Brief of the project has been to design the retail space of 'Meray Kuruyemiş' which produces nuts, dried fruits and traditional gastronomic products in Gaziantep, in southeastern Turkey. Besides serving the fundamental needs of this ground floor retail store, the project also aims to contribute to the surroundings, by standing out as an architectural reference in the newly developed residential zone of the city. Located at the intersection of two roads, the project embraces an entry from each road and receives the pedestrian flow from both sides. The long and narrow plan of the retail store has been designed to serve as a possible passage way allowing the customers to enter from one end of the store and walk out from the other end.
In contrast to the irregular structural system and façade of the existing building, a clean, neat and simple design language has been adopted. Inspired by the historic bazaars in the city, the circulation axis in the middle of the store has been defined with repetitive arches, giving the space an arcade-like character. Product displays take place on both sides of the circulation axis, in sections specially designed for the different types of products. The design favors the brand color, which is red; with the aim of catching the attention of more visitors and strengthening the brand perception at the same time. Along the longitudinal inner side, products are displayed on the red tiled counter which simultaneously acts as a showcase for the front facade. The showcase of the side facade has products displayed inside niches. The atmosphere of an arcade is supplemented through the diversity in the presentation of the products, such as the use of glass jars, wooden baskets and stained glasses inside the niches.
The intended reference in the design process, has been to the authentic atmosphere of traditional bazaars in the old city. A further desire has been to offer an example of a possible contemporary re – interpretation of the traditional. The project has not only created the flagship store of the brand but also illustrated an alternative case of creative re-use, keeping within the limits of a modest budget.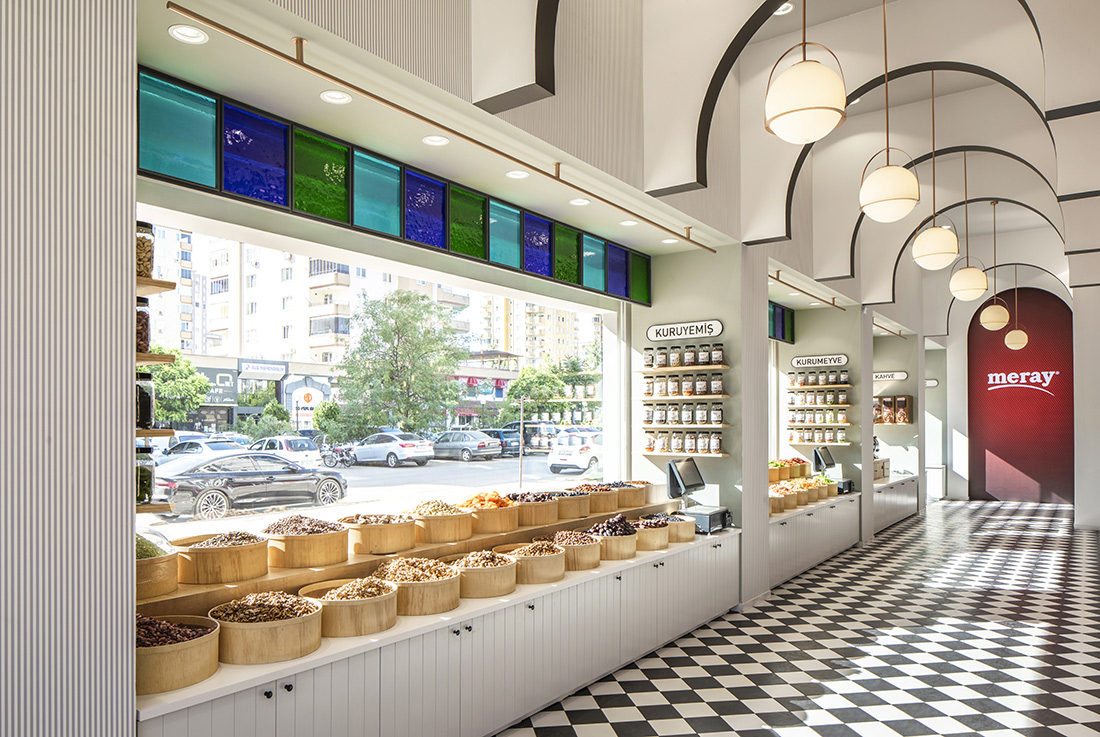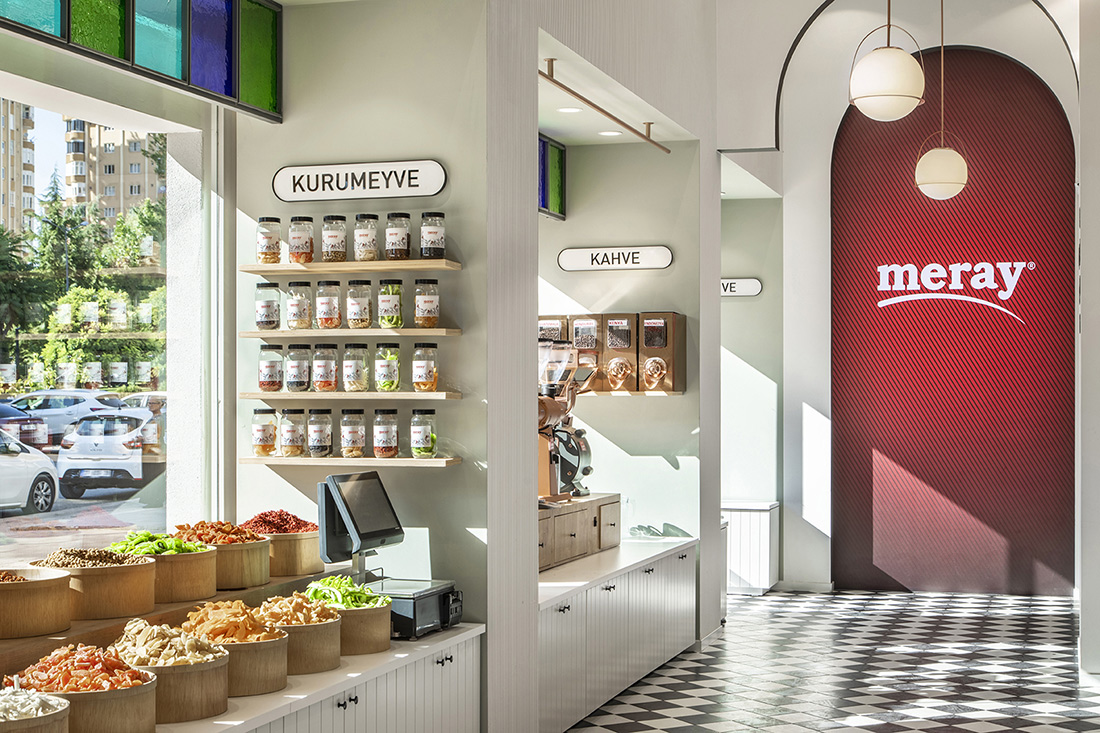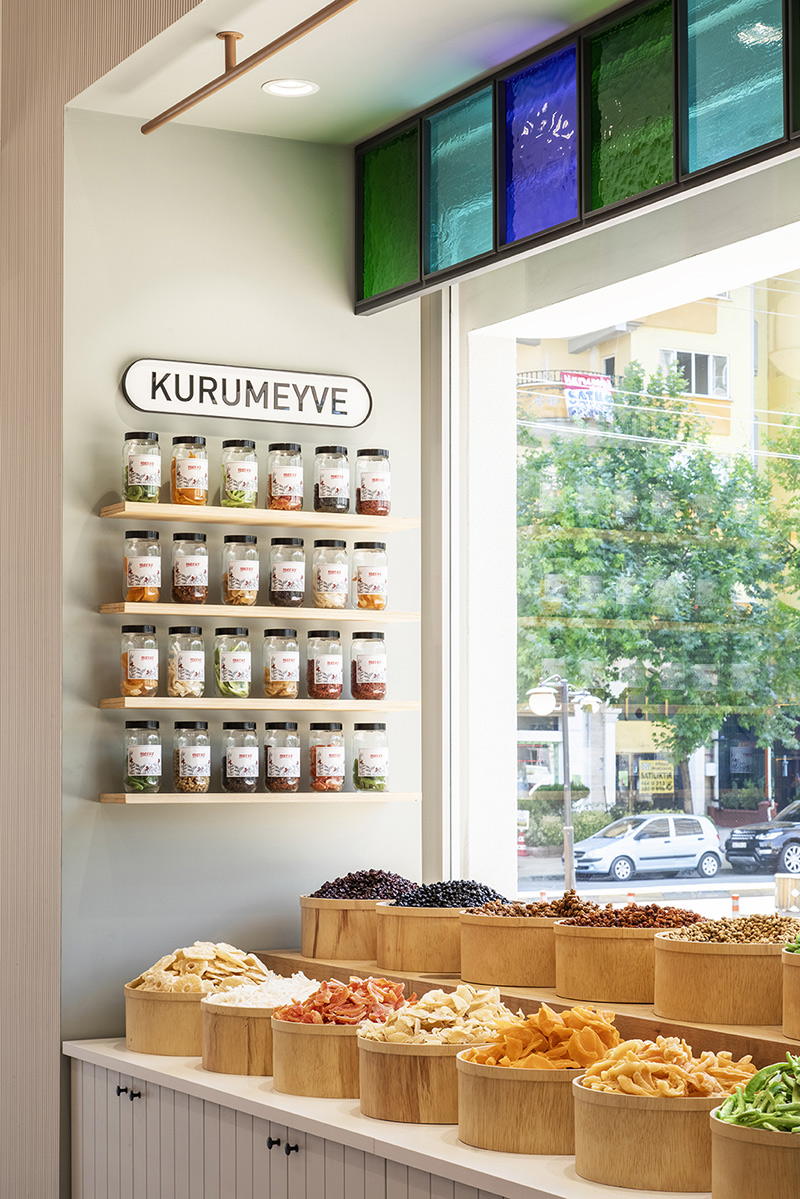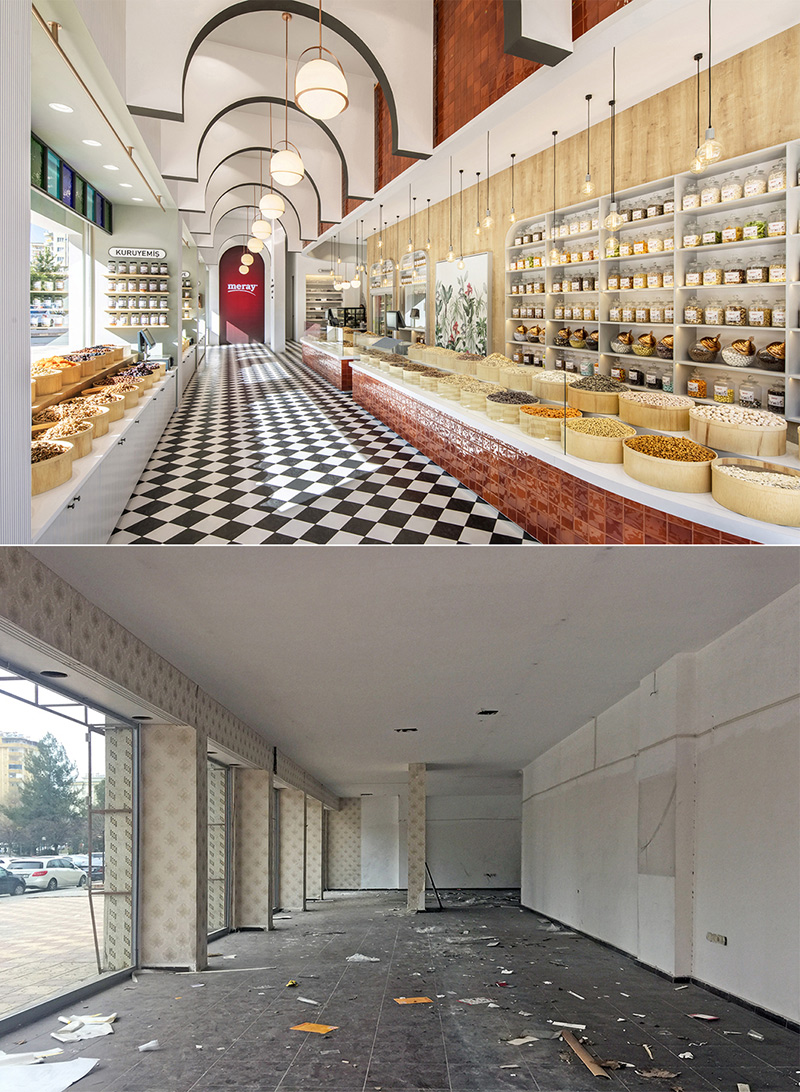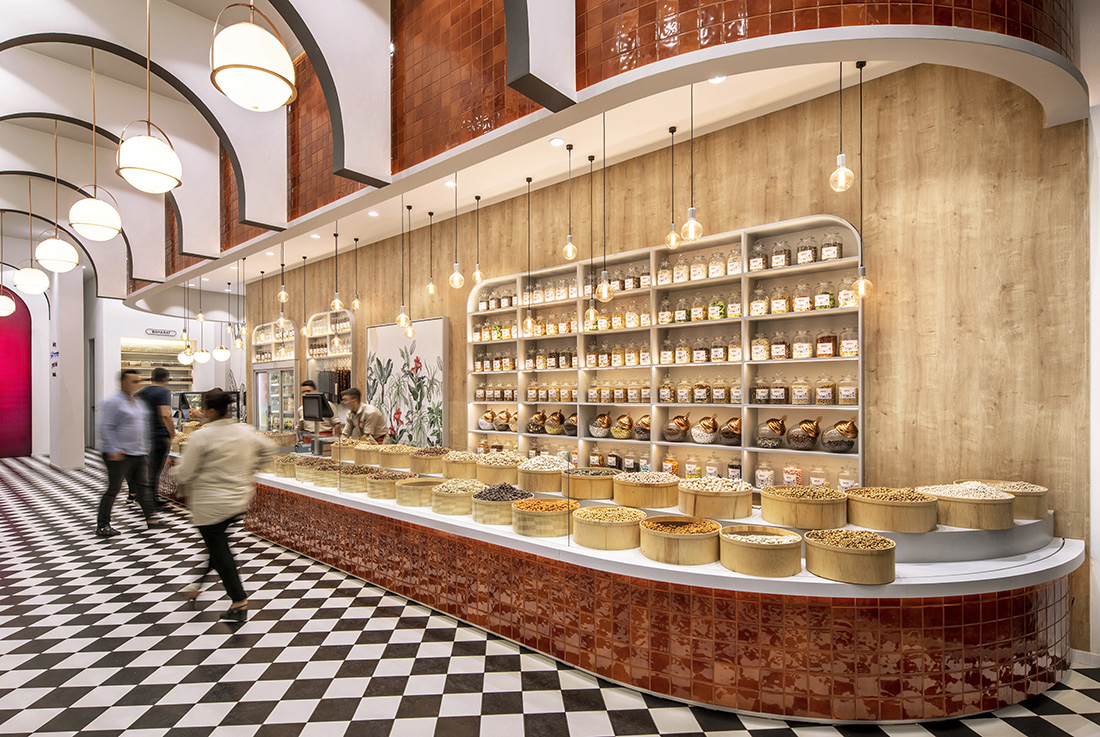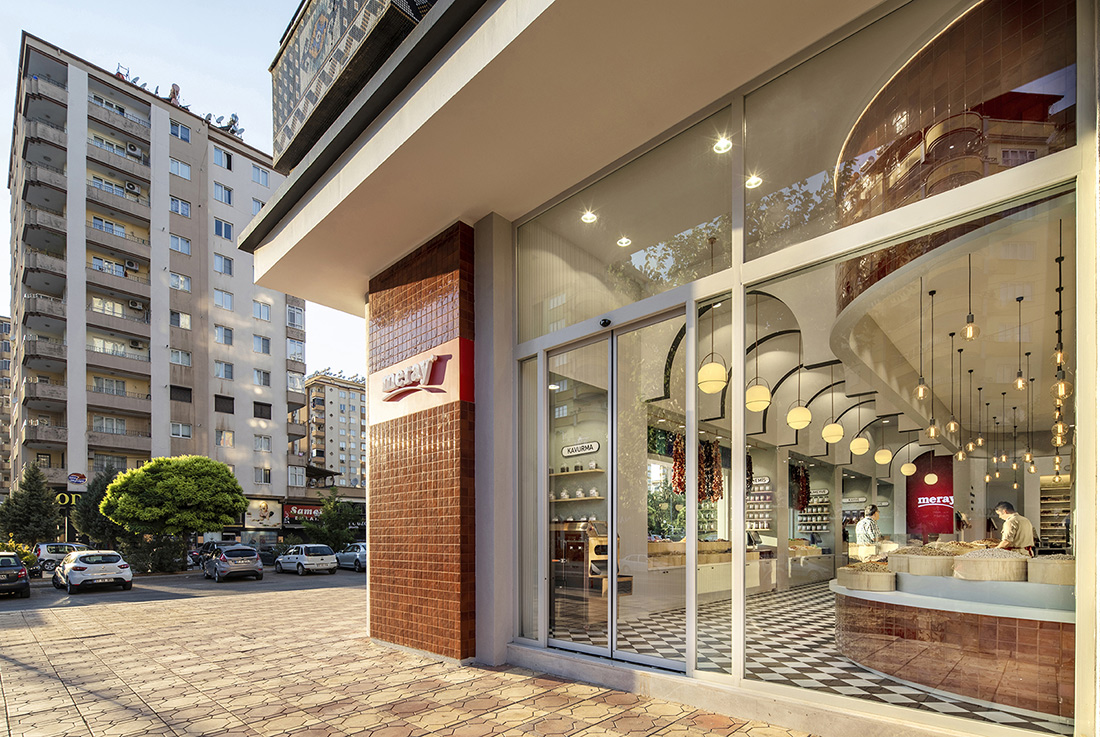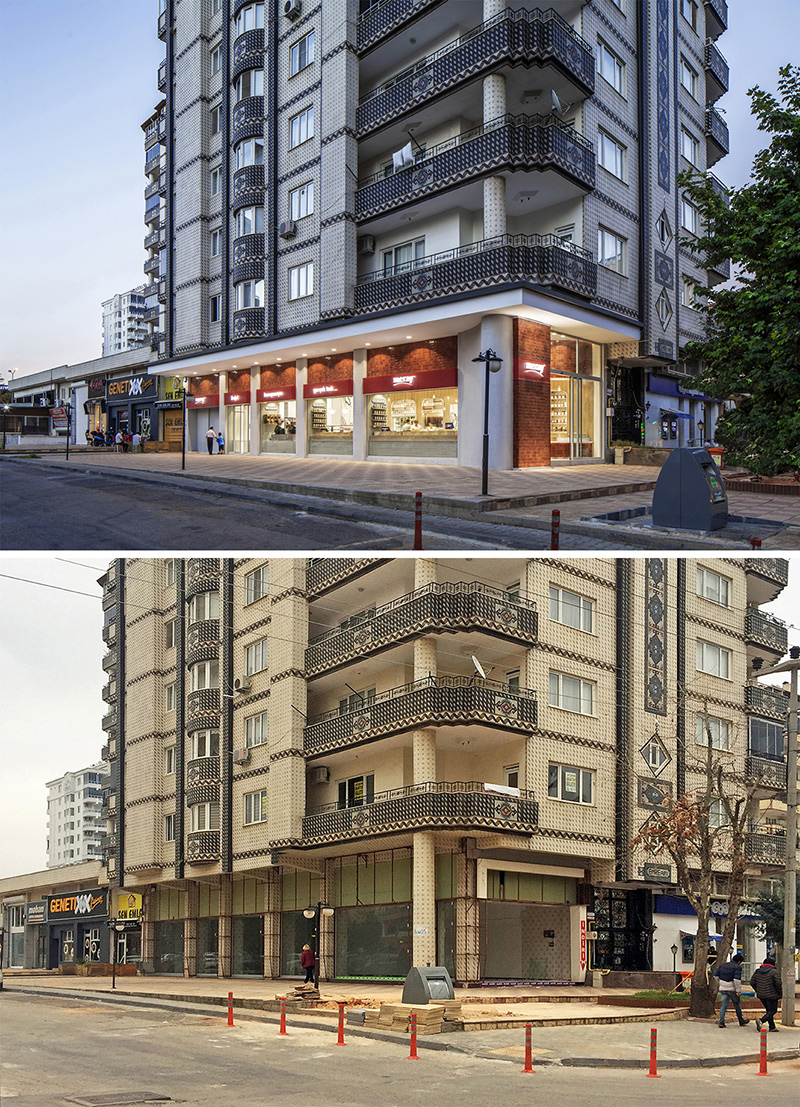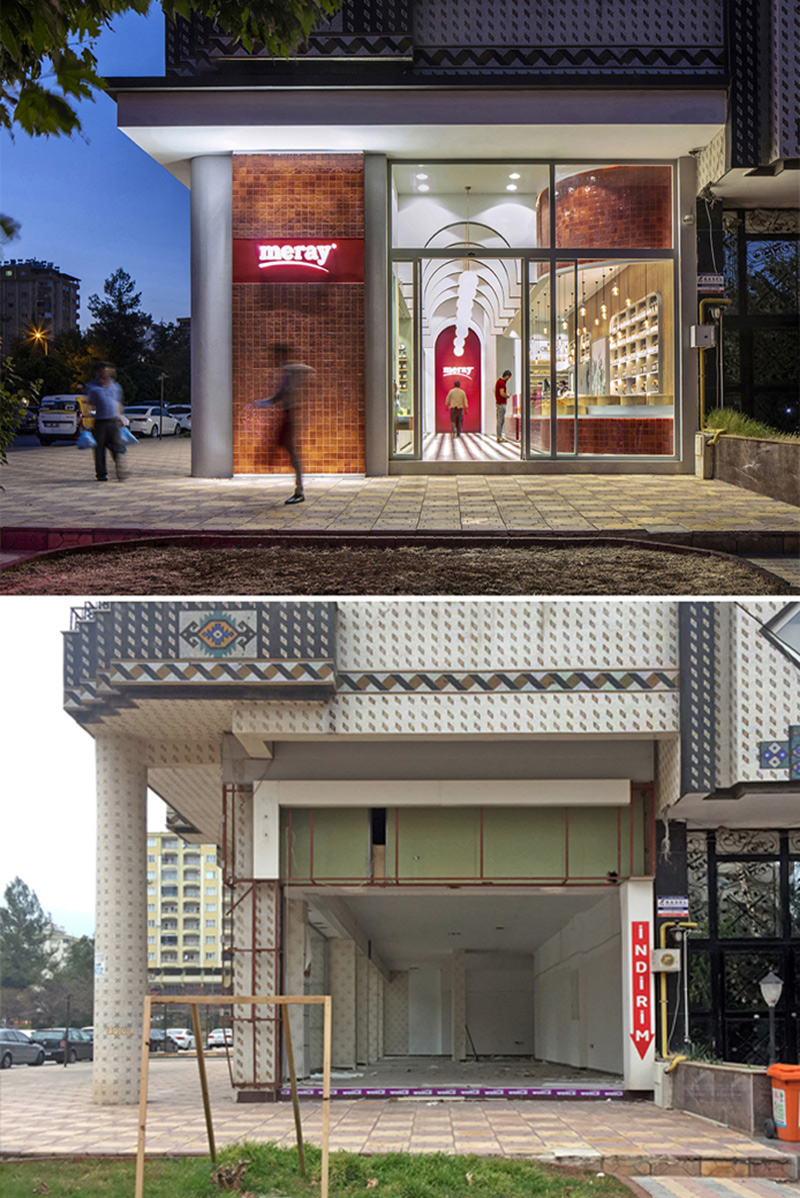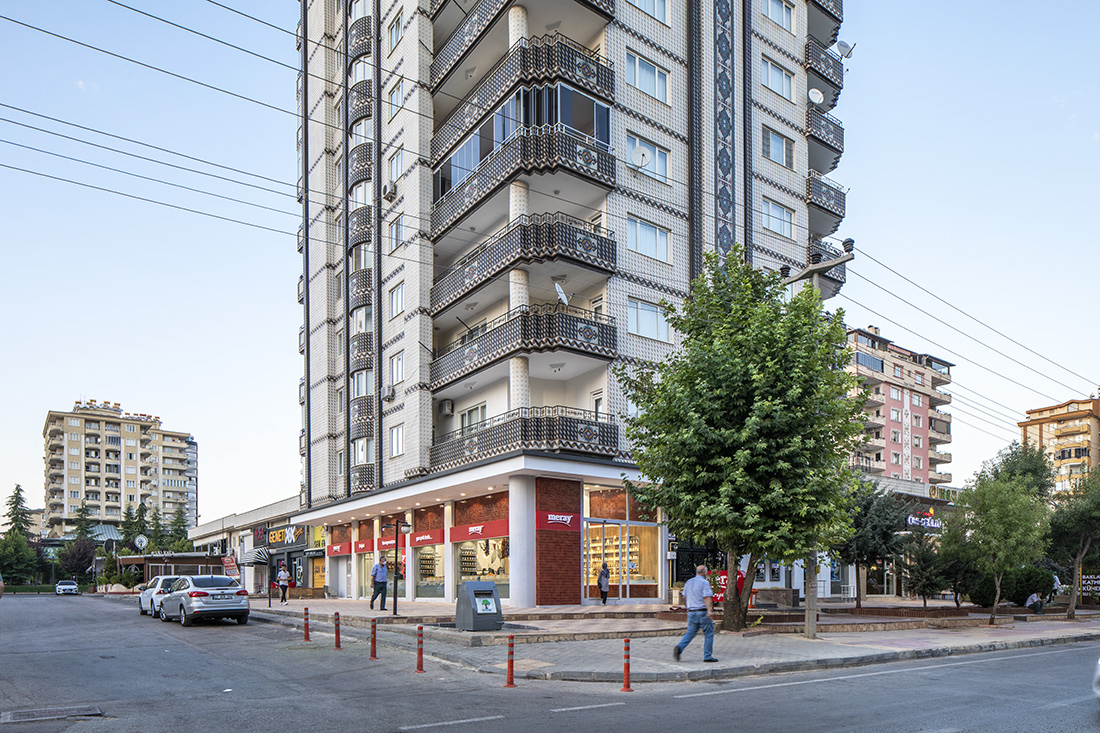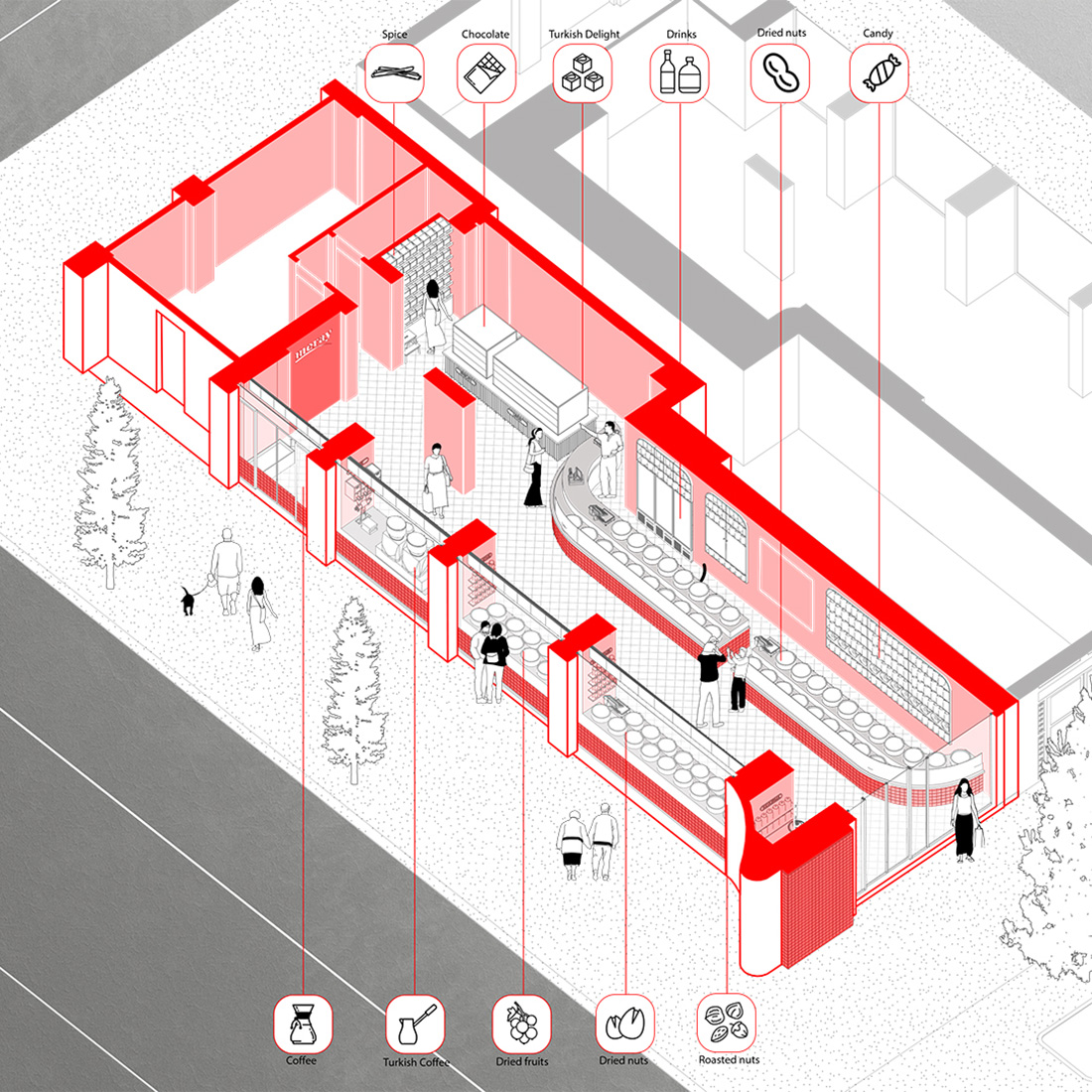 Credits
Interior
Ayça Taylan Yerce, Nail Egemen Yerce, Nur Gülgör
Client
Meray Kuruyemis
Year of completion
2020
Location
Gaziantep, Turkey
Total area
180 m2
Project Partners
Related posts
Powered by