Inspiration:
In his opinion, fashion is very personal and it should evoke feelings in people. It is not just about wearing a garment. We should adore it. Treat is as a piece of art. He would call his work philosophy divided between worlds. He grew up surrounded by the modern, socialistic architecture, made of sterile concrete structures with no art history or direction. This absence of art made him become an even bigger admirer of especially 17th, 18th century, where he discovered all the ornaments and magnificent artistic skill of the greatest masters of the time. For him it is all about contrasting elements between the brutality of the concrete and the softness of the lines of the Baroque aesthetics and the beauty of magic.
Materials and techniques:
Matic uses various materials like acrylic glass, which we perceive cold and hard and creating a fragile and soft visual contrasting effect with the help of laser cutting and heat gun, combining neoprene with luxurious cashmere, leather and and many other materials that he finds interesting and ara contributing to his philosophy of work.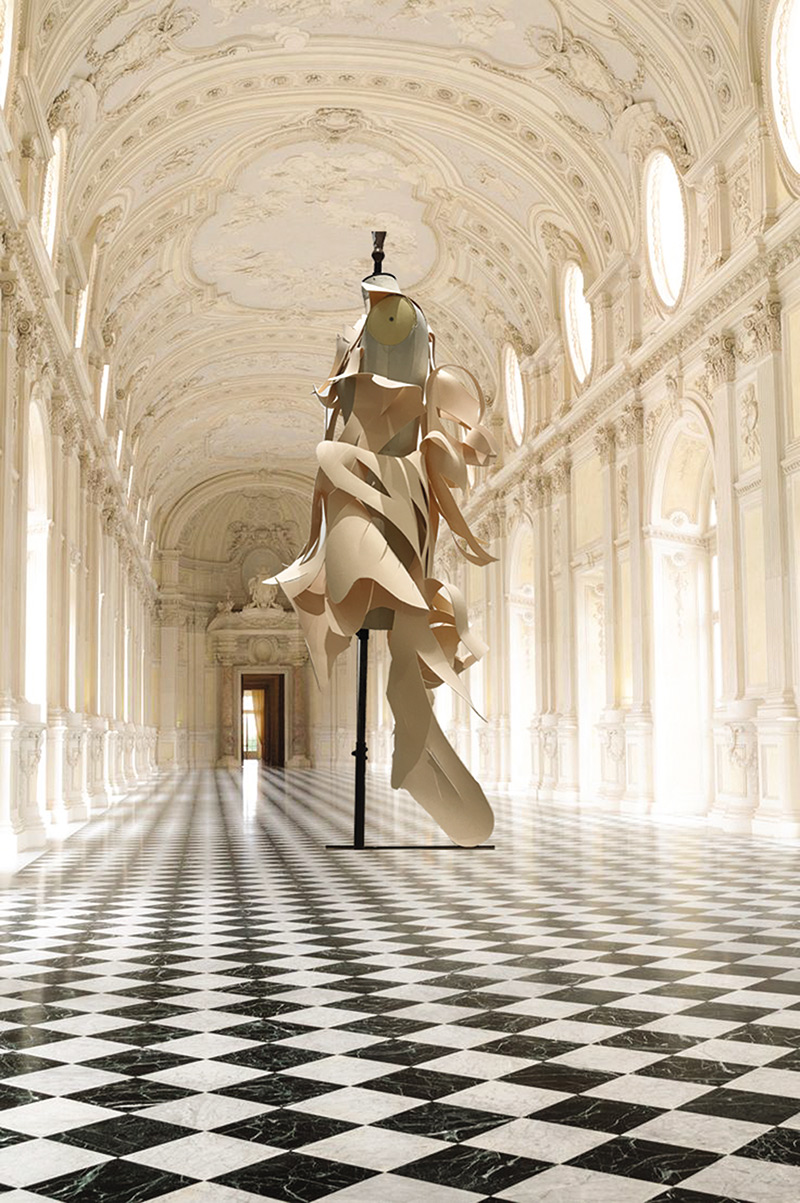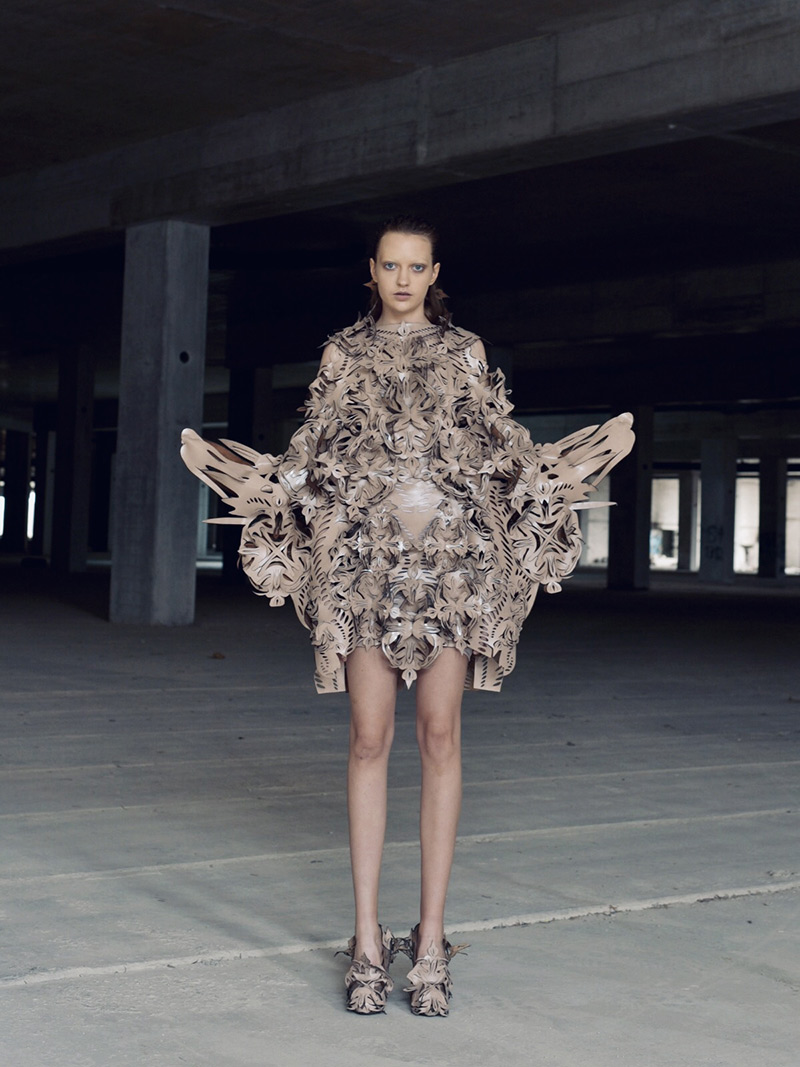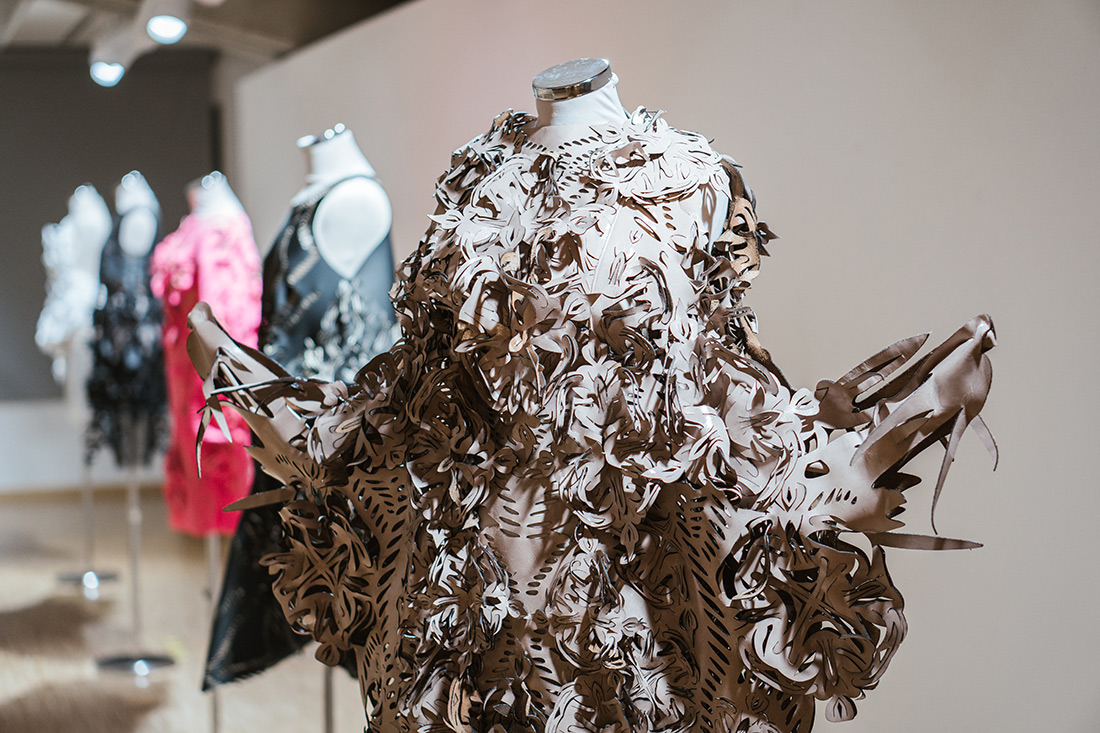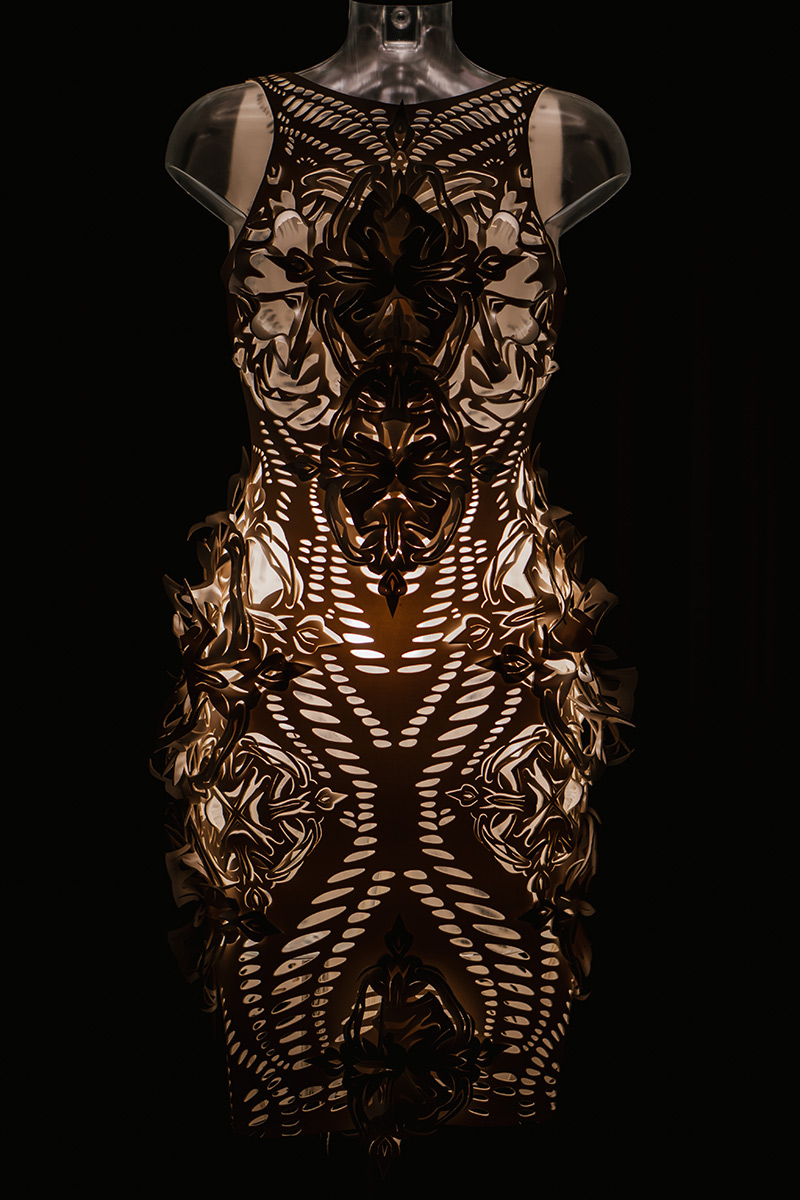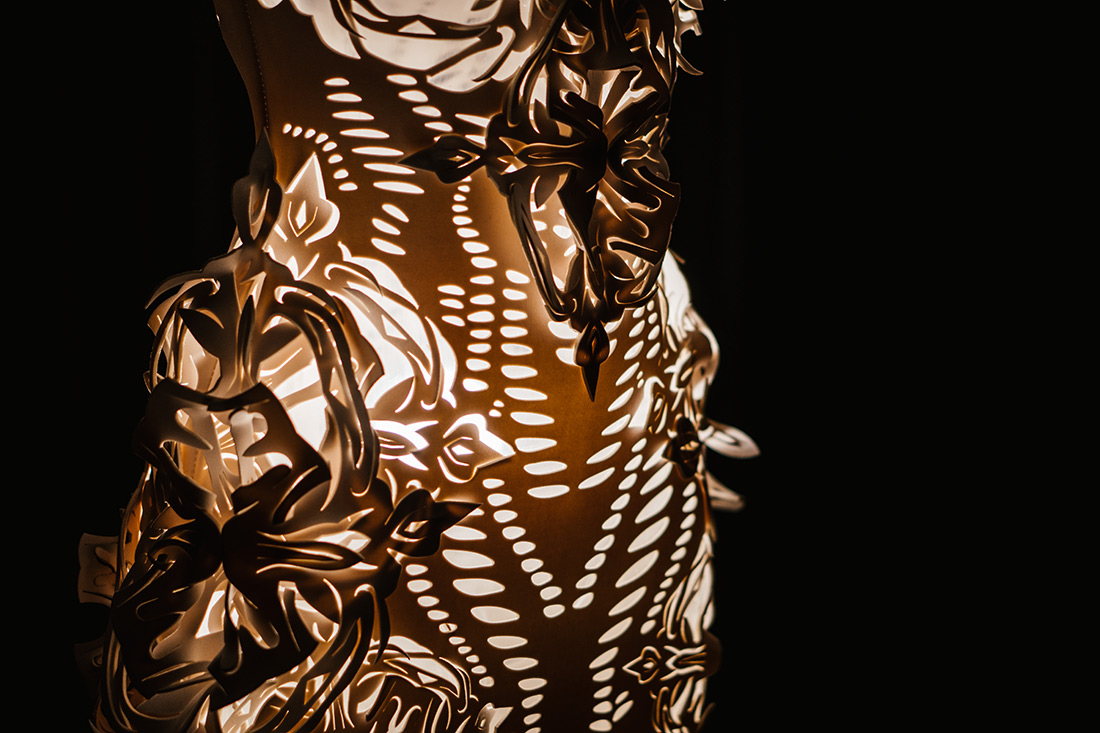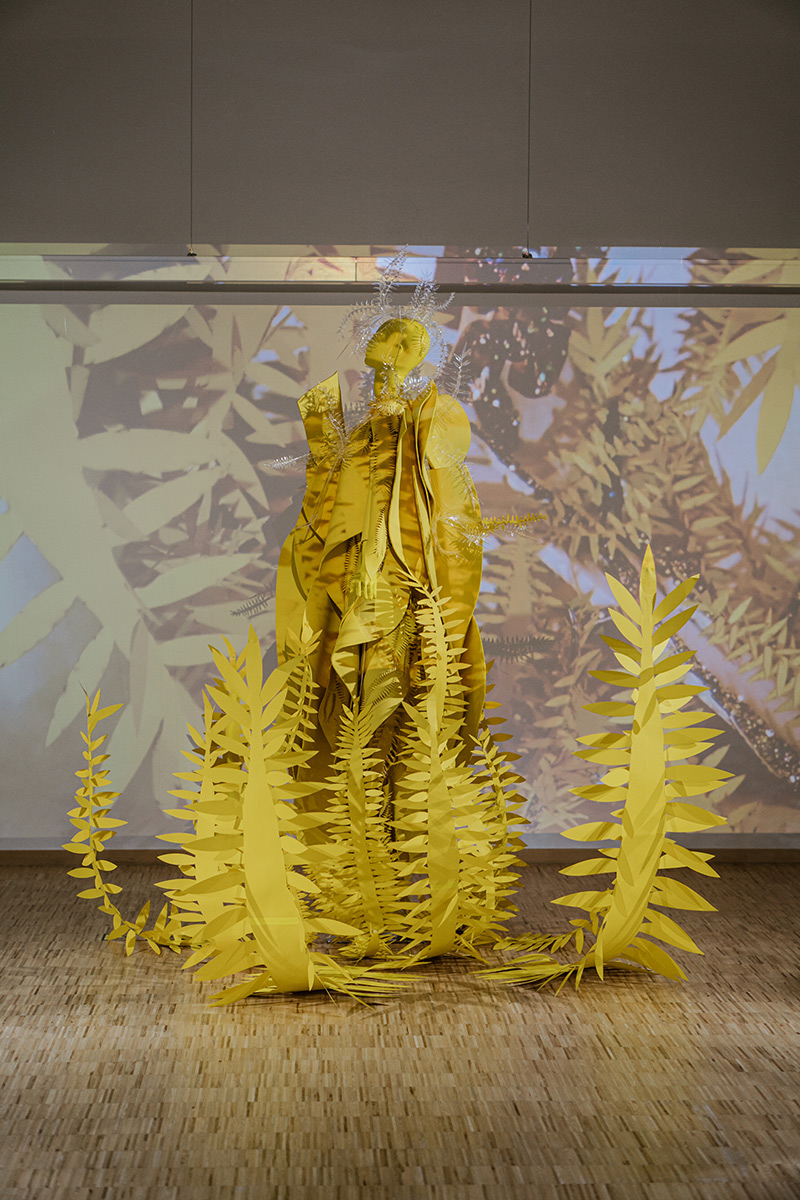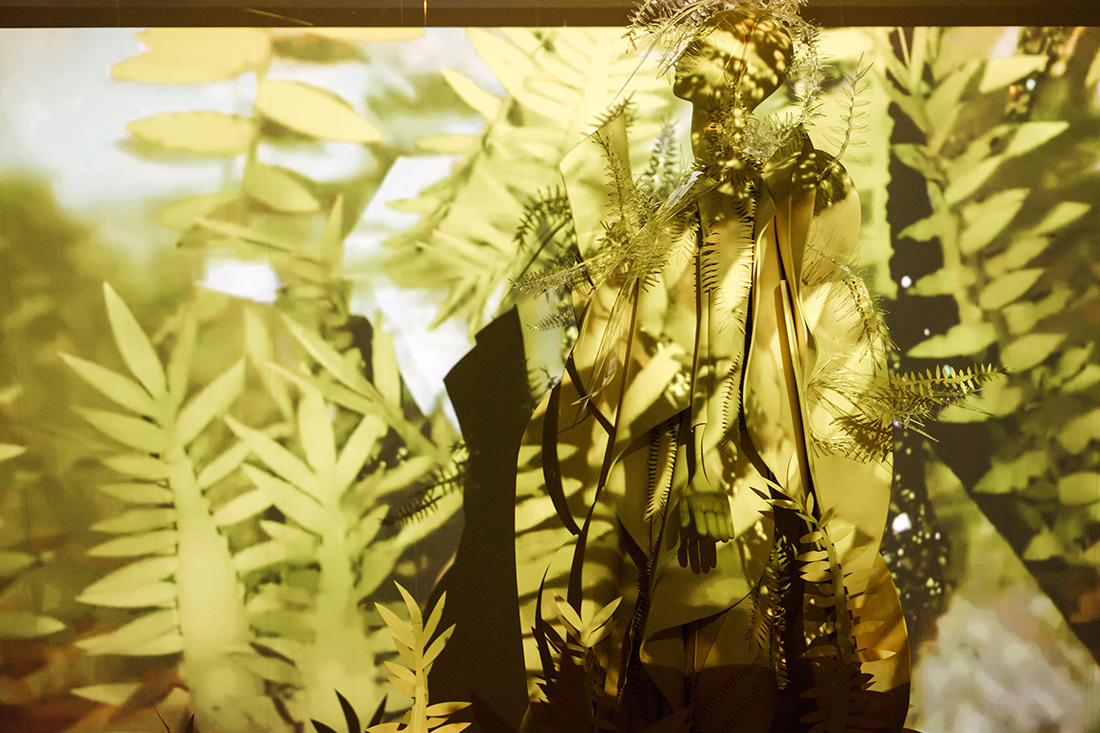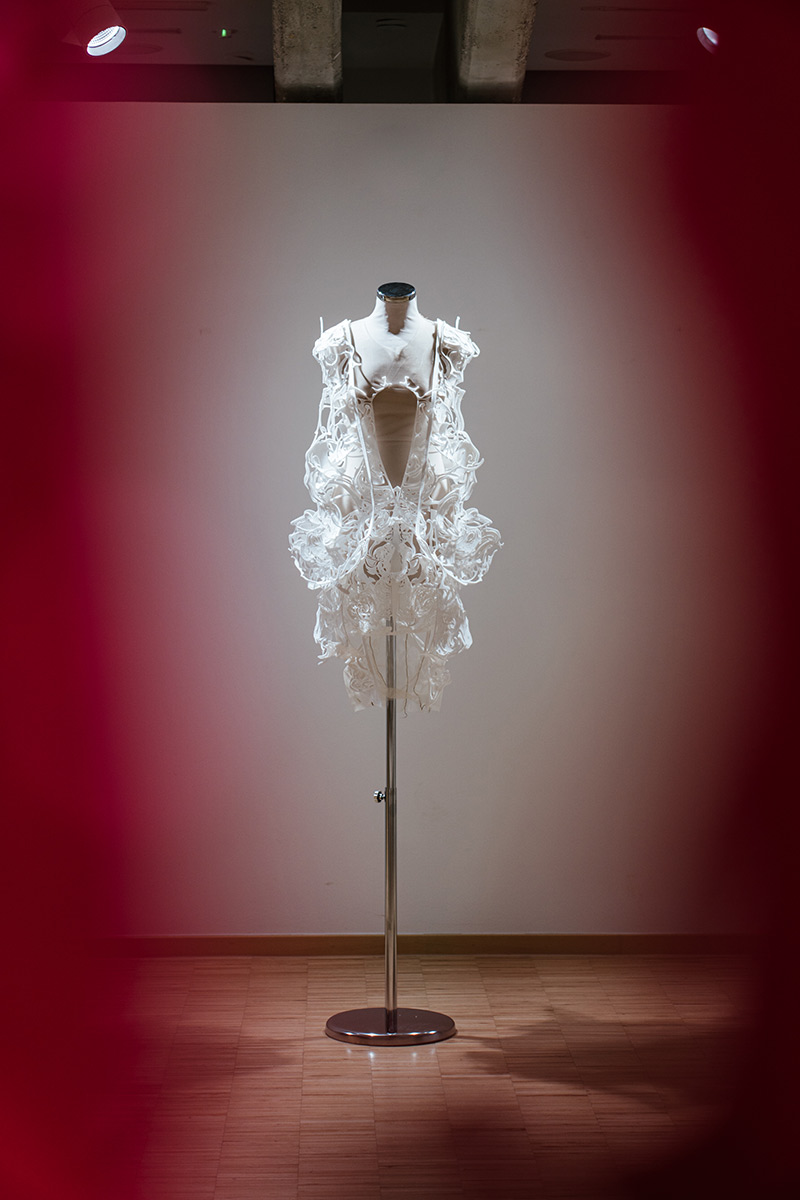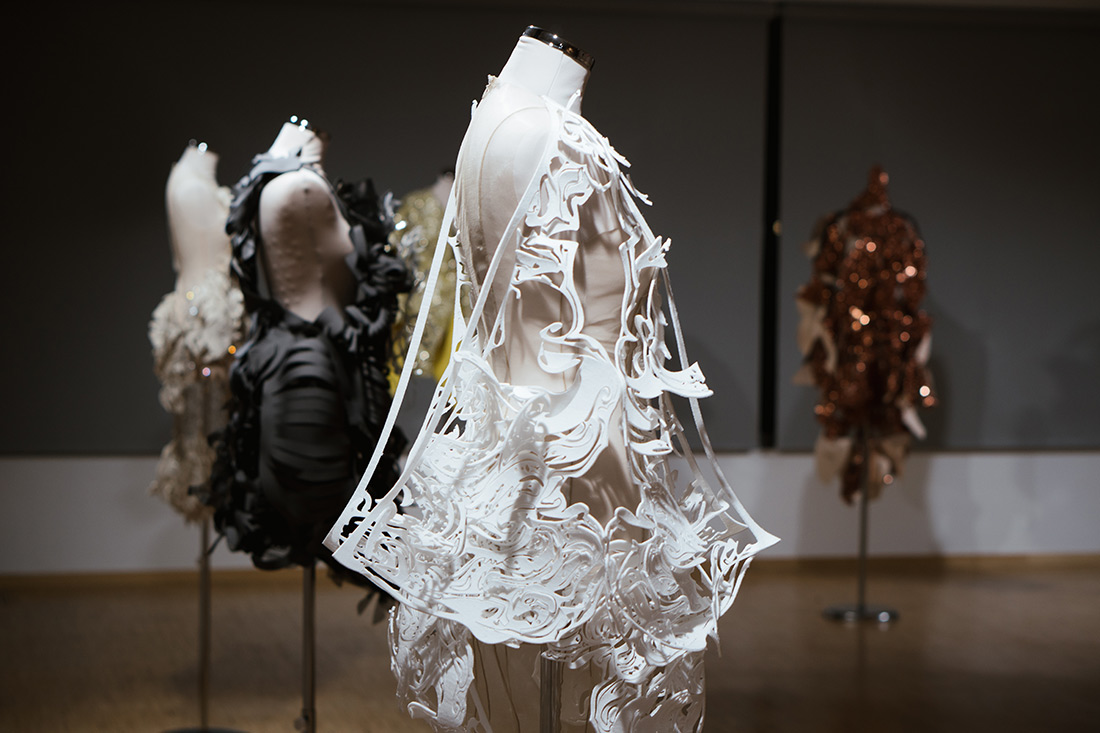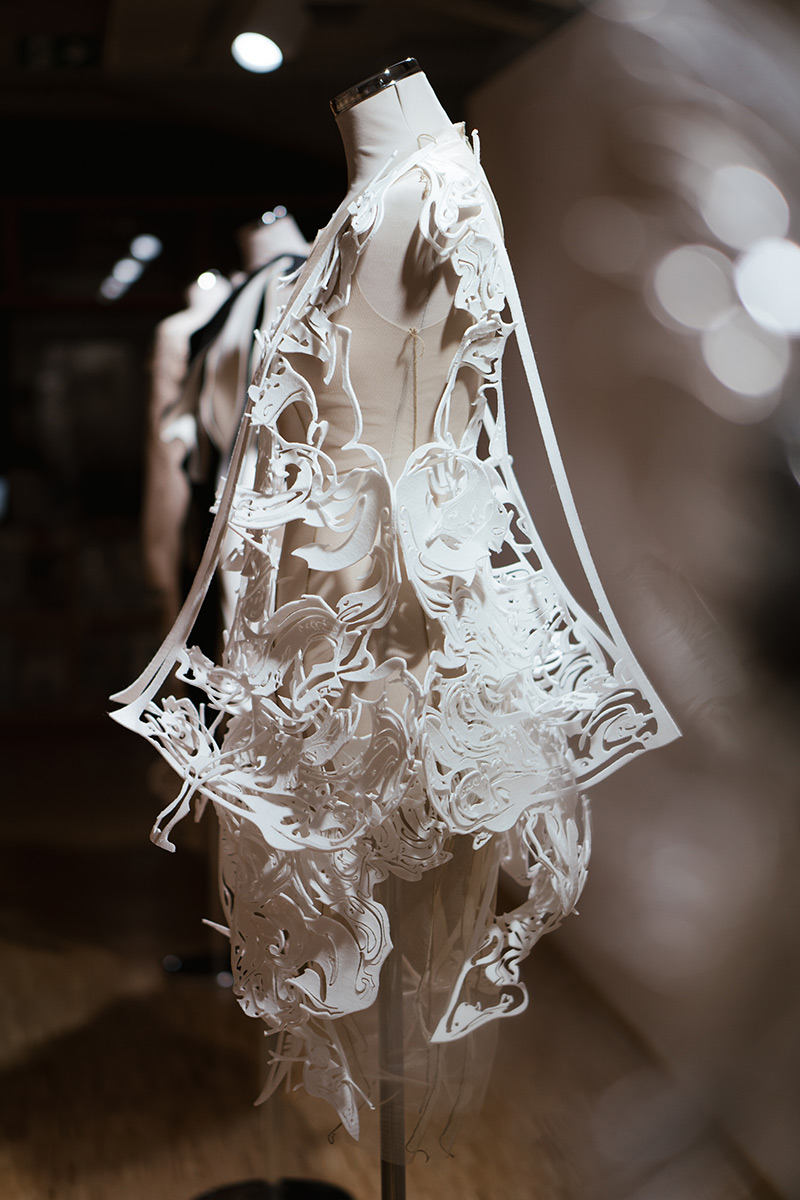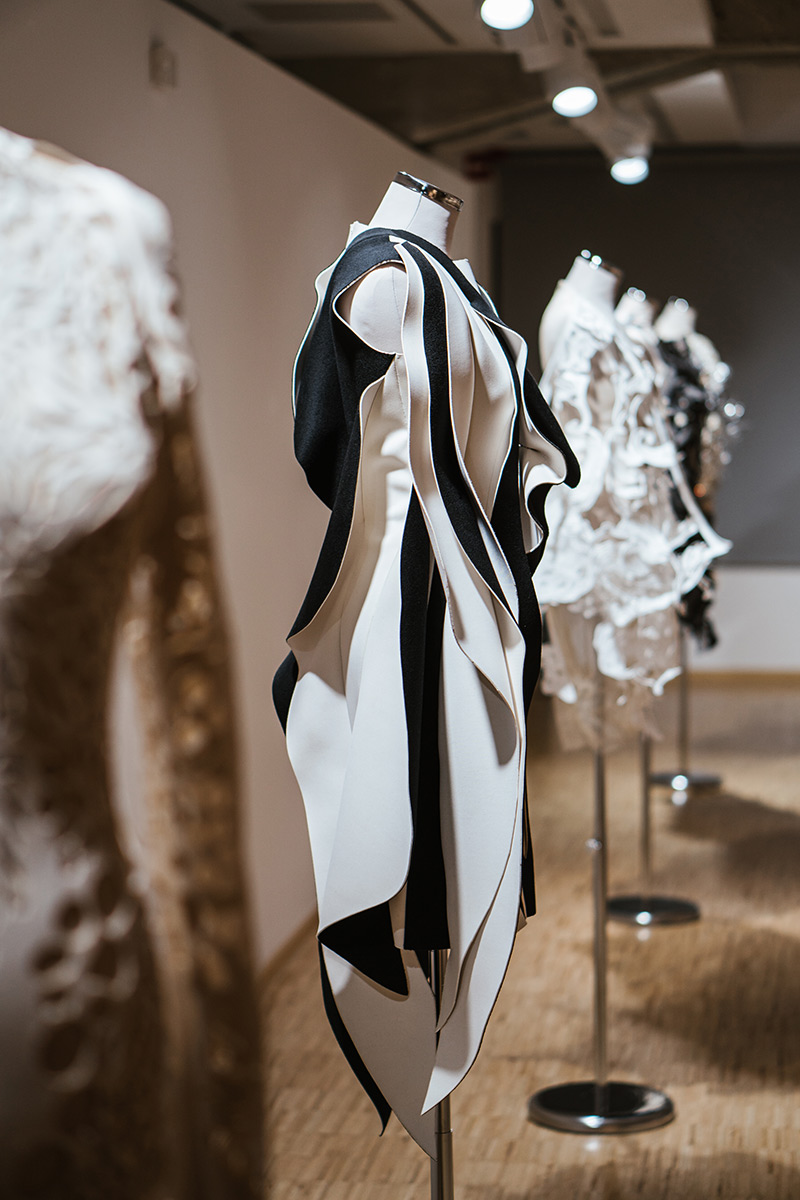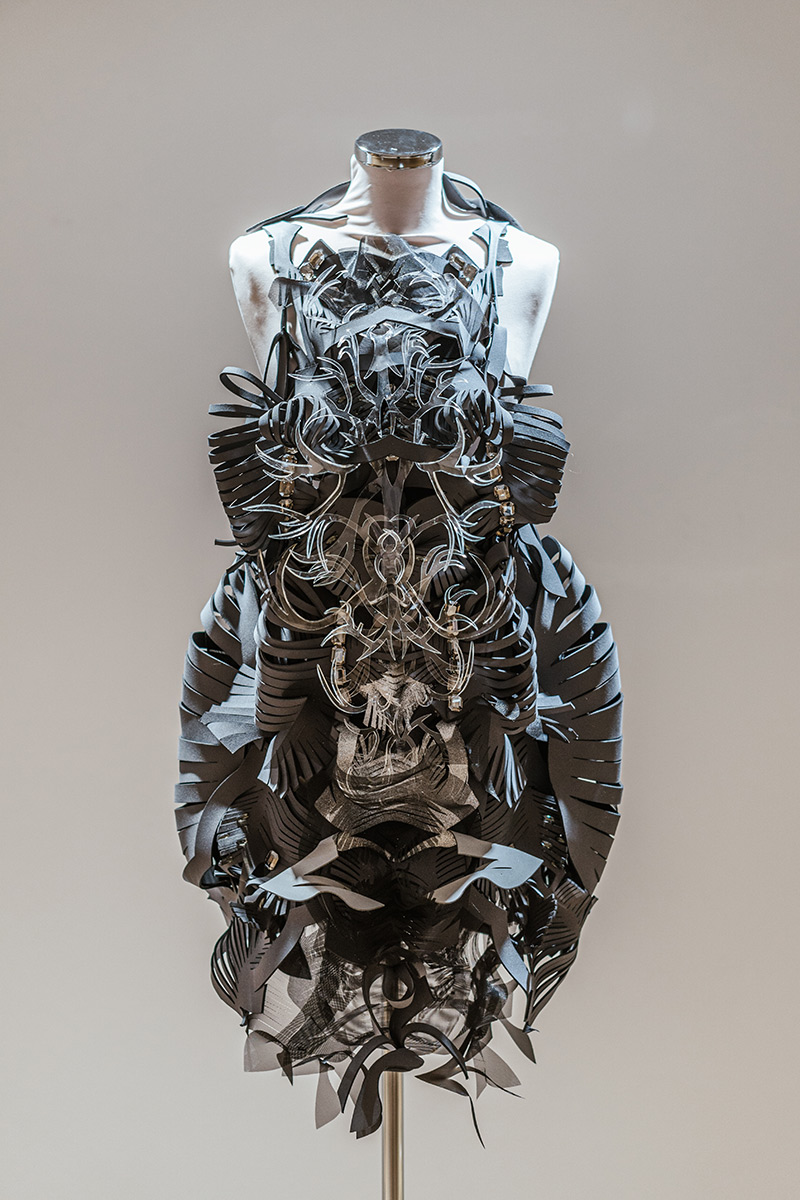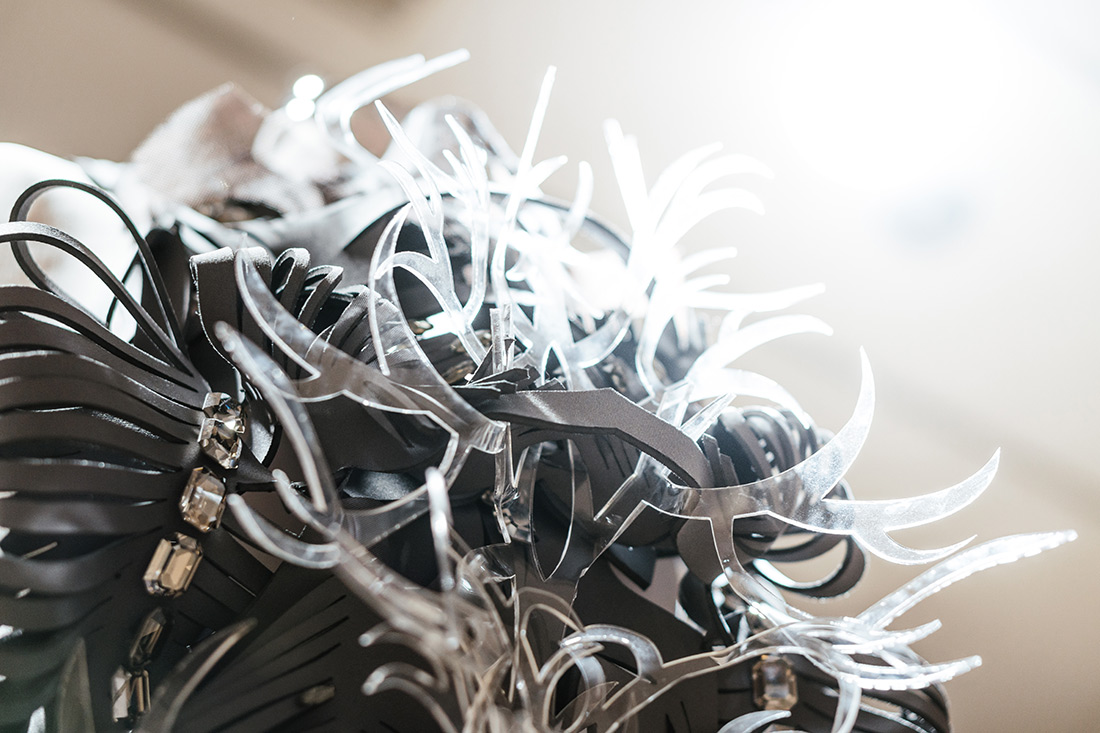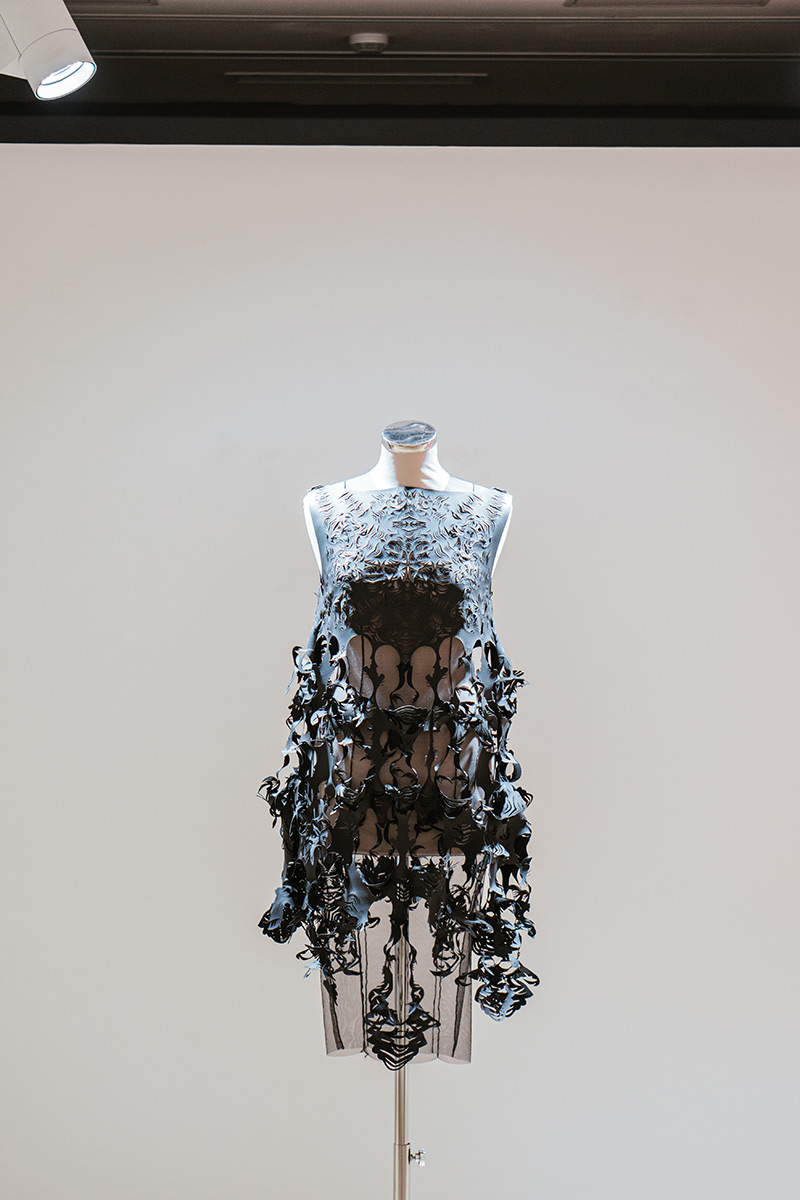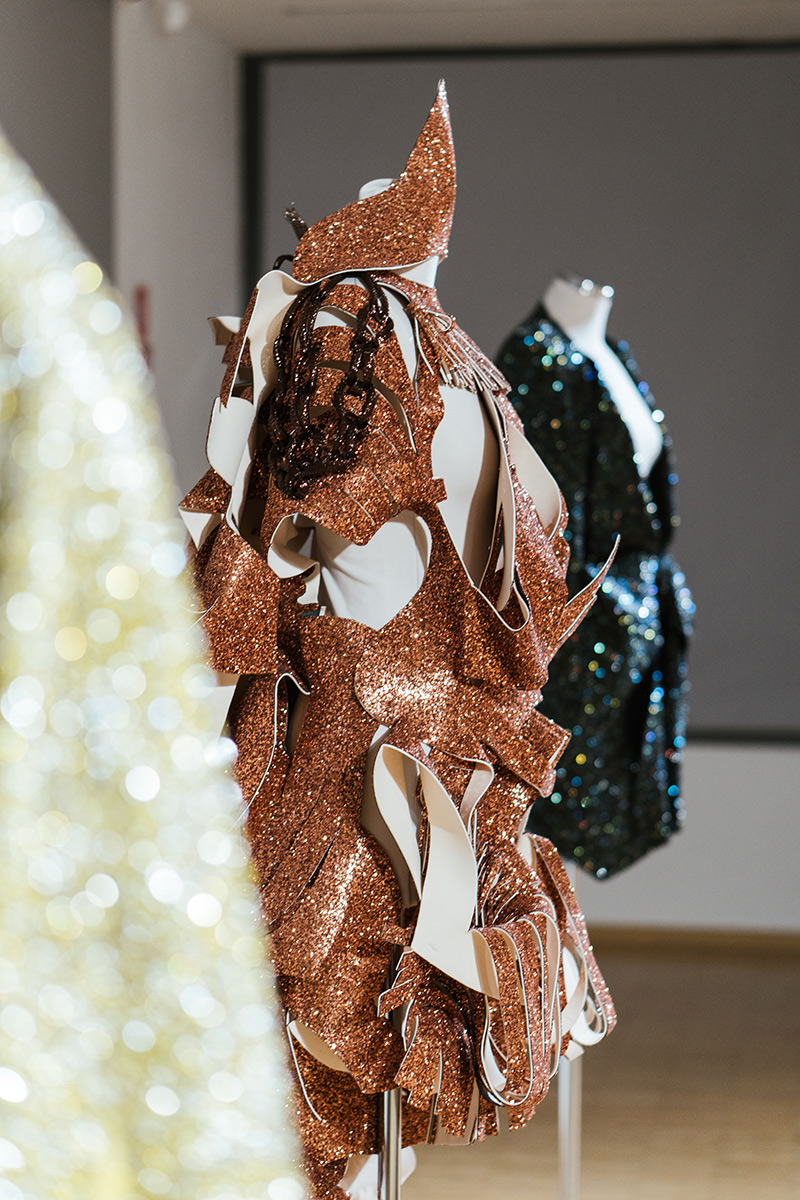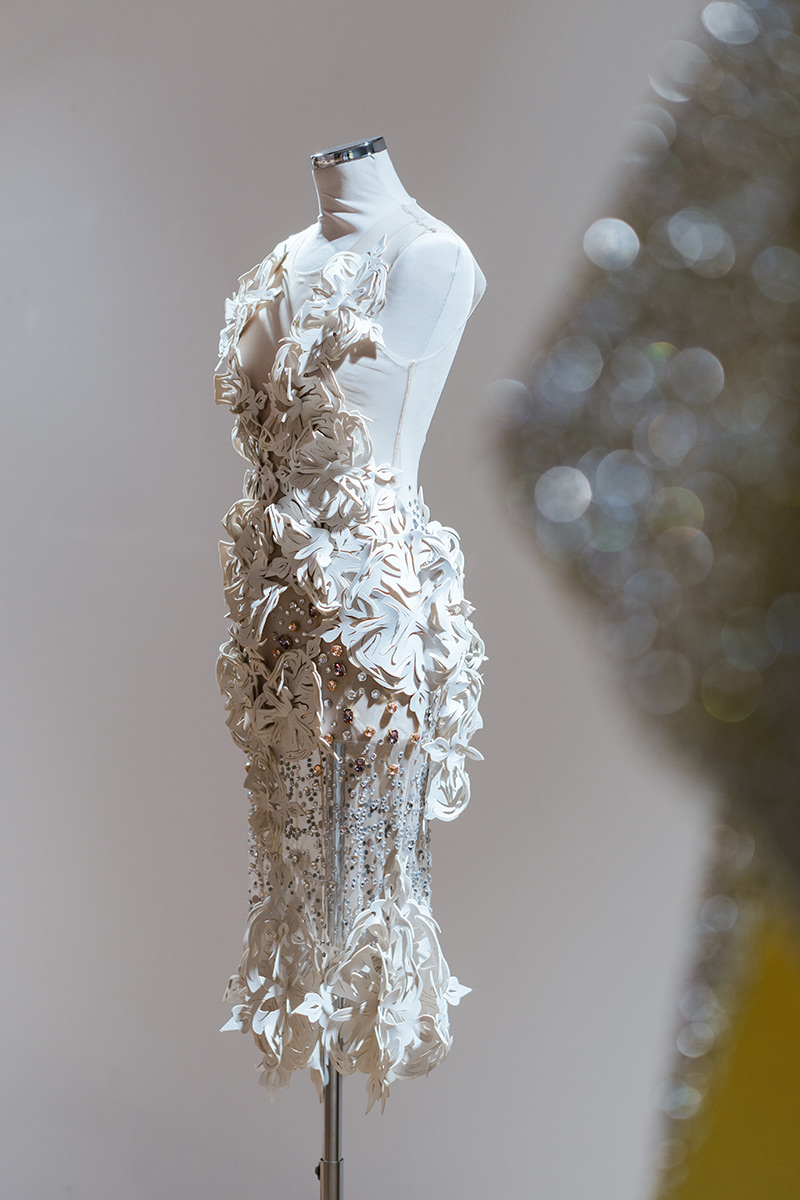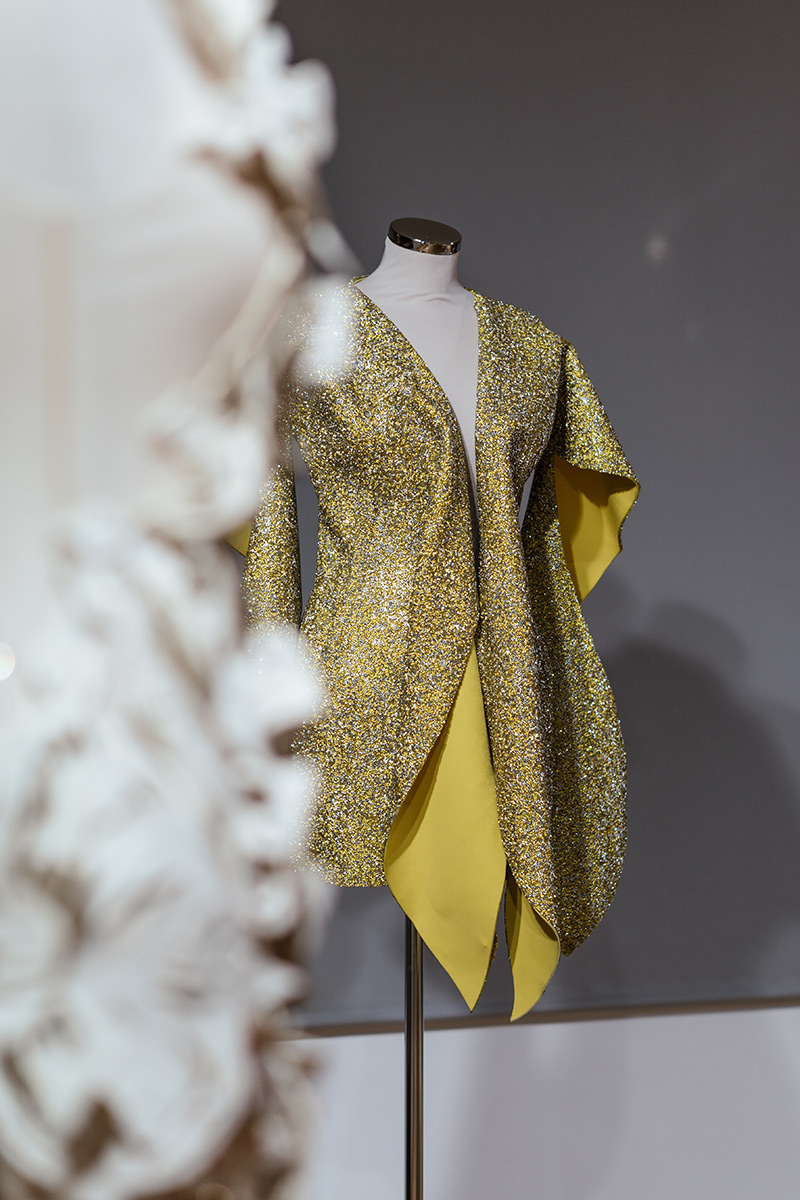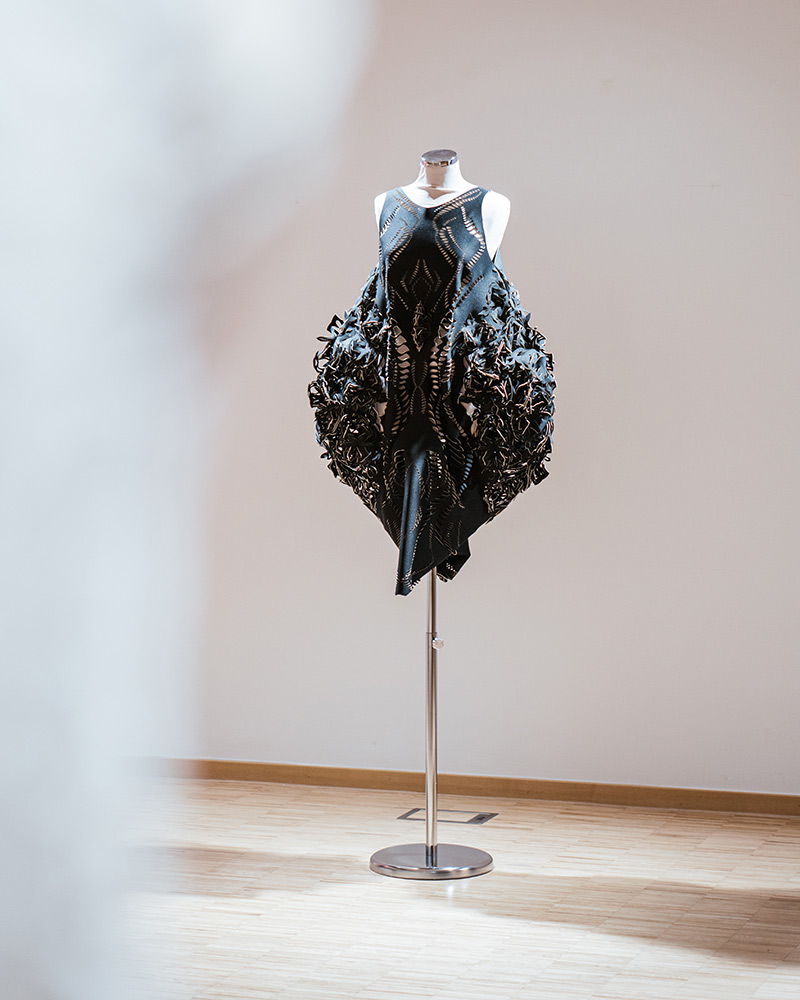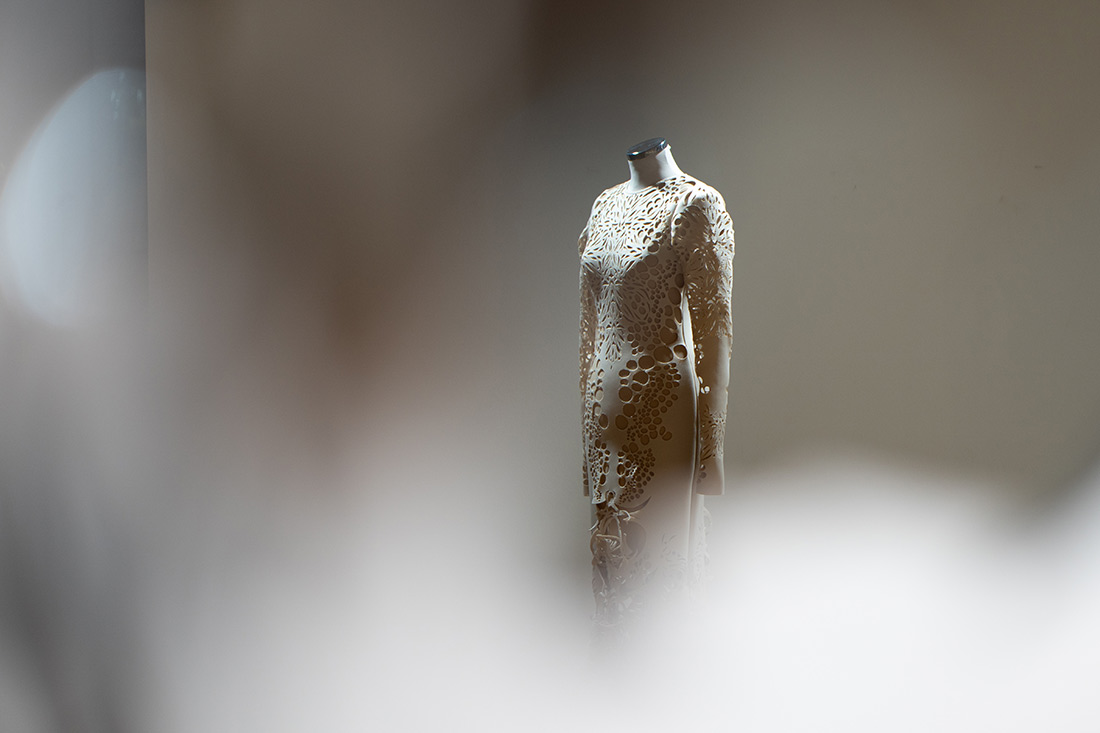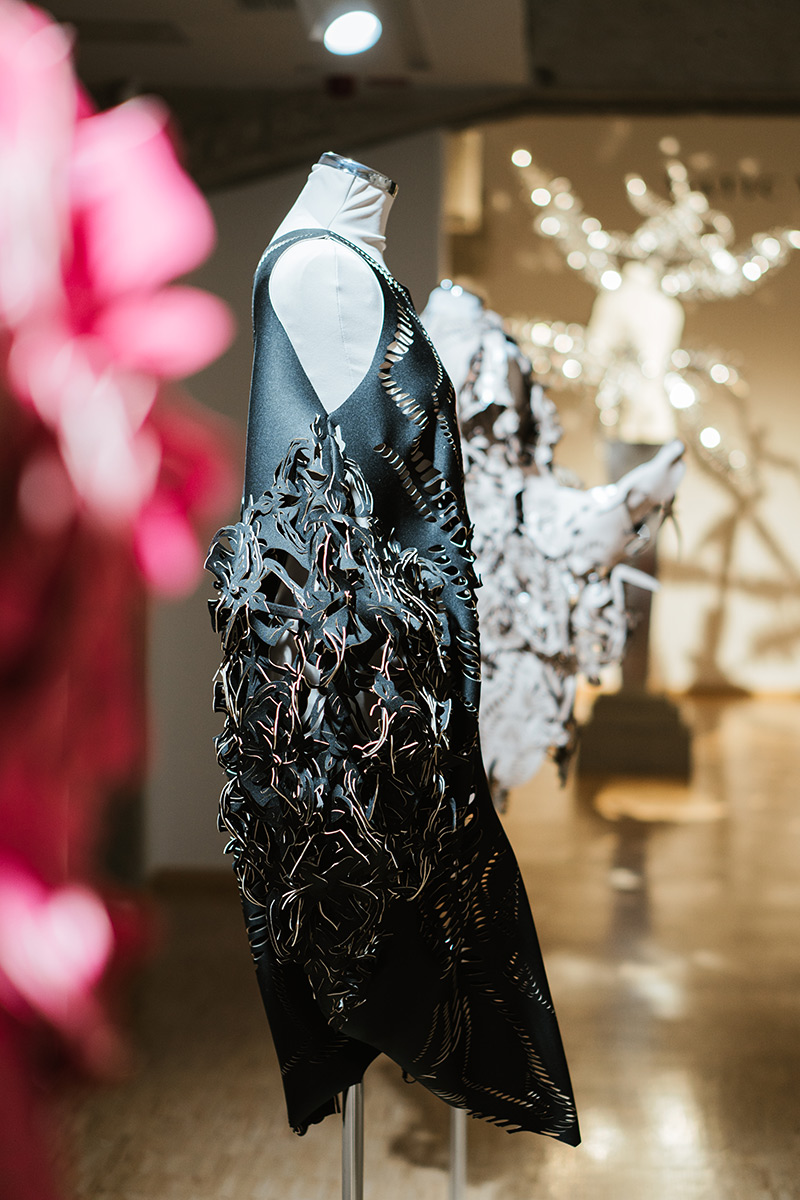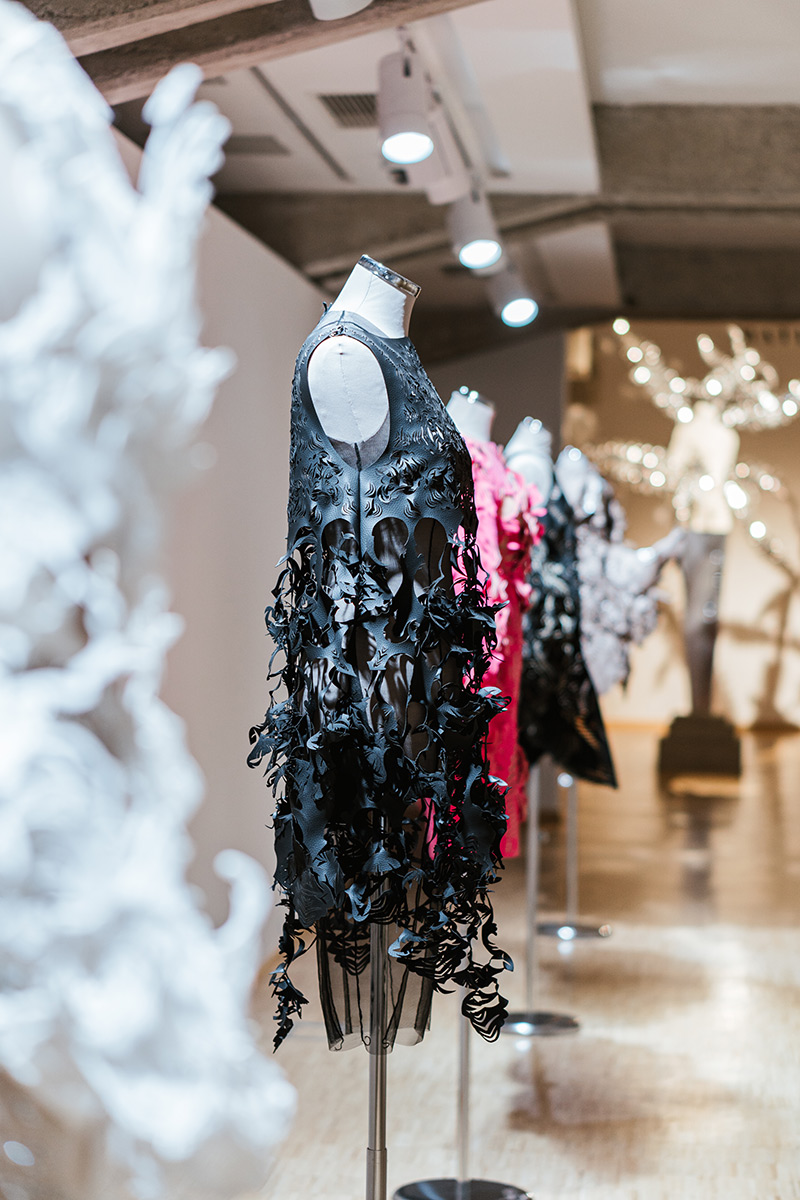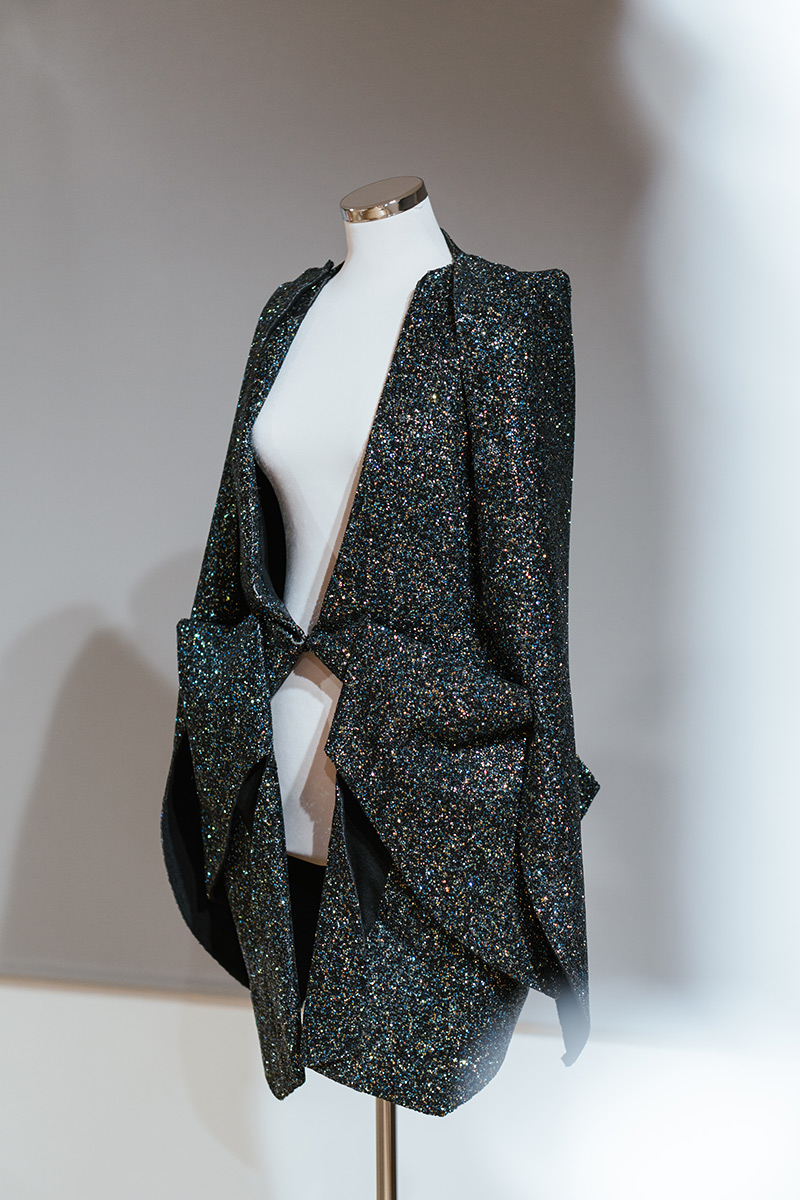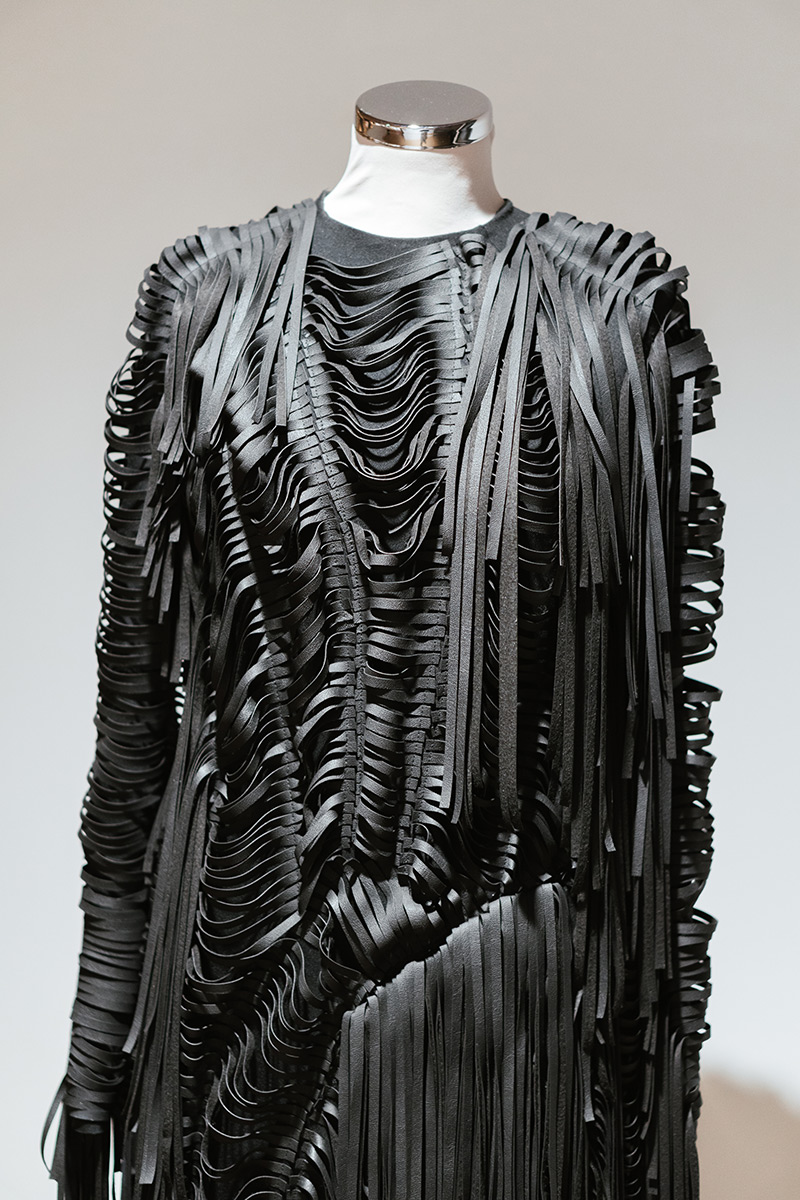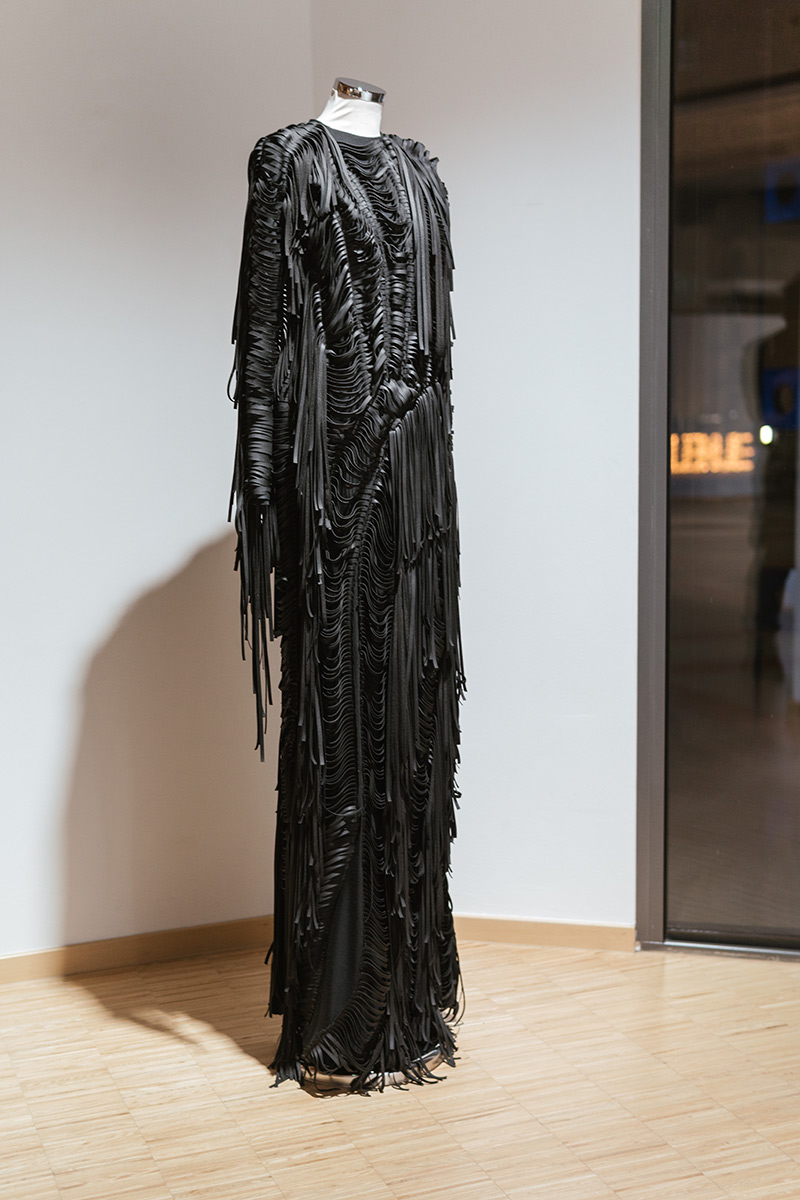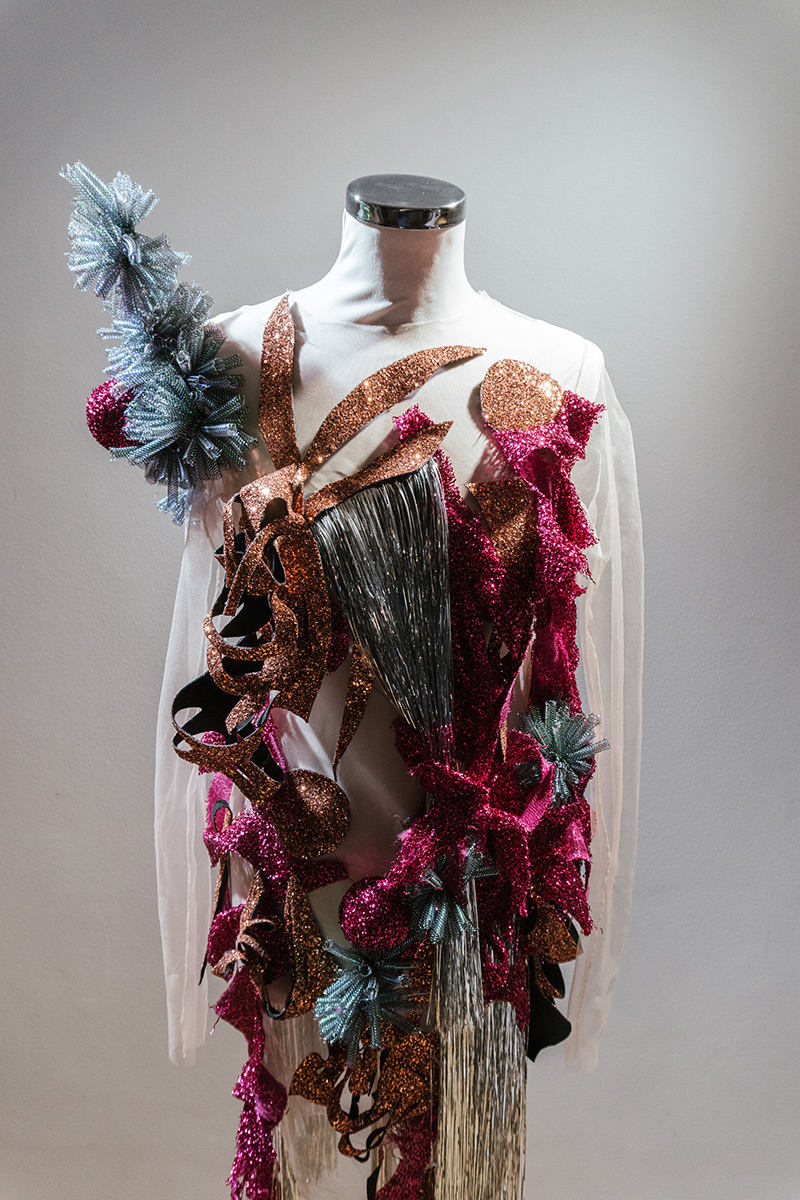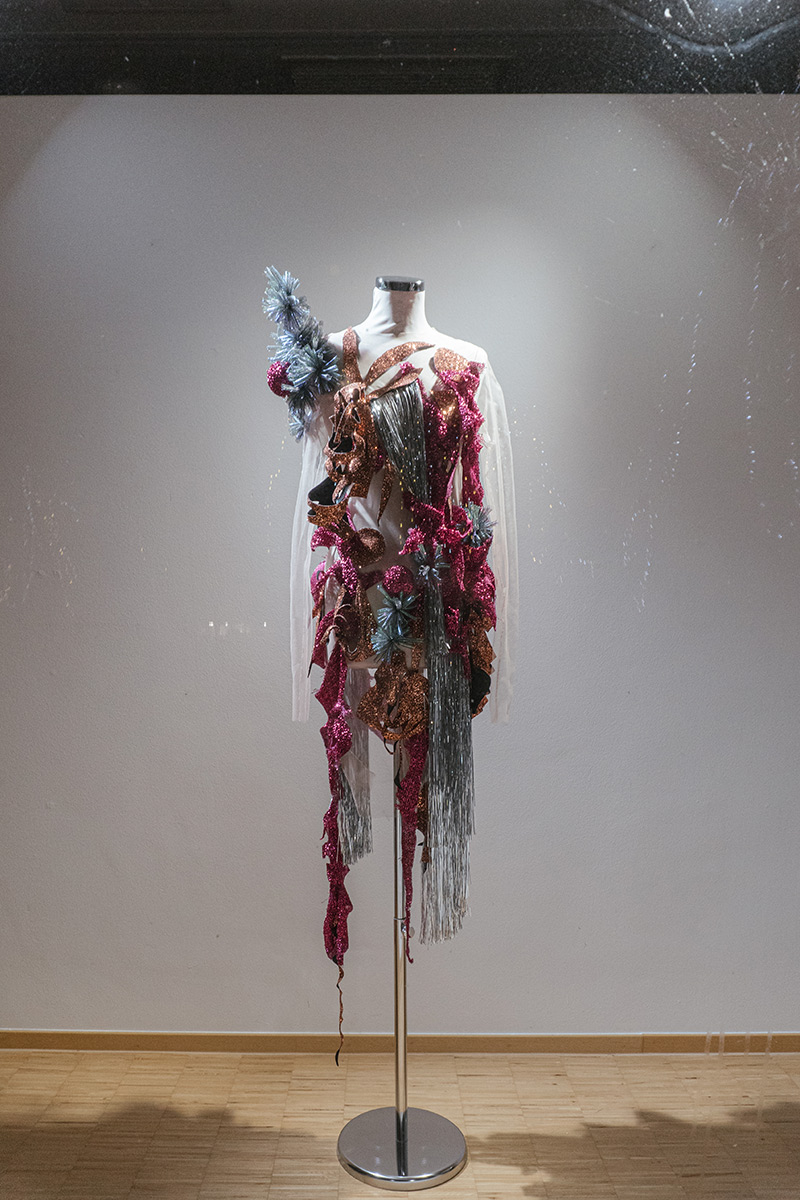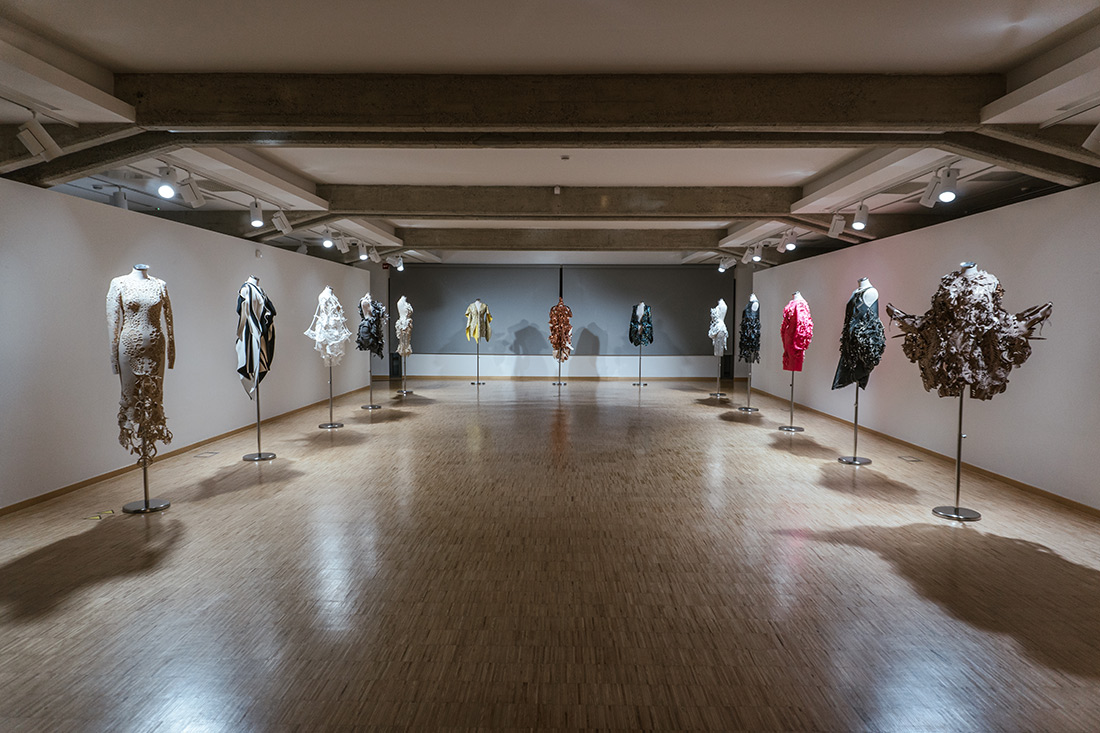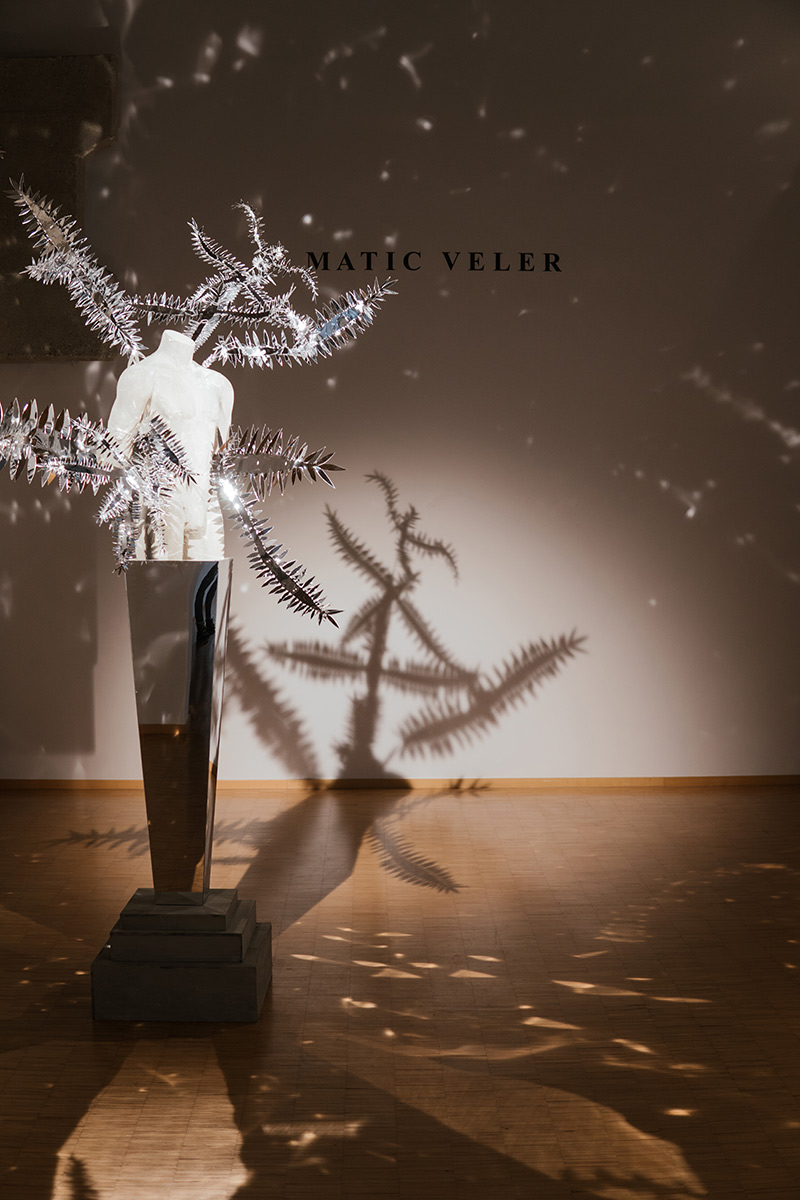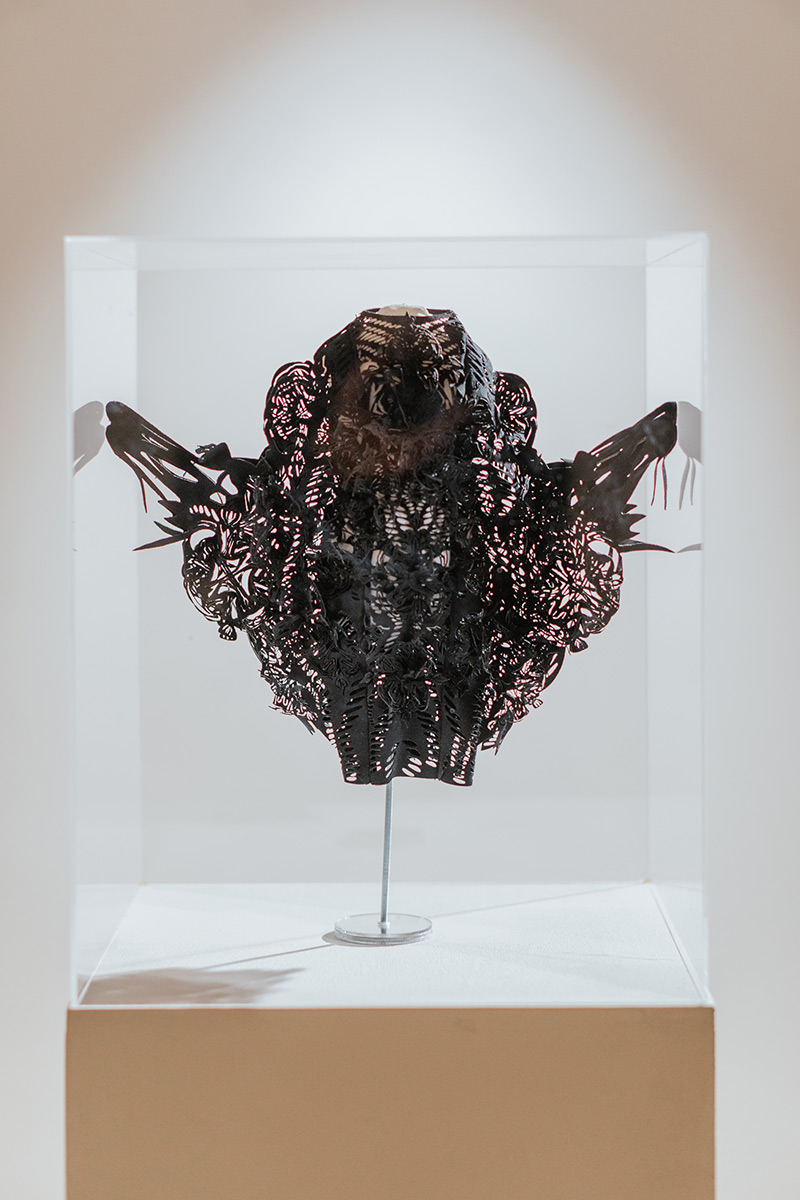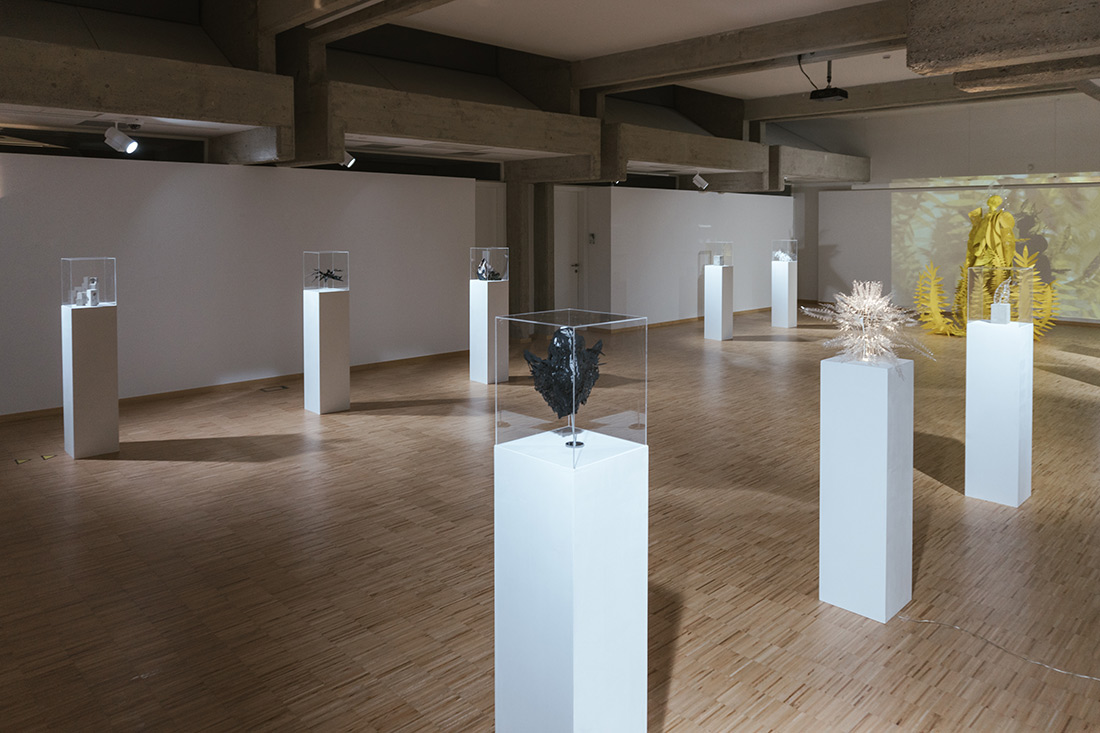 Credits
Collection or creation
DIVIDED BETWEEN TWO WORLDS
Brand
MATIC VELER
Designer and / or studio
Matic Veler / MATIC VELER
Year of production
2020
Designer's country of origin
Slovenia
Country of brand origin
Slovenia
Photography
Samantha Kandinsky, arhiv Galerije Velenje, Matic Veler
Related posts
Powered by