Within an integral approach we thoroughly renovated the living spaces and gardens of an existing house from the late 80's. There were many unfunctional connections within the spaces, weak communication with exterior, absence of architectural statement, language, identity. The investors wanted to solve all these problems with an wholistic attitude, that integrates function, beauty, materiality, energy, economy and ecology.
In the interior unnecessary walls were removed and the living area (that includes kitchen, eating and living), was connected into a single space. It was expended with a glasshouse, that "stepped out" out of the interior to become part of exterior, part of garden, that embraces the house. The glass volume stands on a wooden terrace and is covered with a light, wide canopy, that is made of concrete and rests on thin metal pillars.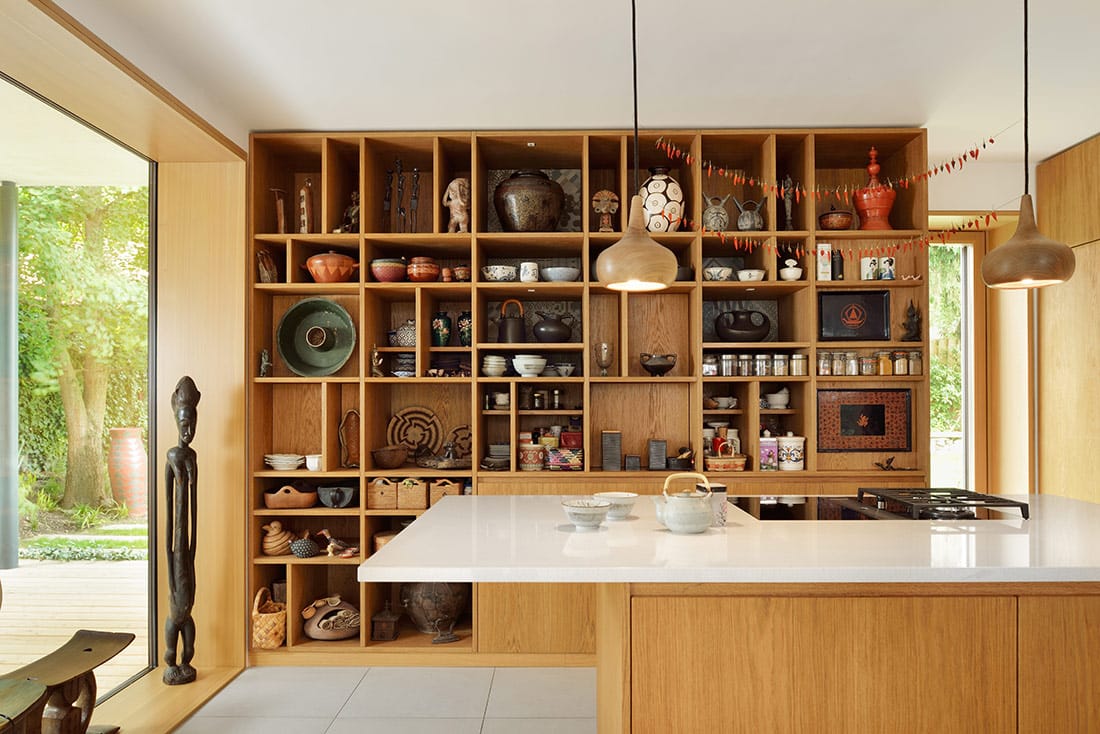 New composition of the facade was made with additional perforations as new wooden windows and doors, that create a flowing spatial connection between the exterior and the interior. With plenty of natural light and with a combination of plaster, wood, metal and glass, it was created a bright and warm living space, which is important for living and psychological experience of the space. The character of the place creates a moderate, "classical", enhancing atmosphere. The additional artistic layer was designed with disposition of different objects from all over the world (collected by owners), that were positioned in exactly composed compositions (along the views within major spatial axis, within framed views of the windows, in the created niches of the walls or cupboards etc.).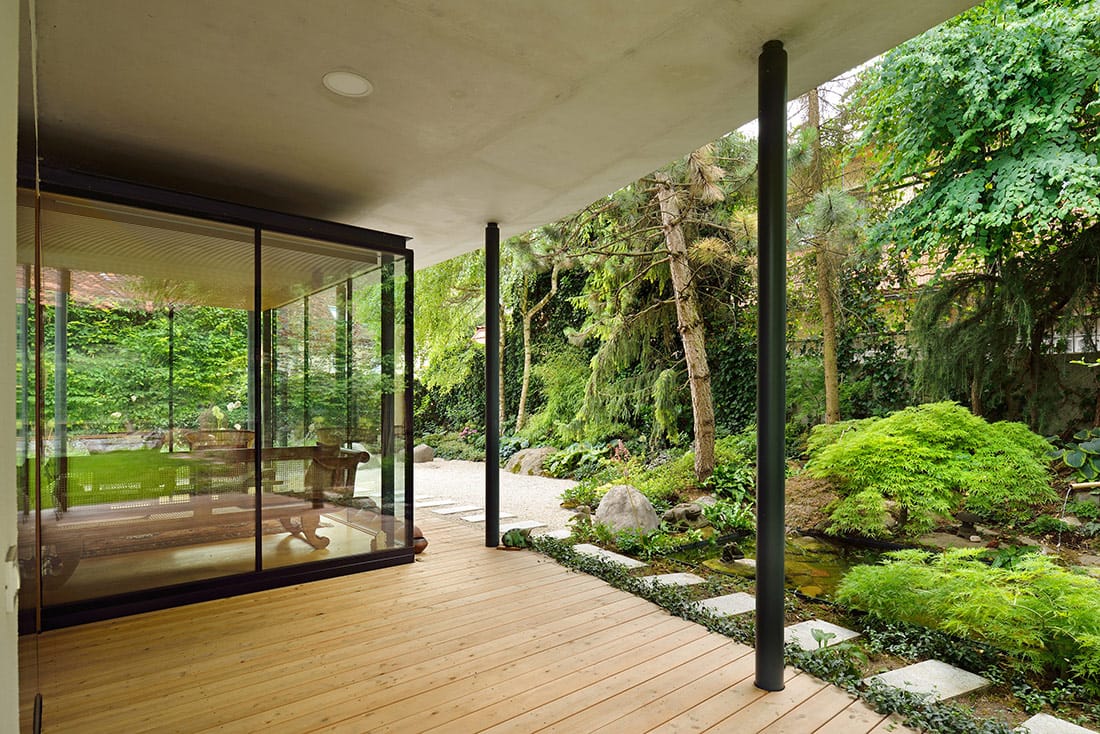 The garden was arranged around the house into a three-part structure: through exuberantly overgrown entrance area, that shelters the house from the street, one can enter either into the building or towards the contemplative part of the garden (with evocation of the "Japanese" dry garden, incl. water element). The latter one continues into the recreative part and finishes with a raised vegetable garden. In the open space of the garden, the sculptures and the "installations" are also positioned according to the chosen views, lines, axis, compositions.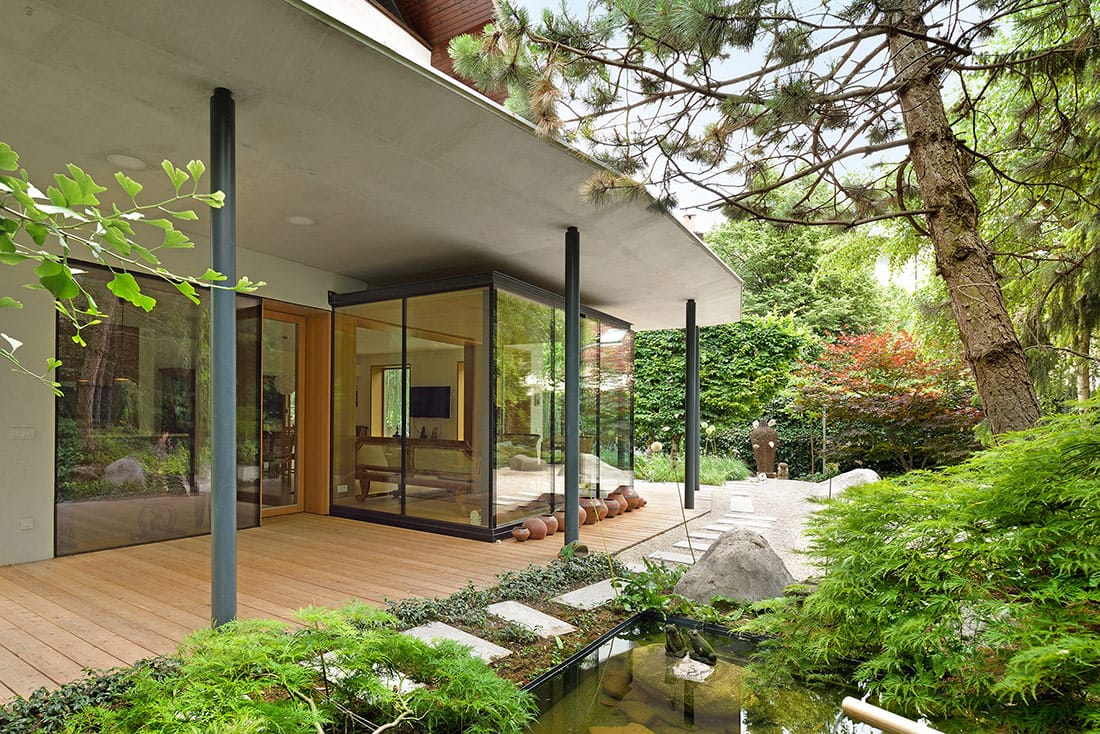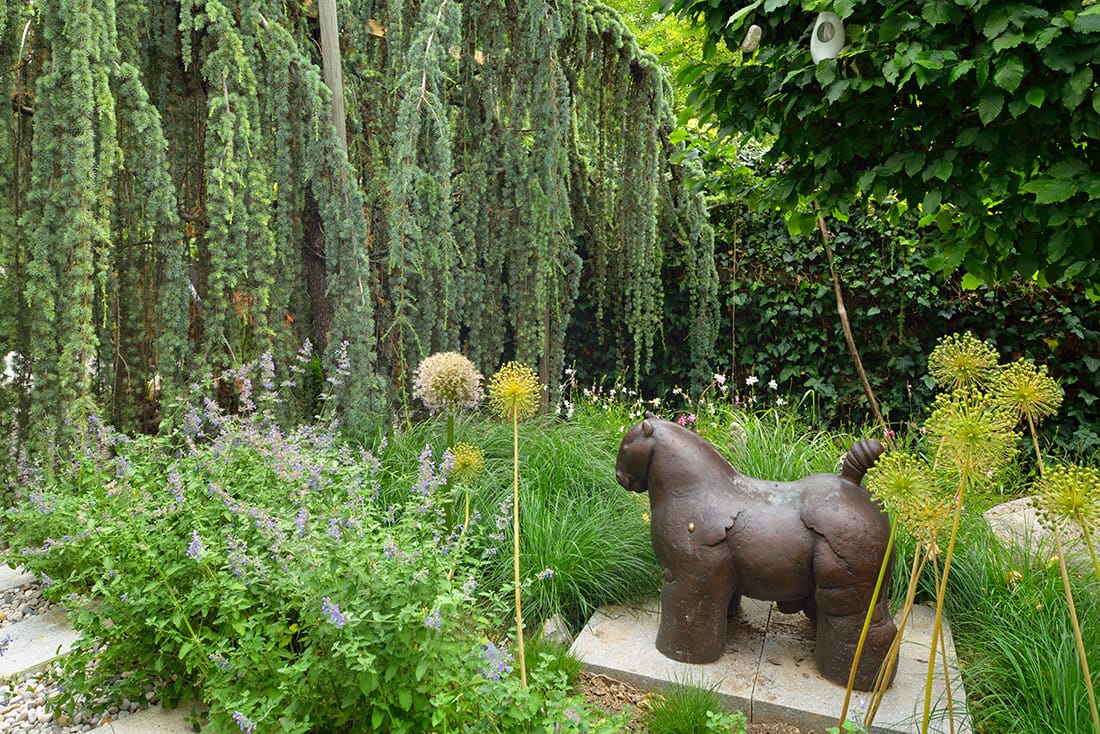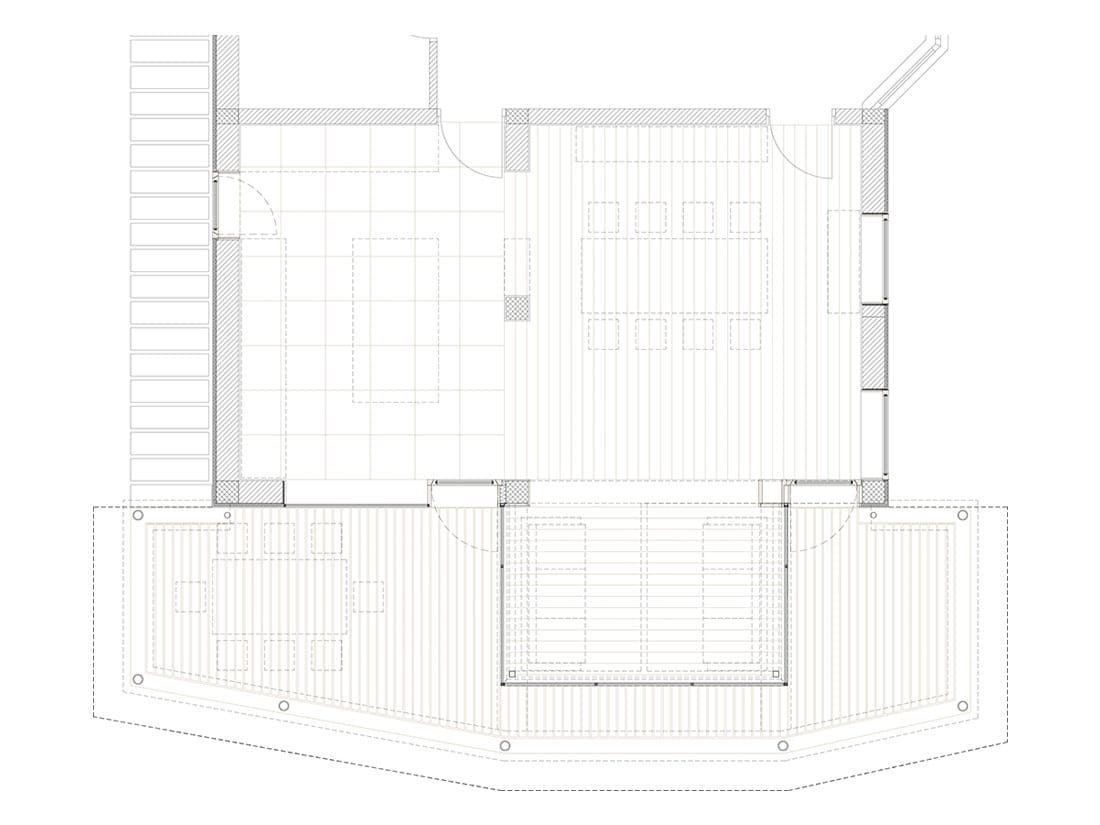 FILE
Authors: Atelje Ostan Pavlin; Nataša Pavlin, Aleksander Ostan
Collaborator: Andreja Pikelj
Garden design authors: Jana Kozamernik, Nataša Pavlin, Aleksander Ostan, Andreja Vodopivec and consultant Mitja Škerjanc
Photos: Miran Kambič
Client: private
Year of completion: 2016
Location: Ljubljana – Vič, Slovenia
Surface: extension 9.25 m2, terrace 25 m2
Check out the BIG SEE event here: Interiors 180° / Big See Awards / Month of Design 2018