In 2016, a new KAROLINUM dental clinic from the HUA HUA Architects workshop was opened in Prague. The interiors of the clinic took a place in the historic Dlouhá Palace in Prague's Old Town.
The Dental Center is located on the 2nd floor of the historic Dlouhá Palace in Prague's Old Town. It offers its clients three fully equipped dental surgeries, a dental laboratory and all the necessary technical facilities. The movement of the client and the staff is separated so they do not meet when unnecessary. The space has a public zone, a zone where the staff meets the client, and facilities for the staff. The central point of the clinic is the reception with a waiting room. Patients are referred from it to surgeries. The staff has laboratories, X-ray and OPG room, room for brushing teeth and facilities in the form of changing rooms, toilets, technical and living room. The chief physician will use his own office and meeting room. The laboratory is equipped at a technologically on high level and is divided into several sections according to the tasks performed.
The distinguishing mark of the clinic is the color palette of the interior, which is indicated by the dichroic foil. One of the colors of the dichroic foil spectrum is pink. That can be seen in some interior details and furnitur. The resulting contrast of the accent color with the pure white interior is very visually attractive and looks timeless.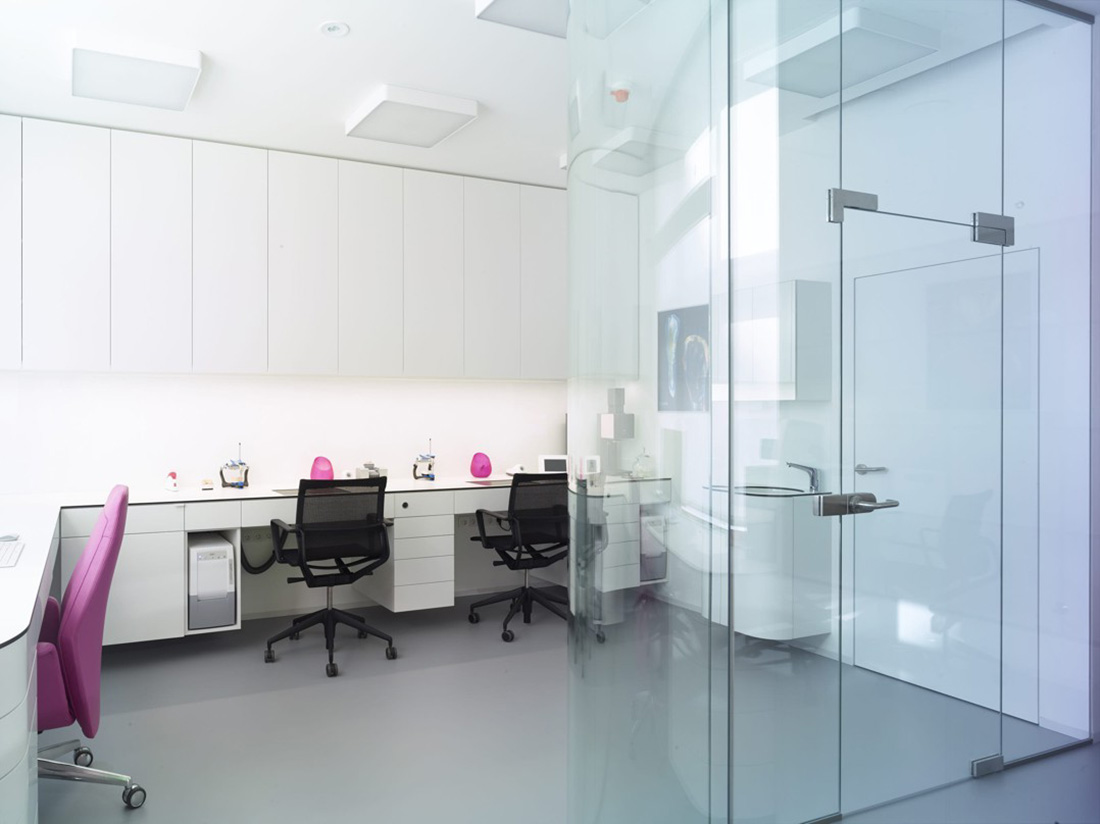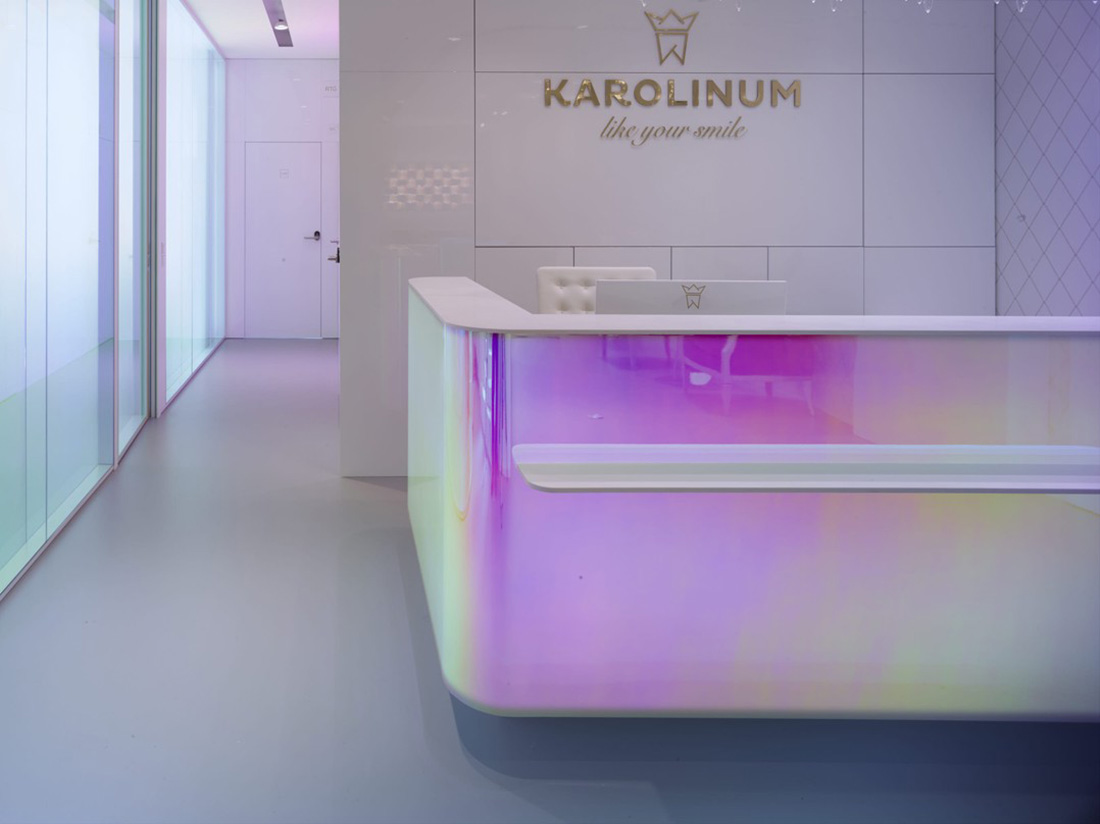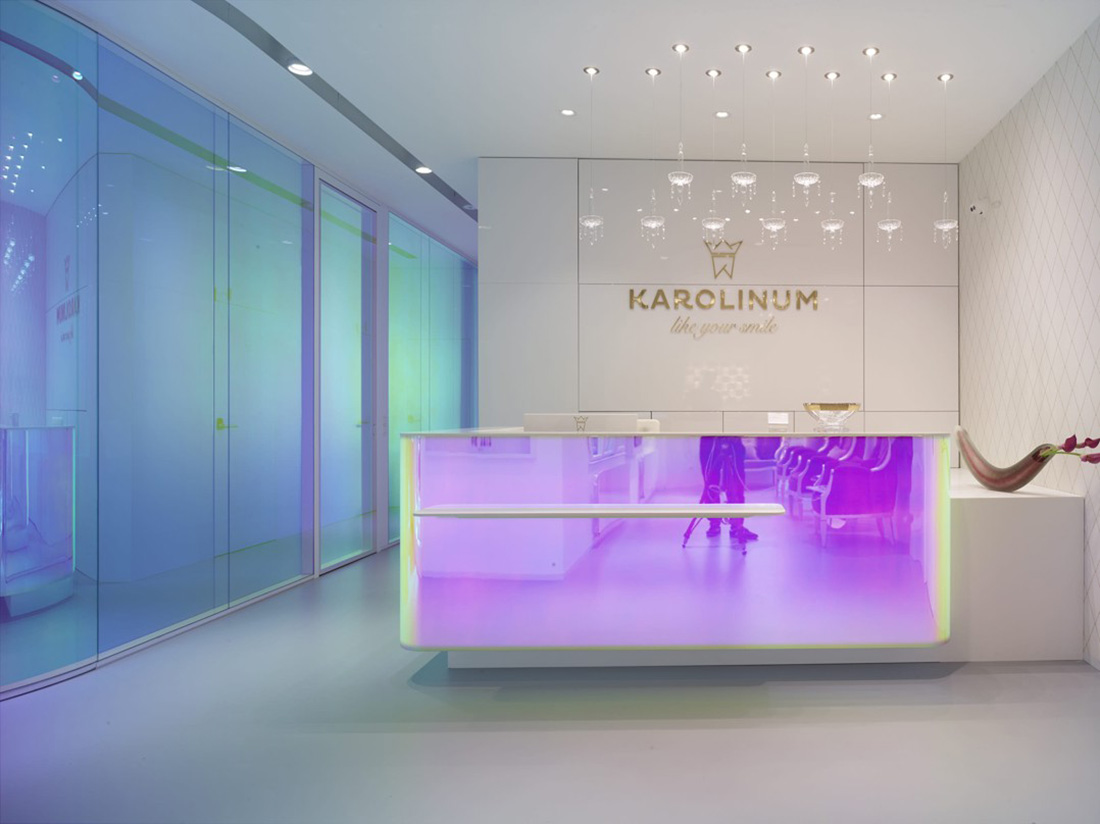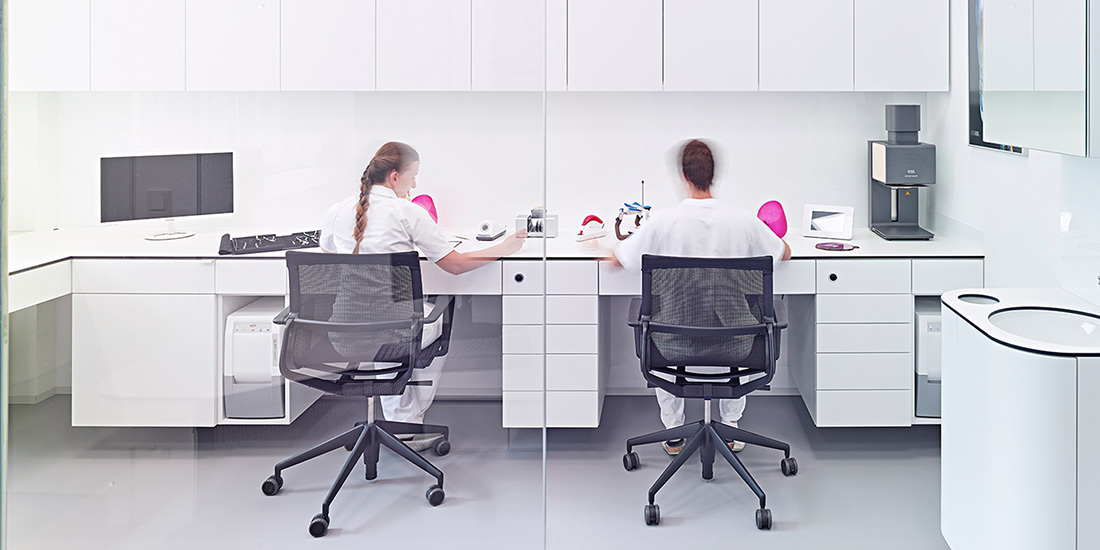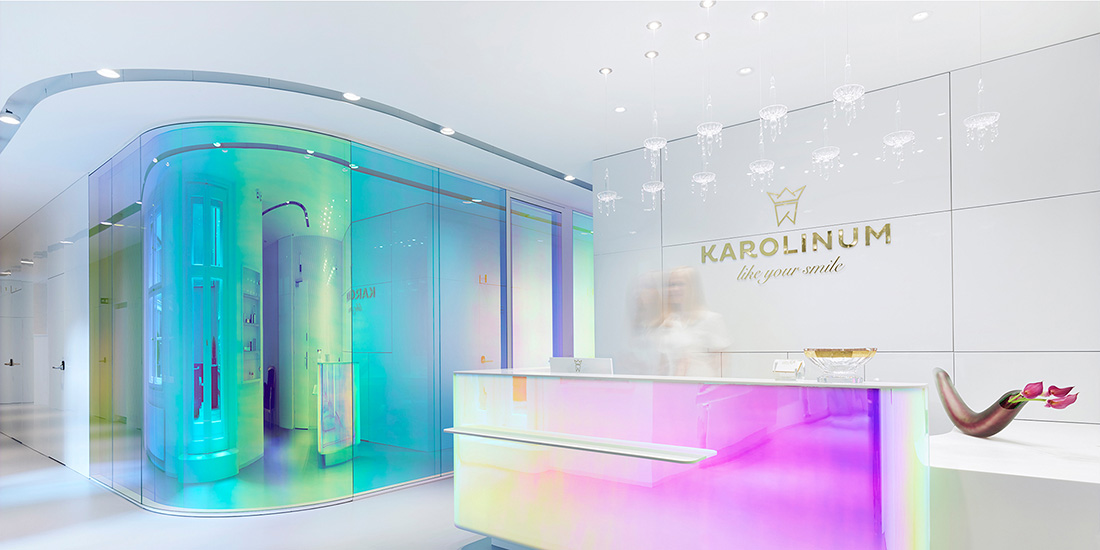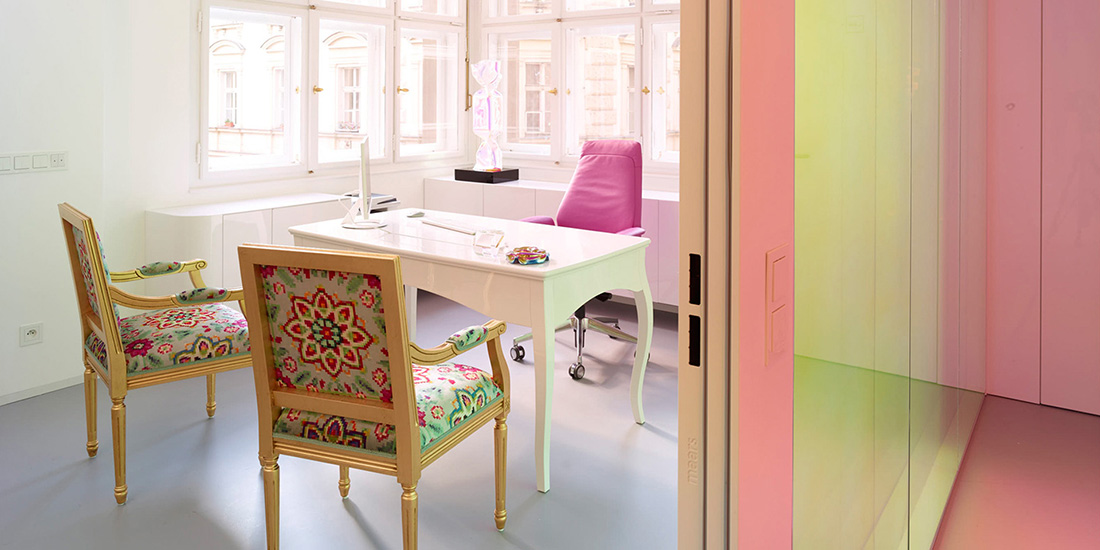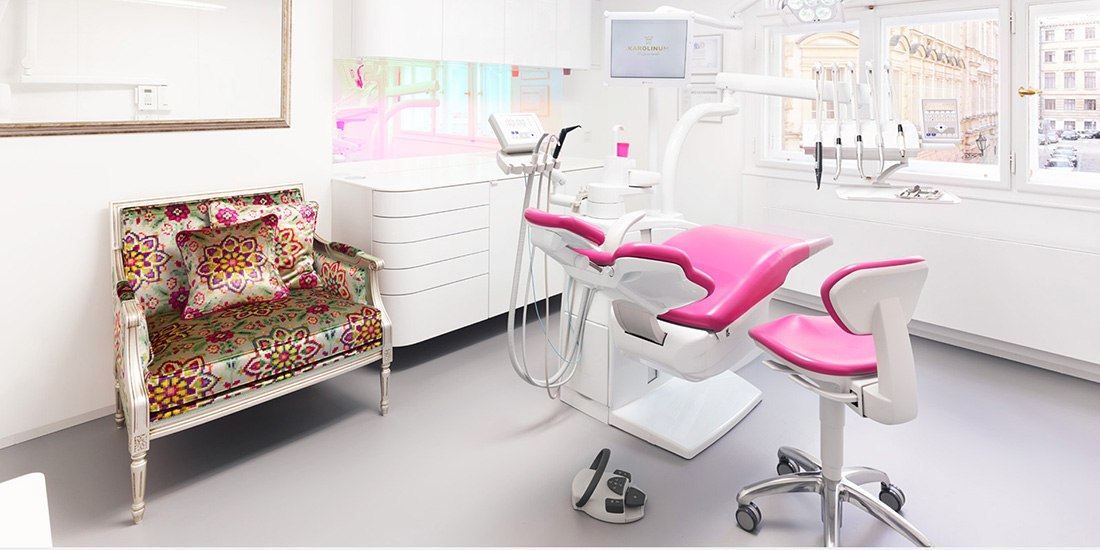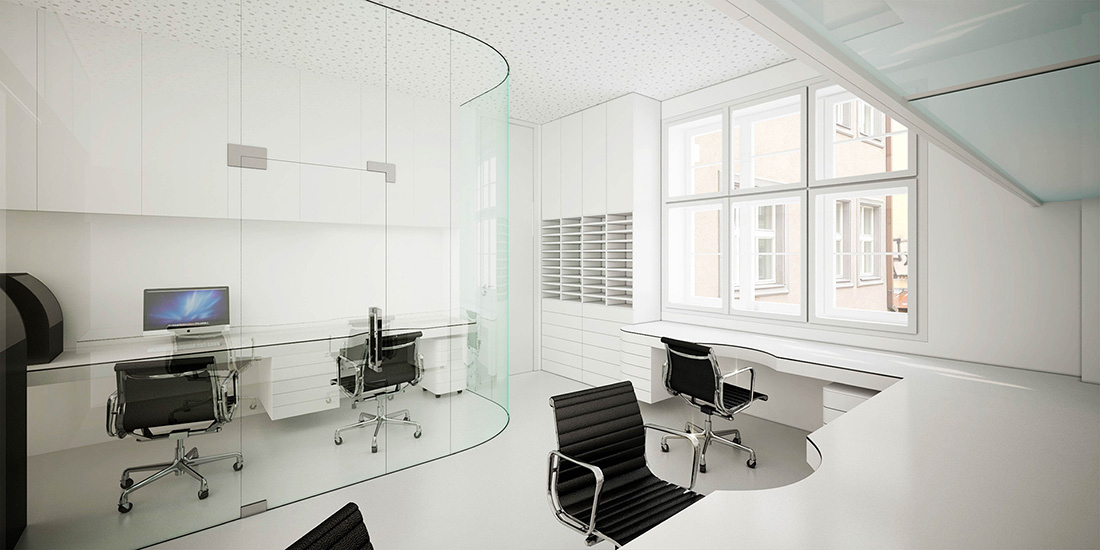 Credits
Authors
HUA HUA Architects; Vaclav Kocian
Location
Dlouhá, Czech Republic
Year of completion
2016
Surface Area
length: 240 m2
Photos
KIVA
Related posts
Powered by