INSIDE A CUBE: LINE – PLANE – PRISM | loft addition to a penthouse
The building's invading central stairwell, standing inside the apartment, at an intermediate level of the double height space, is recognized as a prism. The linear elements of the structure frame (columns & beams), running freely through the apartment, are recognized as lines. Without being ignored, they constitute inevitably the first Elements of the space of study.
However, their integration into a composition being a pursuit, it would be enough to define a System that is not meant to hide the prism or the lines. On the contrary, the System to be invoked would project both the prism and the lines and articulate them on an equal basis with the other members of the System.
The Concept is a Synthesis composed with the Key Elements of LINE, PLANE and PRISM, within the boundaries of the given space, the interior of a larger CUBE.
"The progress achieved by systematic research will give birth to a dictionary of elements that, developed further, will lead to a grammar". – W. Kandinsky, 1924, "Point and Line to Plane"
What makes this project one-of-a-kind?
Defining the POINT and the LINE, W. Kandinsky and P. Klee have identified rich symbolic and conceptual content to these archetypal engravings. With their theoretical and painting work, the modern masters of abstraction laid the principles for a methodical composition on canvas, based on these primary Elements. Extruded to the third dimension, the POINT, the LINE and the PLANE become a LINE, a PLANE and a PRISM, correspondingly.
Each of these three new elements undoubtedly brings some aesthetic content, but at the same time, brings some symbolic and topological content as well. This residence is a Case Study on making use of this System as a promising "tool" for a spatial composition.
About the authors
D. Champsas architectural office was founded in 2008 in Athens, Greece by the architect Dimitris Champsas. Nowadays, also based in Santorini Island and Kos Island, the office is active in buildings design, interior and exterior design and restoration/reuse/enhancement of historical buildings. Its projects – residences, hotels and commercial spaces – have been hosted in exhibitions and publications about architecture.
Text provided by the authors of the project.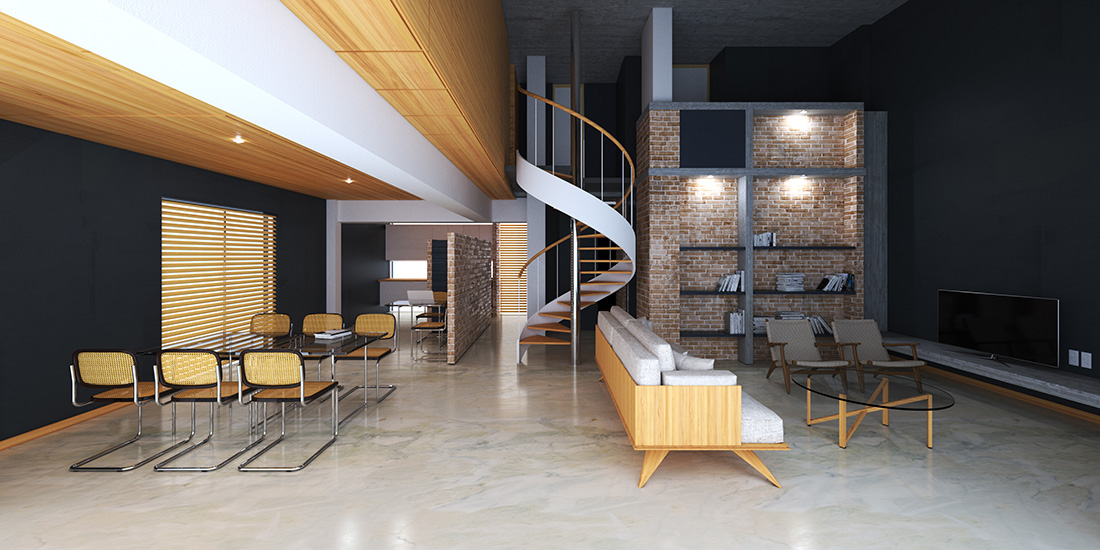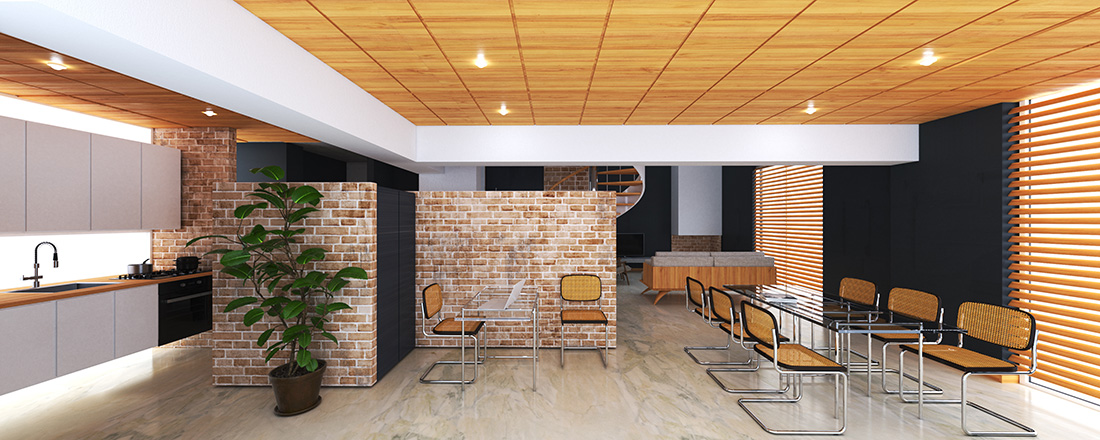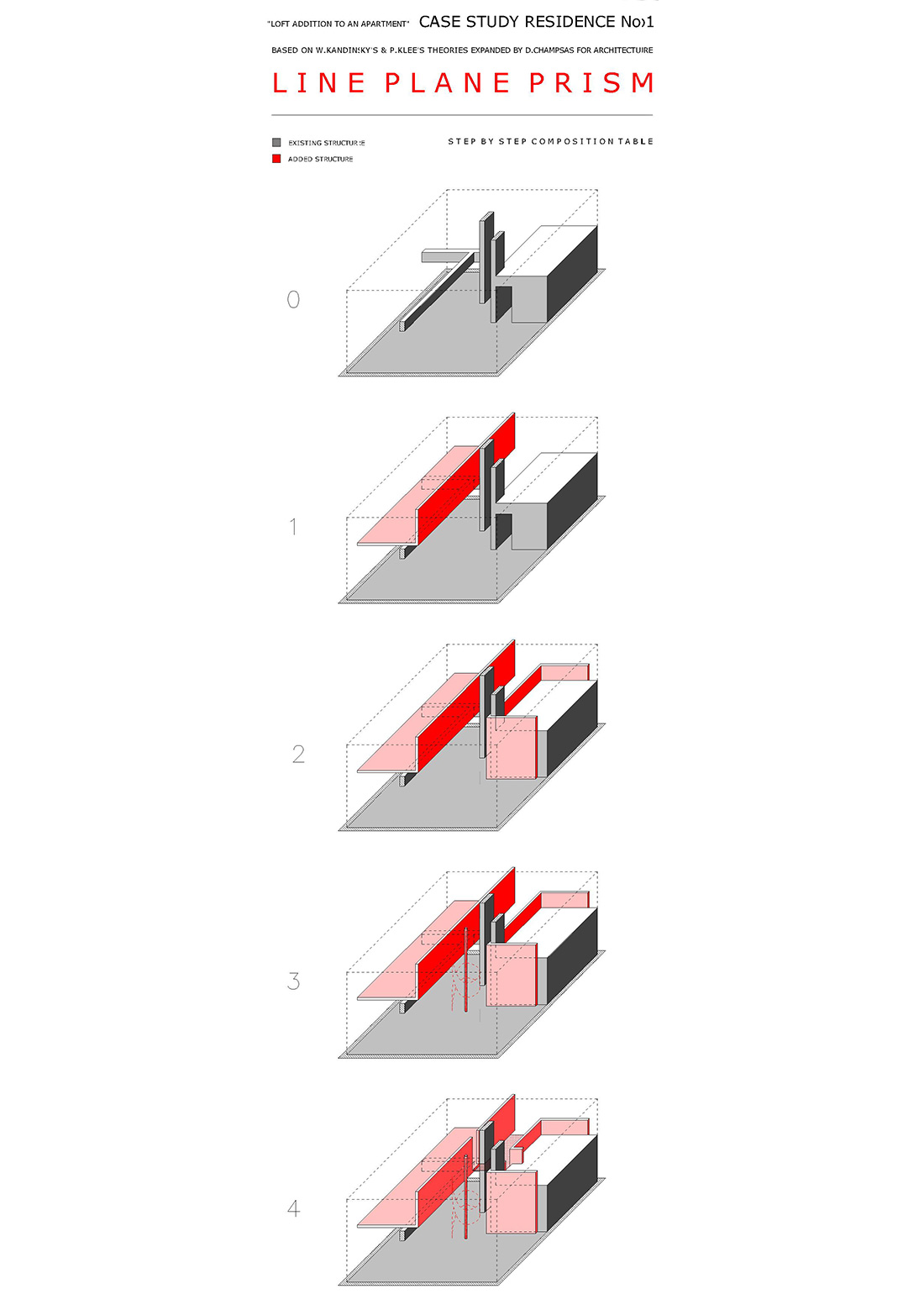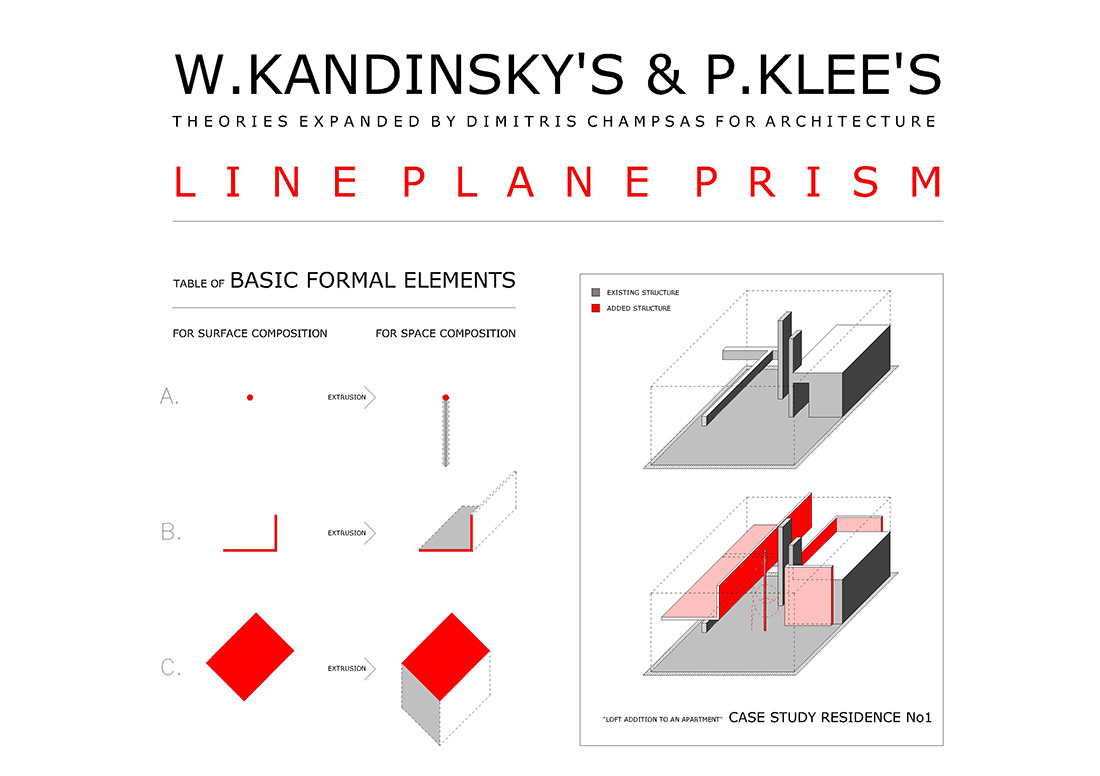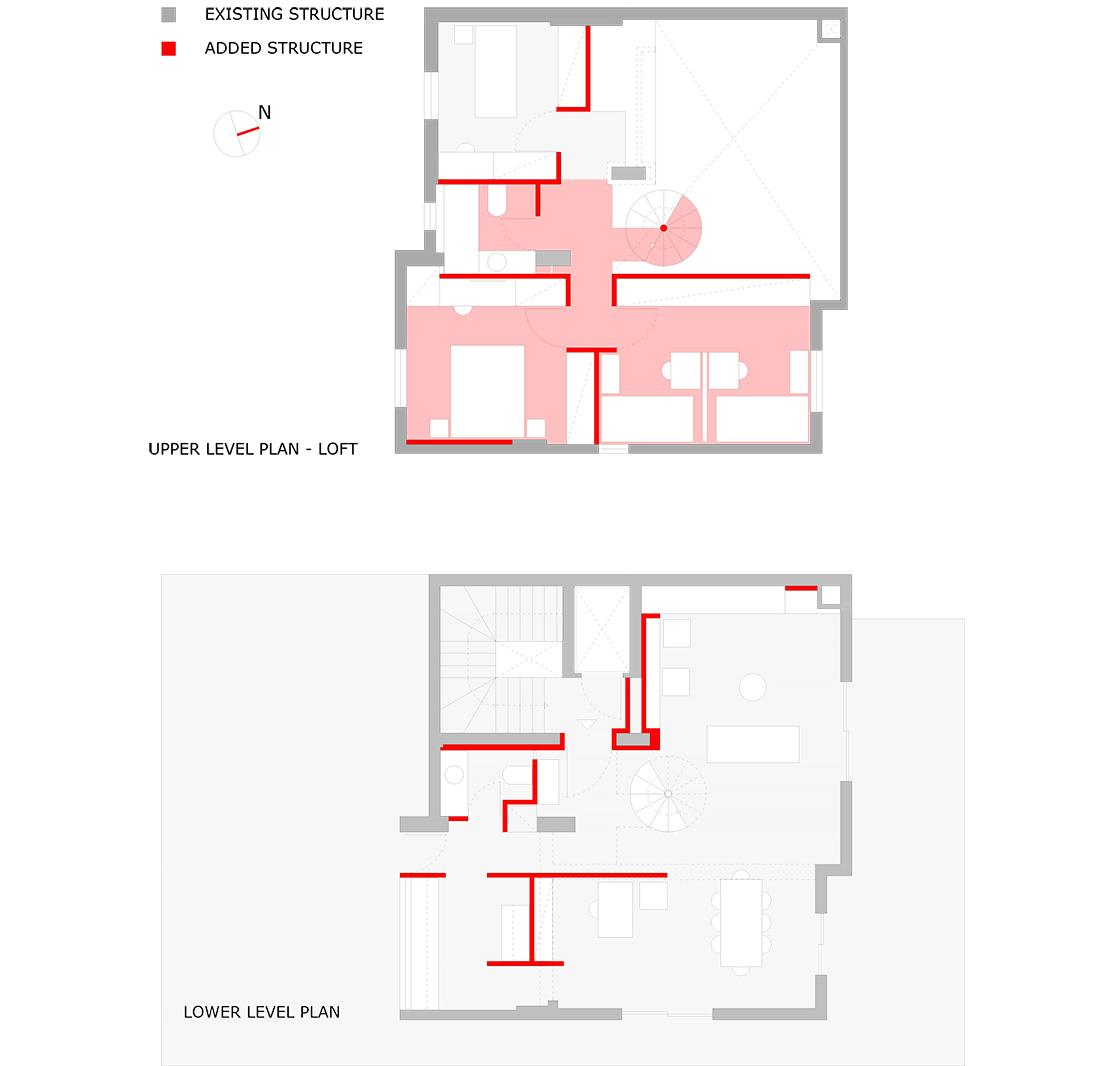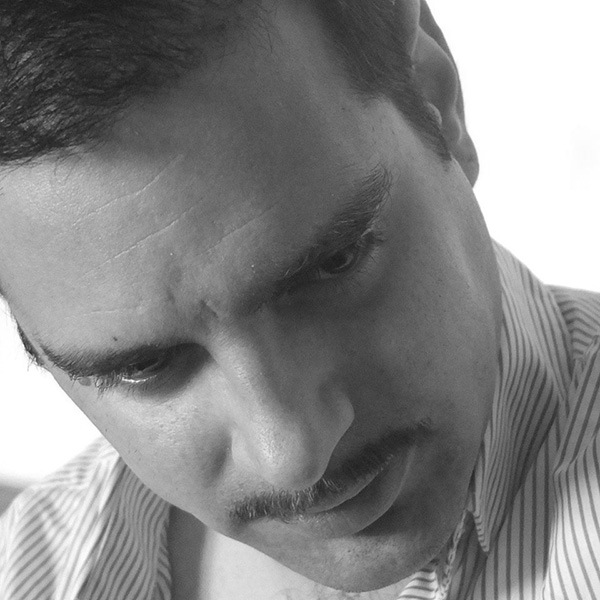 Credits
Interior
Dimitris Champsas architectural office | ATHENS – SANTORINI – KOS
Year of completion
2019
Location
Athens, Greece
Area
120 m2
Photos
Dimitris Champsas
Project Partners
OK Atelier s.r.o., MALANG s.r.o.
Related posts
Powered by