The composition of five structures with the front part turned to the other structures creates a closed whole. In the centre, there is an open common space, a "living room" or courtyard. From this place, you can enter all the buildings and it is also the meeting point at a central fireplace. The closed structure of the whole complex signalises a bordered "privacy" of specific community (the investor is the hunters' society) with their own interests and needs. The five-sided interconnected composition also tells a story of functional use. The first building is the "slaughter house", a place of first contact after returning from a hunt, with stainless interior for processing meat. Then there is the assembly room – "the inn" – designated for eating and get-togethers. The balcony at the back of the building also doubles up as a shooting range. Then there are spaces for accommodation with omnipresent trophies and antlers. The hunting story is ended with a structure containing technical facilities and storage.
What makes this project one-of-a-kind?
The hunting lodge abandons the typical understanding of a hunters' chalet and wants to offer more.
Text provided by the architects.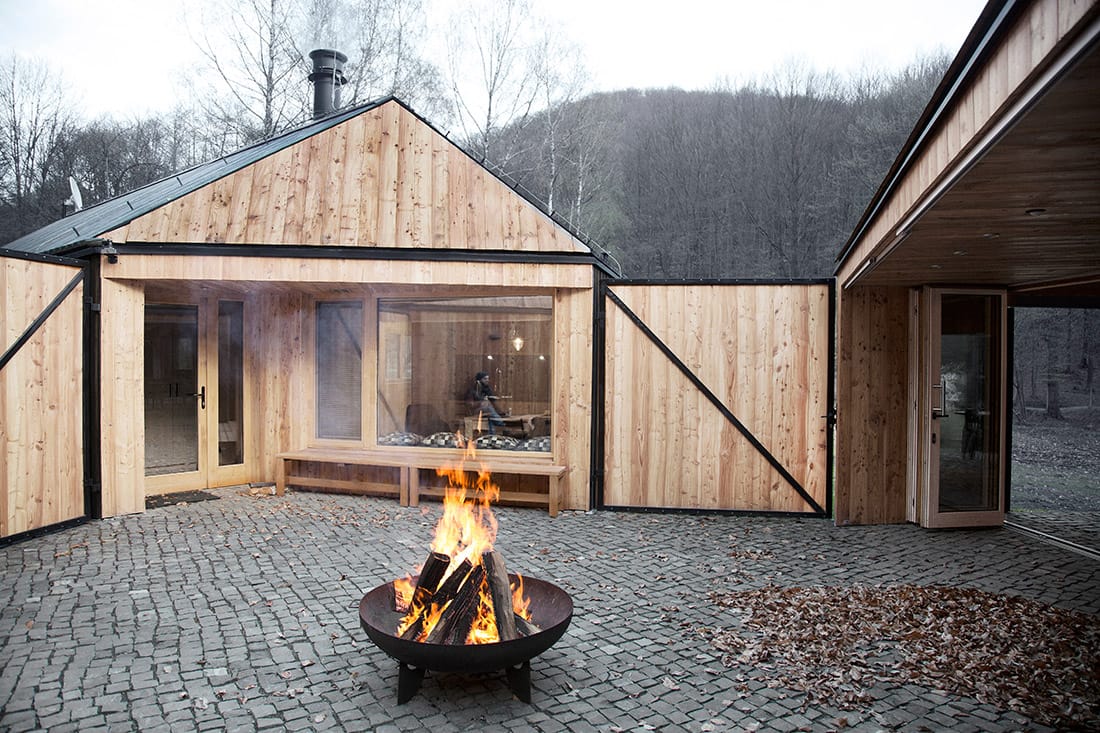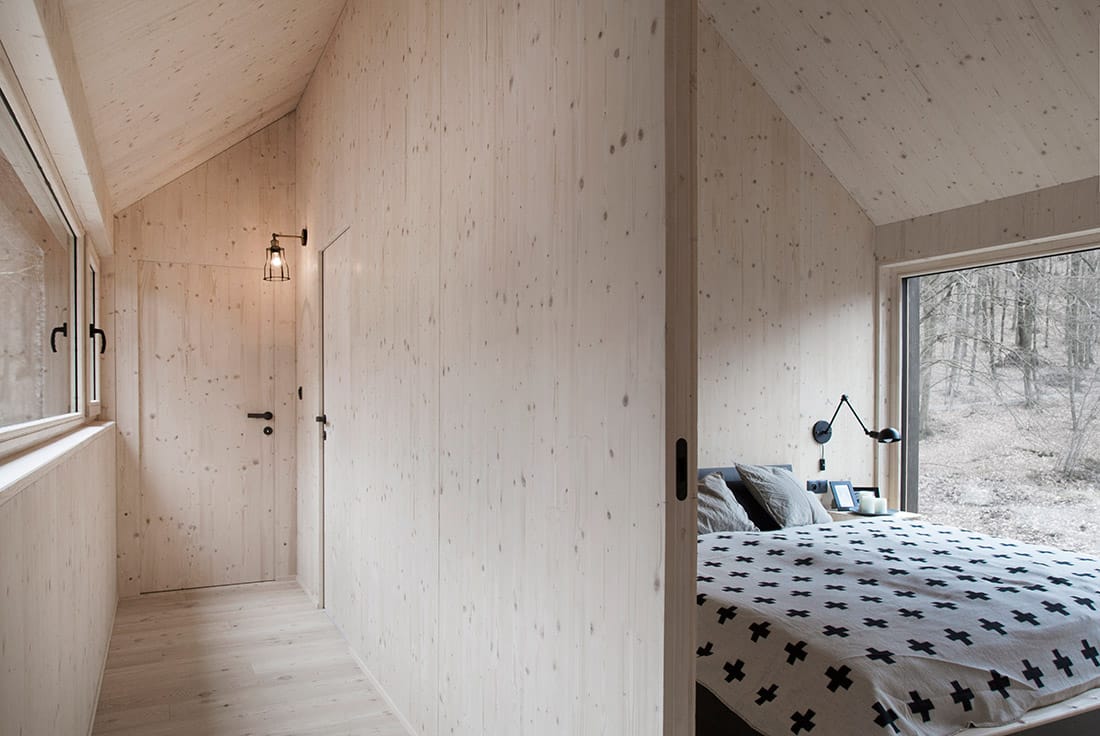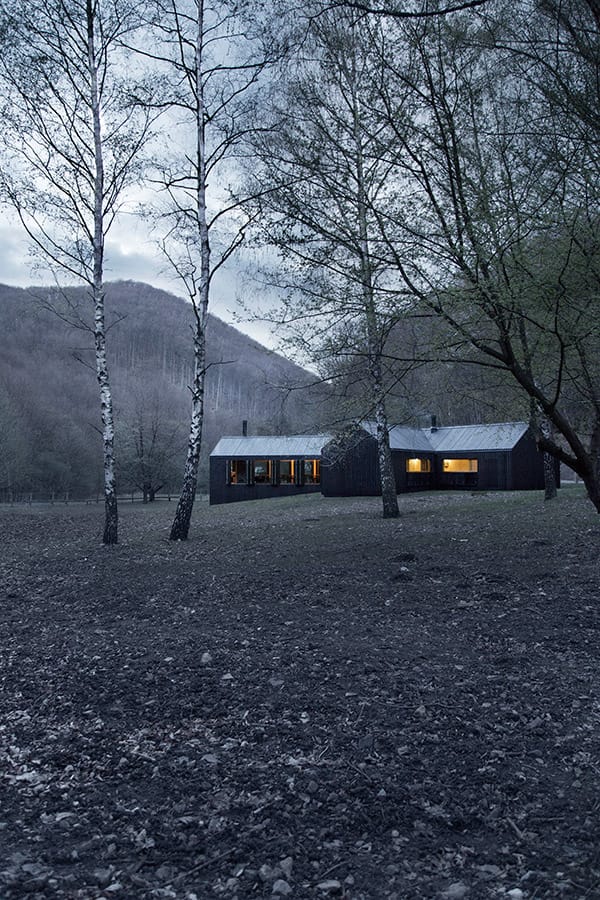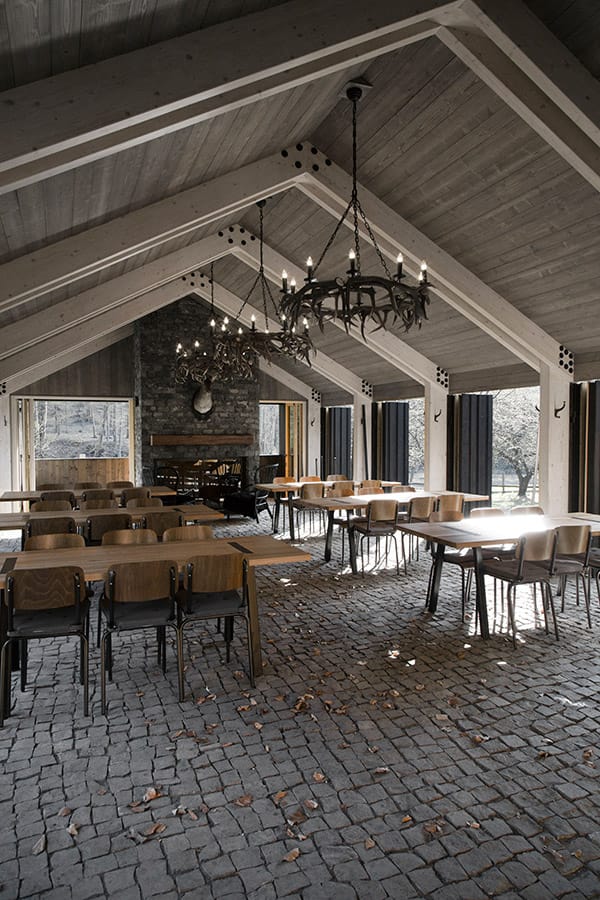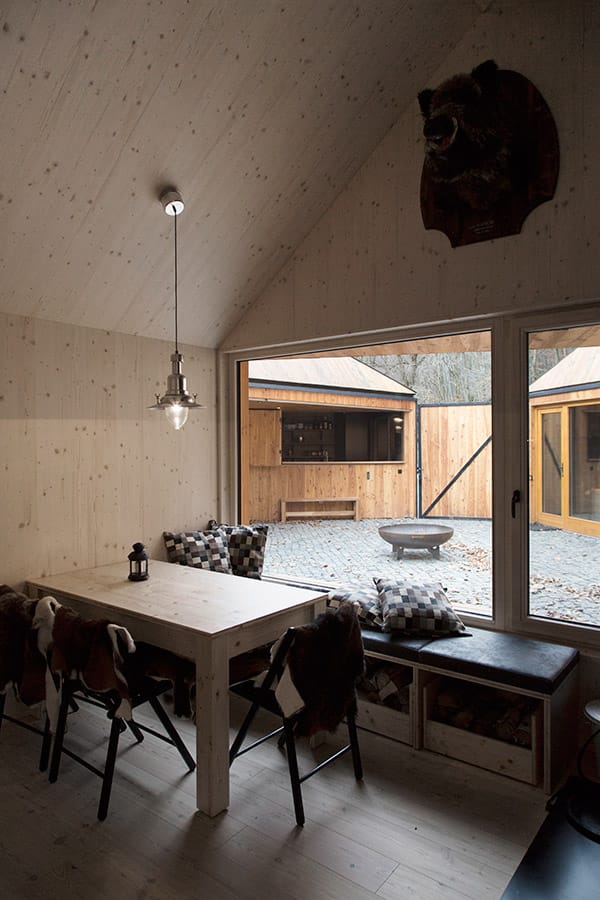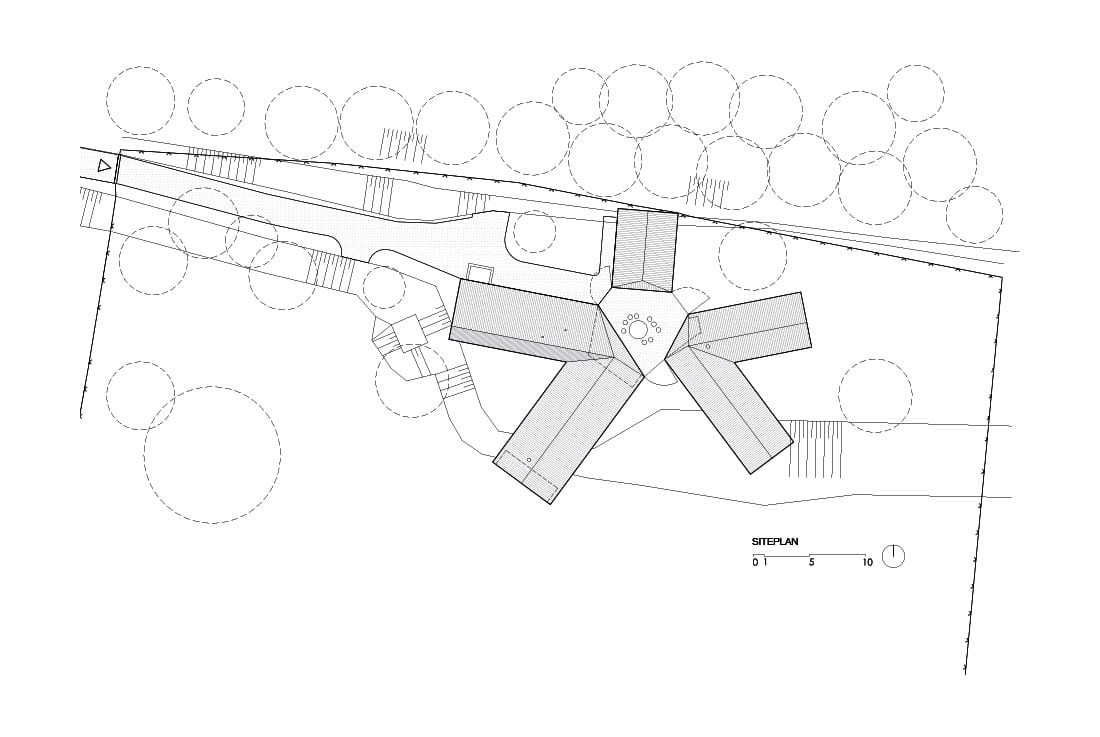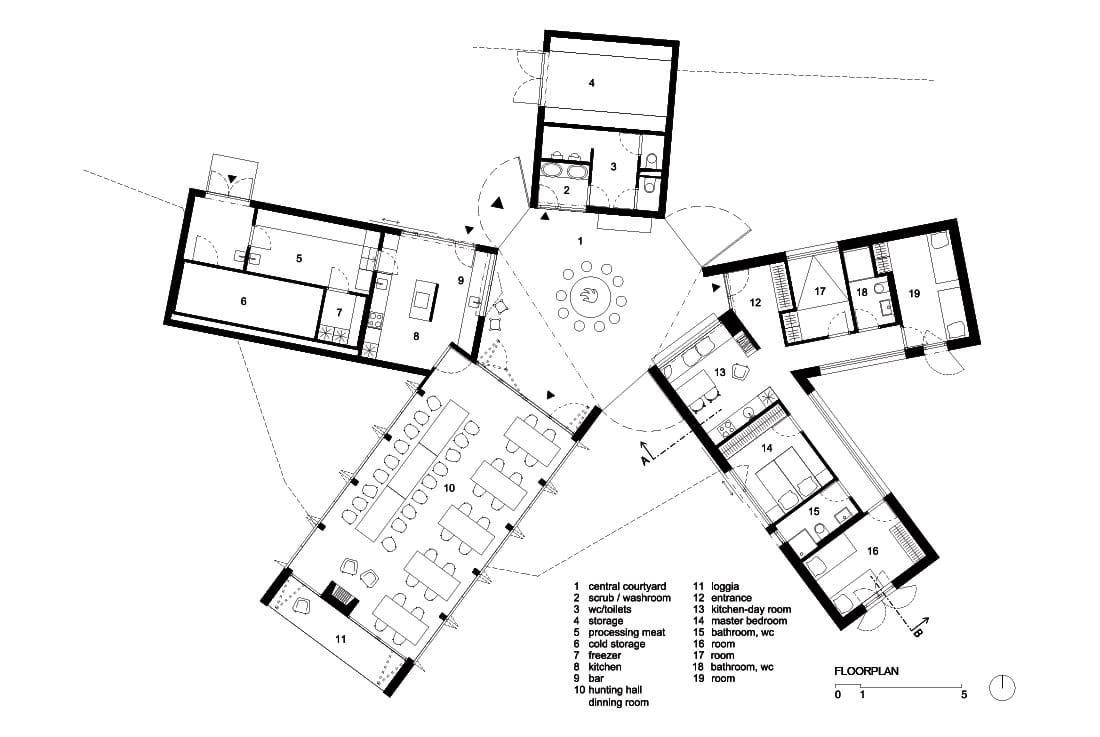 Credits
Architecture
Pantograph; Miro Hrušovský, Linda Hrušovská, Peter Kožuško, Tomáš Auxt, Peter Hudač, Michal Zábranský
Client
Vývraty a.s.
Year of completion
2016
Location
Kuchyňa, Slovakia
Area
Total area: 230 m2
Site area: 7 600 m2
Photos
Lívia Štokingerová
Project Partners
OK Atelier s.r.o., MALANG s.r.o.
Related posts
Powered by