Having undergone radical changes in the last few years, Dolní Břežany is a modern and attractive place for living. The new-build sports hall adjoins the Dolní Břežany primary school. It can be used by the school for physical education classes, and is open to the public for sports activities and as a cultural venue. Well integrated with its surroundings and the public space, its modern look is an attraction and inspiration for the area. The sports surface is 45 × 25 meters, and the grandstand provides seating for 250 spectators.
The building is situated on the edge of a built-up area, in the center of a large development zone. An attractive architectural concept – a spatial rotational ellipsoid form – is a response to both current requirements and an unknown future. The inauguration and operation of the hall can serve as a stimulus and inspiration for the further growth of the municipality, which is why the connection to the surroundings and the public space is as important as the natural link with the primary school.
What makes this project one-of-a-kind?
The hall has a rounded, smooth and abstract shape. The metallic surface mirrors the surroundings, while the borders of the sky and of the roof remain blurred. The building camouflages its real dimensions and looks smaller than it is in reality. In the interior the visitors are amazed of the huge space lit by the natural daylight via 68 light tubes.
Text provided by the architects.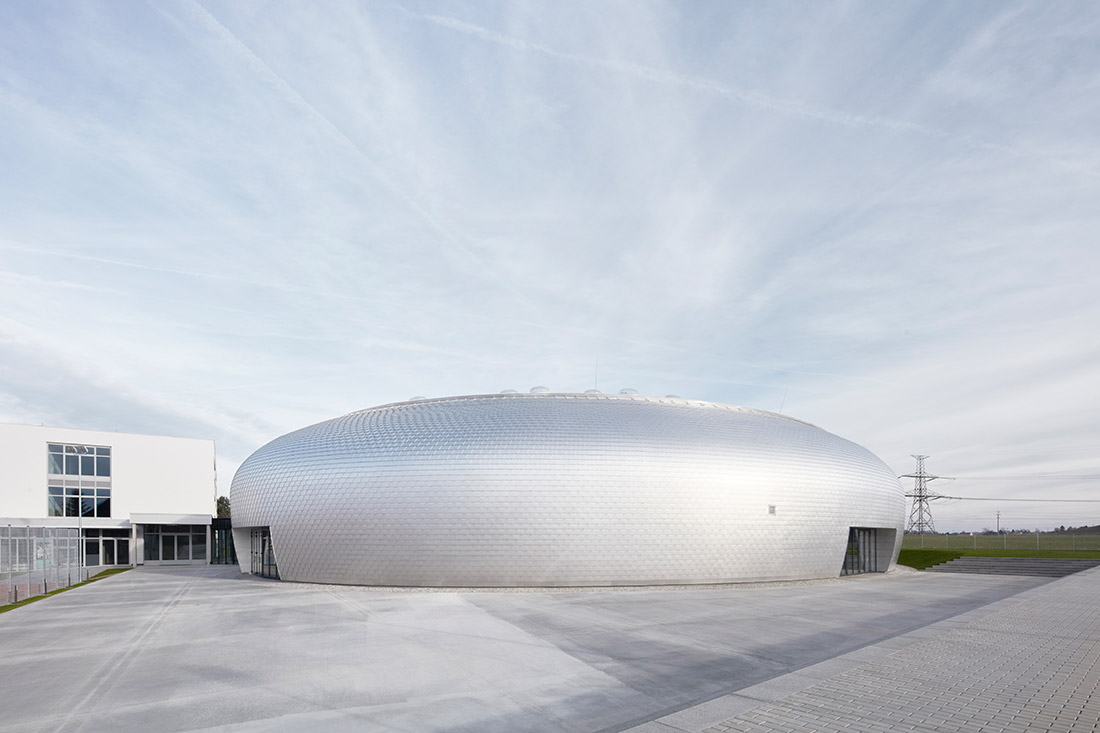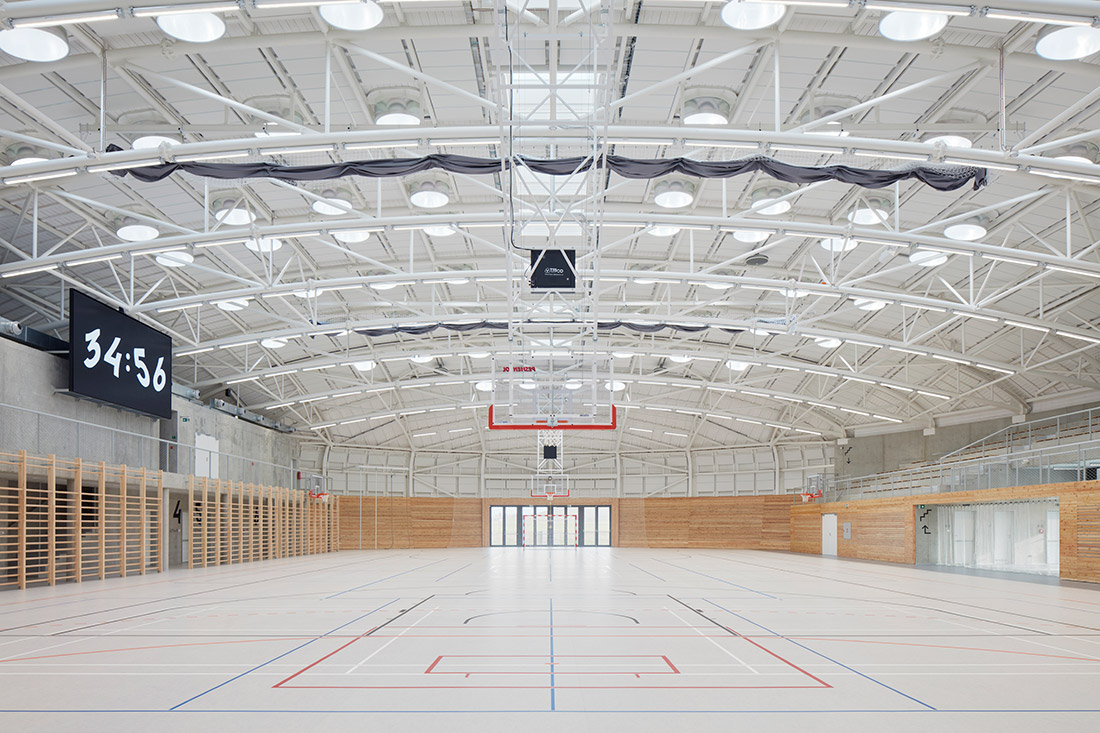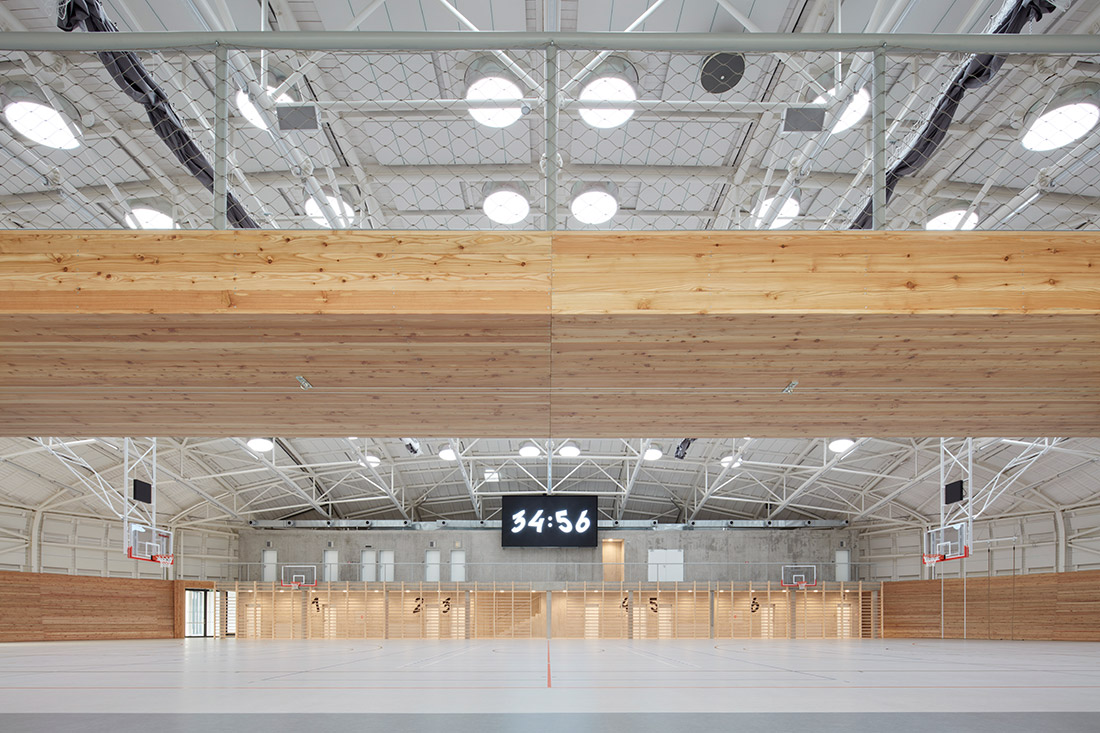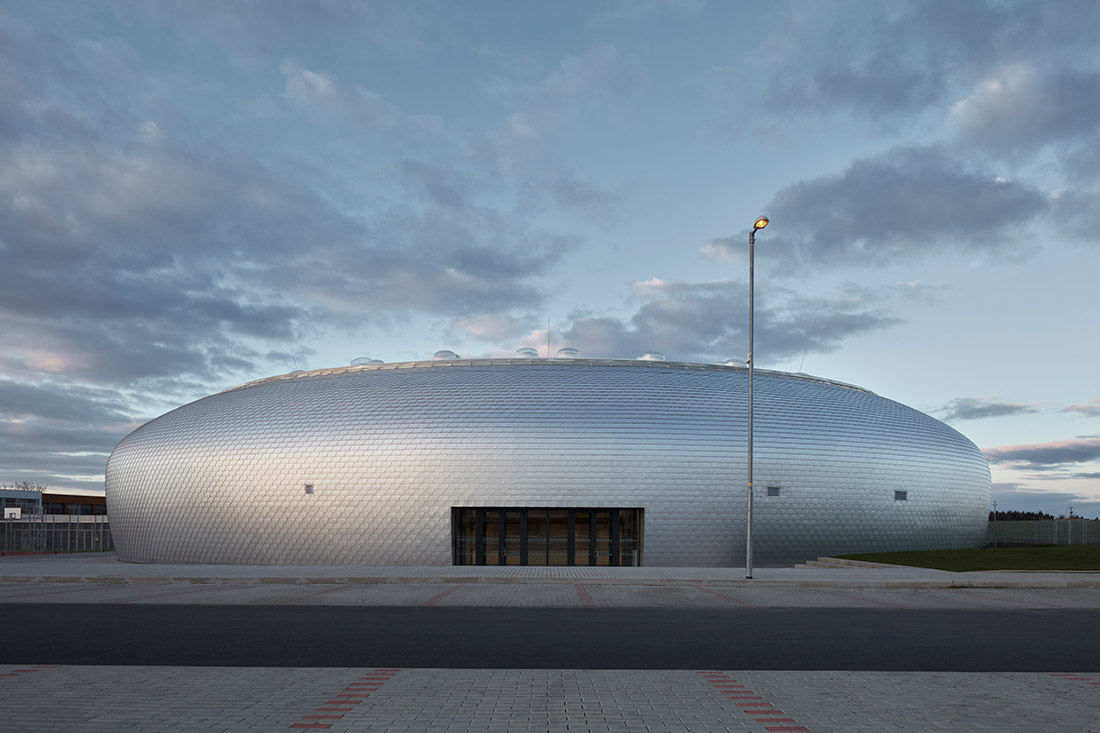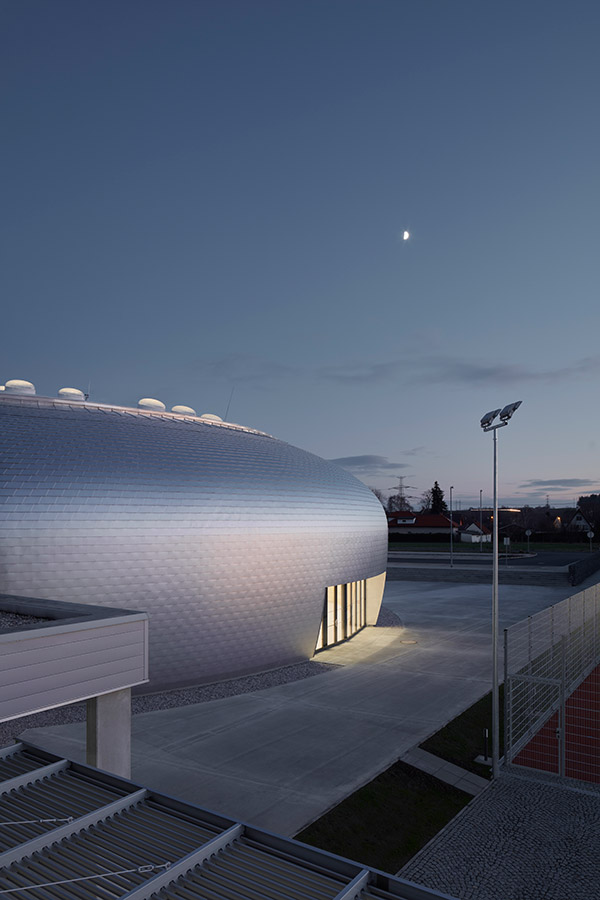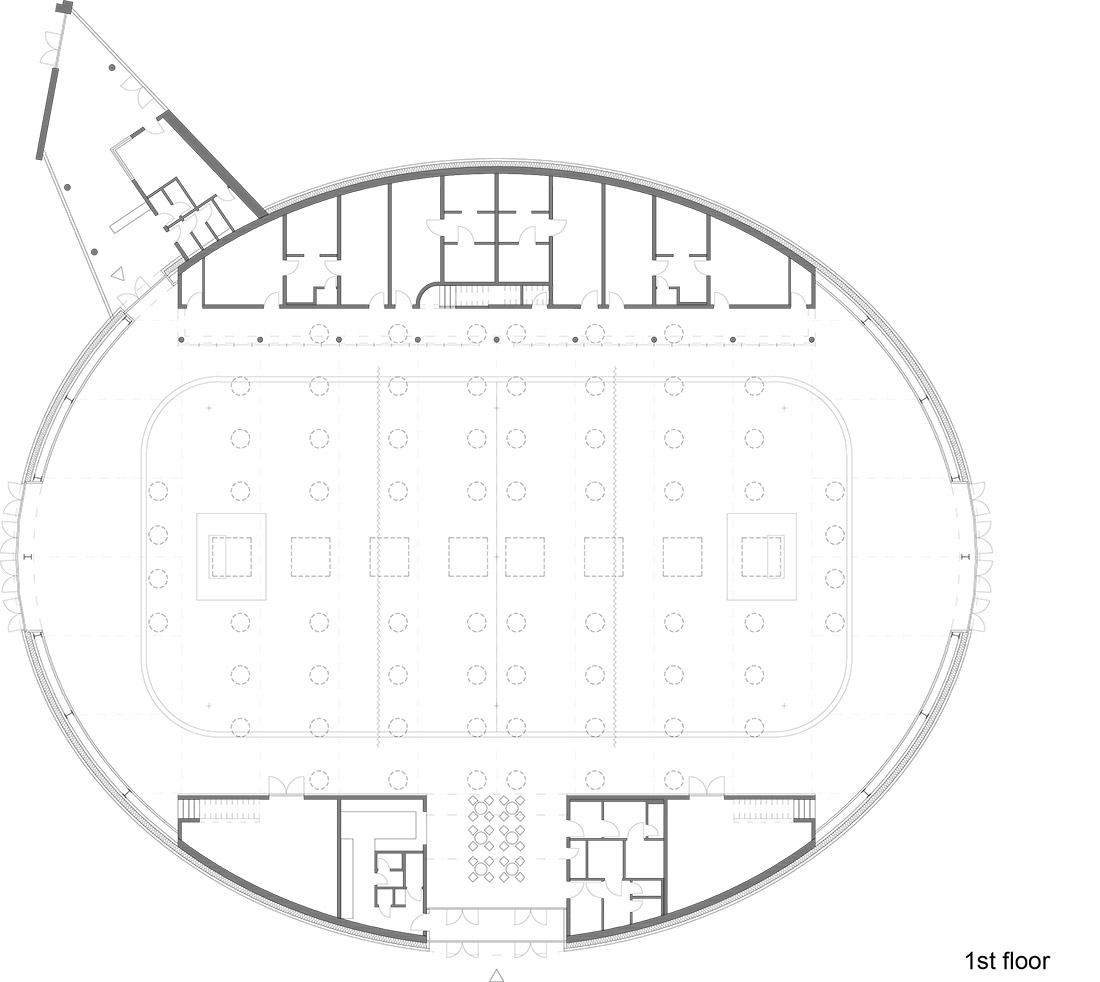 Credits
Architecture
SPORADICAL; Aleš Kubalík, Josef Kocián, Jakub Našinec, Veronika Sávová
Client
Town Dolní Břežany
Year of completion
2017
Location
Dolní Břežany, Czech Republic
Area
Total area: 2130 m2
Site area: 6500 m2
Photos
BoysPlayNice
Project Partners
OK Atelier s.r.o., MALANG s.r.o.
Related posts
Powered by