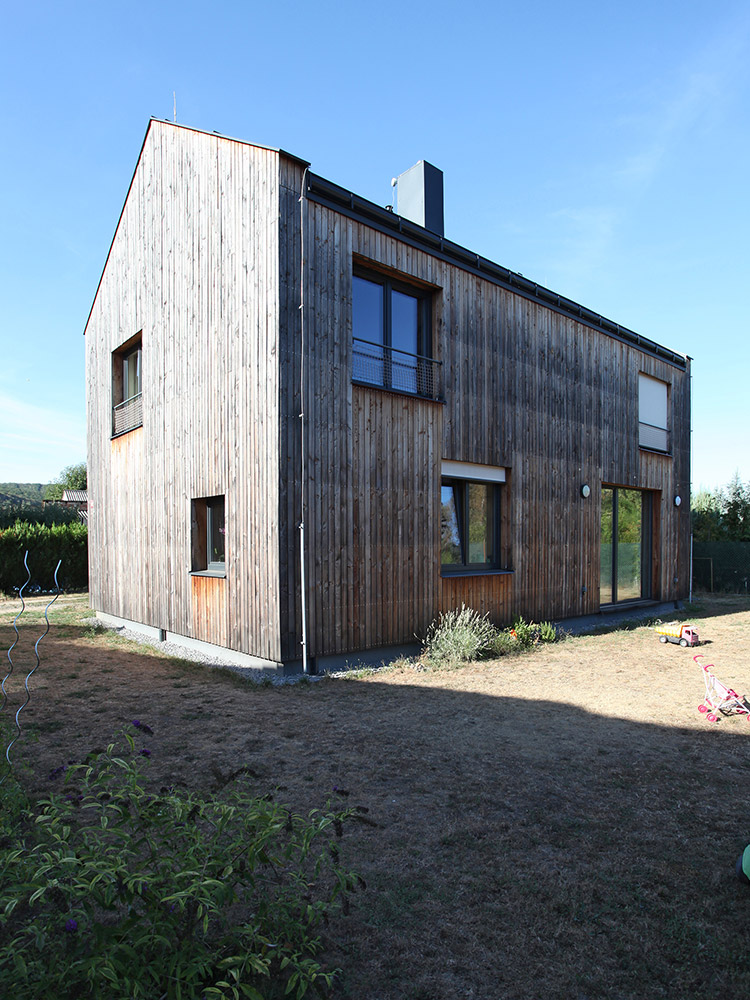 After three years of conceiving and building works the house proposed for Markéta and Pavel and used by them and their son Štěpán formerly as a country chalet was approved as a family house deserving occupancy, just before the birth of their daughter Anna. Fortunately, the atmosphere of chalet has not wafted out completely and, maybe, it will not waft away in the future, too. The house is well seated and shows simple, common and self-evident solutions as well as it suggests the memories of those parts of house not supplied by the building firm, but erected through the physical efforts of Markéta and Pavel, their friends, family members and acquaintances.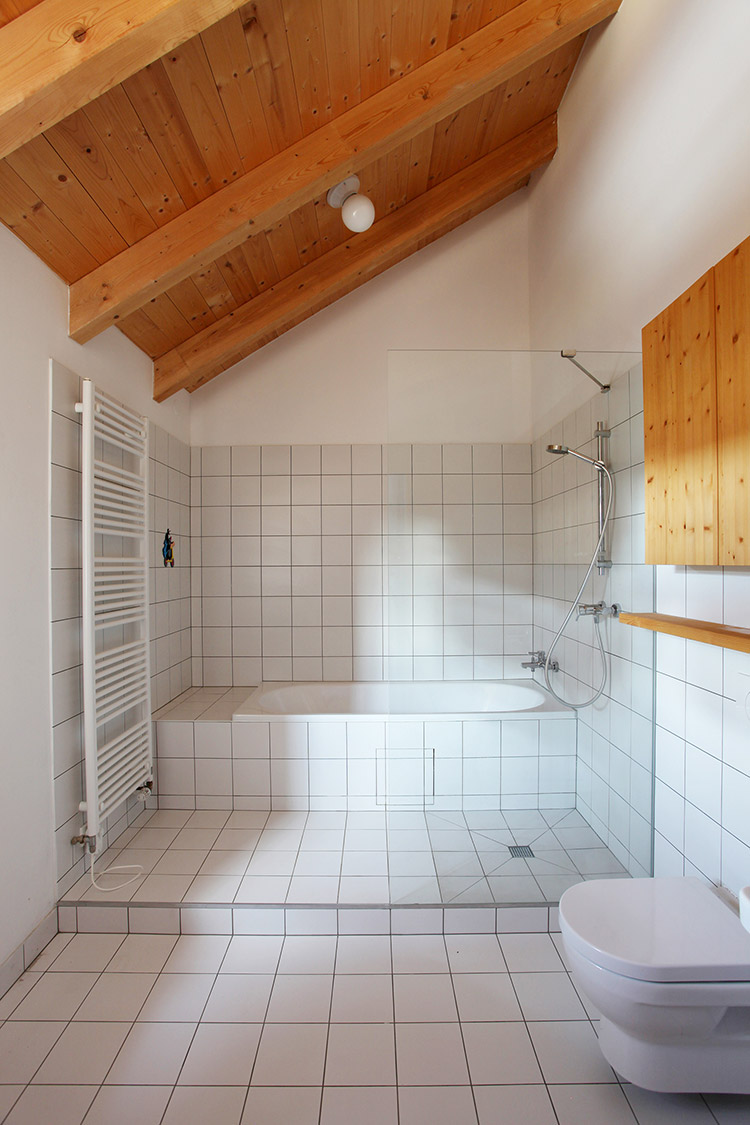 On the ground floor its simple layout offers all what the family of four may need for living together, while the individual rooms are found on the first floor. The house includes also an extension providing the harbour for a car, bicycles and a small workshop at the ground level, while its underground space provides the right temperature for storing potatoes and, last but not least, for Pilsner beer or specialties produced in the local mini-brewery.
The structural principle of the house – wooden house – is manifested in the interior by its exposed timber structure of the ceiling and roof, in the exterior with wood panelling made of undressed larch boards. The light wooden house is "anchored" sensationally by the central wall of concrete construction blocks simultaneously having the function of heat accumulation, which would be later multiplied through the installation of a fireplace stove.
The windows are of combined wood and aluminium structure, shielded with screens the steel handrails with a tightly stretched net being used as banisters. The banister of interior staircase is made in the same way and serves as the best place for exhibiting the paintings of both children.
In the future either a stone terrace or a wooden catwalk will be possibly built in front of the living room and covered with a piece of textile tightly stretched in a steel structure. However, a tarpaulin purchased at Hornbach is now quite sufficient for the purpose.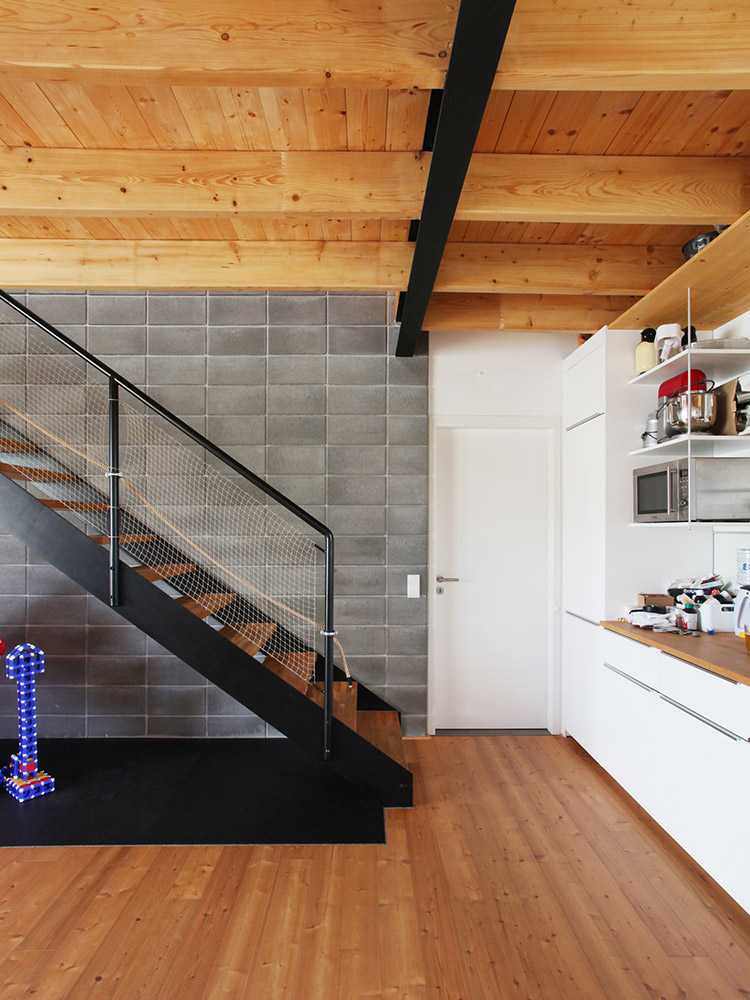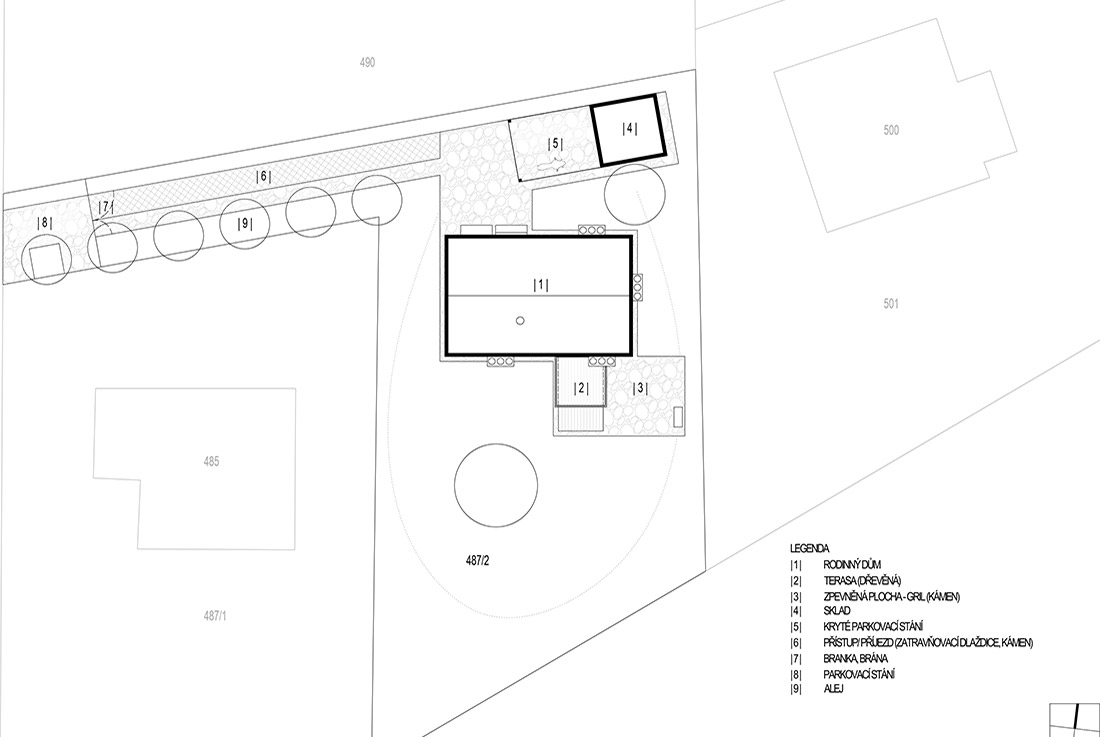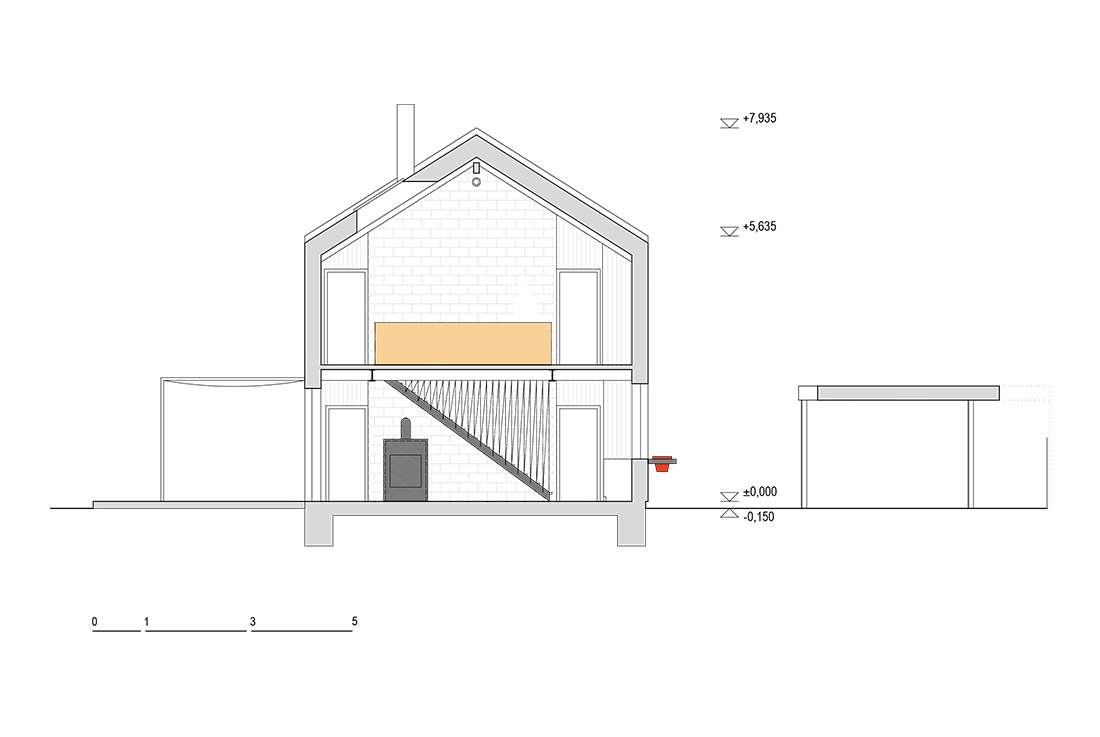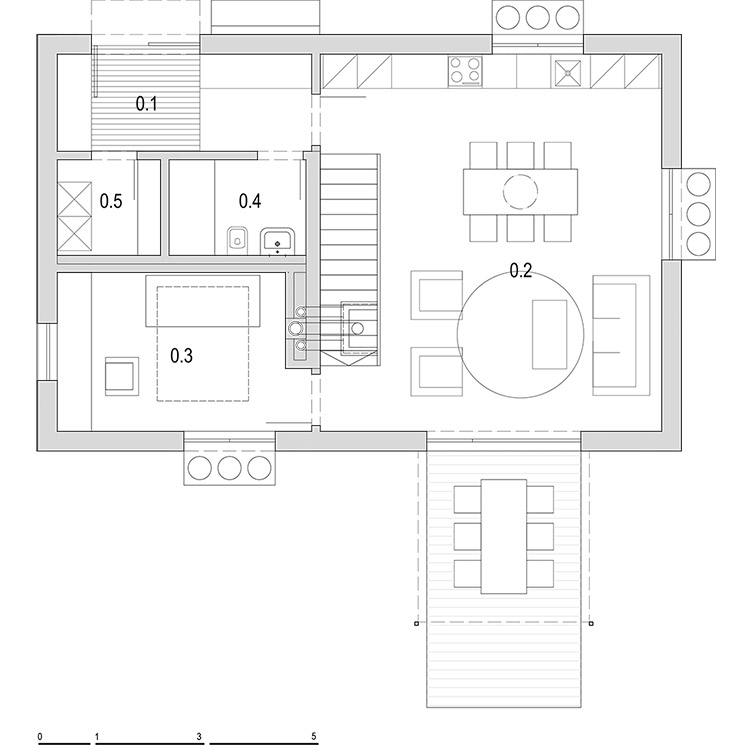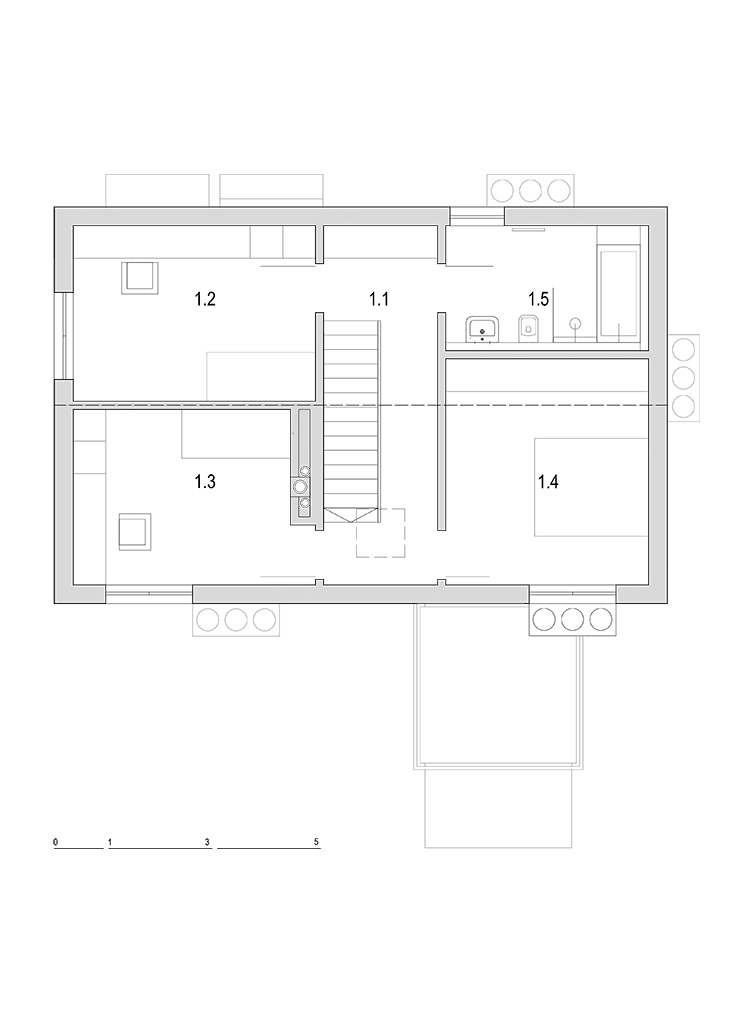 About the author:
Mimosa architekti: We design houses outside of banality, but always for yourself and for a specific location.
We can dream them up and think them out, down to the last detail.
We are interested in it. We are well aware of responsibility for our common environment, for your expectations and sources invested in the construction and do not feel sorry about efforts exerted to verify our ideas.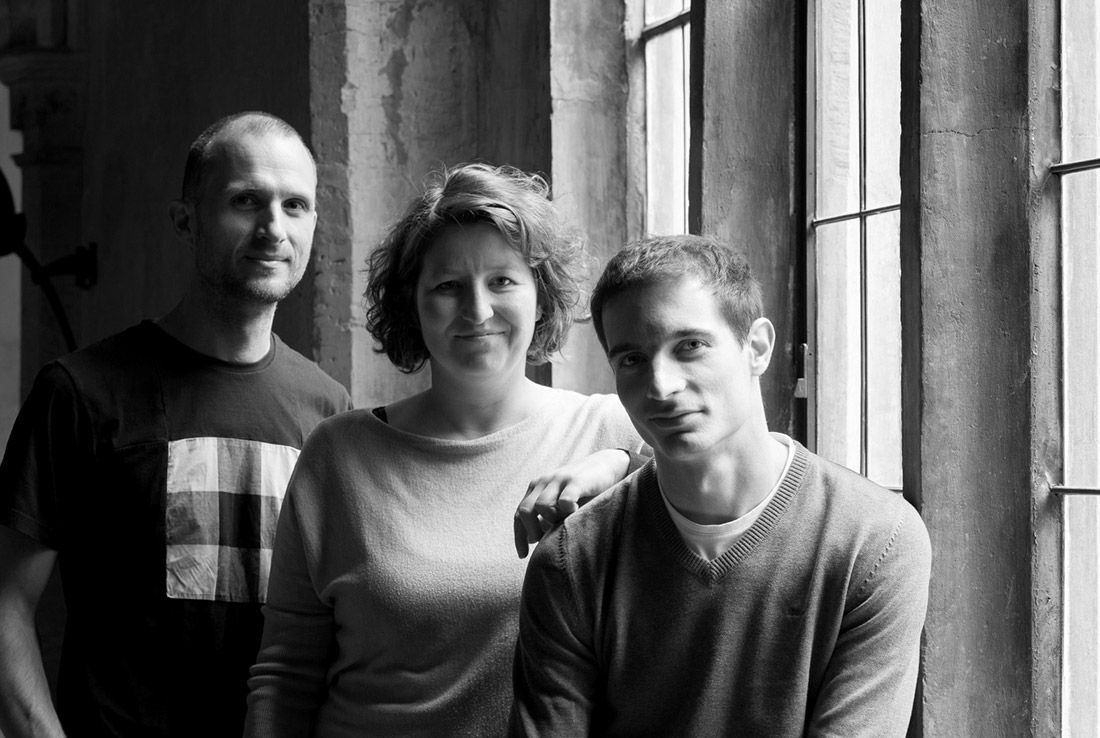 FILE
Authors: Mimosa architekti
Photos: Eva Vopátková
Location: Lety near Dobřichovice, Czech Republic 
Year of completion: 2015
Total area: 130 m2
Text provided by the authors of the project.