In a terrain sink, on a small property with an old silver fir in its center, a L-shaped bungalow-like building is positioned, which stages the view to its garden.
The new volume separates itself from the surrounding commercial buildings and stages the green space of the garden around this old tree. At a later stage, the building can be extended towards south.
The ground floor living areas are preceded by covered terraces on the garden side, and the spatial center is arranged around a fireplace. The kitchen is located to be touched by the morning sun; the position of the living room brings the evening sun into the room. A gallery stretched in between and the sloped roof surfaces slipped over it give spatial tension. The bedrooms are set up in a split-level organization and are preceded by a simple balcony with access to the garden.
The material palette is reduced: a covering of vertical sawn extends as a continuum over the façade and the inclined roof. Elements such as the canopy and the balcony are made of blackened steel. The grey plastered north and south façades are set back in relation to the wood paneling, and perceived as a framing. The interior is dominated by larch and pine wood.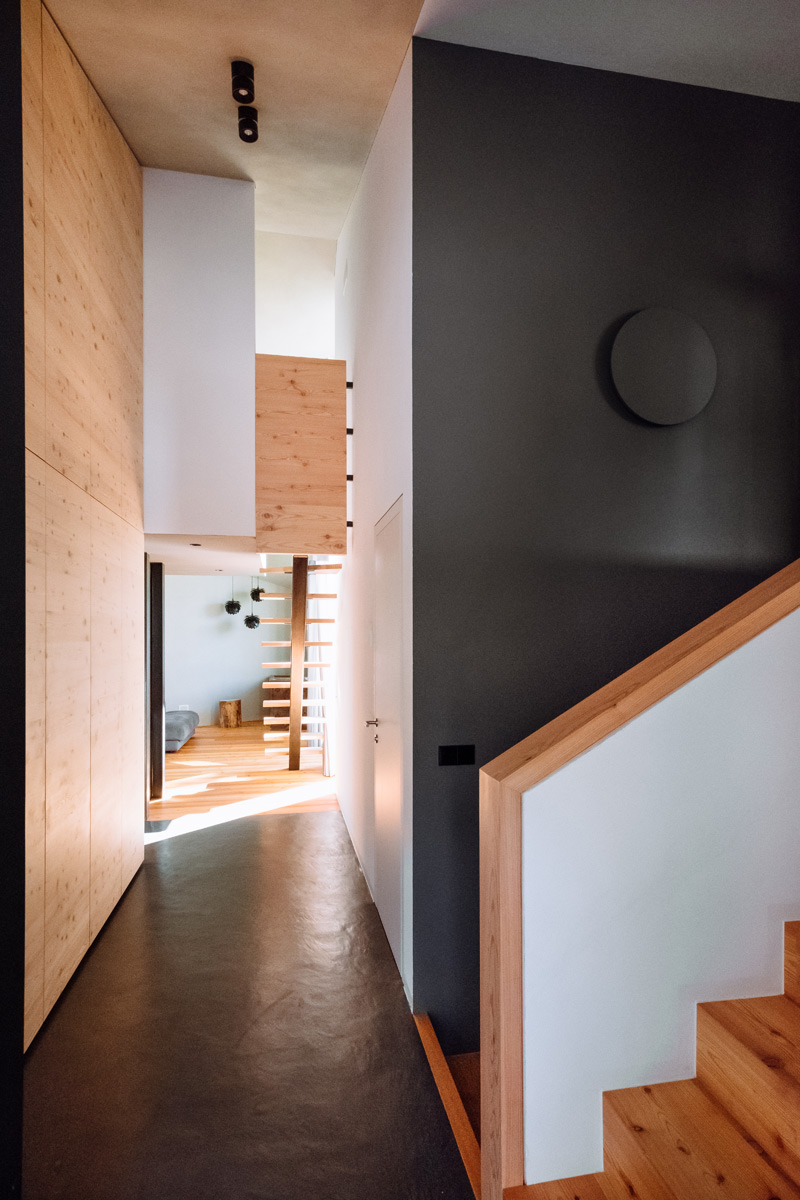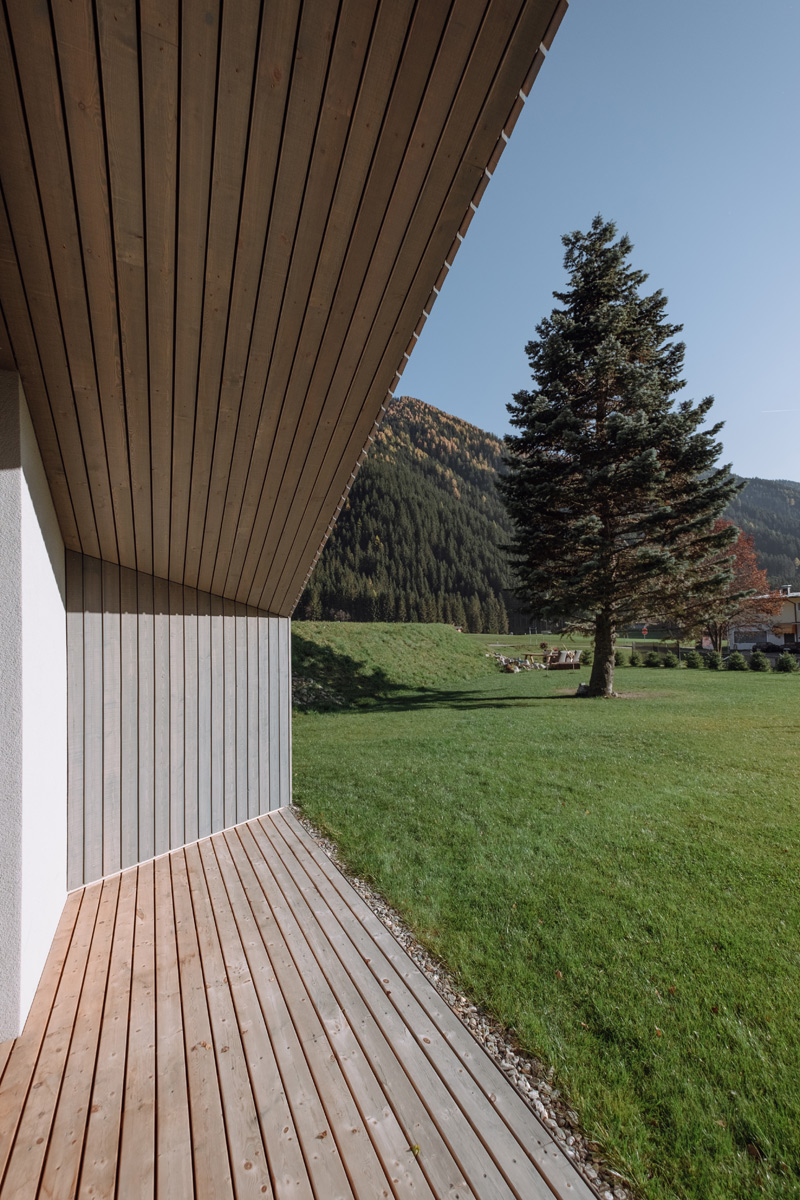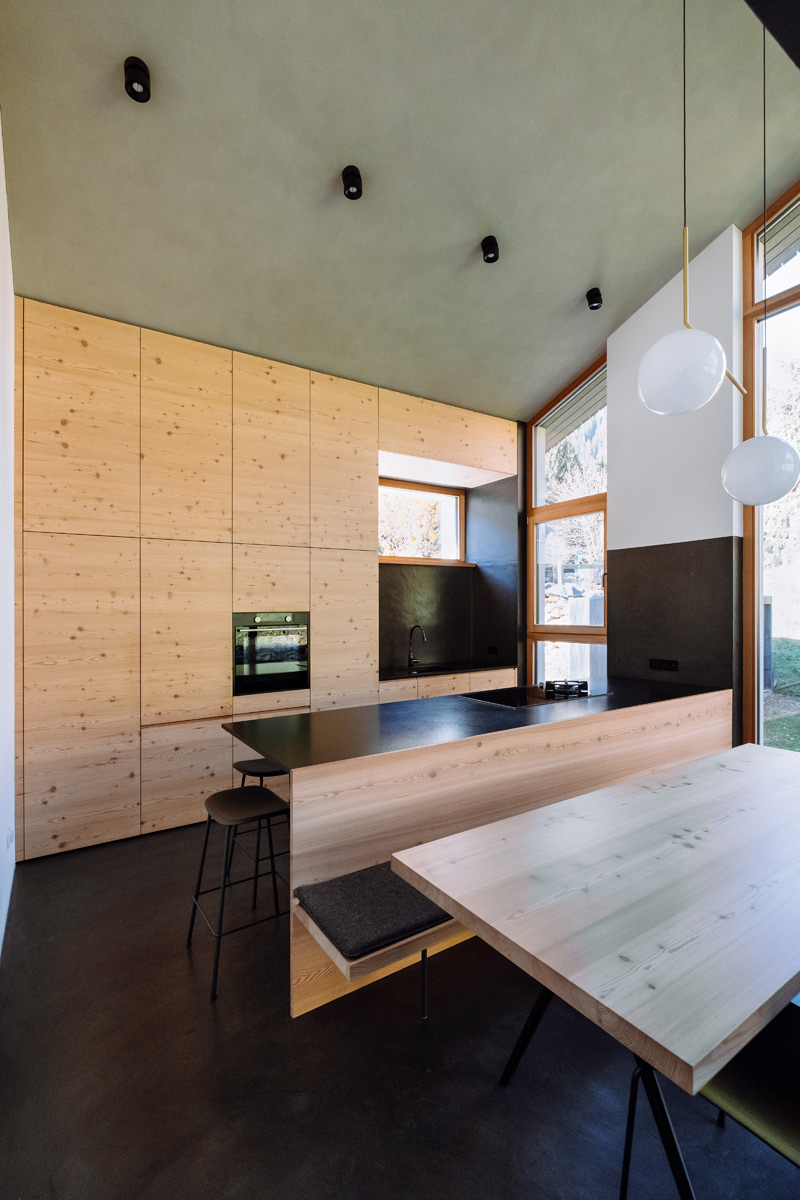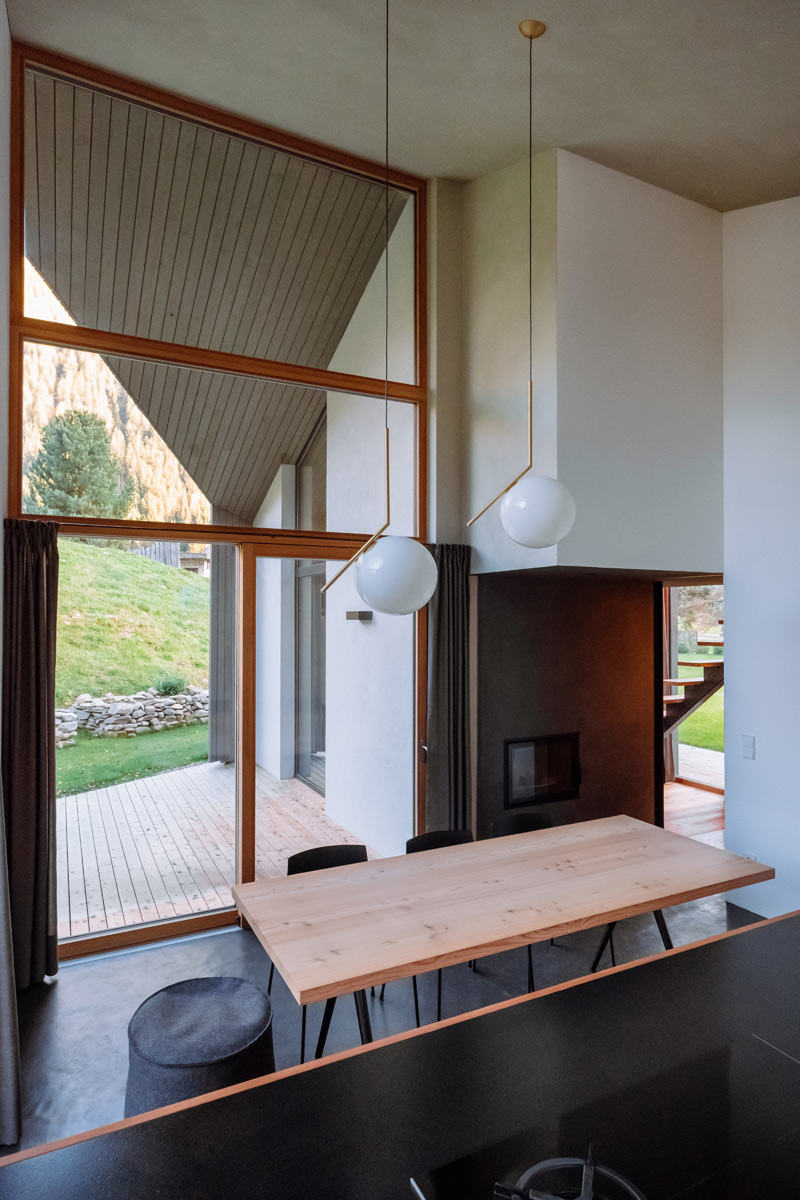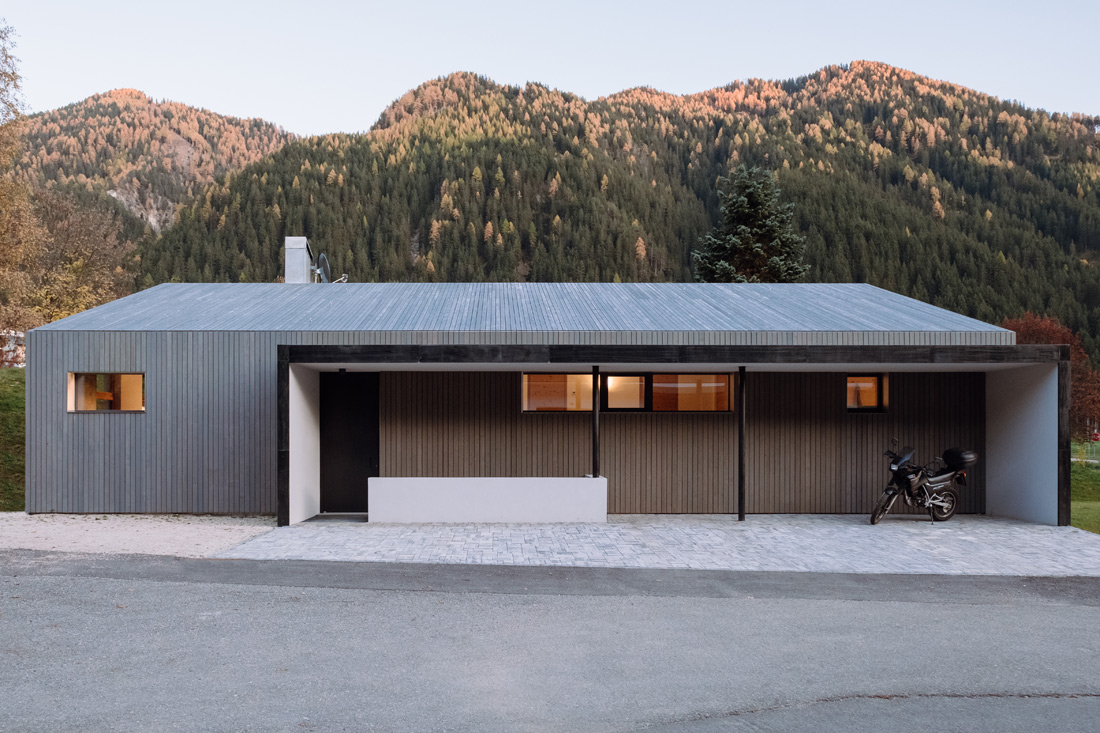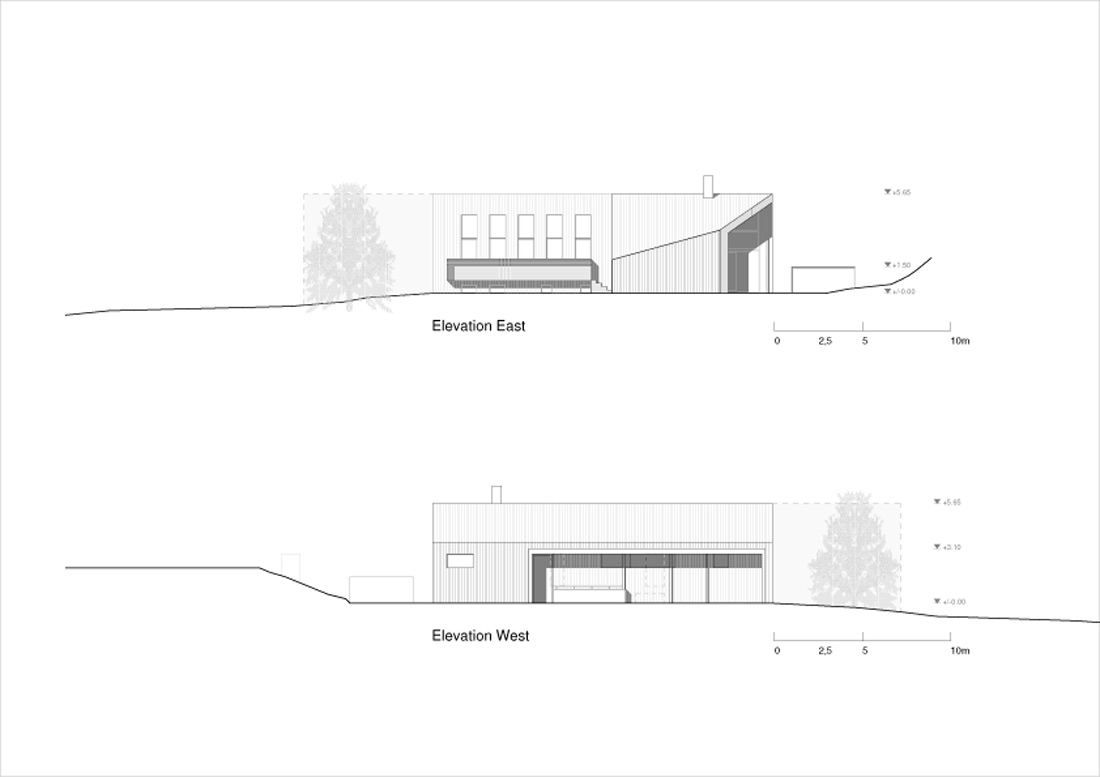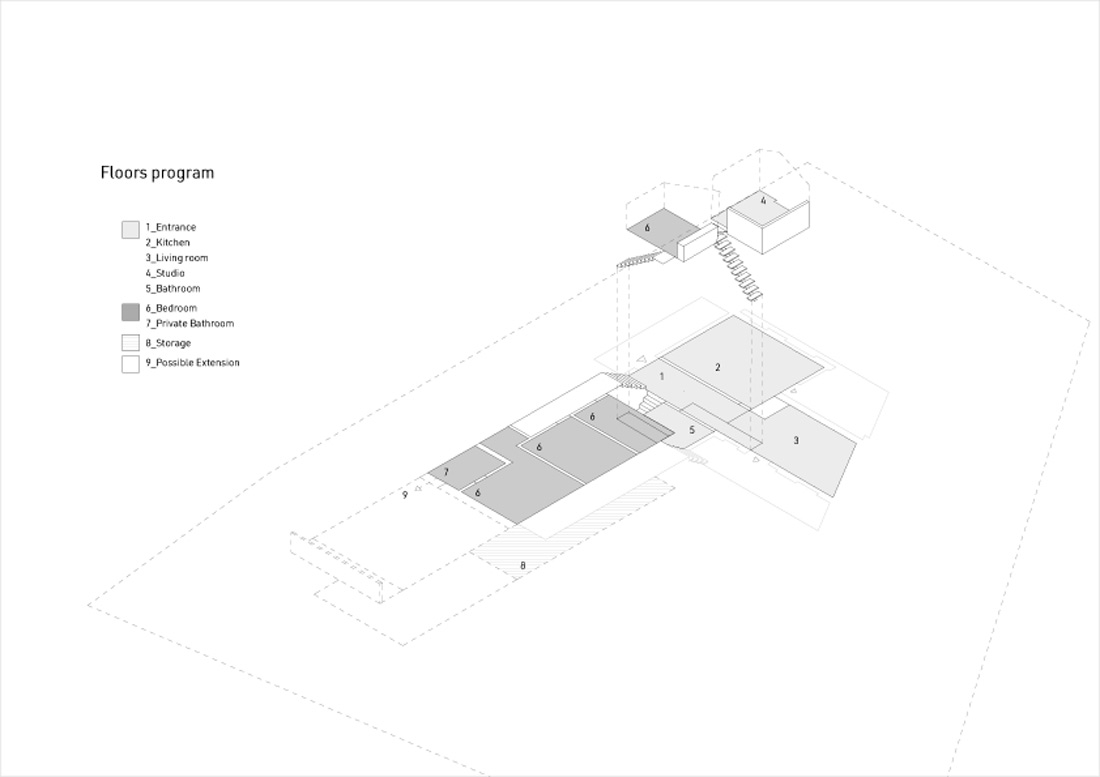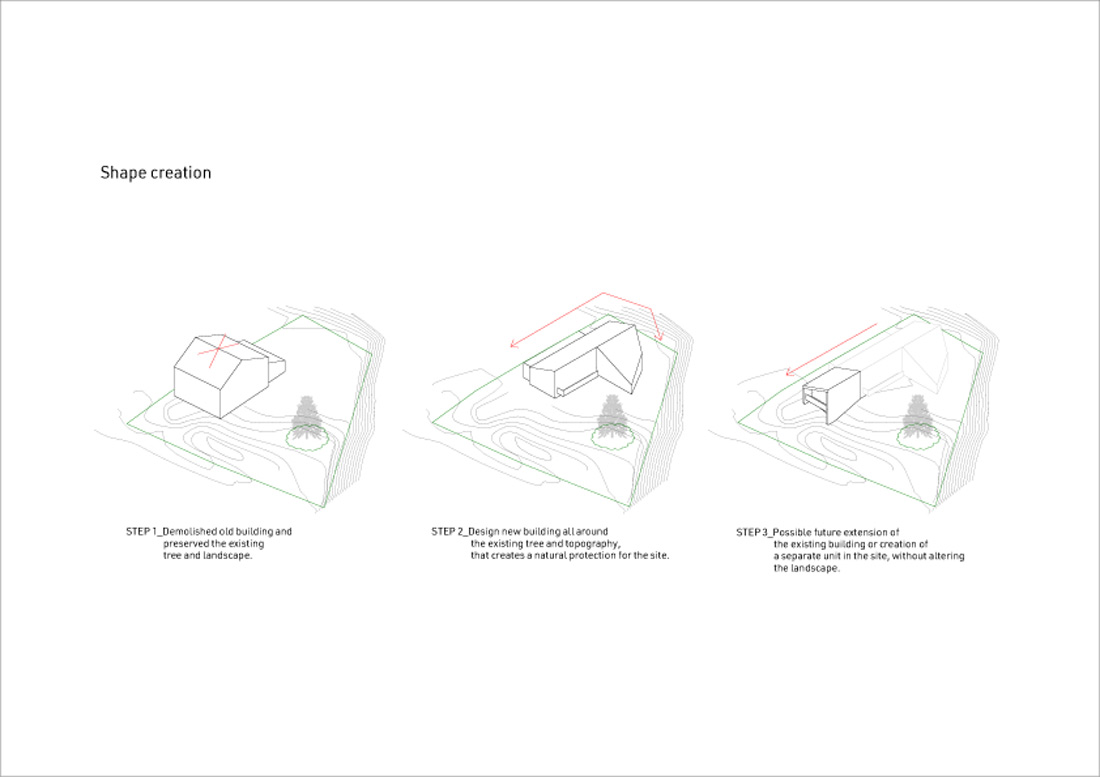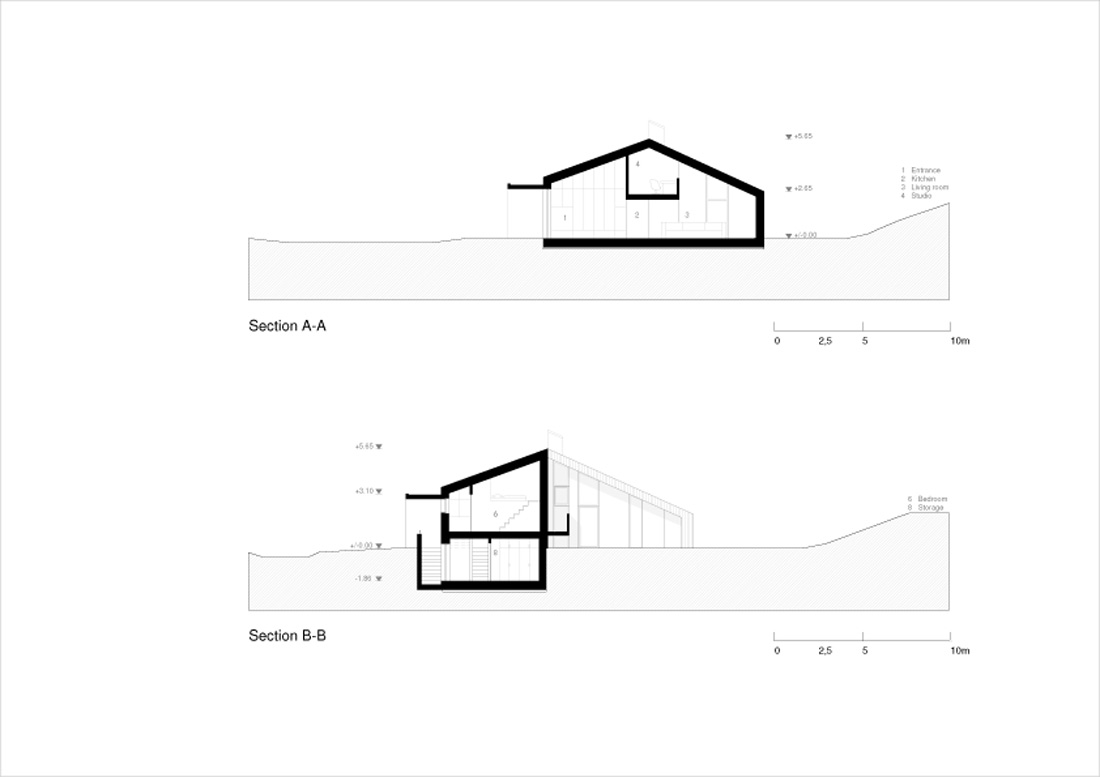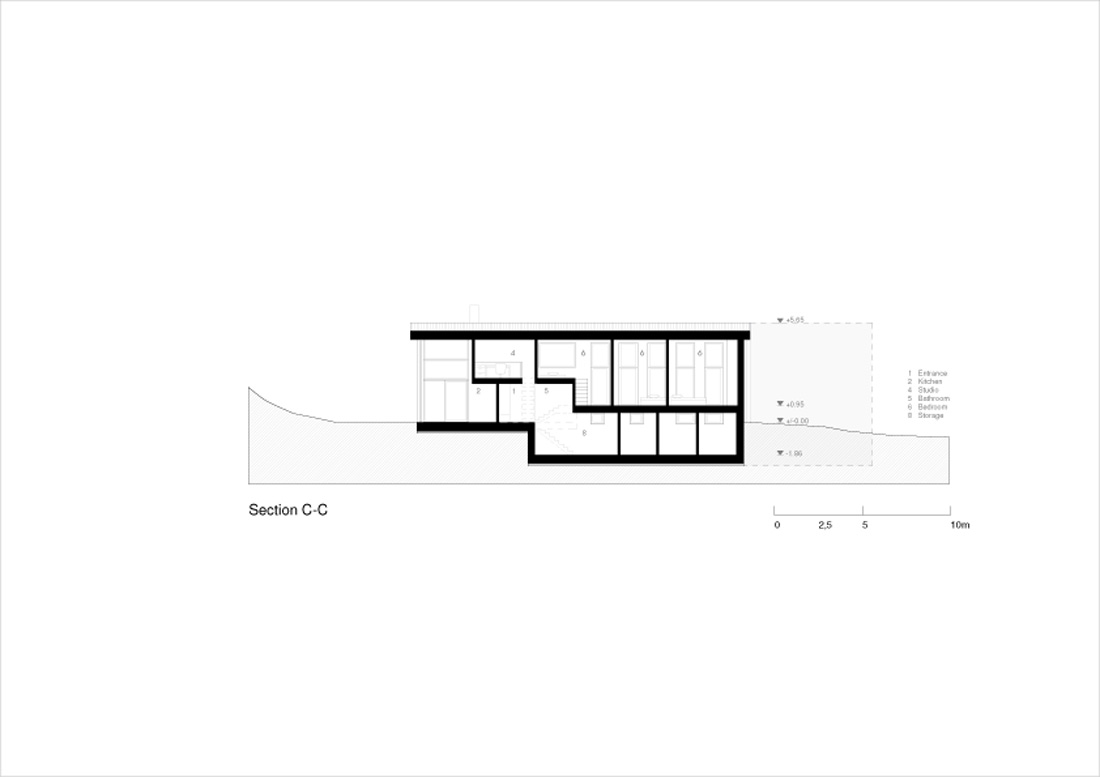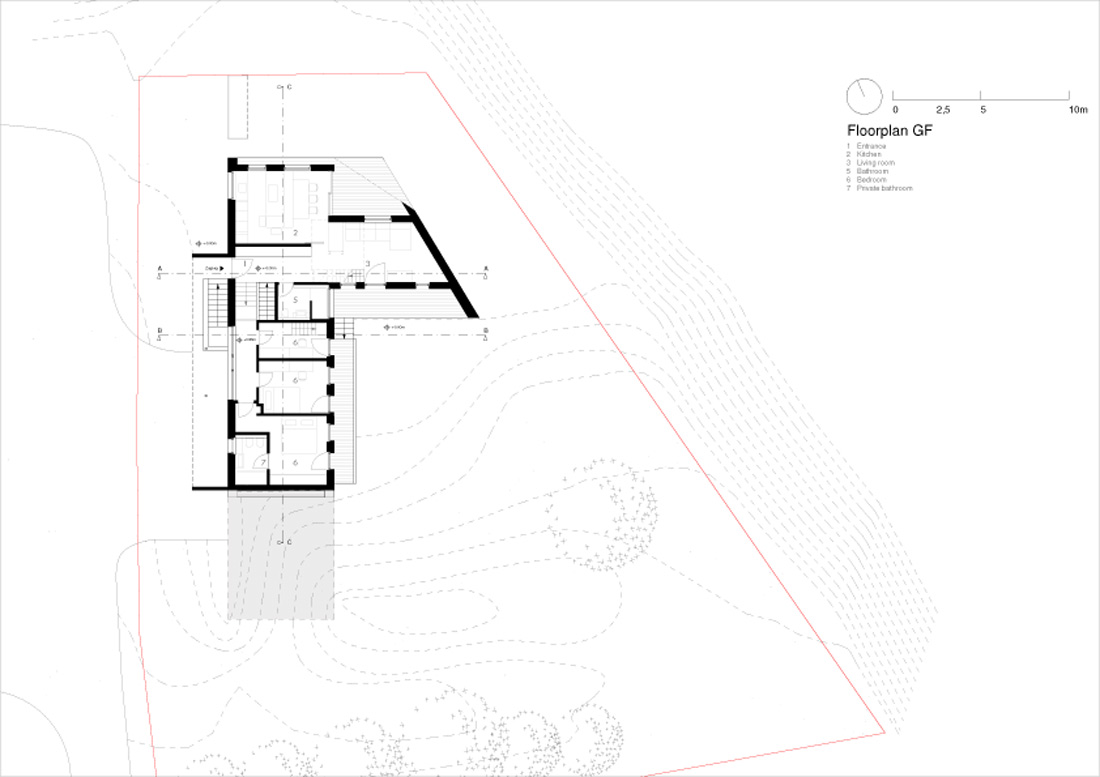 Credits
Architecture
Plasma Studio; Ulla Hell, Eva Castro, Holger Kehne, Project Architect: Peter Pichler, Collaborators: Peter Pichler, Micol Fronza
Client
Private
Year of completion
2018
Location
St. Martin, Gsies, Italy
Photos
Michael Pezzei
Project Partners
Burgerbau KG & Co. des Burger Johann, Hoku GmbH Srl, Elektro Felderer der Felderer A. & Co. KG, Brugger Anton & Co. OHG, Aschbacher Dietmar, Metallbau Weitlaner, Tecno Fenster GmbH Srl, Moling Alberto S.r.l., Debowa KG des Mair Günther & Co., Lahner OHG des Lahner Helmut & Co., Mutschlechner & Rienzner Meisterservice GmbH/S.r.l., Tischlerei Gruber OHG des Gruber Georg & Michael, Flos, Catellani & Smith, Bega, Egoluce, Panzeri, Molto Luce, Bo Luce, Haidacher KG des Jochen Haidacher & Co., Kaldewei, Villeroy Boch, Jung
Related posts
Powered by