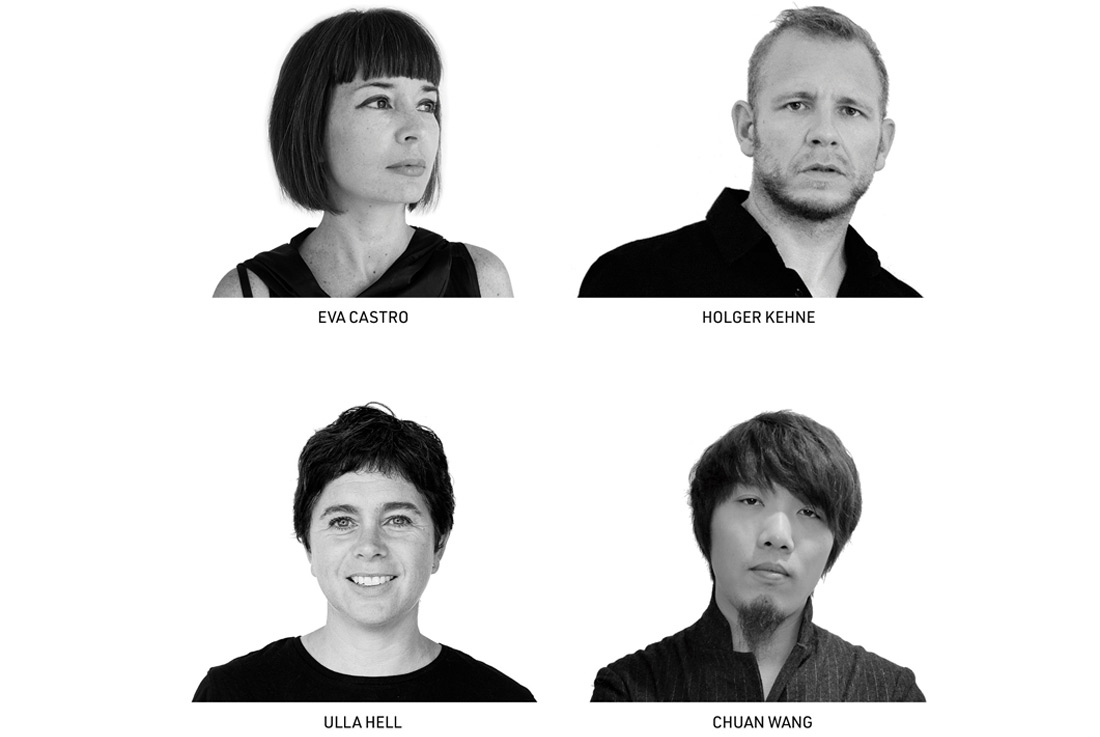 Plasma Studio
Studio
Plasma Studio is an architecture and design practice with worldwide scope and outlook, engaging seamlessly a wide range of scales and types including furniture design, houses, hotels, cultural projects as well as landscape and urban planning.
Plasma develops buildings as part of a larger context and fabric, projecting complex relationships and ambiances shaped by overlapping and blurring of elements and spaces, projecting linkages, elasticity and expressions of subjectivity.
Our goal is to transform limits into the formation of specificity, identity and change, to evoke an active participatory environment.
Since 1999 innovative award-winning architecture studio Plasma Studio has evolved to address the complex potentials and challenges of today:
From diverse studio locations in Europe and Asia, the studio mediates Globalization with local specificities, linking landscape, urban and environmental forces to the scale of material, construction and use.
It is working across a wide range of scales from furniture and installations to urbanism and master planning.
By calibrating the dynamic and fluid nature of flows, events and ephemera on the one hand and the rational, structural and systemic parameters of material, organization and resistance on the other, Plasma is forging unique, evocative and elegant projects.
A critical comprehensive approach addresses the limits of discreetness, conventional topographies, hierarchies and spatial codes; whereby the need for connectivity and complexity give rise to transformative tectonics and new relationships that respond directly to the specificities of the local context.
How can architecture perform as link between the global, regional, urban and environmental systems and forces and the sphere of subjective, individual corporeal experience? To render visible some of the infinite pragmatic and poetic structures and relationships and evoke a
more active participatory environment.
ULLA HELL
Ulla  has  opened  Plasma  studio  Italy  and  has  accompanied  a  wide  range  of  small  and  midscale  projects  that  range  from  single  family  houses  to  Masterplans  and  Hotel  developments  and  re-designs  from  sketch  to  realization.  She has a high knowledge in the Italian hospitality sector. She  leads  the  team  through  planning  application,  tendering  process  and  can  also  be  involved  in  site  supervision,  interior  design  questions  and  cost  control  process.
EVA CASTRO
Eva's  strengths  are  the  conceptual  development  of  a  project  and  her  visionary  design  skills.  Through  her  experience  in  teaching  Landscape  Urbanism  she  can  bring  in  her  knowledge  in  developing  sustainable  strategies  that  seek  for  the  balance  between  landscape  and  buildings.
HOLGER KEHNE
Holger combines an analytical, conceptual approach with the goal of consistent realization. He assists projects at key stages throughout the whole process.  From analysis to building-up a systematic design matrix and finally a comprehensive tectonic strategy, he guarantees the clear development and concise articulation of a project.
CHUAN WANG
Chuan is an architect and landscape architect with a multi-discipline background. His design field covers several scales from urban planning to architecture, landscape as well as industrial design. He has won a series of important design awards both in China and abroad, and is good at solving complex interdisciplinary design topic with parametric techniques.
| Exhibition | Institution | Year |
| --- | --- | --- |
| Negentropic Fields | Research lab formAxioms and INTERMISSION | 2020 |
| A Thousand View of Rivers and Mountains | Roca Gallery in Beijing, China | 2020 |
| ReAction | Südtiroler Künstlerbund | 2019 |
| Contingent Affiliations | Vision Magazine, Beijing, China | 2014 |
| Naturalizing Architecture | ArchiLab, Orle'ans, France | 2013 |
| Critical Territories | Architectural Association, London, UK | 2012 |
| Nodal Landscapes | German Architecture Center, Berlin, Germany | 2010 |
| 3G Chicago | Extension Gallery, Chicago, USA | 2006 |
| Reciprocal Influences | Lungomare Gallerie, Bolzano, Italy | 2005 |
| Transpositional Practice | Architectural Association, London, UK | 2005 |
| Fluxo Rosa | Instituto Cultural de Michoacan, Morelia, Mexico | 2004 |
| Crumple Zone | Factio, London, UK | 2004 |
| Urbanite | Architecture Week, London / Do-group, London, UK | 2001 |
| Book | Publication | Year |
| --- | --- | --- |
| My Bauhaus: 100 Architects on the 100th Anniversary of a Myth | Sandra Hofmeister, Edition Detail | 2019 |
| Apartment Buildings | Cayetano Cardelús, book publishing, S.L., Spain, Editions du Layeur, China | 2019 |
| PLATFORM - Best Italian Exhibition Design Selection | Publicomm Srl , Italy | 2019 |
| HERZBLUT: 150 Positionen zur Architektur in und um Österreich - architektur in progress 1997-2017 | Hannah Bruckmüller, Wojciech Czaja, Erik Czejka, | 2019 |
| Architekturführer Südtirol | Karin Kretschmer, DOM publishers | 2019 |
| Mobilieur d'Architects 1960-2020 | Cité de l'architecture & du patrimoine, Paris, France | 2019 |
| PLATFORM - Best Italian Interior Design Selection | Publicomm Srl, Italy | 2018 |
| Tradizione, Traduzione, Tradimento | Federico Mentil, Letteraventidue, Italy | 2018 |
| architektur südtirol 2017/18 | Südtirol 2017/18 AW Architektur-Verlags GmbH | 2017 |
| architektur südtirol 2016/17 | Südtirol 2016/17 AW Architektur-Verlags GmbH | 2016 |
| Speranza di una Nuova Progettazione | Authored/Edited by C. Blasi, G. Padovano, Published by Aracne Editrice | 2016 |
| This Is Not A House | Authored/Edited by The Editors of Mark and Dan Rubenstein, Published by Rizzoli | 2015 |
| Grounds and Envelops: Reshaping Architecture and the Built Environment | Co-authored by Michael U. Hensel and Jeffrey P. Turko, Published by Routledge | 2015 |
| Architettura postDecostruttivista I | Authored/Edited by Mario Coppola, Published by Deleyva Editore, Italy | 2015 |
| Critical Territories: From Academia to Praxis | Authored/Edited by Eva Castro, Alfredo Ramirez,Eduardo Rico and Douglas Spencer, Published by Actar | 2014 |
| Naturaliser L'Architecture- Archilab 2013 | Editions HYX, Marie-Ange Brayerand and Frederic Migayrou, Orléans | 2013 |
| 'Masterplanning the Adaptive City: Computational Urbanism in the Twenty-first Century' | Tom Verebes, Routledge, London, UK | 2013 |
| Design Innovation for the Built Environment | editor Michael Hensel, contributor Eva Castro, Routledge. | 2012 |
| 'Masterplanning Futures' | Lucy Bullivant, Routledge, London, UK | 2012 |
| 'New Arcadians' | Lucy Bullivant, Merrell Publishers | 2012 |
| 'Architecture China 100' | Fang Zhenning, Reiss-Engelhorn- Museen, , Mannheim | 2012 |
| Plasma Works | Maria Elisabetta Bonafede, Edilstampa, Rome, Italy | 2012 |
| Digital Architecture | Passages Through Hinterlands,London | 2010 |
| Architecture Now! 7 | Philip Jodidio, Taschen, Köln | 2010 |
| ArchManual | AADCU Publication, China | 2010 |
| Monograph.it,Landscape Sensitive Design | LISTlab Barcelona, Spain | 2010 |
| Wohnraum Alpen Abitare le Alpi | Living in the Alps, Birkhäuser, Basel, Schweiz | 2010 |
| Atlas of 21st Century Architecture | Phaidon London, NY | 2009 |
| Architecture Now Houses | Taschen, Köln | 2009 |
| Smart Home Extensions | Links Books, Carles Broto, Barcelona, Spain | 2009 |
| Reacção em Cadeia / Chain Reaction | Transformations in Hotel Architecture, Serralves Museum, Porto, Portugal | 2008 |
| Auslandsbeziehungen | Junge Architekten aus Deutschland Ifa,Adom Publishers, Berlin, Germany | |
| AV (Arquitectura Viva- Spain) Monografias 'Emergentes | Twenty emerging teams selected by Luis Fernandez-Galiano | 2007 |
| On&Off | NitroSaggio, Lo Spazio del Salto , Roma | 2007 |
| 1000x European Architecture | Verlagshaus Braun, Joachim Fischer, Berlin, Germany | 2007 |
| 7a bienal internacional de arquitetura de san paulo | impresa oficial, Brasil | 2007 |
| Mediating Modernism | Architectural Cultures in Britain, Routledge, Andrew Higgott, London, UK | 2006 |
| Space Design | Archiworld, Seoul, Korea | 2006 |
| Young European Architects | daad, Cologne, Germany | 2006 |
| Architecture: Nature | Prestel, Philip Jodidio, Munich, Germany | 2006 |
| New Studio Design | daad, Cologne, Germany | 2006 |
| 10x10_2 | Phaidon Press, New York, London | 2005 |
| New London Interiors | Merrell Publishers, London, UK | 2004 |
| Bagni | Federico Motta Editore, Milan, Italy | 2004 |
| New Architecture - Innovation: from experimentation to realisation | Andreas Papadakis Publisher, London, UK | 2003 |
| Lofts and Appartments | Atrium Publishers, Barcelona, Spain | 2003 |
| poStboks | Madrid, Spain | 2003 |
| ZOO issue 13 | London, UK | 2002 |
| New Architects 2 - a guide ti Britain's best young architectural practices | Architecture Foundation and Merell, London, UK | 2001 |
| Lecture | Event / organiser | Year |
| --- | --- | --- |
| Legno: edifici innovativi e integrati nel paesaggio | Arketipo, Milan, Italy | 2019 |
| Artificial Realities | Lisbon Architecture Triennale, Portugal | 2019 |
| FlowingMorphing--Urbanist Action on Shenzhen's Water Landscape Infrastructure' | Shenzhen,China | 2019 |
| "Mediating", keynote lecture at "Towards a Value City" | Urban Renewal Conference, Xi'an, China | 2019 |
| Expert panel member | Xixian New Town Development Forum, China | 2019 |
| Vermittlung und Affekt | Berufungsvortrag Academy of Arts, Stuttgart, Germany | 2019 |
| Milestone III Presentation | Practice Research Symposium Hong Kong- RMIT Asia | 2019 |
| Plasma Studio: dal globale al particolare, un ponte verso il futuro | incontri donne e architettura, Lecco, Italy | 2019 |
| Continuous Extension_AlmaStrata | BIG SEE in Ljubljana, Slovenia | 2019 |
| Bauen im Bestand | Orgatec, Cologne, Germany | 2018 |
| Regional International Regional | Hochschule Biberach, Germany | 2018 |
| Professoren-Tagung 2018 | Vitra Design Zentrum, Weil am Rhein, Germany | 2018 |
| Mid Candidature Presentation | Practice Research Symposium, RMIT, HCMC, Vietnam | 2018 |
| Keynote speaker 'Women who matter' | Forum & Conference Moscow, Russia | 2018 |
| Keynote speaker International Landscape and Green development | Qinhuangdao, Hebei, China | 2018 |
| Keynote speaker Jiangsu Horticultural Expo Science and Technology Forum | Jiangsu Province, China | 2018 |
| Erfahrung, Ortung, Identität | Deutscher Hoteltag, Duisburg, Germany | 2017 |
| 'Affecting' – Gegenwartsarchitekturreihe | Department for Architecture Theory and Philosophy of Technics, TU Vienna, Austria | 2017 |
| Practice in Europe and Asia | Arch+Des Conference, Istanbul, Turkey | 2017 |
| Sesto Pusteria: dal Grand hotel Tre Cime, al premio Sesto alle nuove esperienze | Convegno di architettura alpina, Associazione Edoardo Gellner, Cortina, Italy | 2017 |
| 'Mediator Holz: Ort-Material-Konstruktion' IMS, International Mountain Summit, Brixen, Italy | | 2017 |
| Holzarchitektur verbindet | Holzbauforum-Frau, Meran, Italy | 2017 |
| Consistency through the scales | Reiseuni, Universität Innsbruck, Austria | 2017 |
| Keynote speaker | Perspective 2017, Venice, Italy | 2017 |
| Keynote speaker | Australian International Architects Conference, Sidney, Australia | 2017 |
| Tektonik in Bezug auf Integration und Freistellung' | Architectureworld Congress, Duisburg, Germany | 2016 |
| 'Transformative Tectonics' | Keynote lecture Design Methods 1.0, The University of Melbourne, Australia | 2016 |
| 'Trans/form Tectonik' | Berufungsvortrag, University Stuttgart, Germany | 2016 |
| 'Anti-Icon | Iconicity Conference, University of St Joseph, Macau | 2016 |
| Il legno: un incontro di tradizione, artigianalità, versatilità e innovazione | Rothoblass, Kurtatsch, Südtirol, Italy | 2016 |
| Alpen Architektur Tourismus | Schulen für Holz und Gestaltung, Garmisch- Partenkirchen, Germany_x000B_ | 2016 |
| European Architecture Dialogue 2016: Making of: Architecture – Art – Space - Choreography | Department of Architecture and Urban Design, Reiseuni_lab , Tallin, Estonia | 2016 |
| Architettura futura_Donne che costruiscono | Festival delle professioni, Trento, Italy | 2016 |
| 58th Annual NASA Convention | Gujarat, India | 2016 |
| The Ground of Radical Natures | Beijing Forum | 2016 |
| International Workshop | SUTD, Singapore | 2016 |
| Keynote speaker | 2016 Beijing Forum on Ecological Security and Ecological Urbanism Beijing, China | 2016 |
| 'Site and Context' AD 'Customized Cities' | Hongkong-Shenzhen Biennale for Architecture and Urbanism, Shenzhen,China | 2015 |
| Transformative Tectonics | Perspective USA, New York, USA | 2015 |
| Architecture and Landscape Urbanism | Design Conference Harbin University, China | 2015 |
| Architetur Alpen Tourismus | Podium discussion, AEDES Galerie, Berlin | 2015 |
| The Ground of Radical Natures | London, UK | 2015 |
| International Lectures Series | Milano, Italy | 2015 |
| Nachhaltigkeit und Identität' | Symposium for Sustainability in the Built Environment, Technische Universität Braunschweig, Germany | 2014 |
| Transformative Tectonics' | Node Conference for Progressive Architecture La Salle University, Mexico-City, Mexico | 2014 |
| Performance+Ausdruck- zeitgenössische Fassadenstrategien in China und Südtiro | Architectureworld Congress Münster, Germany | 2014 |
| Plasma Studio's Hotelprojekte | Intergastra Trade Fair Stuttgart - Fokus Hotel der Zukunft, Stuttgart, Germany | 2014 |
| Baukultourismus | aip – impuls lecture
Zumtobel Lichtforum Dornbirn, Austria | 2014 |
| Plasma Studio is glocal | aip – "Junge Architektur Wien 2014", Vienna, Austria | 2014 |
| Symposium for Sustainability in the Built EnvironmentBraunschweig, Germany | | 2014 |
| Lens, Get Closer | Lisbon Architecture Triennale, Lisbon, Portugal | 2013 |
| Transformative Tectonics' | Lecture and podium discussion at Anti-Tectonics Beijing: tracing a new expression of urbanism Beijing Architecture Biennial, PR China | 2013 |
| Meta-Hutongs: urban emergence between utopia and dystopia | Presentation and round-table with international architects and experts, Beijing, PR China | 2013 |
| Critical Mass | University of Tokyo, Tokyo, Japan | 2013 |
| Experiment und Tradition: Neues Wohnen in Südtirol | Heinze architekTOUR, Neues Museum, Nürnberg, Germany | 2013 |
| Environment Design Award Forum | PR China | |
| New Computational Paradigms in Architecture' | Podium discussion, publication launch, Tsinghua University, Beijing, PR China | 2012 |
| China 'Part-to-Part and Part-to-Whole – From Design to Fabrication' | Architects@Work, Shanghai, PR China | 2012 |
| Podium discussion: Changing Vistas: Creative Duration | The Garden City, Chengdu Biennale for Art and Architecture, Chengdu, PR China | 2012 |
| Form and Performance | Green Building and Energy - saving Technology Forum Beijing, PR China | 2012 |
| System and Deviant | University of Saint Joseph, Macau | 2012 |
| A New Reality | PRD lecture series Huizhou University, GAFA Guangzhou, Guangzhou University, PR China | 2011 |
| Design Techniques | Tsinghua Architecture Summer School Beijing, PR China | 2011 |
| 'Hotel of the Future', Podium discussion | ContractWorld Hannover, Germany | 2011 |
| High- Rise shuffle, Keynote lecture | Alvar Aalto Symposium, Jyväskylä, Finnland | 2011 |
| Nach(t)baustelle, Lecture and podium discussion on building in the Alps | BAU München, Germany | 2011 |
| Two Kinds of Formfinding | Institute for Computational Design, University Stuttgart, Germany | 2011 |
| Global action – local reaction! | Alpitecture/ Wohnraum in den Alpen, Merano, Italy | 2011 |
| 2 Lectures on building processes | University of Innsbruck, Austria | 2011 |
| Joint Lecture with groundLab | Freie Universität Bozen, Italy | 2011 |
| Elastic Realities | Sci-Arch, Los Angeles, USA | 2010 |
| Plasma - recent works' | Veritas University, Costa Rica | 2009 |
| Force Fields- parametric design techniques' | AA Visiting School keynote lecture, Universidad Pontificio de Chile, Santiago, Chile | 2009 |
| Keynote speech | International workshop for architectural design and construction education University of Genoa, Italy | 2009 |
| Urbanism in China-podium discussion | AREA talk, Beijing, PR China | 2009 |
| Inaugural lecture | Xi'an University of Technology, PR China | 2009 |
| Inaugural lecture for a solo exhibition opening | Galeria Come se, Roma, Italy | 2009 |
| Lecture on Plasma Studio works | University of Innsbruck, Austria | 2009 |
| Keynote lecture | Beijing Hospitality forum | 2009 |
| The launch of Parametricism' | 11th Venice Architecture Biennale Venice | 2008 |
| Deform>Transform, Multiply>Intensify | Ordem dos Arquitectos Lisbon, Portugal | 2008 |
| Object- Field: expansion, conduction, condensation through parametric design | Corus Architectural Academics Conference, Birmingham, UK | 2008 |
| Utilitas, Firmitas, Venustas | Detmold School of Architecture, Germany | 2008 |
| Four Drivers | Universidad de LaSalle Leon Guanajuato, Mexico | 2007 |
| Four Drivers | Universidad Autonoma de Nueva Leon, Monterrey, Mexico | 2007 |
| Four Drivers | Instrumentos Arquitectonicos symposium Merida, Venezuela | 2007 |
| Werkvortrag | Kunstverein Bielefeld, Germany | 2007 |
| Formationen- neue Raumkonzepte | International SFT Congress, Münster, Germany | 2006 |
| Können Räume fließen? | FreiHausMS, Münster, Germany | 2006 |
| Formations- Plasma Studio' | Architectural Association, London, UK | 2005 |
| Plaste und Elaste | Universität Cottbus, Germany | 2005 |
| Engaging Topographies | Peking University, School of Architecture and Urbanism | 2005 |
| Beyond the Drawing | Conference University of Nottingham, UK | 2005 |
| The Medium is 'the Mittel' | Technical University Berlin, Germany | 2004 |
| 'Ideas and processes' | School of Architecture,University of Sheffield, UK | 2004 |
| Tectonics, Flows, Ephemera | School of Architecture, Cardiff University, UK | 2003 |
| Formations | School of Architecture, University of Westminster, UK | 2003 |
| Engaging topographies | London Week, University of Innsbruck, Austria | 2002 |
| Condensing threads | The Nordic Baltic Triennial Symposium Tallinn, Estonia | 2002 |
| Engaging topographies | School of Architecture, University of East London, UK | 2002 |
| Design Process | Radical practice conference Atheneum Helsinki, Finland | 2002 |
| Architects speak easy lecture series | Arup Engineers, London, UK | 2001 |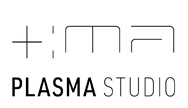 Awards