The flat at Žižkov is located in a house from the 1930's. The client approached the architects with a wish to adjust the flat to fulfil the needs of a married couple.
The concept of a design was a vision of a connected space full of light. In the entrance hall, there are doors leading to a small dressing room, toilet and a separate bedroom – or alternatively a study; but most importantly, to a core of the new disposition – an open kitchen with a dining table. It's defined by a kitchen desk on one side and a large bookshelf on the other. The bookshelf separates (but also connects) the main living area and an adjacent relax zone and a tiny bedroom. The bathroom consists of two separate rooms. The first is generously lit through a large window, the other serves as a spacious shower.
The concept vision is further reflected on the fittings and surfaces – the built-in furniture is made of bleached birch plywood desks with a subtle rim detail; the materials include pastel blue and green tiling, light grey cast floors or a bright orange upholstery. This setting is complemented by distinctive solitaire furniture pieces, decorations and plants. The flat at Žižkov is spacious, airy and simple.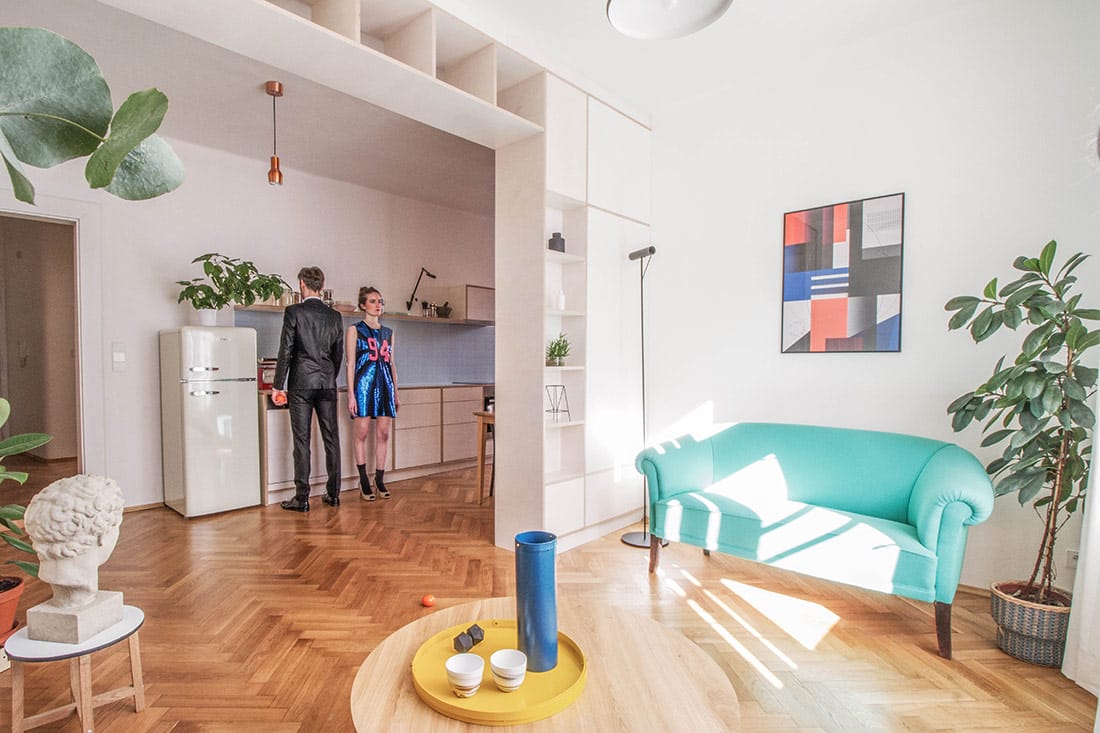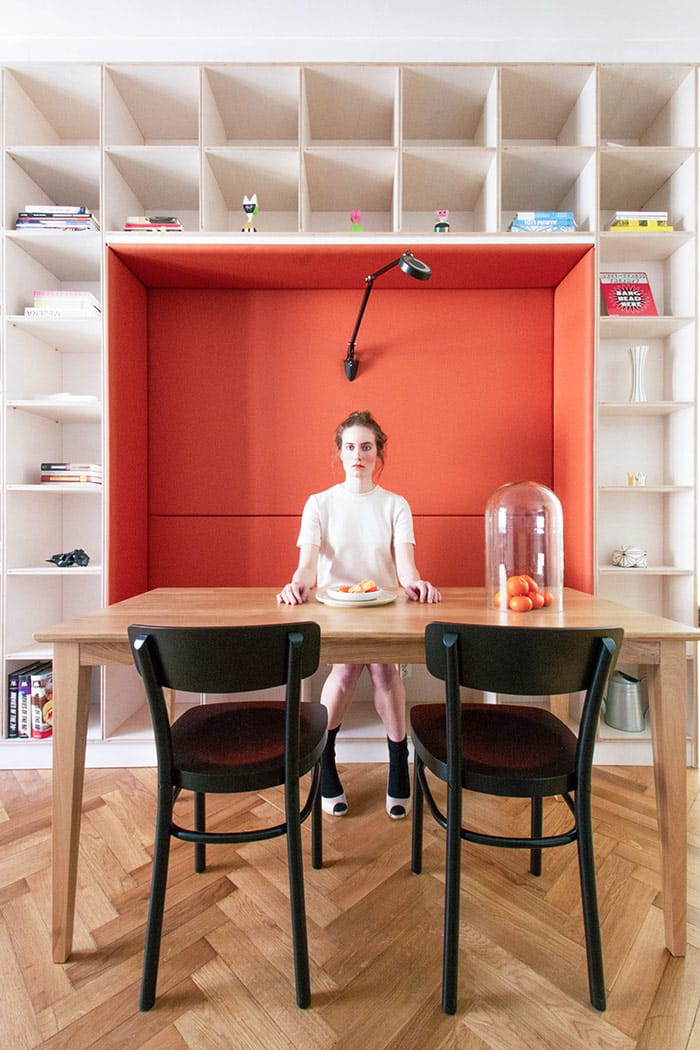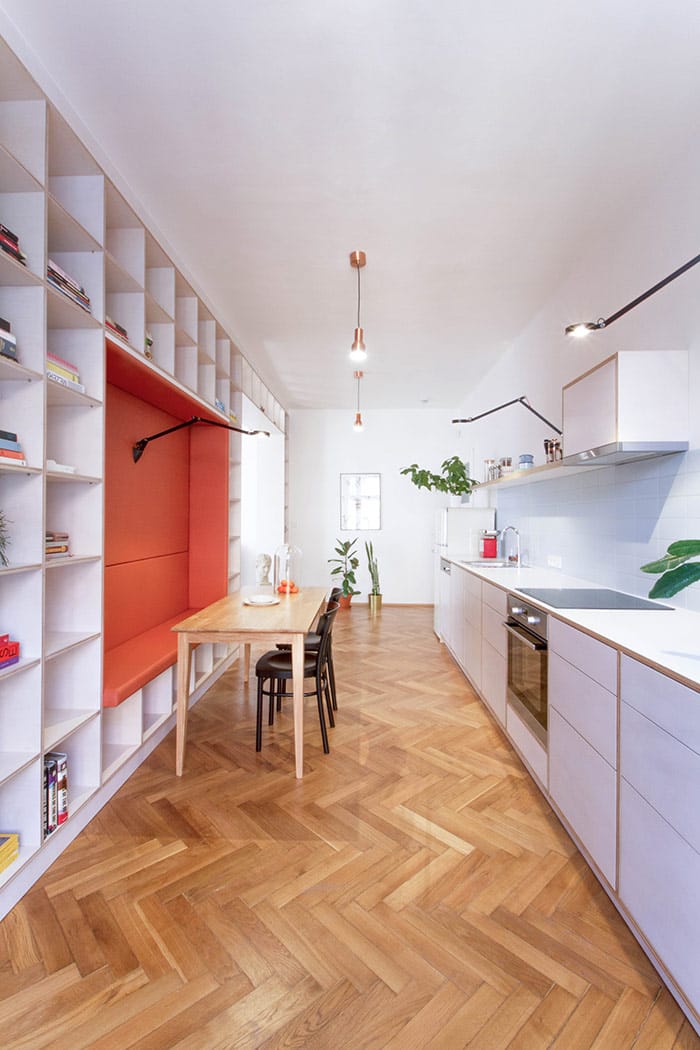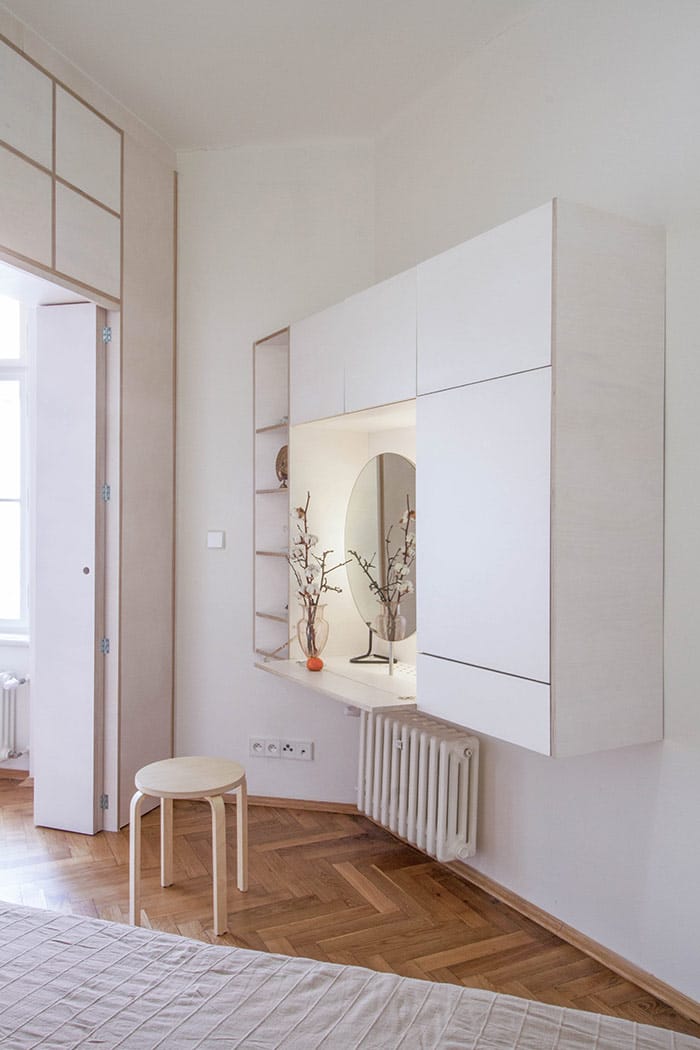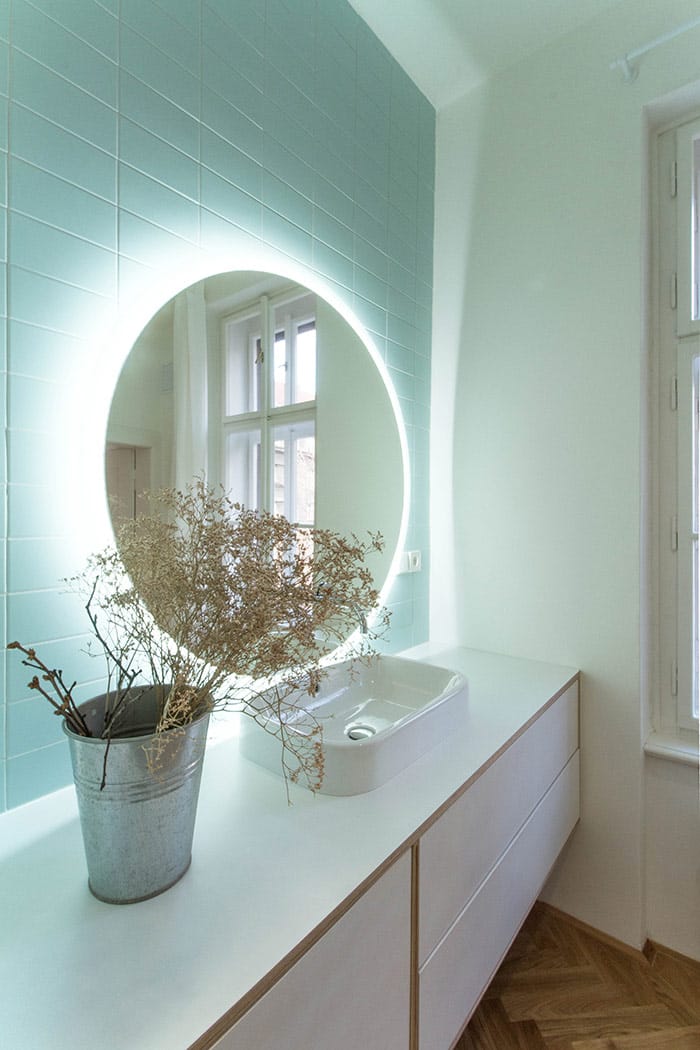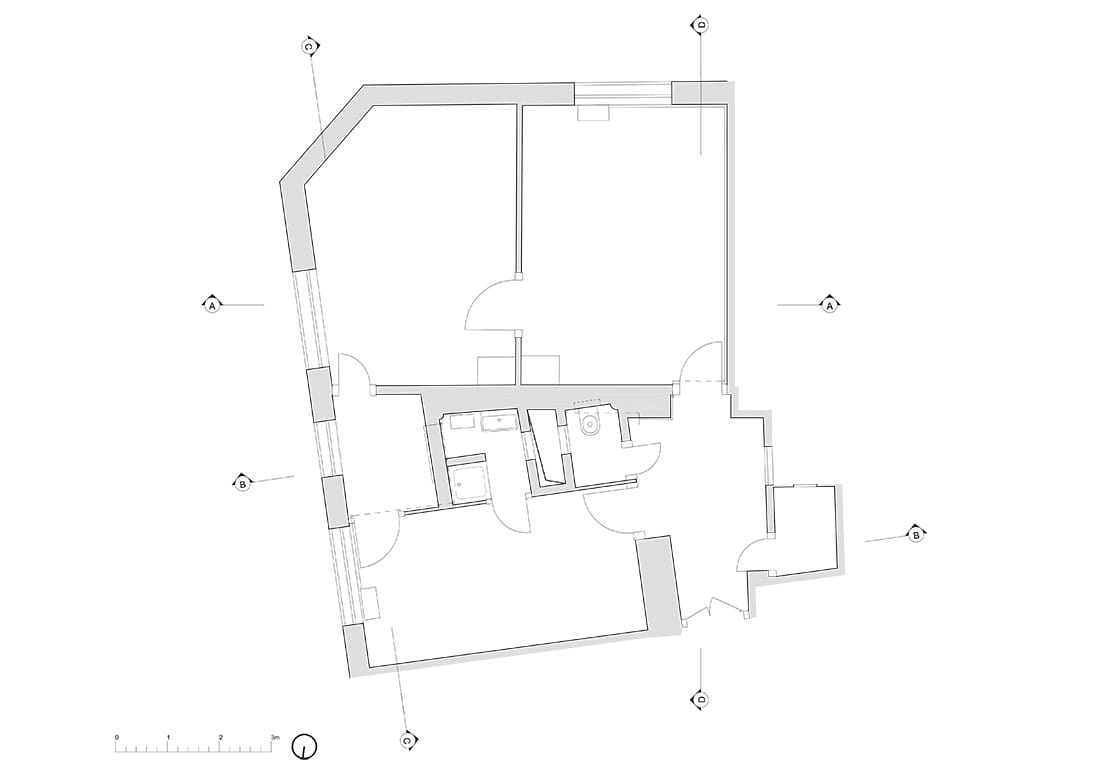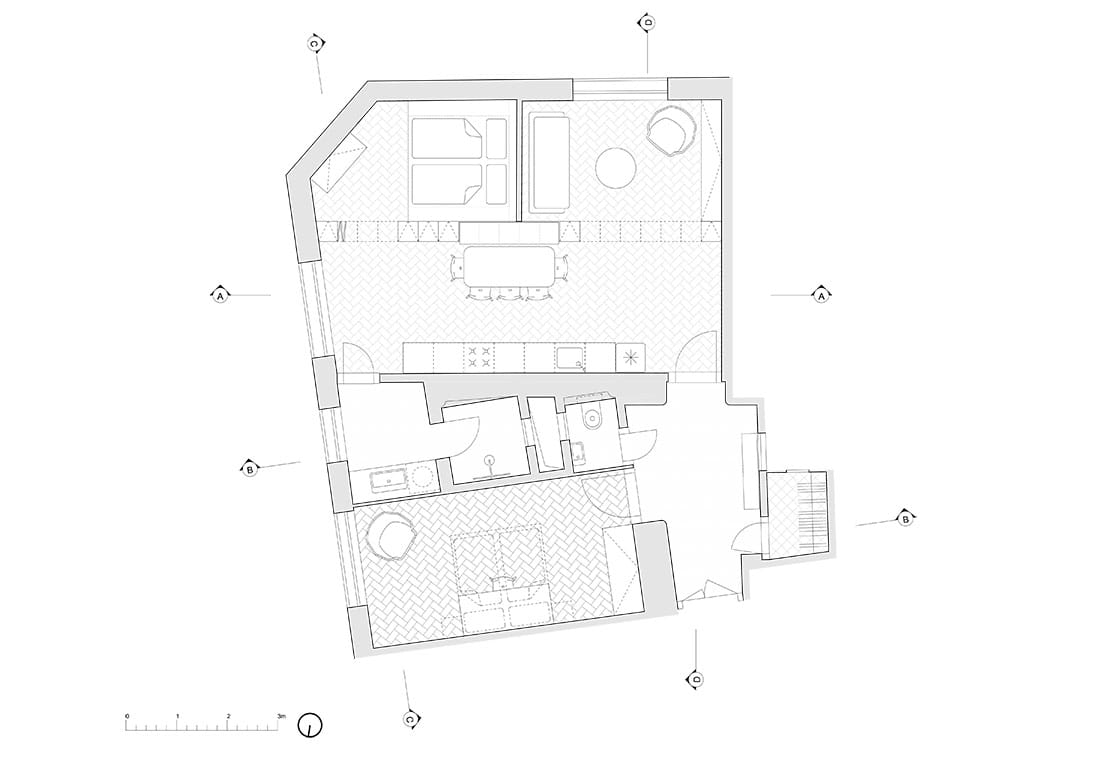 Credits
Project Partners
OK Atelier s.r.o., MALANG s.r.o.
Related posts
Powered by