To create a southern France dining environment in Prague with an unmistakable flair. That was the assignment given by courageous investors. The stage for chefs is carved from oak wood, while guests are seated in chairs covered in luxury fabrics surrounded by blooming walls. Don\'t expect minimalism. Either in the kitchen or throughout the interior. Escape into a spectacular space, where the chef\'s art and designer's imagination will amaze you even before you take your coat off.
Southern French cuisine means barbecue. Therefore, smoke became a main design theme. As a result, everything seems to float amid currents of air and irregular shapes. The organically shaped shell of the grill, tailor made on a CNC machine, was one of the biggest challenges. The lounge was also reborn, going from a place where nobody wanted to sit to the most sought after spot in the restaurant. The designer created an intimate atmosphere with flowers on the walls, burgundy seats and private tables for two.
The symbol of La Gare is the french cock. When you enter, a giant steel bird will fly out above the grill among aluminium smoke spirals to welcome guests. The smoke theme carries on through the rippled shape of the wooden bar and the animals airily drawn on the wallpaper. The space is divided into 3 parts – an intimate lounge, a main open area with communal tables and the grill seating area, for those curious about the chef\'s secrets.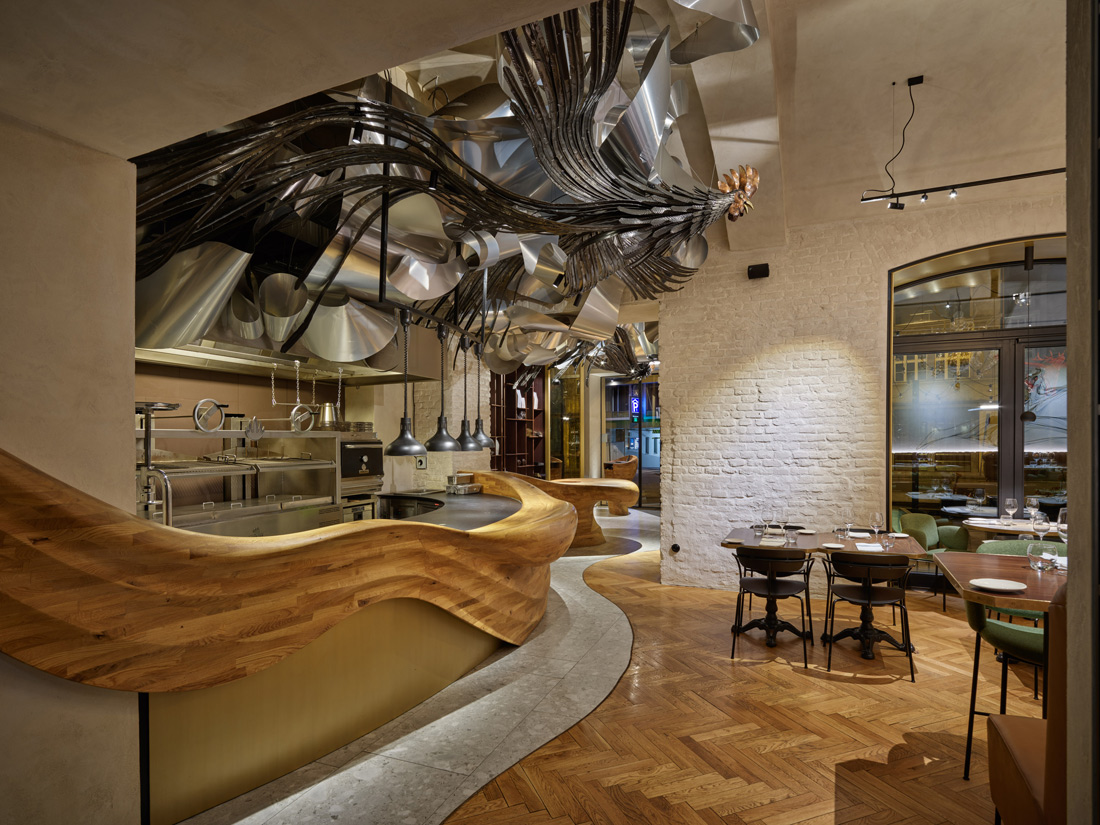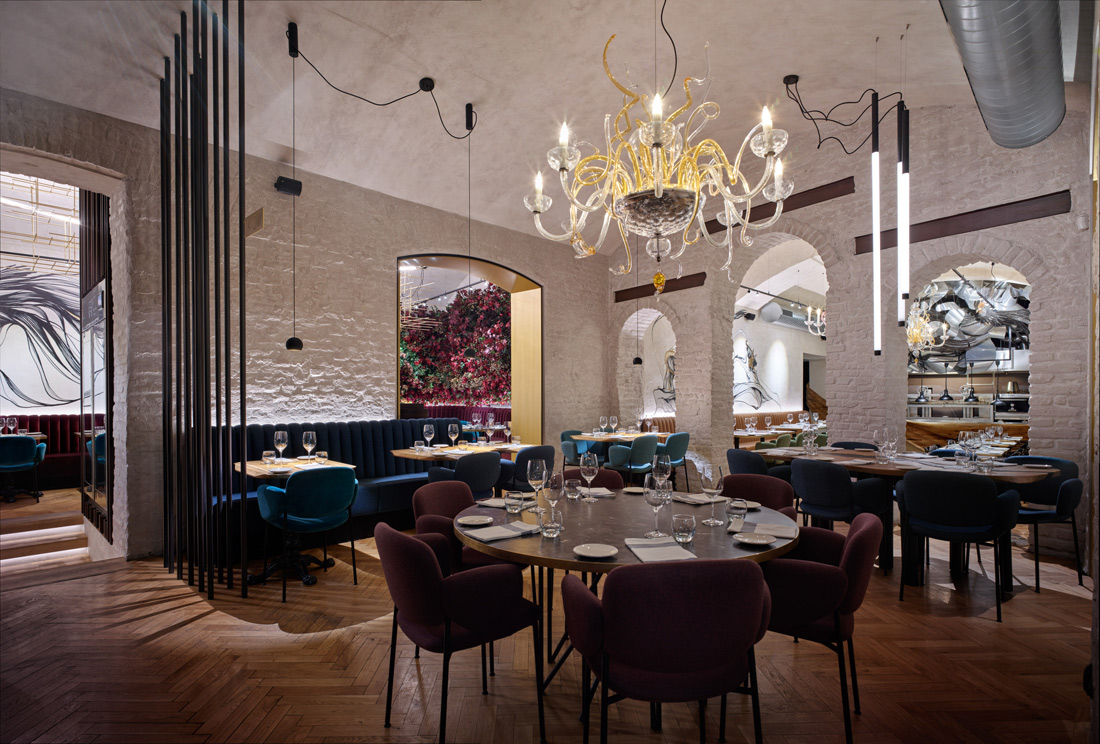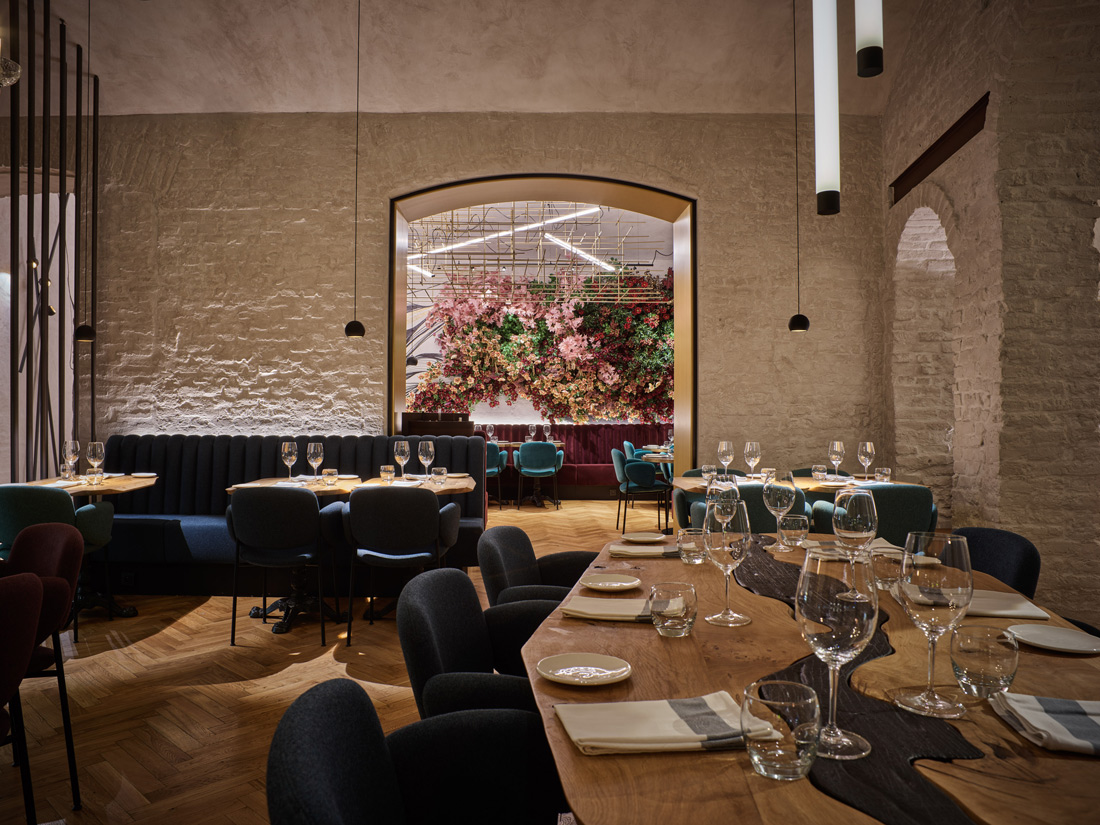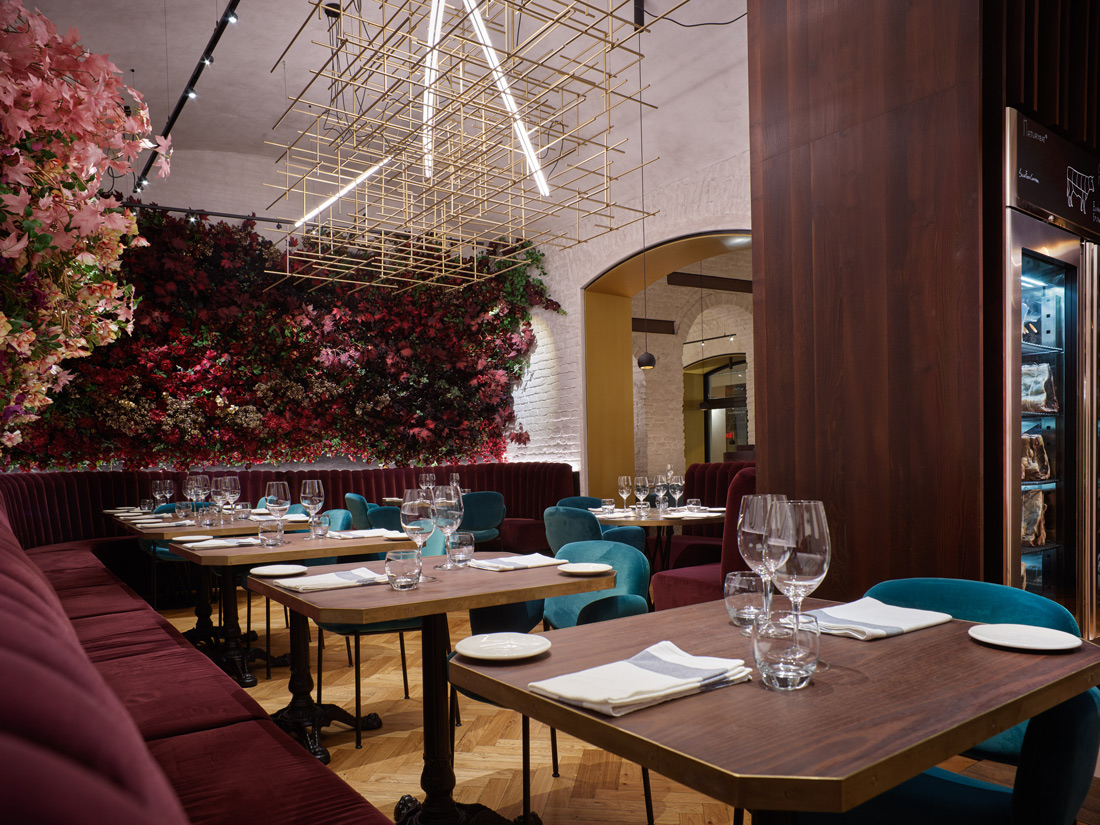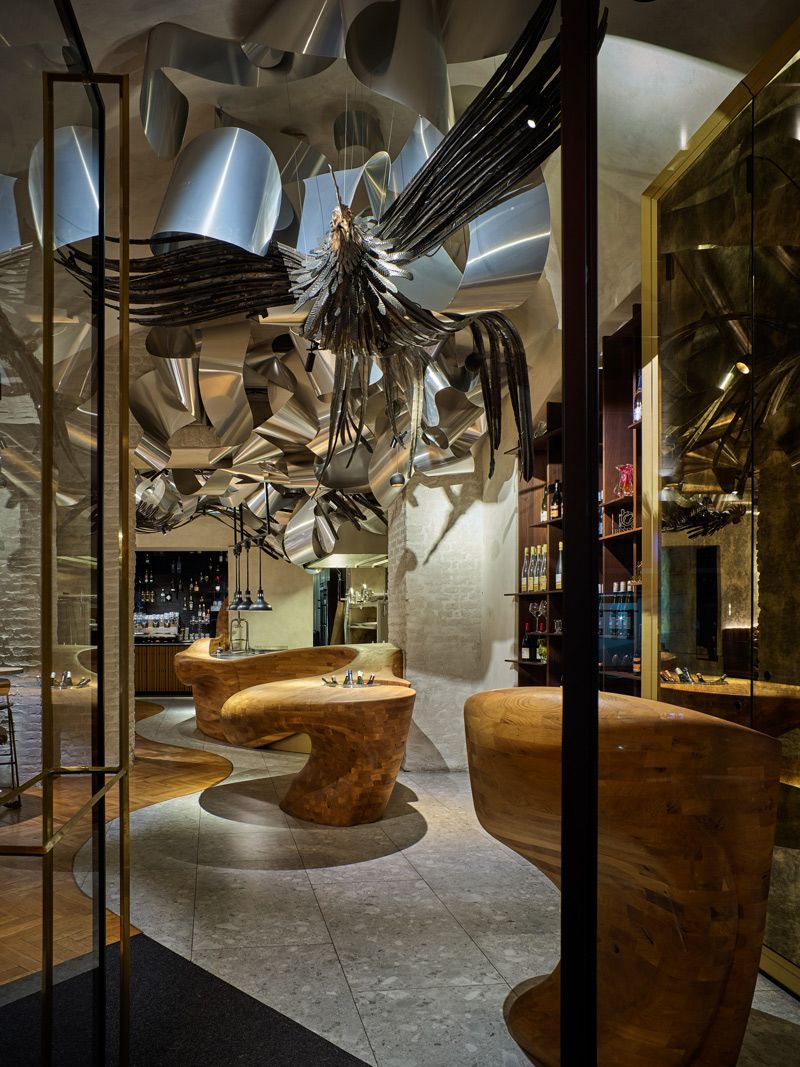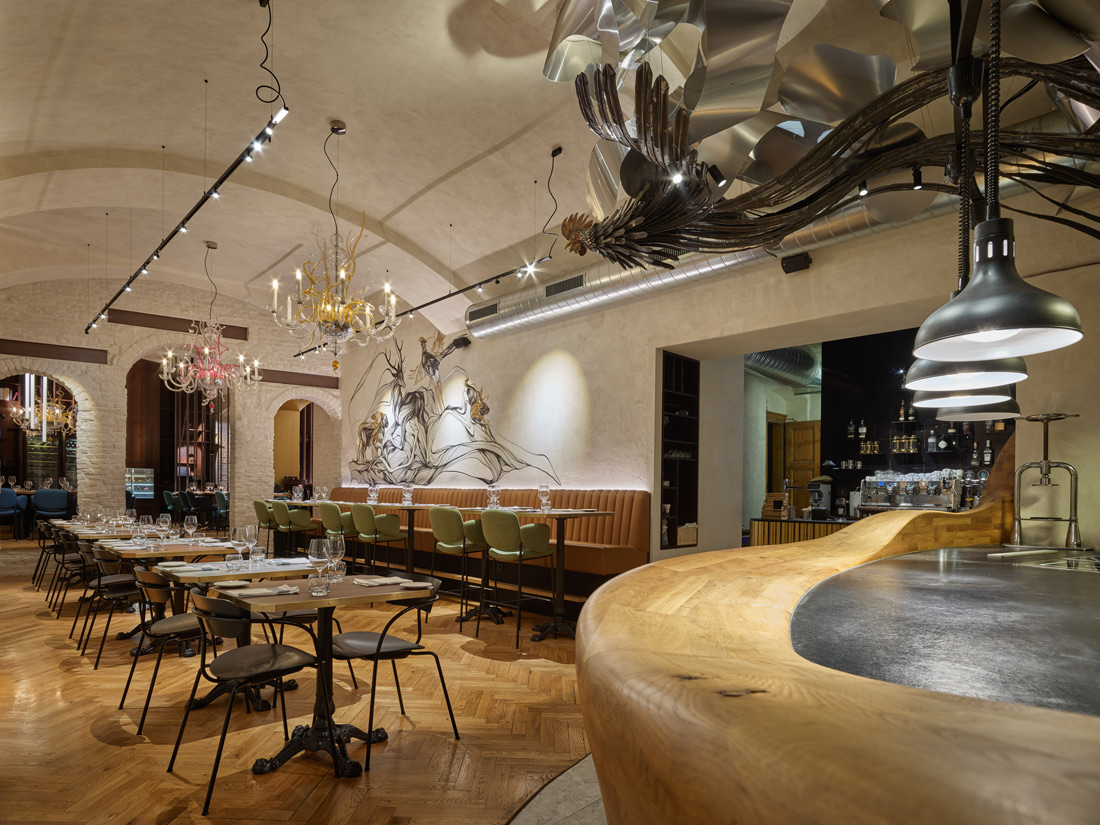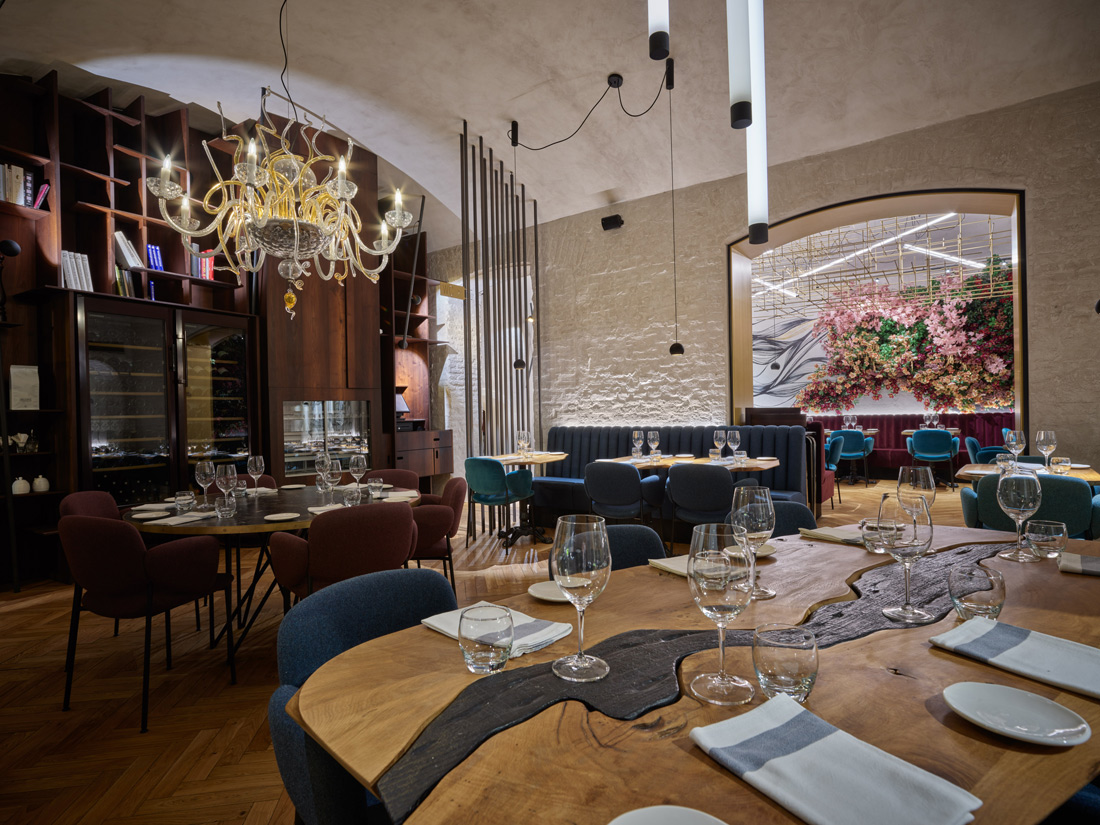 Credits
Autors
Komplits; Pavel Kříž
Year of completion
2019
Location
Prague, Czech Republic
Total area
305 m2
Photos
KIVA
Project Partners
Moravska Modelárna, Jiří Dudek, BULB, Arrmet
Related posts
Powered by