The production, storage and commercial facility Eltas is a continuation of the existing business zone in NE part of Šentjernej, on an area of approx. 6000 m2. With its design, the facility builds a distinct streetside silhouette on the northern edge and the main handling area in the south of the area.
The structure is divided into two main buildings; the south part is strictly functional and designed as a single-storey production facility for manufacturing electronic components, with a specific layout of the interiors. The northern longitudinal structure is designed as a two-storey structure, accentuating the dynamics of the street and builds on representative expressiveness. Here the business activity of the company takes place, with offices and common areas for socialising of the staff.
The significance of the community is strongly expressed and translated into the design, which introduces passability, connectivity, and warmth of spaces. The exterior of the main building, with its facade configuration, echoes the company's dynamics and strictness, while its interior, with its well-deliberated selection of shapes, materials, and colours, brings to the fore collaboration and congruence. The structure is fully prefabricated, following sustainable concepts and allowing for natural lighting and ventilation of work premises, to maximise employees' comfort.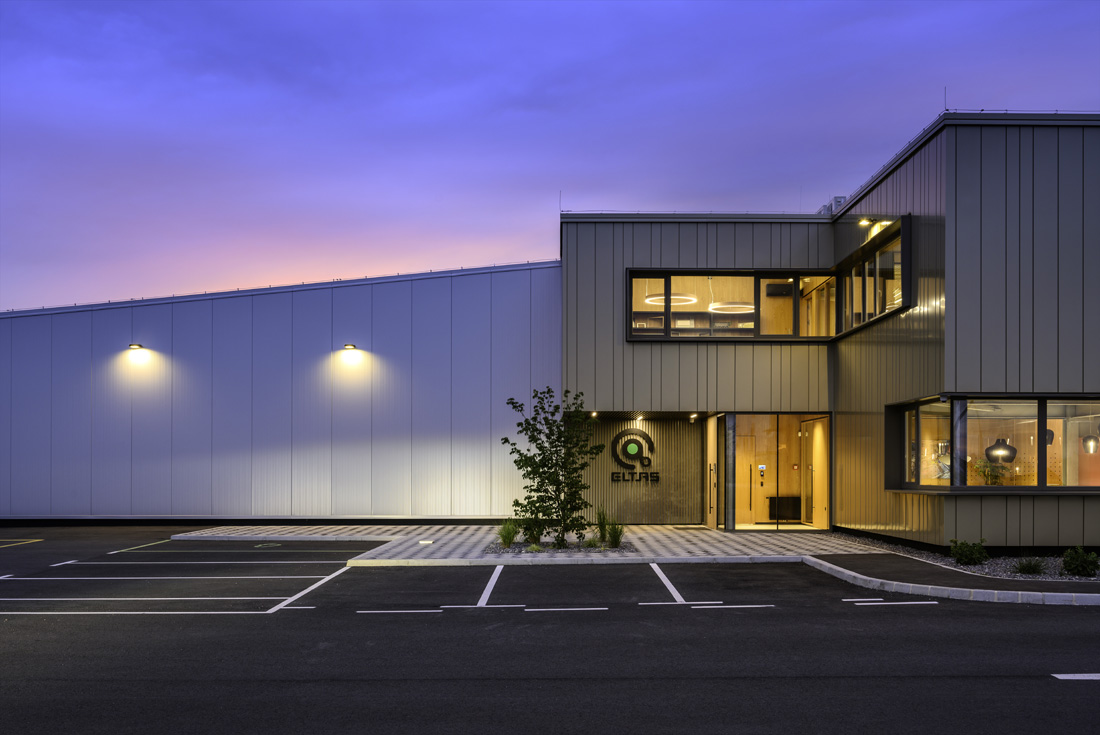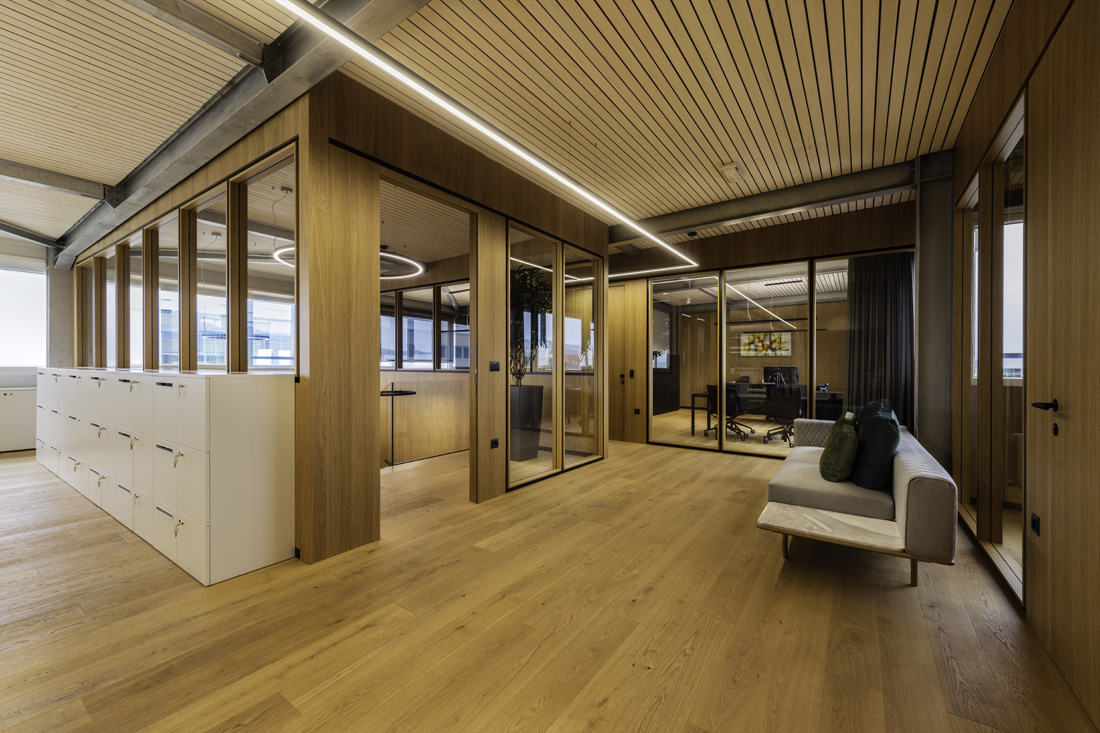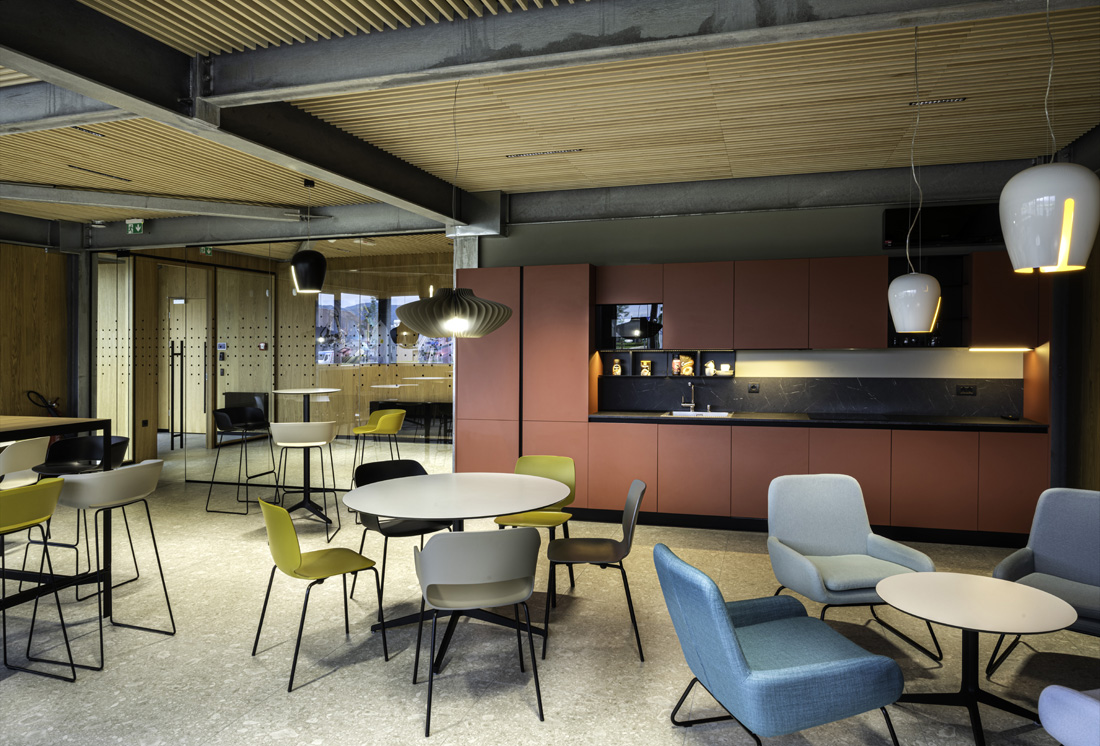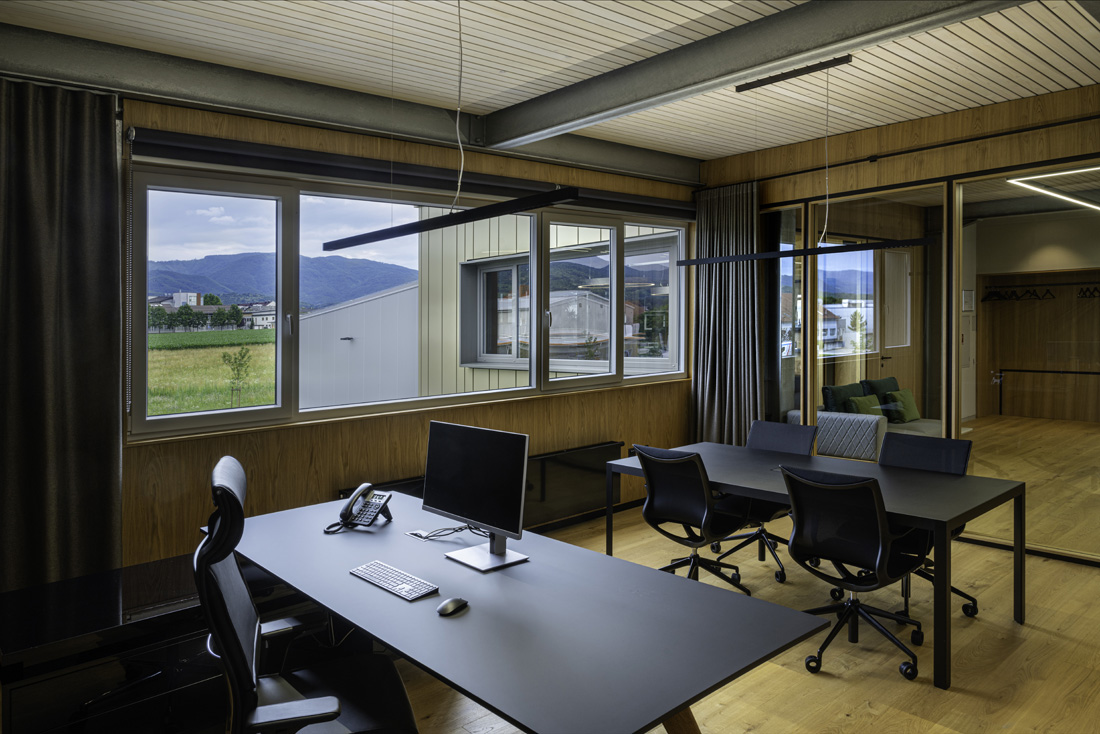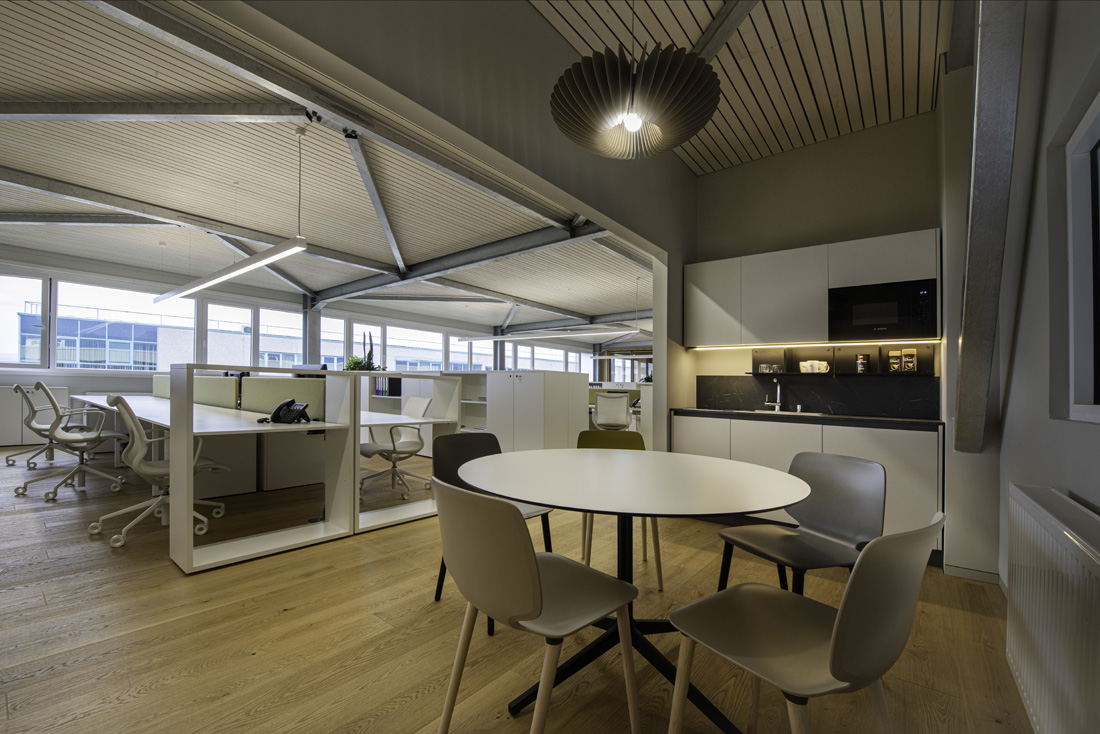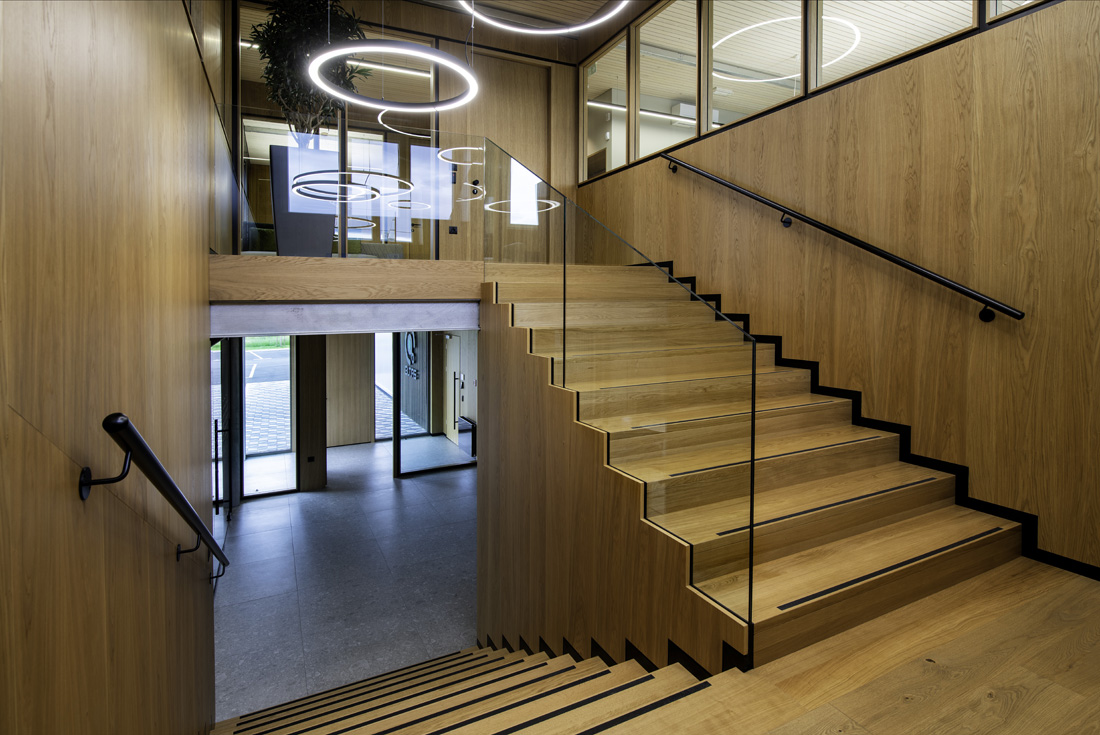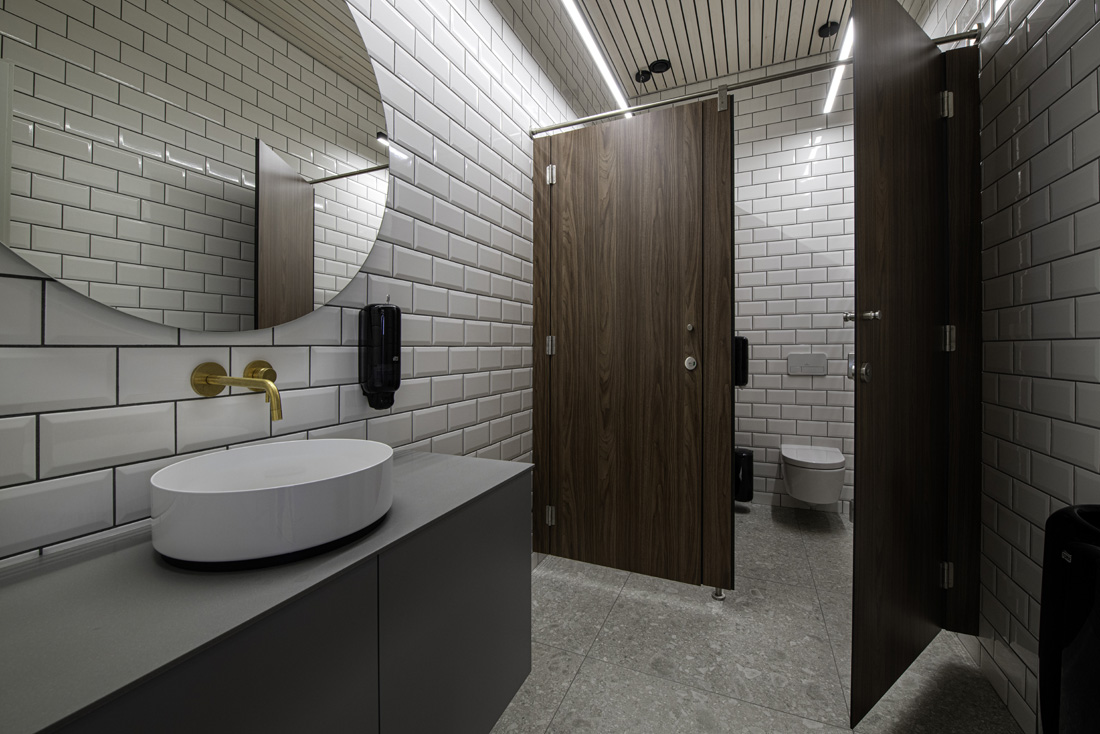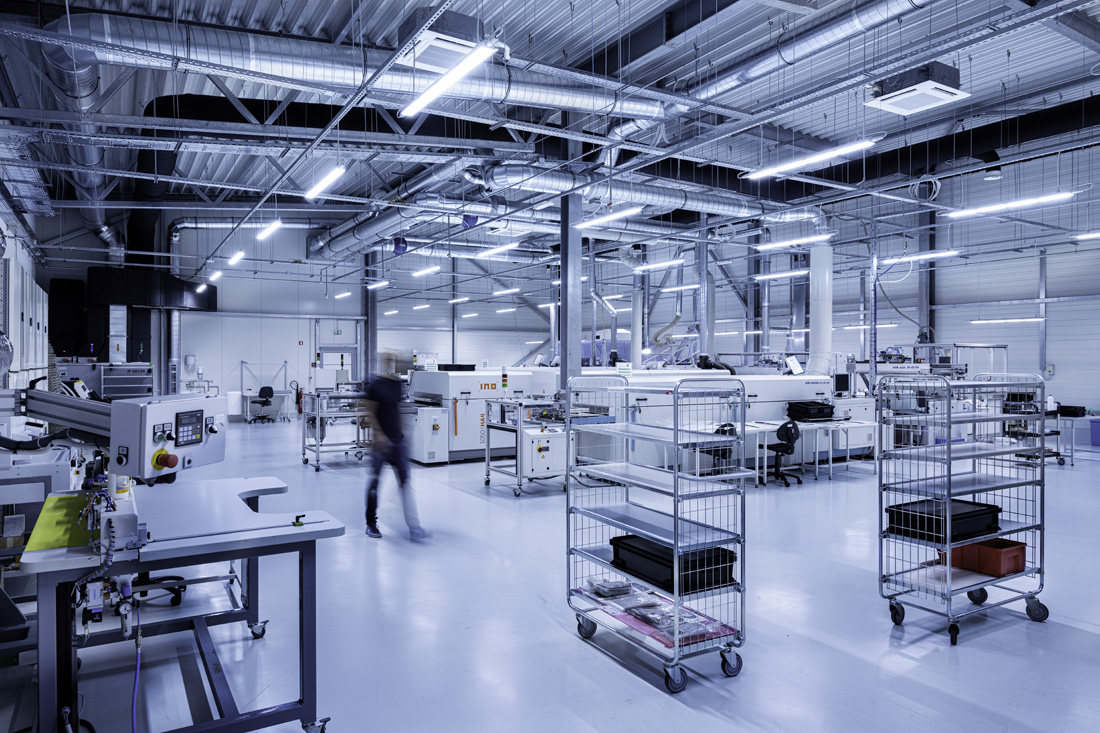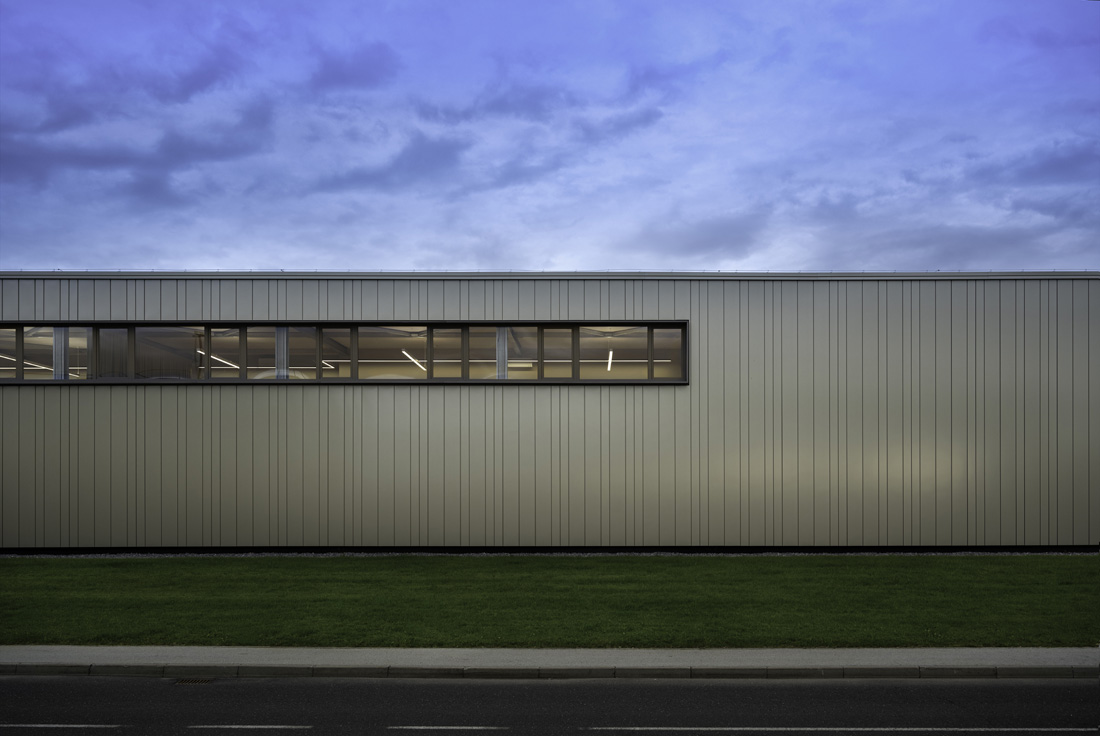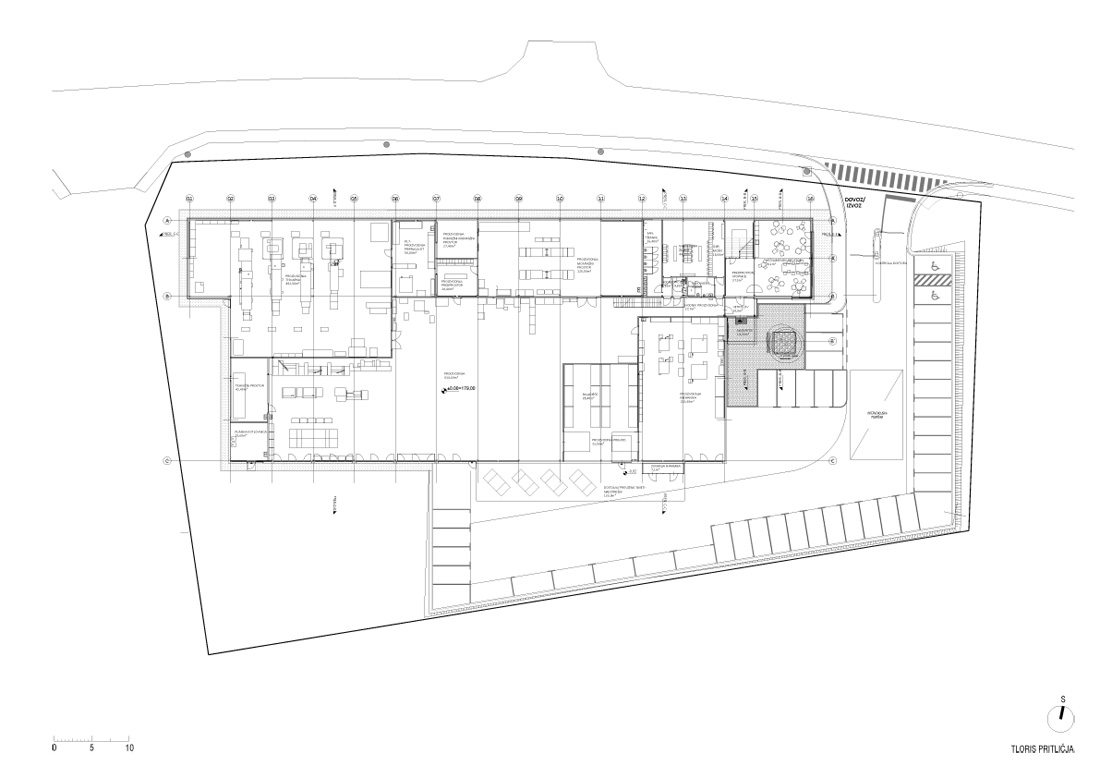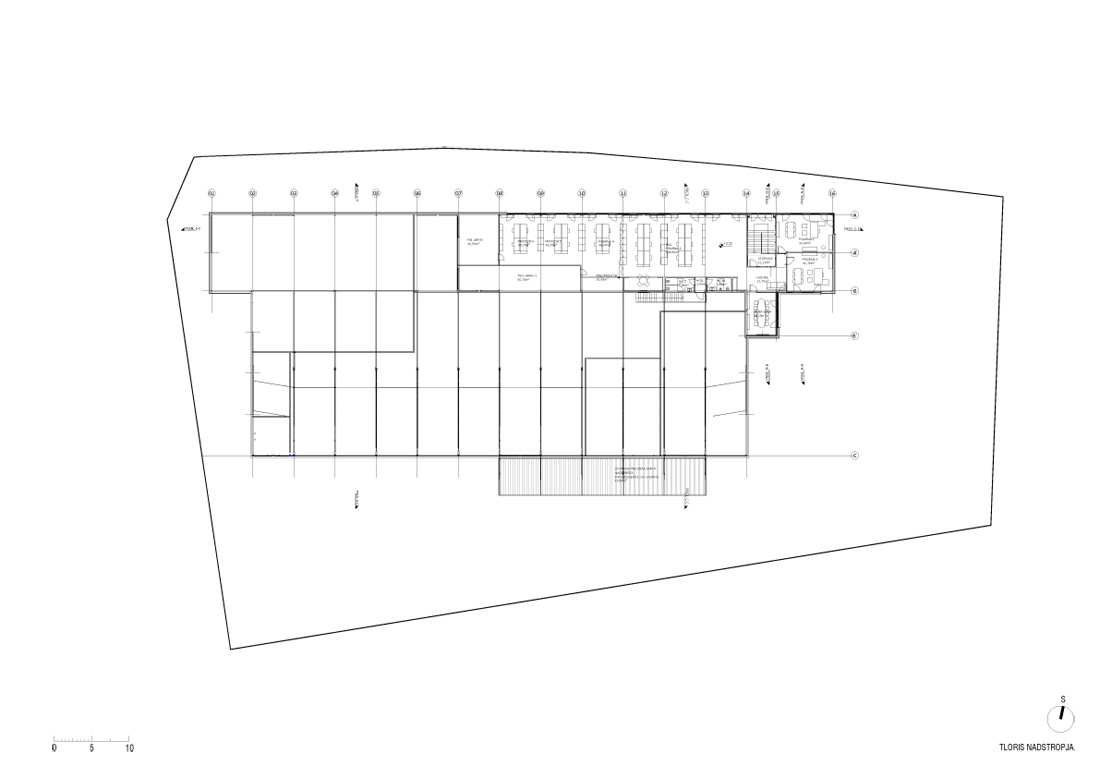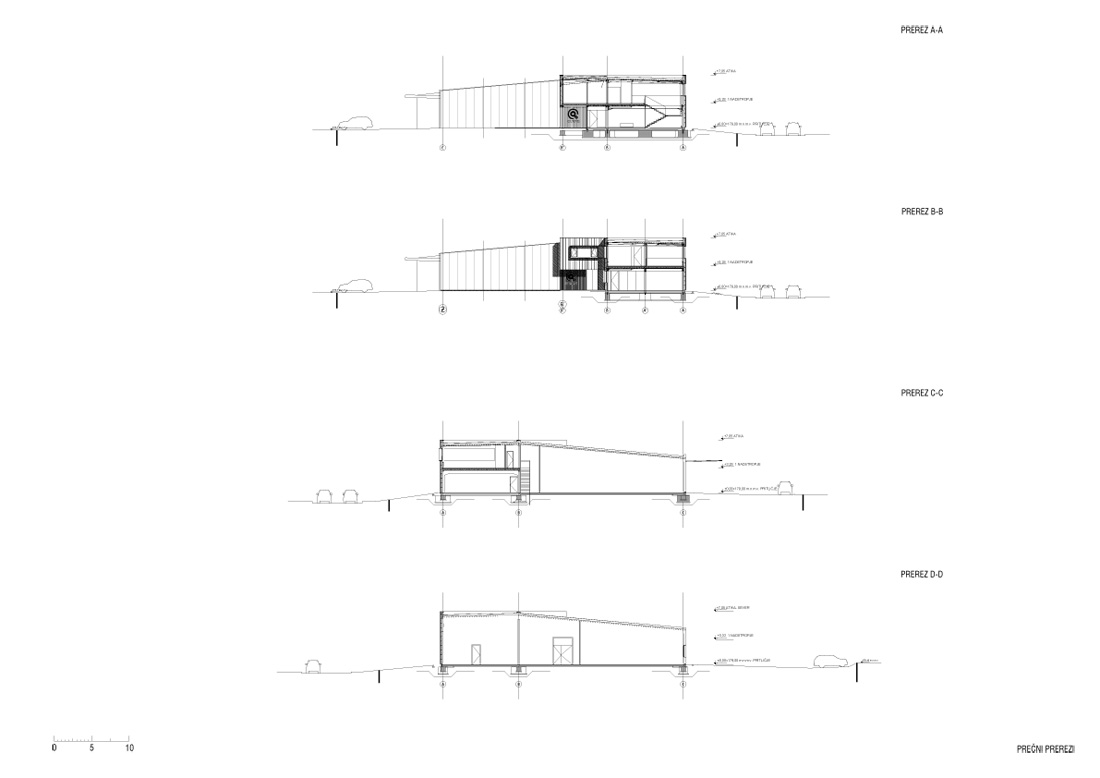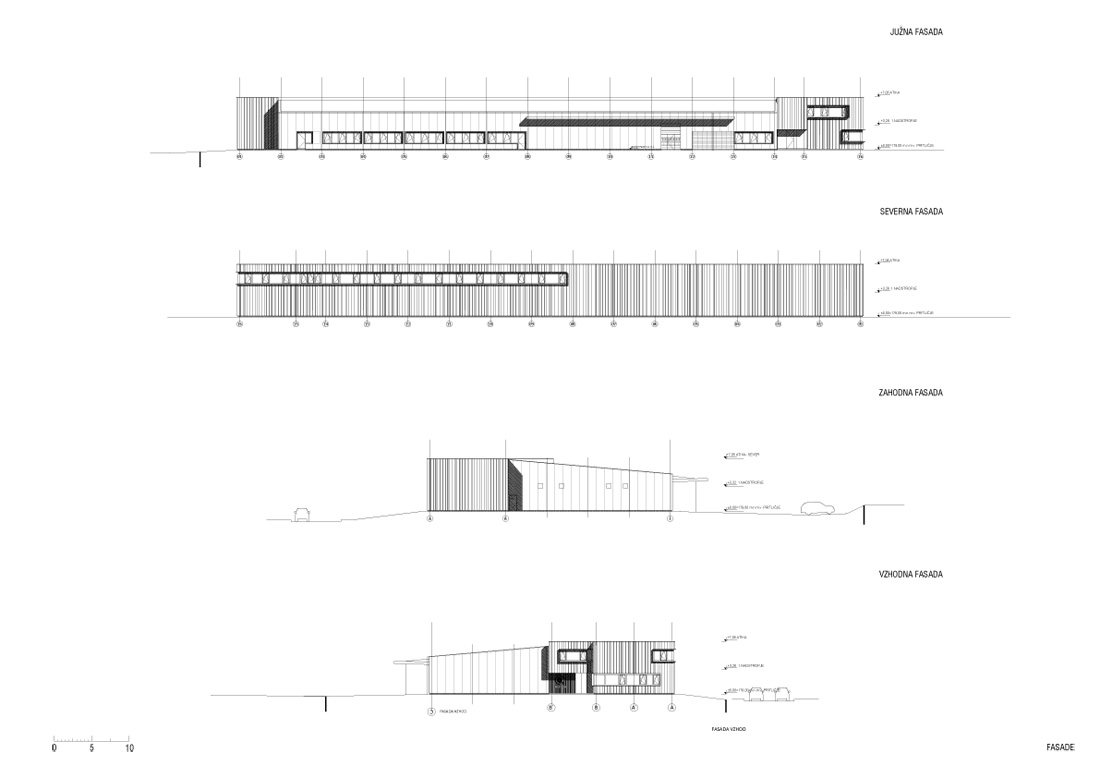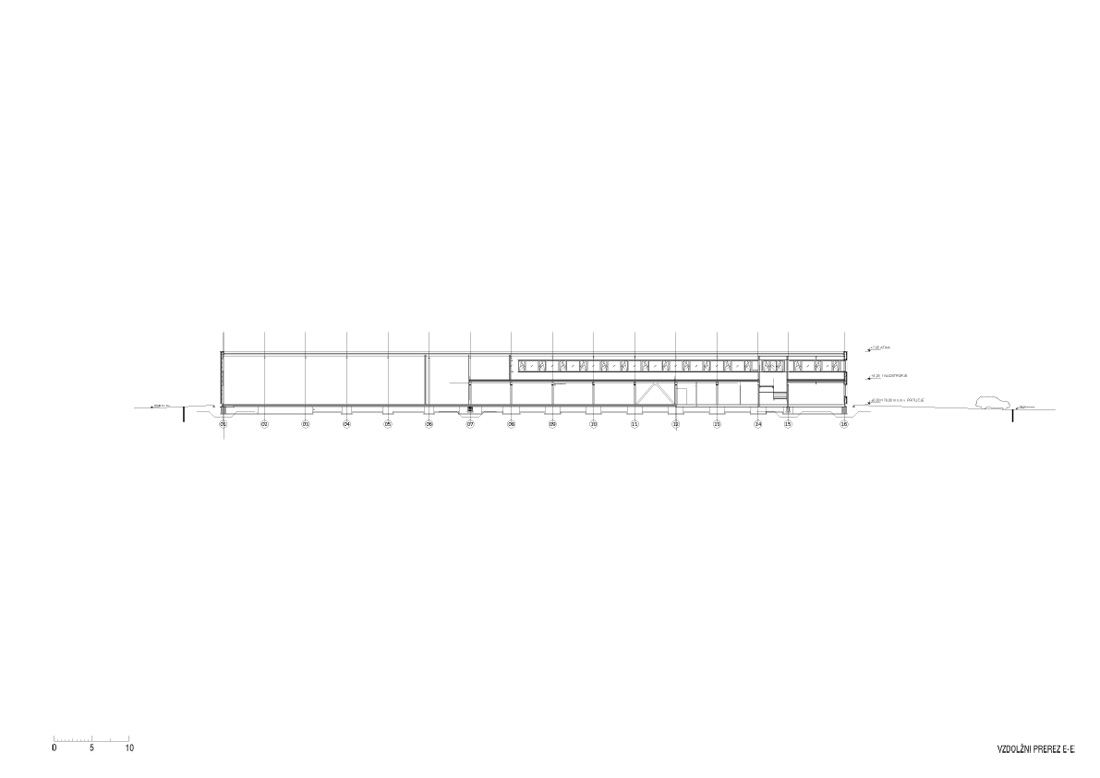 Credits
Architecture
Polona Filipič, Marko Pretnar, Katarina Štok Pretnar, collaborators: Lea Ograjšek, Gašper Nemec
Client
Eltas d.o.o
Year of completion
2019
Location
Šentjernej, Slovenia
Total area
3.000 m2
Site area
6.000 m2
Photos
Arne Hodalič & Katja Bidovec
Project Partners
Alva d.o.o., Decor & Design d.o.o., Strojne inštalacije Lokar Rado s.p., Elbi d.o.o., Domico fasade – Noric d.o.o., Trimo  d.o.o.
Related posts
Powered by