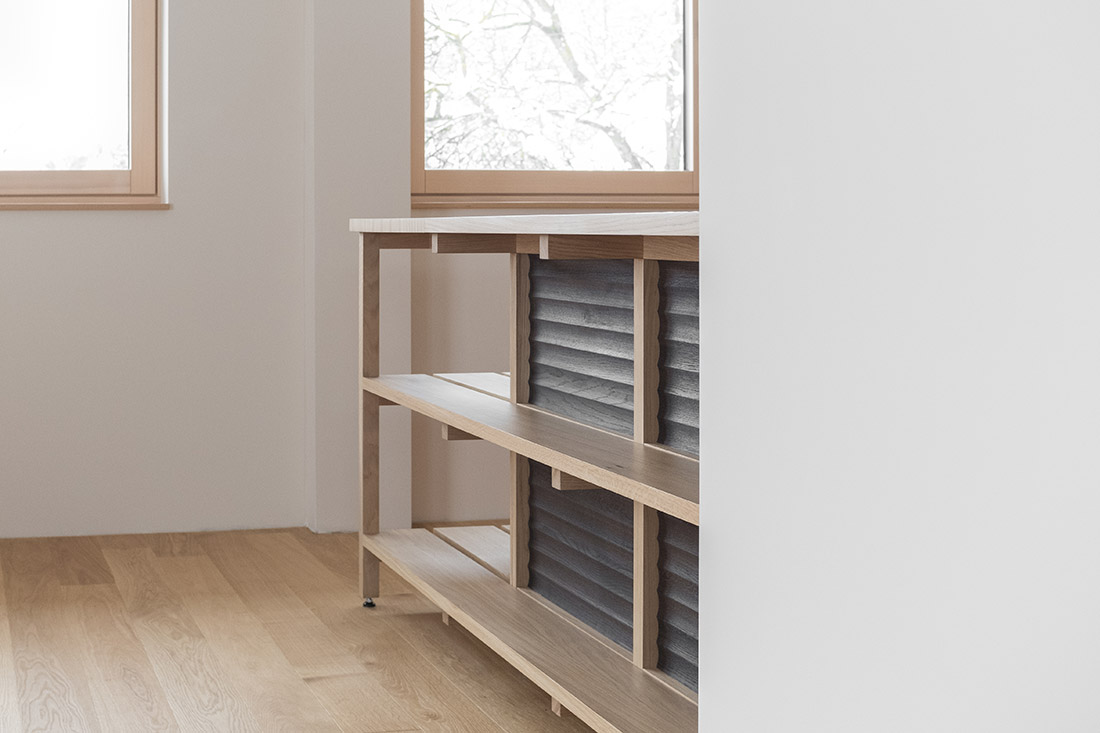 'Kuhinja 5' is a kitchen for a couple's recently renovated apartment in the alpine region of  Slovenia. The spaciousness of the space was preserved by attaching the kitchen elements to existing elements of the space and keeping the bulk of the storage spaces below the level of worktops.
All elements of the kitchen are custom made out of solid oak wood – traditional cabinets are replaced by a lightweight spatial grid construction, which is filled with floating drawers and appliances, covered with solid wooden countertops. As a nod towards the alpine architecture of the area, drawer fronts are profiled with shallow flutes and stained black in some places.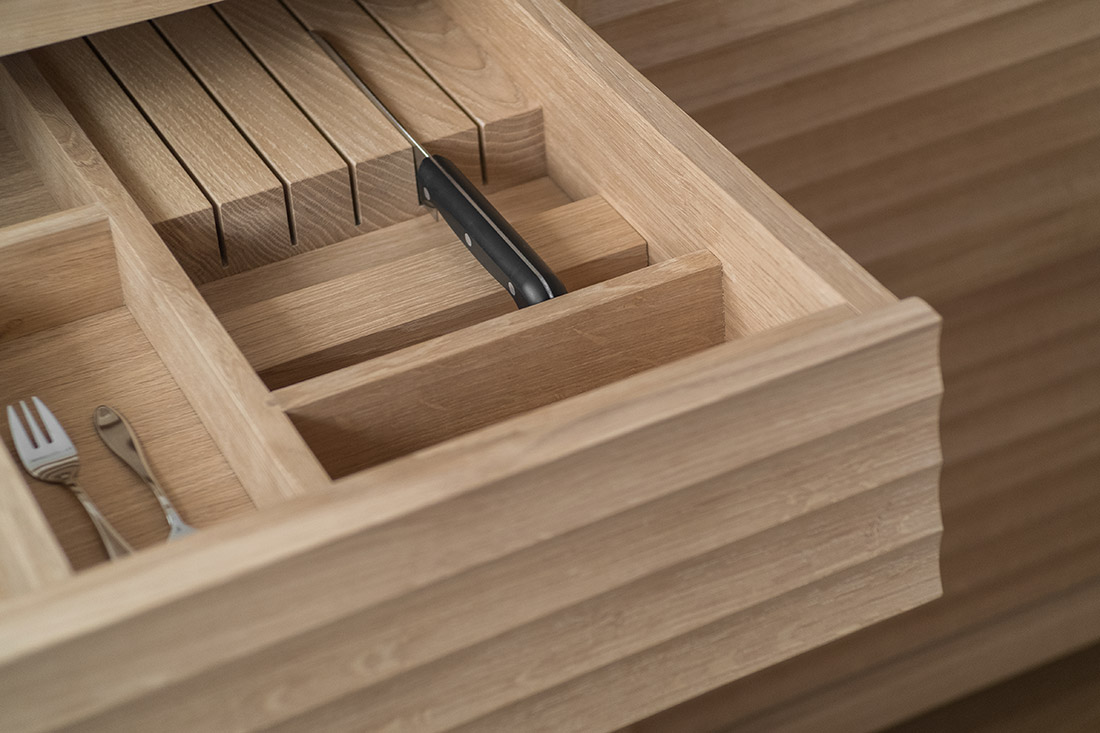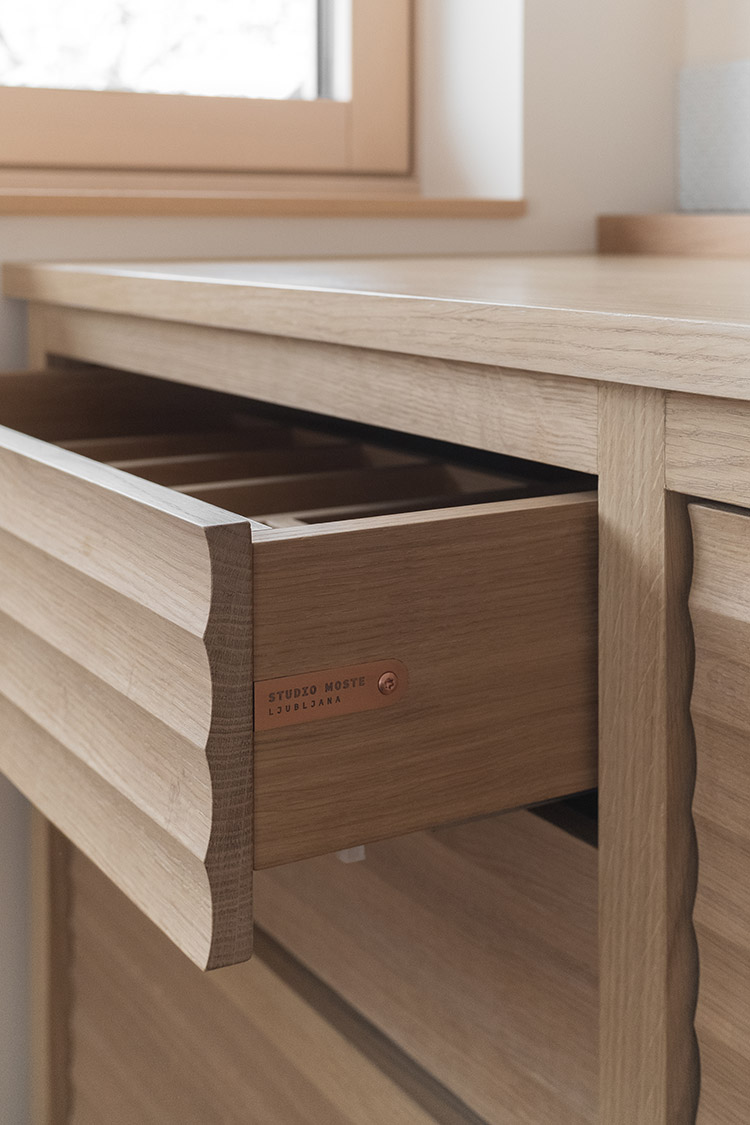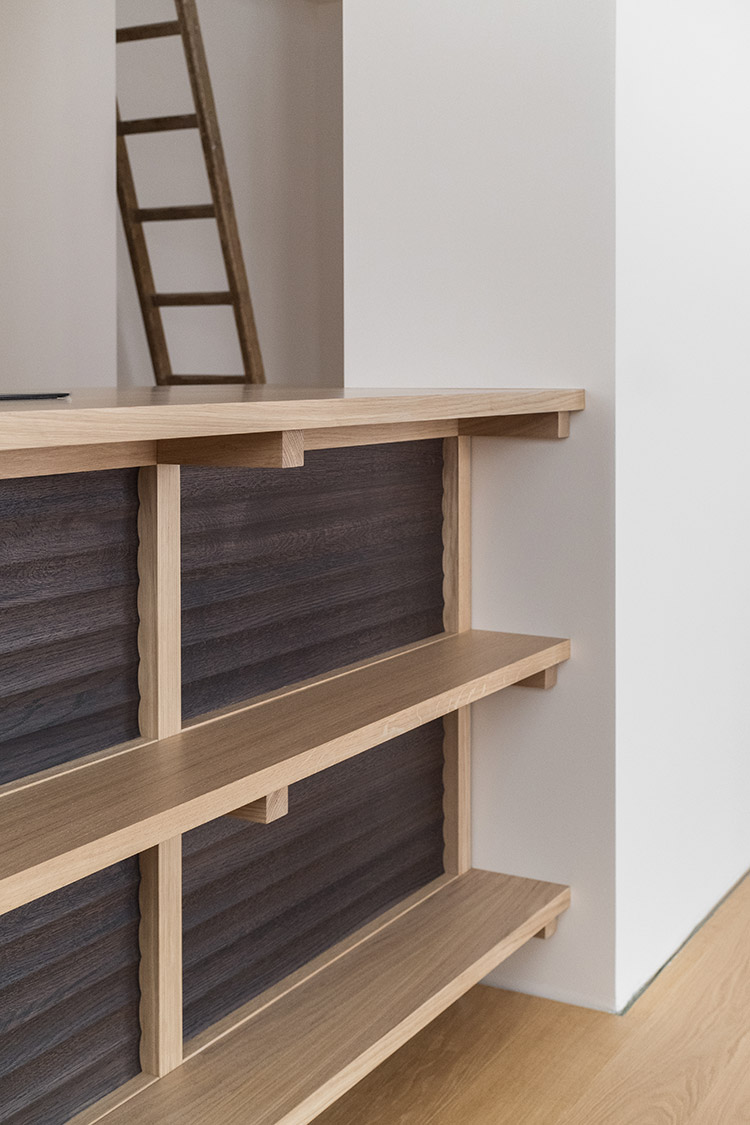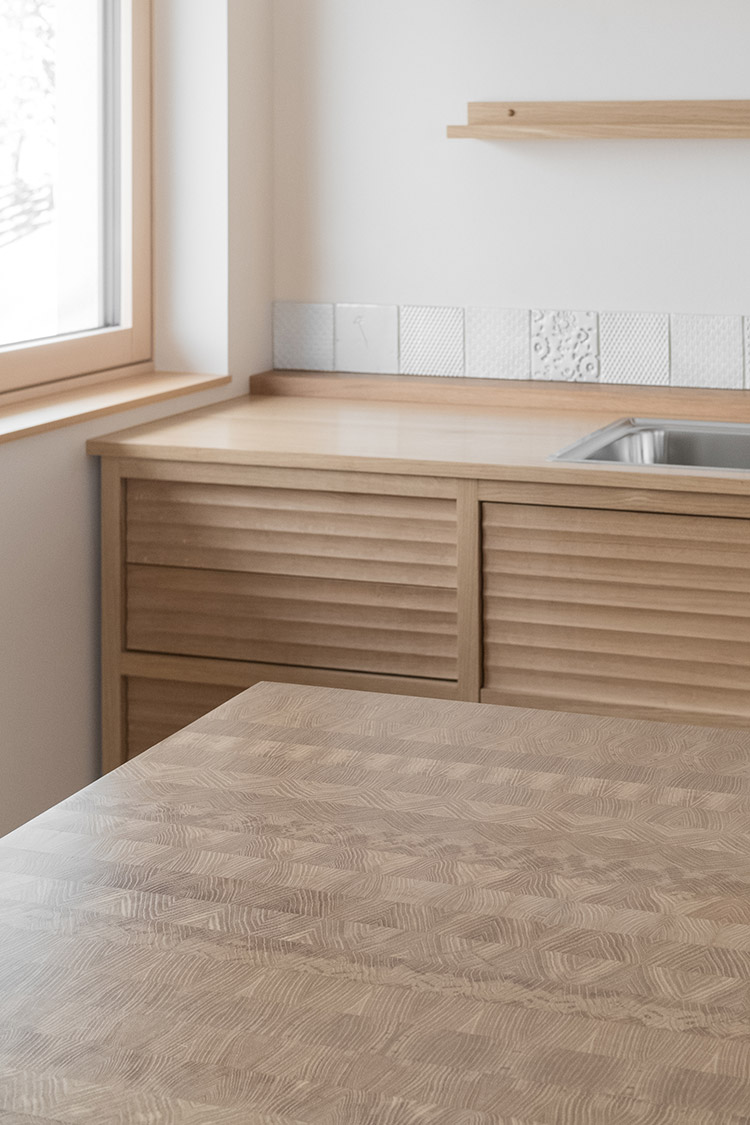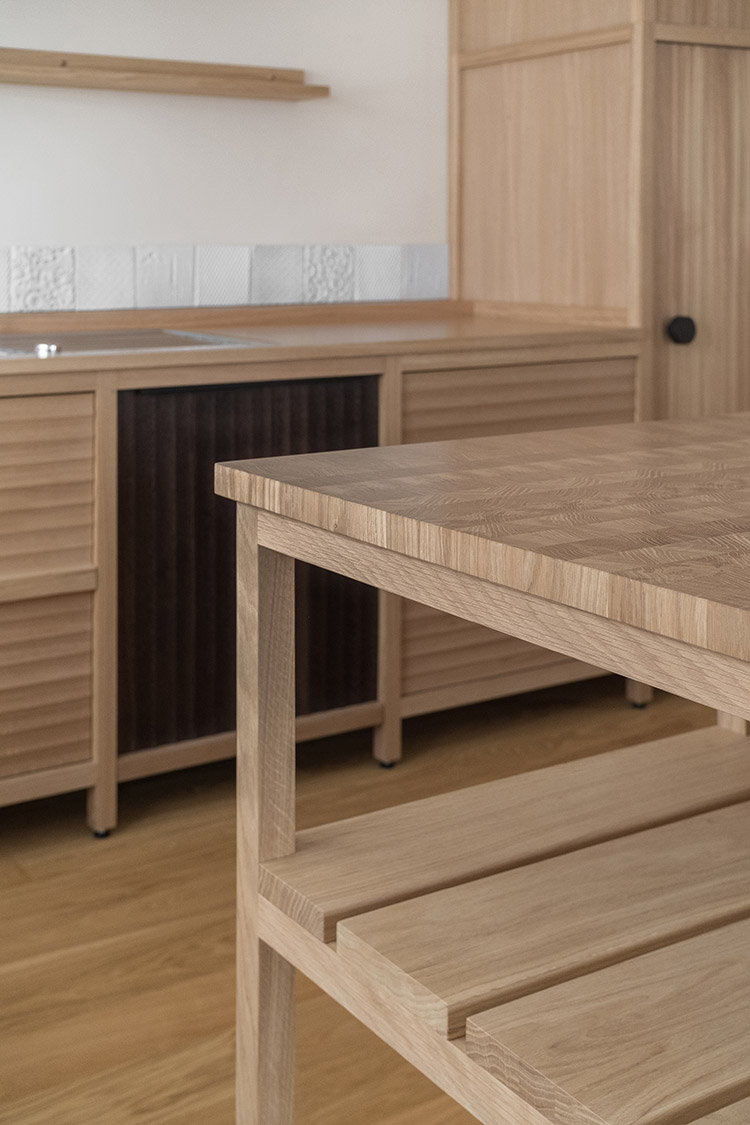 About the authors:
Studio Moste is a designer-maker studio specializing in solid wood furniture. It consists of Klara Zalokar (1988) and Klemen Zupančič (1989), both designers and cabinetmakers.
In our work, we use a wholesome approach where the processes of designing and making are closely tied together and overlapping, forming a new one where we get to be in charge of all the steps from an initial meeting to the final delivery of a piece. This way, we are able to tweak the workflow and modify, omit or add new steps to it. We like to challenge the usual practices in the industry and try new ways where we can reduce the amount of waste, use less material, achieve better quality of the final piece of furniture and find a new place for solid wood in today's fast-paced world.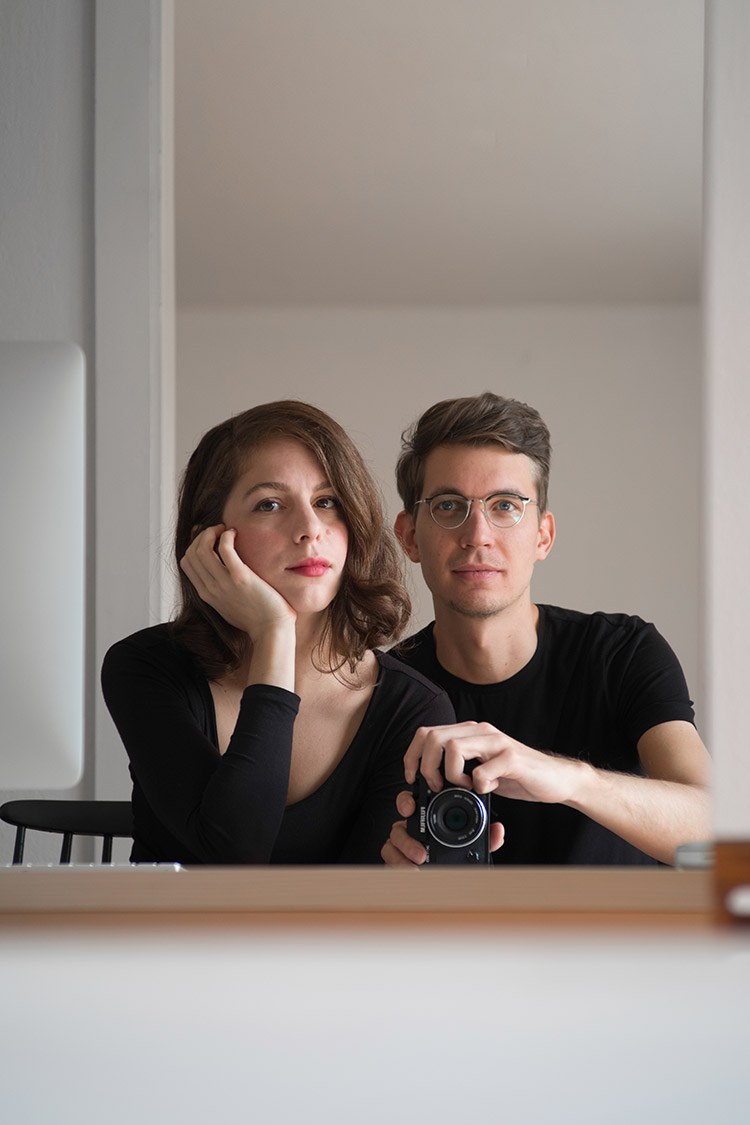 FILE
Designer / studio: Klara Zalokar in Klemen Zupančič, Studio Moste
Year of production: 2018
Location: Tržič, Slovenija
Total area: 15m2
Name of the photographer: Studio Moste
Text provided by the authors of the project.