Inspiration:
Another time, maybe not such a distant future. Feathers, neon, glitter,… plastic is endangered. Evolution on Earth has led to the development of organisms that decompose plastic. Extraterrestrial beings, on the other hand, make sure that the released energy liquefies into the hormones of happiness. The fusion of different worlds creates new laws that reveal the unknown to the human senses. Let's dive into liquid endorphins. True to his style, he found inspiration for this collection in the cult films of the arrival of extraterrestrial life – Liquid sky and Mars attacks!
Materials and techniques:
Jan Brovč, queer artist, as a creator uses different types of techniques to achieve the goal. His work is mostly based on hand made textures and flamboyant silhouettes. Methods of creating are hand embroidery, hand knitting, screen printing and also use of real latex, which are dominated by bright colors, feathers and glitter.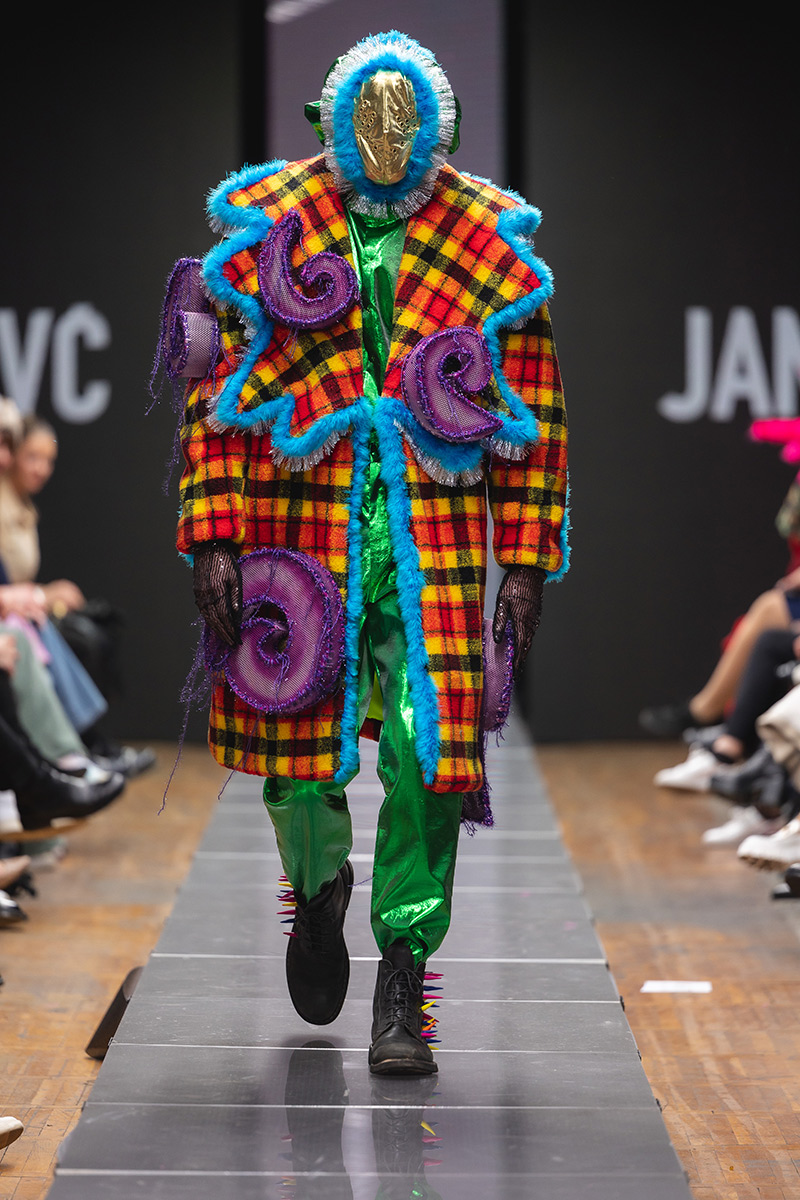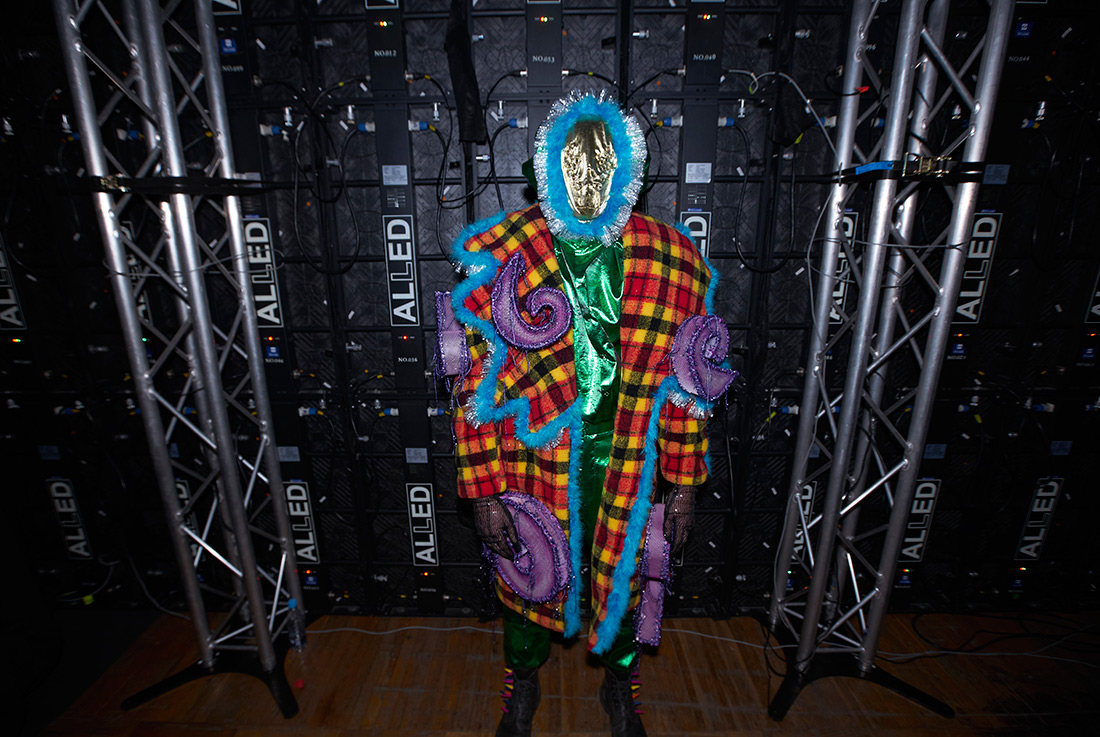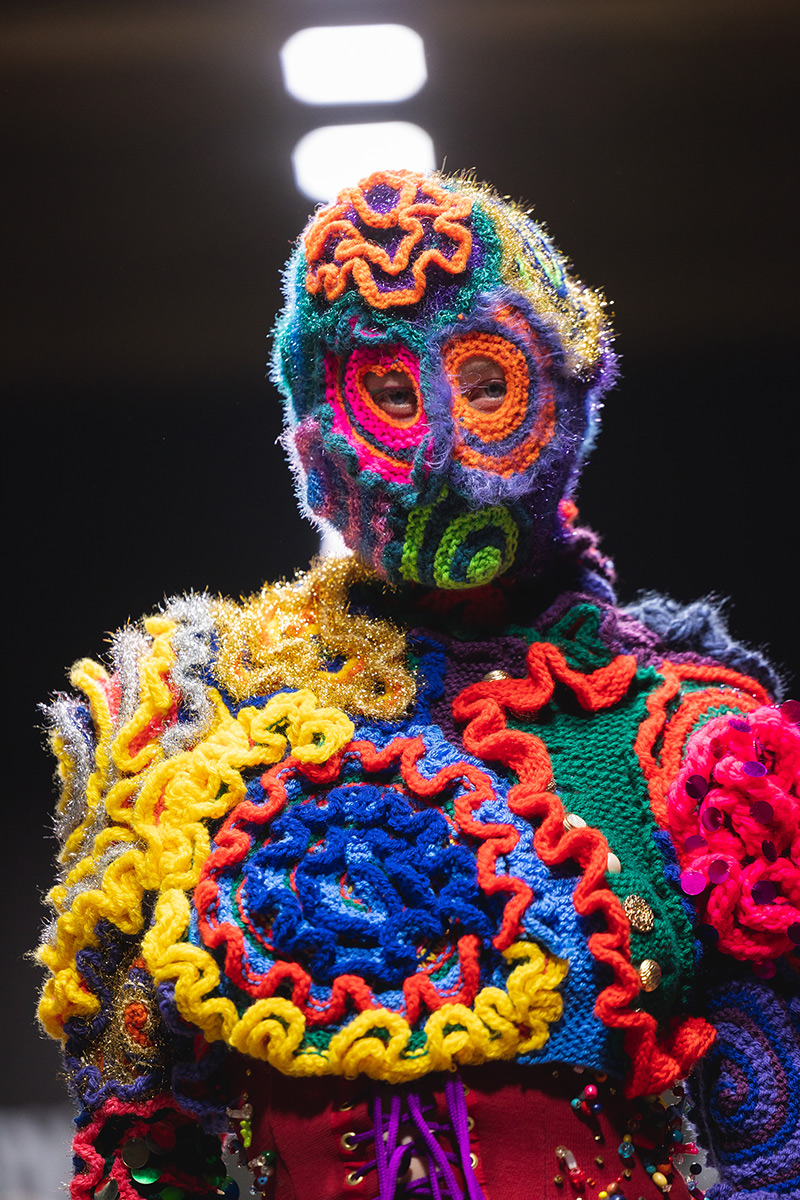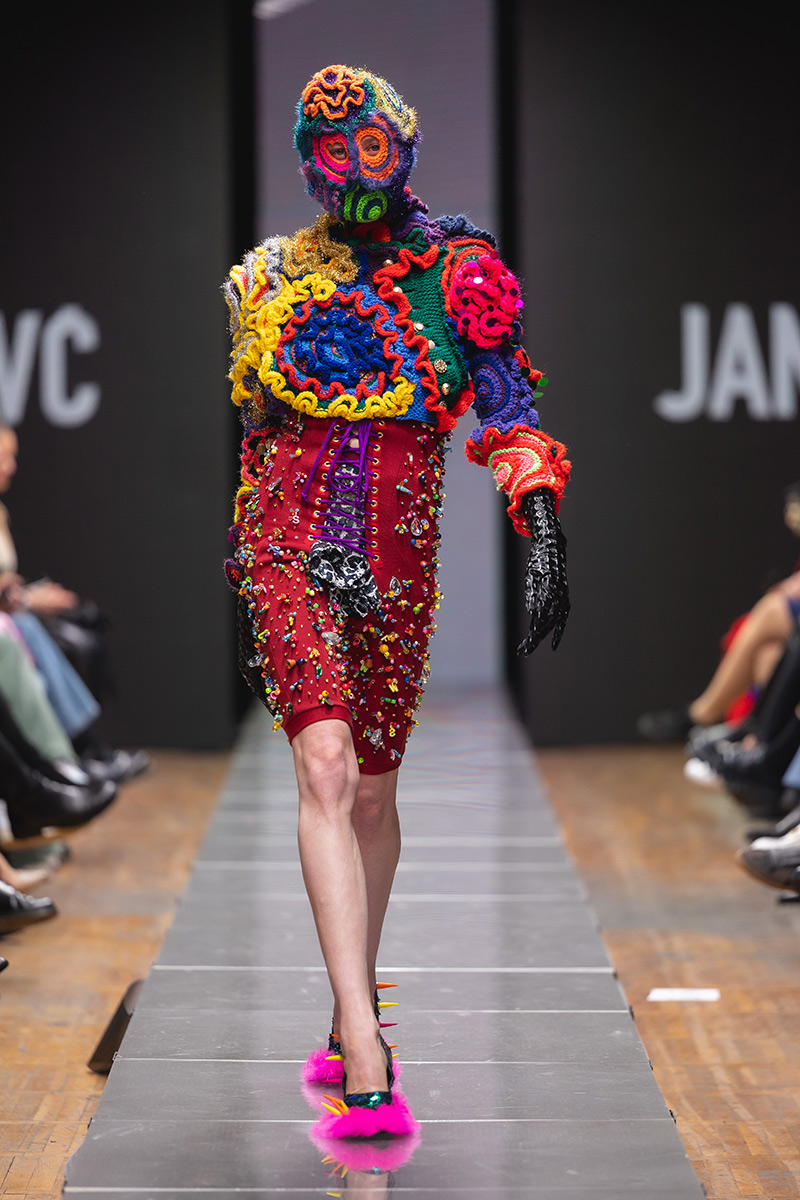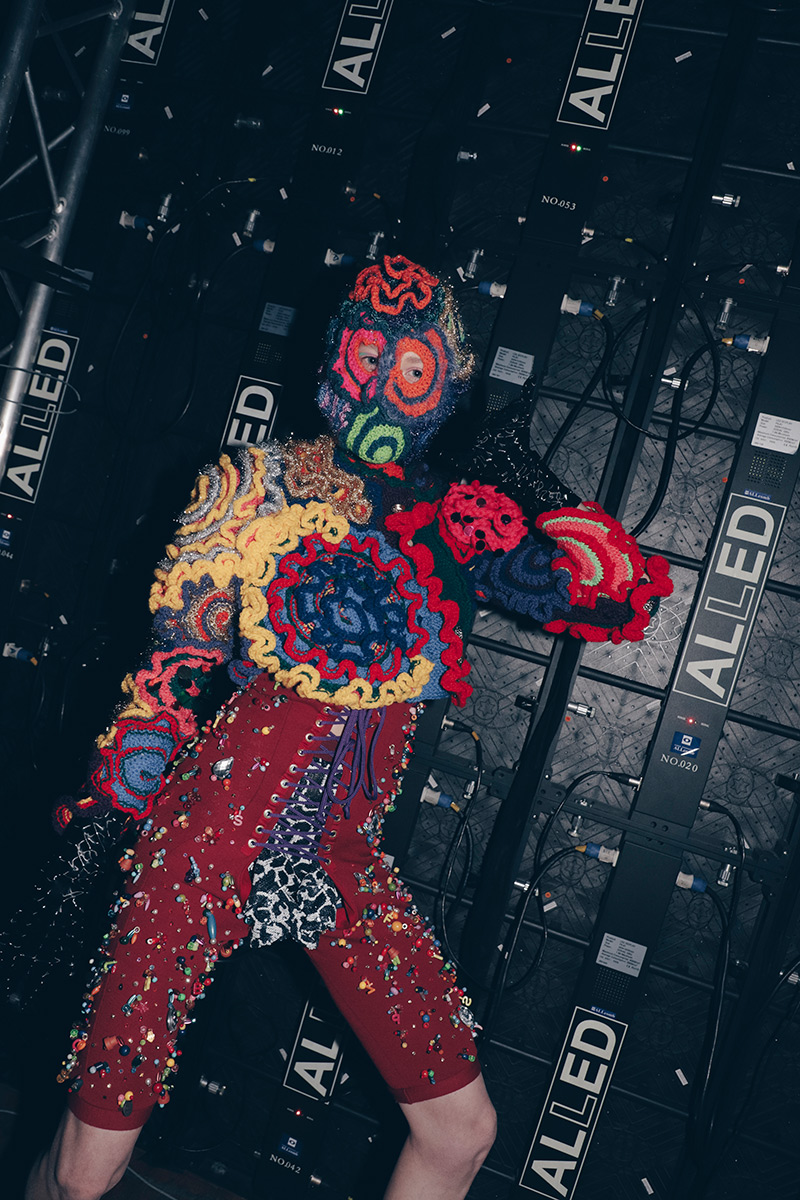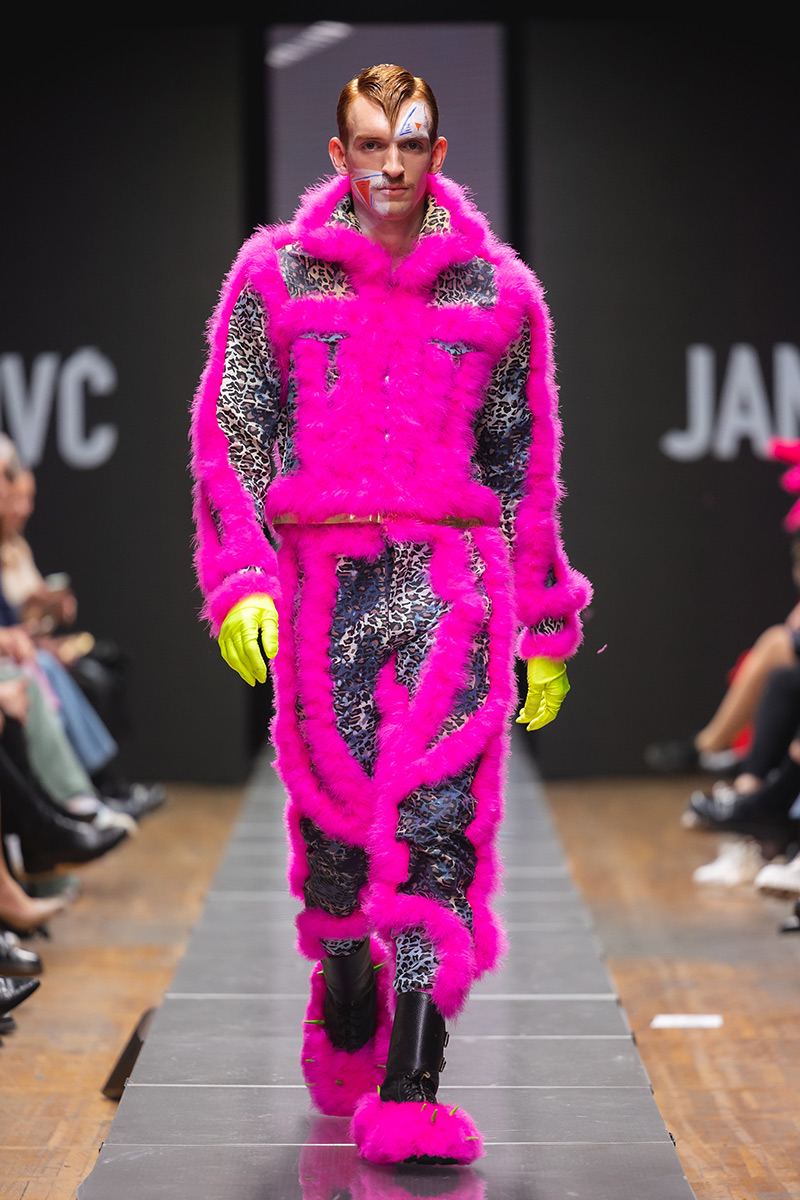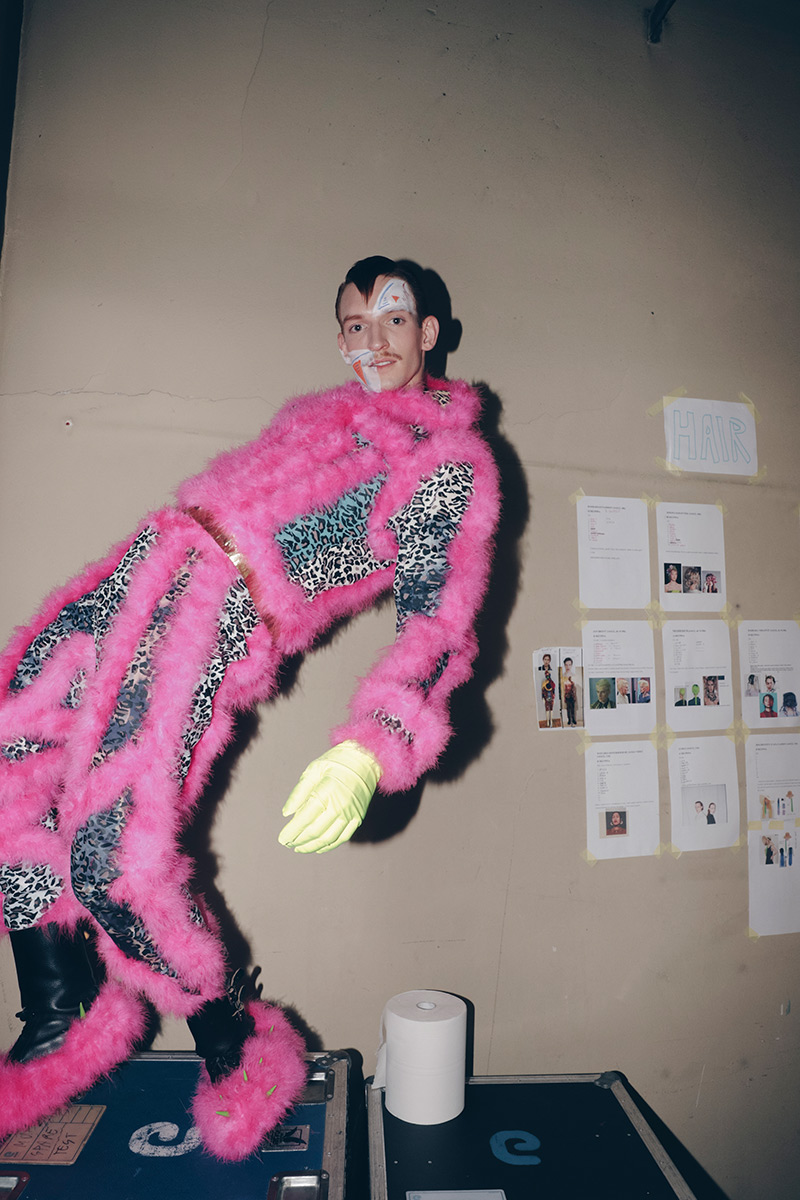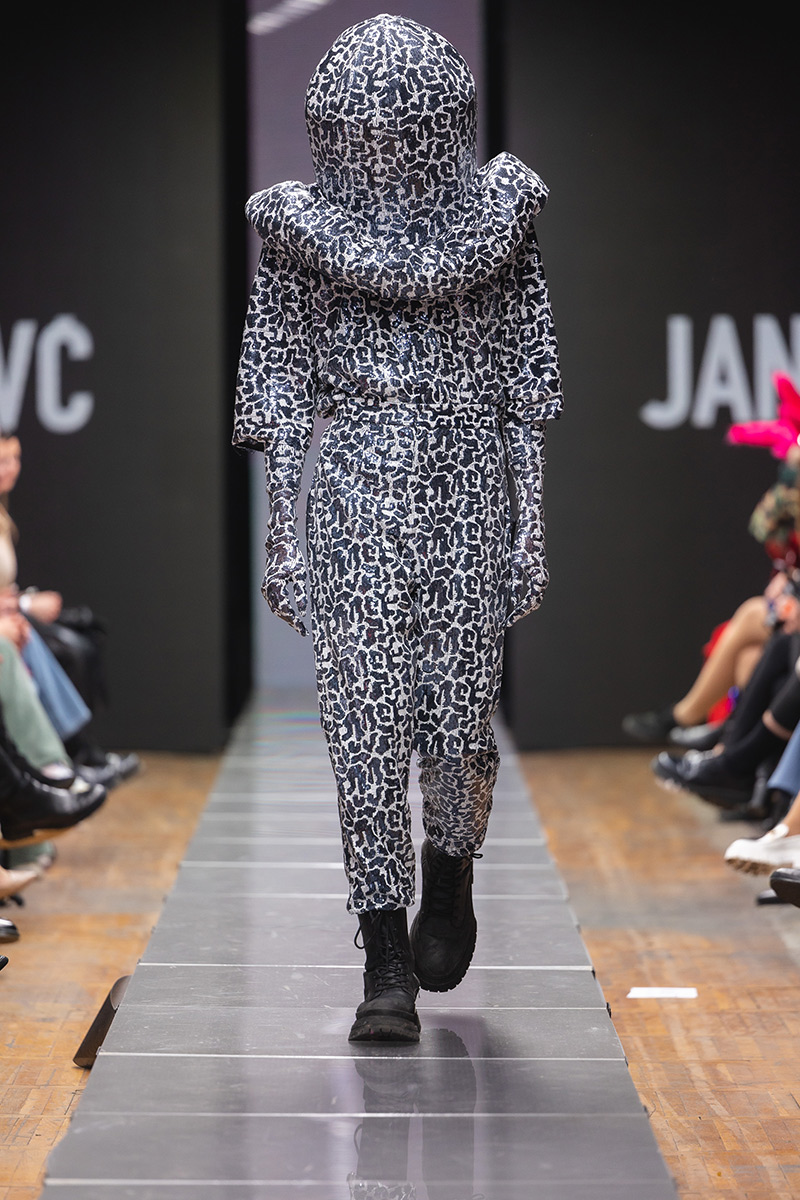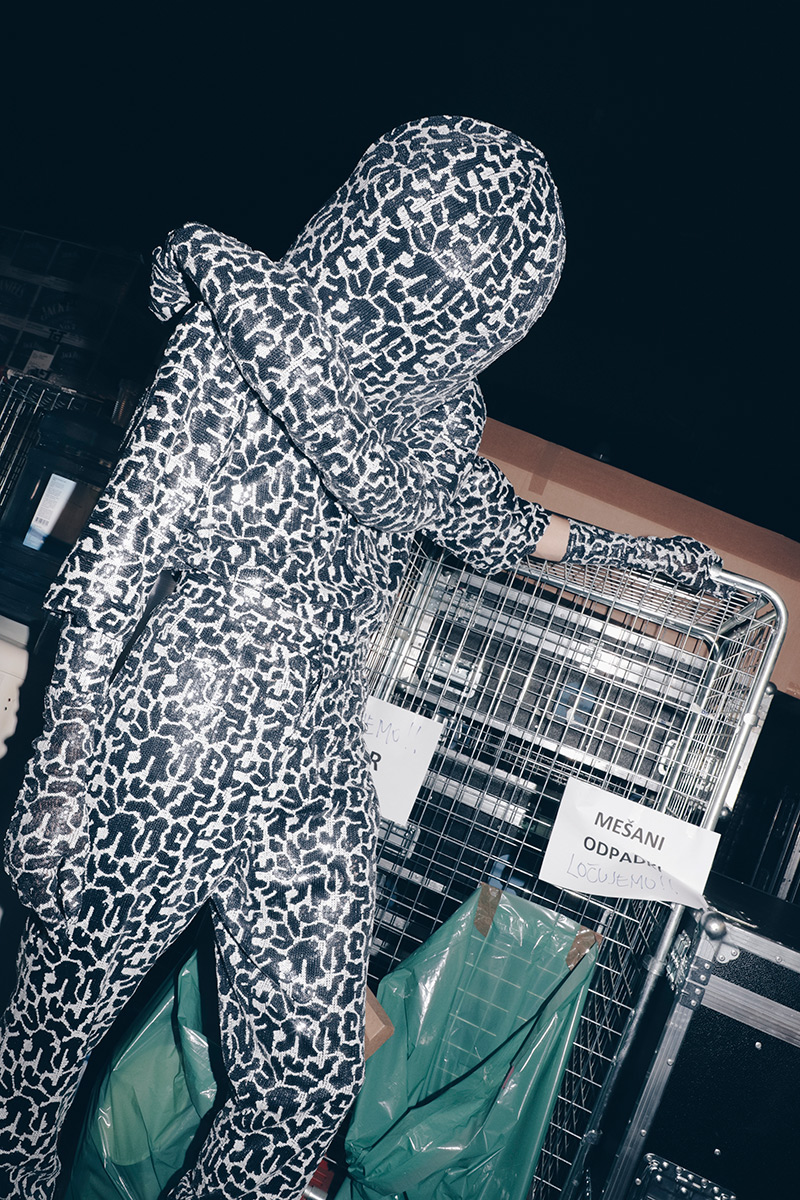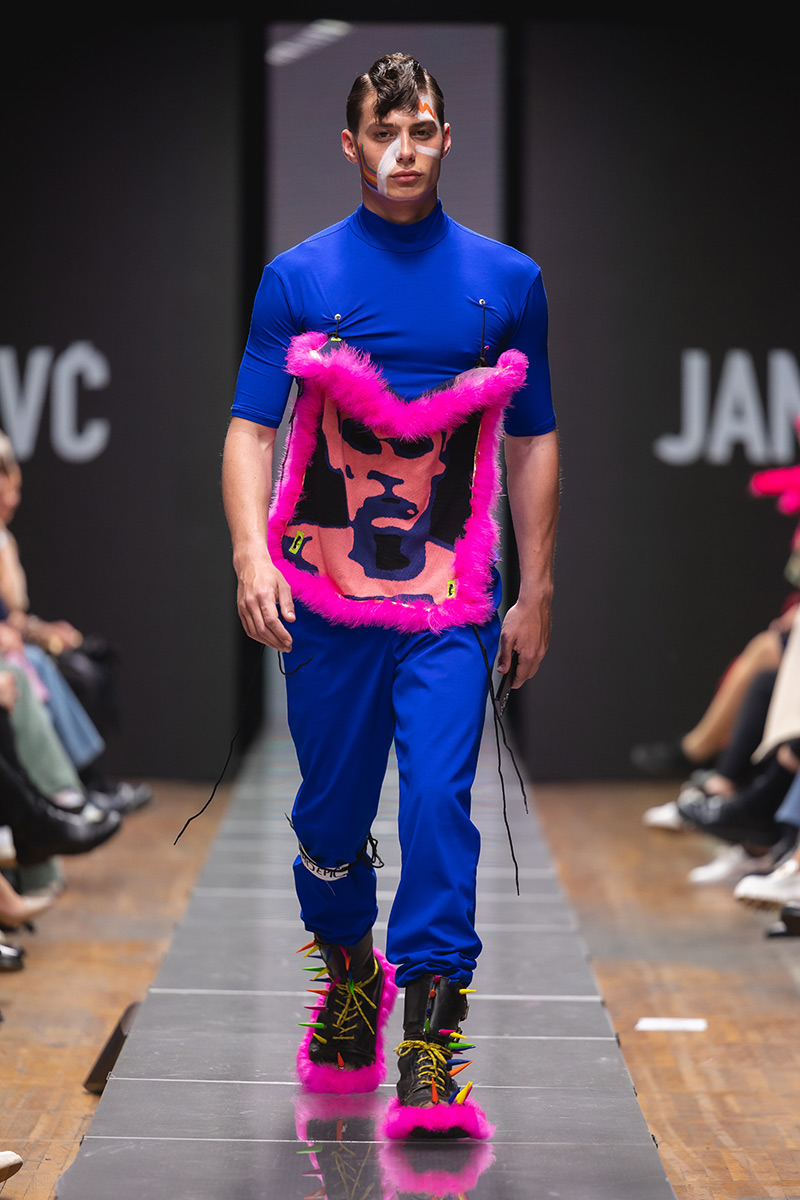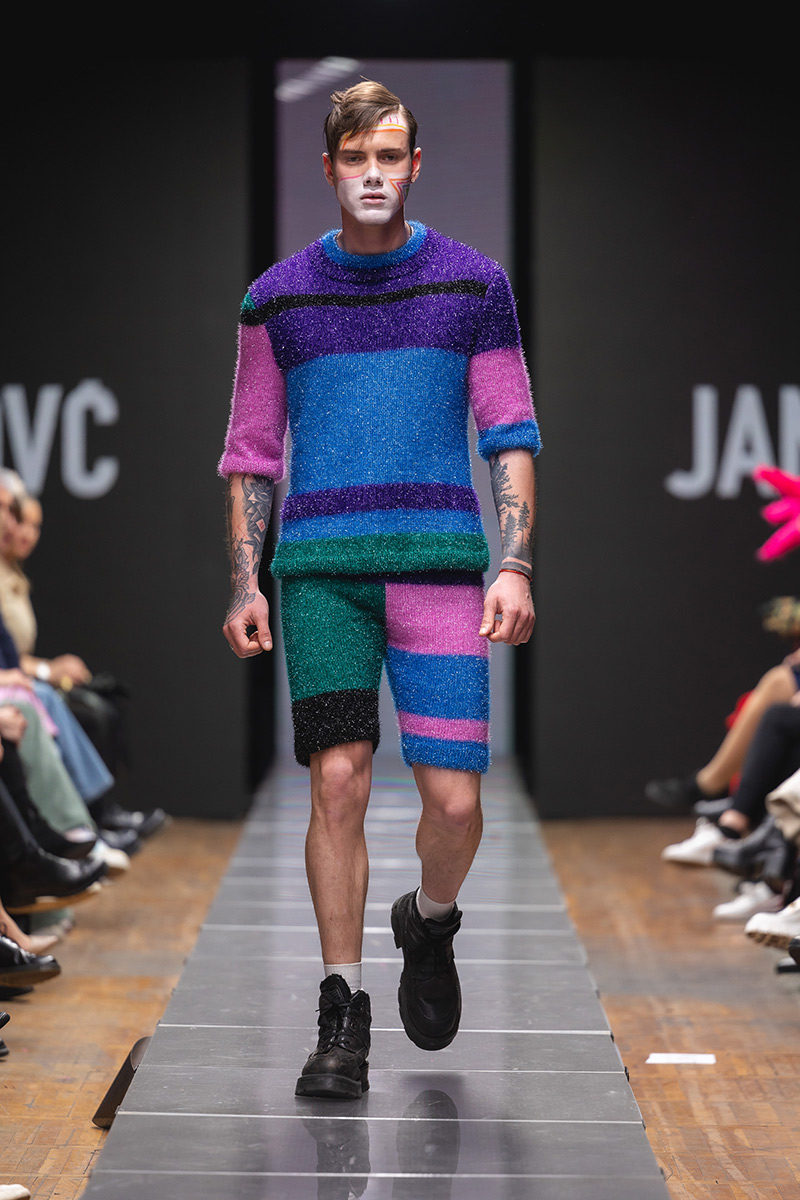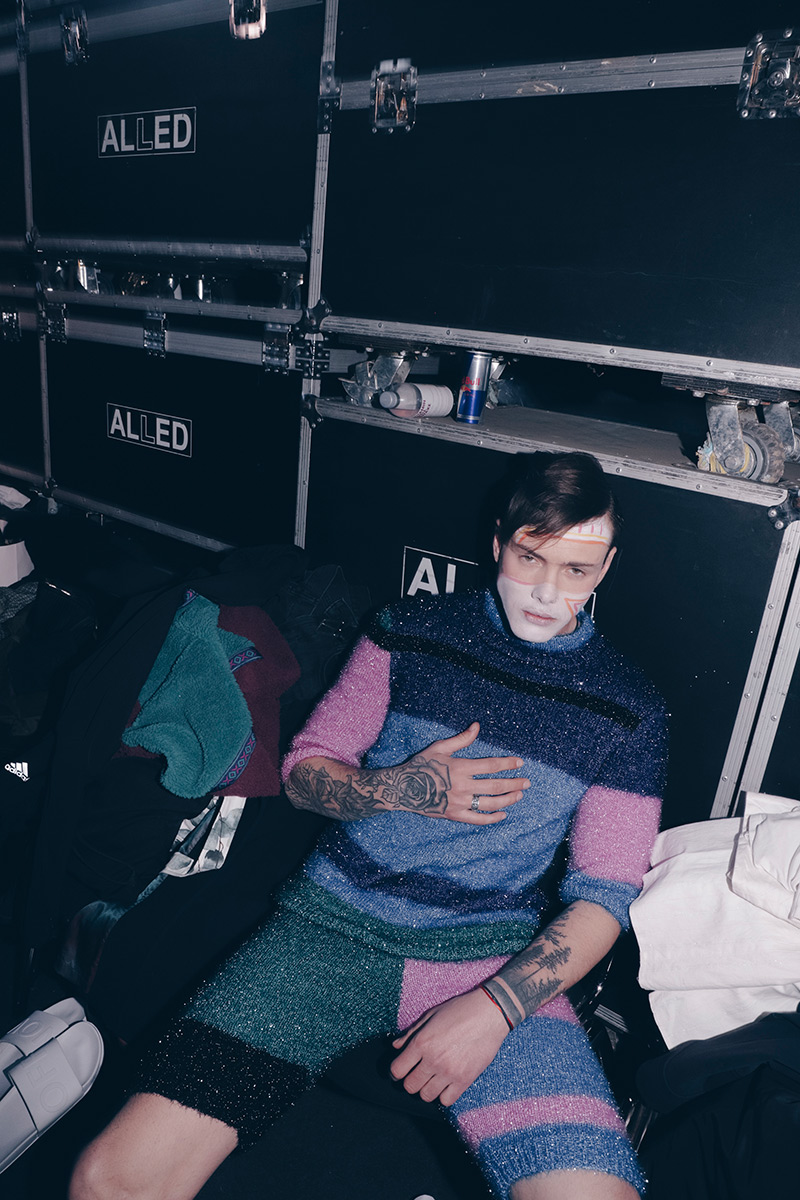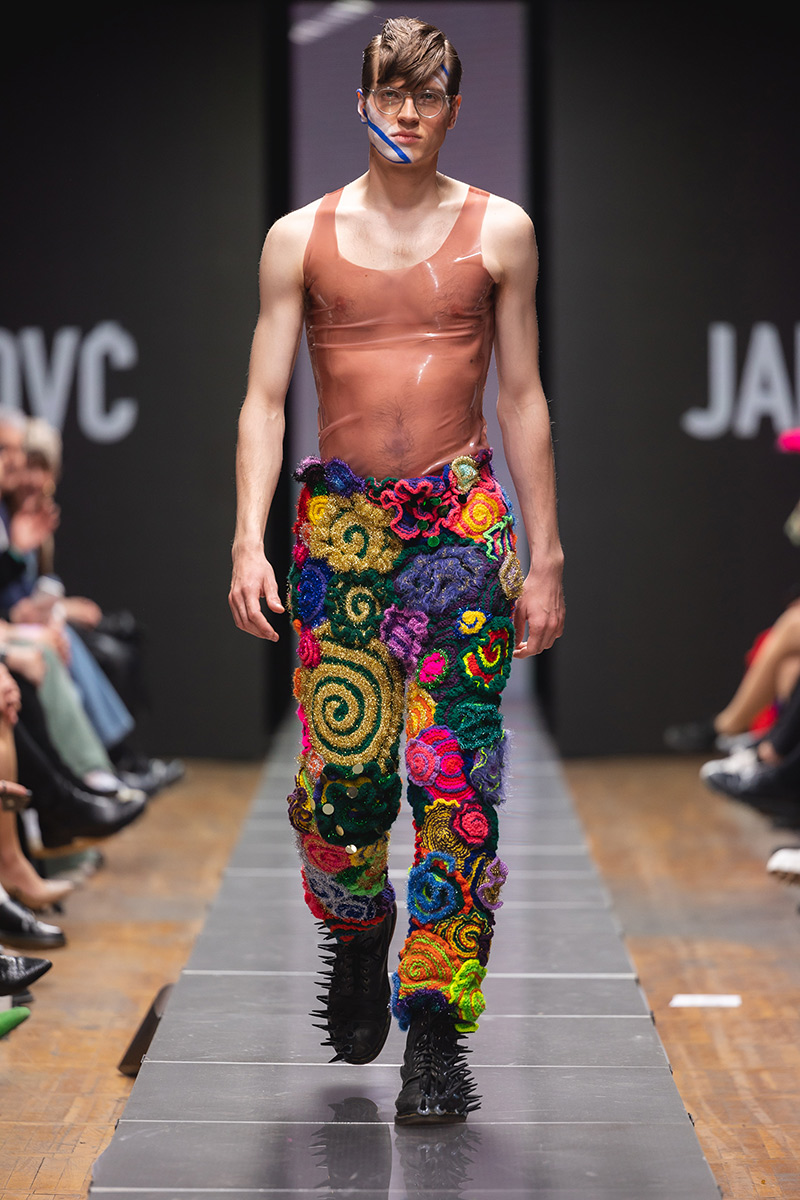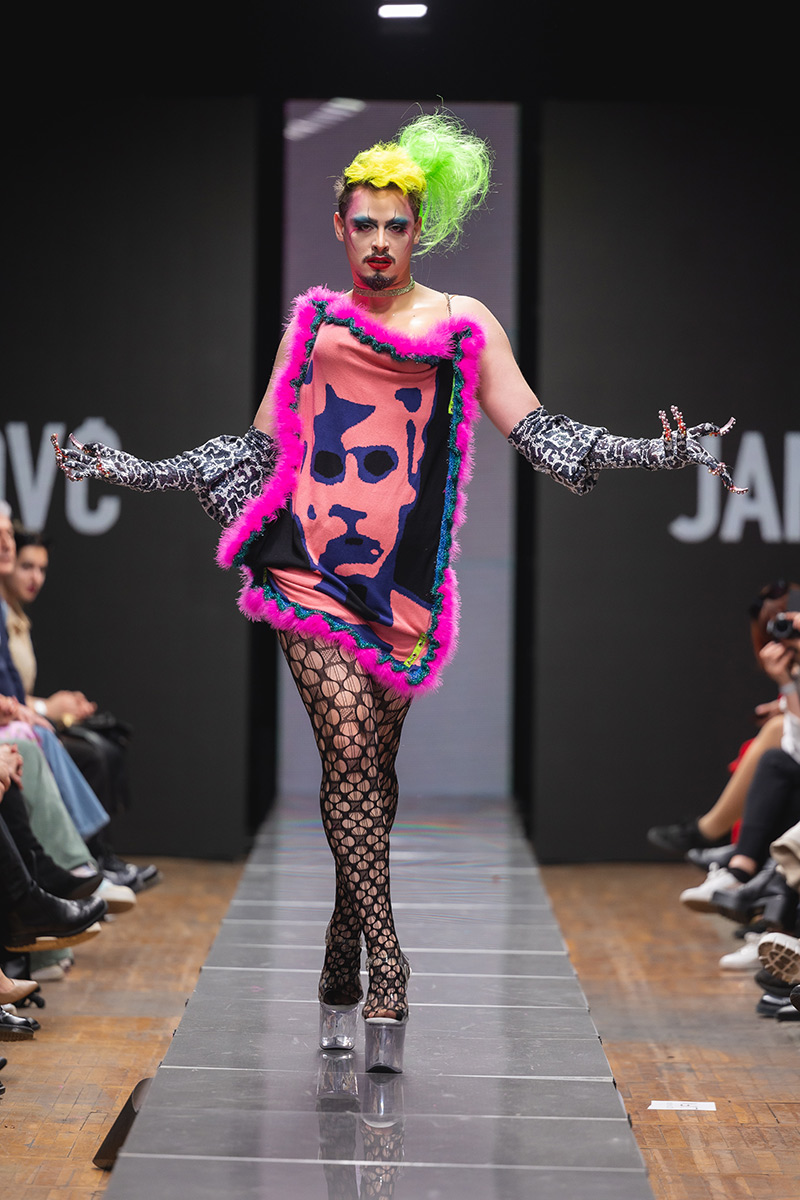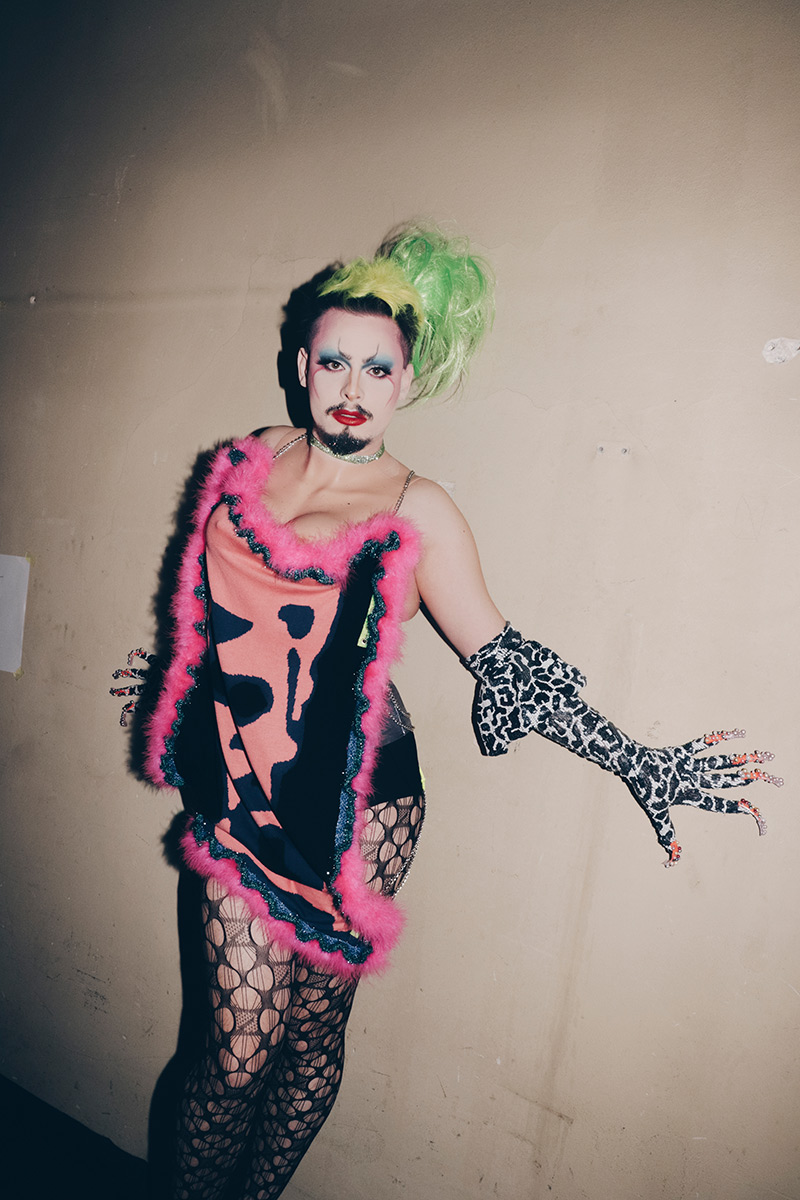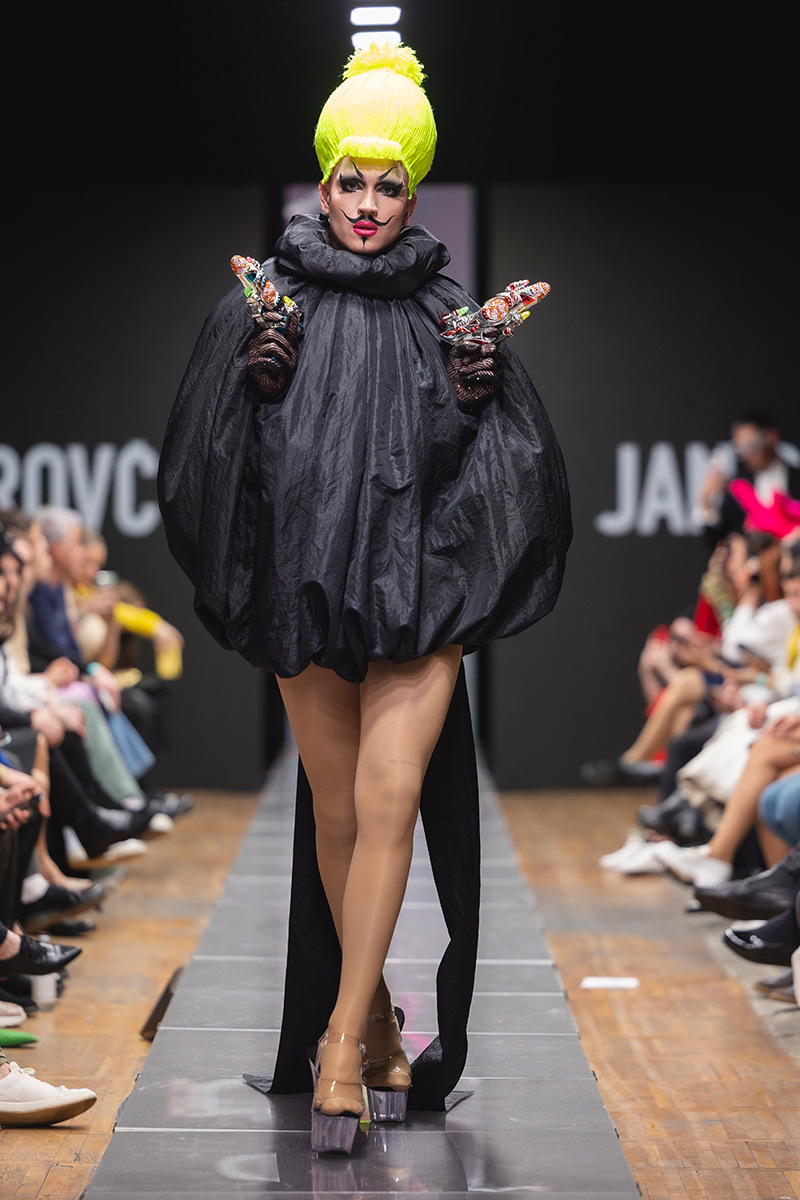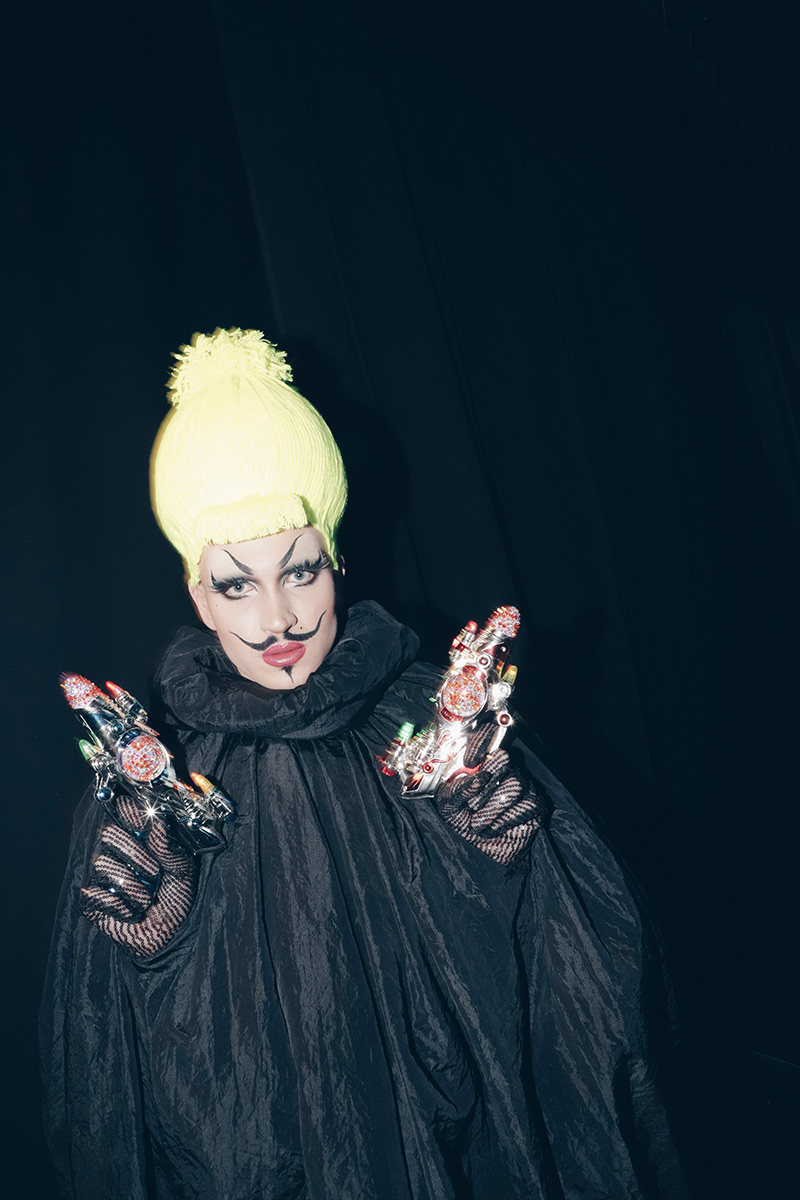 Credits
Collection or creation
LIQUID ENDORPHINS
Brand
JAN BROVČ
Designer and / or studio
Jan Brovč/JAN BROVČ
Year of production
2022
Designer's country of origin
Slovenia
Country of brand origin
Slovenia
Photography
Žiga Intihar, Mario Zupanov, Vid Svetina
Related posts
Powered by