Is it possible to run and facitlitate public hotel rooms on a pay as you wish basis? Since 2005 the dasparkhotel concept is posing the question whether it is possible to provide facilitys of hospitality in public spaces as easy as using coin lockers. Today after 13 years in Austria, a second location in Germany and one stolen pillow the answer is clearly – yes.
The simultaneously functional and comfortable concrete sleep-pipes offer the chance to experience the surrounding neighbourhood in a totally different way than commercial hospitality concepts.
Personal spaces of privacy in the polis
The cultural and political achievement of the ancient Greek polis determined the public space as a collectively accessible zone in which foreigners are protected under the rule of local hospitability. The dasparkhotel is positioning a contemporary understanding of personal space, therefore protection and comfort for visitors within the public sphere and connecting the civilising achievements of the polis as a innovative, distributive and interventionist space in which human interaction is taking place.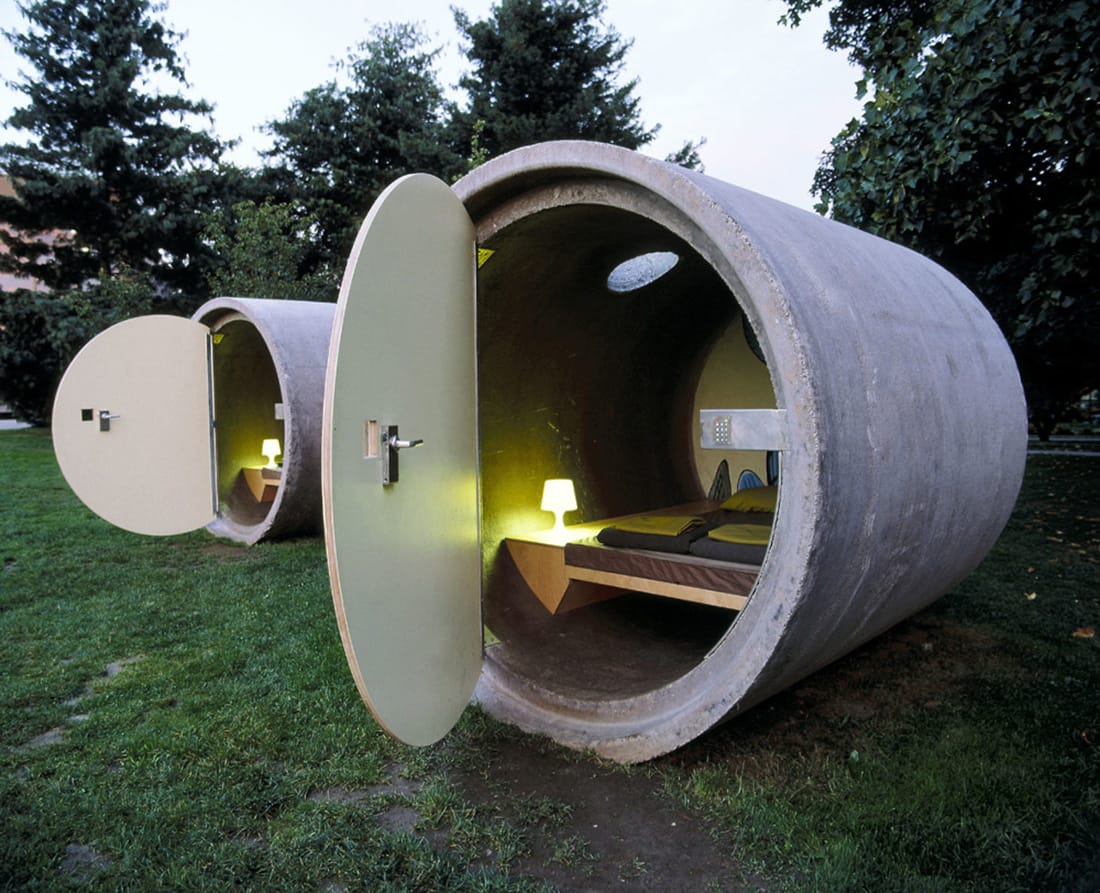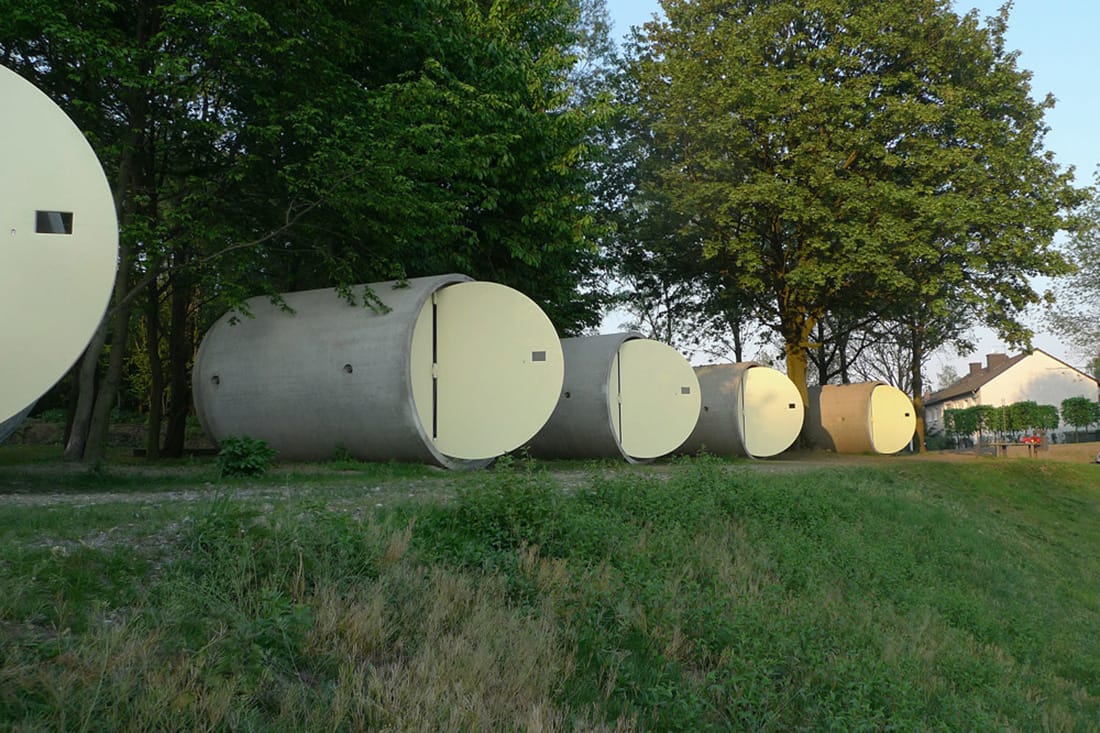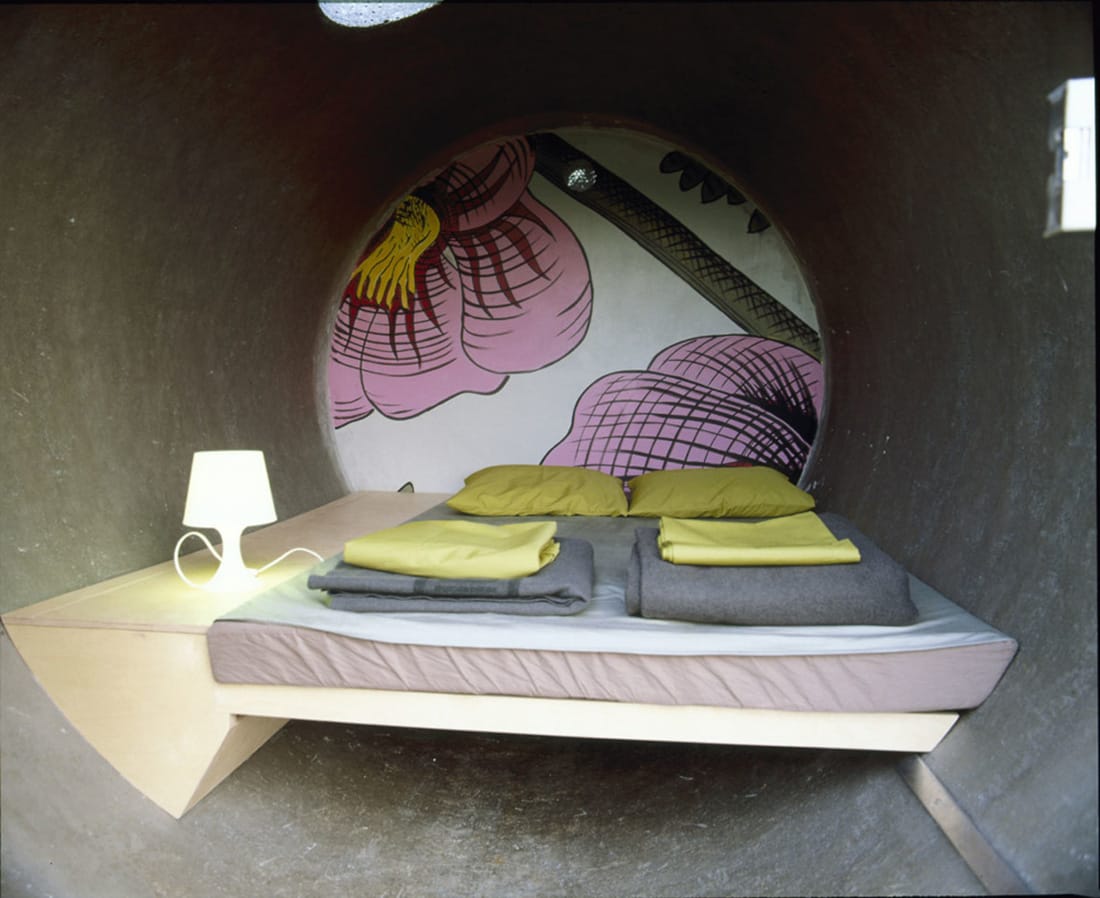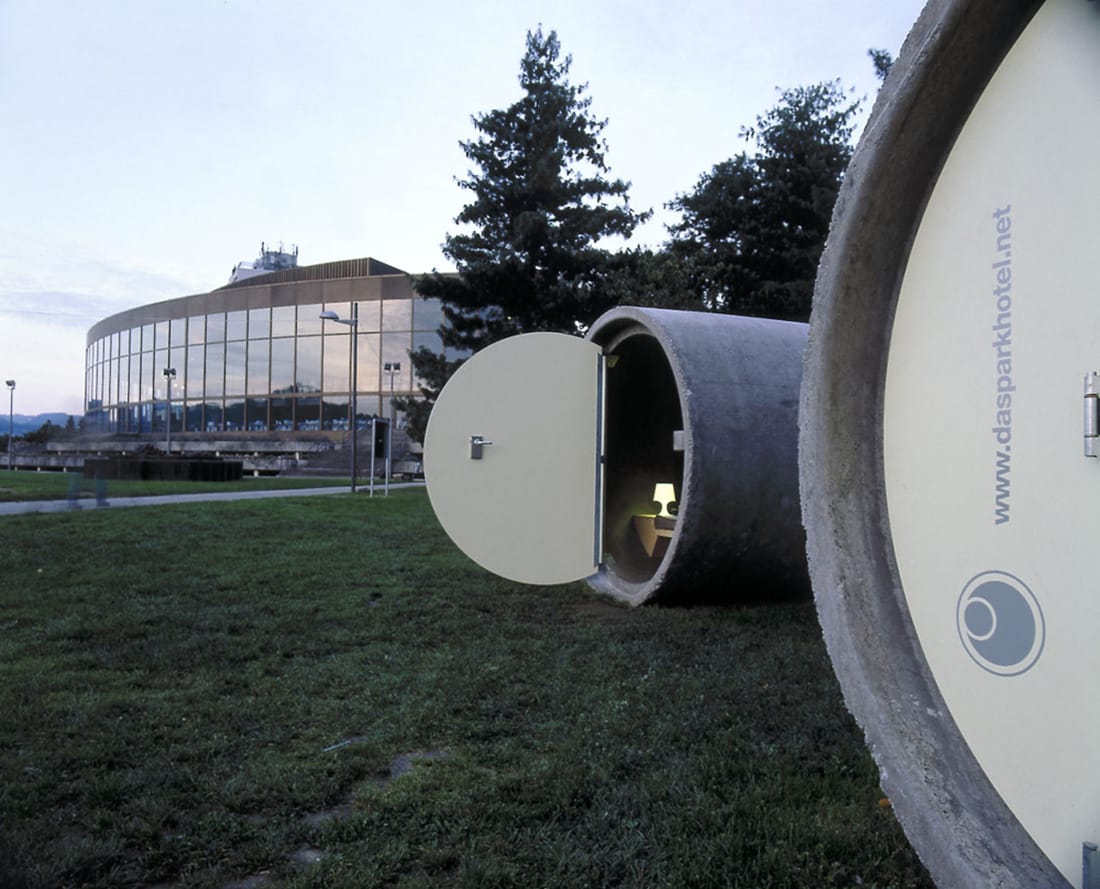 Credits
Author of the creative story
Andreas Strauss
Supported by an art contest grant (50% of the budget came from the Kupf Innovationstopf) and the rest of the budget was enabled through various supporters and sponsors. (C Bergmann / Optimo / Eurofoam/ and a bunch of people helping to make it possible)
Project start
2005
Location
Linz, Austria
Bottrop, Germany
Related posts
Powered by