The building is situated in a green area outside the city centre, in an alpine landscape featured by well recognizable natural and anthropic signs. It hosts several different functions, like get-together activities for the local community, shows and entertainment and it will be used for concerts, theatrical performances, conventions, conferences, art exhibitions and expos.
The project looks at Agordo's typical landscape and urban morphology to create a new language. The structure is characterized by an undulating, multi-pitched roof and has been designed taking inspiration from the typical constructions of the agordinian Valleys (tabià), with wooden frame and cross bracing elements. The supporting structure has been conceived in timber, both for environmental compatibility and consistency with the Alpine building tradition, from which it draws inspiration.
The structural grid is leading factor of the project and defines its internal space: a light-weight construction, easily recognizable by the shape of the roof, the very distinctive feature of the building.
What makes this project one-of-a-kind?
The project takes inspirations from the landscape and the local urban context, and gives a new lecture of the traditional language, adjusting to the requirements of the building typology.
The aesthetic of the building is defined by structural elements only; no decorative addition was required. A strong relationship exists between the structural conception of the building and the beauty of the Dolomiti's landscape, and becomes the main expressive theme; the wooden structure follows the roof and the facade in a continuous and balanced way. The structural framework of the building has the ability to become space: the succession of the façade, bracing, and landscape generates a spatial continuity that allows to extend the sight without losing the majesty of the building.
The pitched repeated roof draws a recognizable line through the landscape from South to North creating an iconic sign that opens up in the direction of the valley.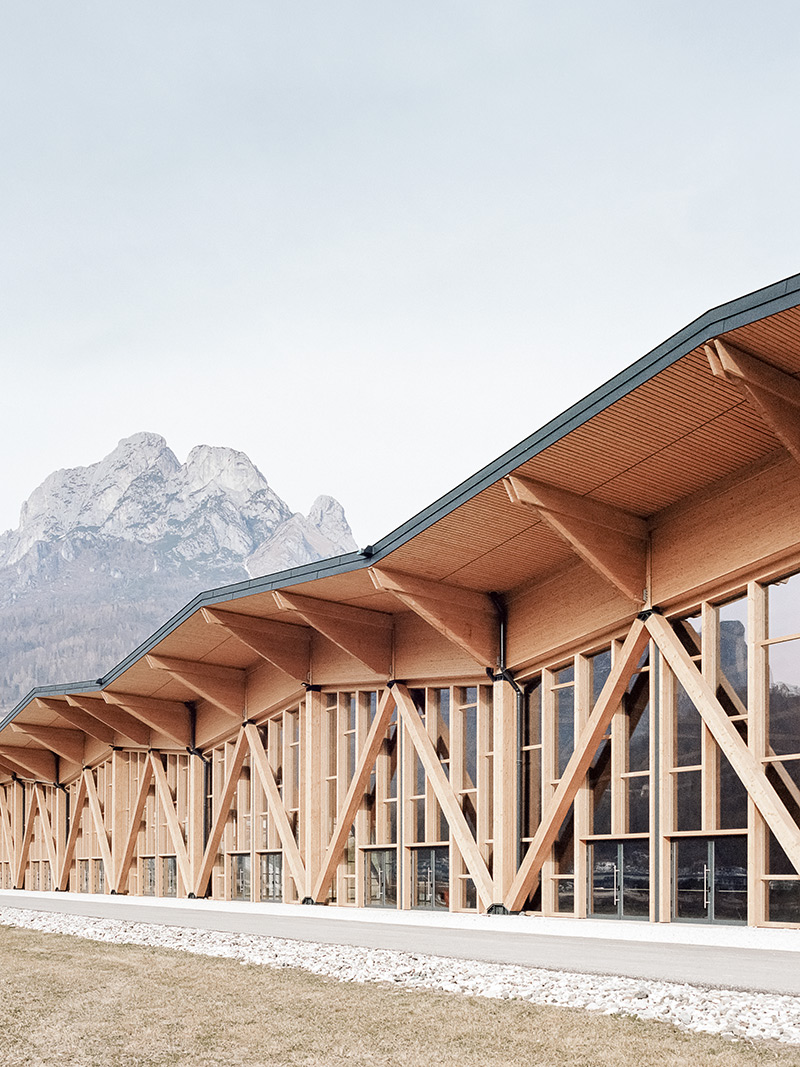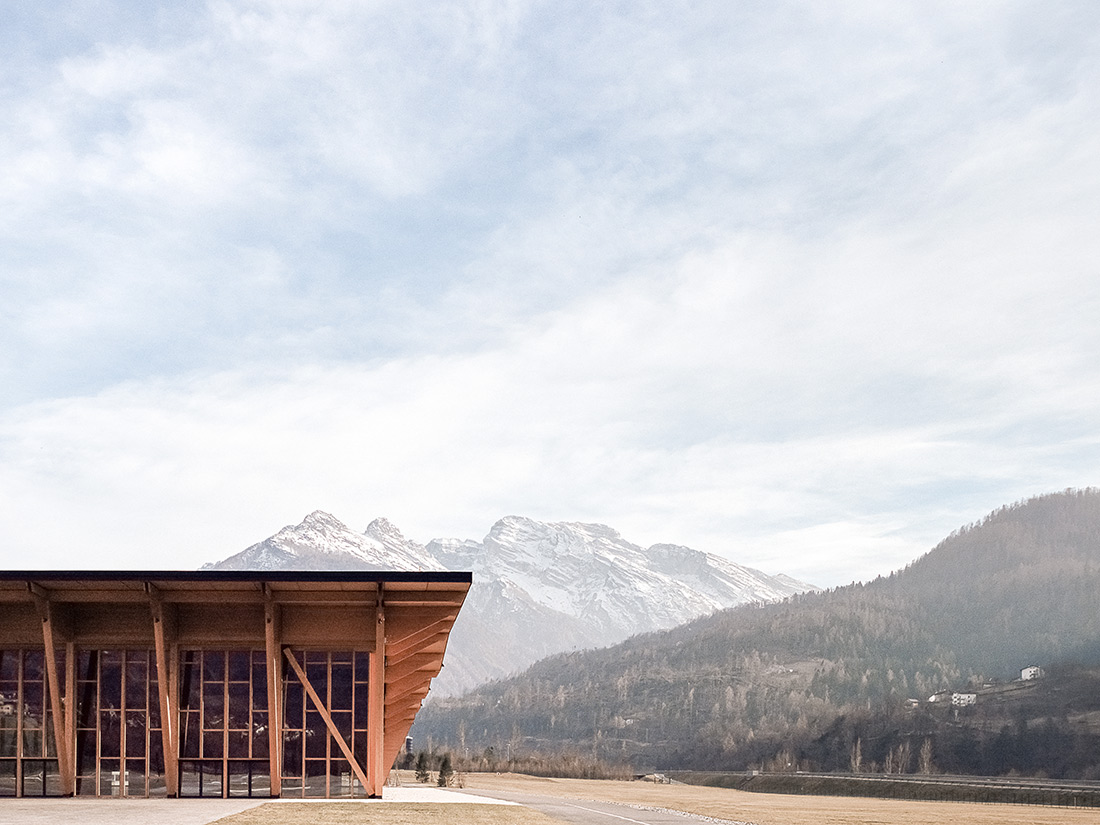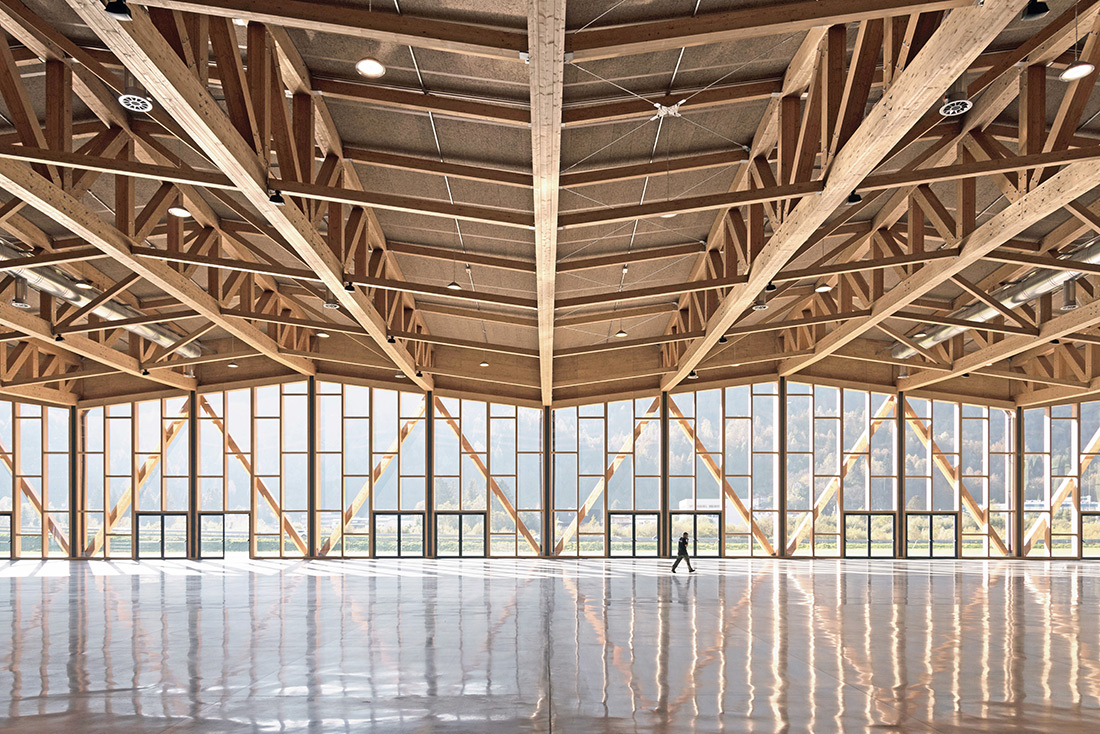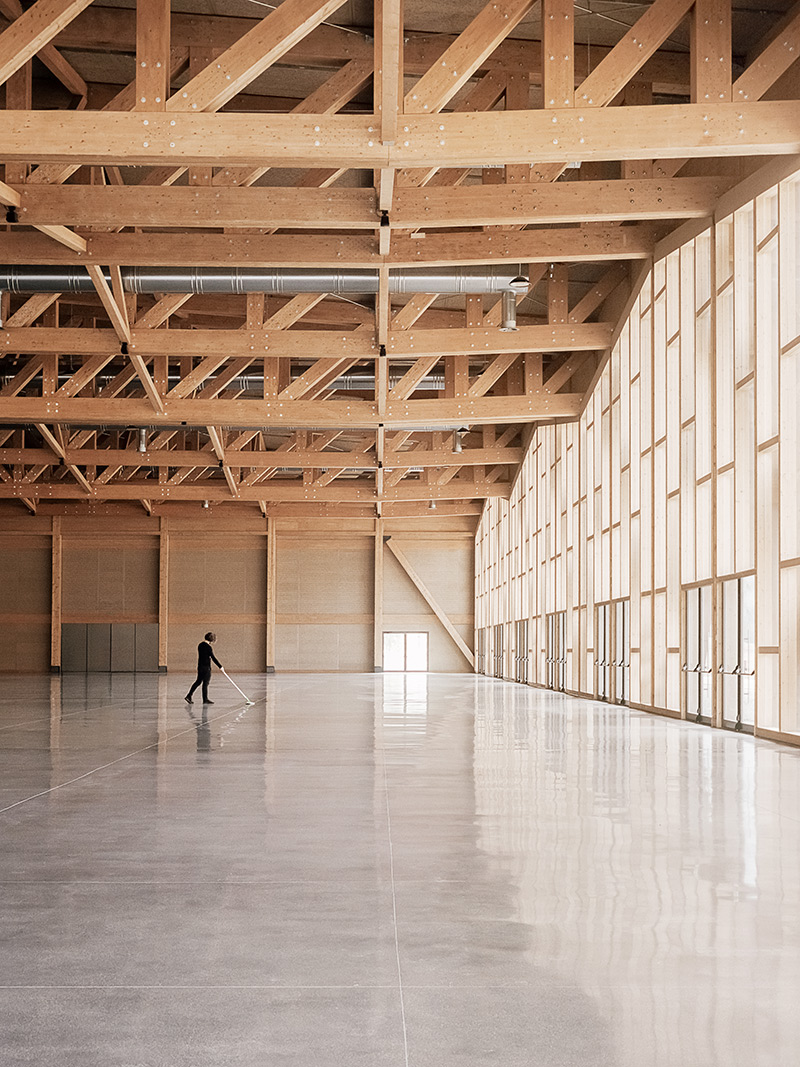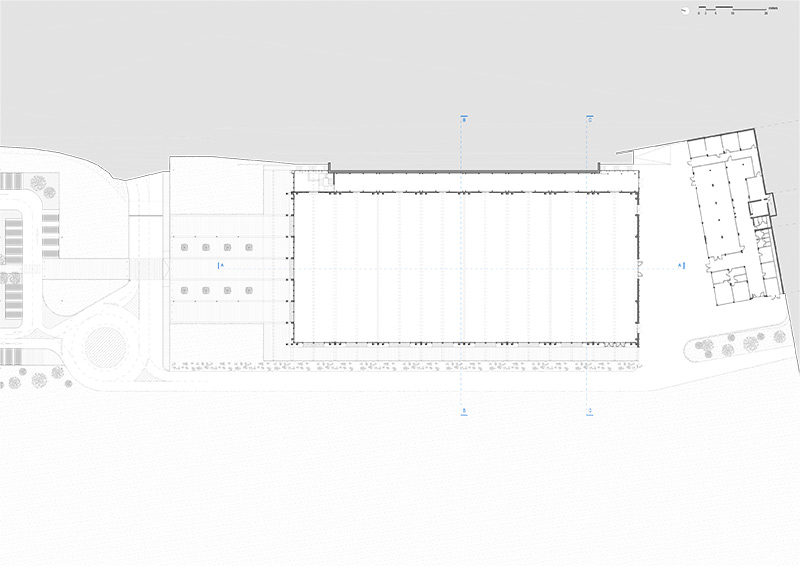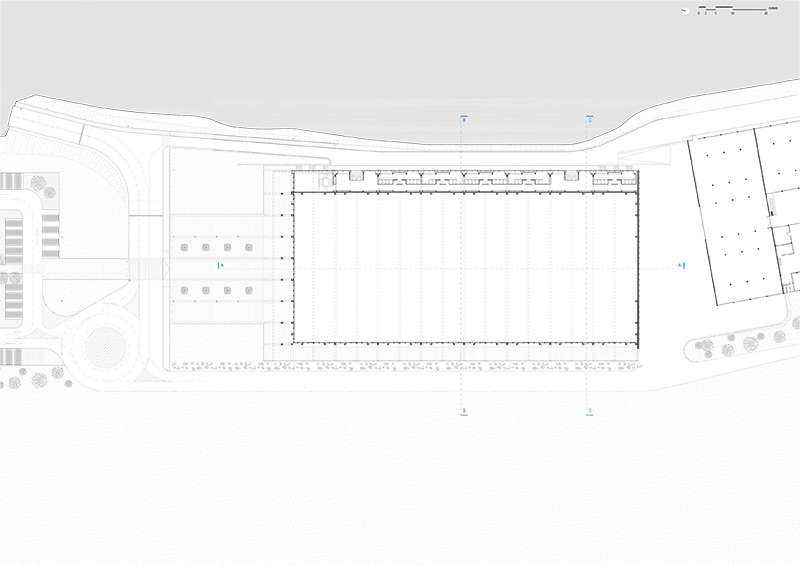 Credits
Authors
Andrea Botter, Emanuele Bressan, Sandro Botter; Studio Botter + Studio Bressan
Year of completion
2018
Location
Agordo, Belluno, Veneto, Italy
Total area
6400 m2
Photos
Simone Bossi Photographer, Emanuele Bressan
Project Partners
Imolalegno S.r.l, Ges group, Florim, Celenit, Ponzi
Related posts
Powered by