The project includes the restoration and adaptation of a 170 m2 flat in a 1928 building, located in the city of Zagreb. While its original layout offered a sufficient number of rooms, the flat felt cluttered and unsuitable for a modern family of four. In order to achieve a sense of escape from everyday life, the interior design breathes a classical, luxurious atmosphere and modern functionality. The design creates a sense of nurturing and growing one's roots as well as enhancing the feeling of warmth. These elements are reflected in a versatile use of seemingly contrasting materials, shapes, textures and colours. The colour scheme features neutral tones which constitute the foundation; enriched with soft, pastel shades. A metallic shine in brass and golden details is present throughout the residence, while softened shades of black surfaces accentuate the spaciousness. Clean and symmetrical lines contrast floral, feminine elements, uniting the life force energies.
The residence includes the following rooms: hall area, kitchen & dining area, living room area, master bedroom, two children's rooms & four bathrooms.
What makes this project one-of-a-kind?
The challenge consisted of transforming an old downtown apartment into a modern and functional living space, while respecting its uniqueness. The apartment is designed as a contemporary interpretation of the classic style combined with modern elements, details, and decorative wall panels.
One of its most distinctive features is the entrance hall that combines elements of luxury with functionality. Besides making an indelible first impression upon entering the apartment, this hall is a hiding central storage space in the form of a compact cube that functions as a large walk-in closet. The cube space is divided into a wardrobe closet, a shoe closet, and a storage room for cleaning-related items. In addition, the cube hides a small guest toilet, and everything is lined with mirror door fronts that visually enlarge the space.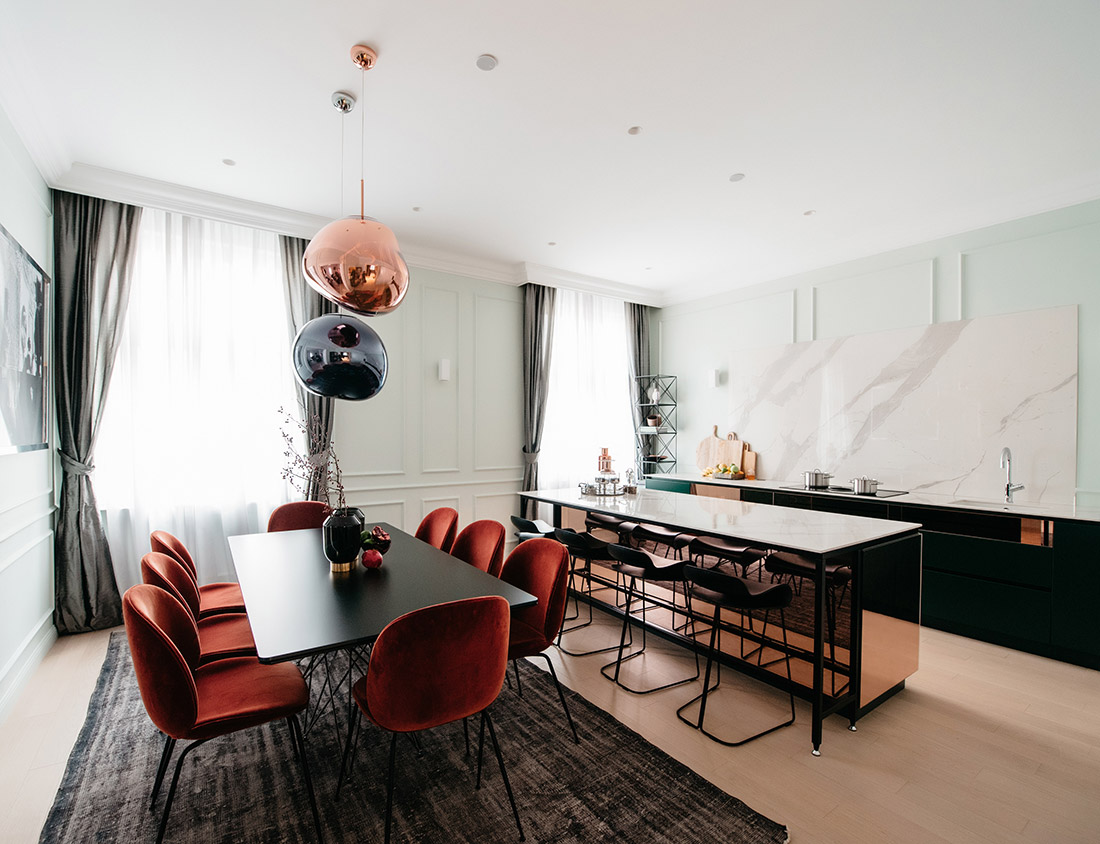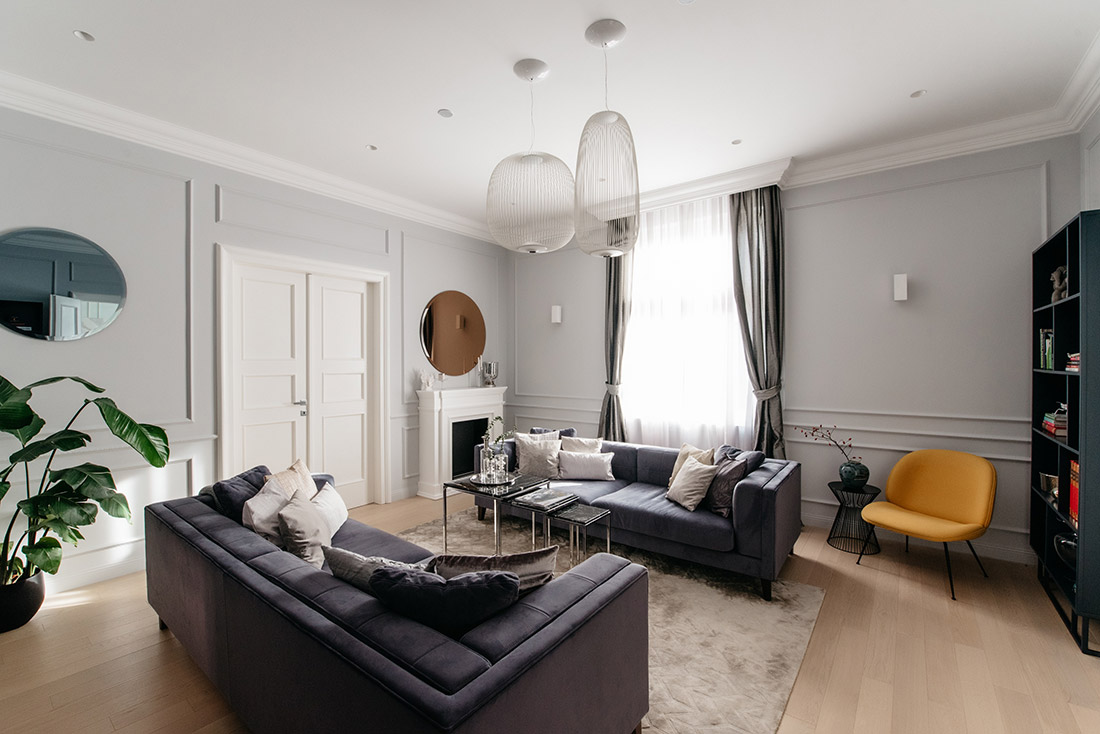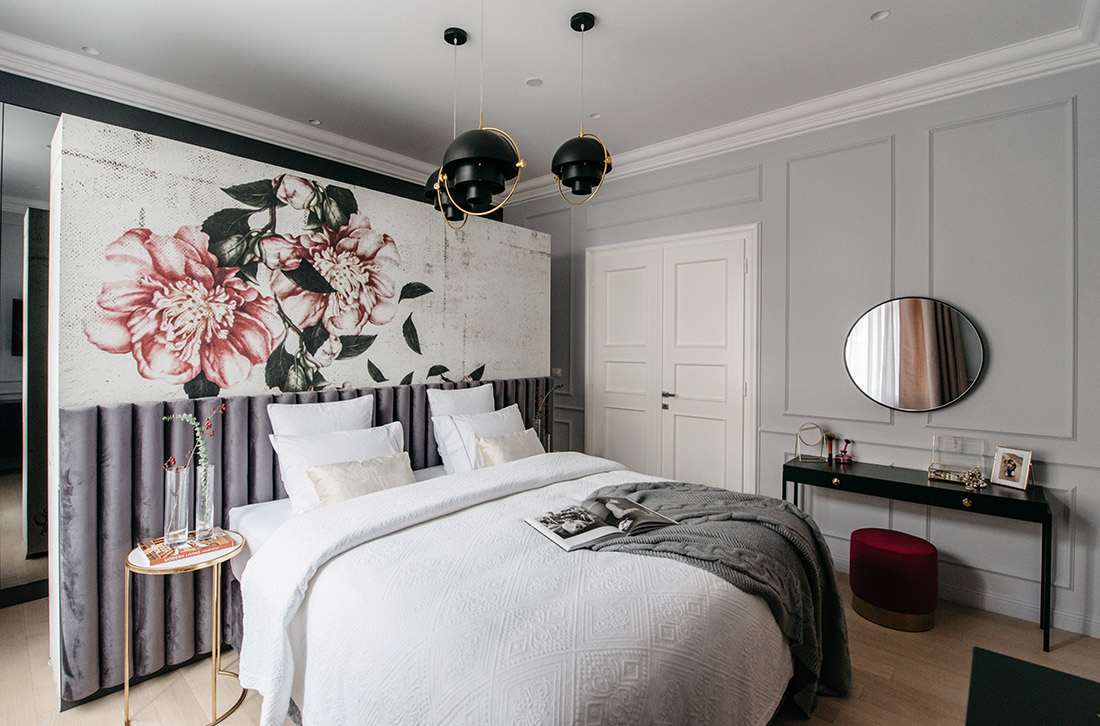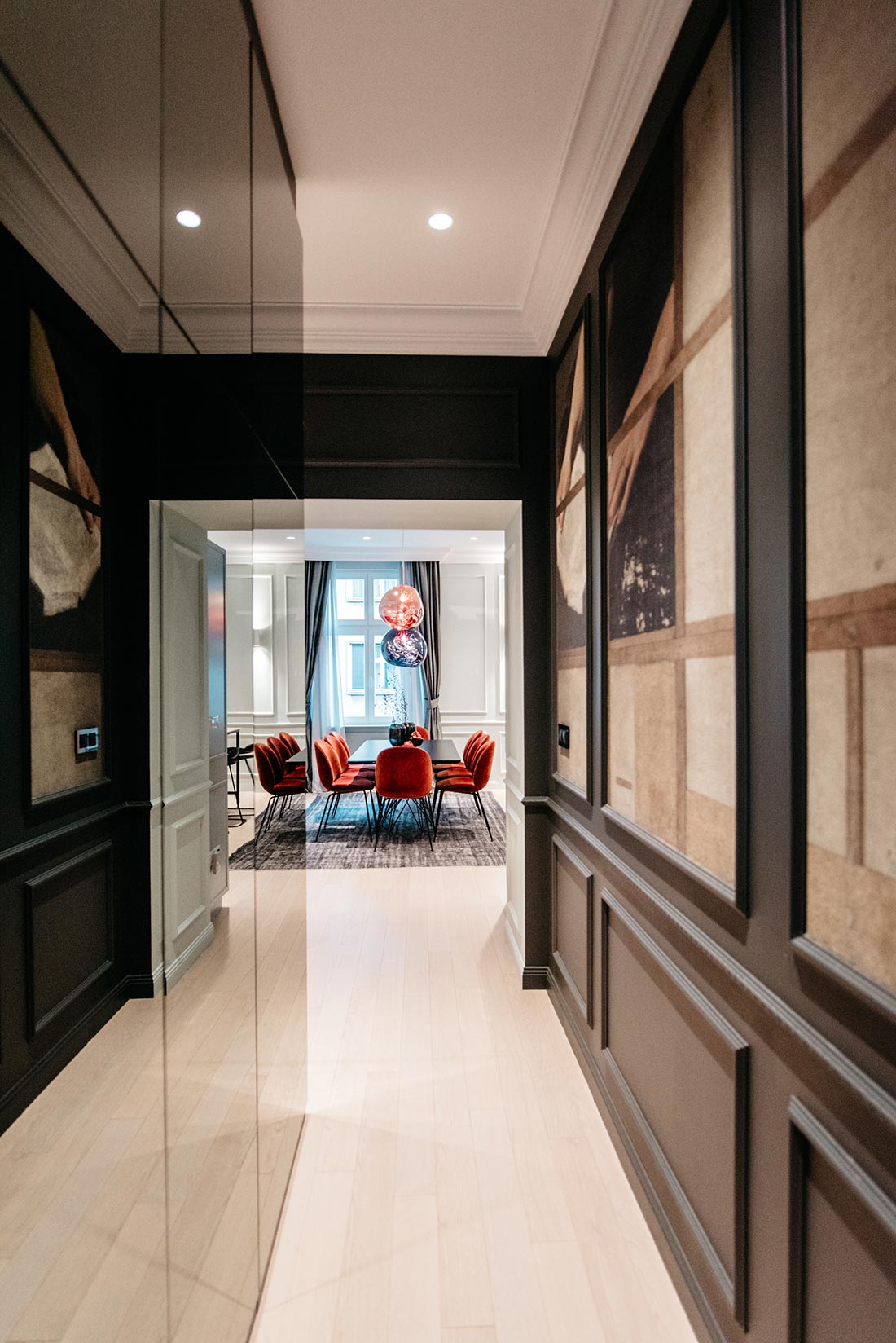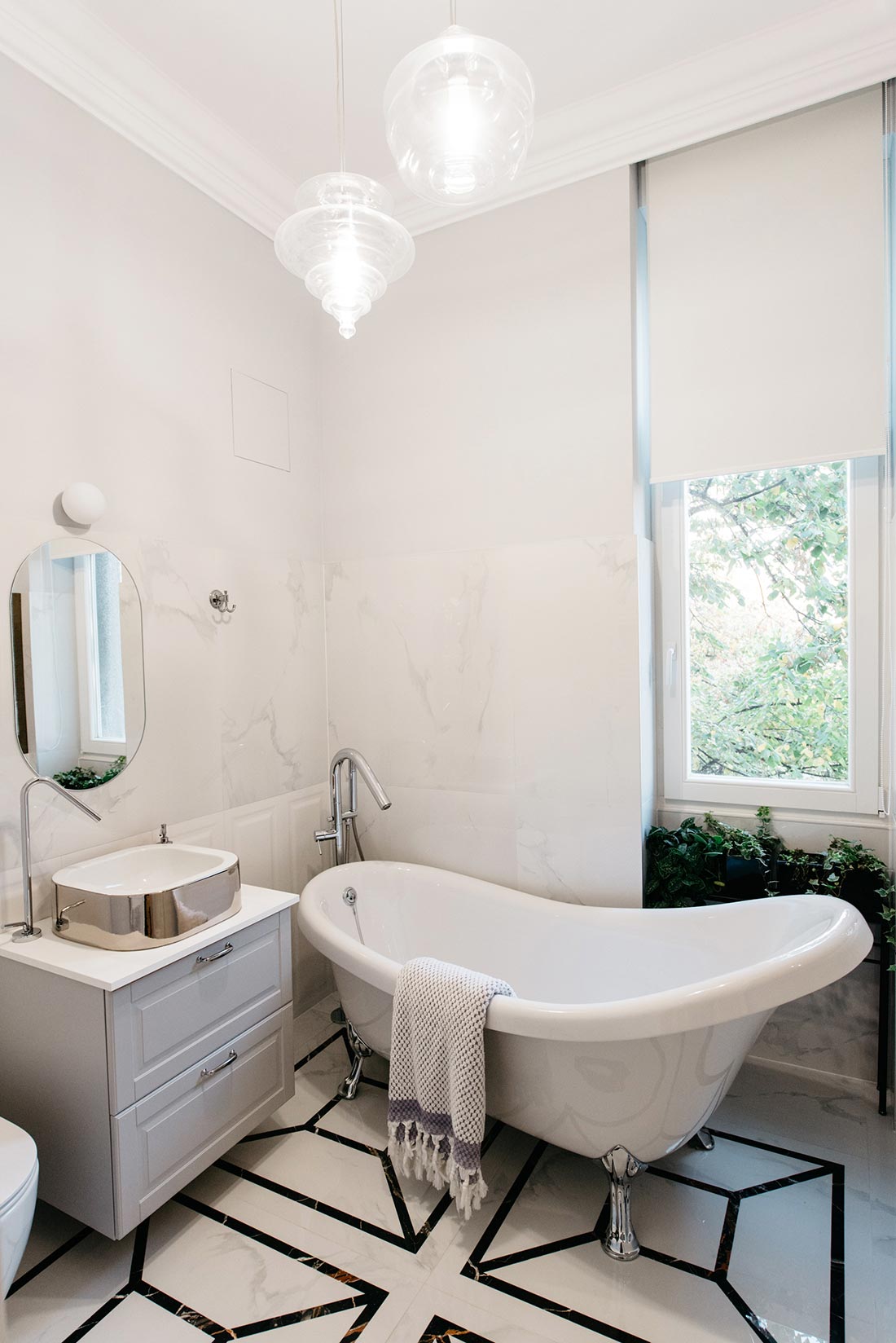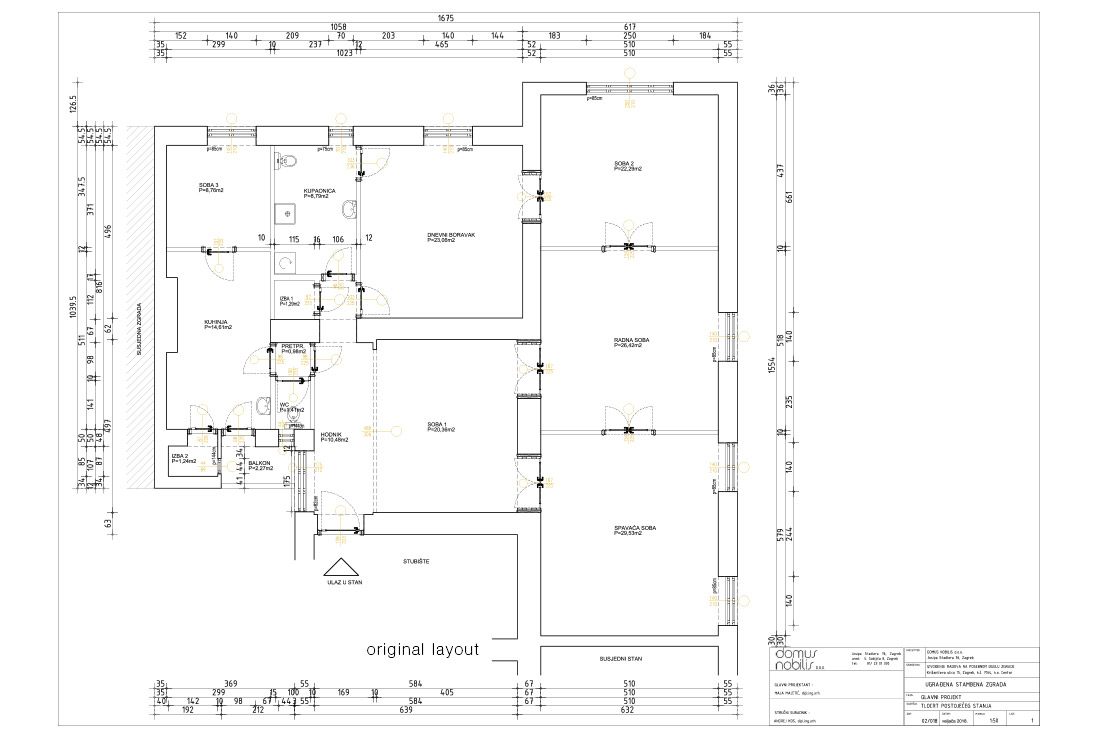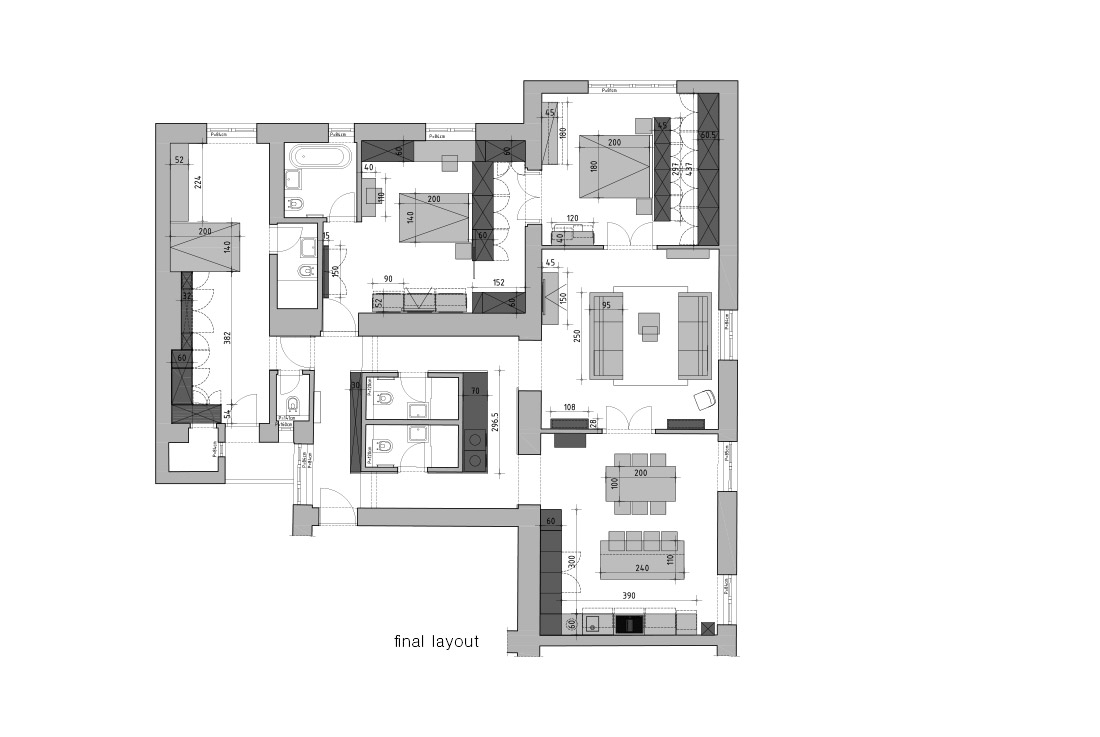 Credits
Authors
Mirjana Mikulec Interior Design; Maja Majetić, Mirjana Mikulec, Martina Hećej, Ivana Niskota
Client
Mirjana Mikulec
Photos
Sanja Jagatić
Location
Zagreb, Croatia
Year of completion
2018
Total area
170 m2
Project Partners
Fine Home Finishing d.o.o., Kamenički, Studio Sto-A, Bravarija Buzina, Elgrad,, Petrokov, Hilding Anders, Loft, Kalcer, Lesnina, Elgrad, Naftalina, Et Cetera, Mashroom, Bo Concept, Bokart, Međimurka BS, Modul contract, Bonaldo, Gubi, Tom Dixon, PPS Galeković, EtCetera,, Wall&Deco, Hans Grohe, Inotherm, Stolarija Rudolf, Sky link, Vailant, Lokve, Liebherr, Franke, Elica, Grohe, Schneider Electric
Related Posts
Powered by