PUERTO LUNA AZUL, an atelier and vacation home, is located on the east coast of the Istrian peninsula in Croatia. Perched on a slope, its entire glass front faces Kvarner Bay with the island of Cres, Lošinj, Unije, Susak, etc. All those who participated in its project design were guided by the idea of interpolating the building into the landscape, keeping as many as possible natural elements in the park segment and preventing the swimming pool competing with nature. Steel H-beams are the mainly structural elements. Decorative functional materials for facade cladding and part of fence walls were made using COR-TEN. Interior materials mostly include Okoume plywood.
What makes this project one-of-a-kind?
Puerto Luna Azul is very elegant and 'light' house built of wood and iron, cement and glass composited on a magical site plot, embraced by wondrous stone walls. It plunges into the surreal landscape that rises from the sea, it's like a port suspended in the air between the sky and the sea.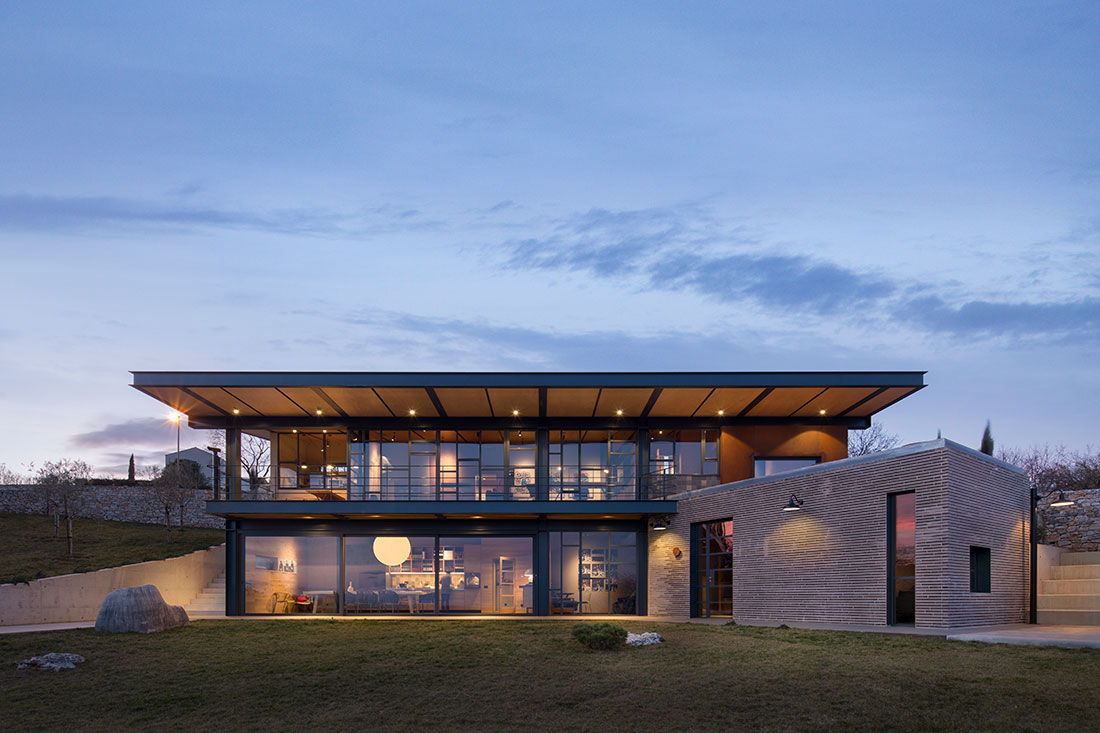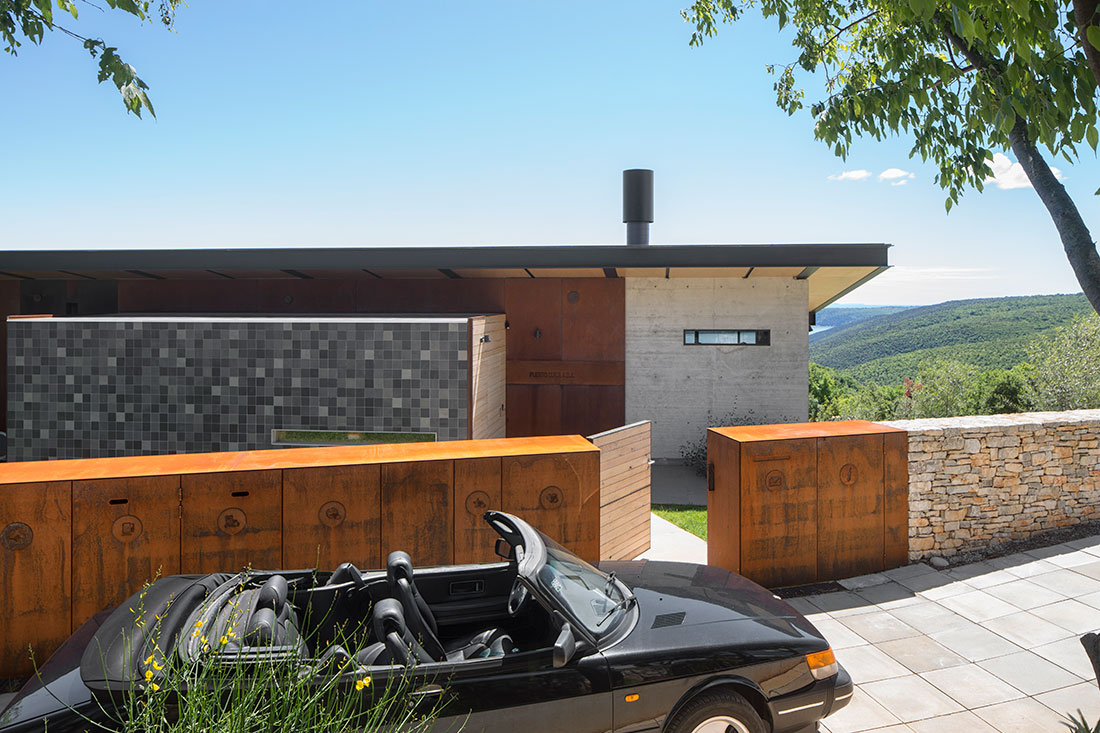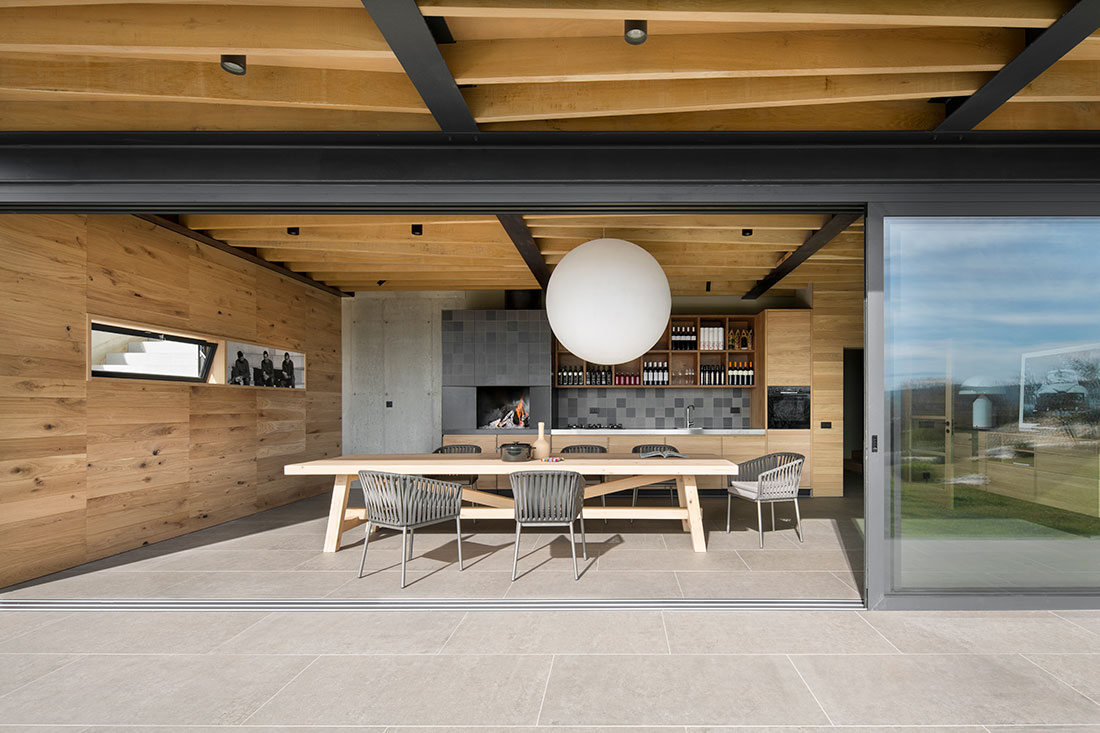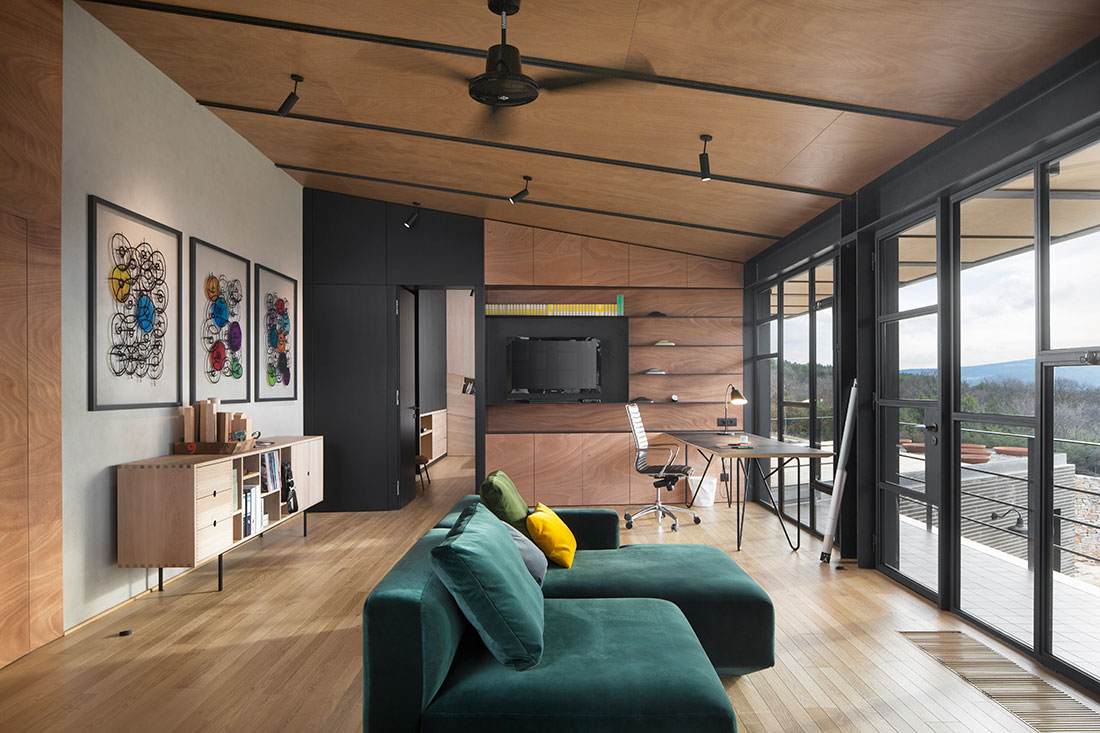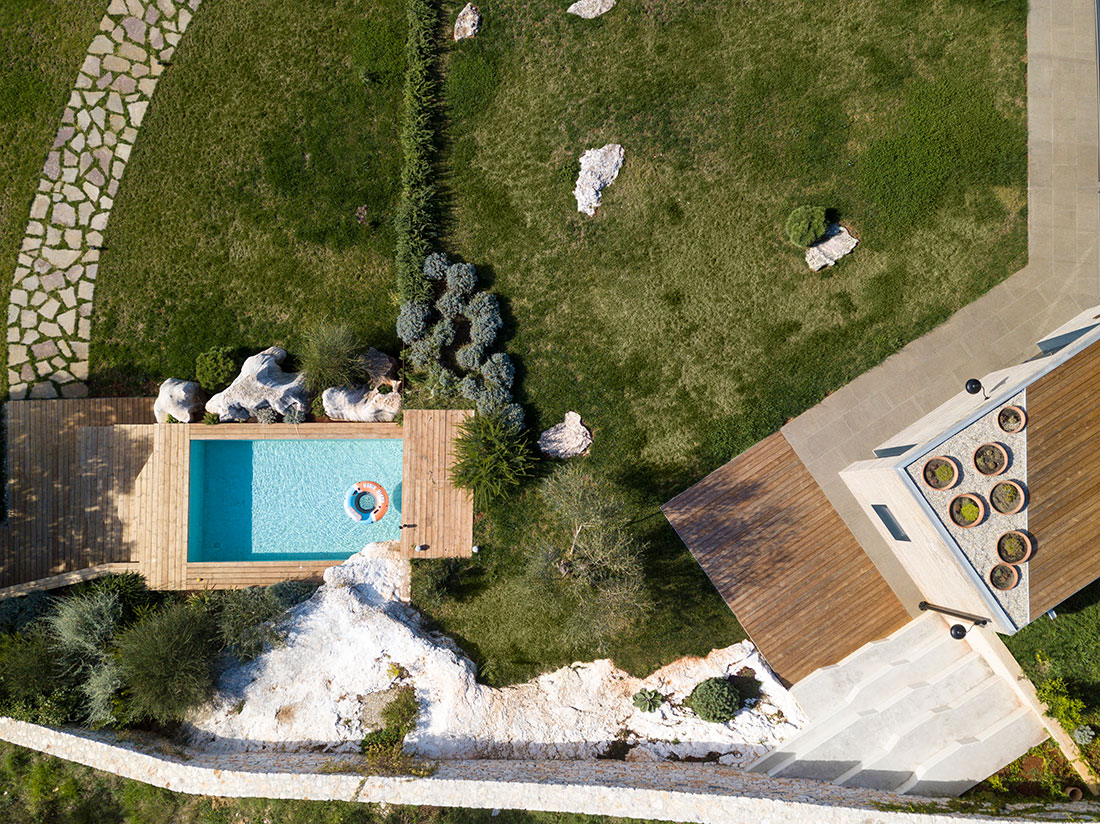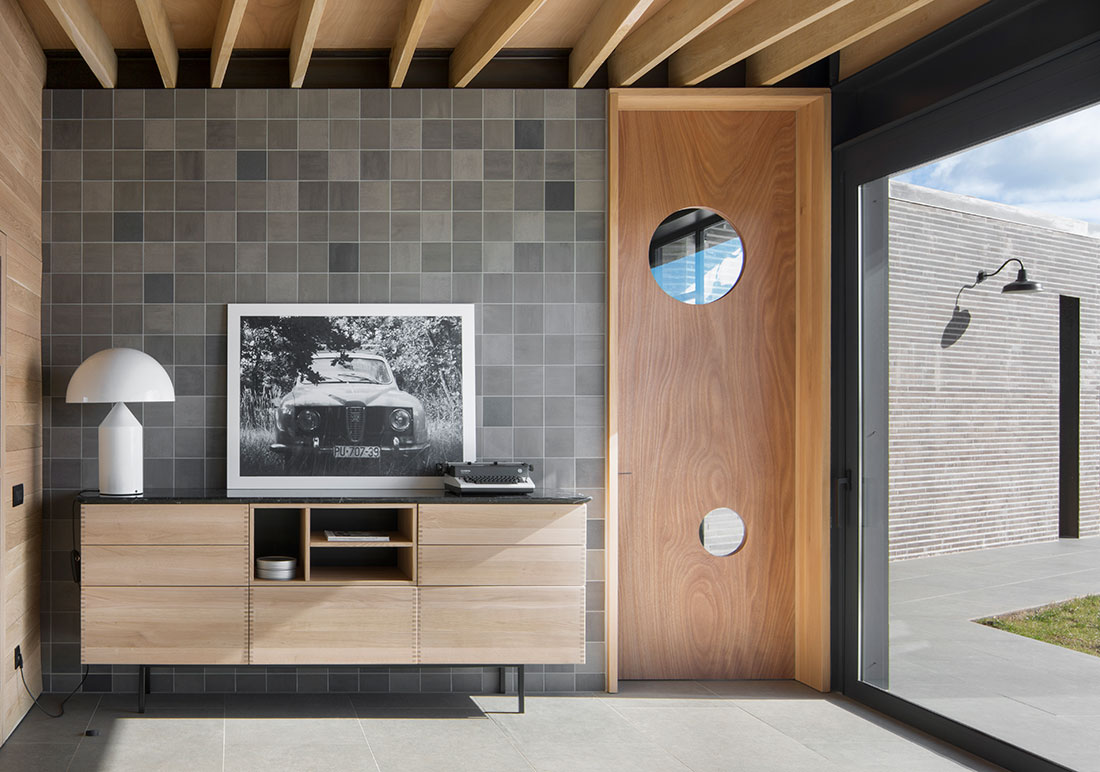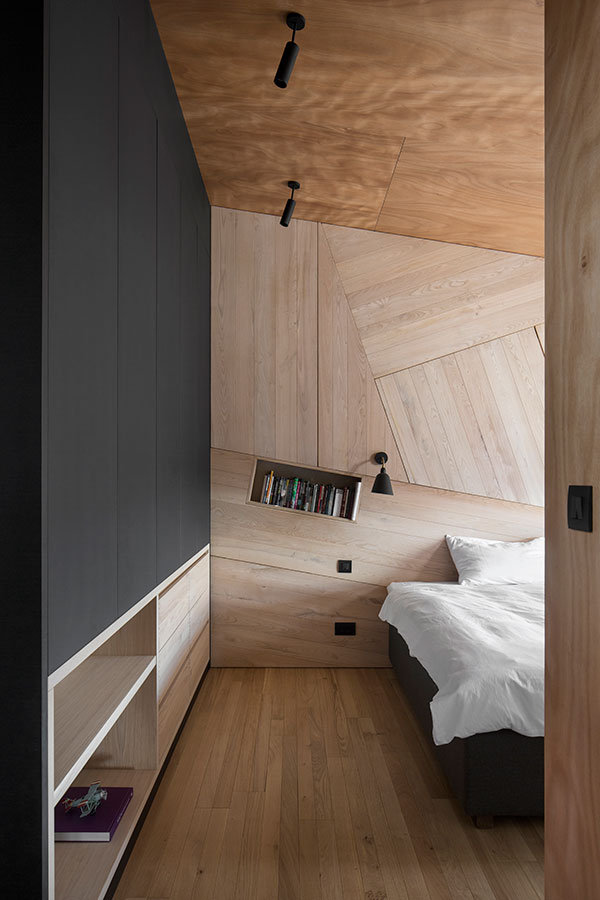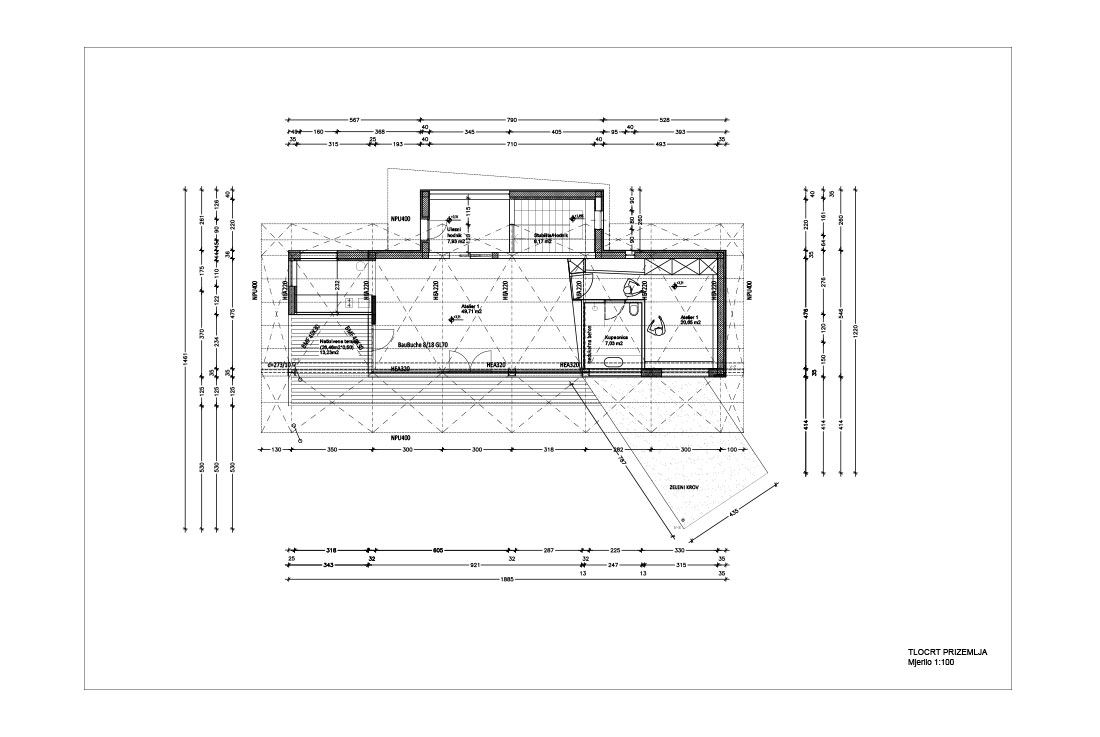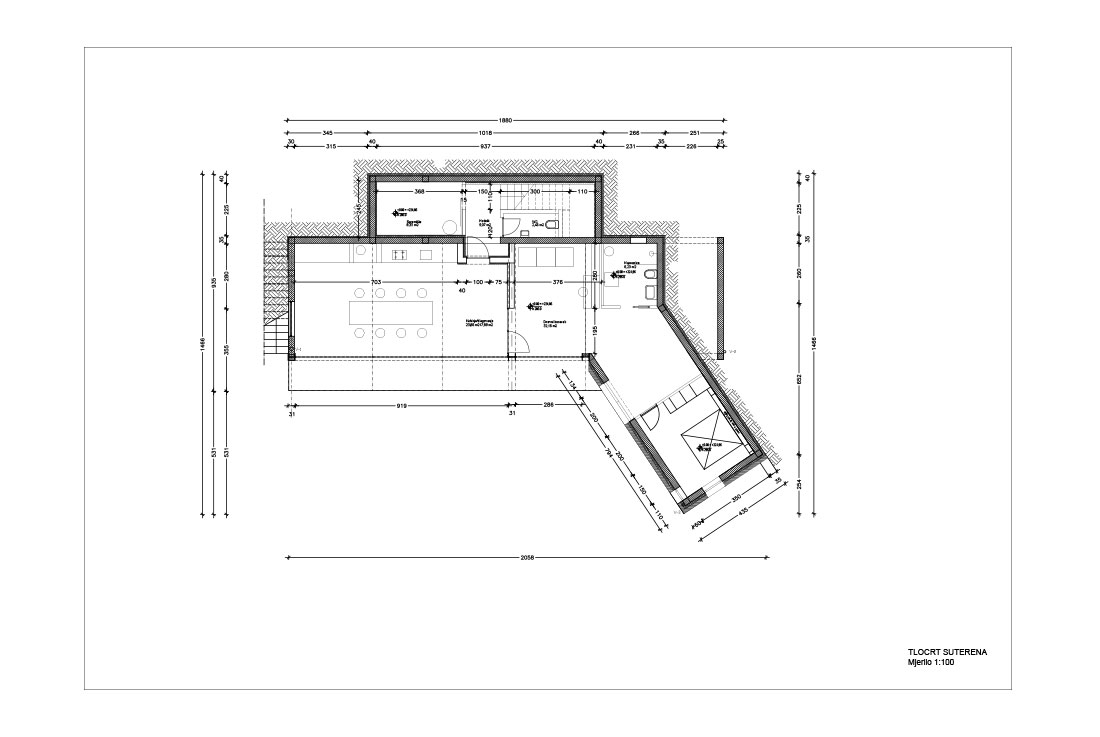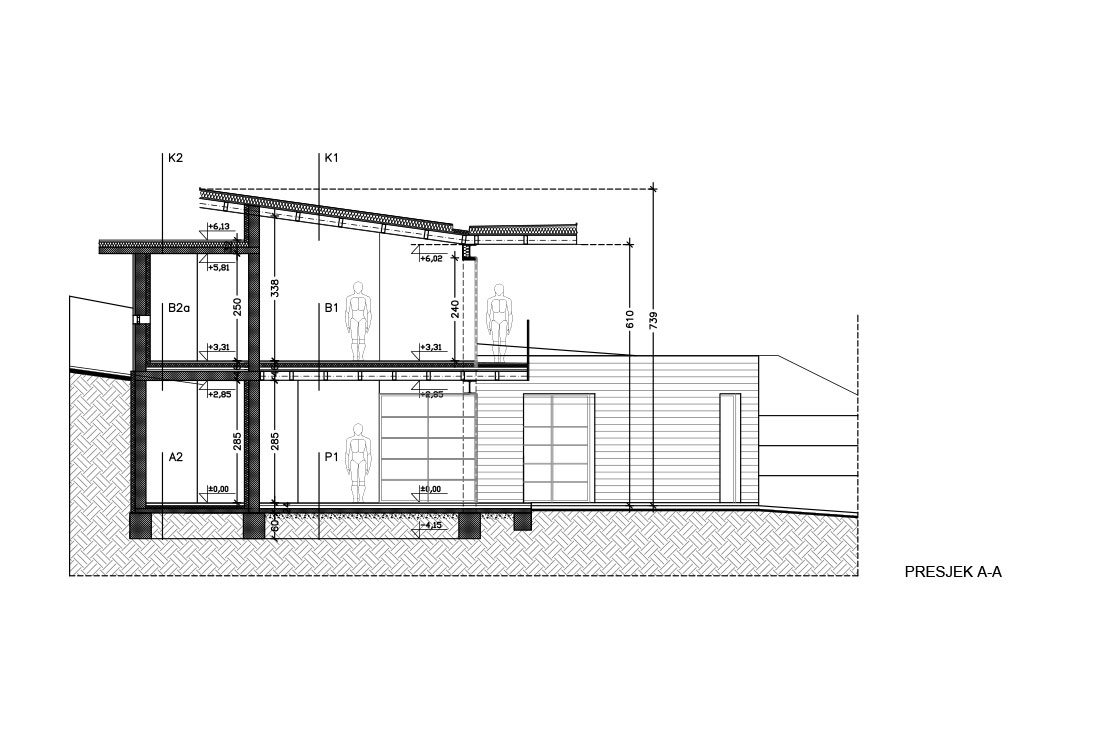 Credits
Authors
Studio Fabrika and Arhitektonski studio +; Željko Burić, Karin Blažina, Leonid Zuban, Antonio Balzareno
Client
Željko Burić
Photos
Rajan Milošević
Year of completion
2019
Location
Puntera, Barban, Croatia
Total area
257 m2
Site area
1482 m2
Project Partners
Marconi, Pula and Tehnomont, Emu, IM Metal, Fianona, LIM Mont, Mogs, Ottostum, Duravit, Royal Mosa, Pertot Trieste, Tekna, &Tradition, Metalmont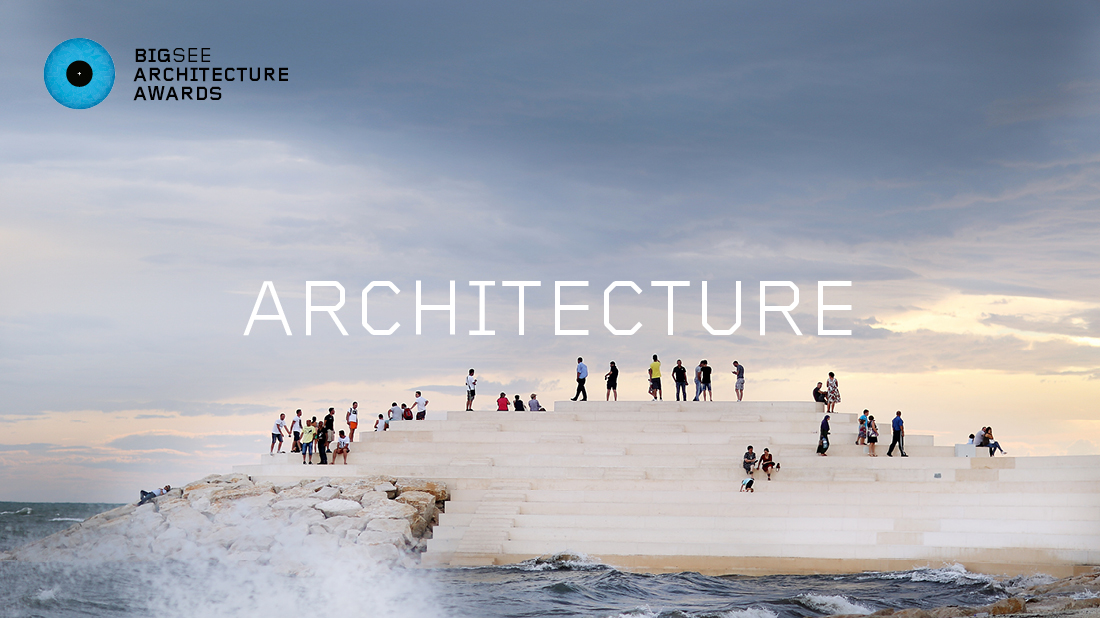 Related posts
Powered by