The multifunctional sports playground was realized in 2021 in the neighborhood of Petrača which is the municipality of Župa Dubrovačka. The goal was to achieve the maximum possible use of space for the outdoor activities and accompanying facilities, even though the shape of the plot was demanding and limiting. The intention was to create a well-designed community space that has many activities and amenities to keep visitors of all ages active and engaged for an entire day.
The conceptual solution of the projected area includes one football field and one half of a basketball court, which together with the children's playground are connected by connecting paths and stands for spectators. In the northern part of the playground, due to the high difference in the height of the terrain, a space for free climbing was built along the retaining wall. The plateau surface of the football and basketball courts is made of concrete, while the children's playground and free climbing area are made of anti-traumatic cast rubber base which provides safety use. The playground is accessible from northern and southern part and welcome kids of all abilities.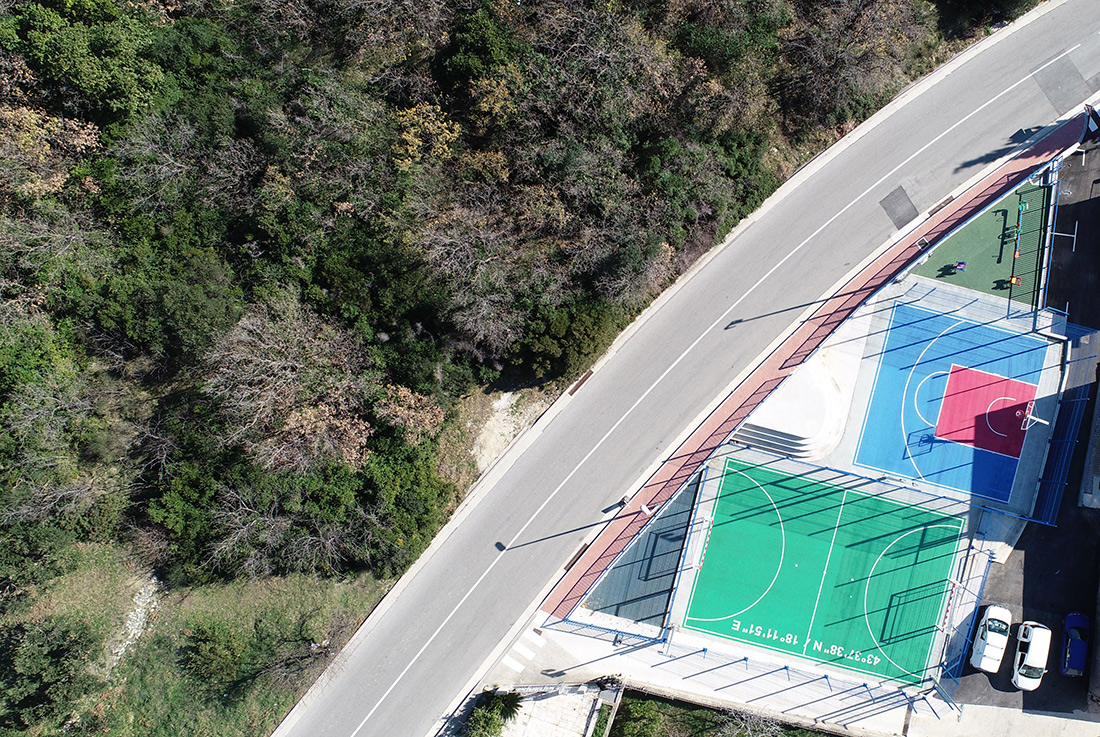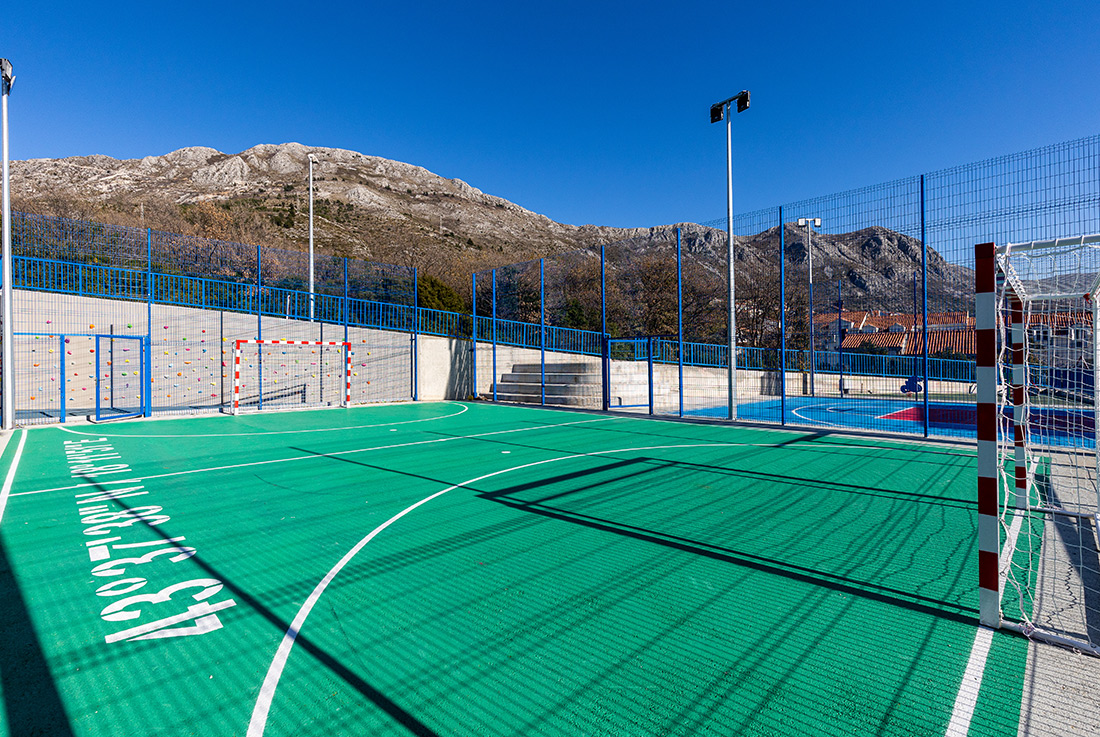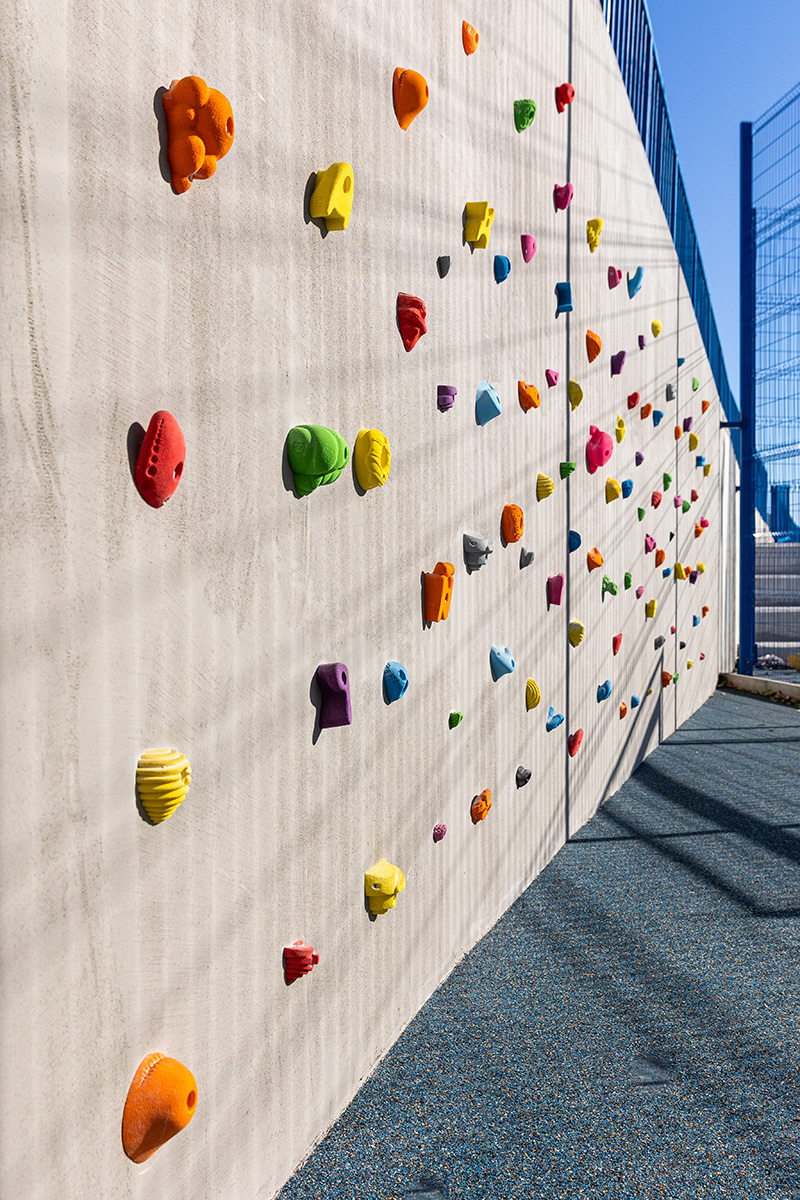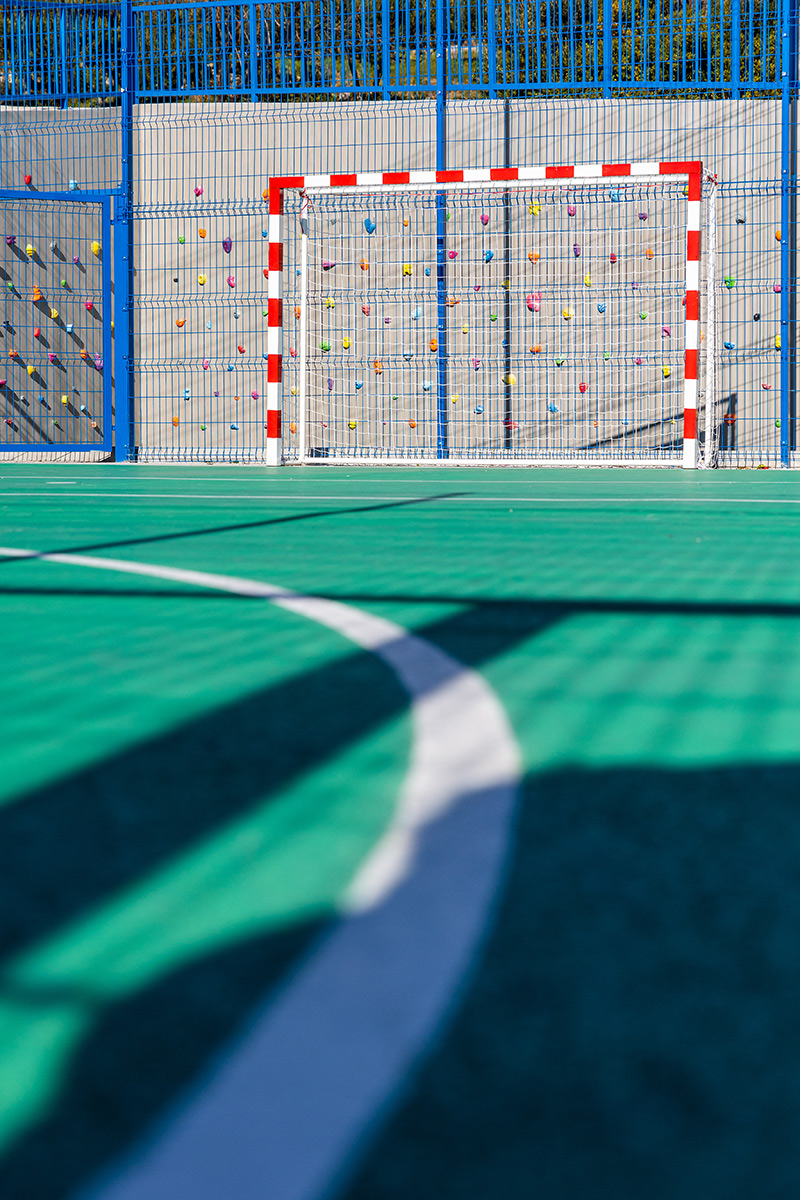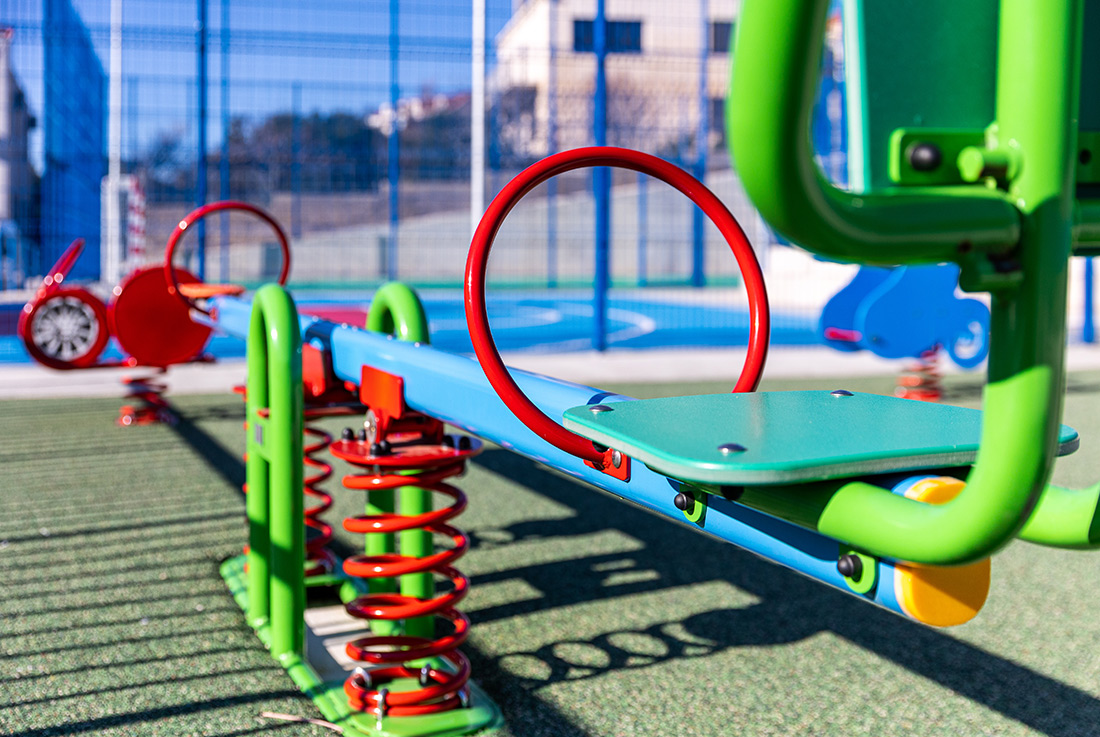 Credits
Architecture
Proto-arch
Client
Municipality of Župa dubrovačka
Year of completion
2021
Location
Petrača, Municipality of Župa dubrovačka, Croatia
Total area
667 m2
Site area
667 m2
Photos
Dino Avdić and Geovrtine d.o.o.
Project Partners
Related posts
Powered by