The main concept was to create a scale of the building which would fit into a complex urban environment. This transition between the volumes of the surrounding buildings was achieved by the "optical illusion of the scale of the building" through the rotation of the floor plan, adaptation to the tectonics of the existing terrain and finally, the alternation of different sizes of openings on the facade. The secondary concept was to create a compact mass of the building, in which the facade of the walls and balconies will be unified. The wooden batten appeared to be the most suitable material, which can also form a cover for the ventilated cladding, a transparent wall or balcony railing.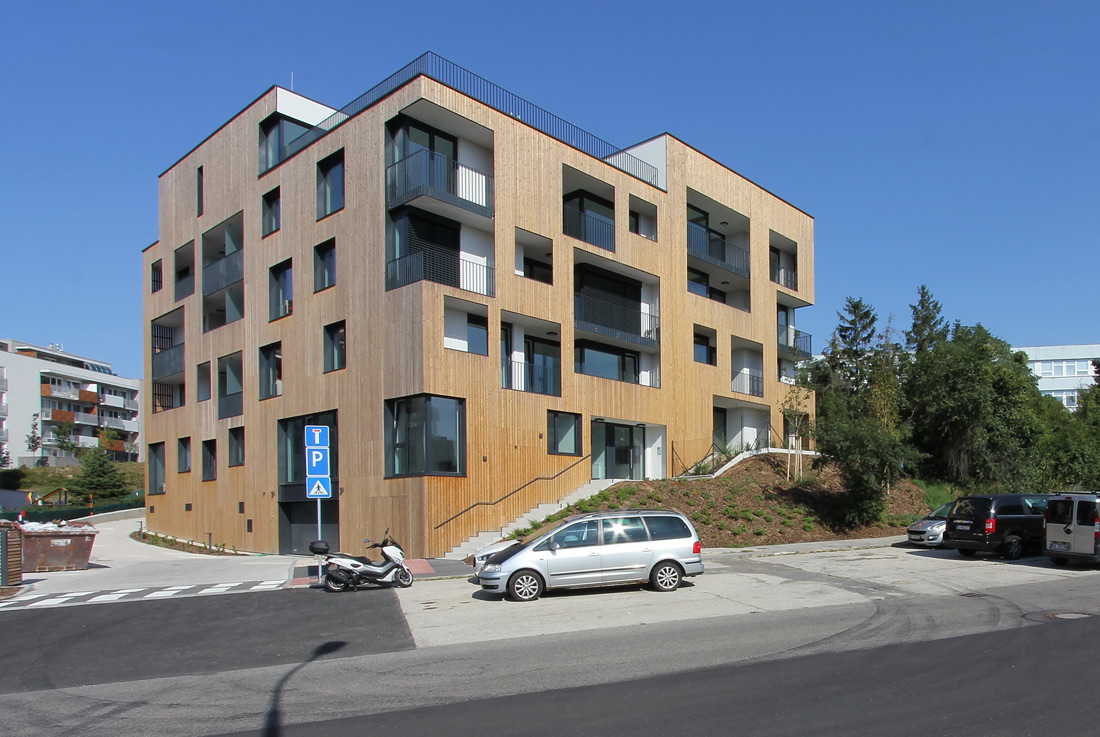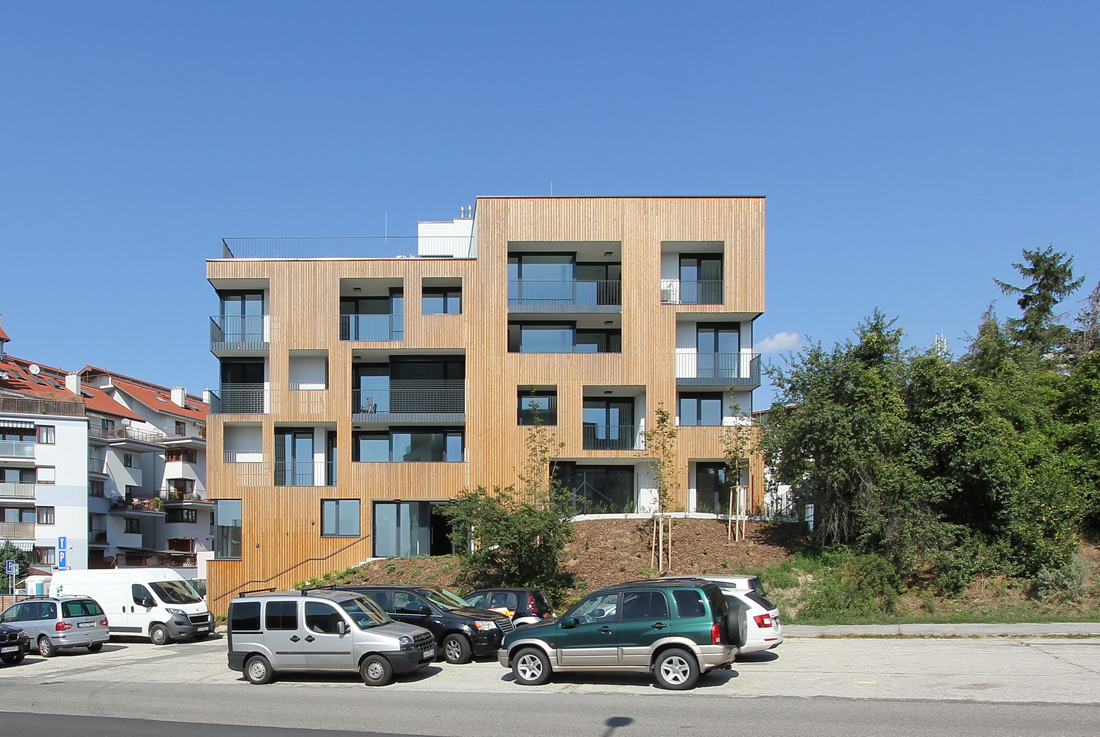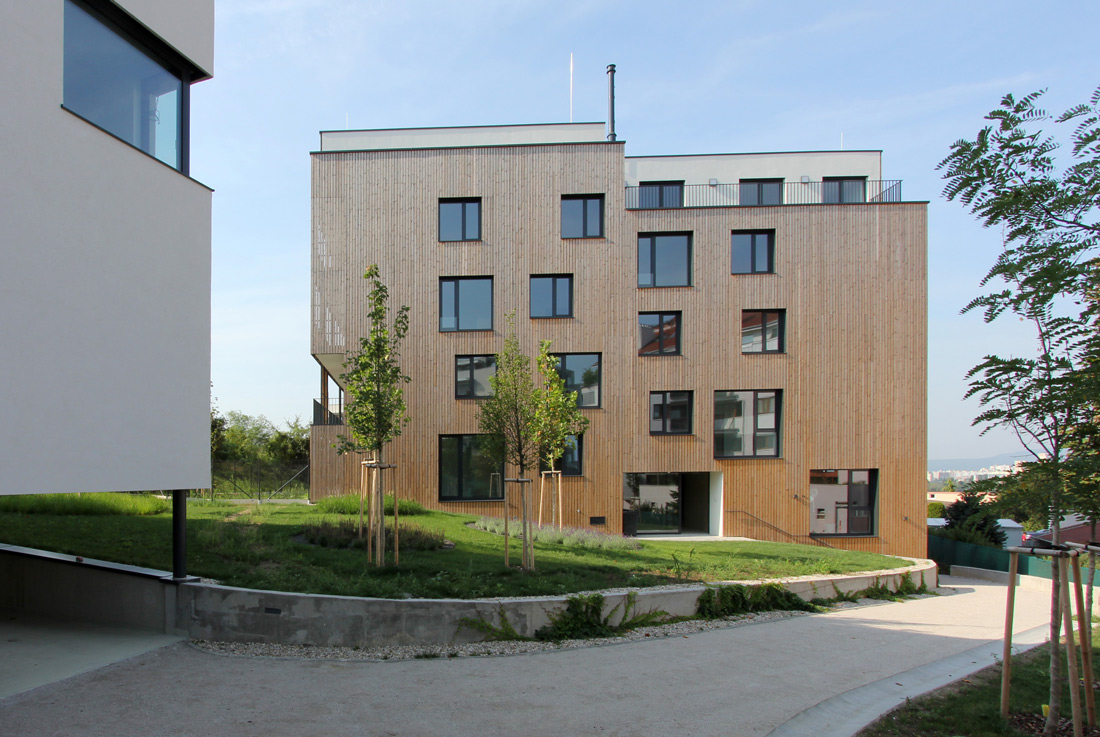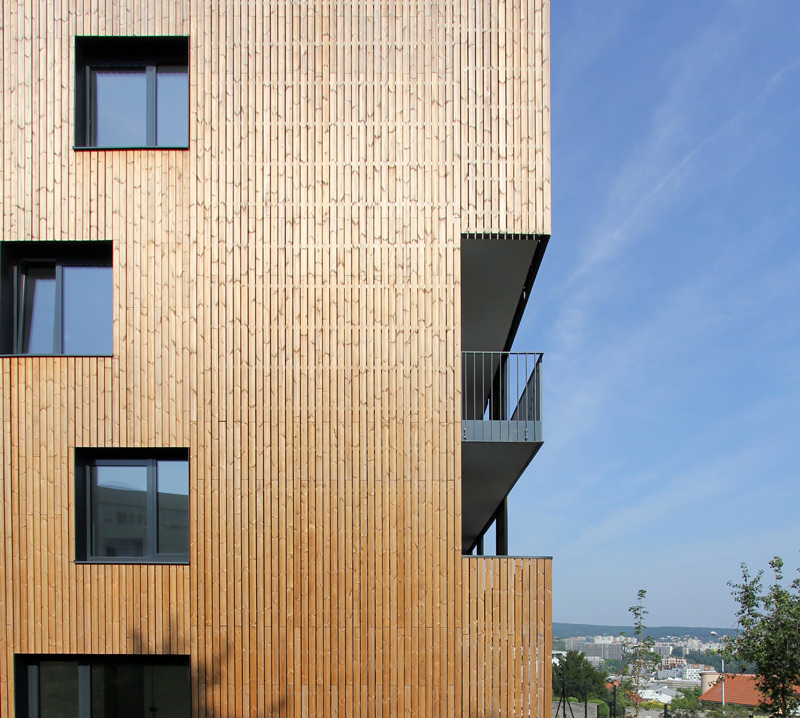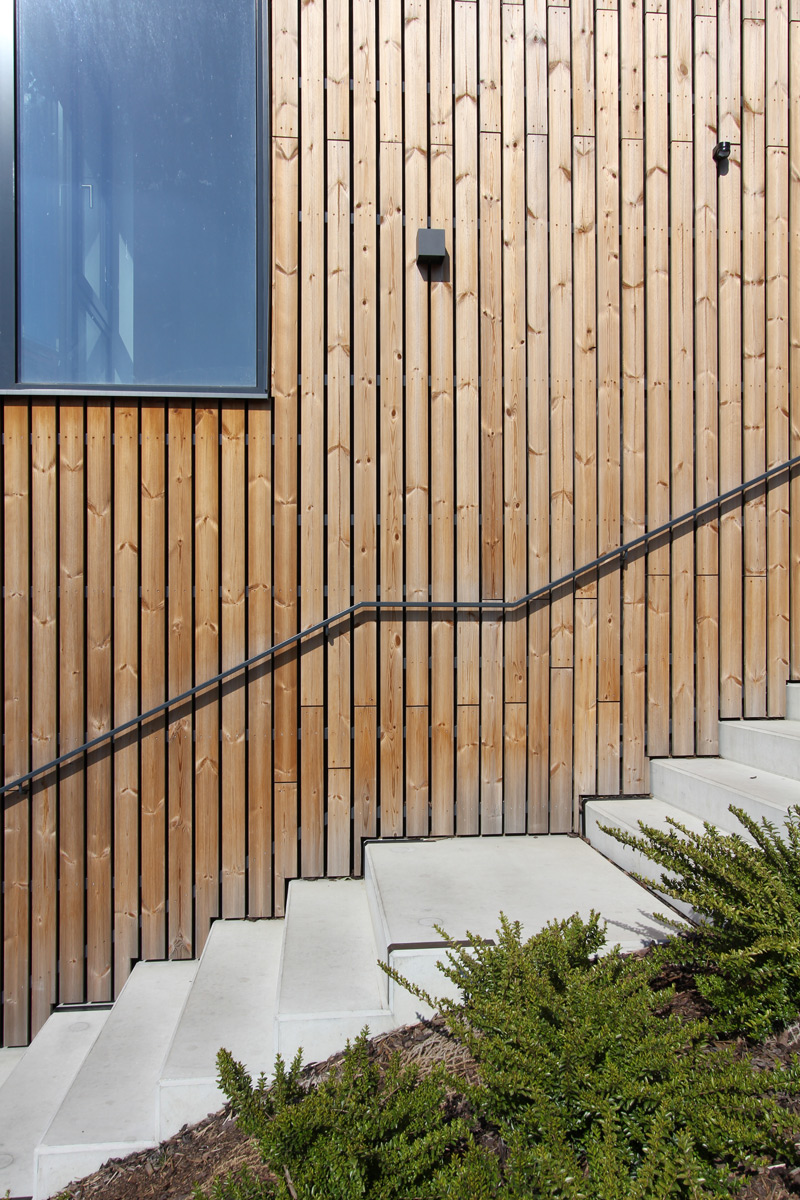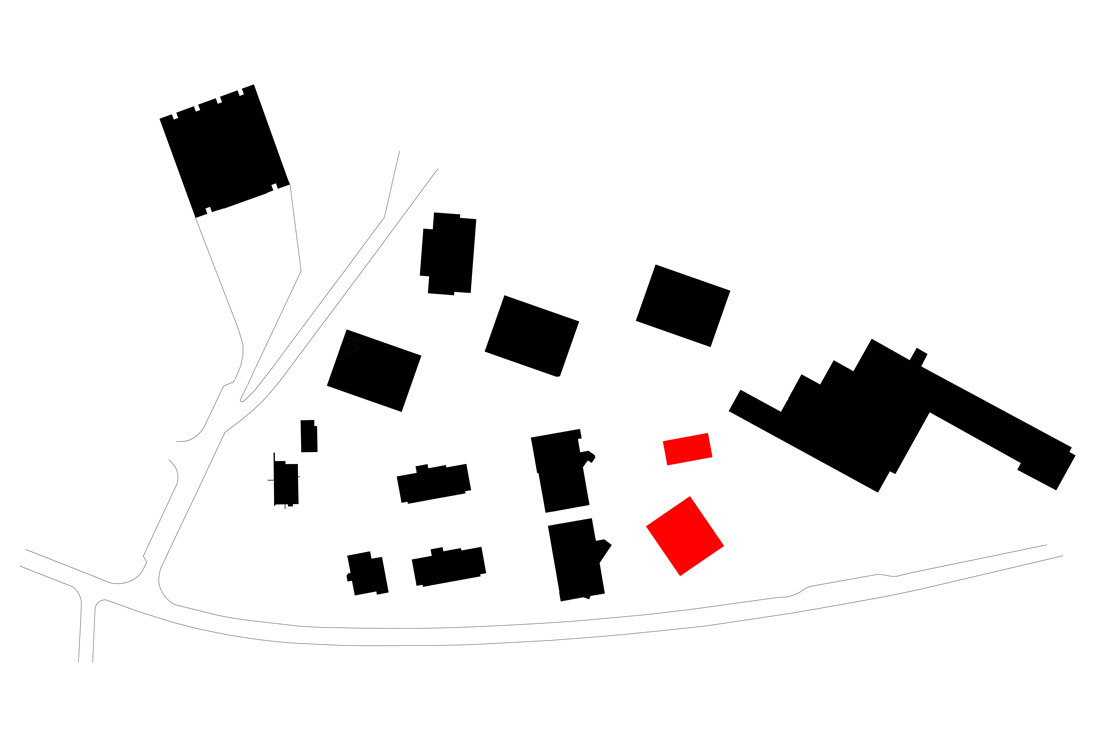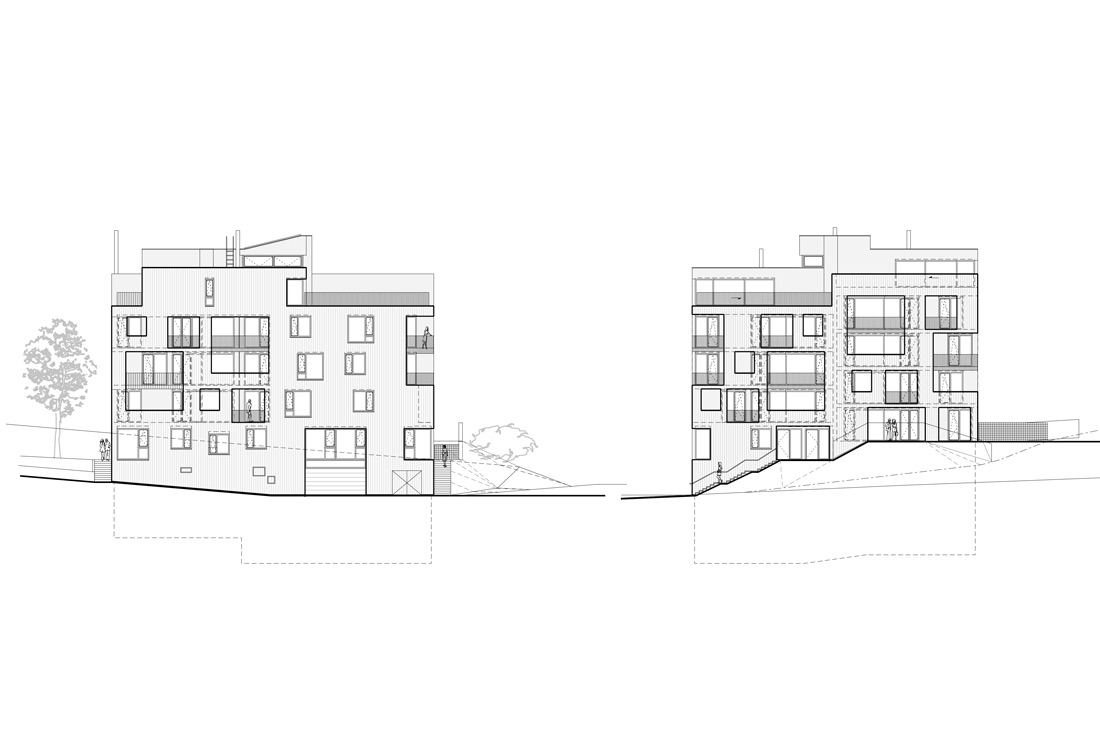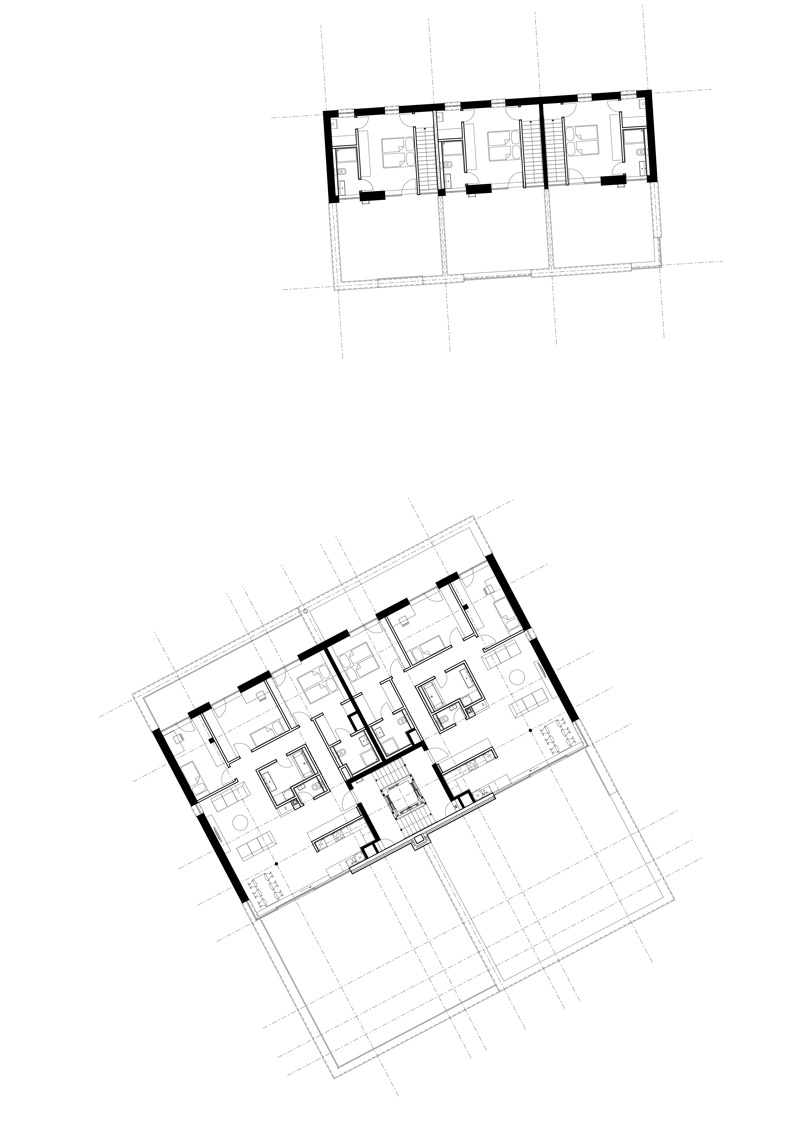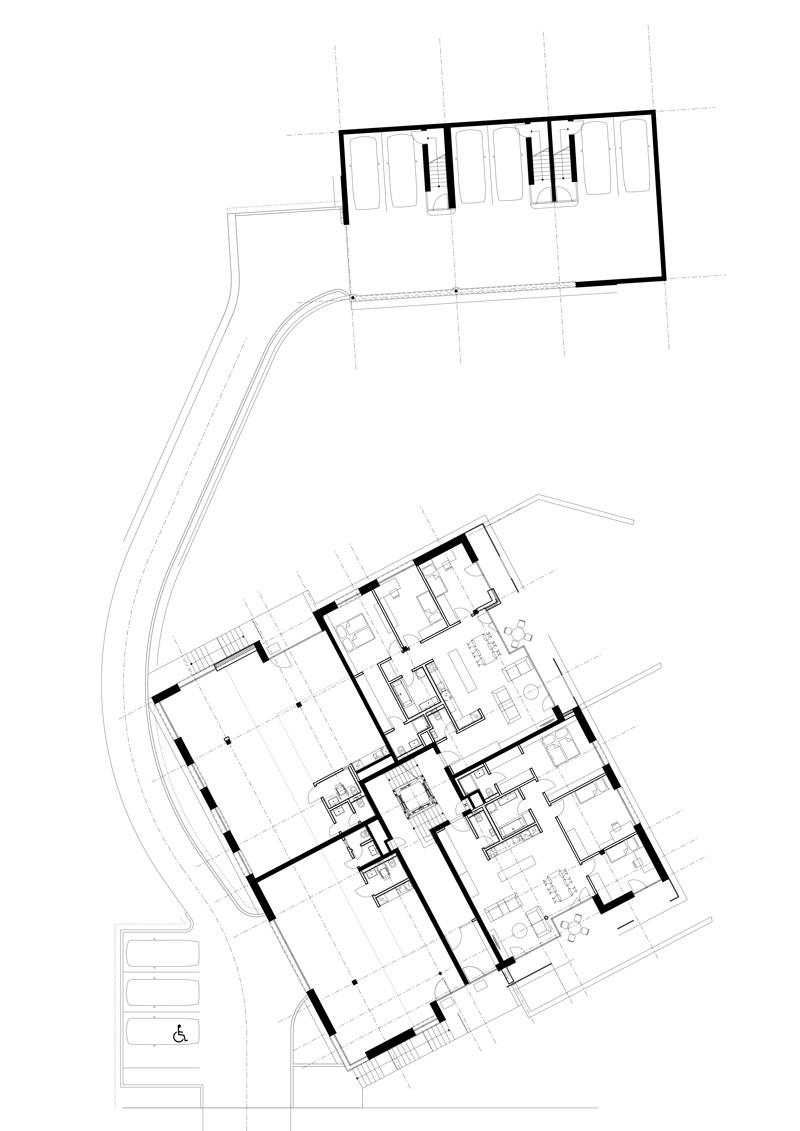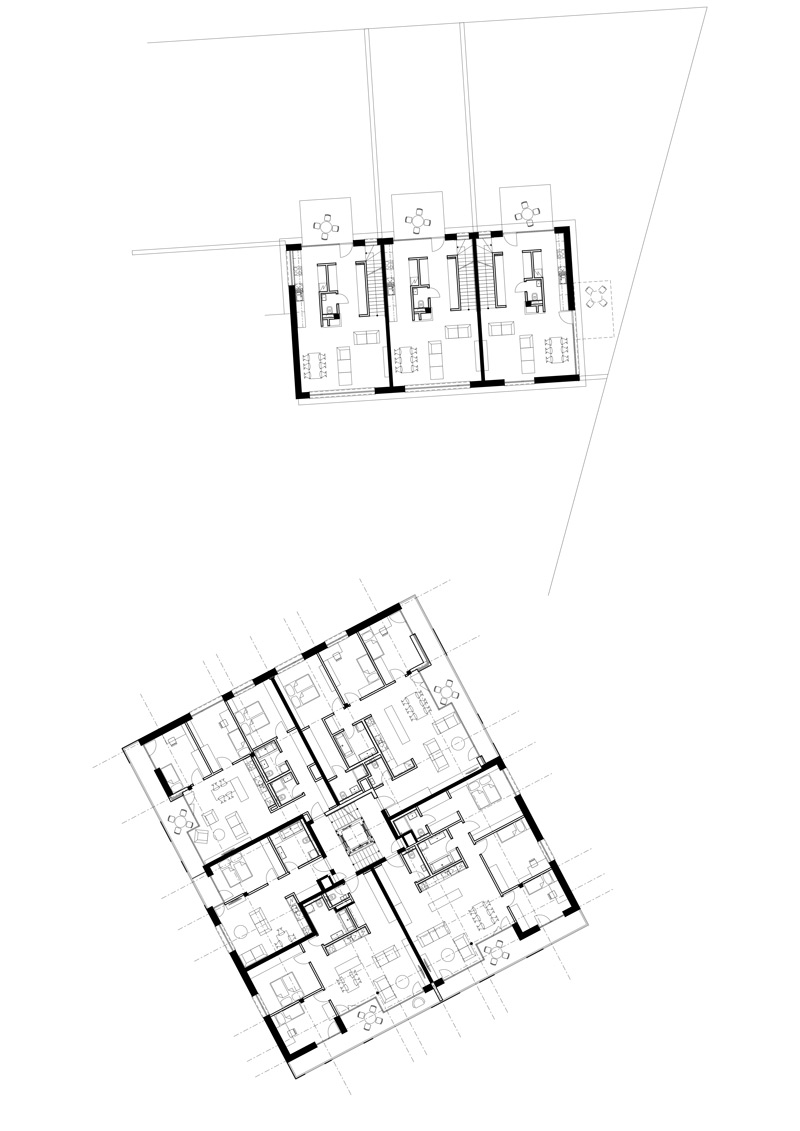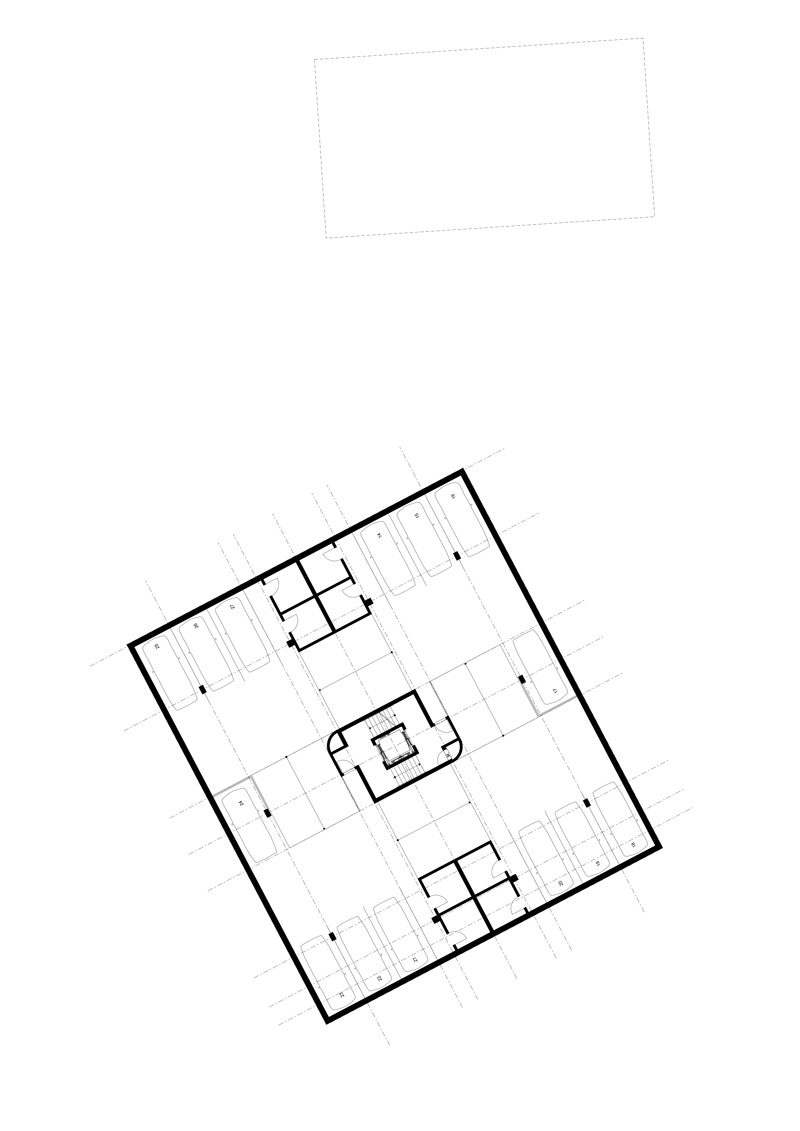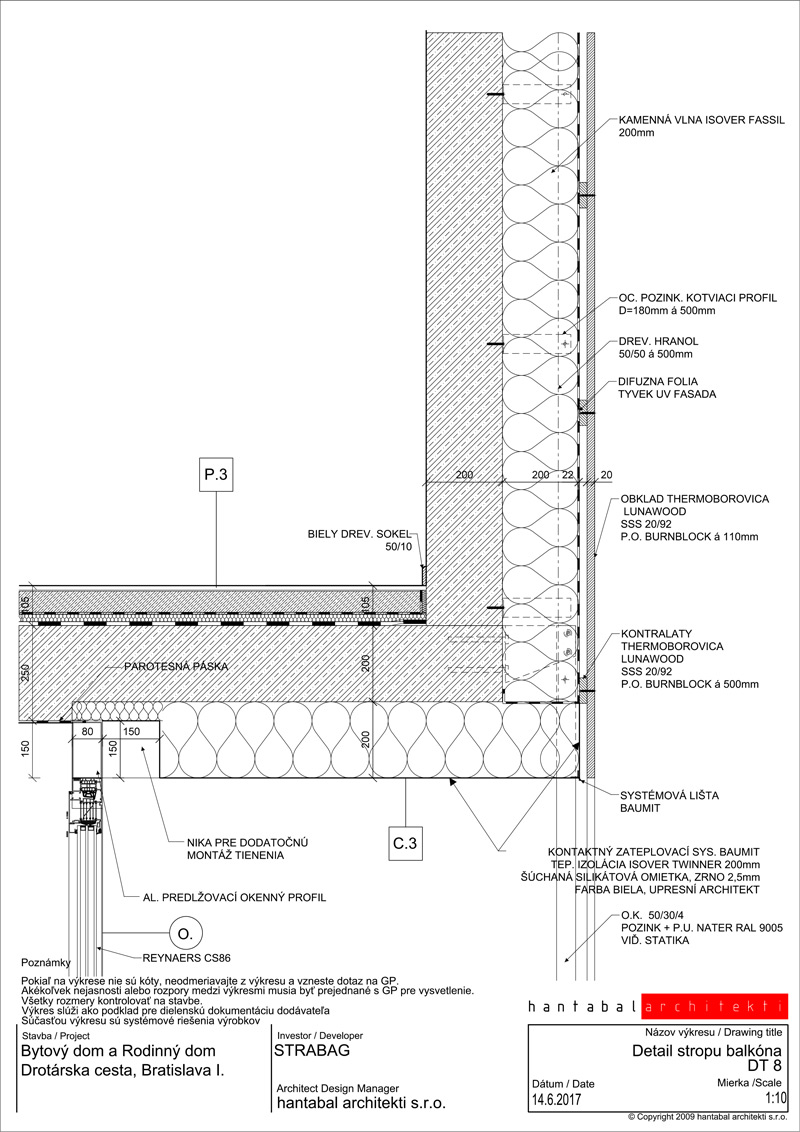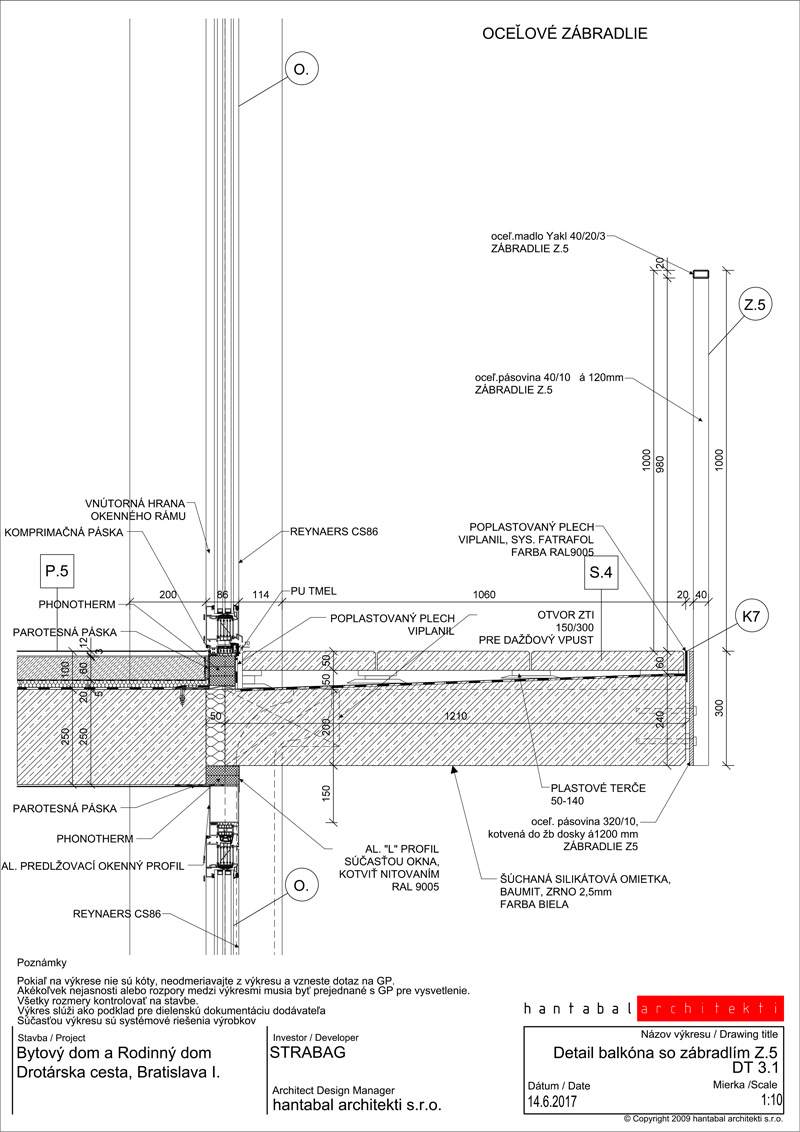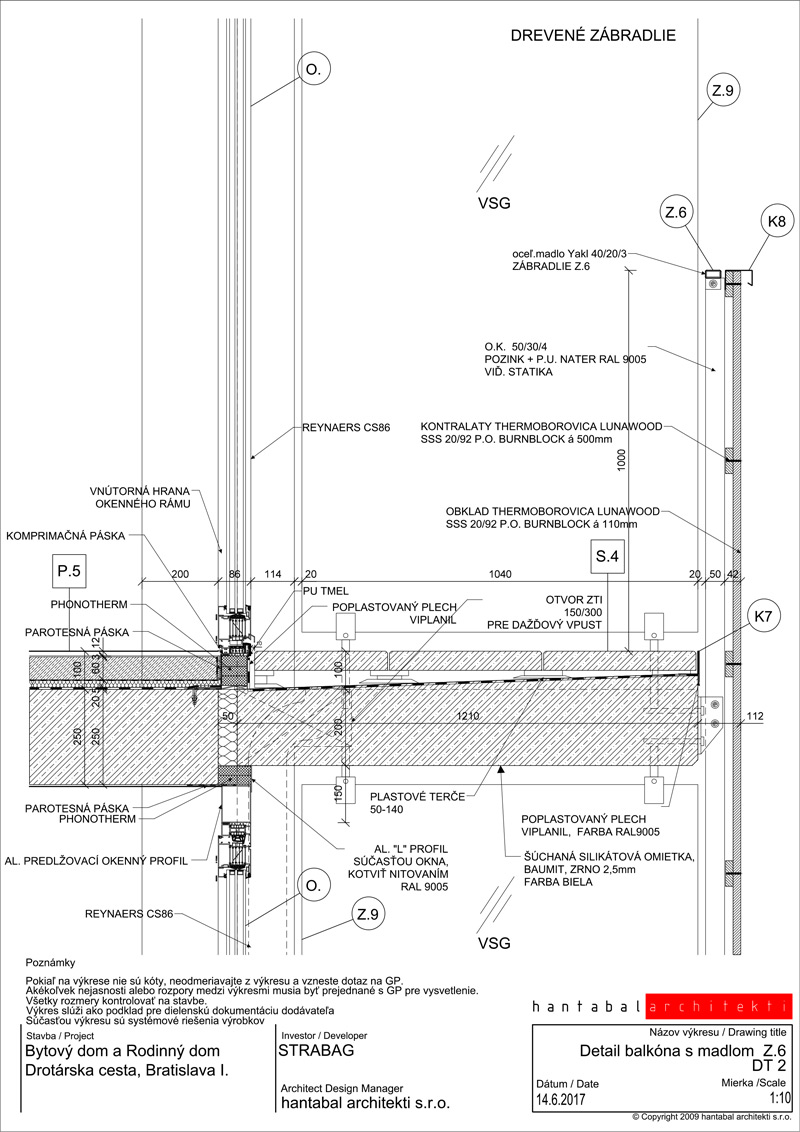 Credits
Architecture
hantabal architekti, Bratislava; Michaela Hantabalová, Juraj Hantabal
Cooperation
Soňa Pavolová, Jakub Hanták
Statics
Ľudovít Fillo
Main contractor for wood construction
Strabag Development
General supplier
STRABAG Pozemné a inžinierske staviteľstvo s. r. o.
Client
Private
Year of completion
2019
Location
Bratislava, Slovakia
Total area
2.699 m2
Related posts
Powered by