Bistro Luna is situated in Expo 2000 Office Park in Sofia, Bulgaria. The aim of the client is to provide a small space for eating and taking breaks which will serve as a non-formal social hub for the fast growing community of office employers in the area.
The philosophy of Bureau XII architects regarding the interior design work is based on the intent to consolidate a space with irregular shape in a compact volume – saloon. The choice of materials and custom made solutions are in contrast to the office everyday life. The main materials used in the project are wood, ceramic and copper. The flooring is oak industrial parquet. The bar and partly the walls are cladded with custom designed ceramic tiles 10x10cm with white and black pattern. The copper lamps are custom designed and produced particularly for this project. The black painted ceiling is practically disappearing, making the space look higher. The open copper installations and lightings appear to be floating around. The cold ceramic feeling is juxtaposed to the warmth of copper and wood.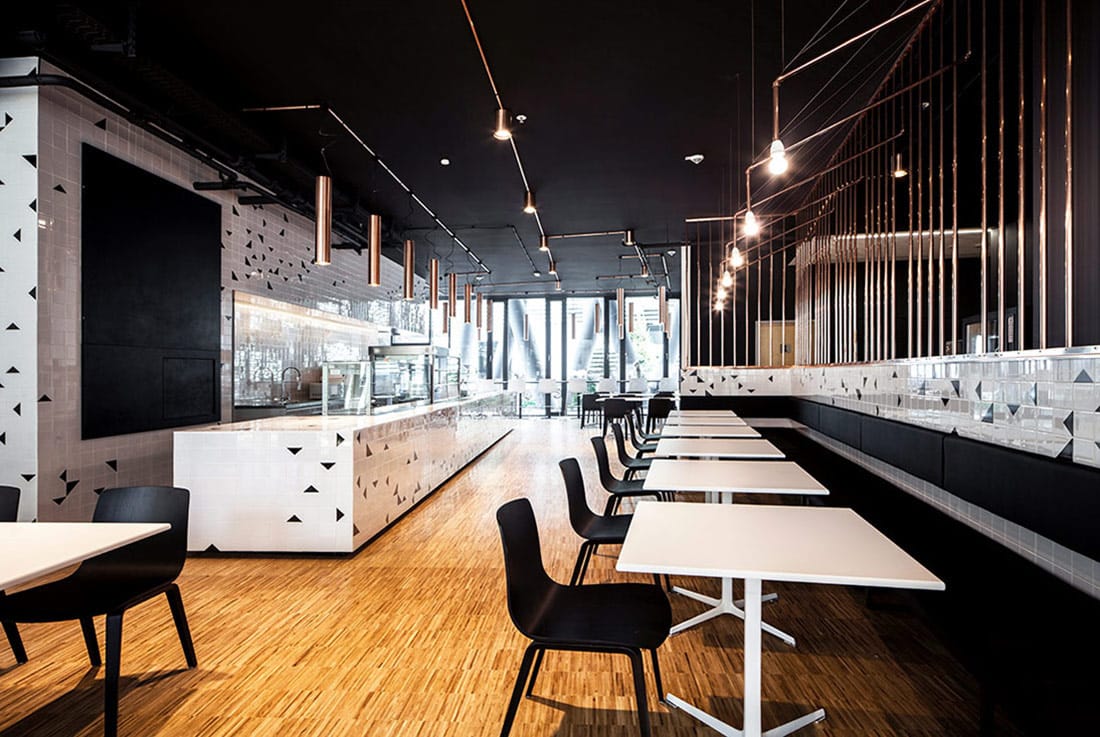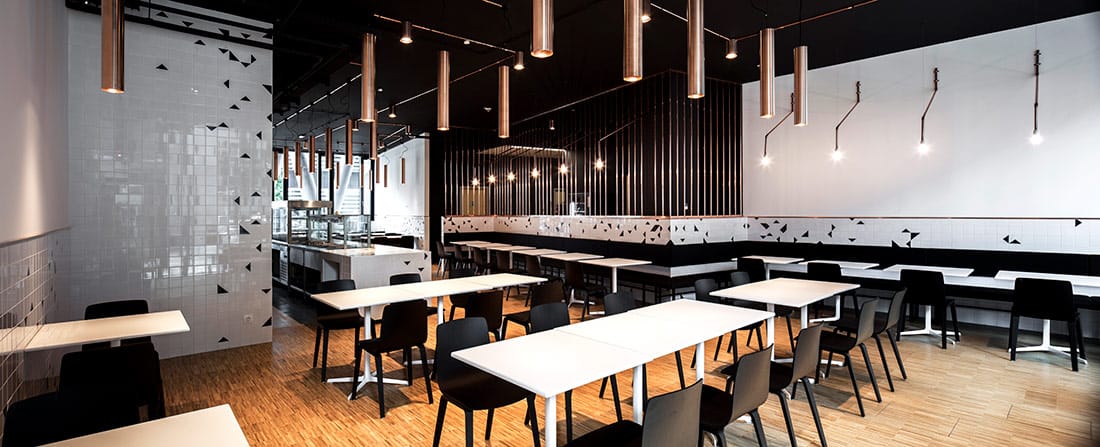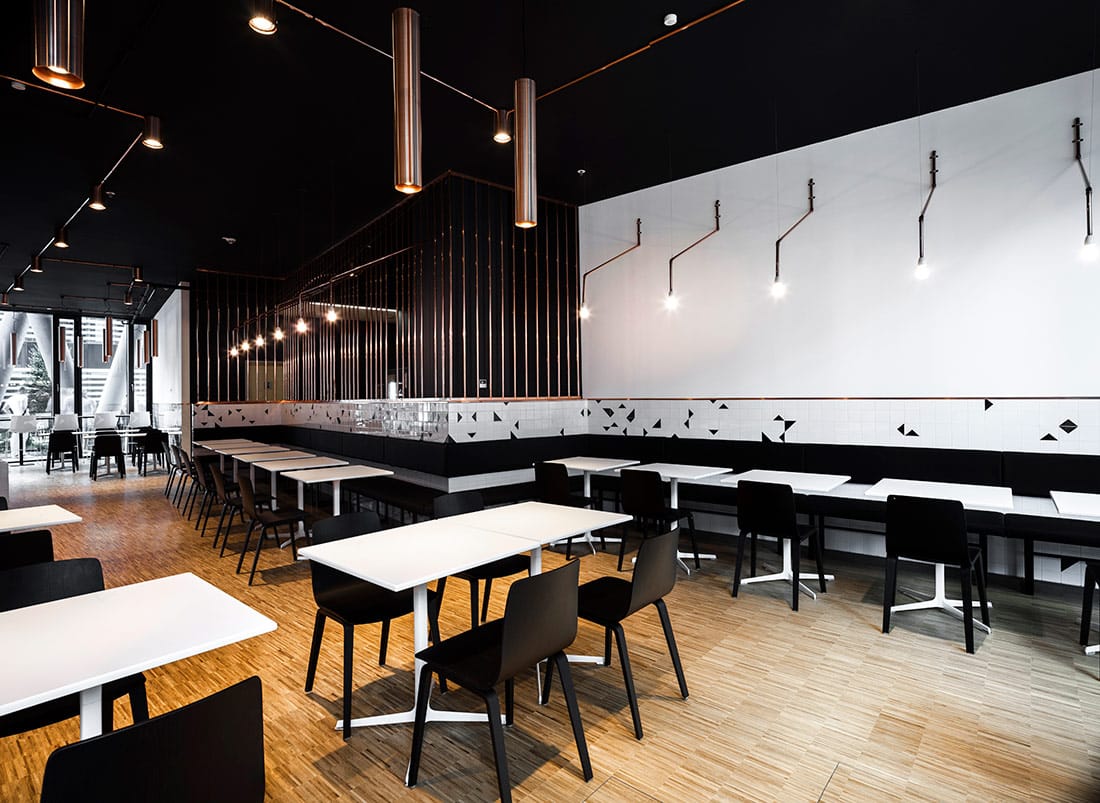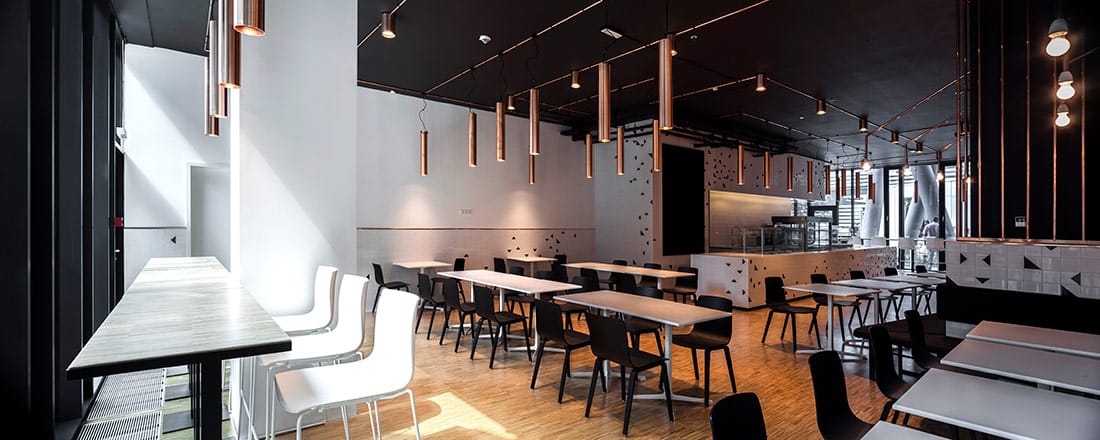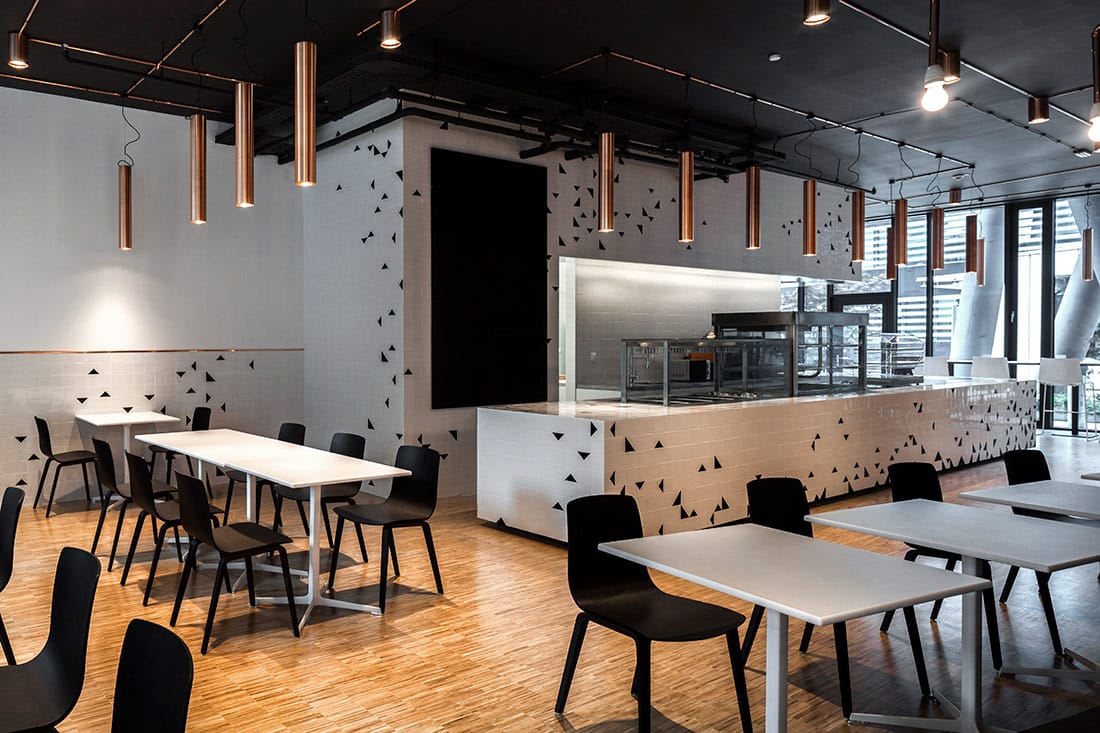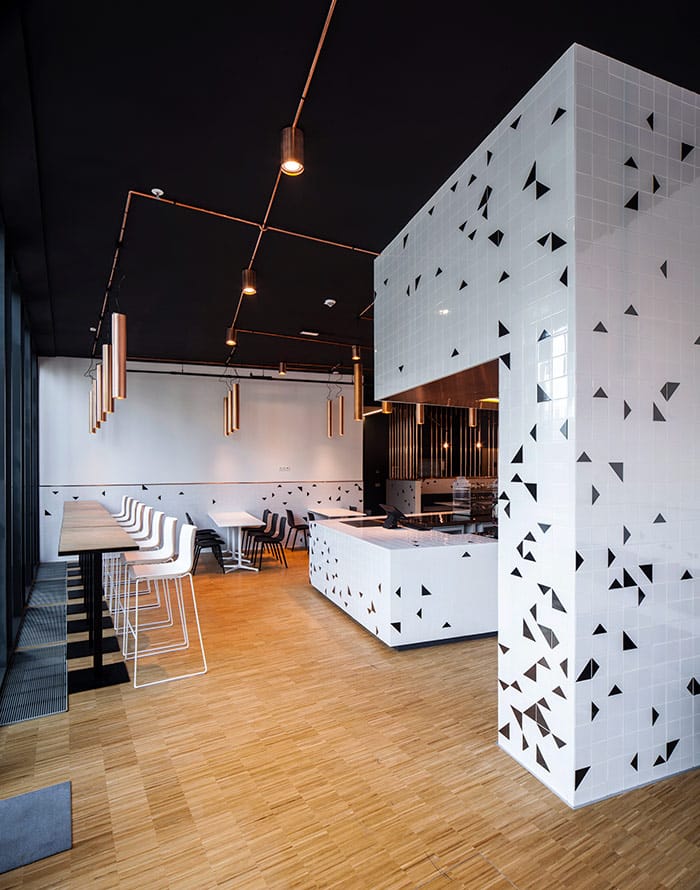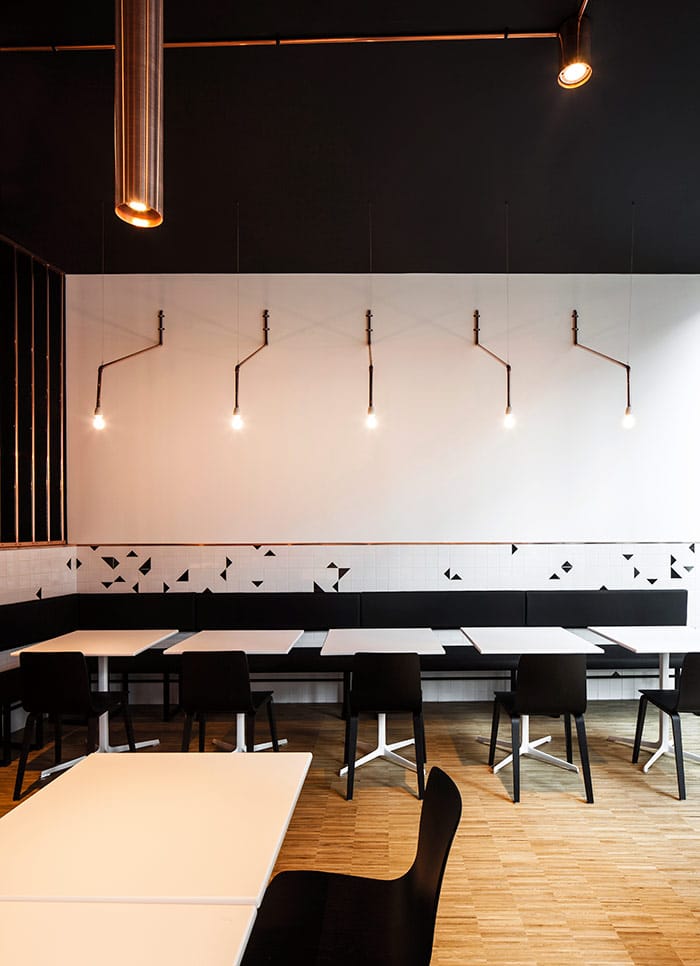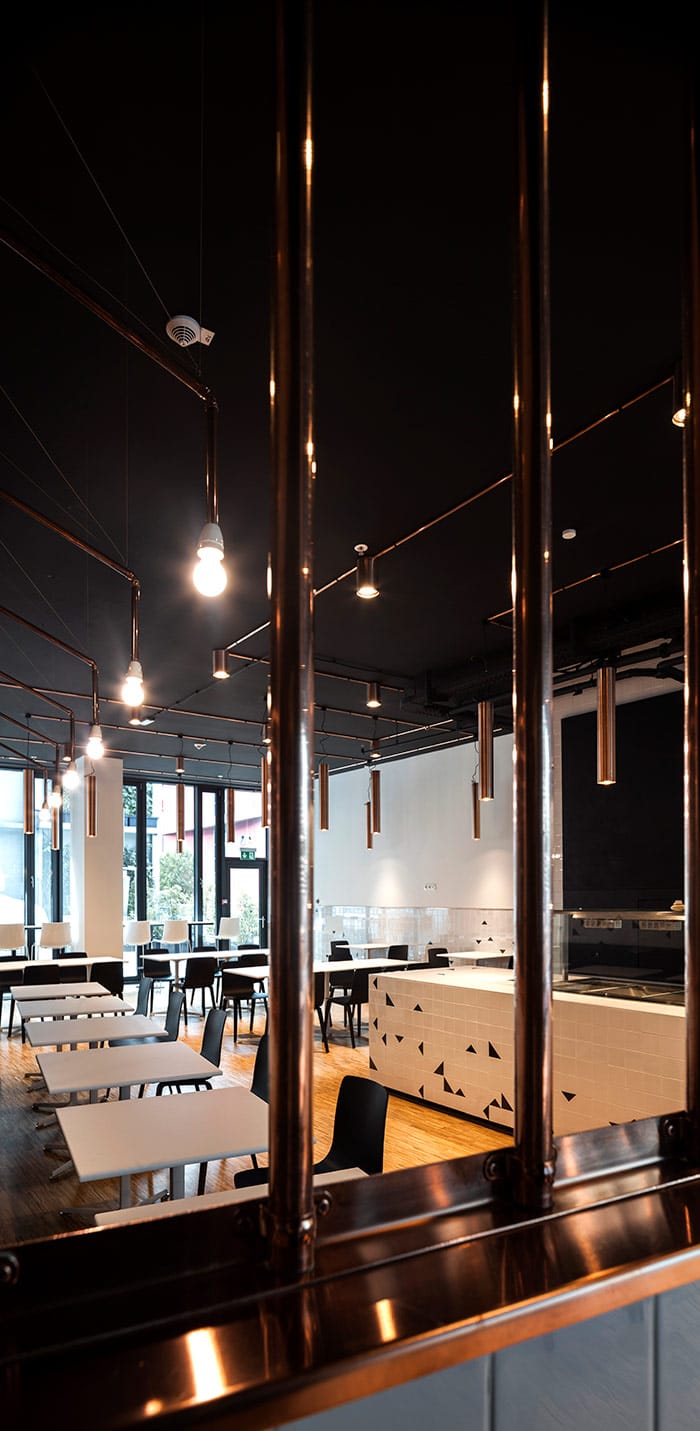 Credits
Project Partners
OK Atelier s.r.o., MALANG s.r.o.
Related posts
Powered by