The supermarket's commercial building is located in an attractive natural landscape, at the very entrance to the village of Žabljak, surrounded by the slopes of Mt. Durmitor. The first impulse in creating the 3D space of the structure was born out of the context itself, strongly influenced by the surroundings and the macro-environment of the mountains. The spontaneous interplay of the rooftops brings movement into the clean natural architectural expression, simulating the rhythm of the overlapping mountain peaks. Enveloped in white during winter, the building fully fits into the mountain setting by simulating the white mountain peaks rising above, fitting into the urban context. With a system of precast concrete prestressed elements, the interior space is freed from a structural skeleton which allows the maximum functionality of the building to be achieved, while the outer membrane is designed from precast panels as reinforcement and sandwich panels.
What makes this project one-of-a-kind?
The architecture is subordinated to the existing environment, graciously complementing the natural ambience and it expresses a positive attitude towards the surrounding landscape, and the structure itself is perceived as part of the snowy peaks of Mt. Durmitor.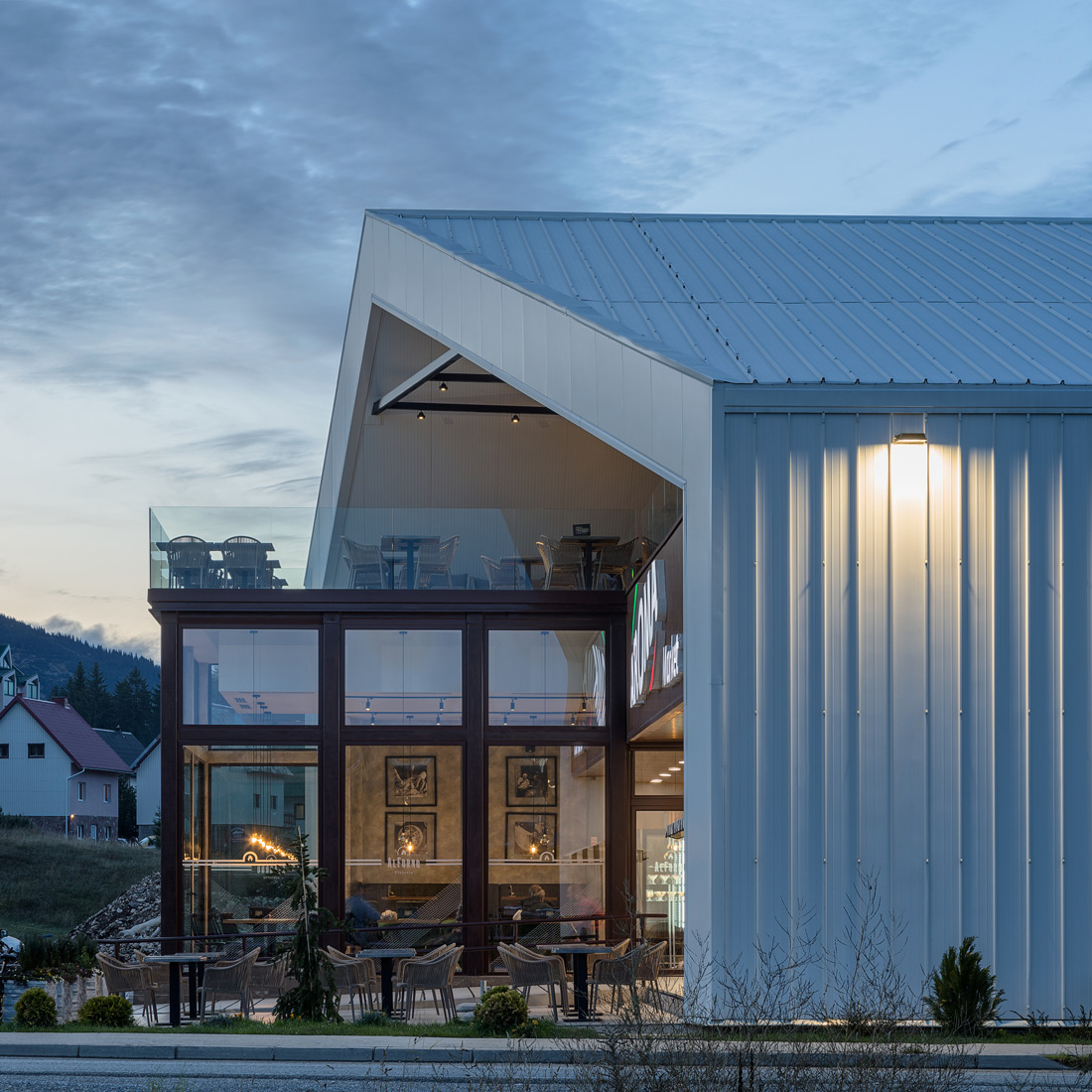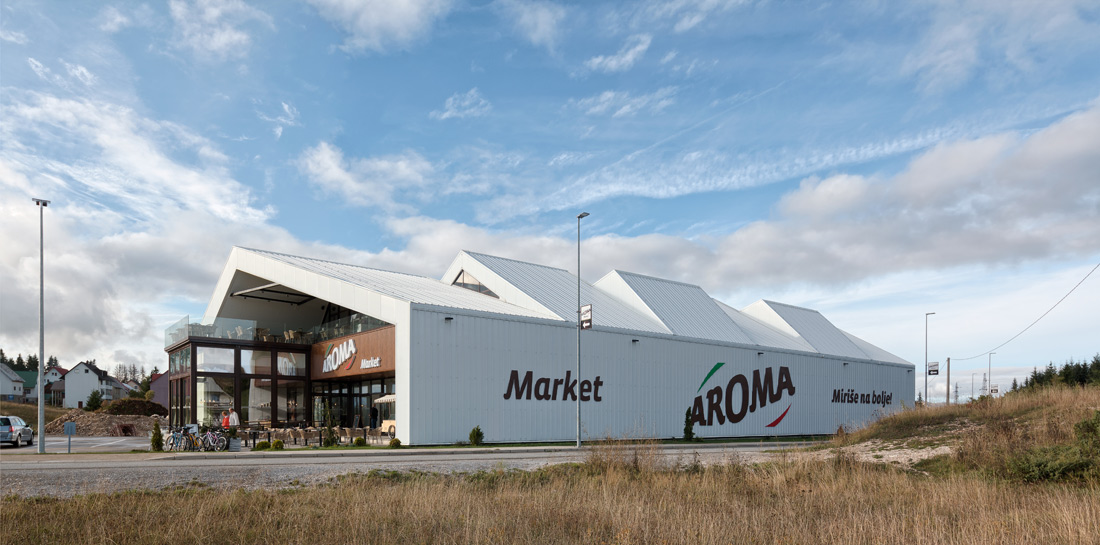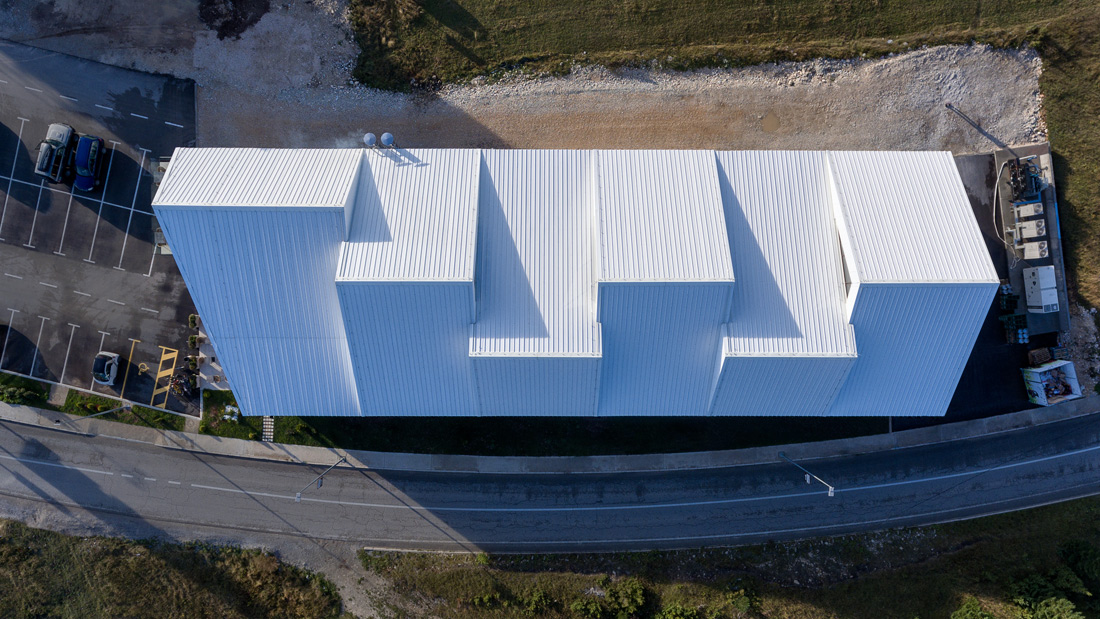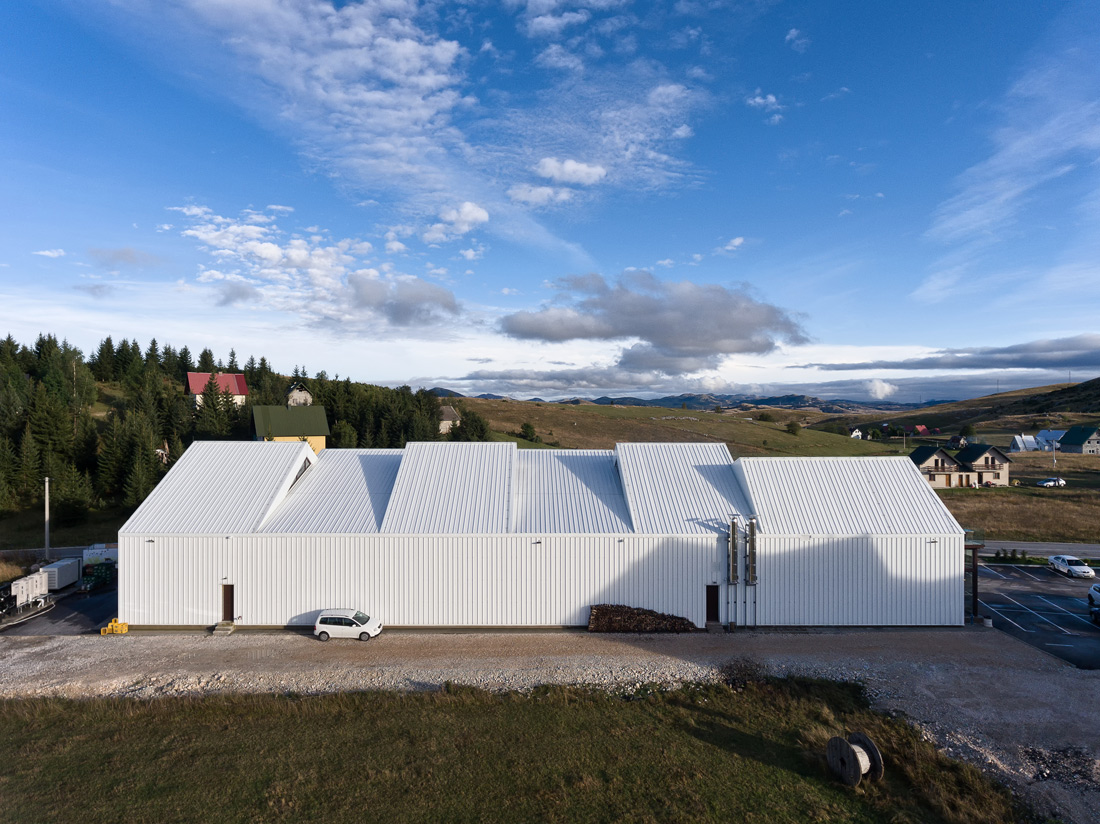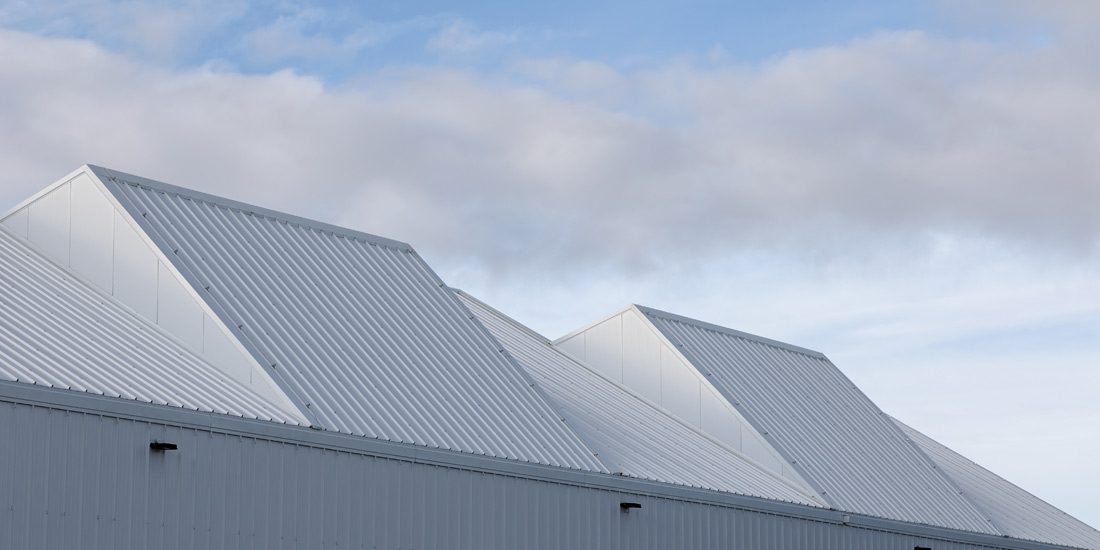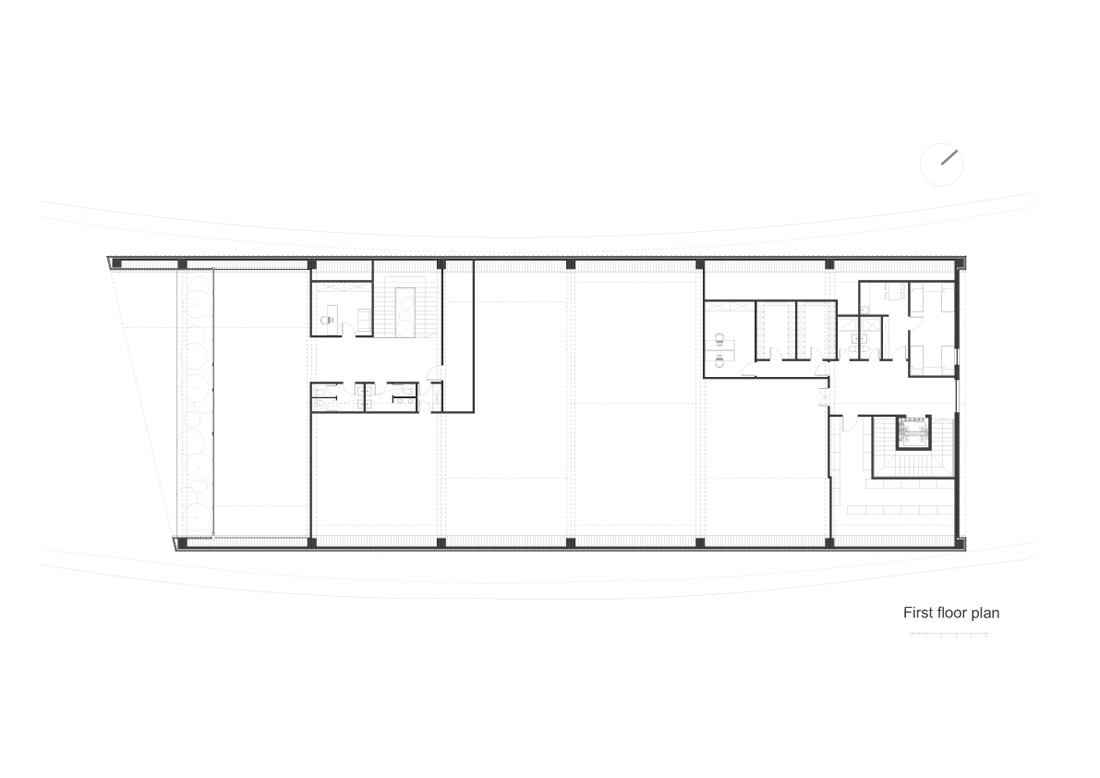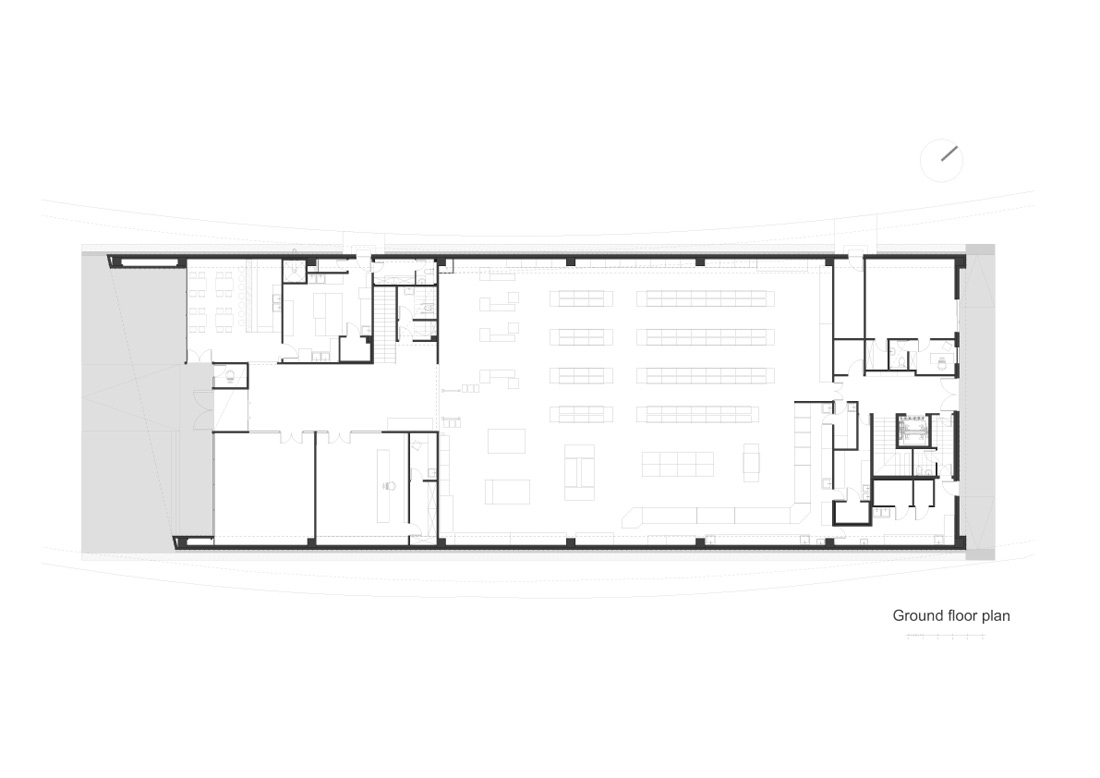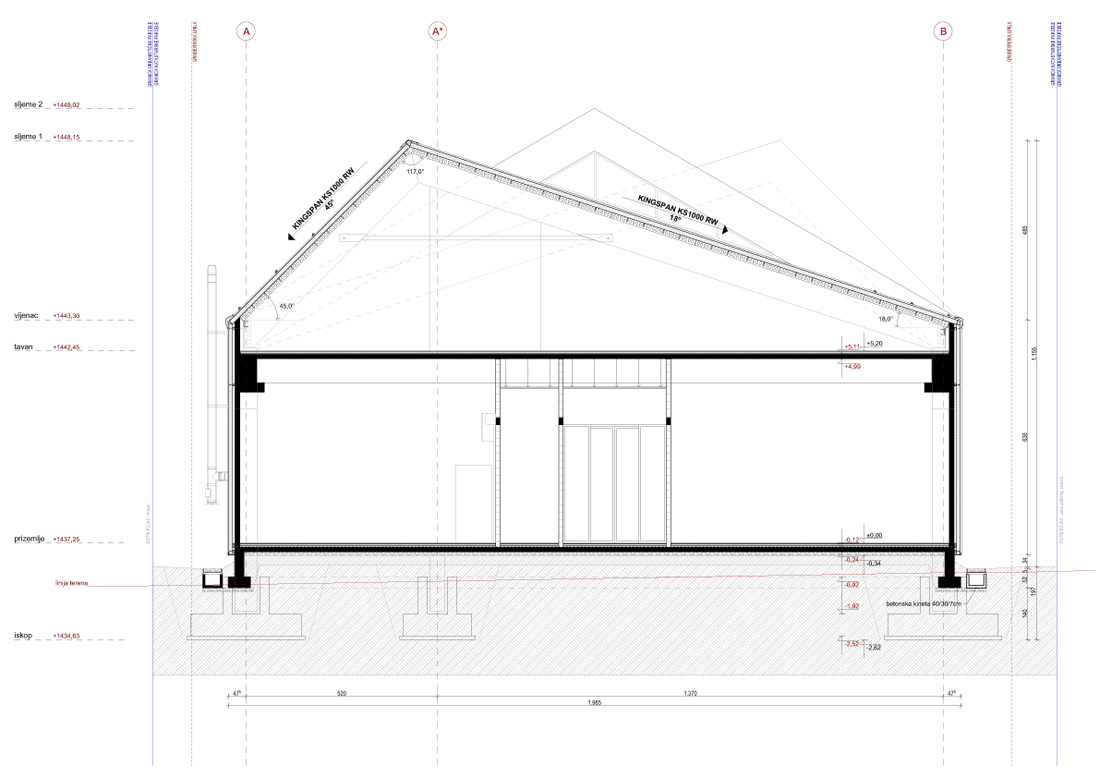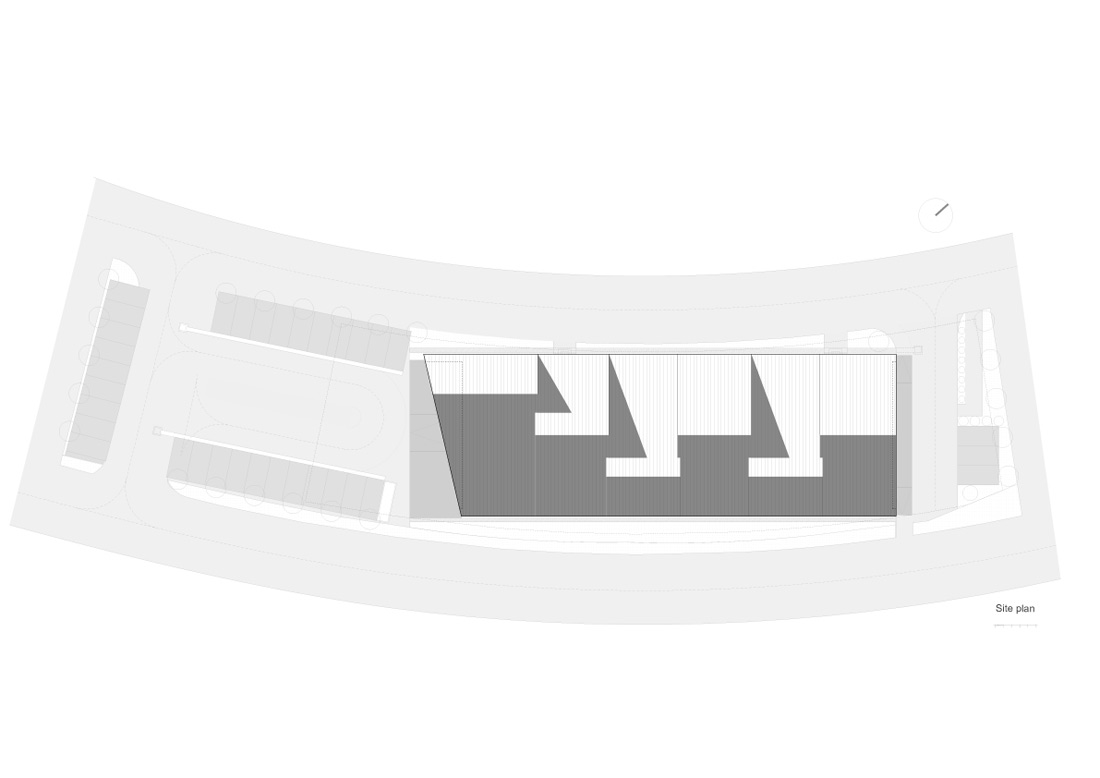 Credits
Architecture
Enforma doo / Studio Enforma; Nikola Novaković, Nevena Mijušković
Client
Napredak AD Kotor
Year of completion
2019
Location
Žabljak, Montenegro
Total area
2.101 m2
Site area
2.746 m2
Photos
Relja Ivanić
Project Partners
Intermost doo, Mucić & CO, Kingspan panels
Related posts
Powered by