The building is used as hospitality building with renting of sporting equipment for the purpose of development of the ski centre at "Kolasin 1600" site in Kolasin, Montenegro. The design had to anticipate optimal, rational and functional solution, that, in addition to its basic designation is used for maintenance of ski tracks and ski lift. The aim was to maximally connect all the functional segments.Because of the terrain configuration, and to ensure a more quality functionality, the building was developed through three levels S+P+S on floor area of 1640 msq. The semi-basement accommodates plant rooms and a garage for snow-cars for cleaning ski tracks and snowmobiles. The ground floor contains ski gear renting facility with supporting amenities. The upper floor of the building accommodates restaurant with a kitchen and impressive terrace. Users of the ski resort have unobstructed access to the ski tracks from all the levels of the building. The building is characterised by simplified lines with form mildly set to motion that sustains the contours of the surrounding landscapes.Materials used for exterior and interior finishes are autochthonous materials, wood and stone of different dimensions, bonds and thickness with reflecting glass that mirrors surrounding landscape.
What makes this project one-of-a-kind?
Service facilities within Ski Resort Kolasin 1600 are the generator of the future development of this resort, and others in its immediate vicinity.
This architectural realisation is an excellent example of how small scale projects provide higher quality on the macro scale. Particular design challenge was integration of the building with the unique and pristine landscape of Mt. Bjelasica, therefore in addition to cautious blending with the ambiance, successfulness of this realisation lies in the fact that as a pilot project it became a role model for other locations in its vicinity.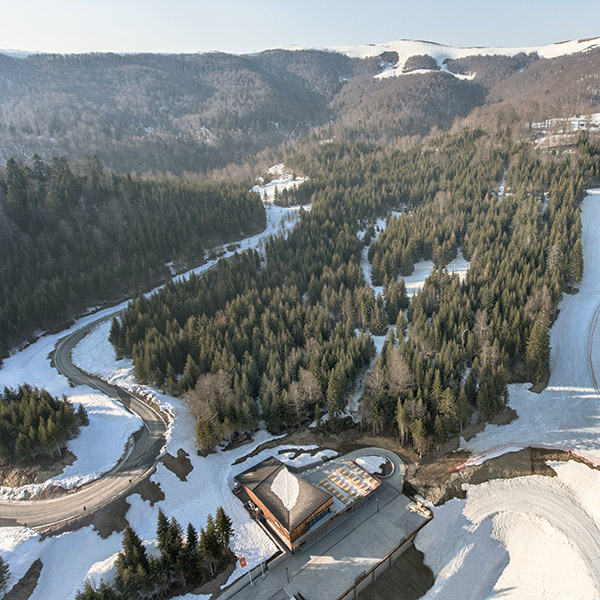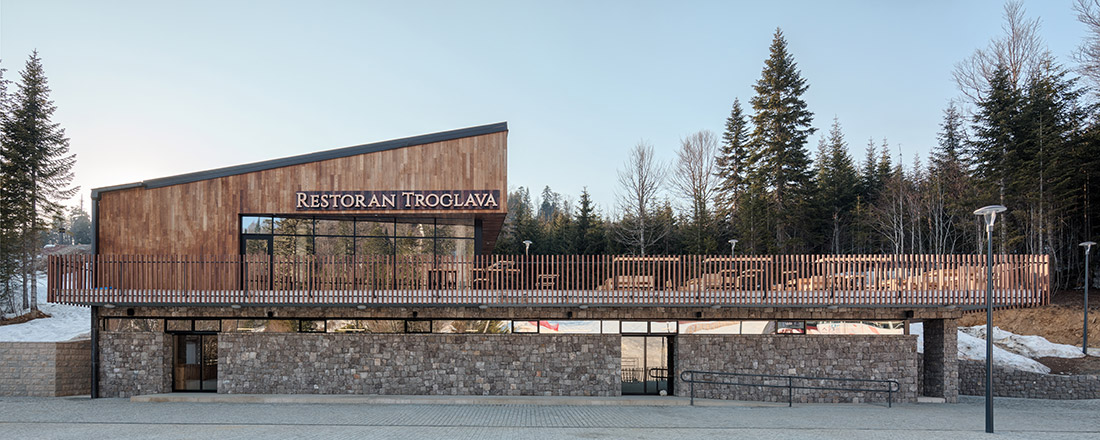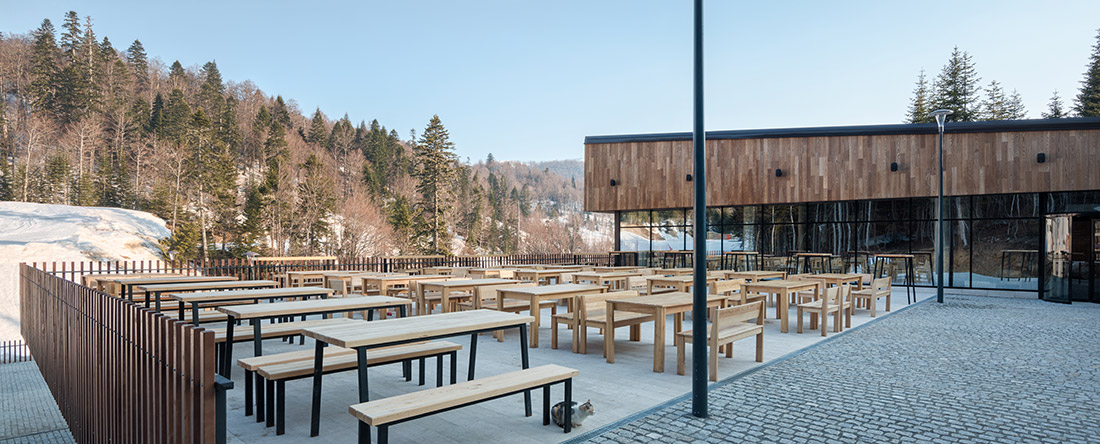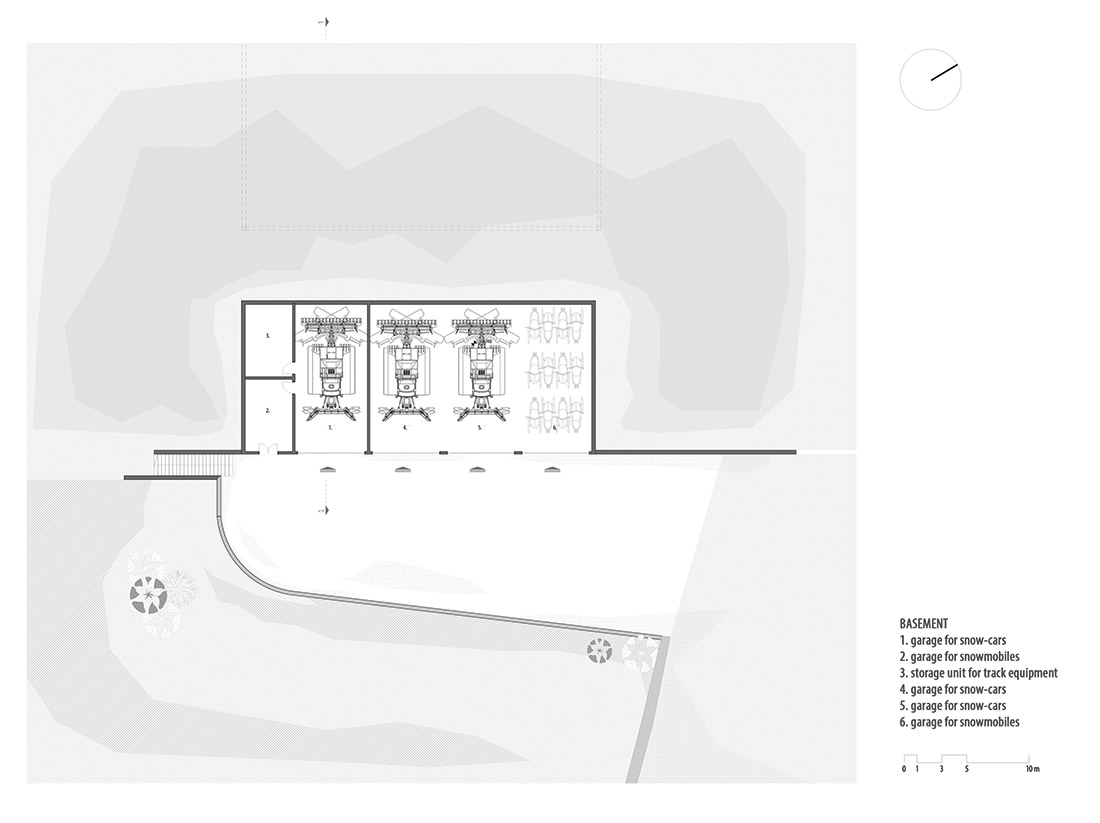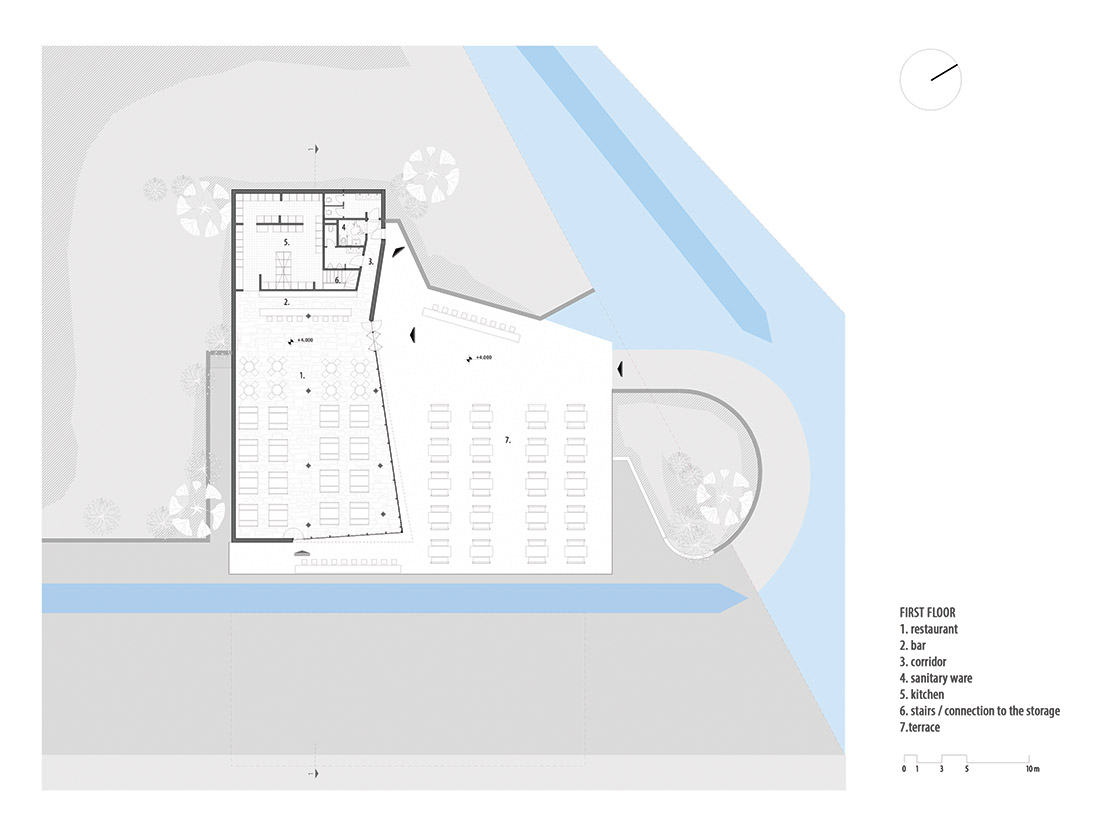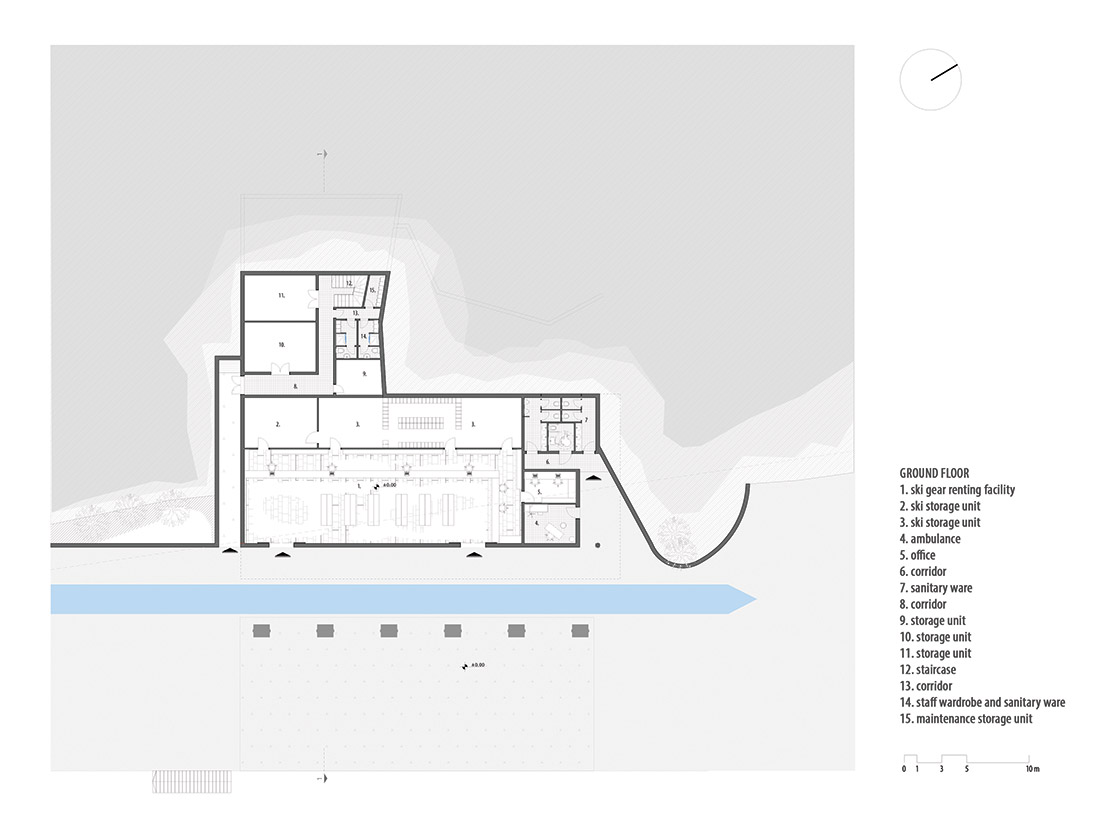 Credits
Architecture
Studio Synthesis Architecture & Design, Sonja Radović Jelovac
Lead designer: Sonja Radović Jelovac
Collaborators: Marija Lukić, Milić Đerković
Client
Public Works Administration of Montenegro Skijalista Crne Gore
Year of completion
2018
Location
Kolašin, Montenegro
Total area
1.640 m2
Photos
Relja Ivanić
Related posts
Powered by