The geometry takes up the planimetric shape of the existing cemetery, reinterpreting the architectural elements that characterize the area in a contemporary key. The perimeter wall forms the system that generates the composition. The intent is to create a clear contrast that highlights the emblematic historical cemetery and creates a synergy with it that will enhance the ancient Kirchhof [graveyard]. From the old cemetery, the visitor enters the courtyard and an arcaded area where the funerary urns and ossuary are located. A large skylight was inserted to emphasize the sacred nature of this space and act as a link between the space for the columbaria and the retaining wall to the north.
The light entering from the zenith of a large opening in the form of a truncated pyramid falls on the surfaces of the concrete walls and creates a changing, ephemeral geography of shadows. The thickness of the extruded boundary wall allows various functions to be arranged there. The projections above the retaining wall create a portico that, following local tradition, embraces the courtyard where interment takes place, offering a sheltered place to visitors. The contrast between the concrete and bronze of the panels and lamps is the only stylistic note in an otherwise austere and deliberately abstract context.
What makes this project one-of-a-kind?
The cemetery is the place of worship, meditation and silence.
For that reason, I want this space to communicate directly and intimately with the user.
The space has to speak for itself.
Nowadays, distraction is a way of life, and constant communication is a habit. We live in a time of constant interference: a constant background noise characterizes our days.
And when we encounter silence, we experience it as an anomaly; instead of appreciating it, we feel uncomfortable.
But how to design a cemetery as a place of silence?
Simplify spaces and materials. To remove the unnecessarily.
The forms should speak simply through light and shadow.
Architecture is the learned game, correct and magnificent, of forms assembled in the light,
said Le Corbusier. This space is designed to speak through light and shadow, through the balance with historical context and landscape.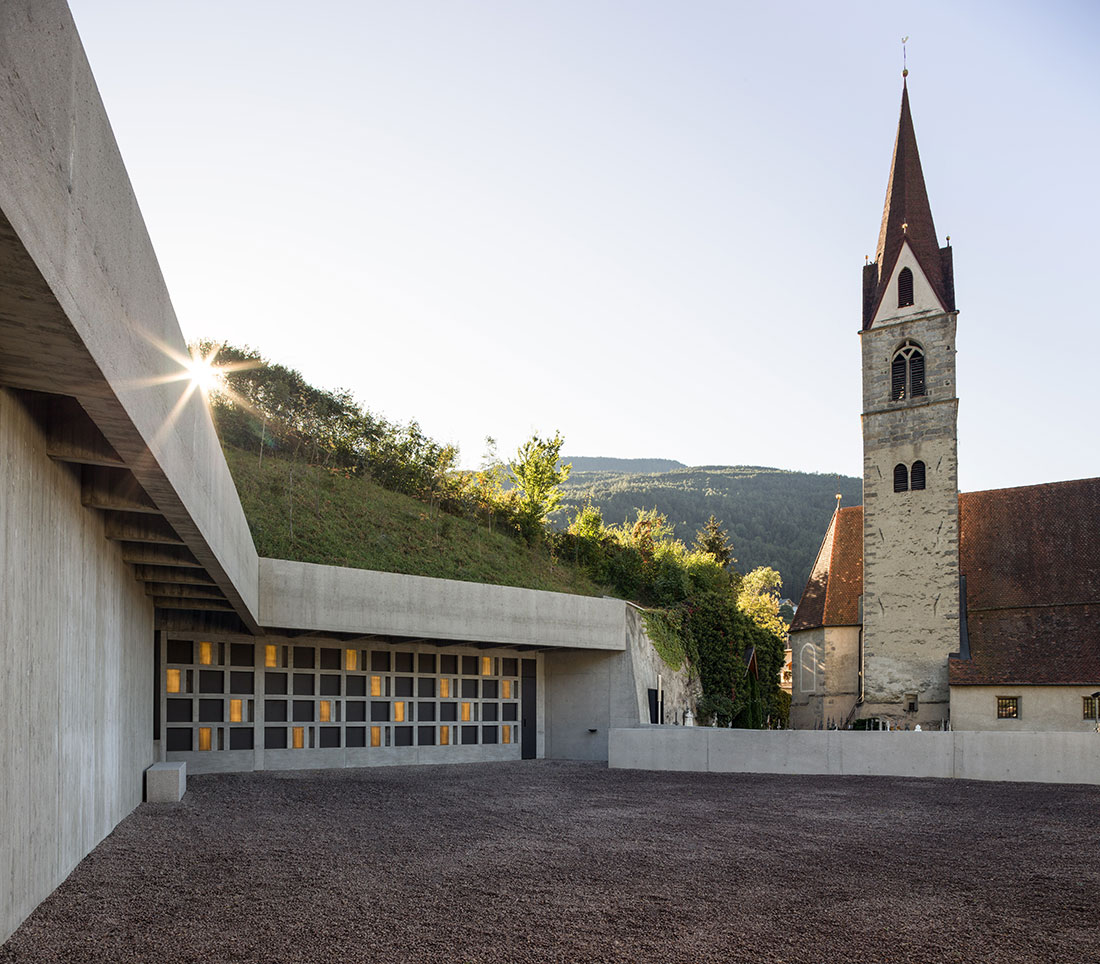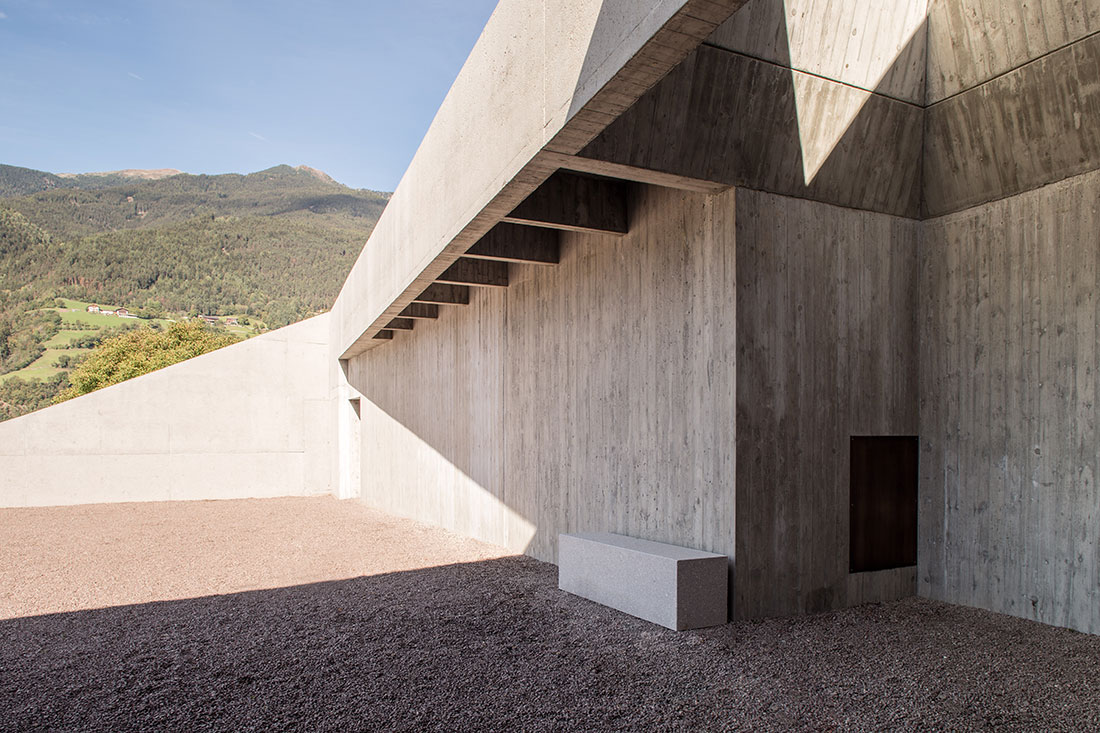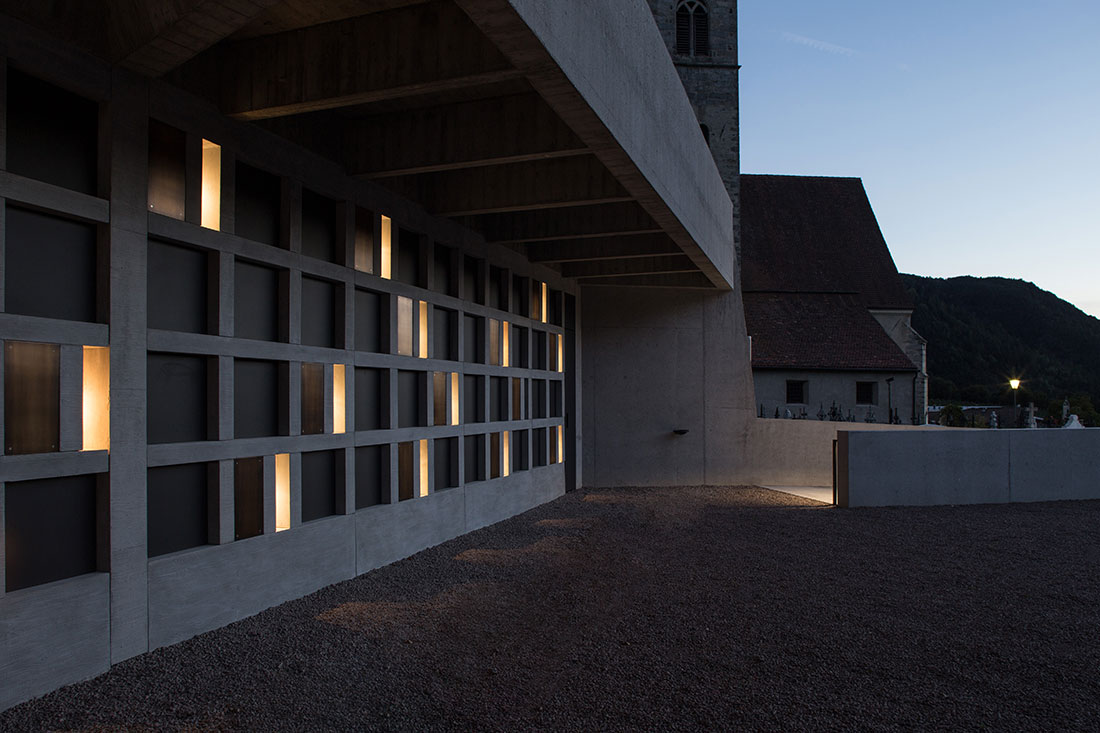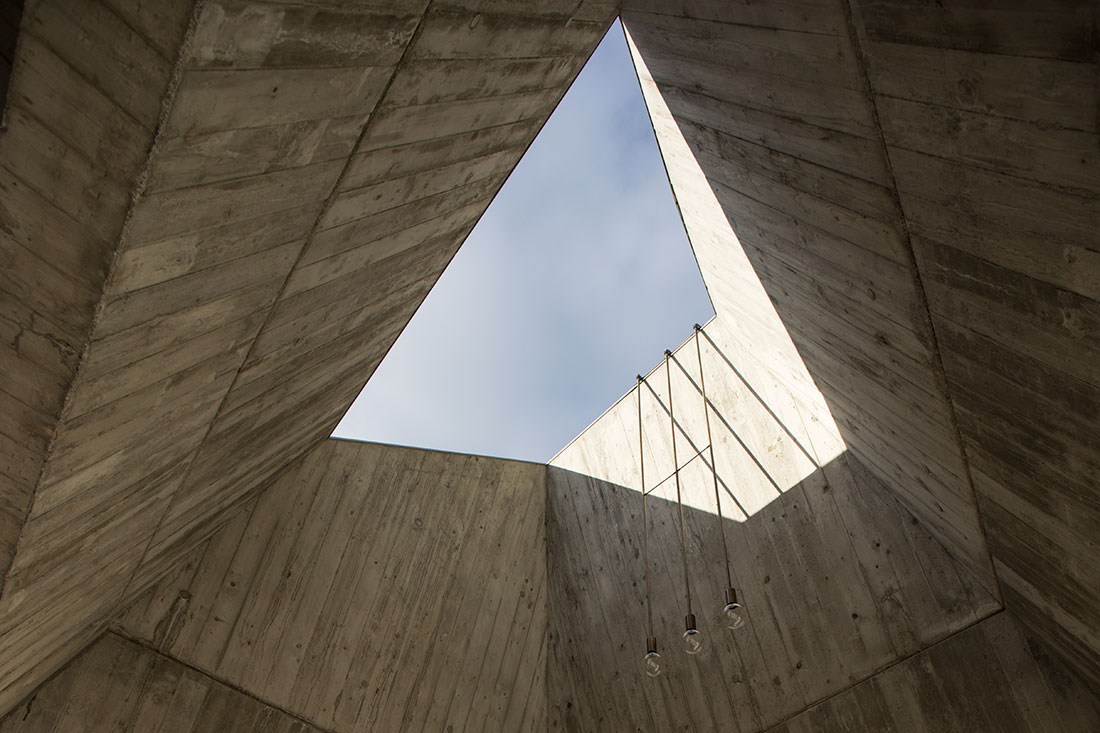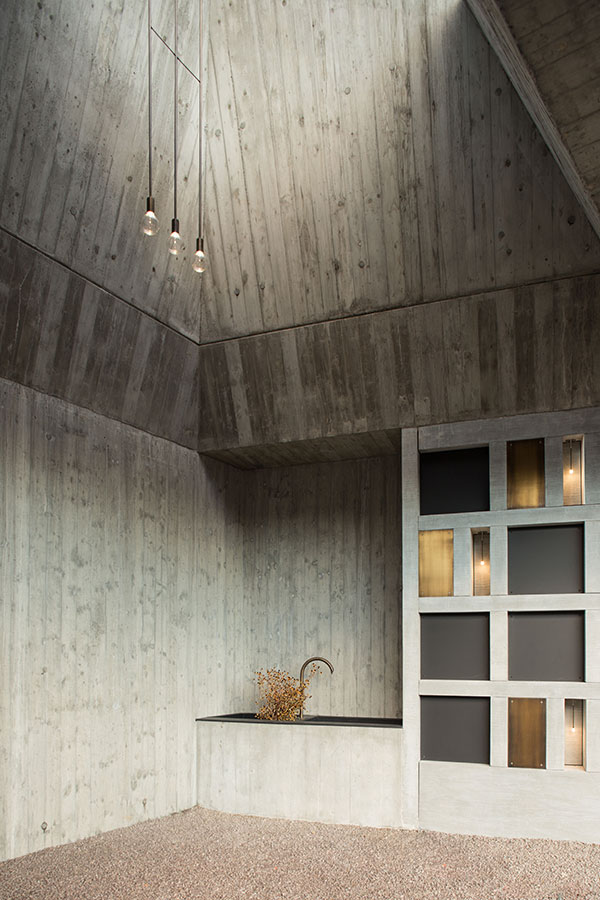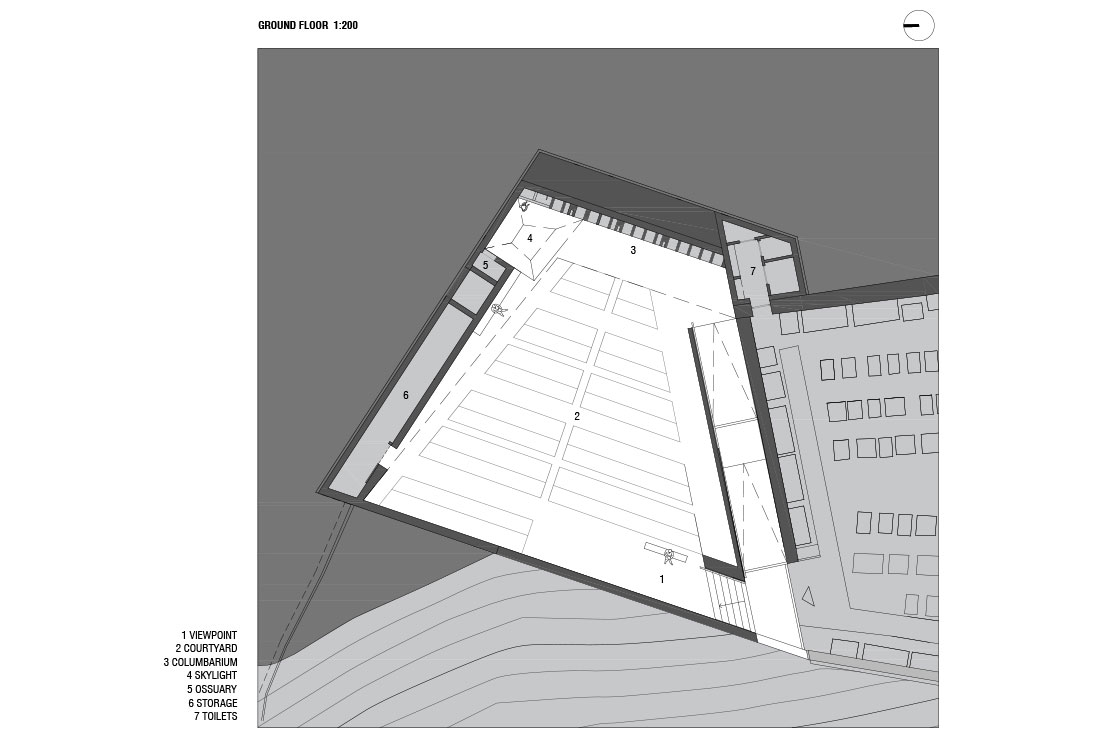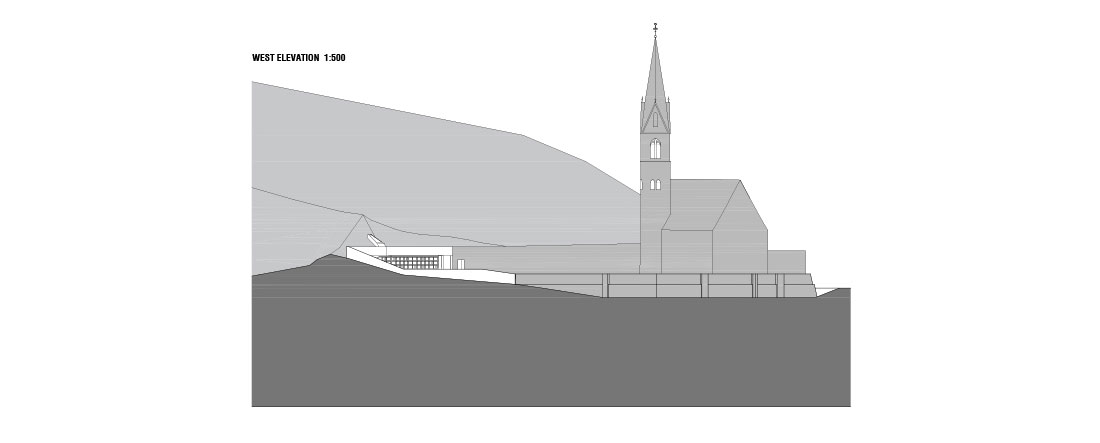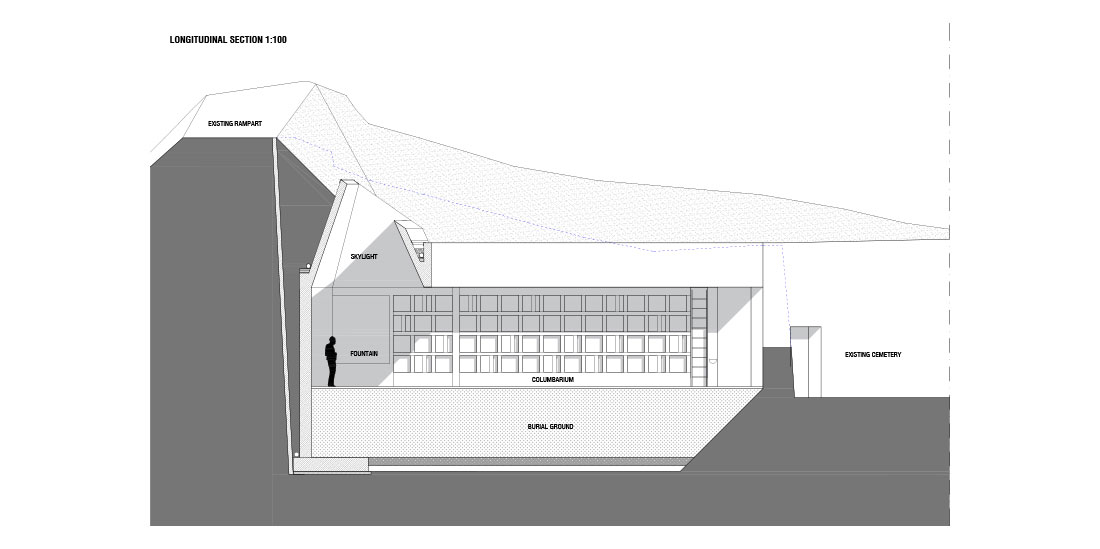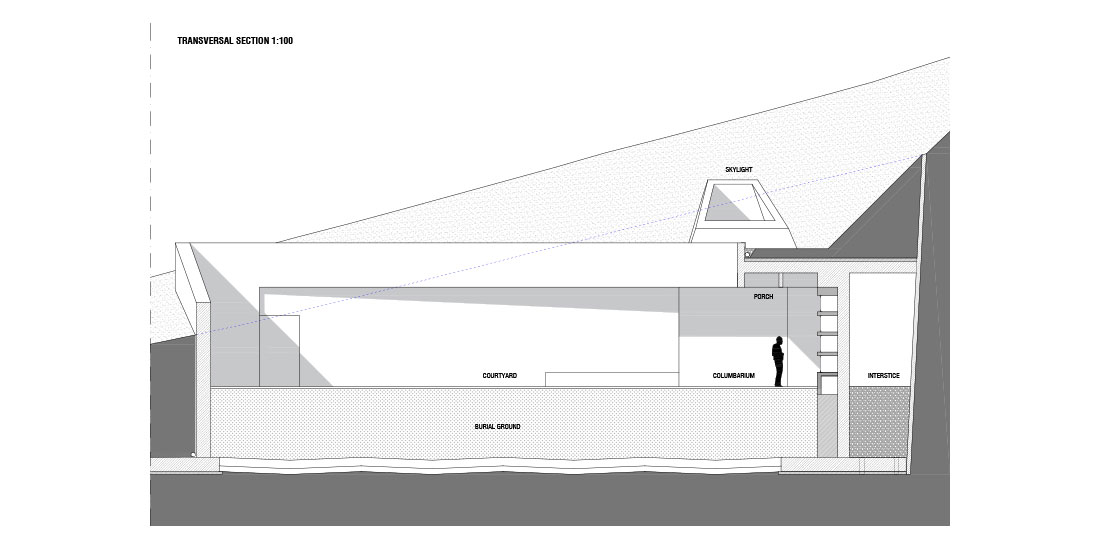 Credits
Architecture
Stefano Peluso architecture & urban design
Engineering
Maurizio Staglianò
Light consultants
Büro Von Lutz
Client
Municipality of Bressanone
Photos
Gian Paolo Guacci
Year of completion
2018
Location
Albes (BZ), Italy
Total area
640 m2
Project Partners
Oberhauser Bau, Klapfer Bau srl, Betonform, Viabizzuno, Ellecosta Metall srl
Related posts
Powered by