There is a feeling of freedom of space, of focus towards the exterior garden and of a networking system inside the interior spaces, which is provided by the transparency of the elements chosen – the terrace handrail at the upper levels. The central element of the building is the white staircase; while solving a functional purpose, that of casting natural light amid the built structure, it particularly creates a spatial connectivity by creating focal points towards special places throughout its ascendant journey. It can be perceived as a white sheet of paper pleated into a weightless cable-suspended element.
This black and white agreement does not necessarily dictate the theme of the house, rather, it is the means by which the space becomes a stage, focused on the hosted activities and exterior world alike. It follows that the space will be parasitized by daily life elements while being personalised and permanently transformed into a home.
What makes this project one-of-a-kind?
The vast ground floor space, almost free of any partitions, offers protection towards the street, while linking with the garden and the pool terrace in the south-east.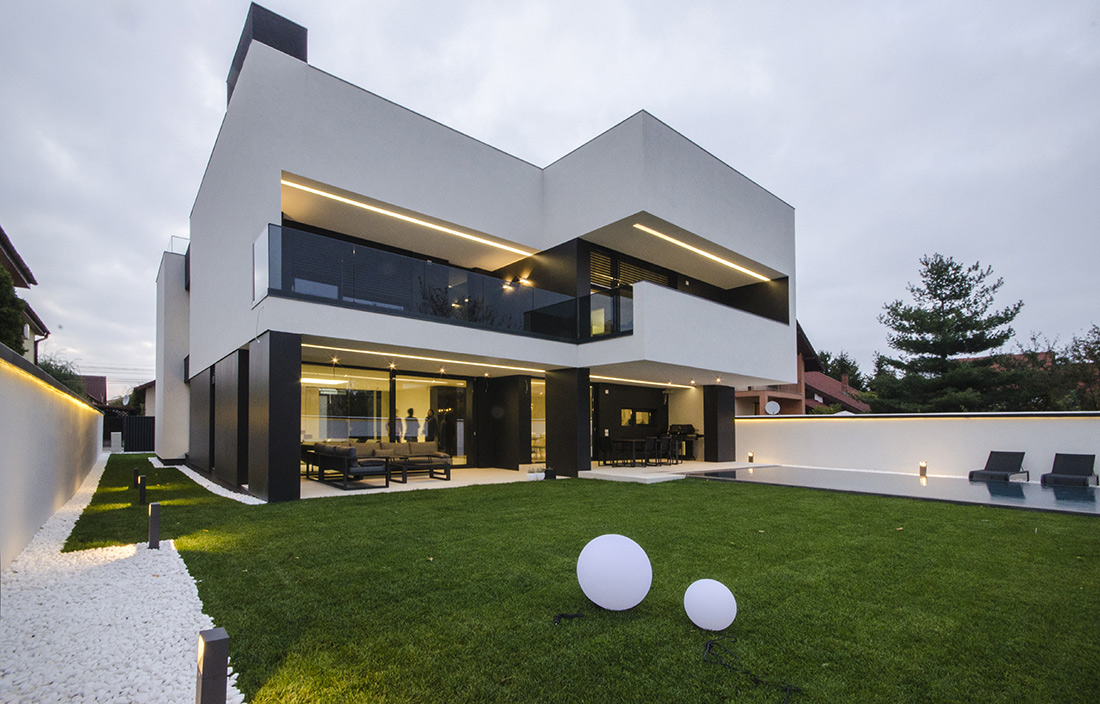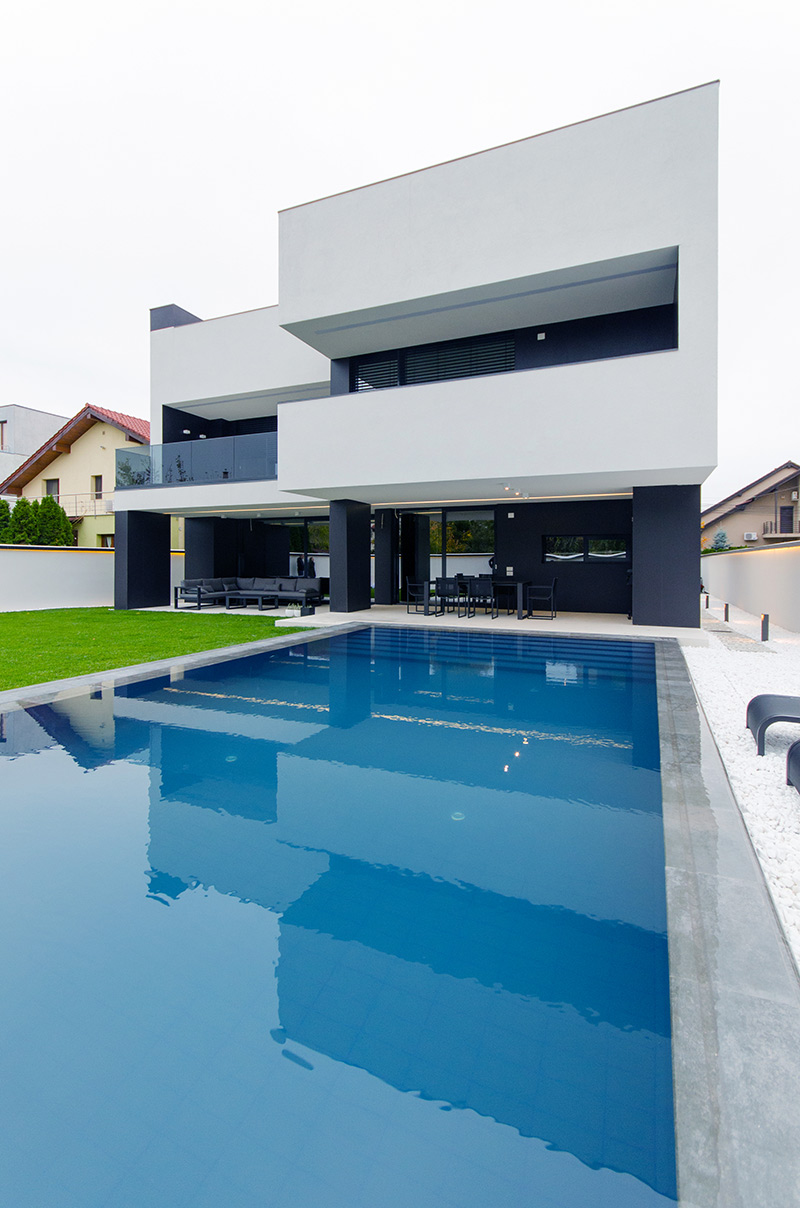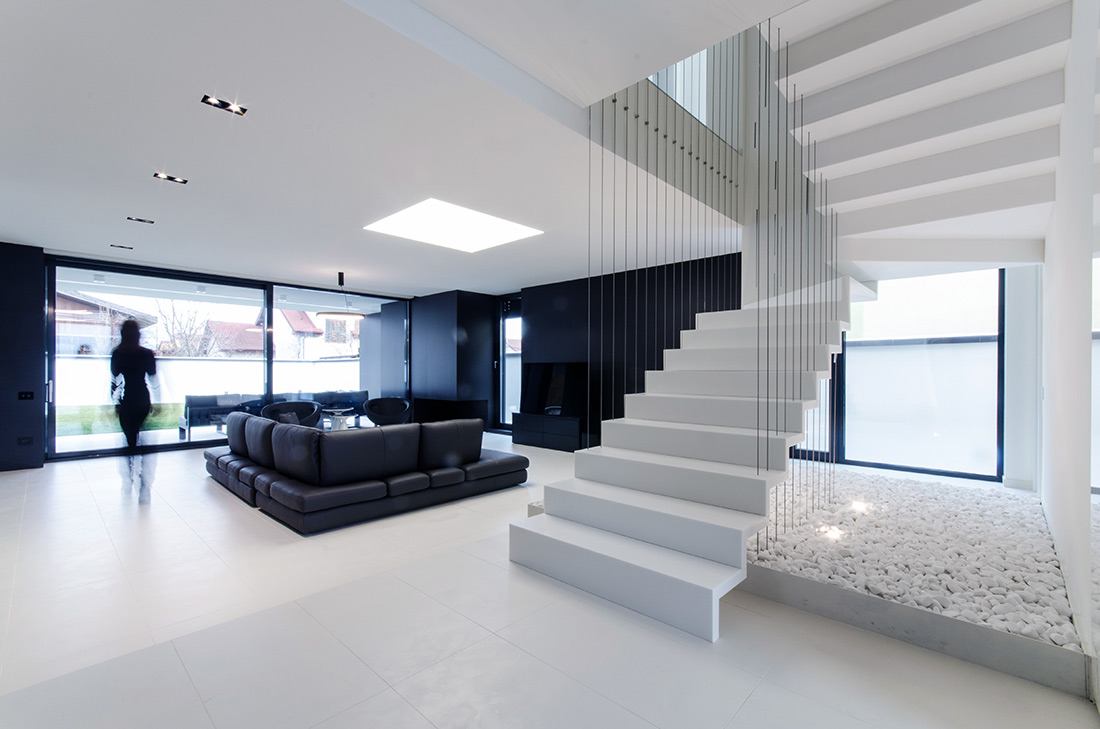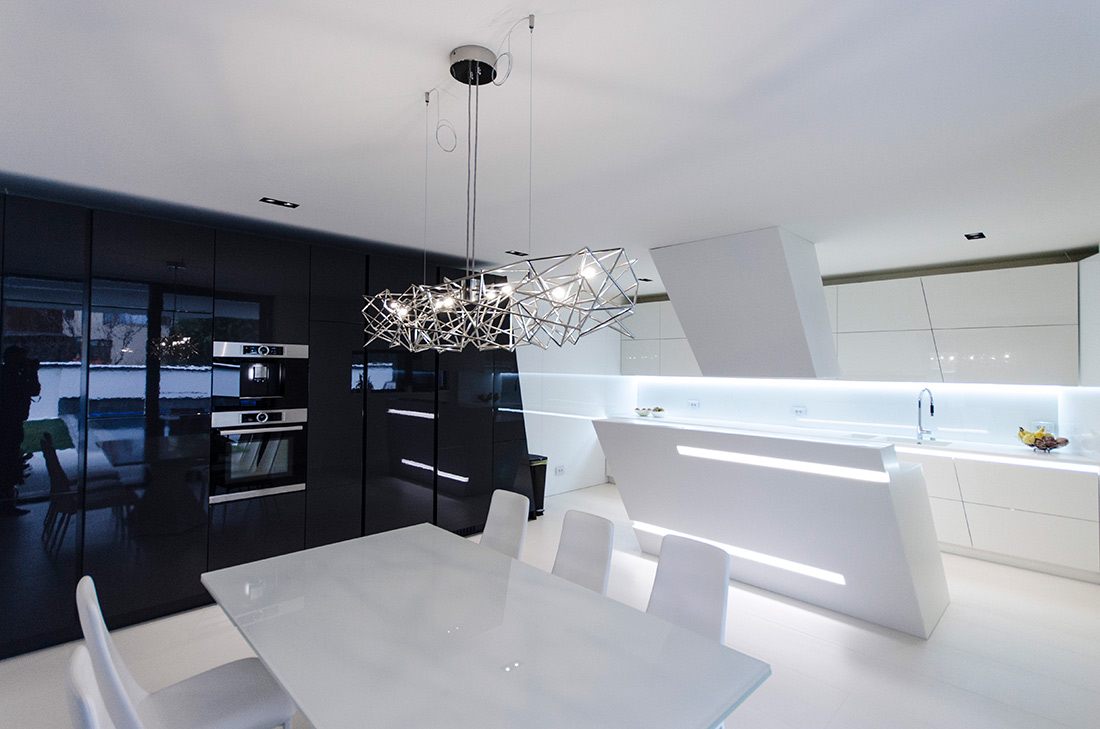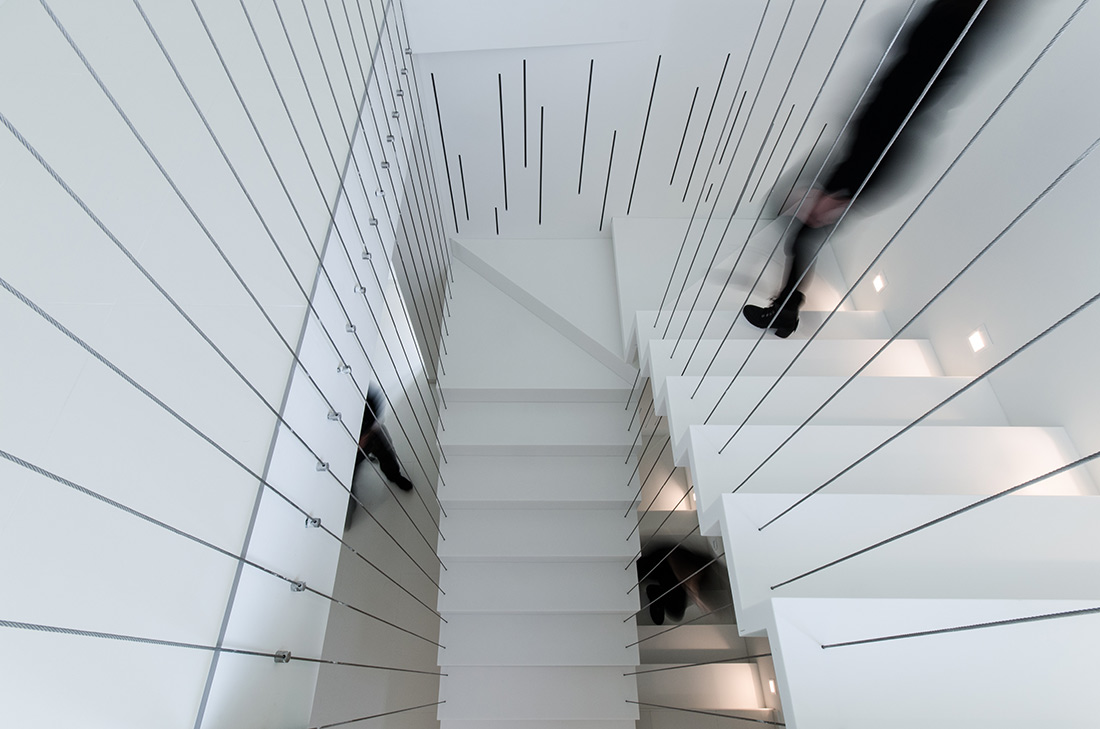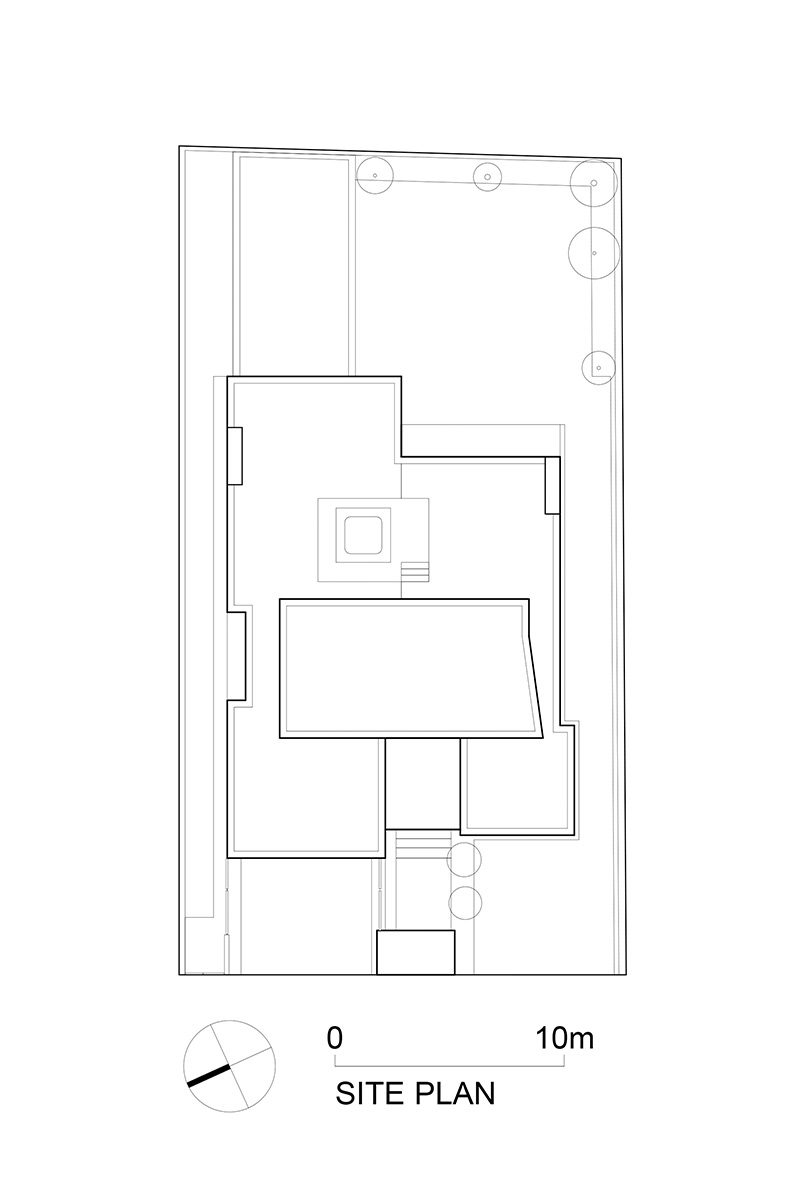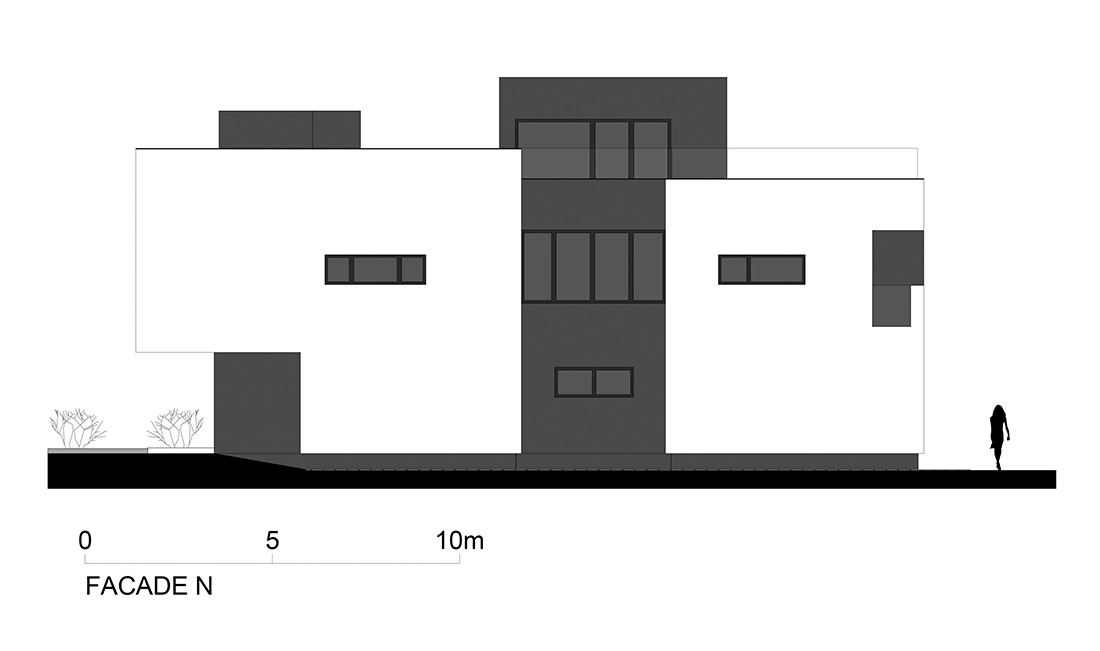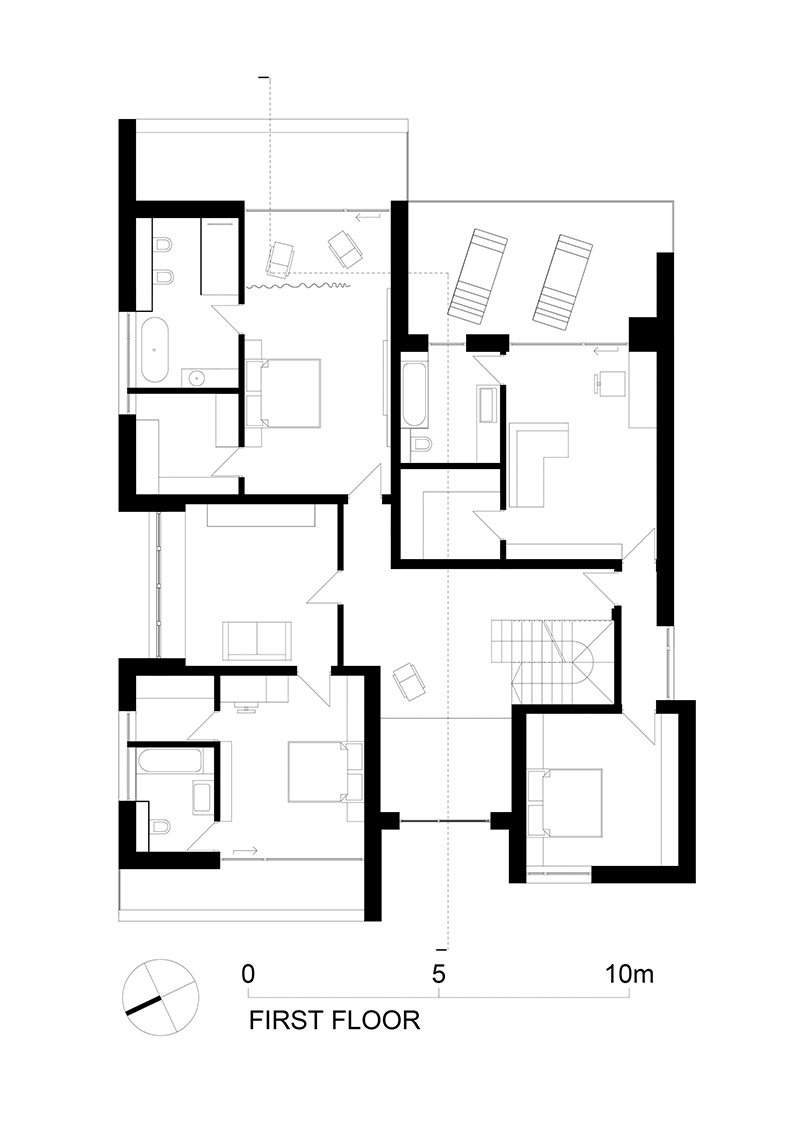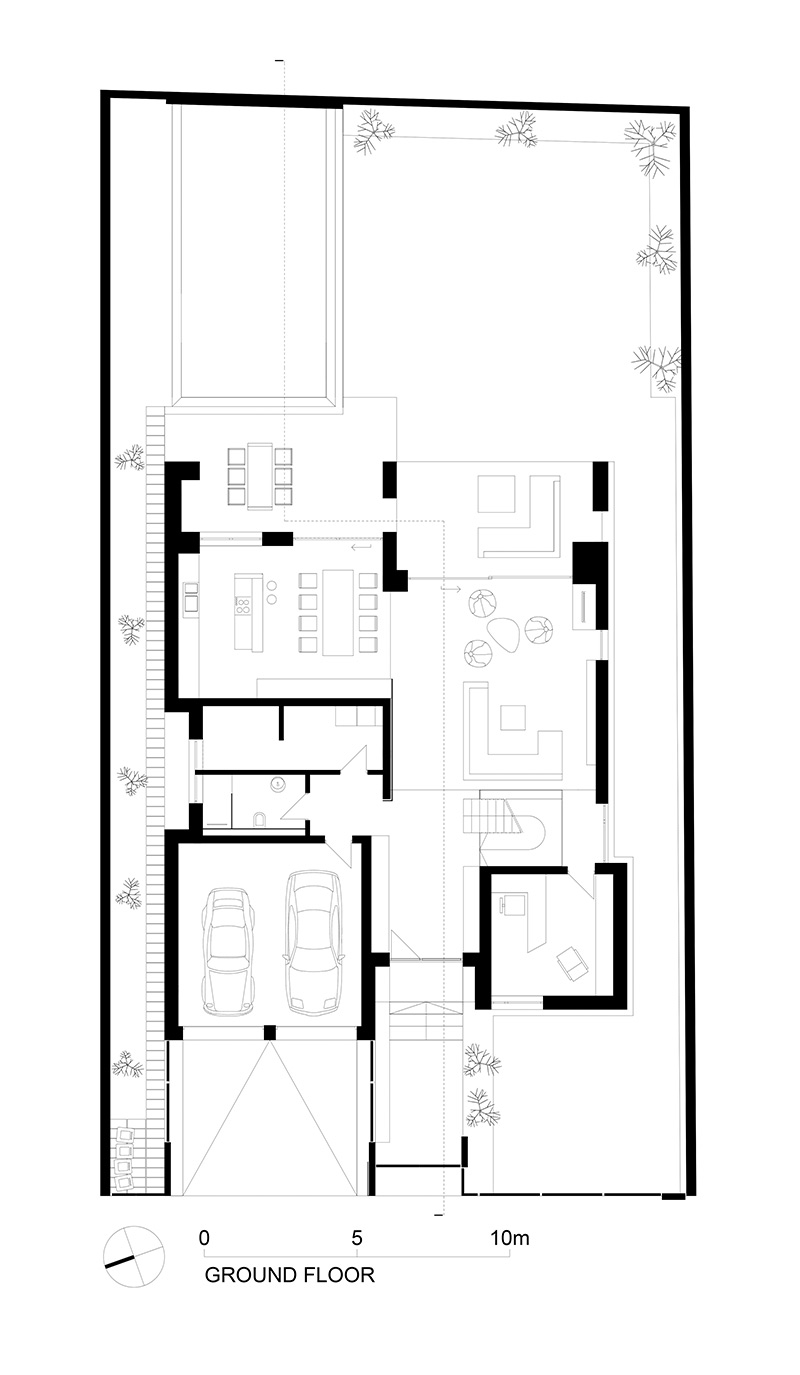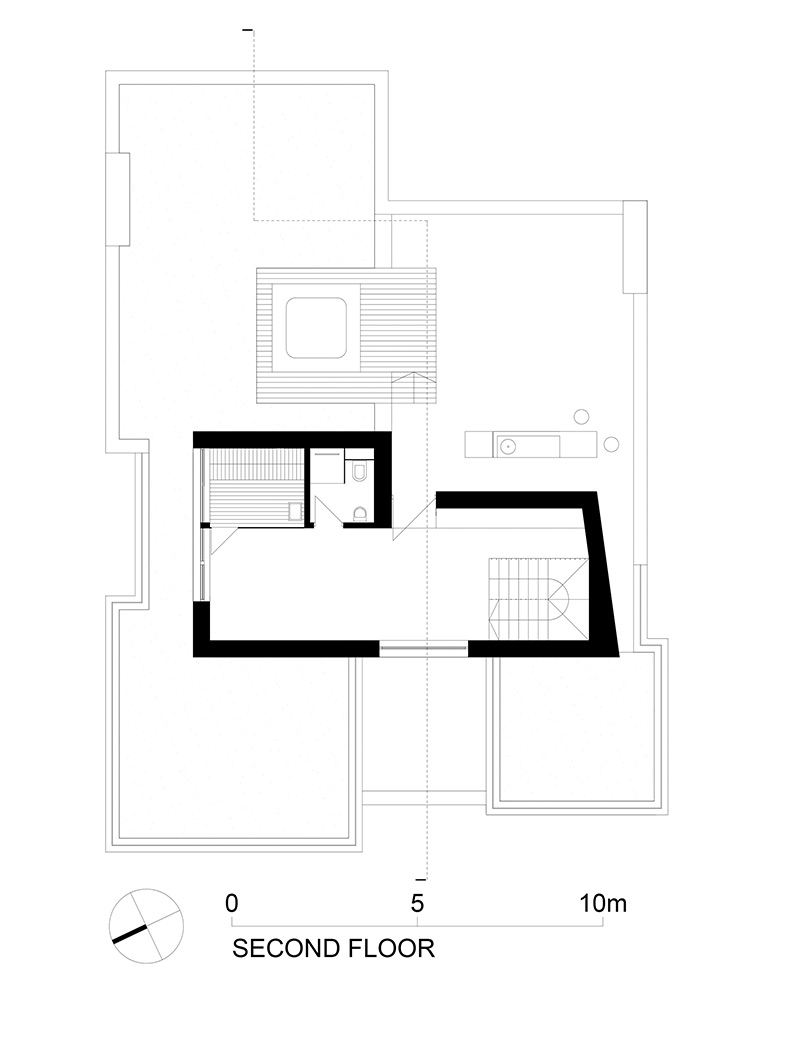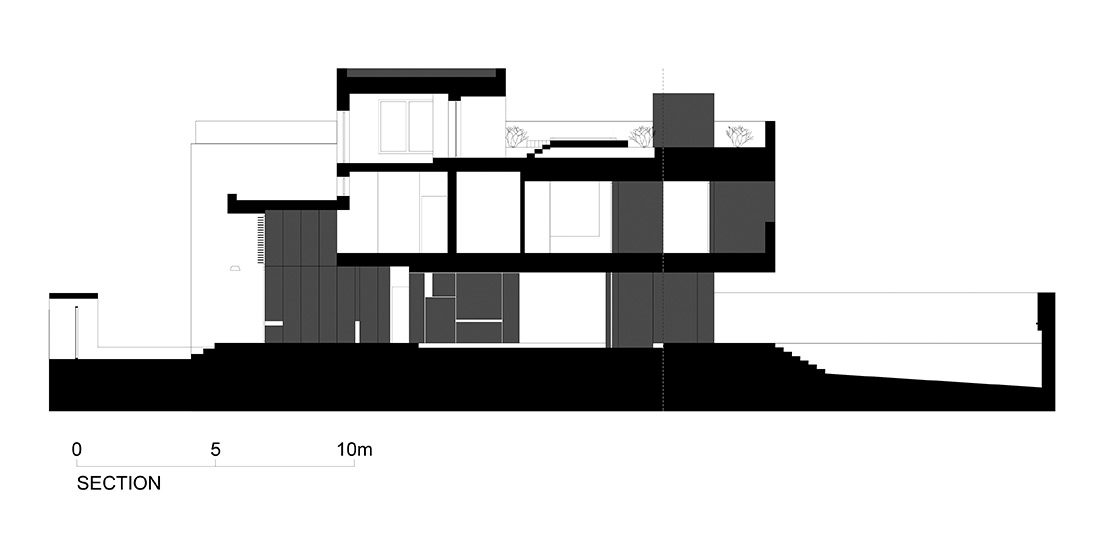 Credits
Architecture
Parasite studio/PS02; Claudiu Toma, Attila Wenczel, Zeno Ardelean, Paula Onicala
Landscape architecture
Maria Sirca
Client
Private
Year of completion
2017
Location
Timisoara, Romania
Total area
450 m2
Site area
600 m2
Photos
Attila Wenczel, Norbert Ianko
Project Partners
Dolines Construct, Porcelanosa, Delta Light, Hi-Macs, Rovere, Grohe, Alu Pvc&Bond Systems, Porta Doors
Related posts
Powered by