Targu-Mures, the Palace of Culture ensemble. Ground floor of the former Mures Pensions House, Viennese secession-style architecture, historic B class.
A facade divided into three vertical registers, preserves the old carpentry of the building and allows for a visible interior-exterior connection.
Both entrances are preserved and the facade becomes a mediation element. The interior consists of 2 spaces connected through a wall that joins the facade. The passage between them leaves the inner shell of the front, free. The access level is at the floor level. The rooms become a pocket to the street.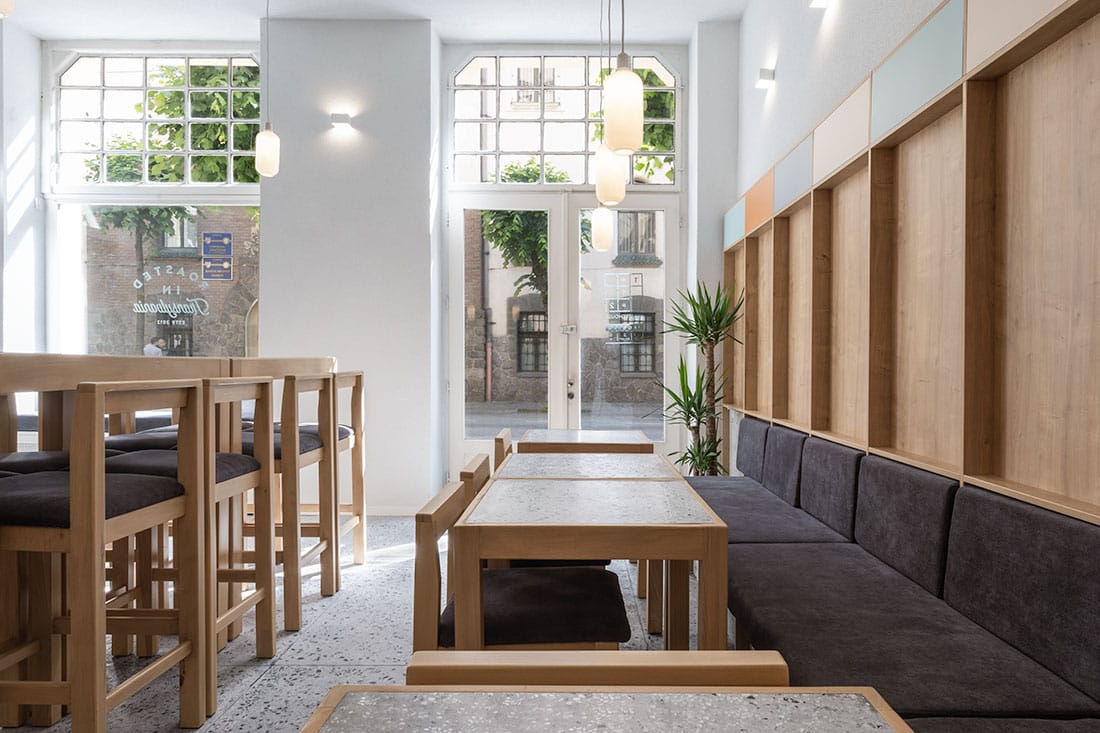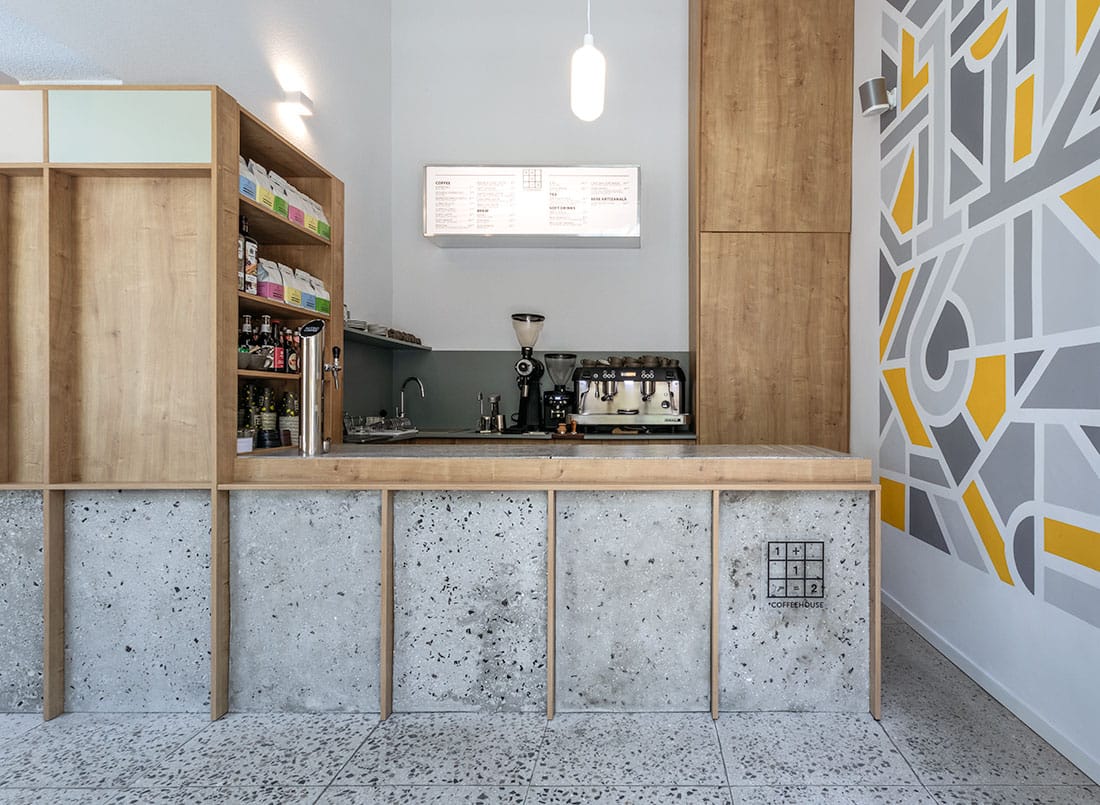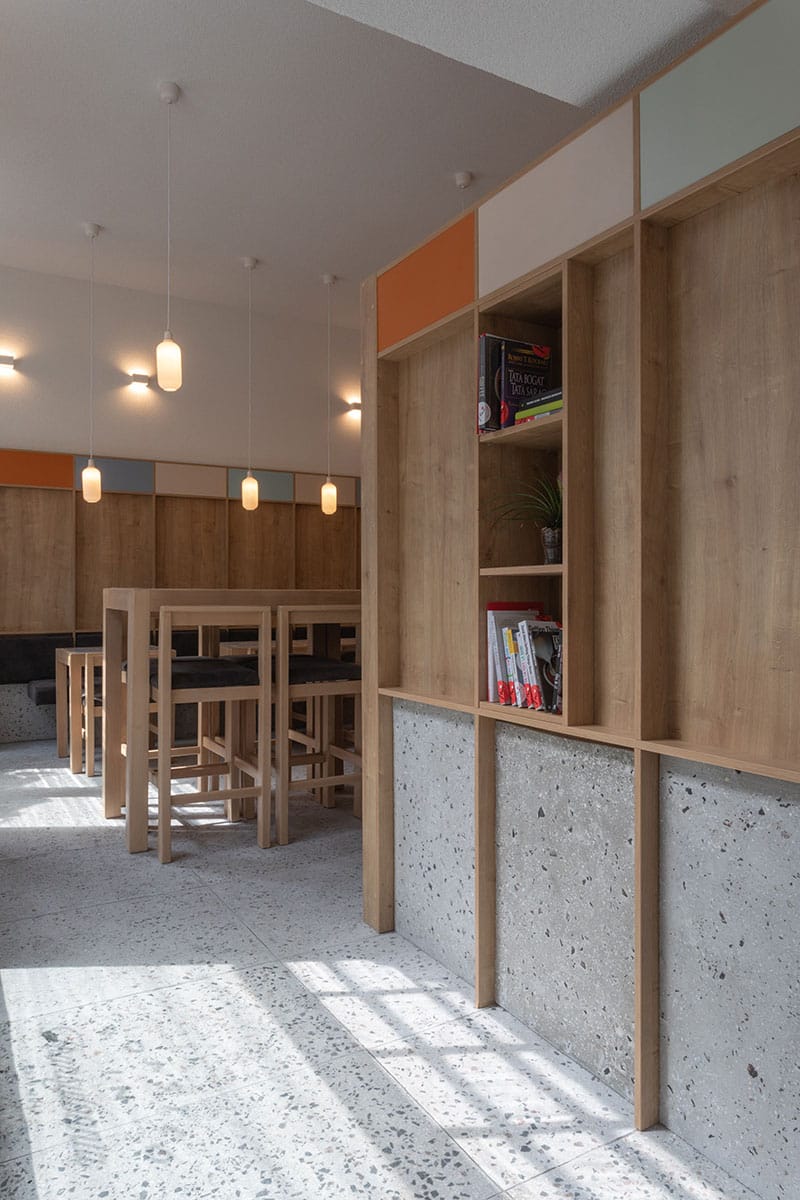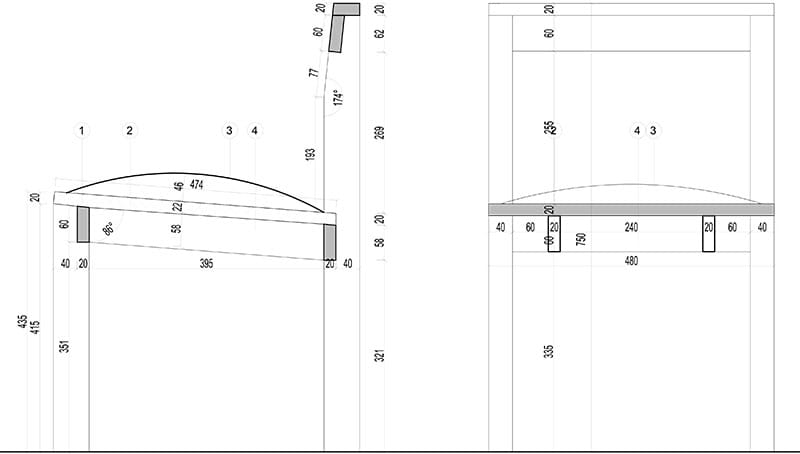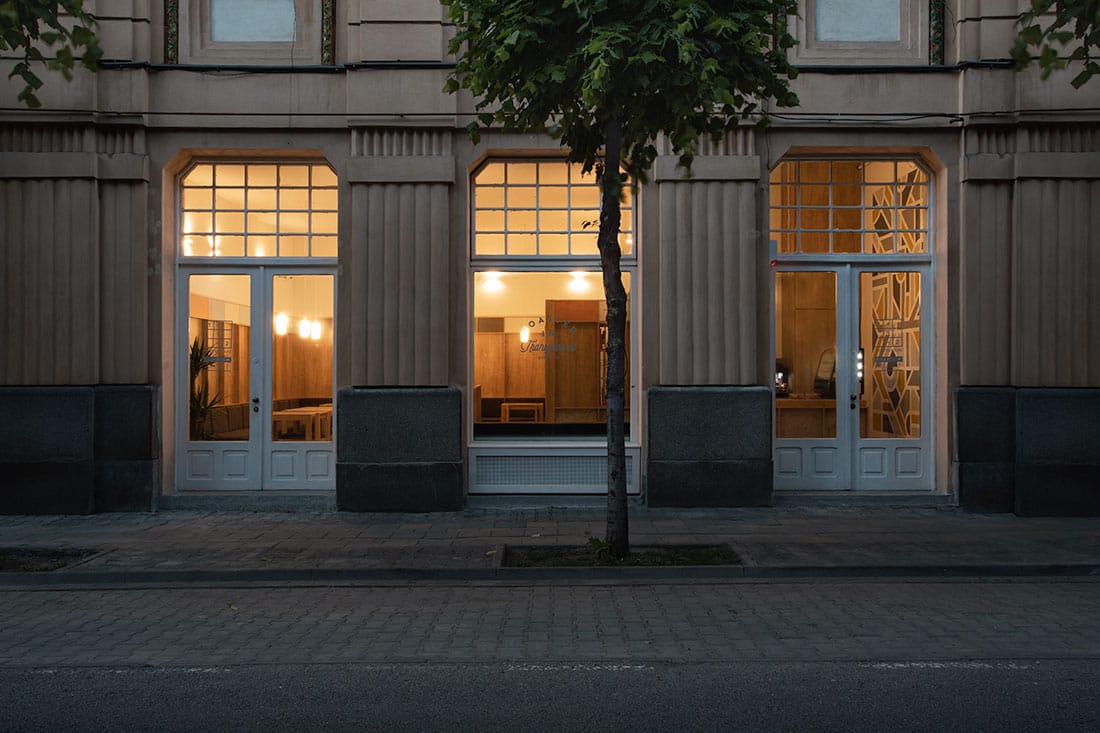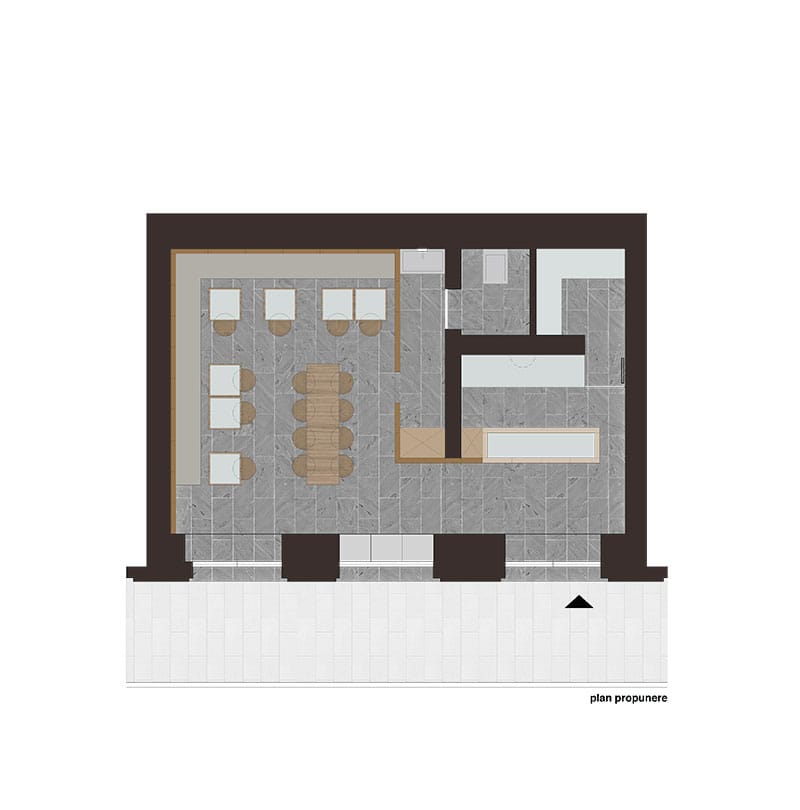 FILE
Authors: Stefan Pavaluta; Vinklu
Photos: George Negrea
Year of completion: 2018
Location: Targu Mures, Romania