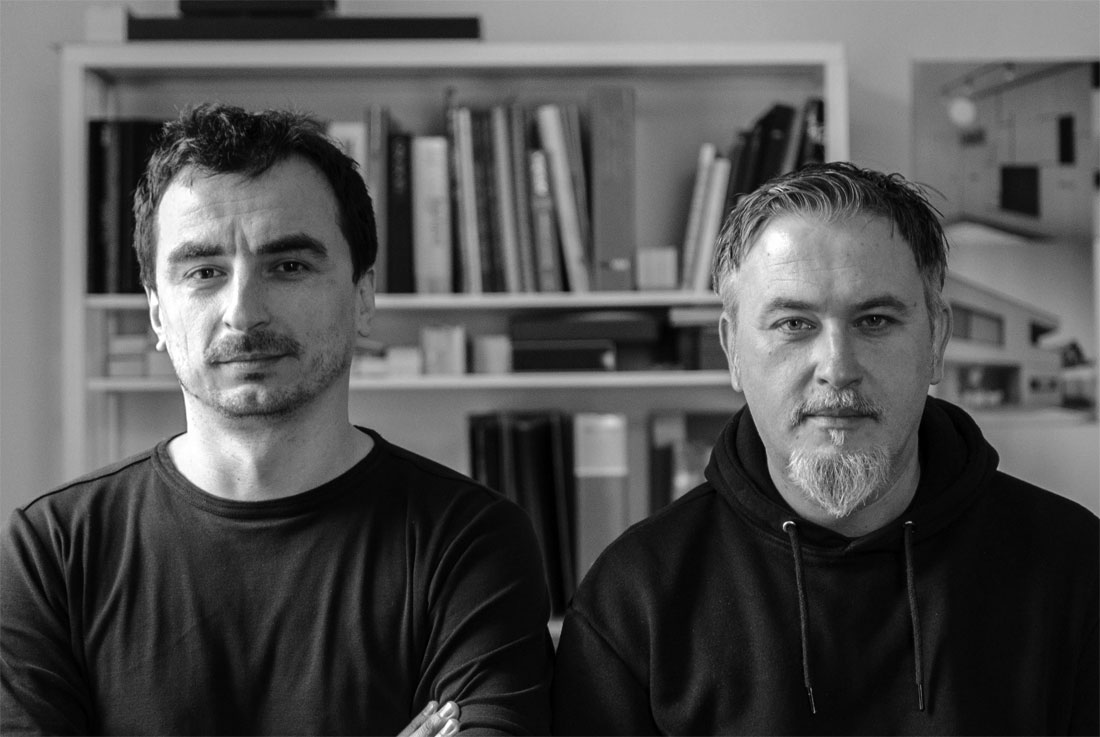 Parasite Studio
The concept of para-site signifies a conflictual / parasitic attitude, meaning that the project is conceived as a mutual result between countless factors. The evolving rhythm of current society determines us to constantly modify and adapt the studio concept in order to become more active and accessible.
We consider that the main feature of the spatiality of each contemporary individual is visuality. Image plays an important role; lately, however, the way we relate to the concept of image has changed considerably. These ways of referring to image bring about changes in the present cultural systems and in knowledge altogether. The digital language, communication through mass media and excessive visuality have altered the textual culture in which society has been living until recently. These changes determine the way we perceive ourselves and the way we establish external relationships, regardless if we refer to social or spatial relationships. Finally, these relationships define a form of collective and individual behavior which is characteristic of us and the generation we belong to – a lifestyle itself; and this determines and influences the space surrounding our body and, ultimately, our home.
Our projects try to preserve the close relation between imagination and the reality, in order to establish a direct contact with users' needs. We work in a variety of professional environments, at different scales, from urban scale and architecture to object design and small details. We are interested in music, graphic design or BD, politics or economy. We are building our own answer from different pieces and assemblies, sometimes conflictual, determined by a particular and specific solution.
We are not interested in the forms of "correct architecture" but in the conflictual relation between old and new as opposed to integrating design through materials and details. It is precisely this kind of "parasitic" relation which could generate different space typologies. Architecture has not grown poorer, rather it has gradually changed and has become something else.

Awards

I think