Neighbourgoods is a concept situated in The Bridge Business Center, in a fast-growing tech and business location in Bucharest, Romania. The store accommodates a diversified product range, from origins coffee to an extended fresh juices range, Romanian craft beer, fresh salads and sandwiches, desserts, pastries, snacks and beverages.
It is a concept that combines industrial and modern design elements with the purpose of bringing biophilic design in indoor office spaces, where people spend many hours in a working environment.
The aim of the space design was oriented to bring a fresh and warm experience in the customers' morning start, lunch break or evening going out with colleagues.
The large ceiling light installations where custom made specially for the concept, and they defined the space around the idea of a hive, a place of constant movement with warm light and atmosphere.
It is a place created by people for people, luring to food experience and social interaction.
What makes this project one-of-a-kind?
Neighbourgoods is a unique hub concept, that reunites brands offering a complex product experience for people working in a business center.
About the authors
The design was carried out in-house by Lagardère Travel Retail Romania design team, lead by Dana Matei.
Text provided by the authors of the project.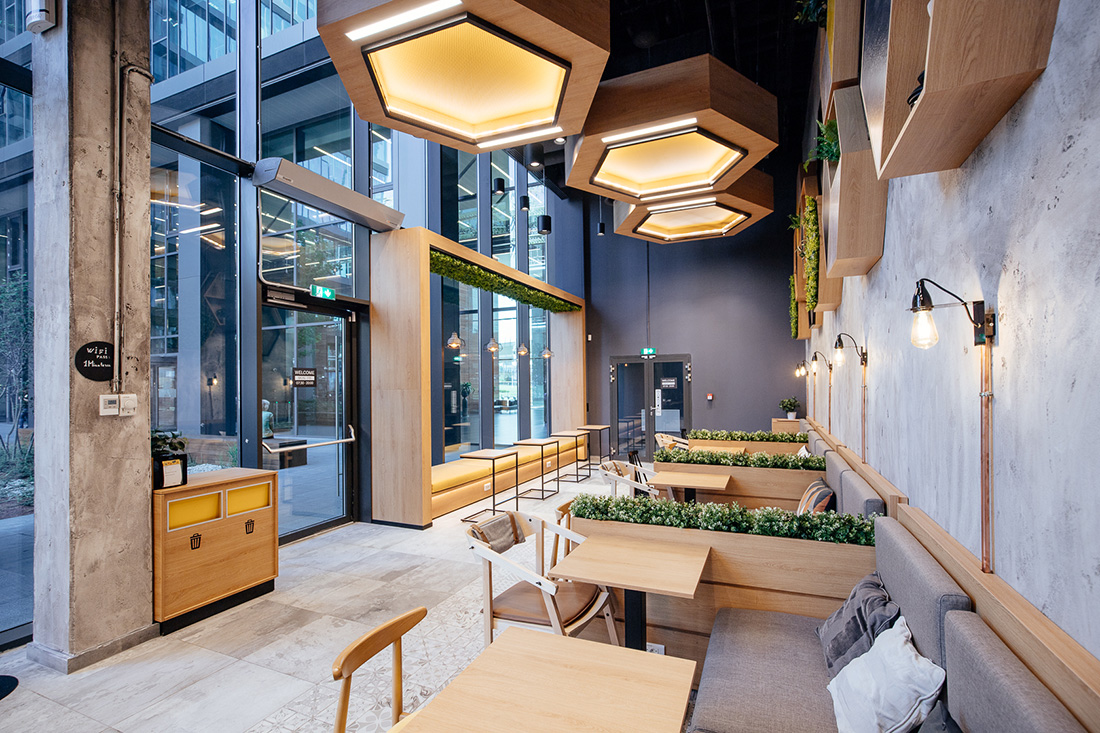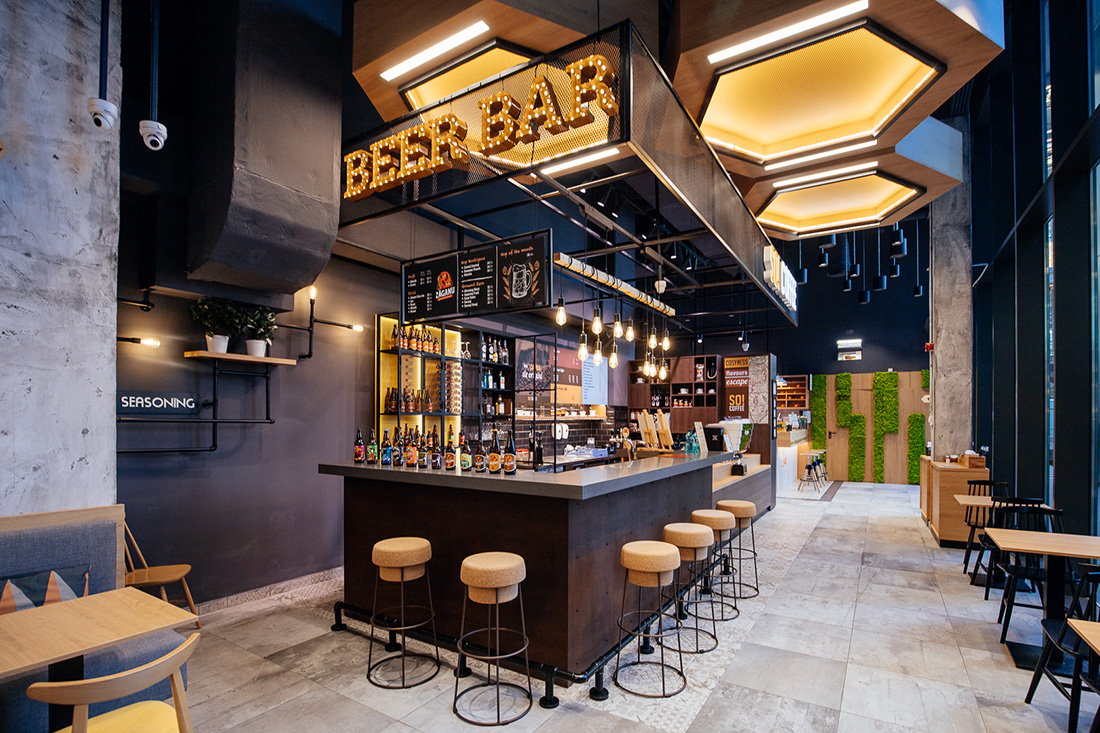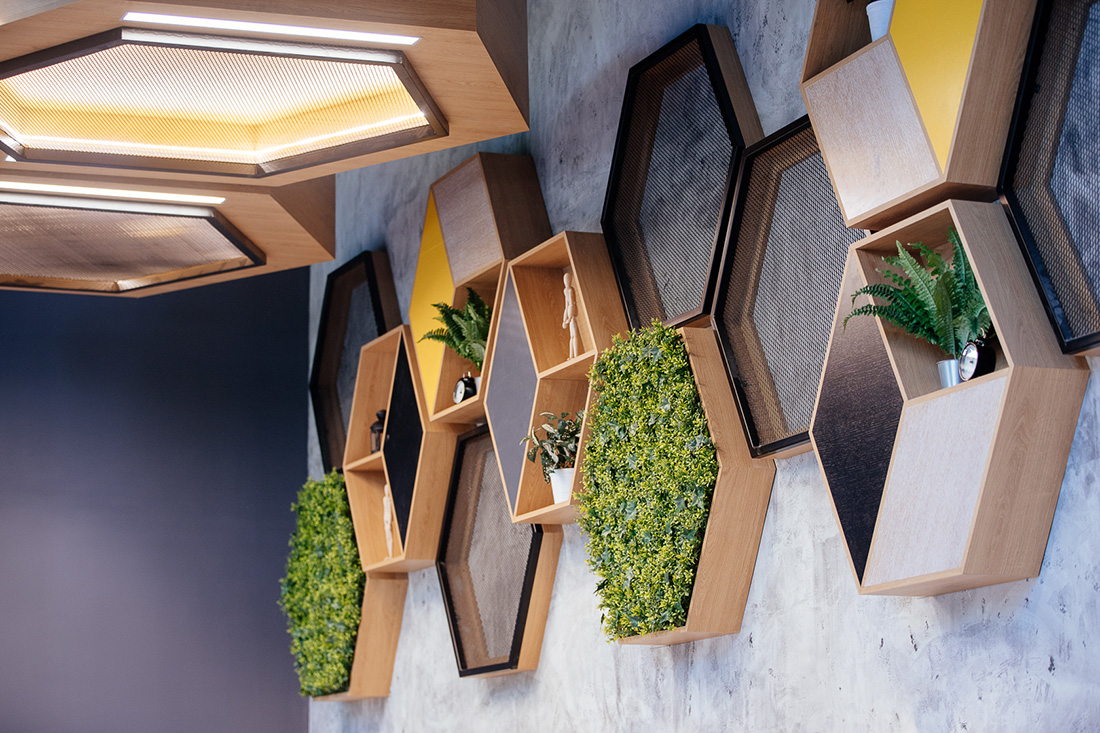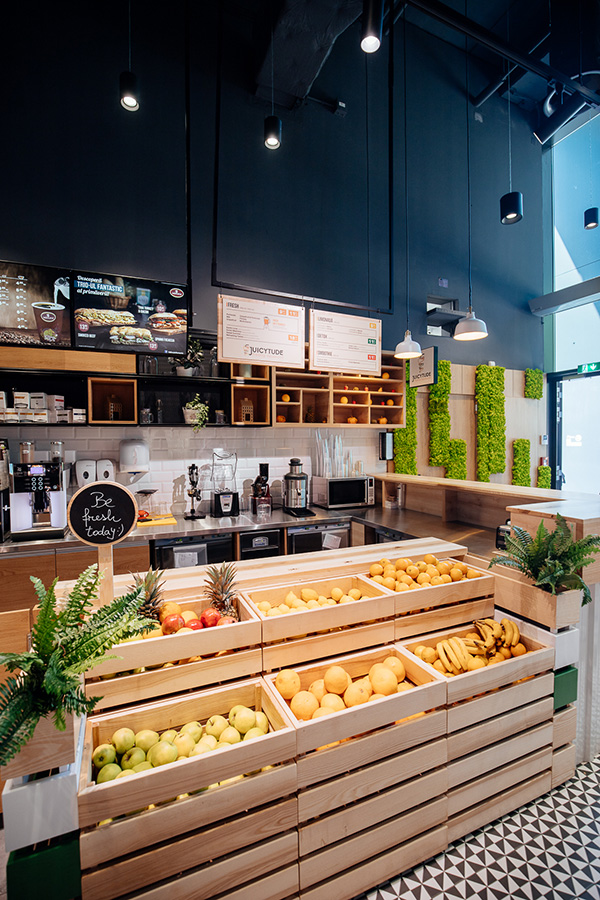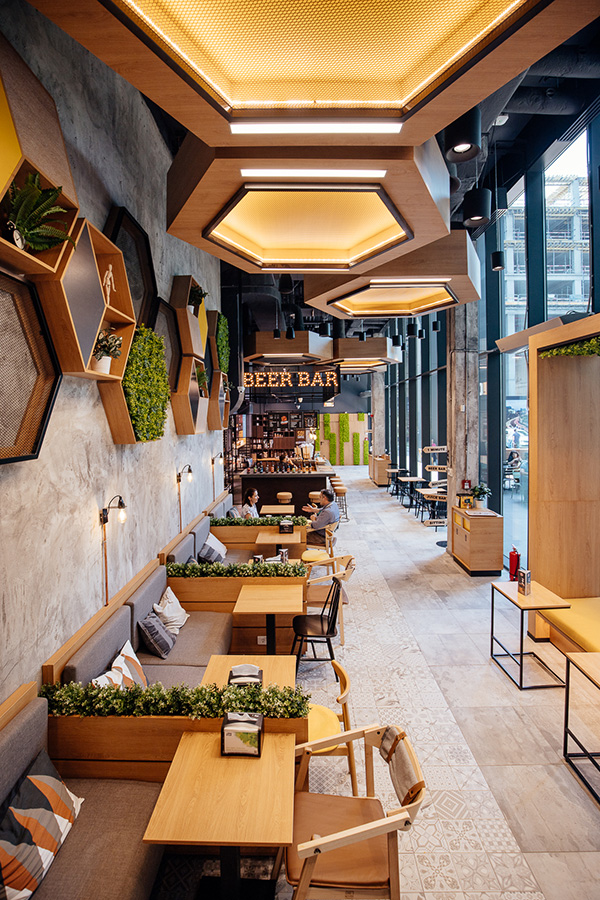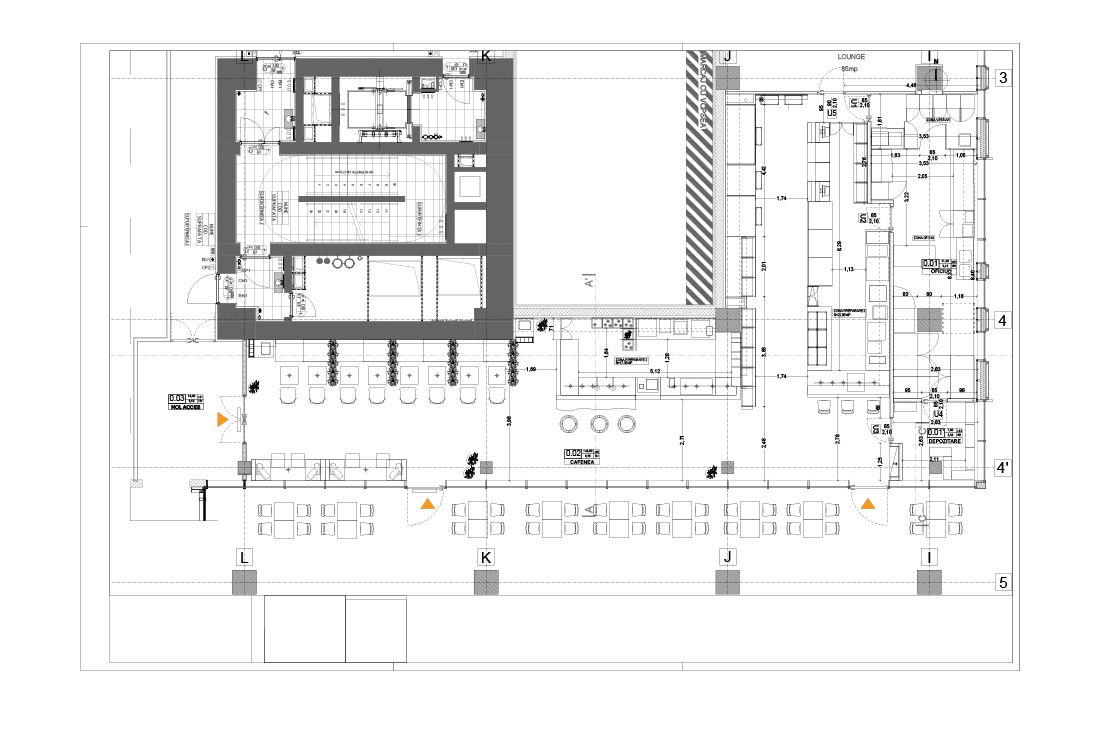 Credits
Interior
Dana Matei
Client
Lagardère Travel Retail Romania
Year of completion
2018
Location
Bucharest, Romania
Total area
189 m2
Photos
Ionut Dobre
Project Partners
OK Atelier s.r.o., MALANG s.r.o.
Related posts
Powered by