The lightness, openness and natural flow of of an airy space are the main features characterizing a maisonette apartment covering the area of approximately 200 m2. The flat was built in the 90s in attic of the apartment constructed in Prague's quarter called Vinohrady. The disposition adjustments of the flat were minimal, due to already existing sophisticated spatial plan originating from the previous owner's pen.
One of the cornerstones in designing the proposal was the fact that clients being a young couple are passionate collectors of paintings. The resulting solution thus leaves largely blank white walls as a neutral gallery background for a growing painting collection. Hanged paintings are complemented by a series of composed interior elements featuring other artistic installations – a light mosaic above double bed, a circular cutout in the wall between the bathroom and the living room with a view of the bathtub (the window can be shaded with a built-in electric blind) or a large format painting by our client's favorite artist printed on the glass above the kitchen desk.
The living room naturally creates the heart of entire flat thanks to its unique character; it is dominated by growing ficus and spacious relaxing multilevel platform evoking the "archetypal rural furnace". This atypical interior element has been customized especially for the clients, integrating a large-format sofa with chairs and a conference table, a library or an indoor space serving children as a bunker (a system of larger or smaller mutually interconnected spaces).
The residential quality of the duplex is reinforced by vast south-facing terraces overlooking the roofs of the surrounding neighbourhood.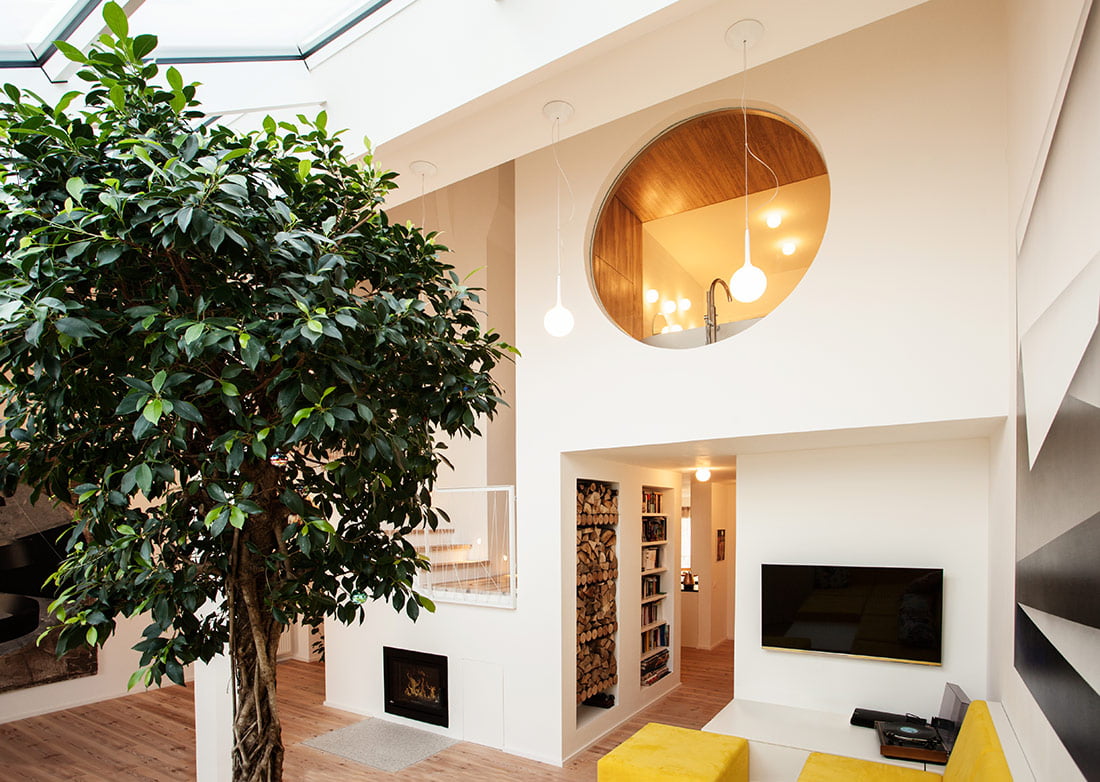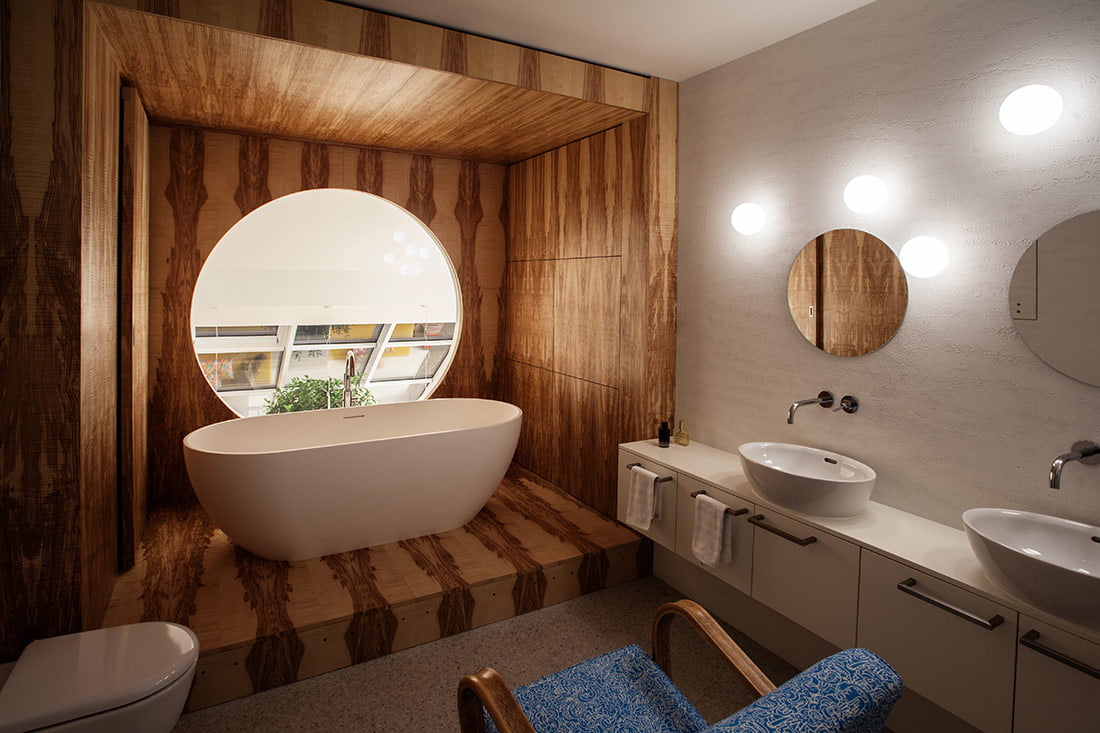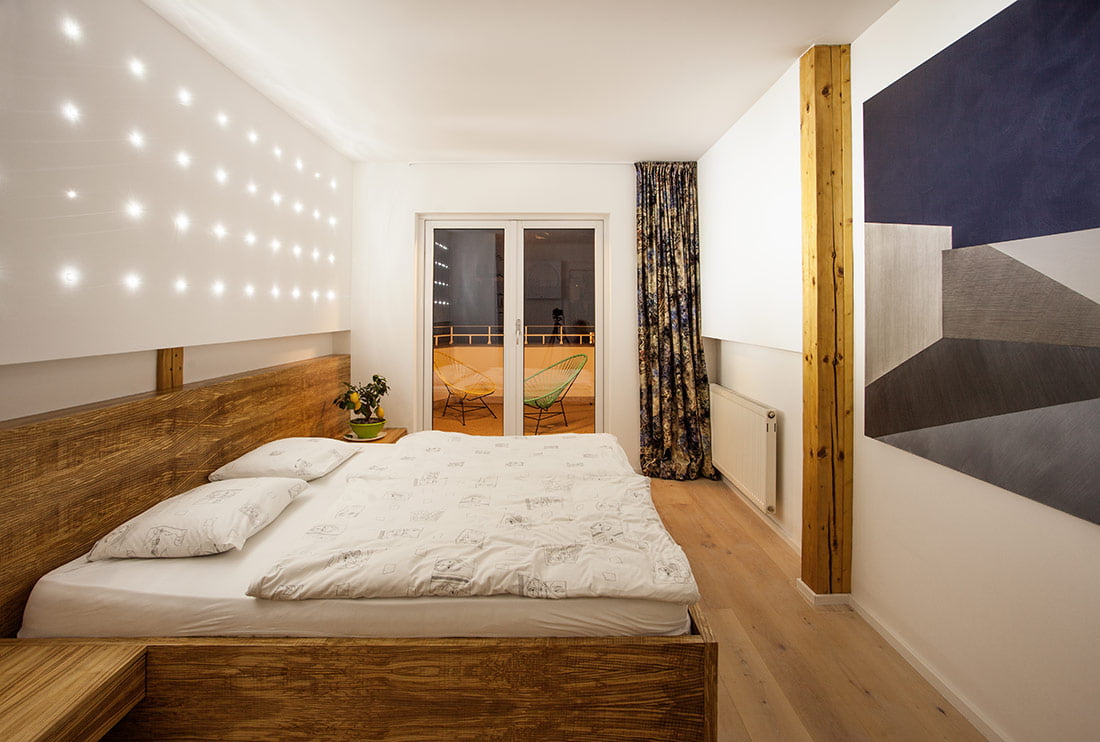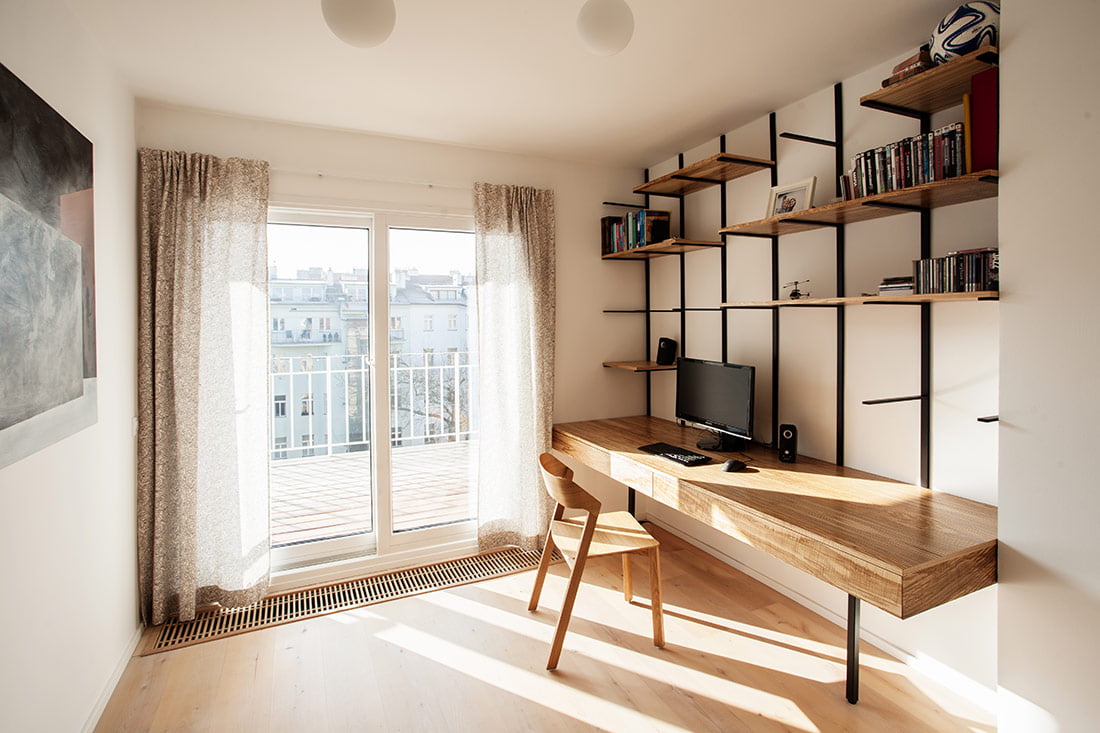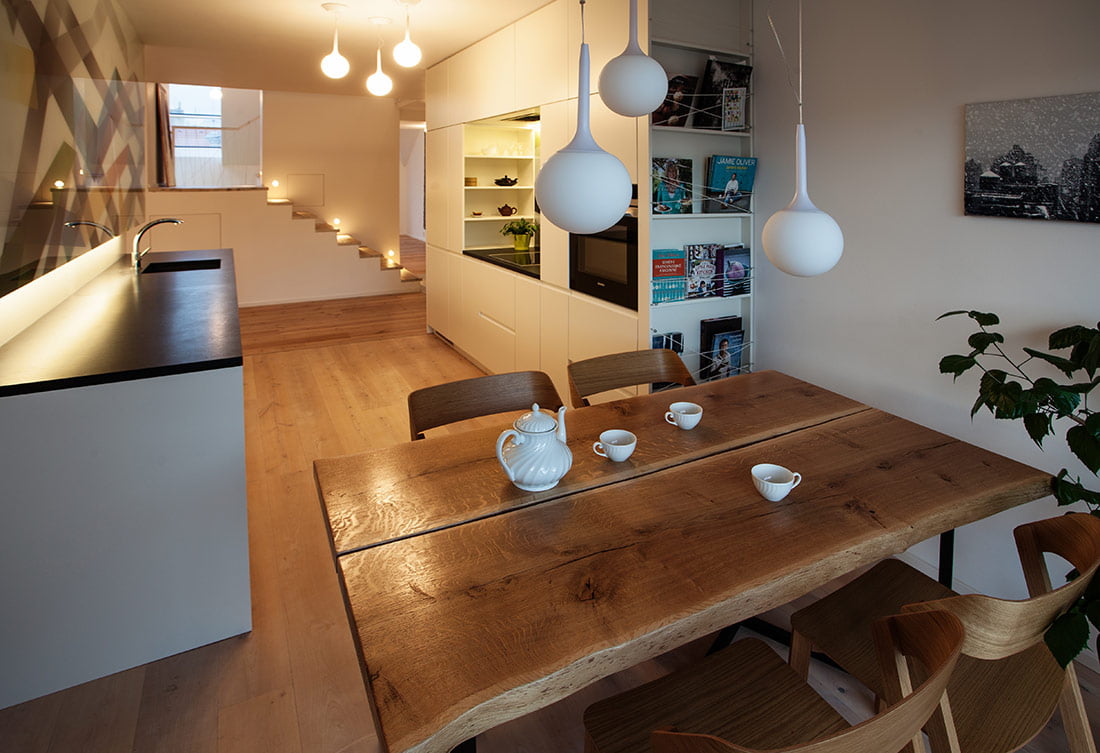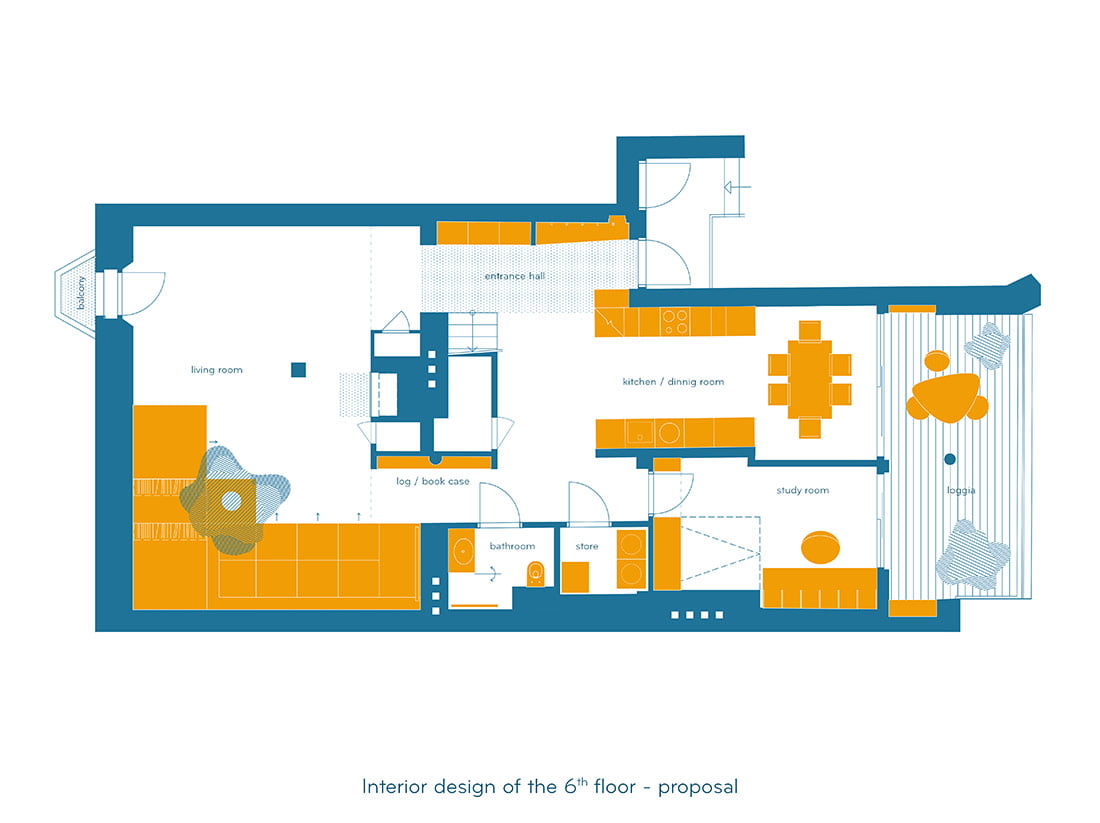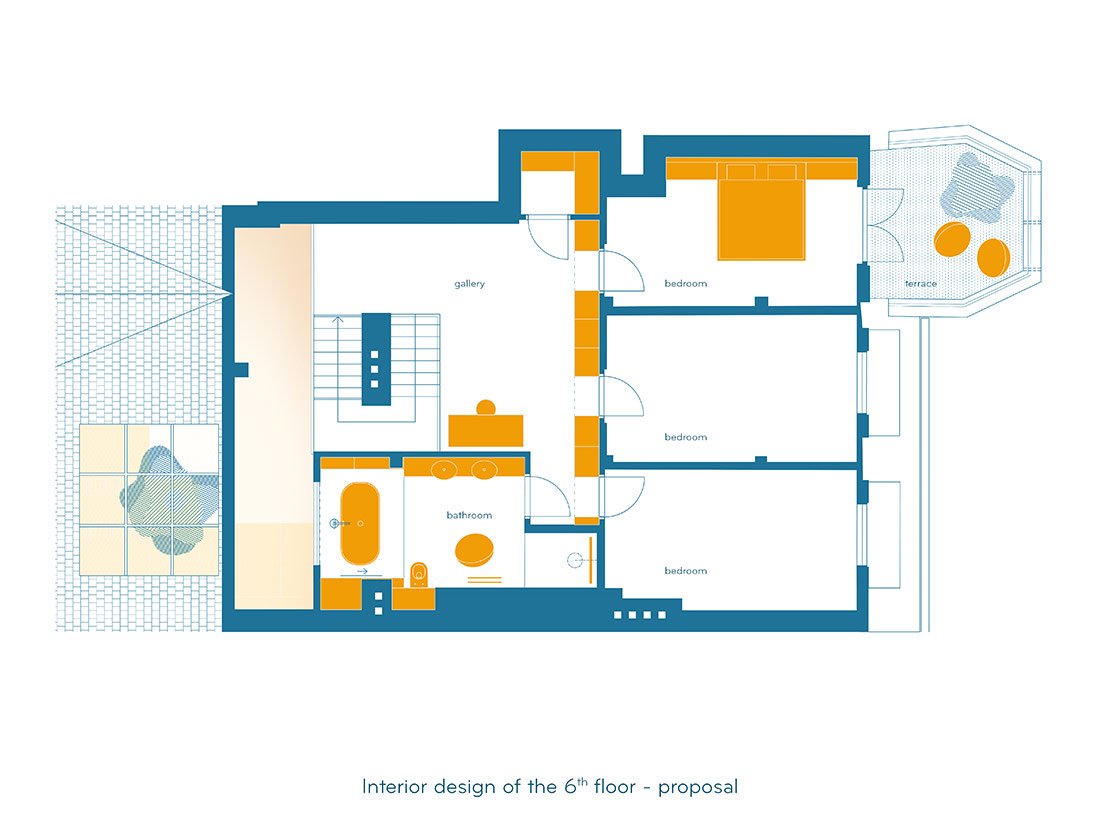 Credits
Interior
XTOPIX; Pavel Buryška, Barbora Buryšková
Client
private
Year of completion
2015
Location
Prague, Czech Republic
Surface
200 m2
Photos
Ondřej Tylčer
Project Partners
OK Atelier s.r.o., MALANG s.r.o.
Related posts
Powered by