In 2018 Kragelj was hired to design offices in Crystal Palace in Ljubljana, the tallest office building in Slovenia. The workspaces needed a new look, one that inspired collaborative work and agility, and attracted talent from around the world. Also, the office needed to be an extension of the client's brand and values.
The client, a global unicorn company, had a clear goal in mind; to create a workplace where people want to be. A vibrant office, one that by its very nature inspires creativity and dynamic social interaction. And, at the same time, enables the employees to work whenever and wherever they want.
Kragelj designed a layout that supports a dynamic and fluid flow throughout the office. The new workplace is an agile work environment that inspires innovation, exchange of ideas, and methodical planning. Diverse work styles and different personalities are accounted for in this flexible office space allowing the work to be not just creative and efficient but also fun.
Text provided by the authors of the project.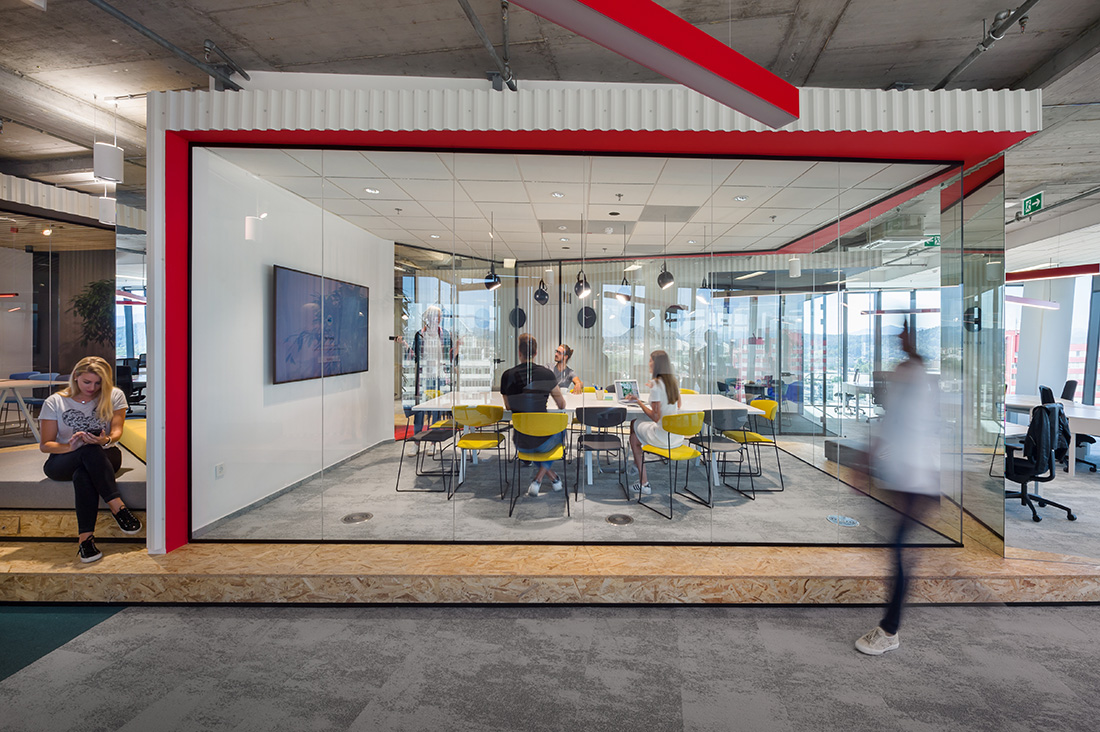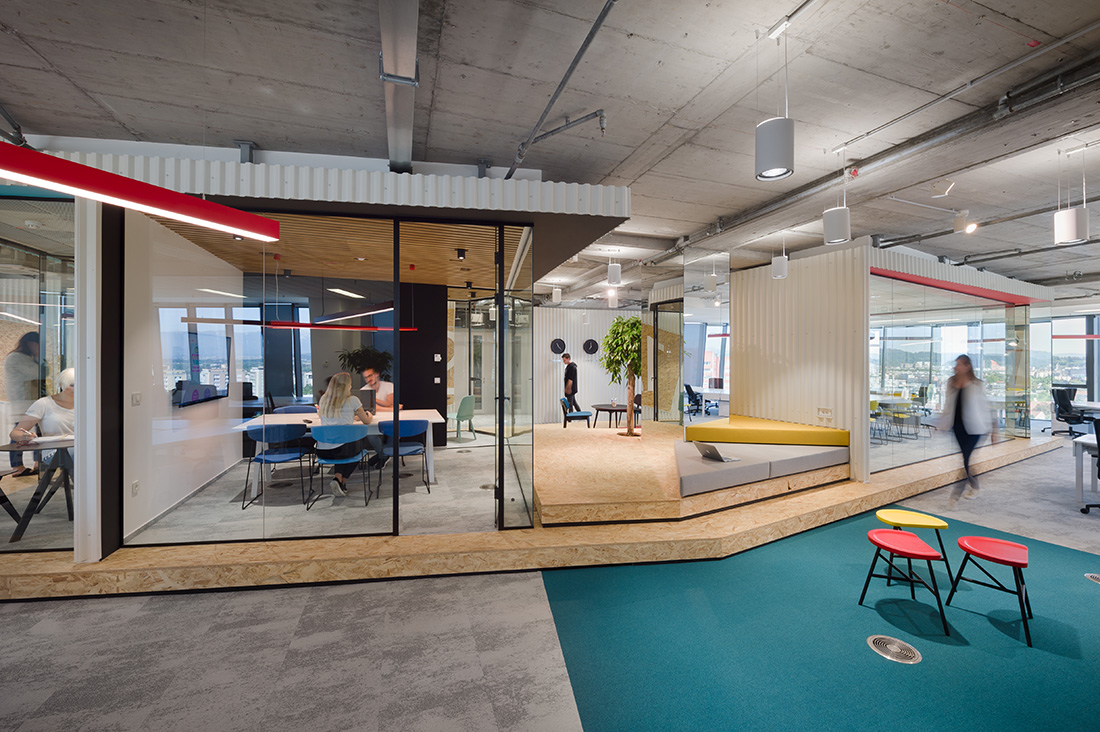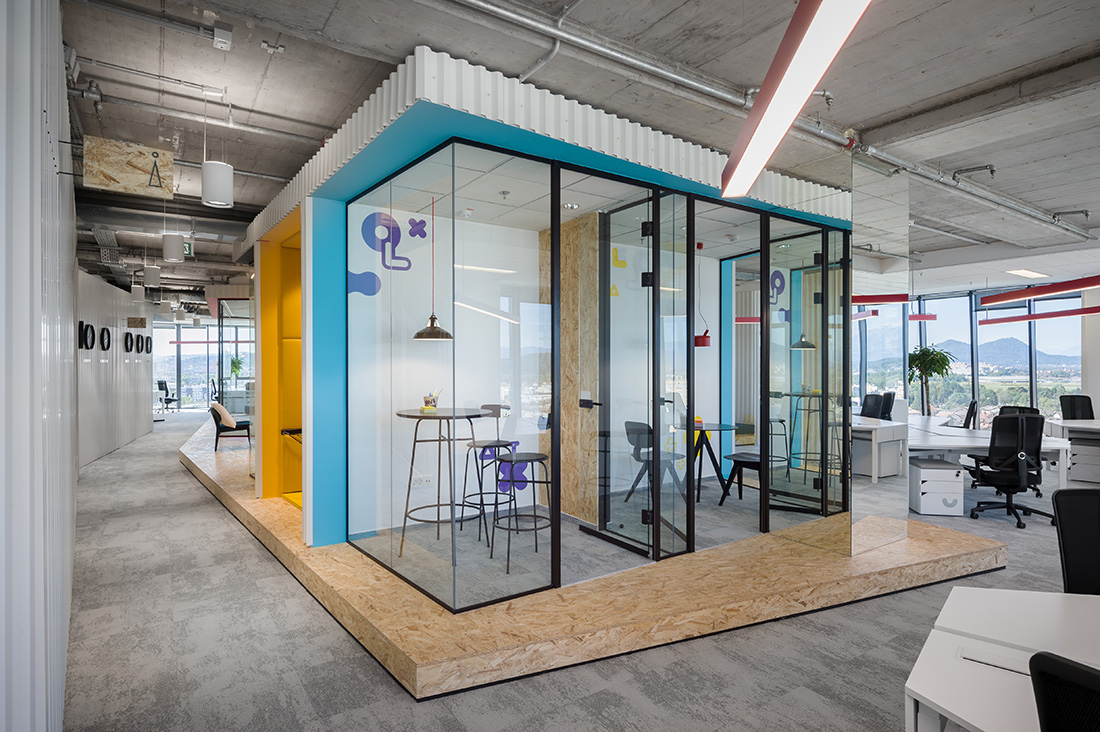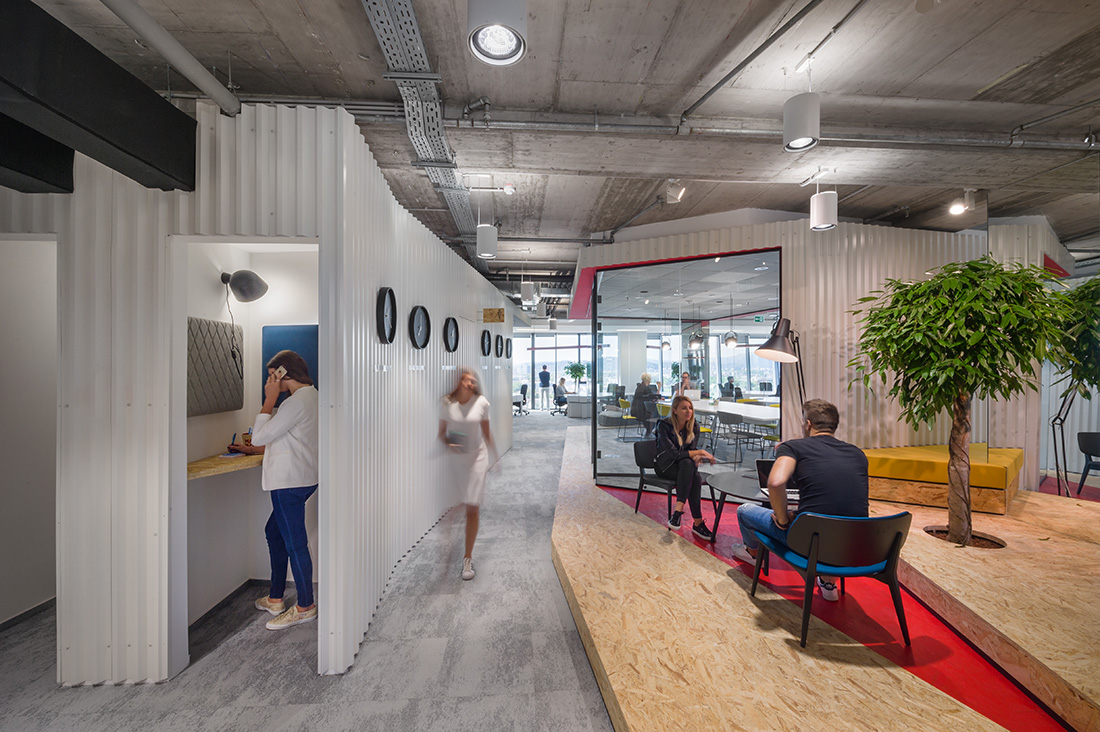 Credits
Interior
Kragelj Arhitekti; Alenka Kragelj Eržen, Alja Ceglar, Jure Vanič, Jerneja Jenko
Year of completion
2018
Location
Ljubljana, Slovenia
Total area
450 m2
Photos
Janez Marolt
Project Partners
OK Atelier s.r.o., MALANG s.r.o.
Related posts
Powered by