Konplan companyˈs new Office building has become a new centerpiece of Borská pole district in Pilsen. Proven concept of solid core lined with open workplaces is completed with unique facade. It consists of perforated metal stripes rotated towards sun. This rigid metal structure is disturbed by green islands of large plants in giant flowerpots. Interior solution is influenced by those green islands as well as all the relax areas on each floor are concentrated around them. Overall strict facade is also contrasted with round object in lobby and canteen. Playing with contrast of shapes and materials is typical for this building as well as finding individual solutions for different elements of the house. Exterior of the building was part of the design as well as parking lot, which plays an important part in the look of the site and is designed to gather rainwater for further use.
What makes this project one-of-a-kind?
The project enlivens the strict administrative environment by playful green islands in the interior, on the facade and on the site.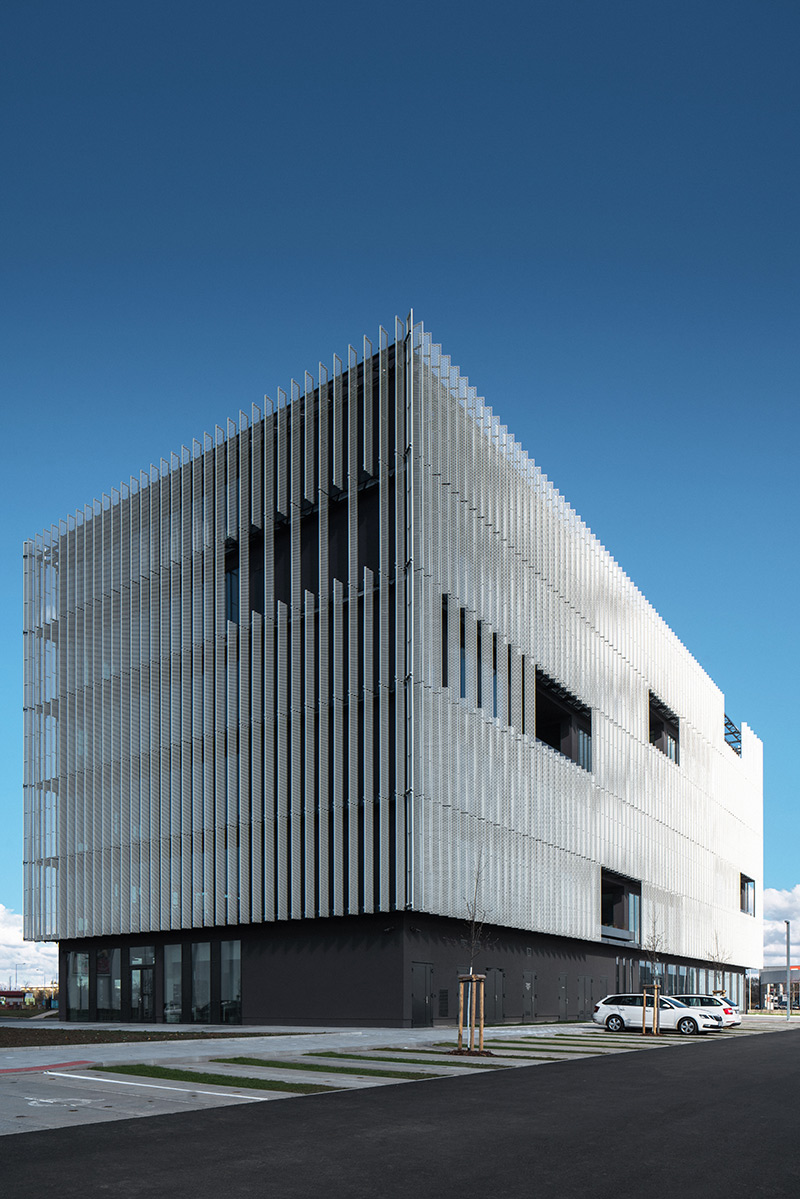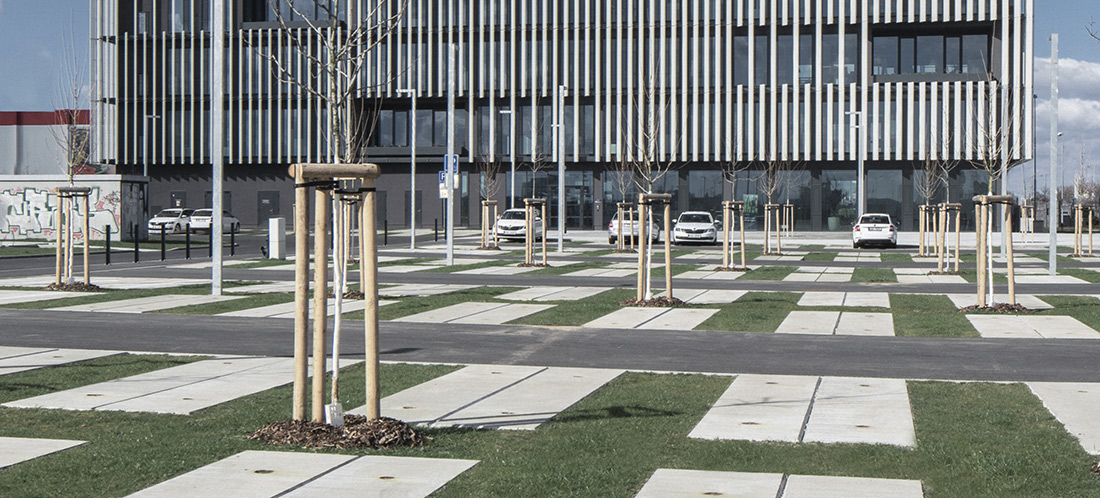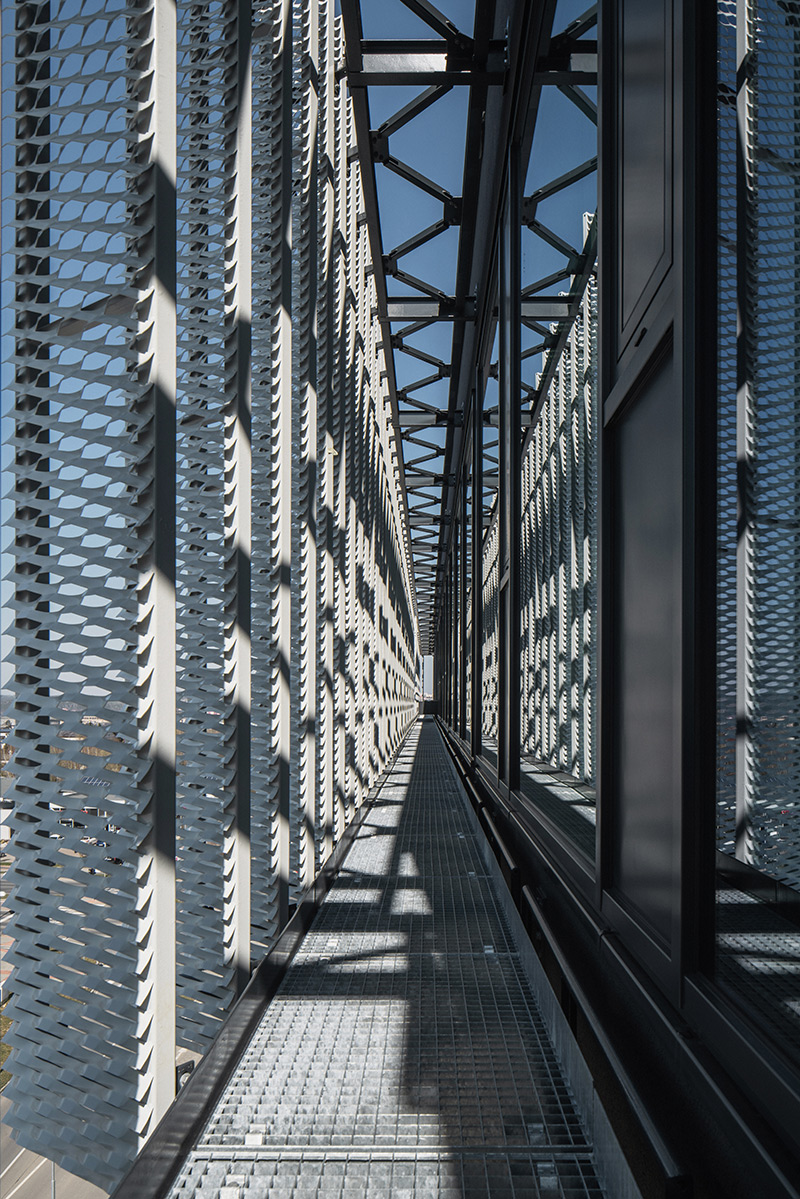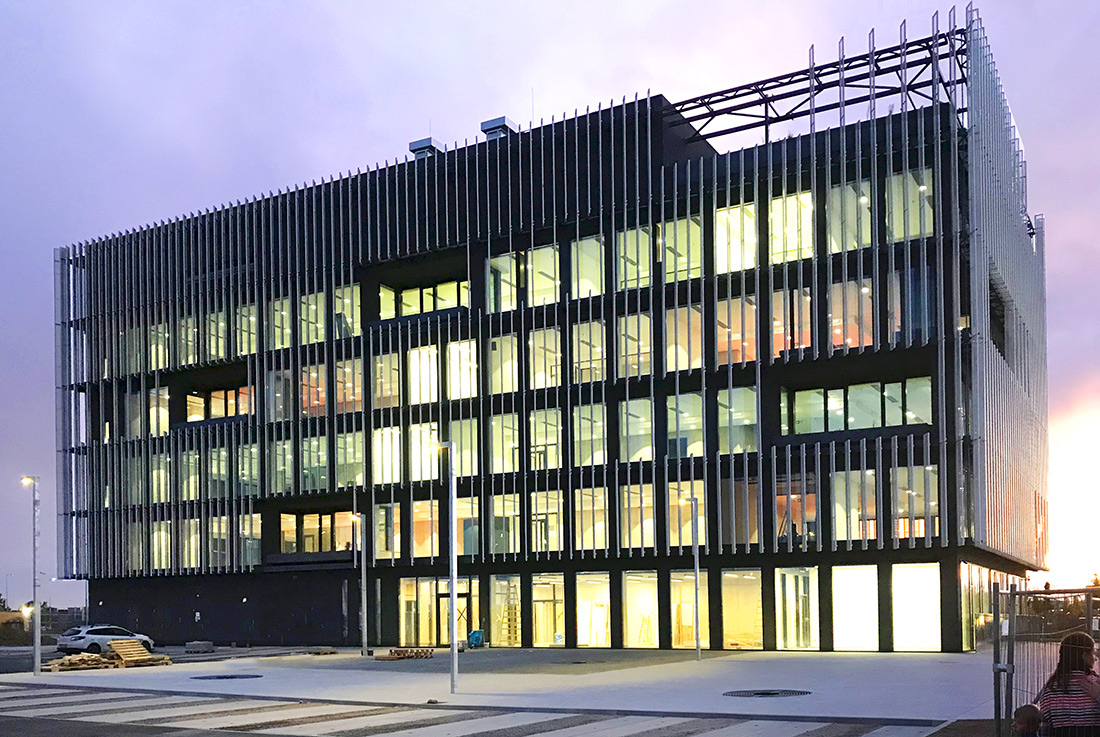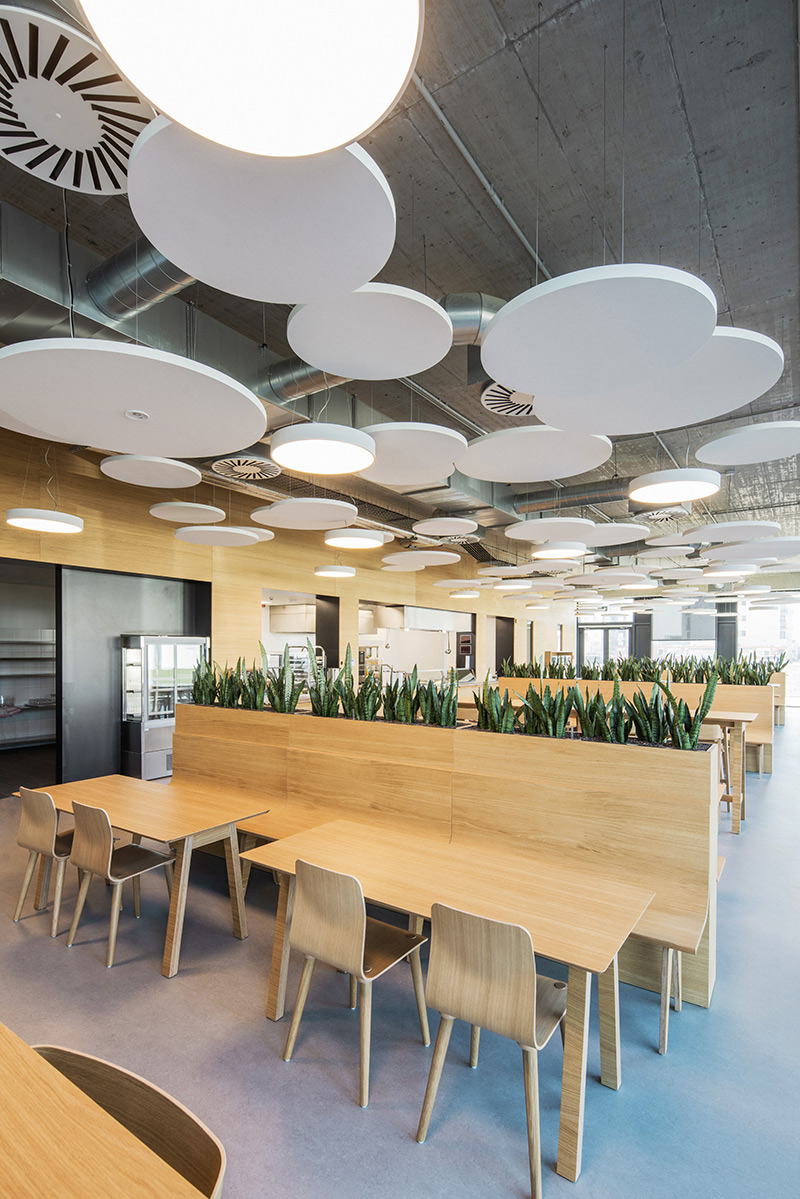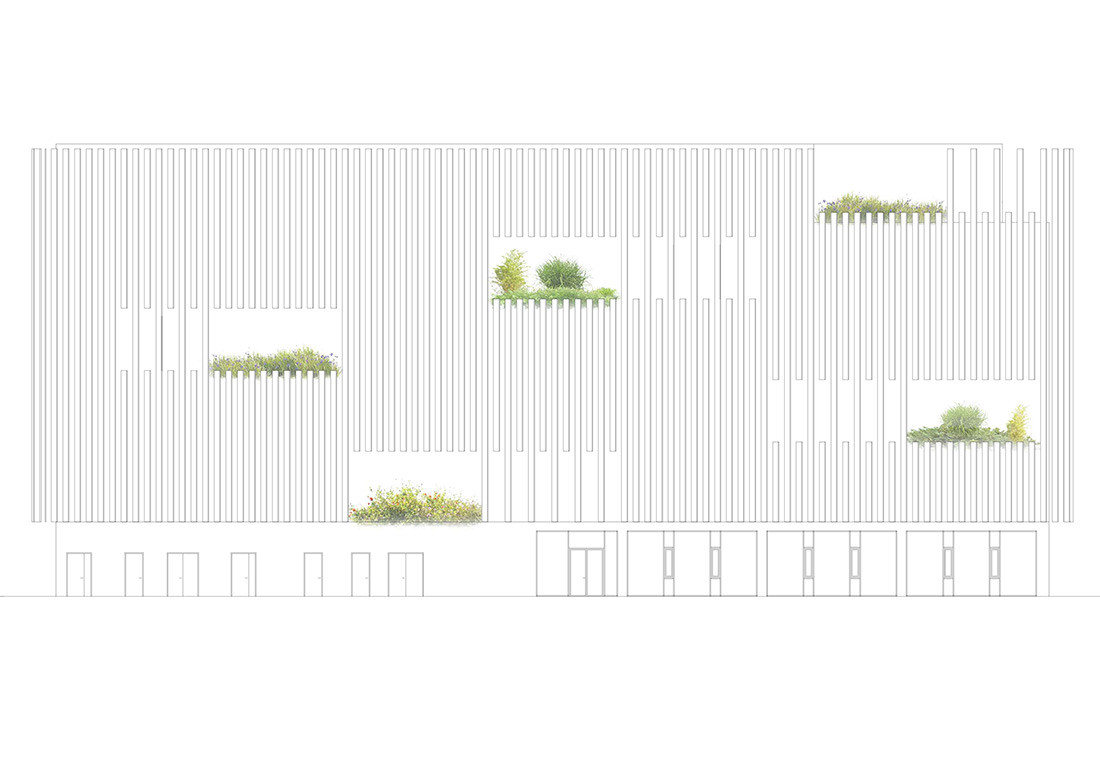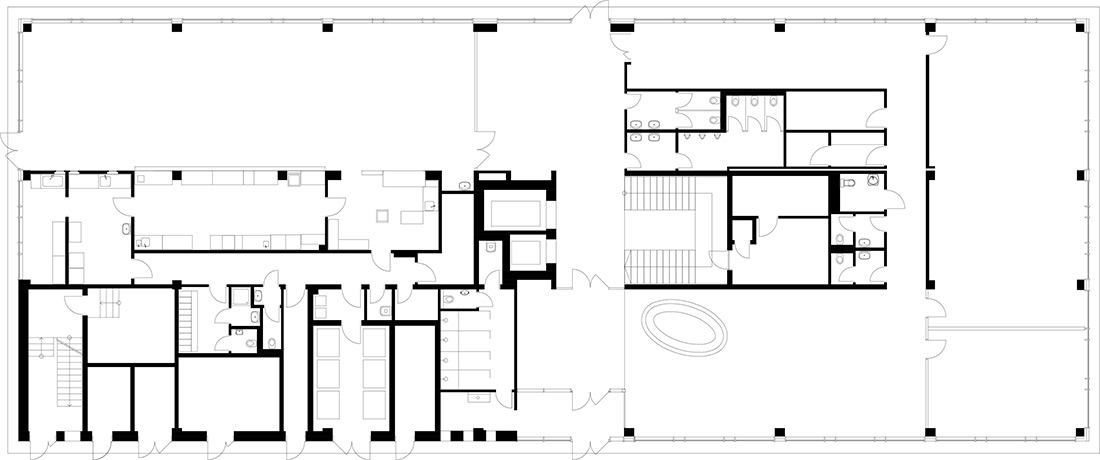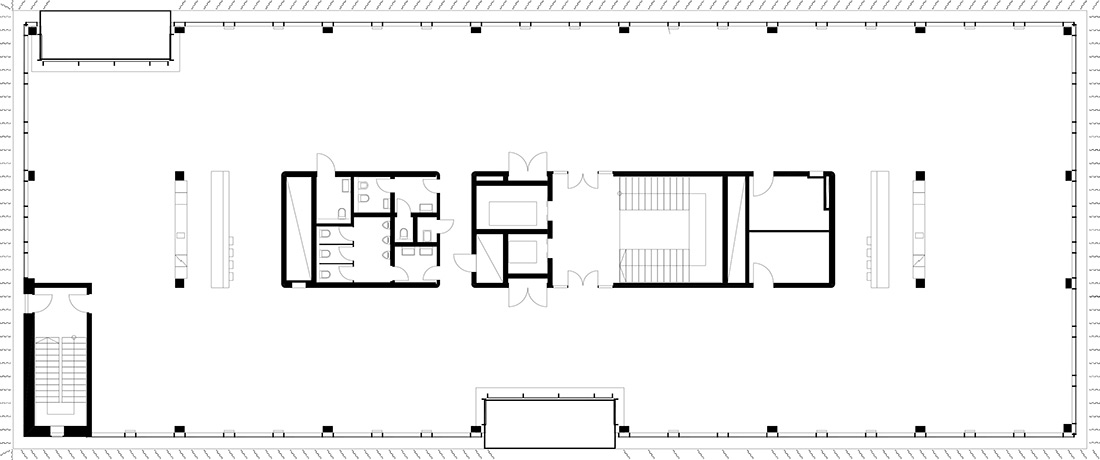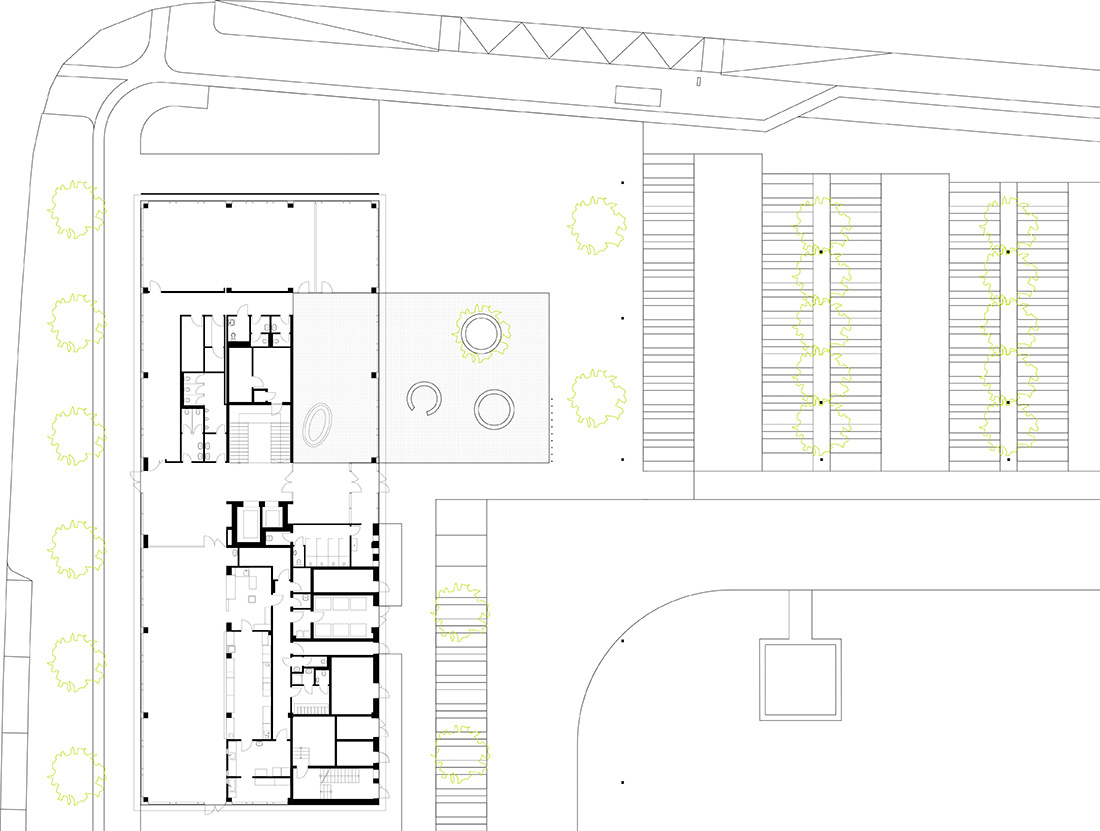 Credits
Architecture
PRO-STORY; Jiří Zábran, Jakub Sýkora, Markéta Škopková, Lukáš Turek
Client
Konplan s.r.o.
Year of completion
2019
Location
Plzeň, Czech Republic
Total area
11.122 m2
Site area
18.115 m2
Photos
Petr Polák
Project Partners
Related posts
Powered by