Built community
The main goal of the new development project, which contains 5 building sites and more than 1.000 apartments, was to realize high quality, innovative, ecological and at the same time subsidized housing opportunities in "Liesing Mitte" (Vienna). One of the building sites was planned jointly by the architecture offices Sne Veselinovic Architektur (southern part) and Josef Weichenberger Architects + Partner (northern part), each one realizing one residential building connected by a spacious entrance hall and a large open air terrace on the fourth floor. The recessed position of the atrium, which provides the main access to both buildings, blends harmoniously into the overall picture of the area. Additional community areas and open-air terraces are located on several floors – including a seminar room, a bicycle workshop, a swimming pool, a playground and a seniors living community – which not only facilitate neighborly relationships, but also increase the attractiveness of the residential complex.
A space for diverse lifestyles and households
The building complex offers flats with different layouts and apartment types, serving various lifestyles and households. Each apartment includes access to private as well as communal terraces for urban gardening and relaxing in the southern sun. Furthermore, the project convinces with naturally lit staircases, affordable rents and good connection to the public transport network.
Sculptural forms in sunny yellow
The sculpturally designed façade, emphasized by a sunny yellow color, contrasts the white northern building (Josef Weichenberger Architects + Partner). Cantilevered balconies, folds, juts and recesses intervene sculpturally in the front and long sides of the facade. The vertical and horizontal incisions create caesurae, which differentiate the buildings volume and emphasize its proportions.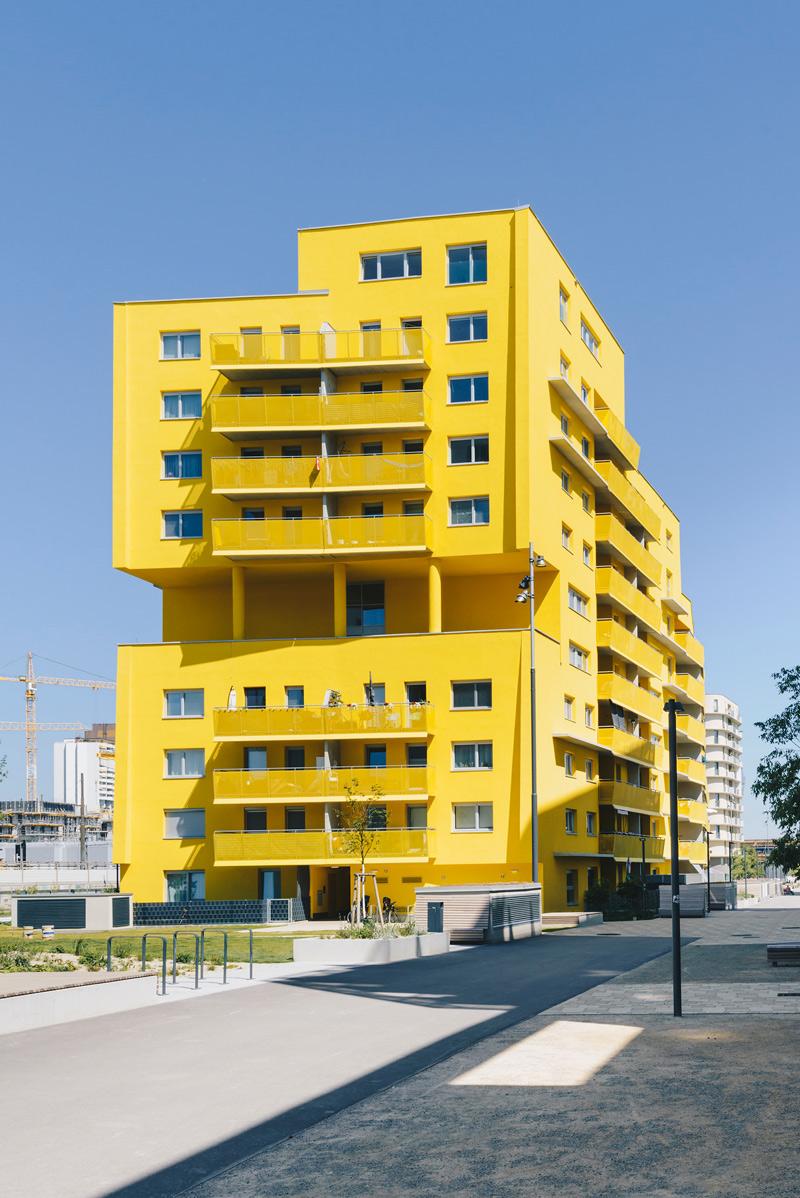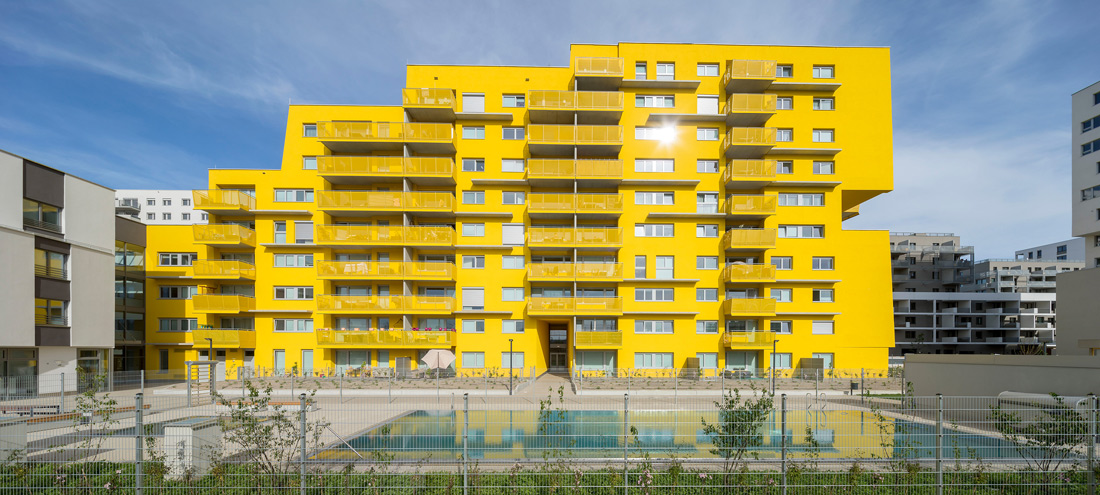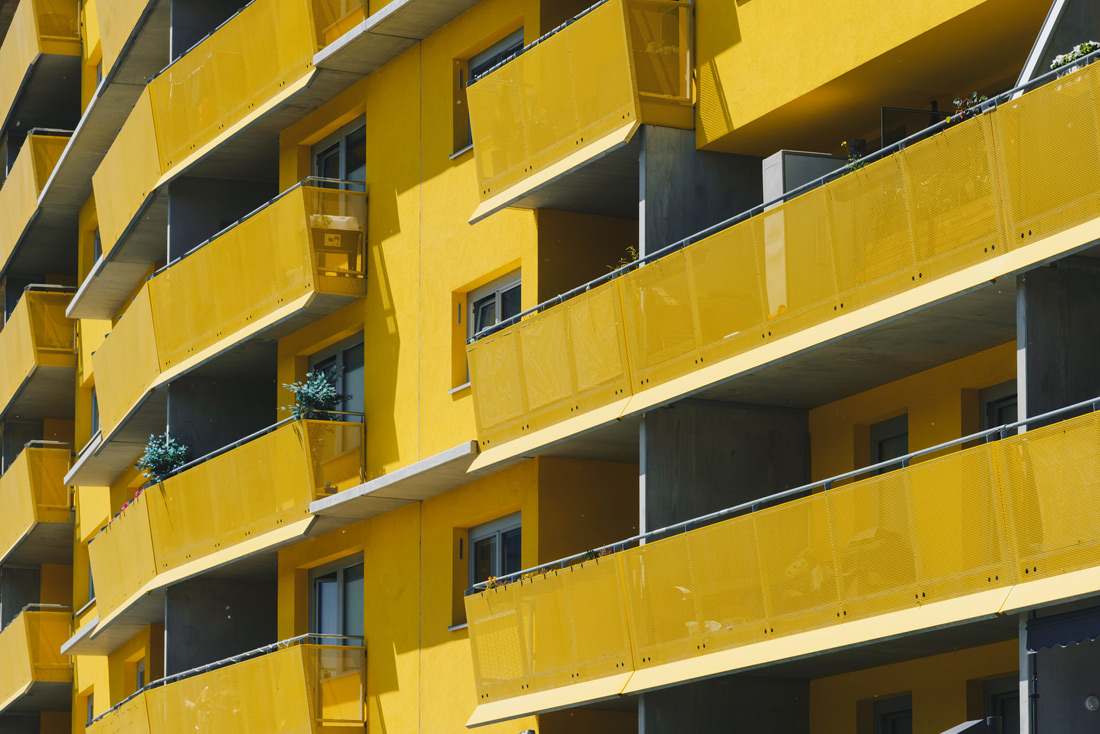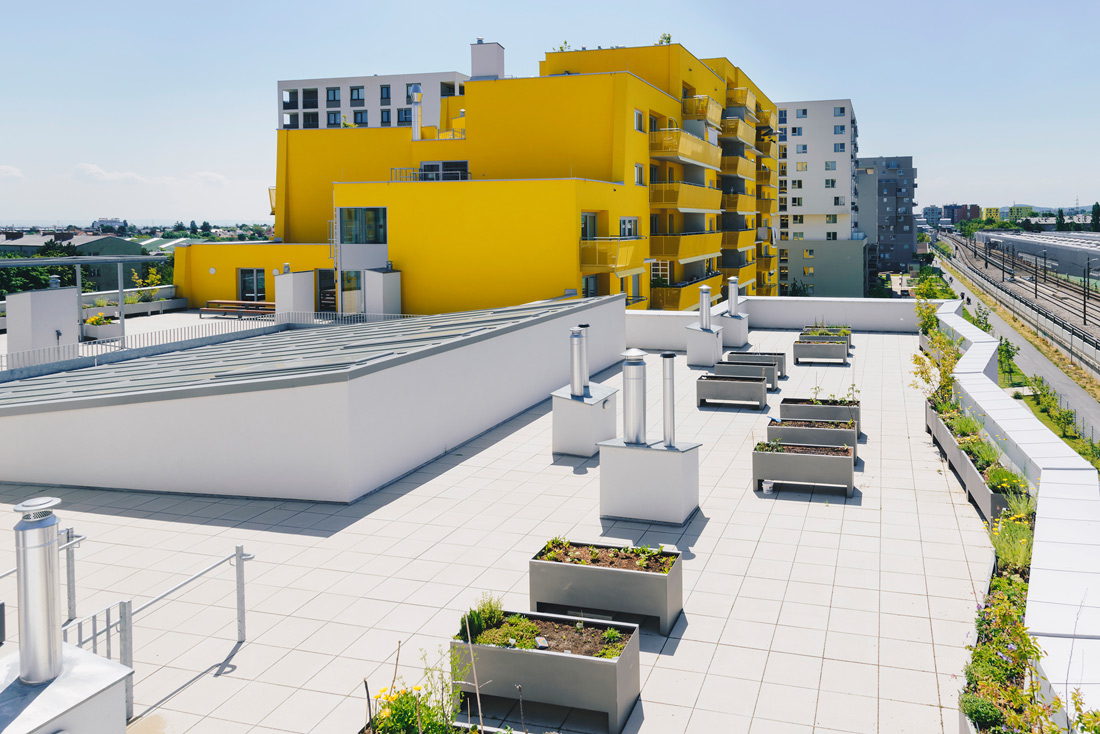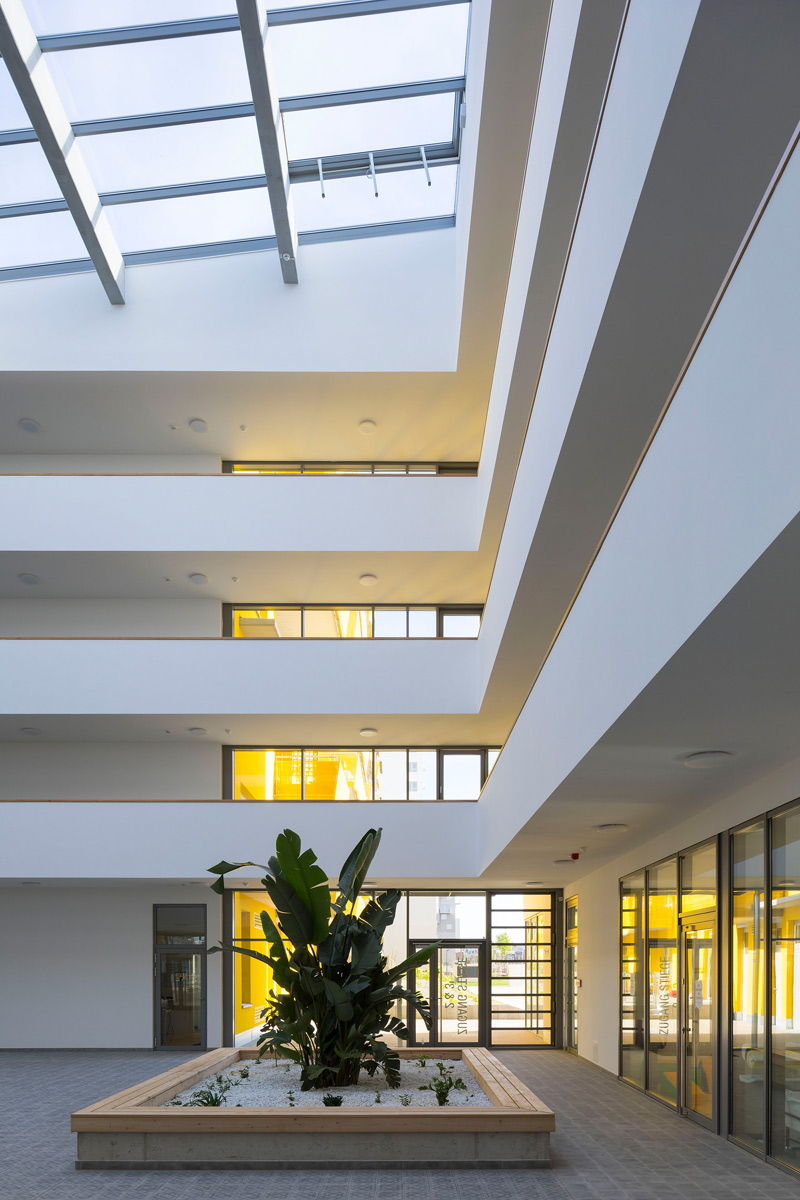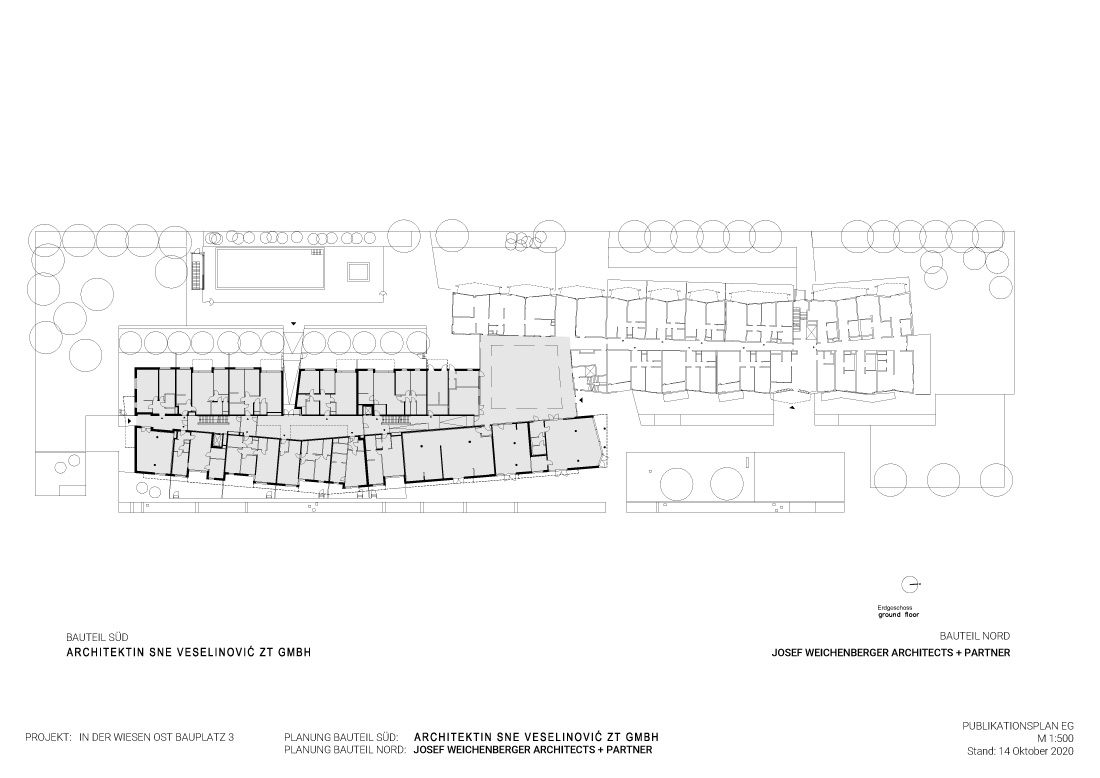 Credits
Architecture
Sne Veselinovic Architektur
Client
Volksbau, Vienna
Year of completion
2016 – 2018
Gross Floor Area
12.650 m2
Net Useful Space
8.450 m2
Flats
115
Photos
Rupert Steiner, Olena Newkryta
Related posts
Powered by