Wood and leather watch box for the storage and presentation of watches. Designed and hand-crafted with traditional woodworking techniques.
Material: European Walnut and American Walnut wood.
Interior: sheep leather (brown / black / beige)
Dimensions:
25 x 30 x 11 cm (for six watches)
25 x 40 x 11 cm (for eight watches)
The box was designed for the needs of collectors for storing watches. It offers proper and orderly storage of watches on specially designed soft carriers, which protect the watches from damage. The box is shaped so that air can circulate in it, thus avoiding mold as well, if the lid is closed for a long time. It is available in sizes for 4, 6 or 8 watches. It is made of light European walnut and sheep leather.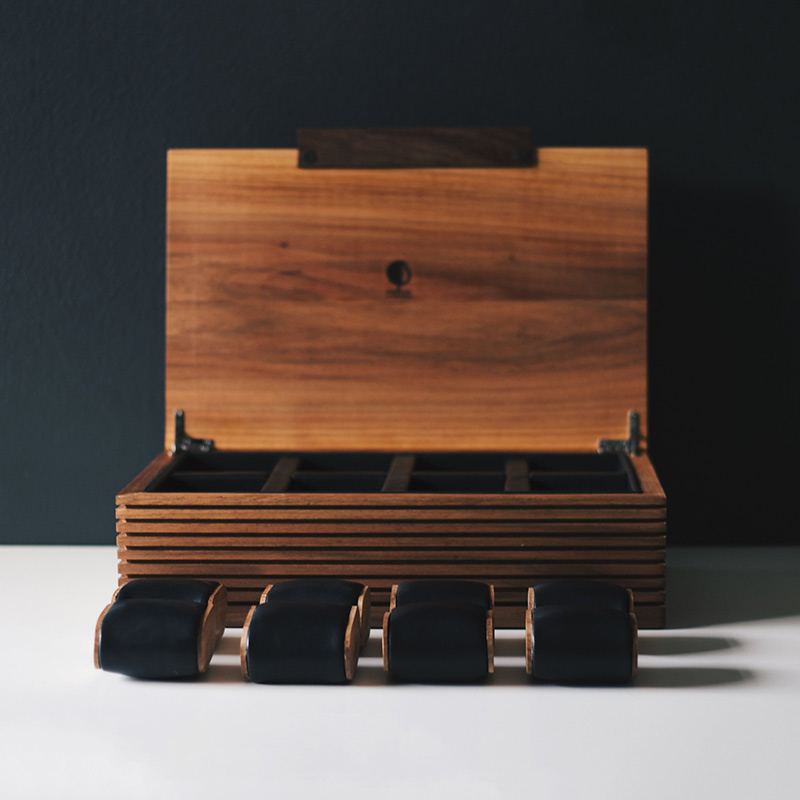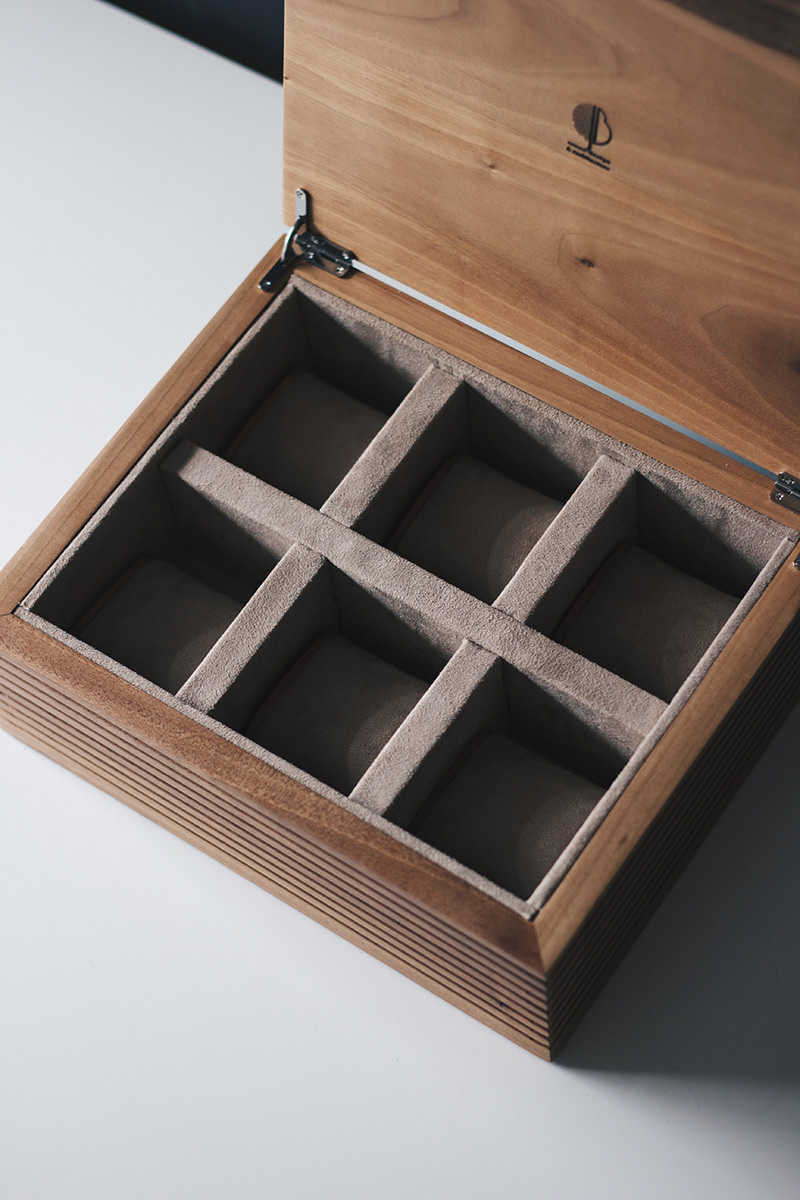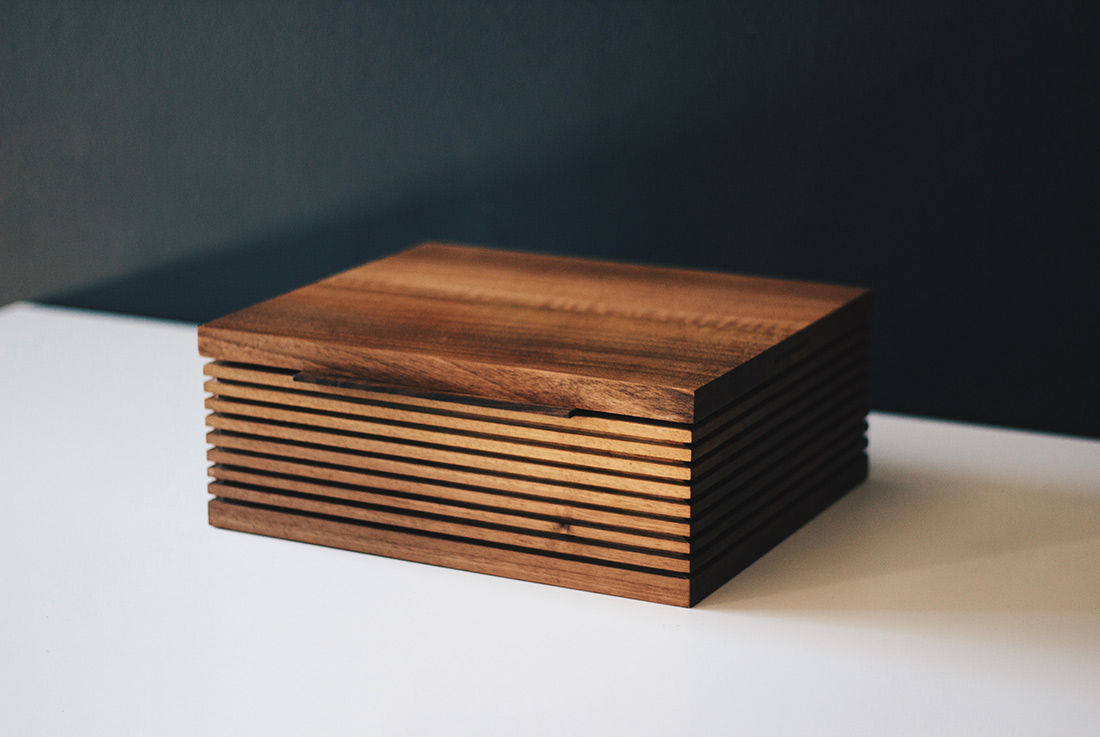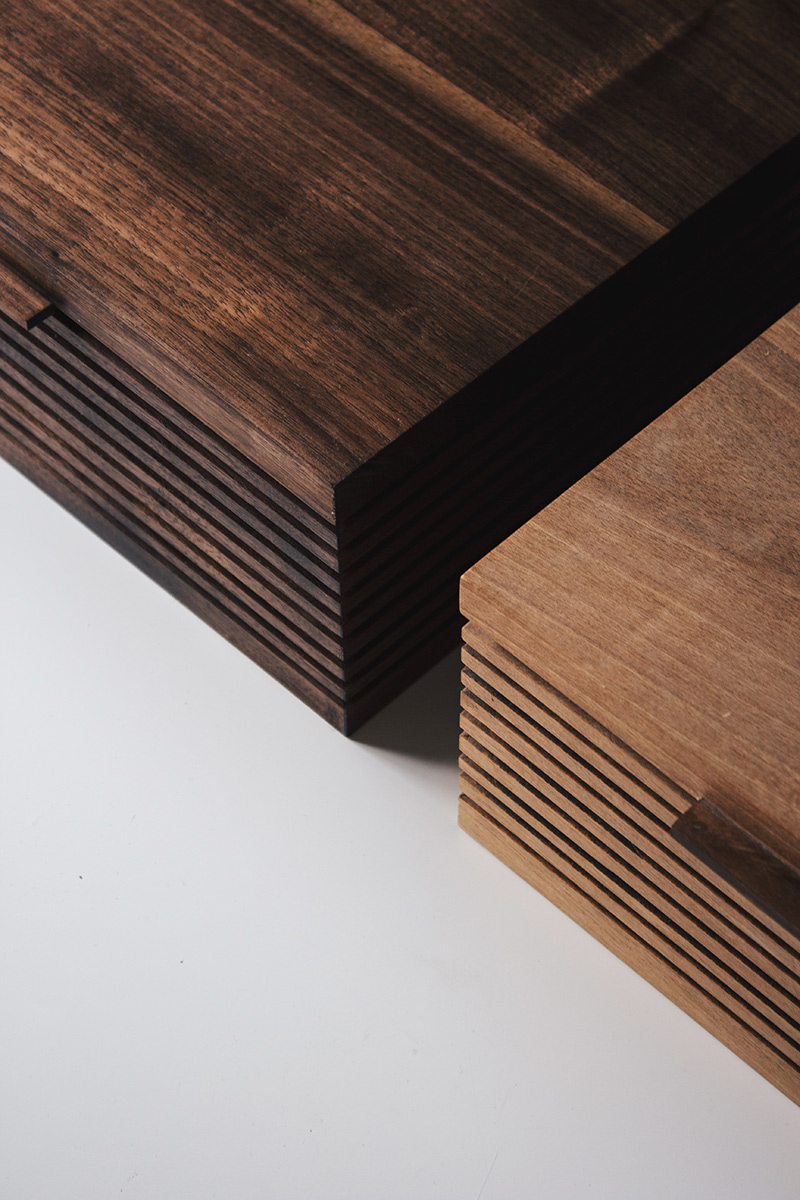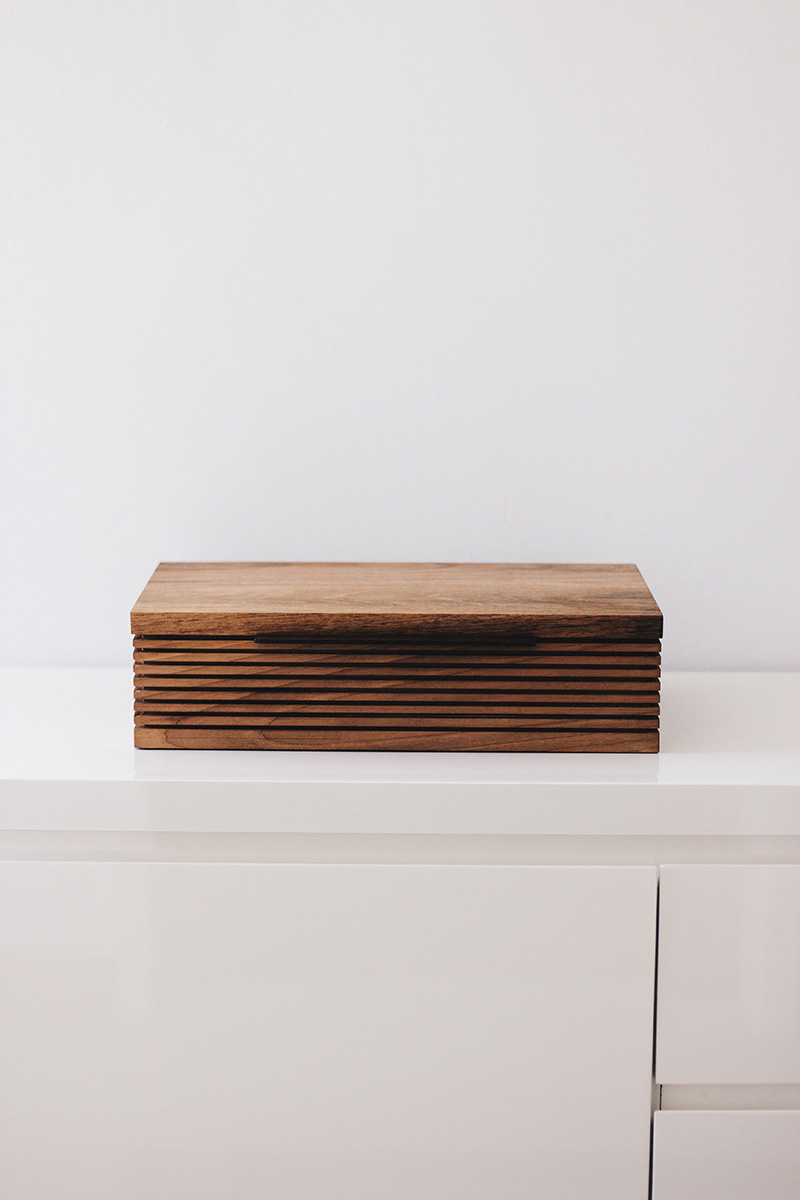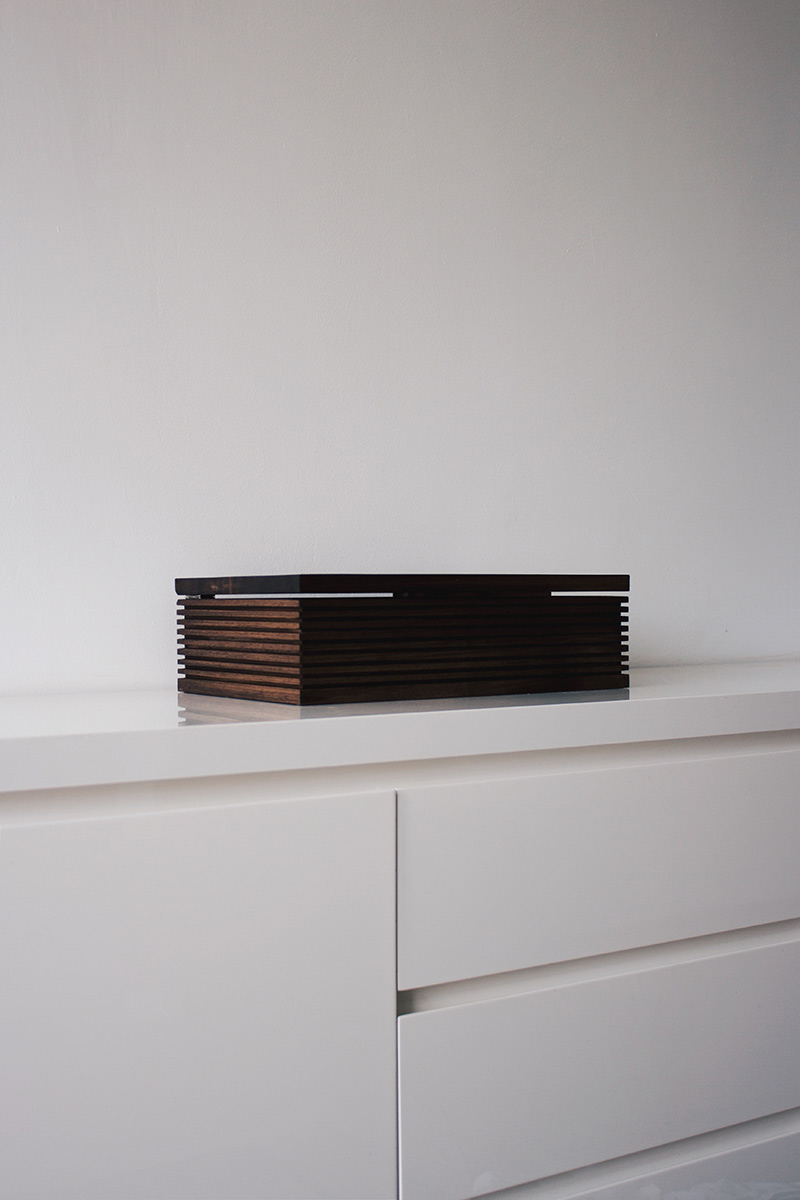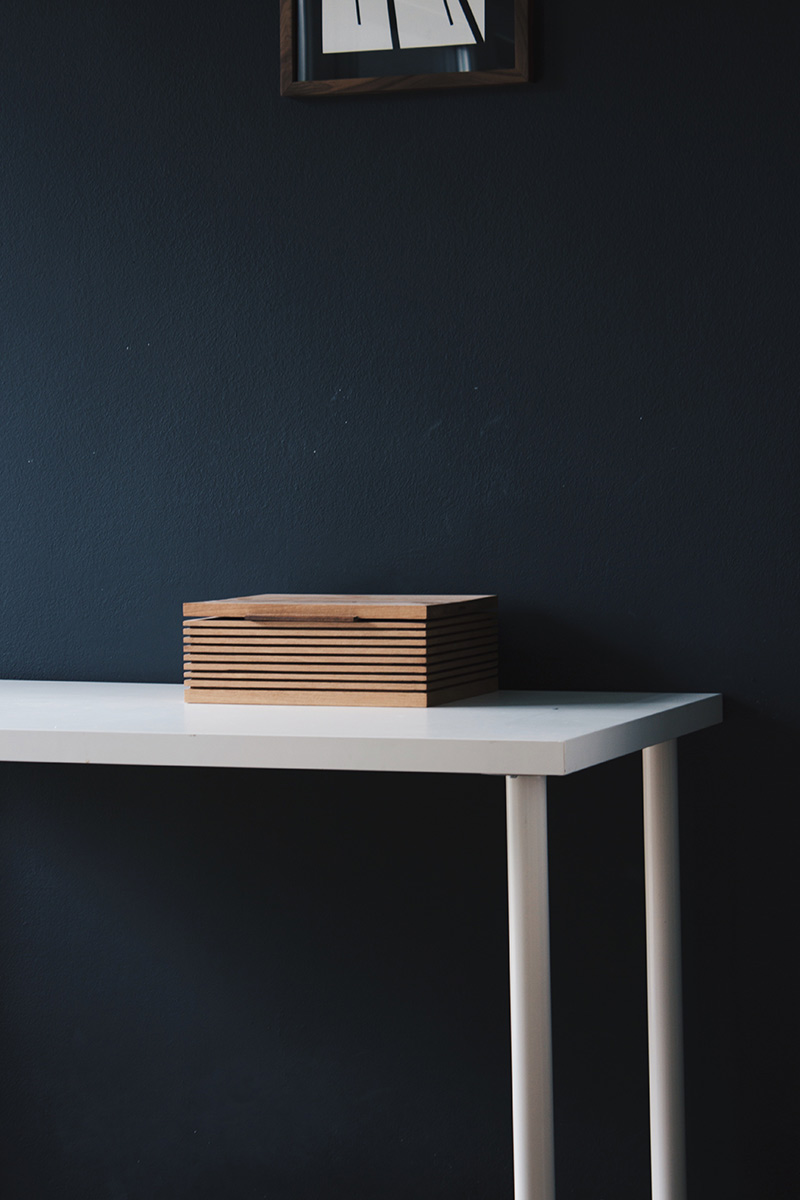 Credits
Design
Jan Barič, Slovenia
Manufacturer
Jan Barič, Slovenia
Year of production
2019
Related posts
Powered by