Between nature and the village, the architect chooses nature.
With an L-shaped plan, wings are forming a garden while a closed facade towards the built environment is drawing a curtain behind itself.
Situated on a mild slope, the house rises through the low and wide volume, shrouded in a strong texture of a stone facade. On top of it is a white, smooth-surfaced superstructure. On the village-facing side, this departure allows for a small entrance patio, with an olive tree in the middle. On the garden facing side the overhanging volume frames and draws open space of the garden into the house.
While living room, dining room, kitchen, and utilities are on the same elevation as the entrance, gym, spa, and indoor swimming pool are on the same level as the garden. Where a change of elevation appears the architect chooses to address it with oversized steps used for sitting and socializing.
Light cantilevered staircase is climbing through a double height opening to reach a galleria, connecting four bedrooms with the long loggia in front of them as a transitioning layer. The light that reaches the bedrooms can be increased or reduced by opening large wooden shutters.
Statement by the jury
Studio metrocubo designed a villa in Croatia with an introverted composition that focuses on connecting with nature.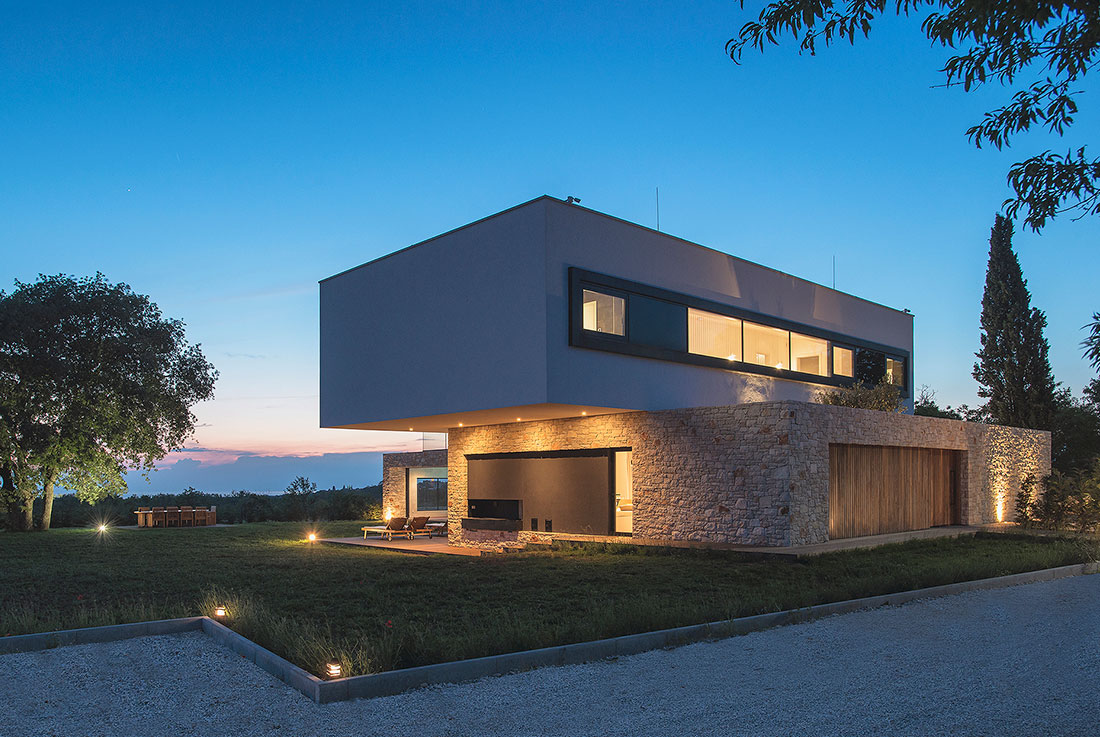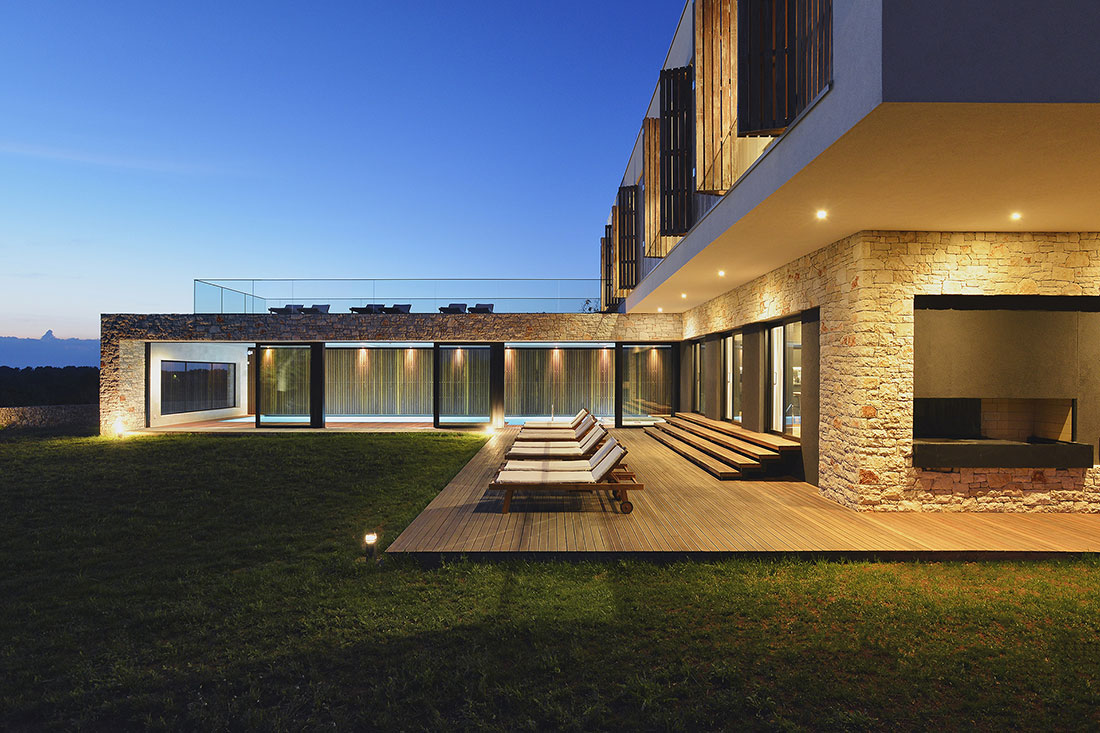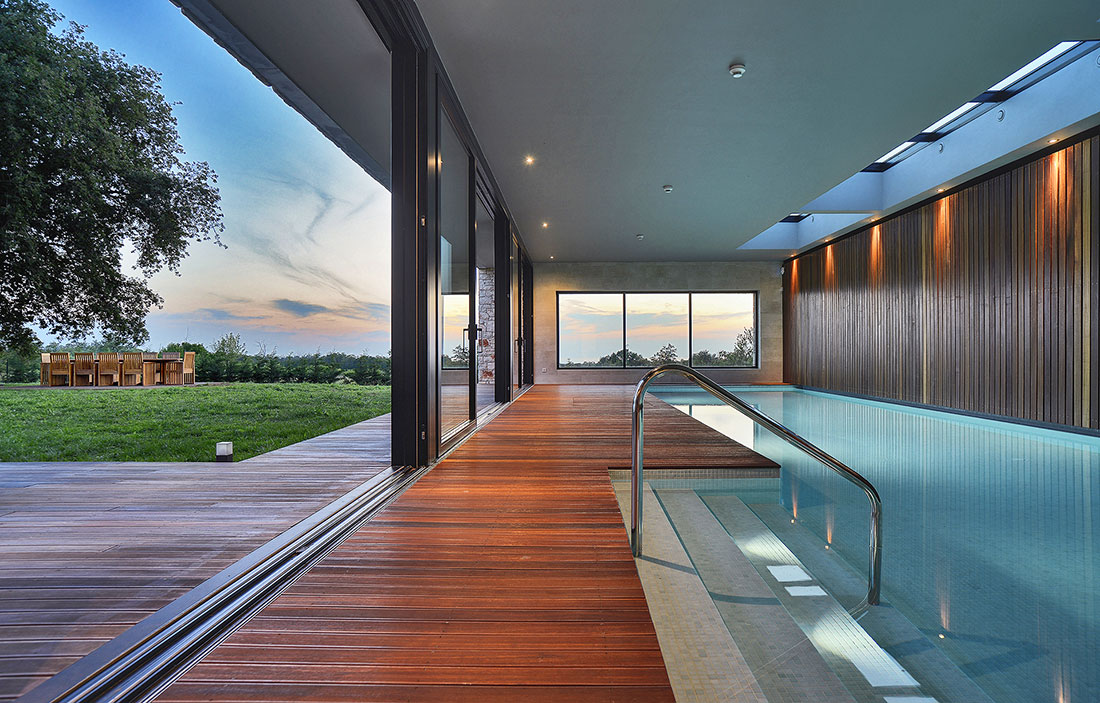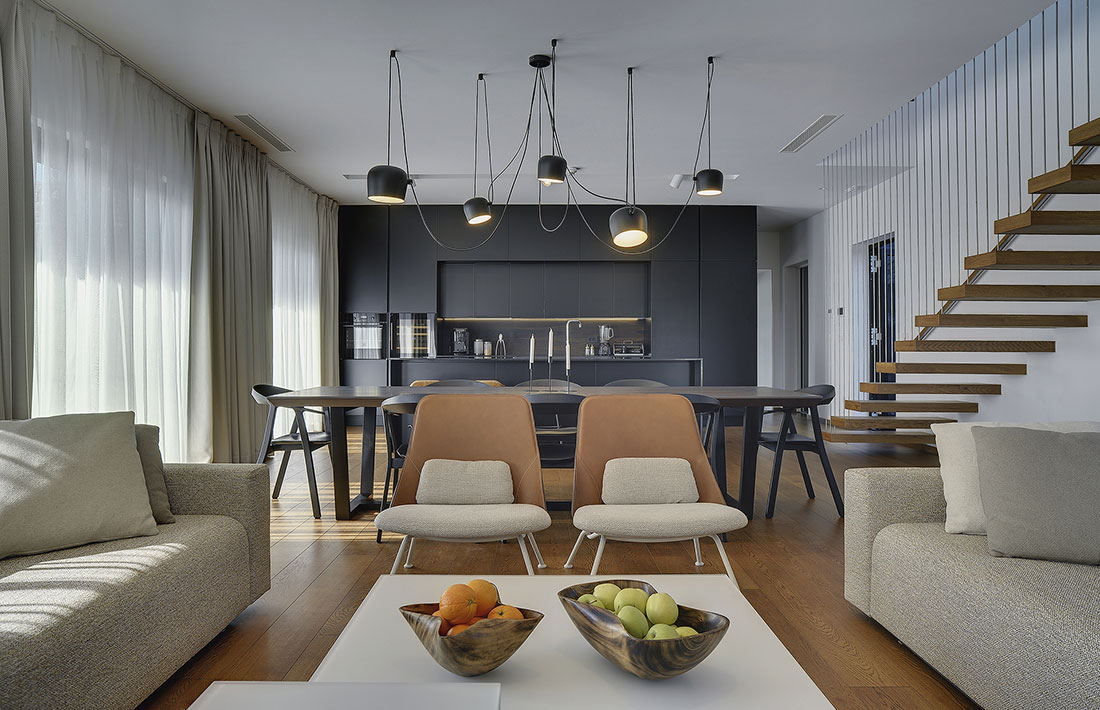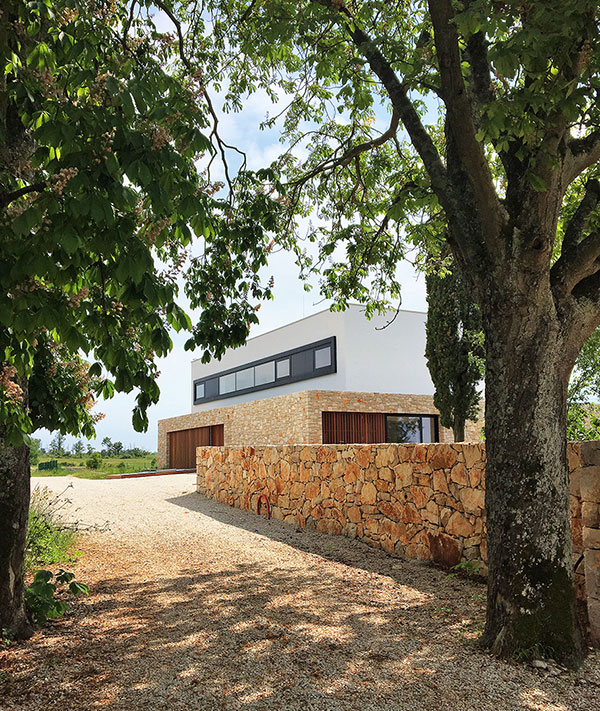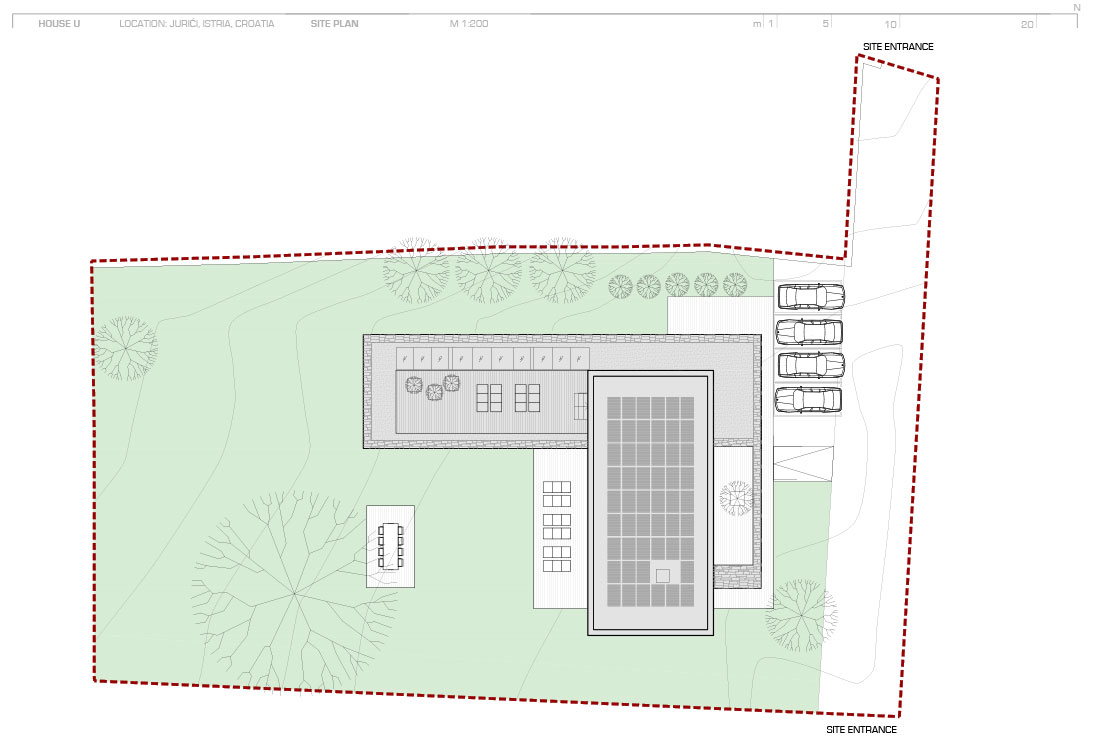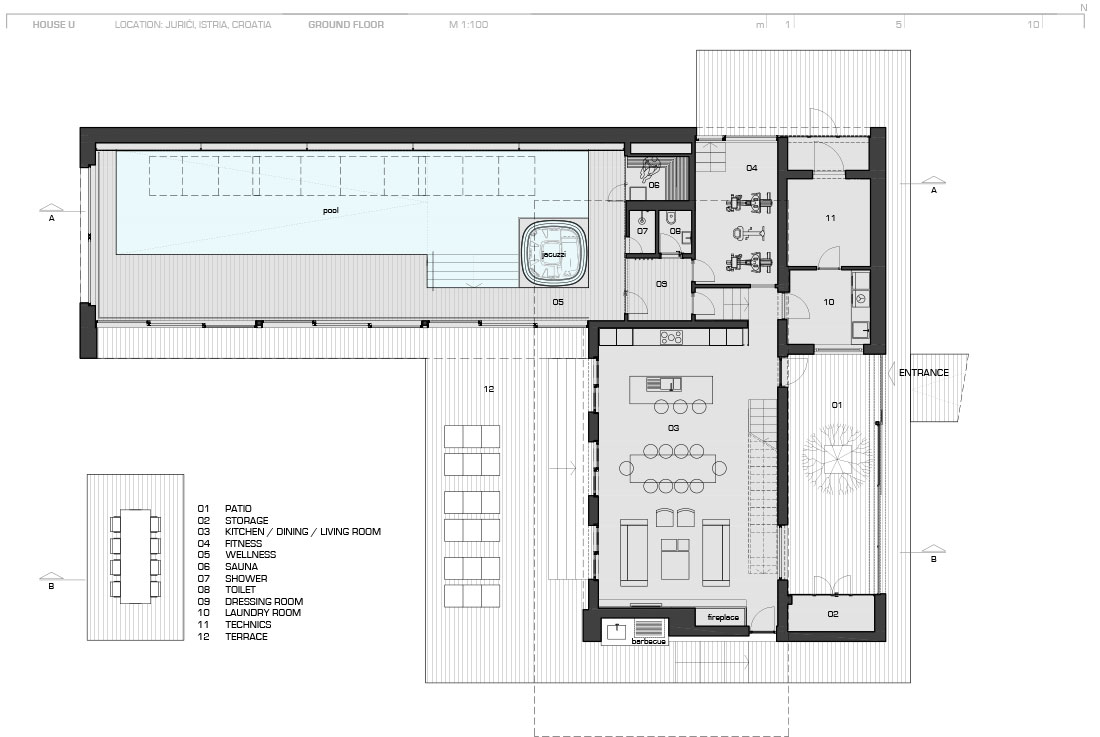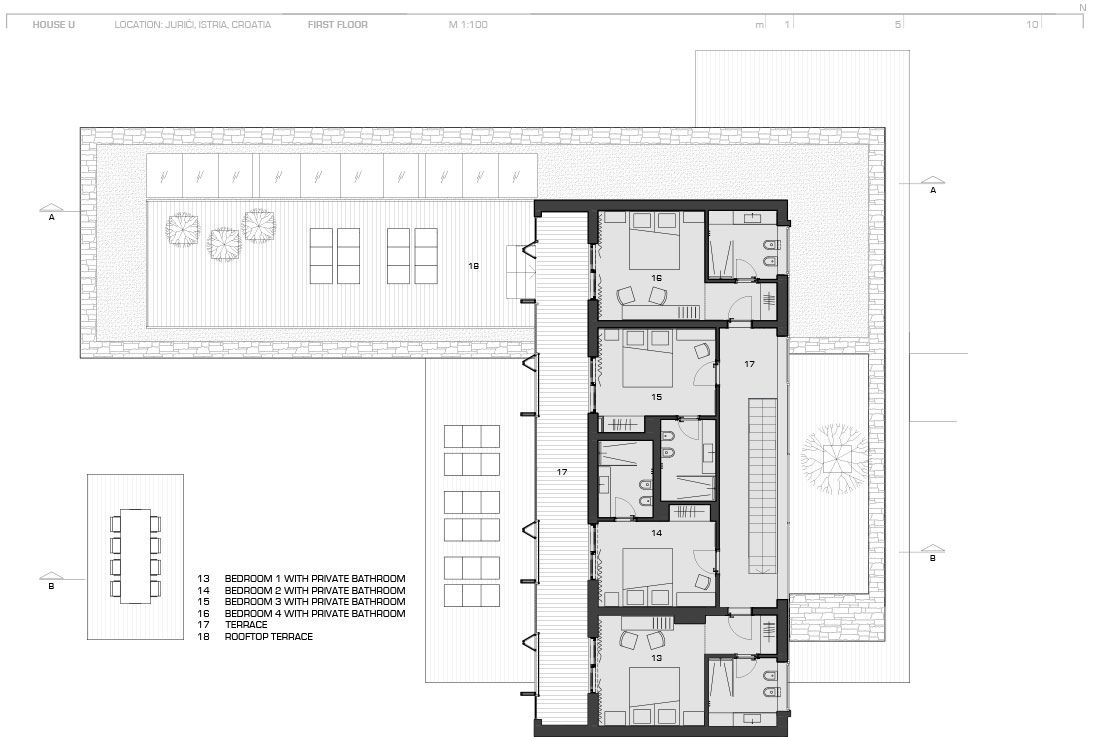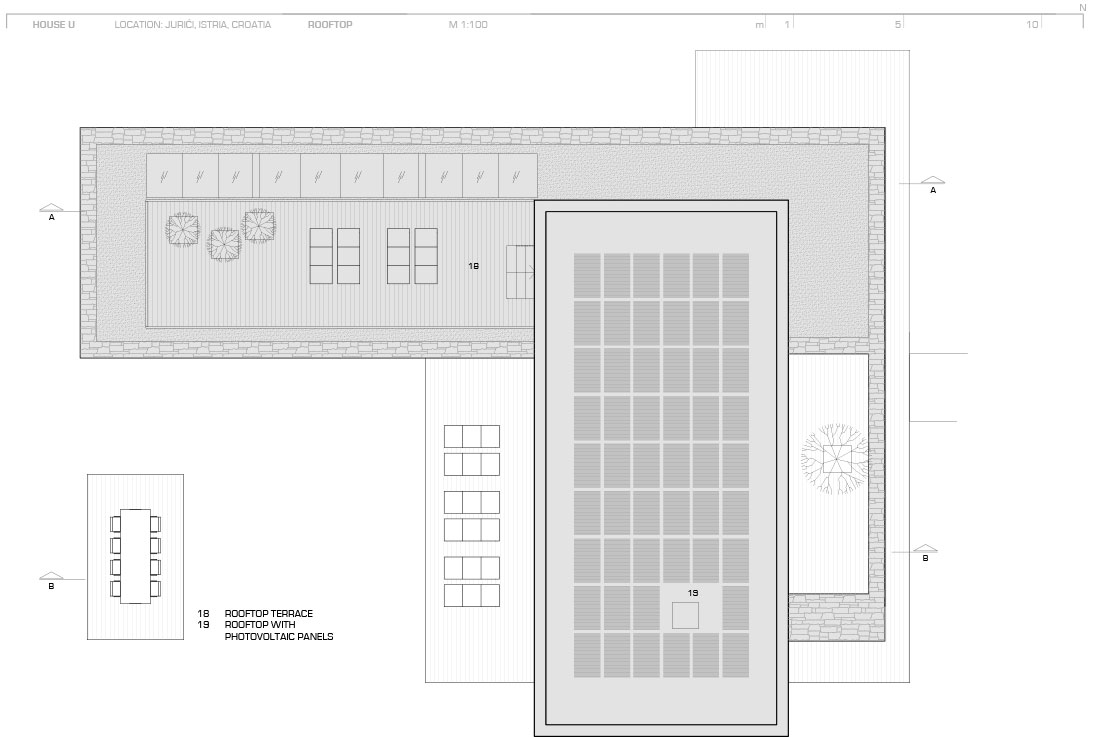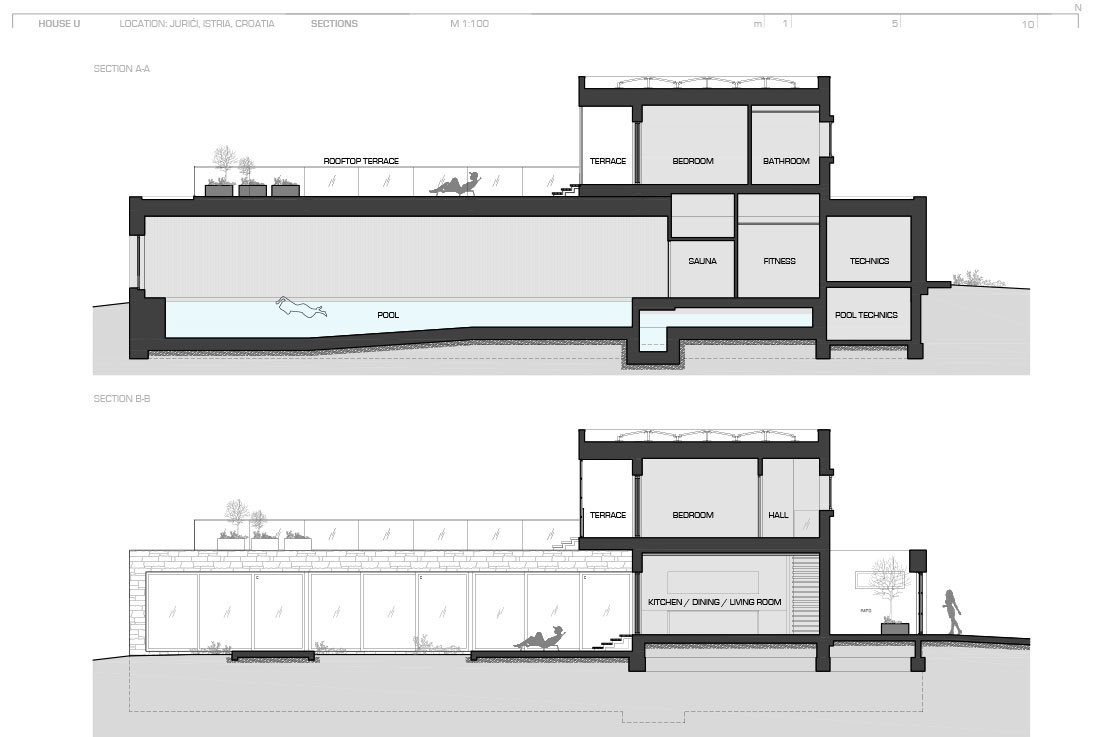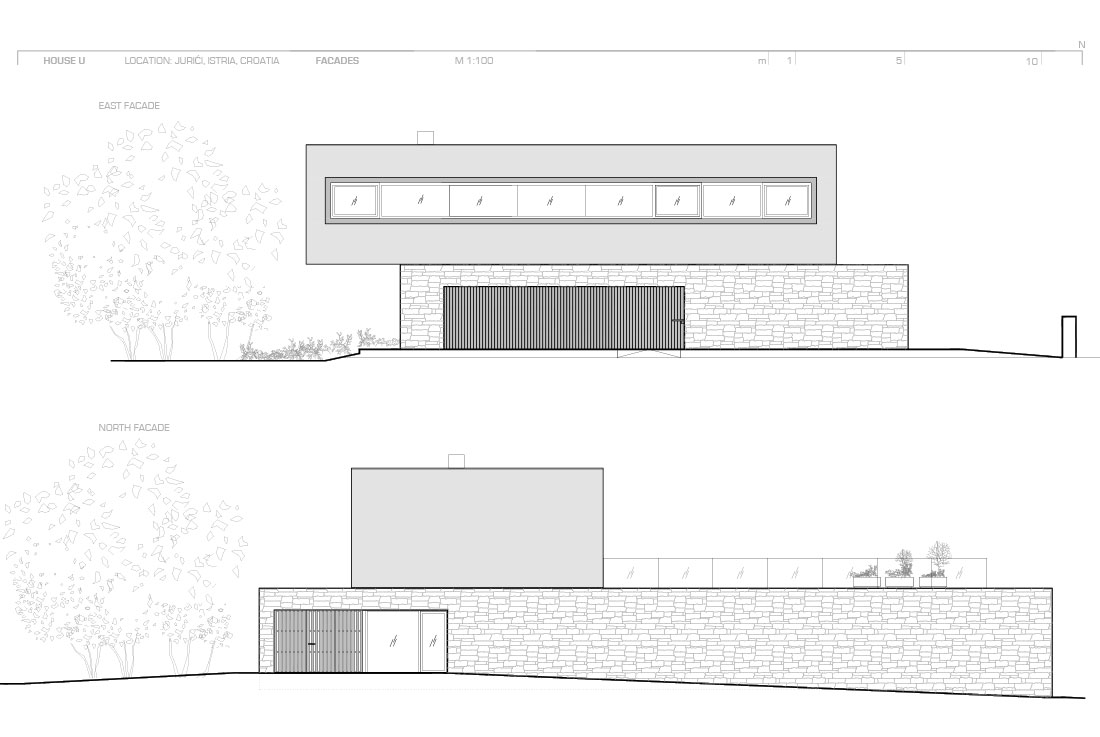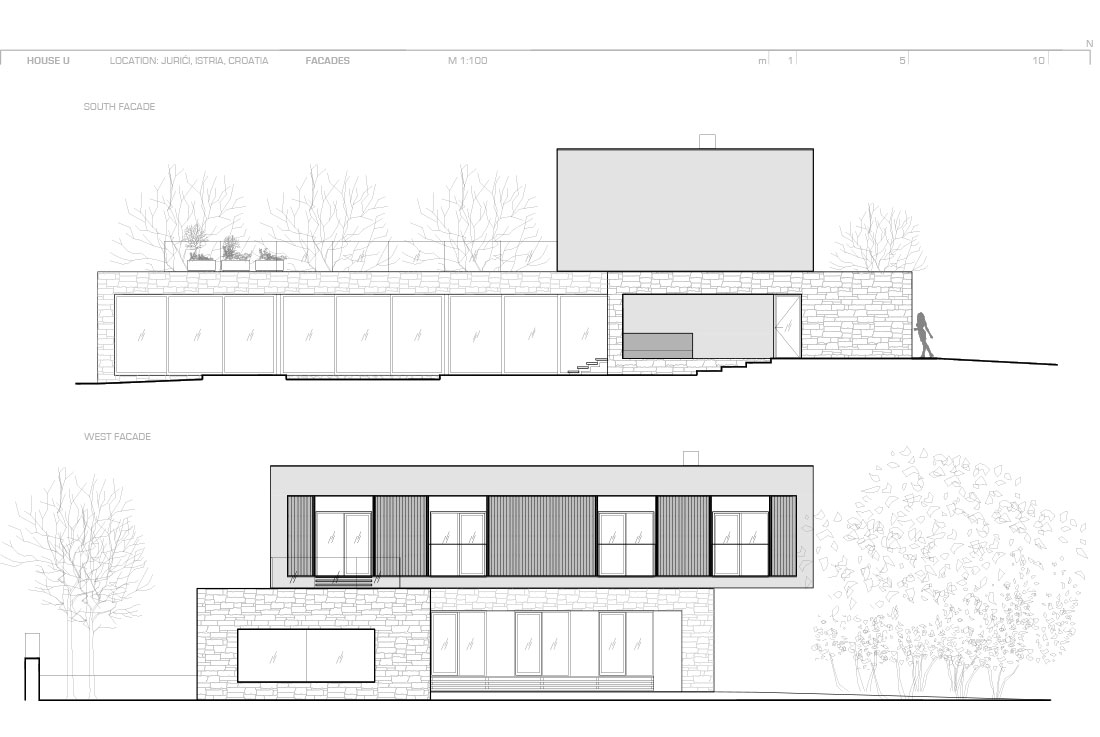 Credits
Authors
Studio metrocubo; Zeljko Mohorovic, Ivana Gardlo, Maja Opacin Srdoc, Ivana Mohorovic
Client
Red Soil d.o.o.
Photos
Igor Popovic
Year of completion
2018
Location
Jurici (Baderna), Croatia
Total area
433 m2
Project Partners
Proing d.o.o., Marana d.o.o., Izoterma d.o.o., Marana d.o.o., Ing.Labos. d.o.o., MP Gradnja d.o.o., Singrad d.o.o., Arte Interijeri d.o.o., Prostoria d.o.o., London Art, Flos
Related posts
Powered by