Njuškalo is the biggest on-line marketplace in the region. Its strong identity and brand standards are implemented into every part of the interior's ambiental characteristics. In terms of space planning, the challenge was to create prerequisites for the company's increase from existing 70 to 120 employees in three years. We embraced the challenge by defining building parameters that correspond to 2020 and stepped back into 2017 rearranging the furniture. Employees' needs and functioning greatly define the way they consume certain areas and that reflects on the way of seating. As they form according to different needs, we created modular furniture which adapts to everyday changes. Space distribution was made in respect to natural light. Therefore, offices, which require the best light quality, are located alongside the edges, while common areas occupy the central part.
What makes this project one-of-a-kind?
Brandwise, the project was a quest for keeping widely recognized customer's identity, implementing it into new office spaces. The result represents an unmistakable identity of the brand, a certain confirmation of a unique breed, which is not often seen in a variety of today's office interiors. The highest attribute of the project is obviously the creation of recognizable and quality workspace for the employees, but the final outcome resulted into a well-balanced habitat for everyone.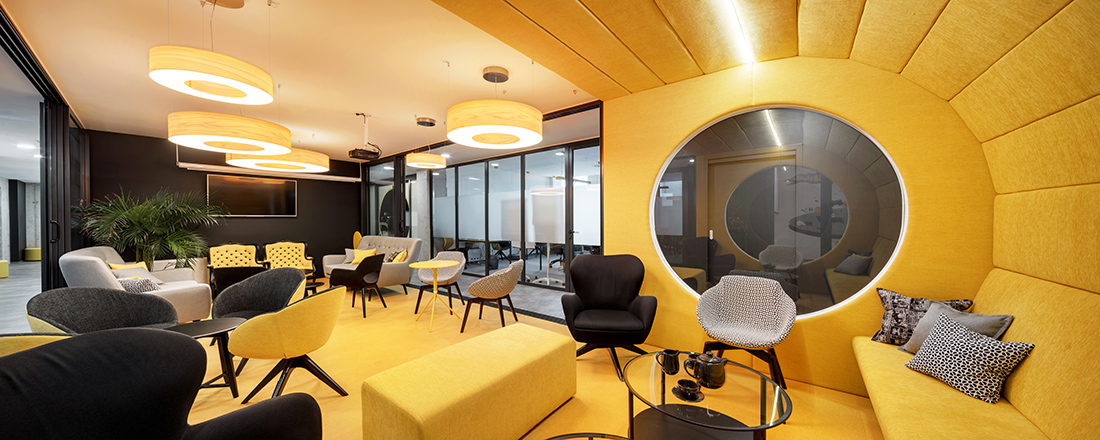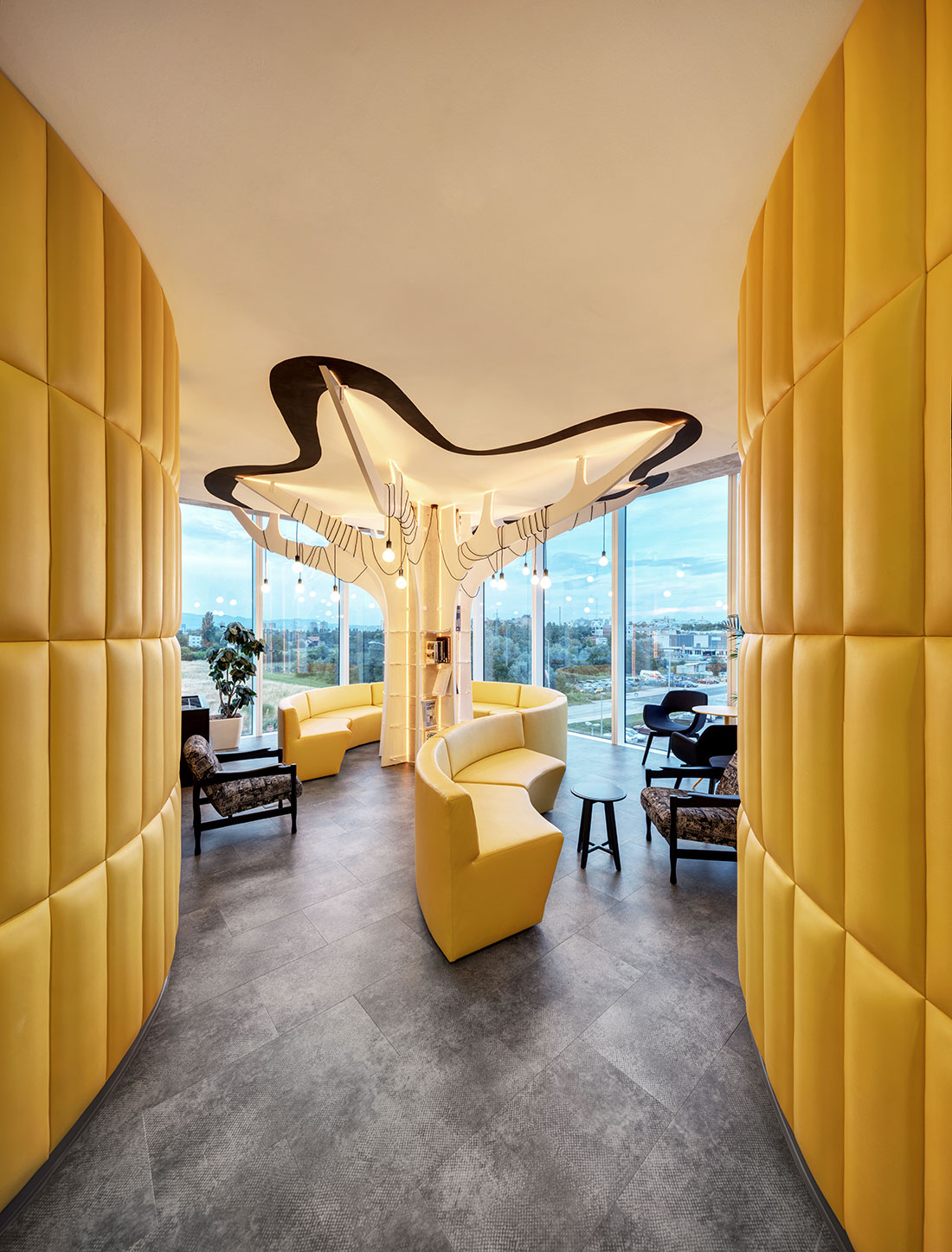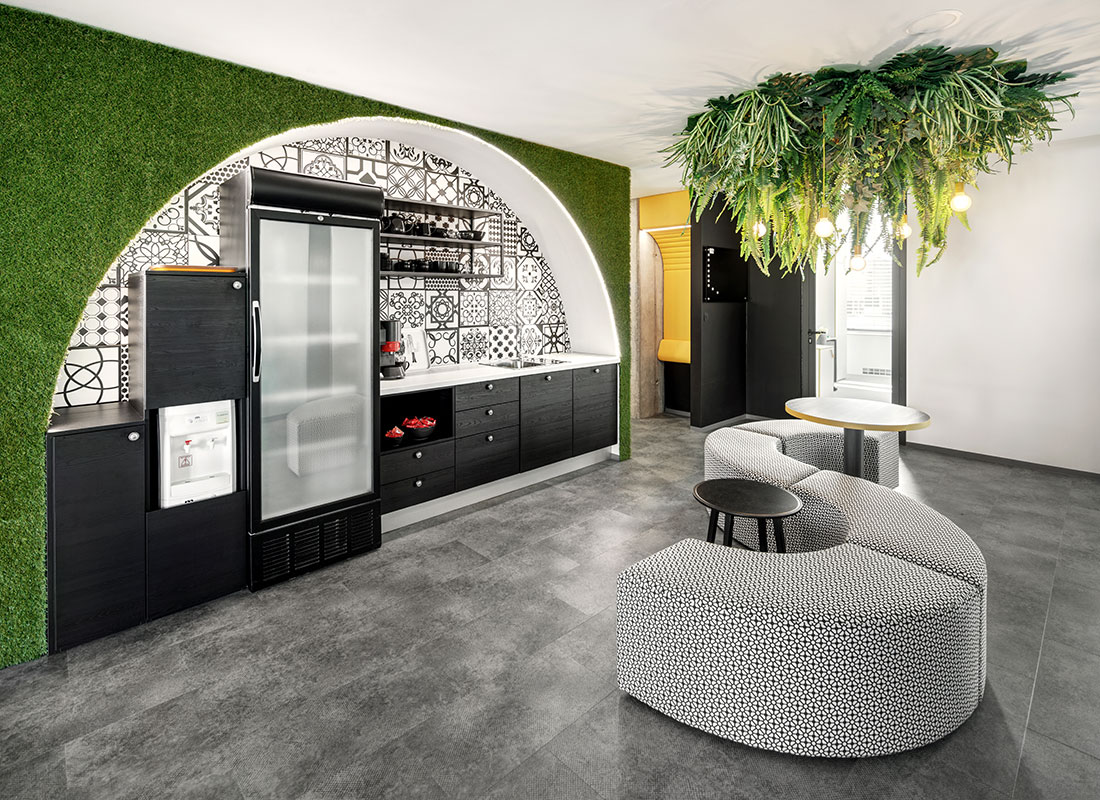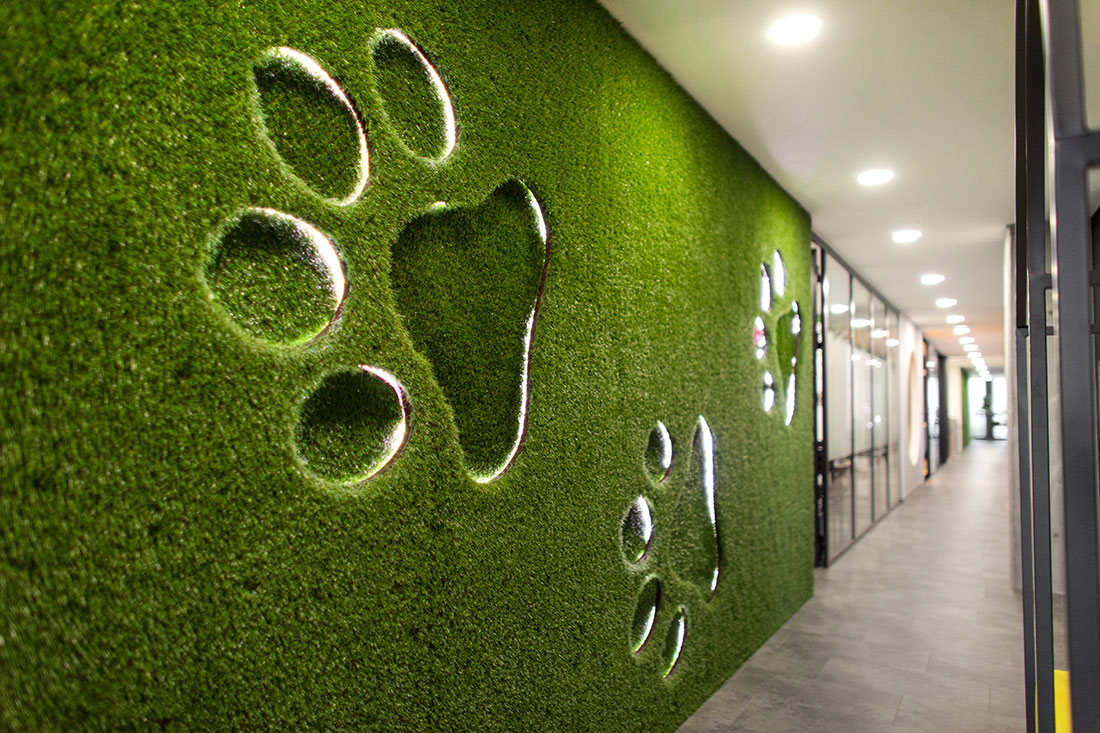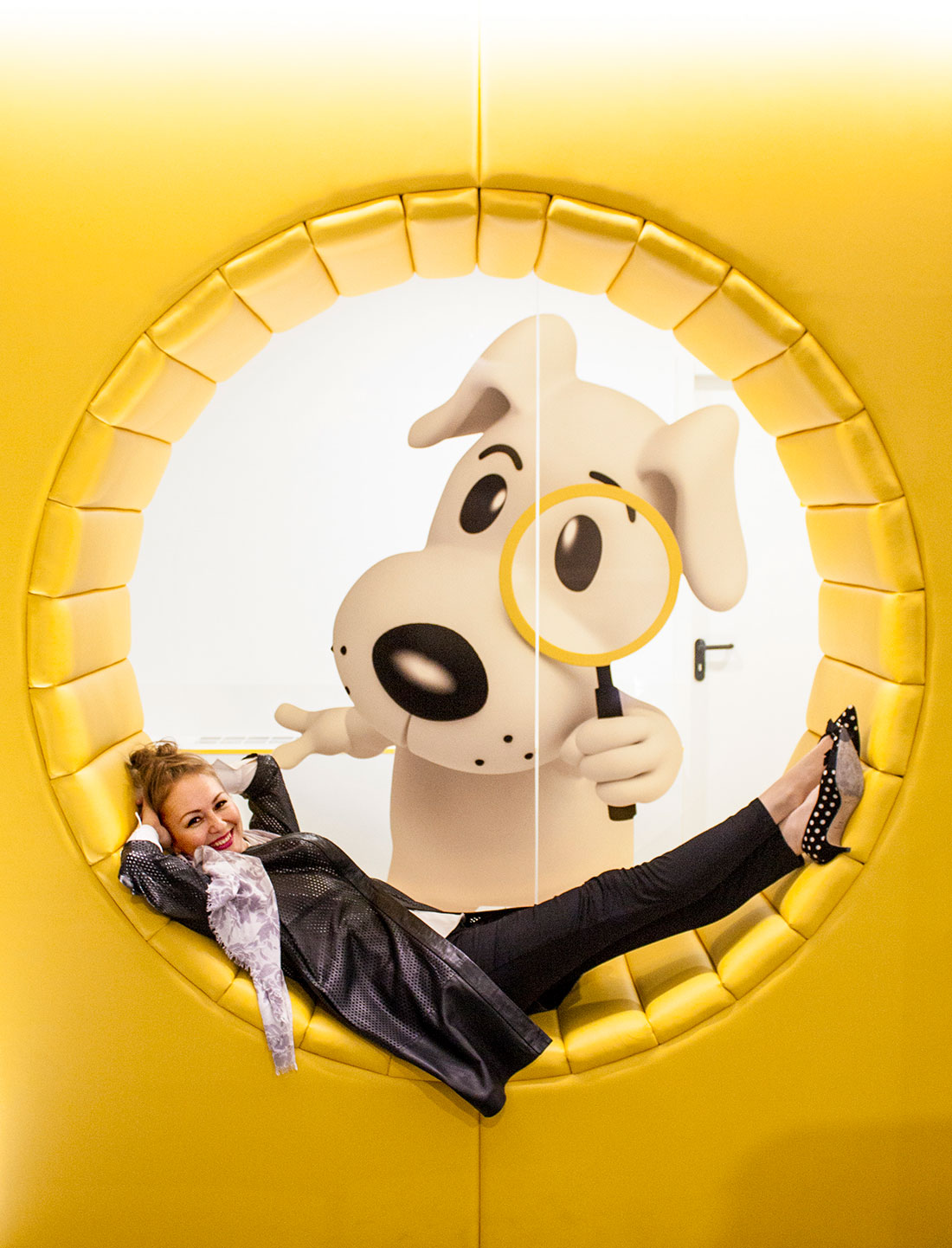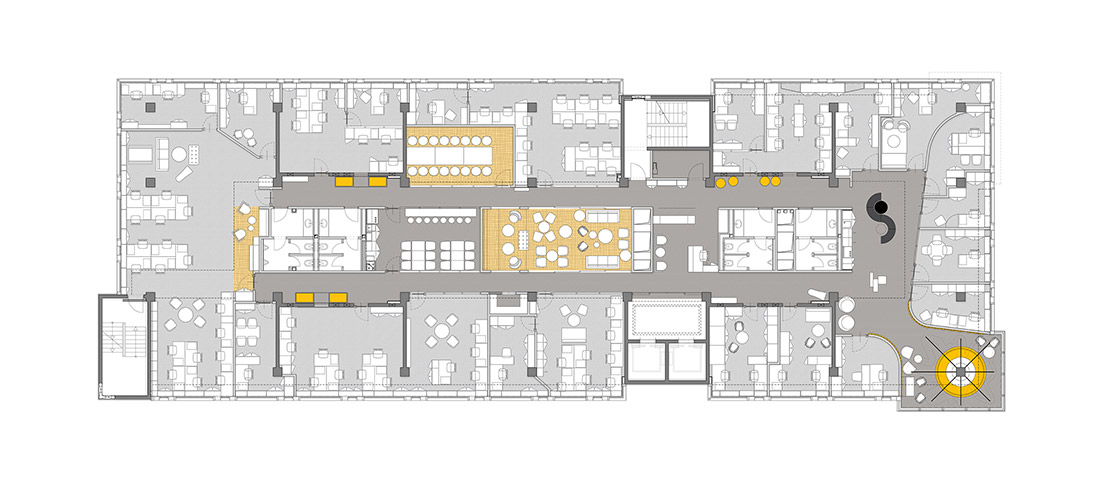 Credits
Authors
Havelkadesign; Jelena Havelka
Client
Njuškalo d.o.o.
Photos
Romulić&Stojčić
Location
Zagreb, Croatia
Year of completion
2017
Total area
1000 m2
Site area
900 m2
Project Partners
Tomislav Leljak – SDMS d.o.o., Elta, Blažević interijeri, Janz design, Boris Matešić, Modul, Jet, A Vrt?, Ante-Mate, GAM-Interijer i Modus
Related Posts
Powered by