The concept is simple – all the important aspects in the house are in contact with the southern exterior and with the garden horizon. The central position of the living space with its height reaching through two floors is encircled by the ktichen, technology, bedroom, study and garage. There are two guest rooms with their hygienic background upstairs.
The benefits of this energy-saving building are an integral part of reflection in architecture and they represent the foundation of each concept of Pokorny Architects studio. Due to sophistically suggested solutions, the house is much more than a soulless linear "box with windows facing south". In its full lengths, the southern facade of the house is covered by a three-metre-deep porch that offers a fully shaded space between the interior and garden. On the spot, where the porch meets the kitchen and the dining room, it is even six metres deep and its glass rooftop creates a sort of a light diffuser directly opposite to the main entrance into the house situated in the north. The living space benefits from a secondary basilica-like light source, so despite the deep porch on the south, the space is not depleted of daylight.
What makes this project one-of-a-kind?
The Villa is a proof, that designing sustainable architecture (high end wooden construction as a mainframe + energy efficiency via passive house standard) does not mean to resign towards the attractivity and beauty of the architecture.
Text provided by the architects.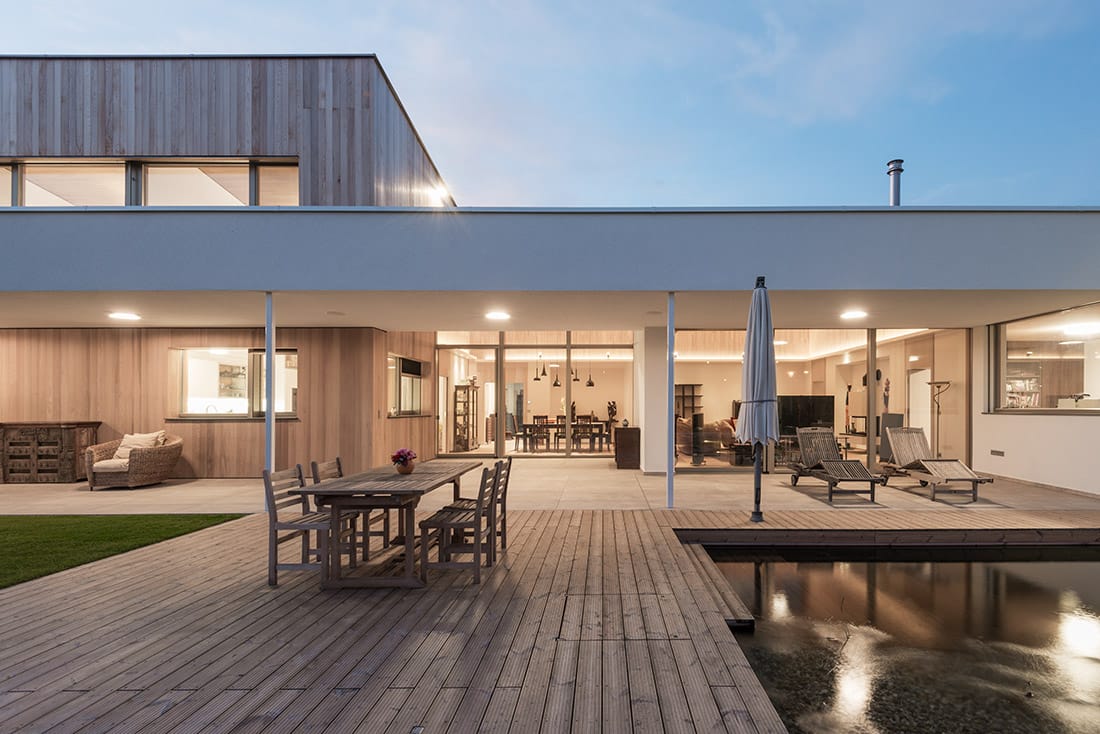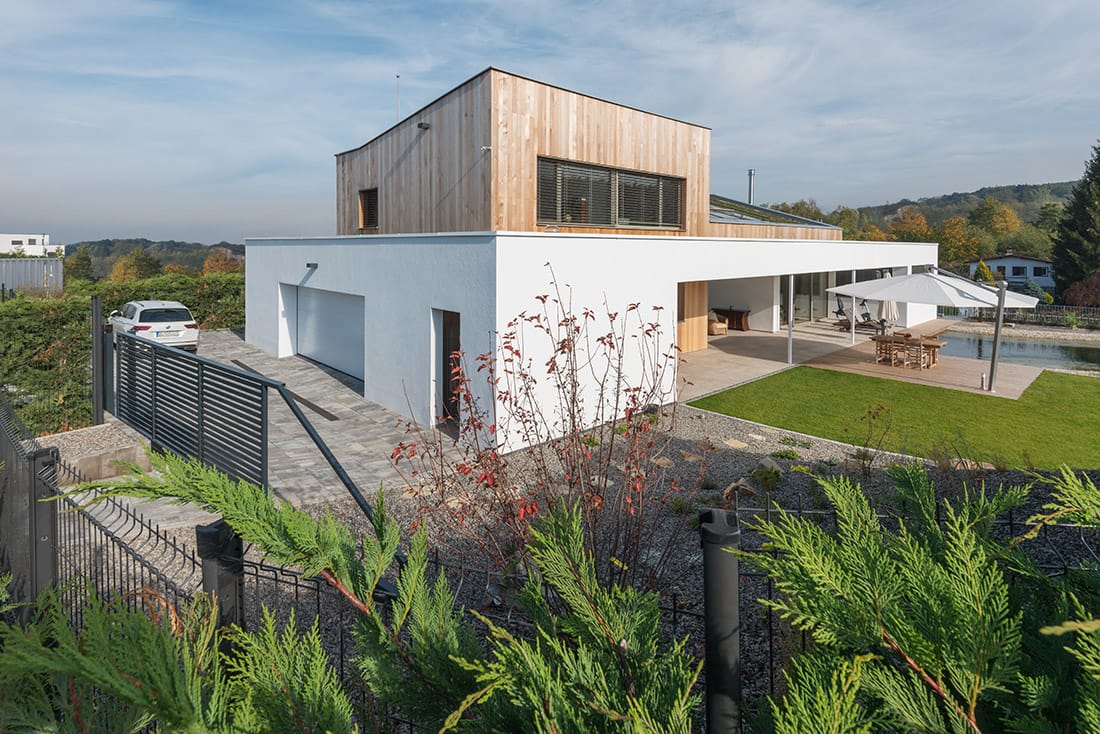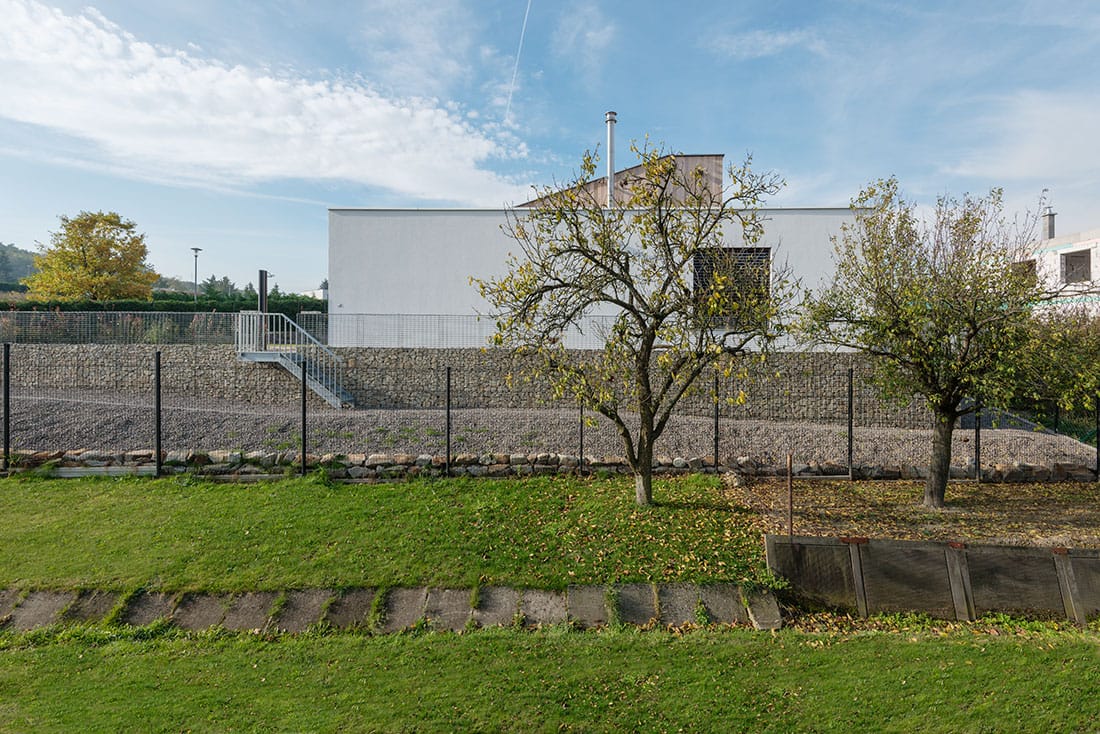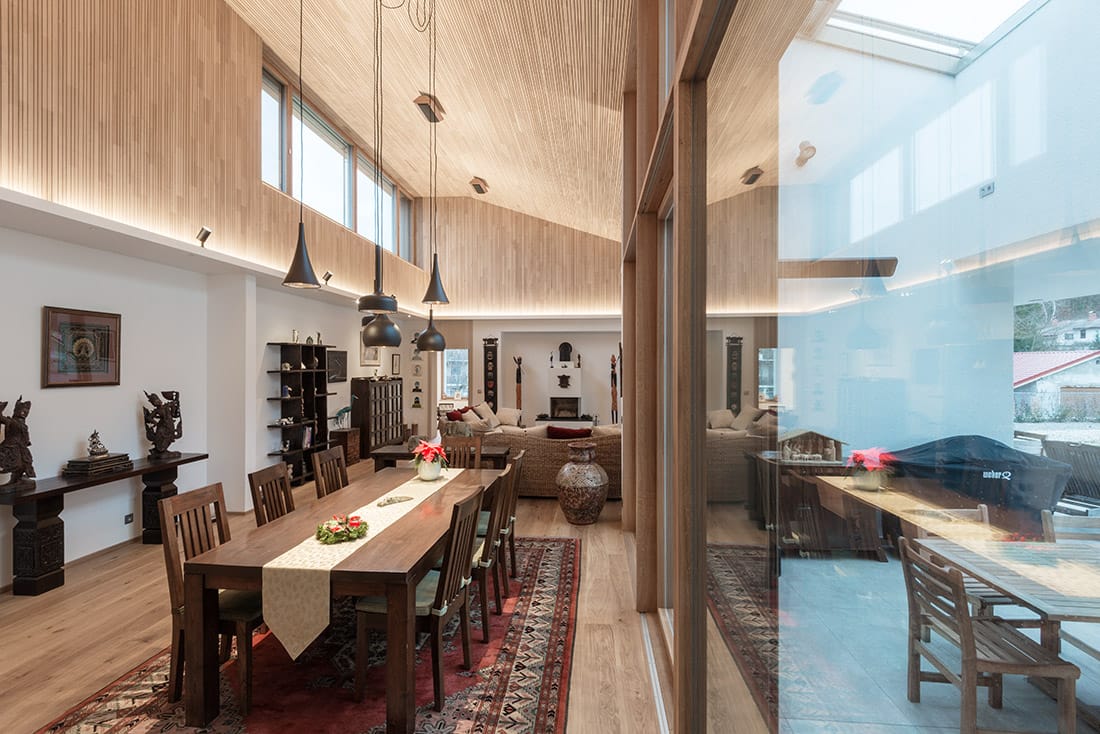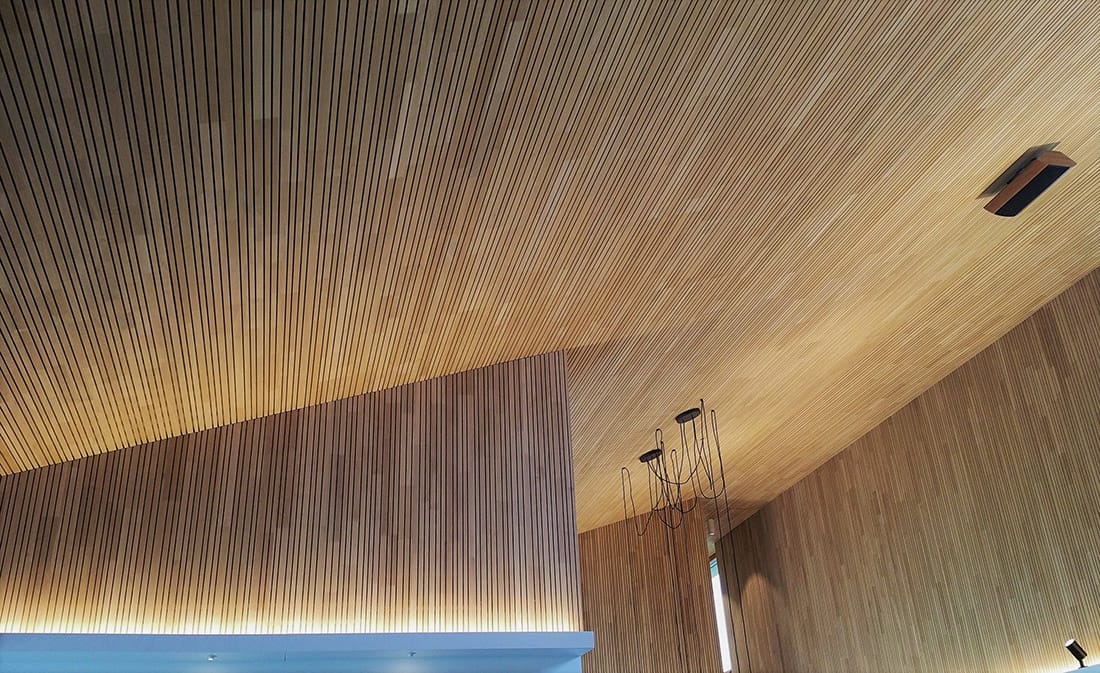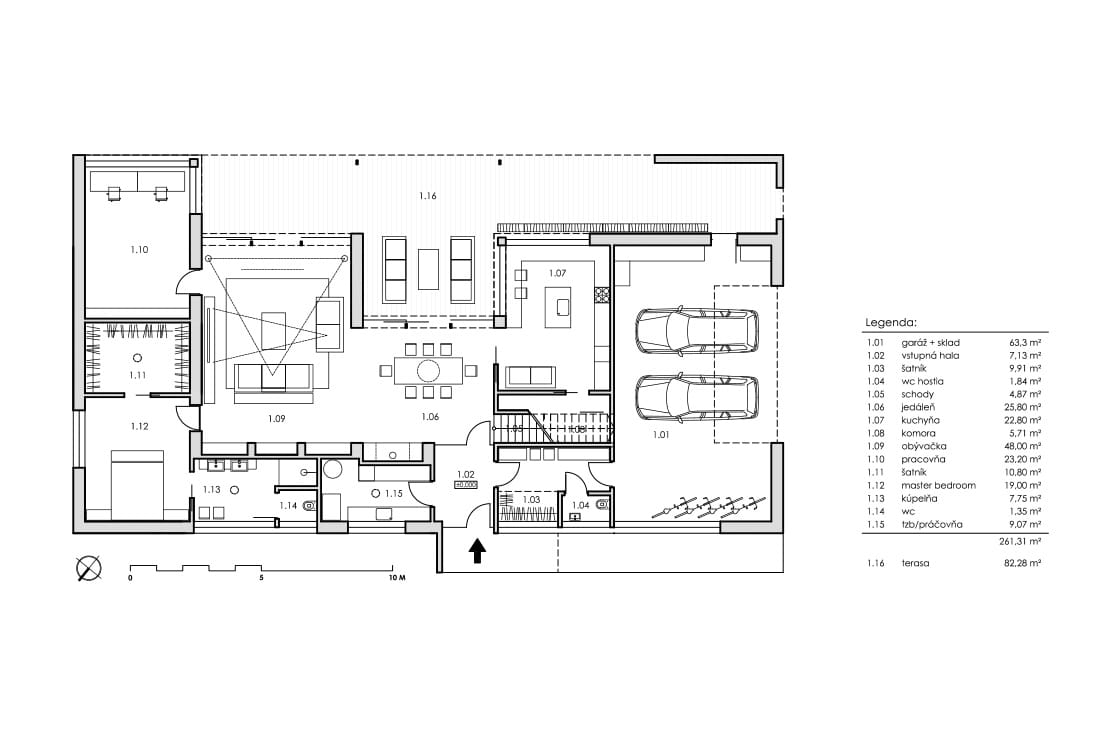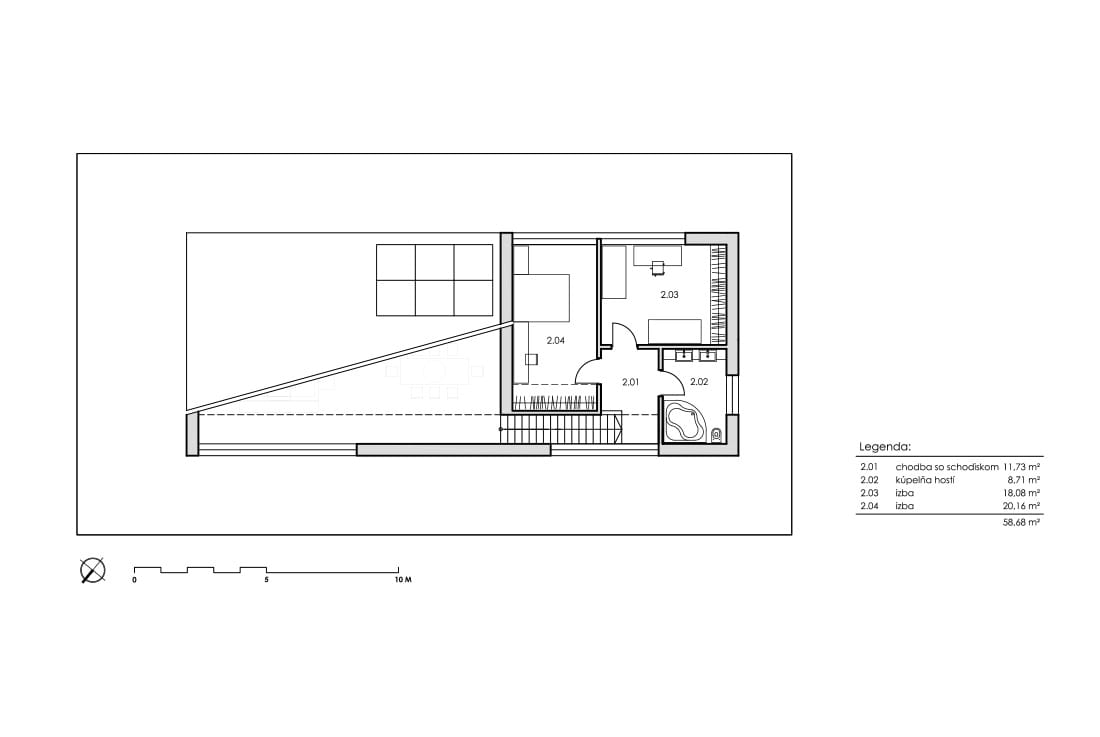 Credits
Architecture
Pavol Pokorný; Pokorny Architekti
Project Team: Tomáš Ružiak, Patrícia Botková, Bjorn Kierulf
Year of completion
2016
Location
Záhorska Bystrica, Slovakia
Area
Total area: 320 m2
Site area: 1.500 m2
Photos
Pavel Meluš, Marcel Rebro
Related posts
Powered by