A newly constructed penthouse duplex, part of the significant residential complex "Marina Island" in Prague. Located on a Vltava river peninsula, the site, location, and surroundings were a dramatic inspiration. One of the great challenges was to realize the vision and bring the qualities of a private house to a penthouse space in a 10-story building.
Taking advantage of the natural light qualities was an important component of this realization. The position and size of the windows were adjusted to fit the new design so that natural light could spread evenly in the space, requiring less artificial light.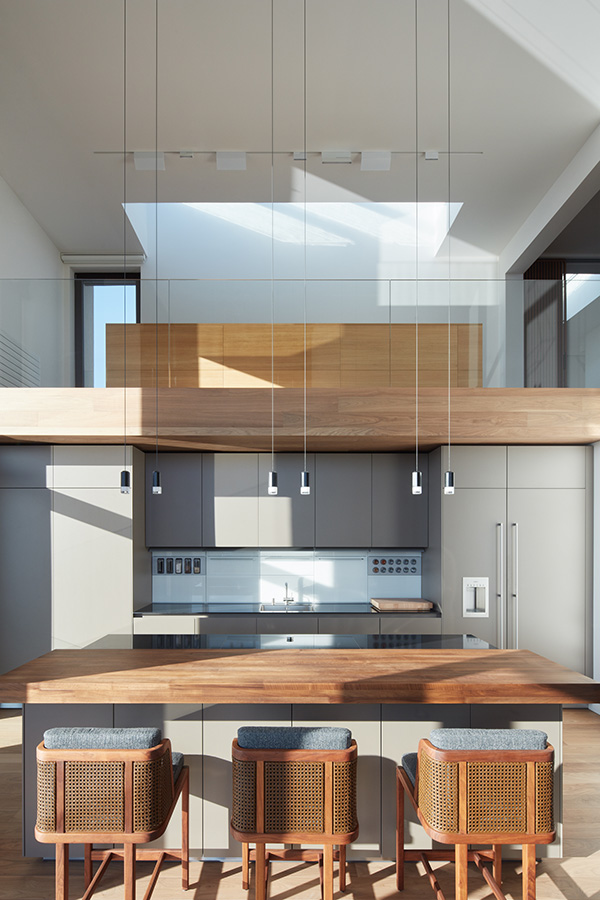 Using bright color and natural materials such as wooden floors, veneer wall finishes, huge wood windows, fabrics, and interior glass partitions aimed at working in harmony with the natural landscape and light during the phases of the day and the different seasons.
Much thought was dedicated to each room in the apartment as if it stood on its own. Each room has its unique features without compromising the overall architectural language of the whole space, such as the second living room space (winter garden) which is enveloped with glass windows facing the river.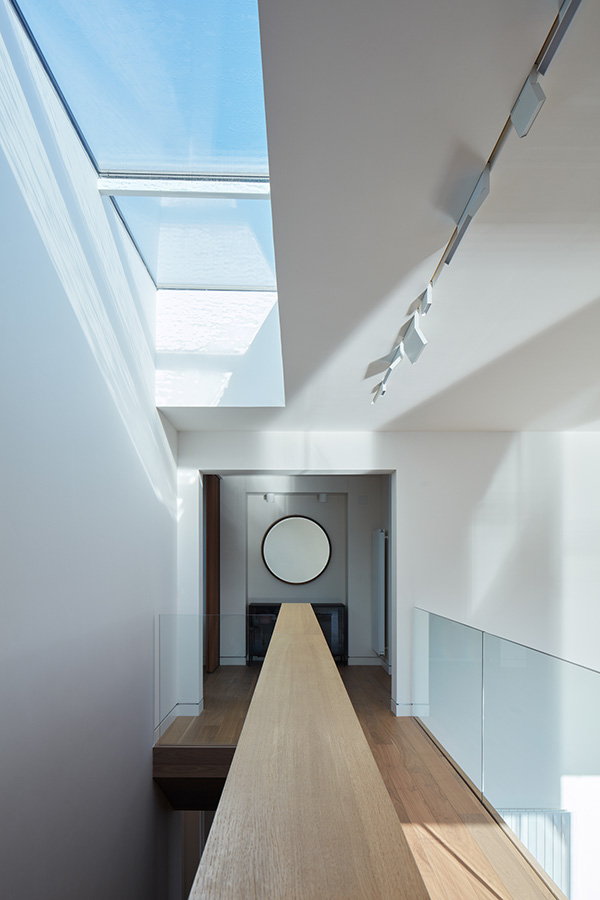 What makes this project one-of-a-kind?
What makes the project one of a kind is the tailored design that emphasizes the unique river peninsula site. The water's presence and the quality of the changing natural light were part of the design, leading to the creation of an open plan space with a sense of privacy, within a big residential complex. The MBR on the upper floor, which is completely open to the western Marina riverside, epitomizes this idea.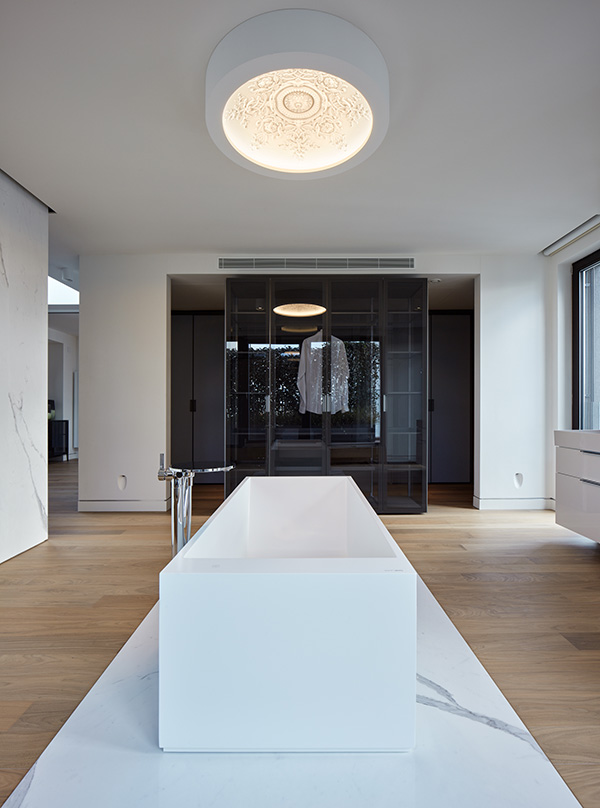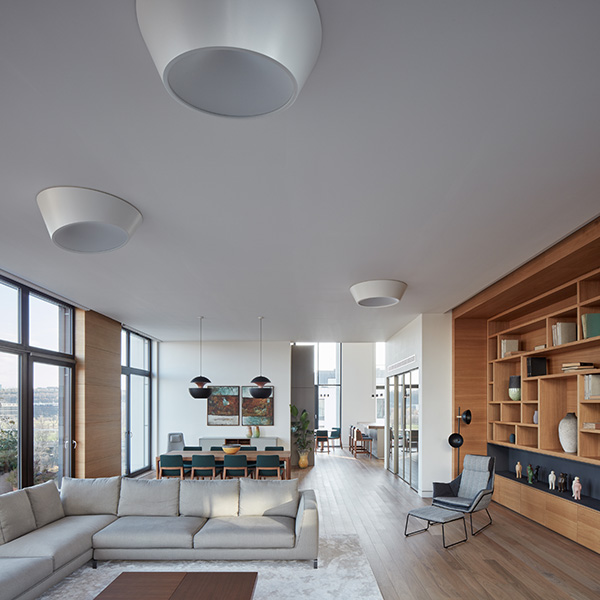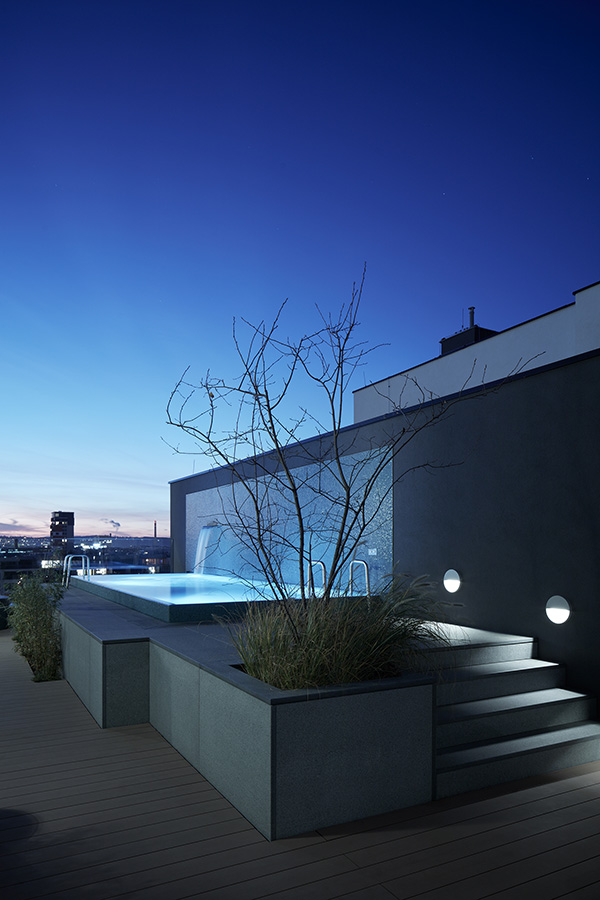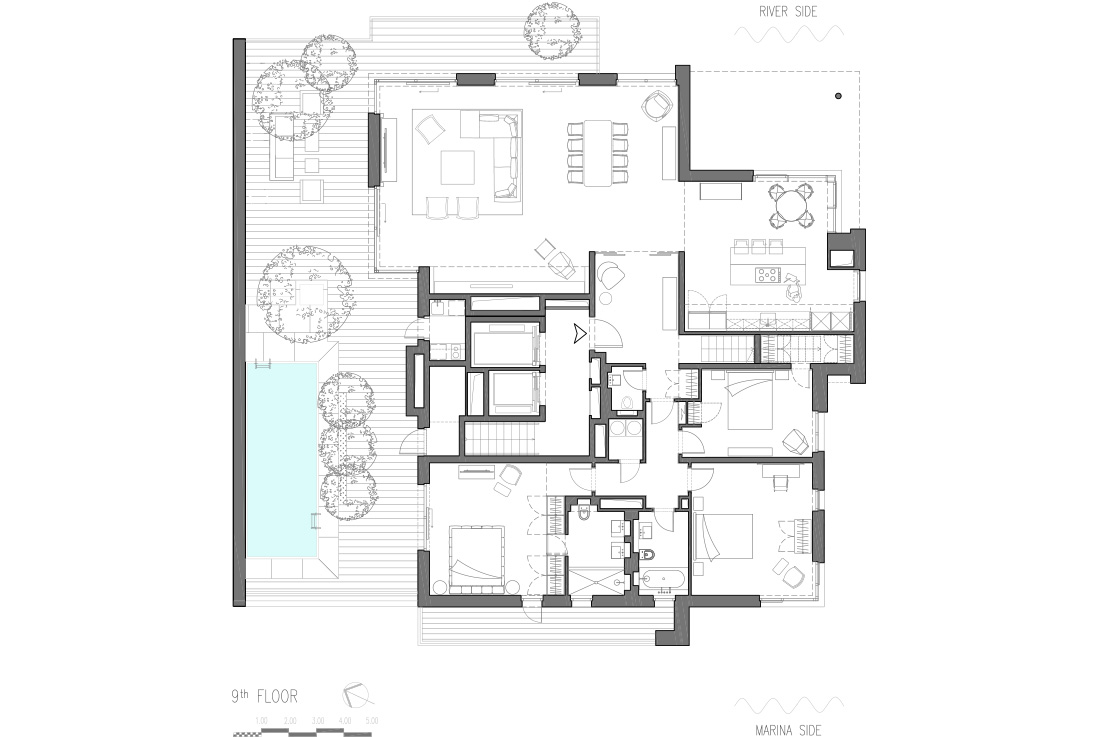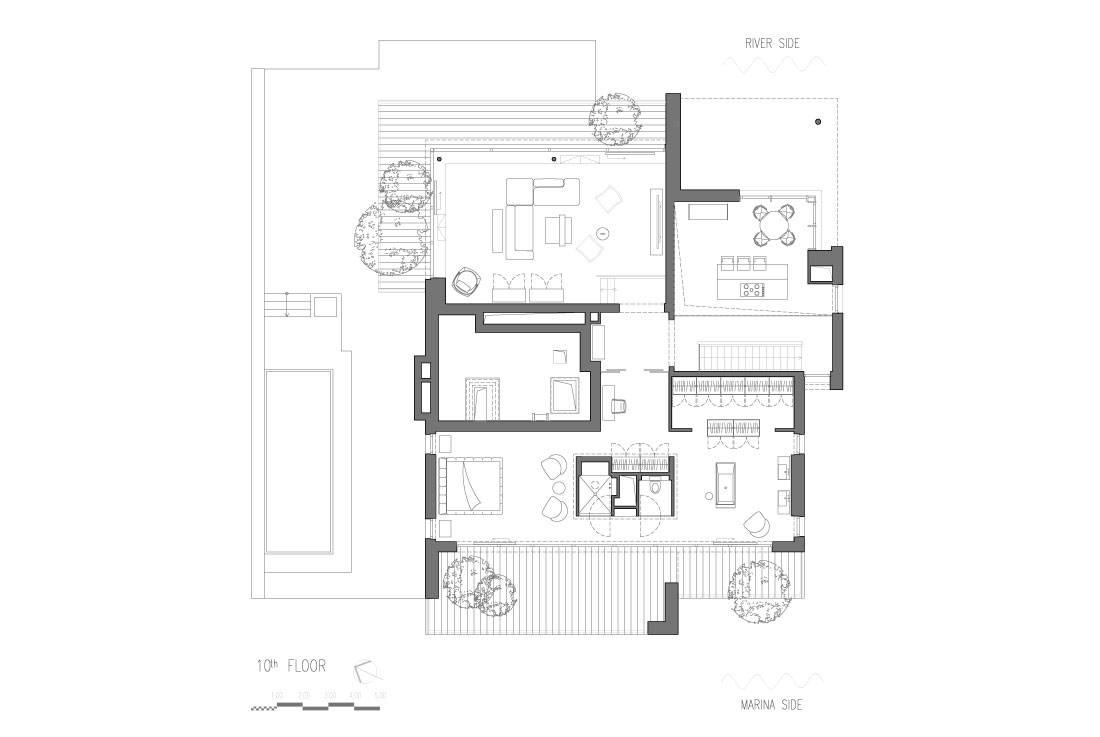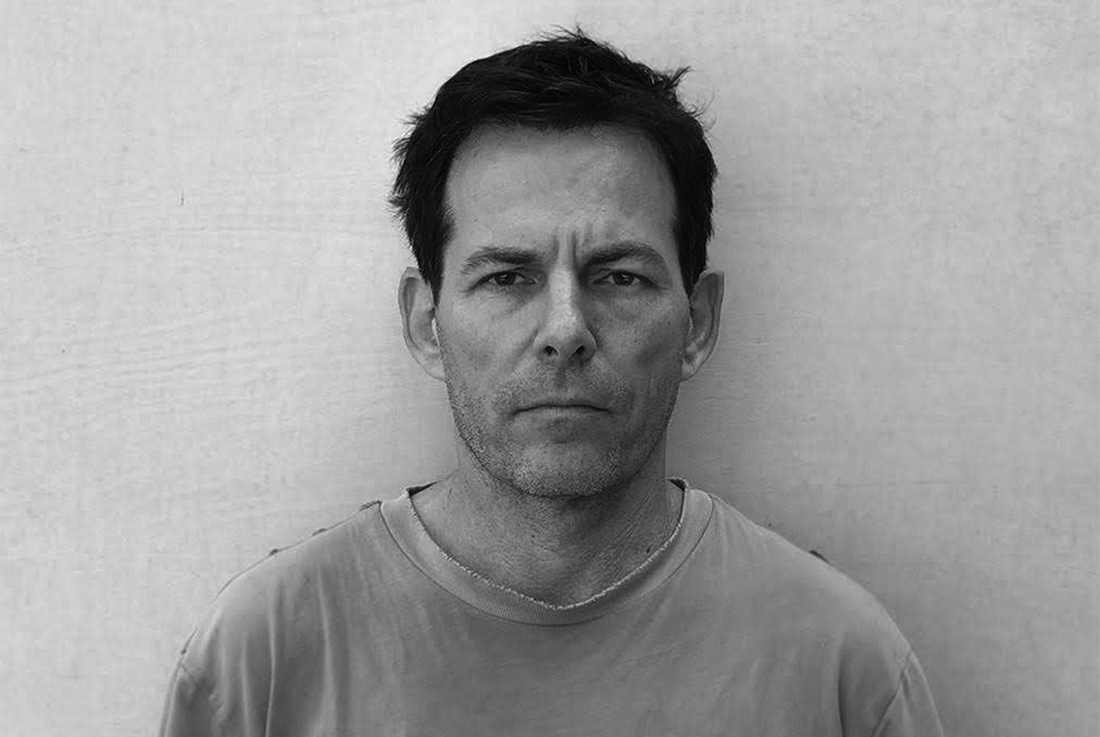 About the authors
Established in 2005 by Tel-Aviv based architect Ynon Goren, our practice is driven by creating an architecture that is connected to context & function based on design excellence, budget management and dialogue with the client, constructors, consultants and end users.
The studio works closely with international artist, Orit Raff, who deals mainly with the conceptual and artistic aspects of each project.
We believe in taking advantage of the emotive qualities of materials, the sensuality of place, the nature of light and the human mind-to create beautiful and timeless work that reflects the client's wishes and reveals the essence of the structure and place. Using these resources, we achieve a sustainable architecture, which meets the demands of the present without compromising the ability to meet people's needs in the future.
Our aim is to provide high standard, professional services that fulfill a wide range of requirements with the most creative and efficient processes, while preserving our vision from concept to final production. We strive to translate the client's desires into the best architectural language outcome, which combines art with technology.
FILE
Authors: Ynon Goren; Go Architects
Client: Daramis
Photos: BoysPlayNice Photography
Year of completion: 2018
Location: Prague, Czech Republic
Total area: 368 m2 interior, 212 m2 terraces
Text provided by the authors of the project.