Garbagnate is a small town close to Milan and the project area was originally a park in a state of decay. The renovated square was designed around the existing trees planting, defining a succession of parallel bands with irregular width, punctuated by white concrete curbs. Our strategy was to work on these bands with overlapping layers, aiming to integrate into a coherent and distinctive design the trees' irregular pattern yet also the regular geometry of the paving and the white concrete furnishings. In each strip, the overlapping layers emerge in the form of rectangular fields: the gray flooring, the grass and the red of the playgrounds. The red areas are paved with non-slip rubber and have been equipped to be completely inclusive, so that children with disabilities and others can play together regardless of their physical and cognitive abilities. Moreover, there is the free play-equipment layer: mirrors and steel sound tubes are additional elements designed to perceptually stimulate children through play, with visual and sound experiences.
What makes this project one-of-a-kind?
When we were asked to redevelop the area, we wondered about the intrinsic nature of the site, as of now a space caught in between two sides of residential buildings and further narrowed by a wide curved street. Deteriorated paving, a rickety public toilet, a torn off gate, a fence along the entire perimeter as if was meant to exclude any relationship with the town. A landscape in which only trees have been able to last despite the abandonment and it is precisely from these trees that we started designing our project, integrating them into a design in which the image of the garden and the idea of the square can merge.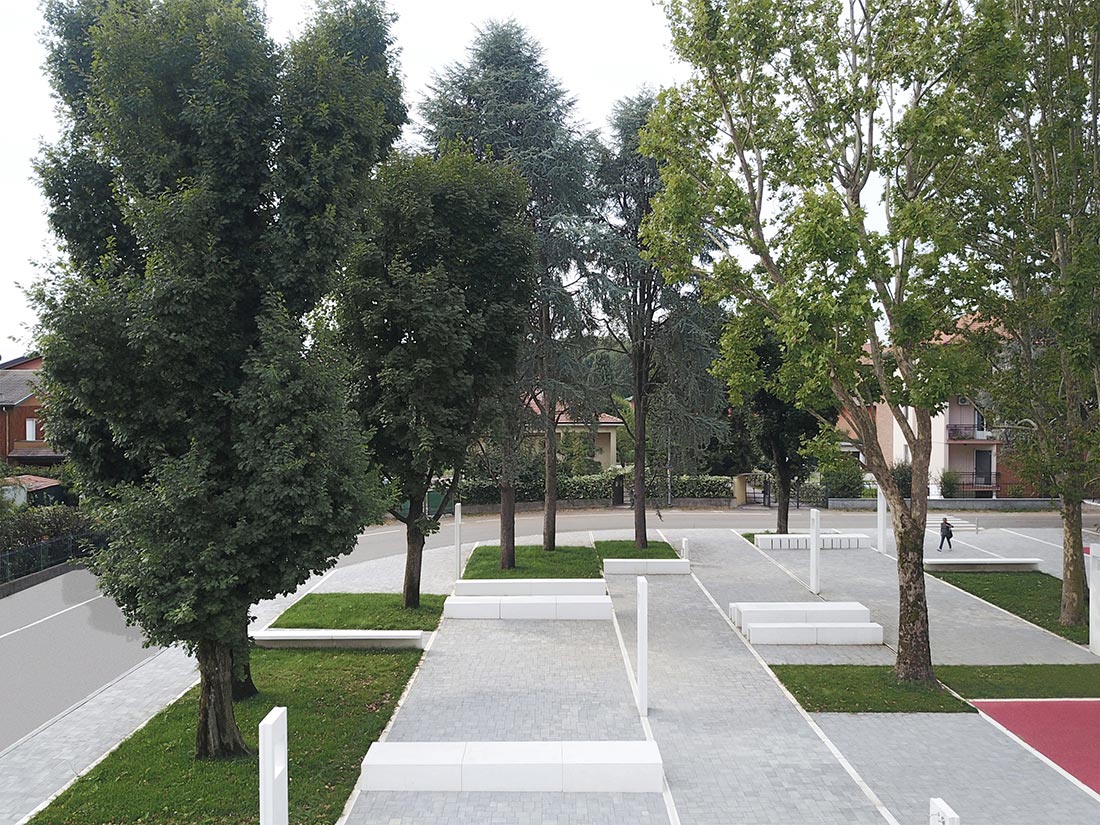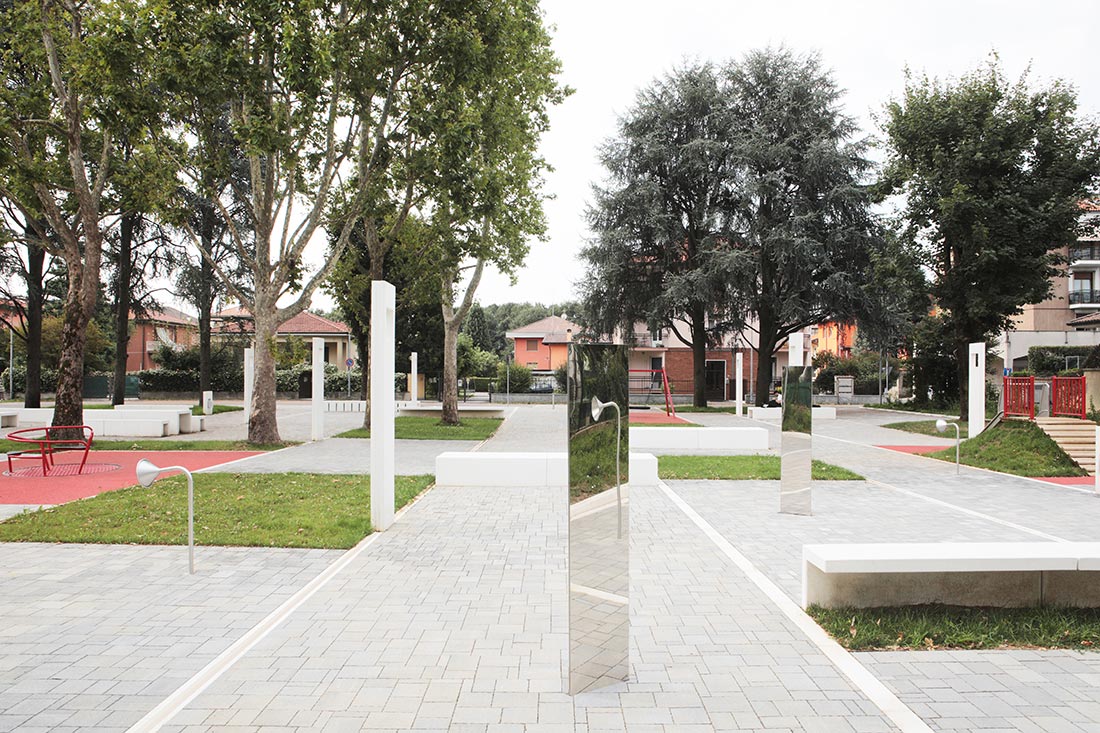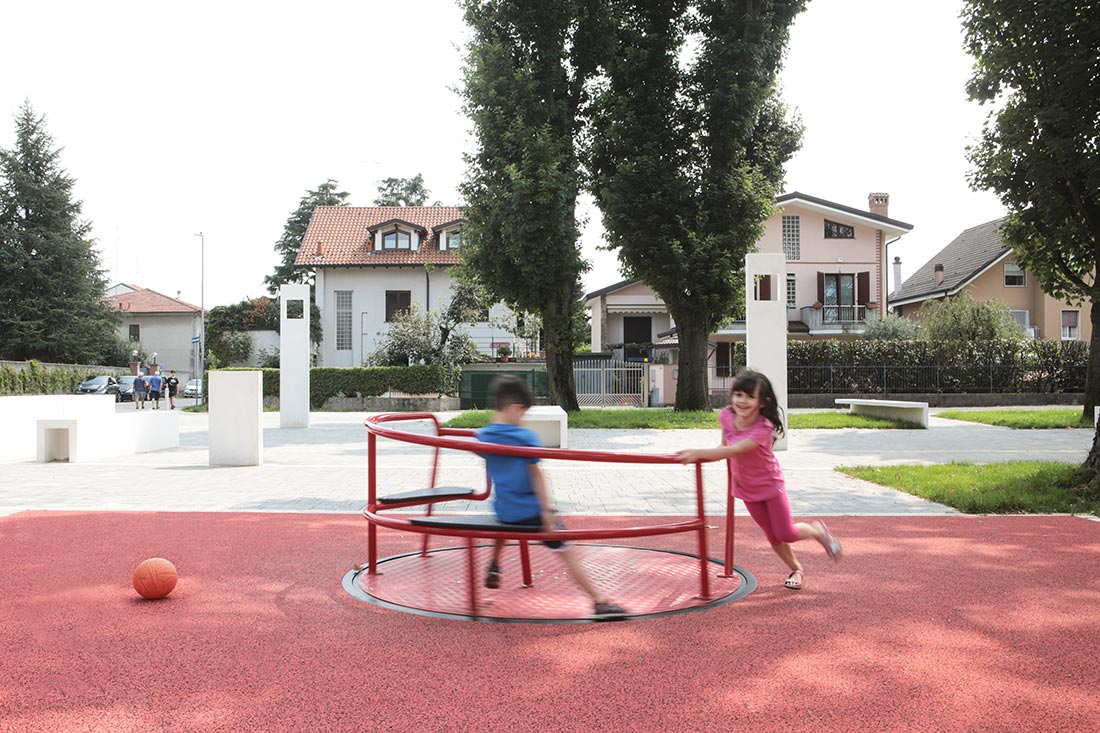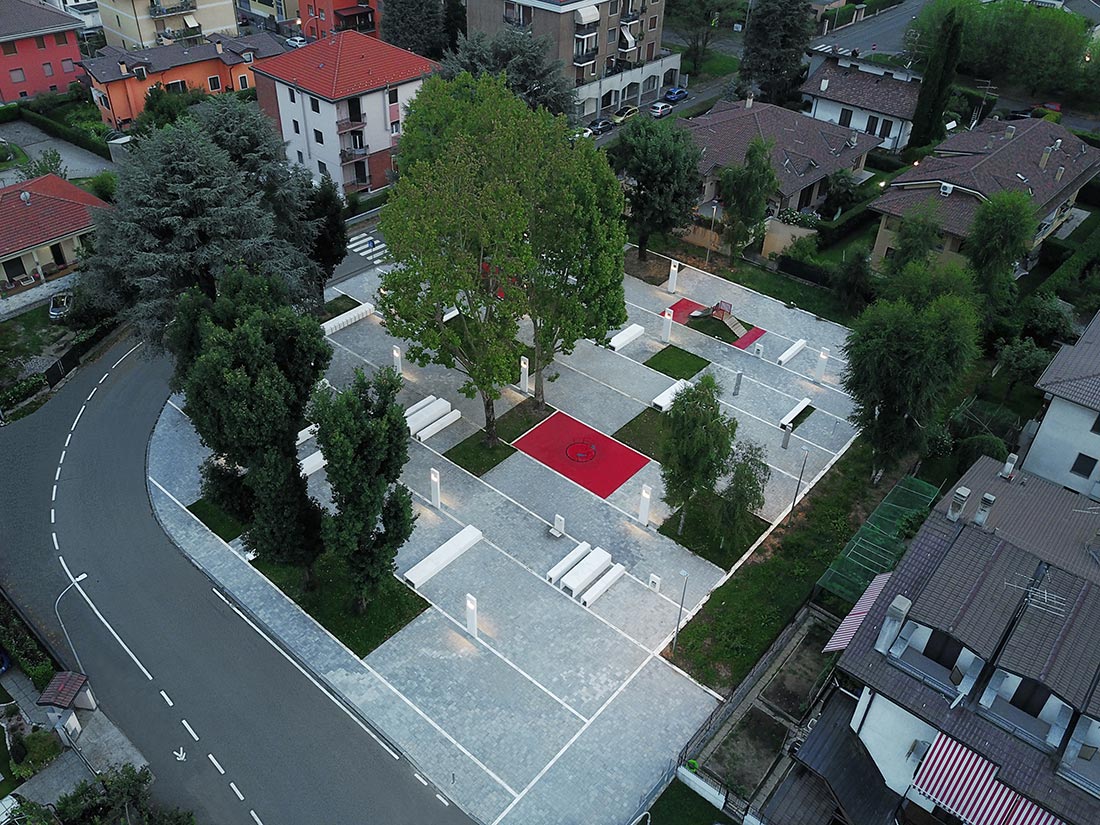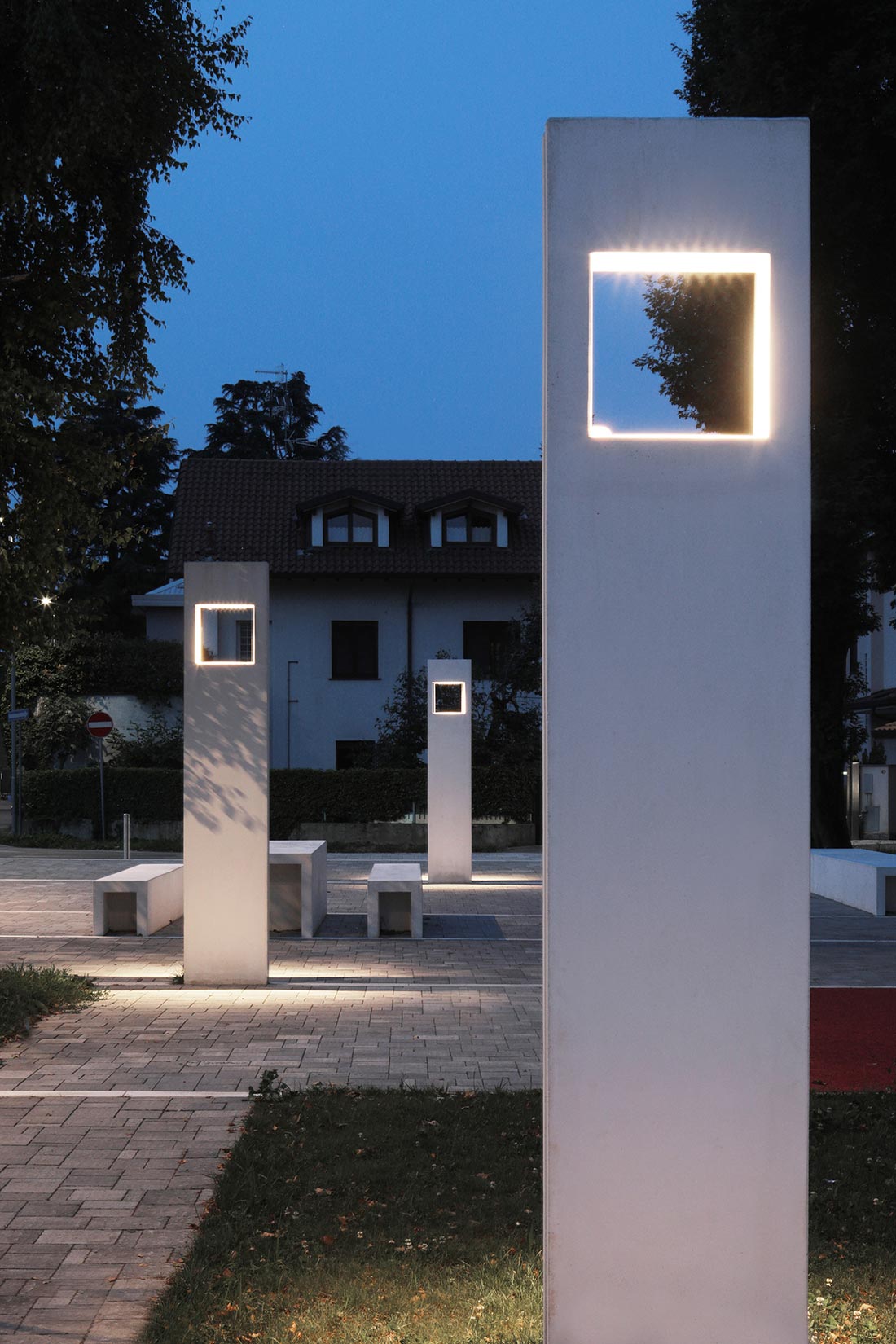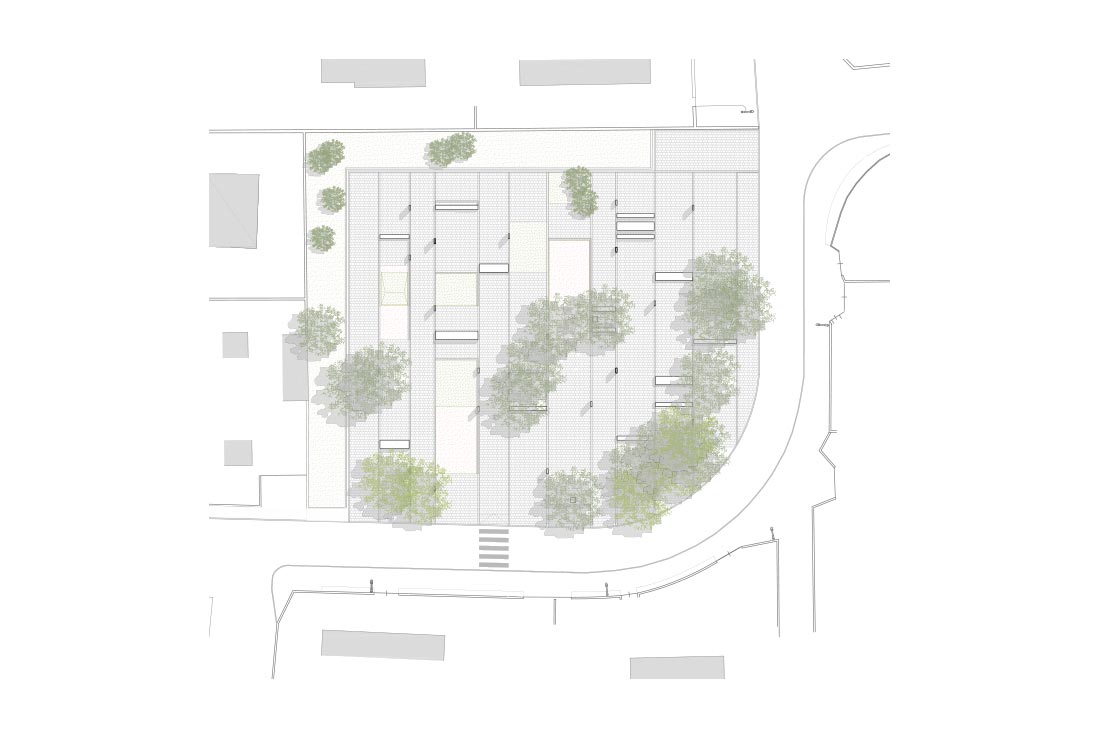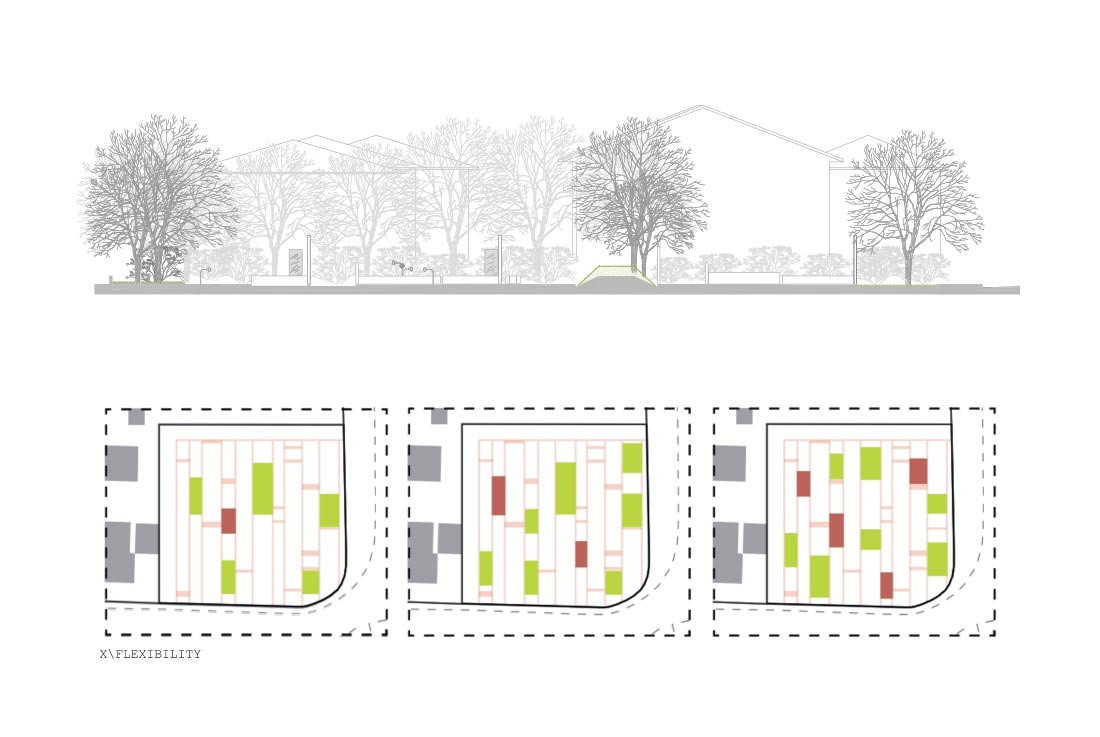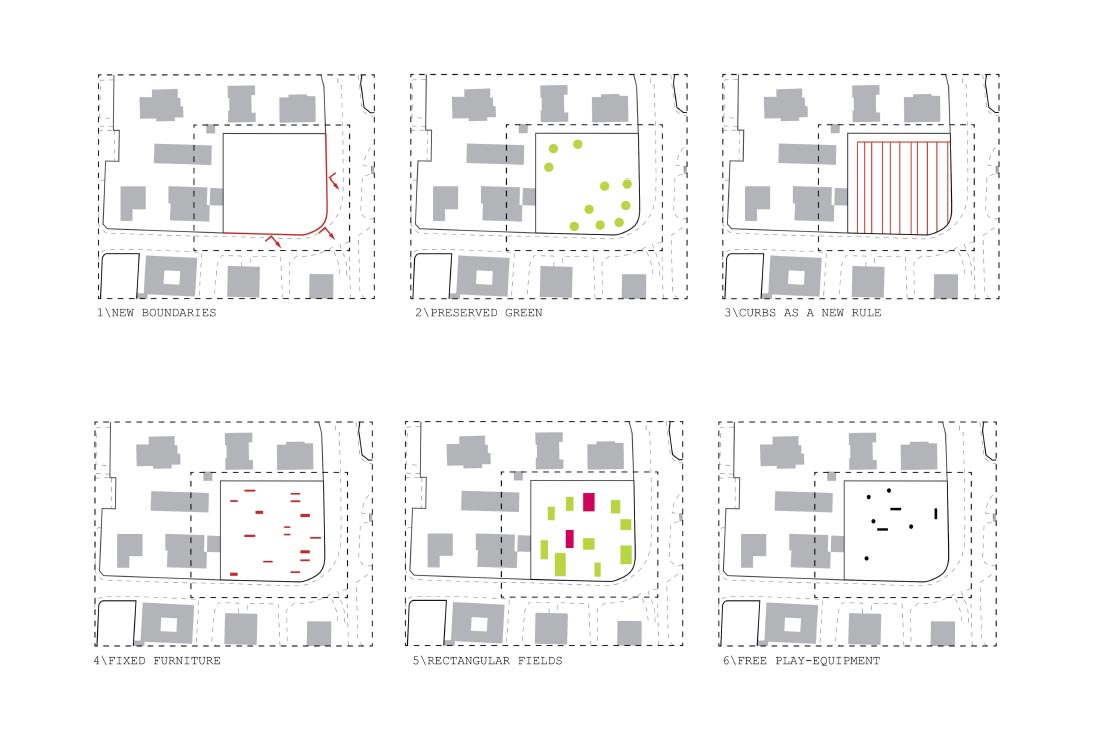 Credits
Authors
DAP studio; Elena Sacco, Paolo Danelli
Client
City of Garbagnate
Photos
Atelier XYZ
Year of completion
2019
Location
Garbagnate (Milano), Italy
Total area
2500 m2
Project Partners
Coges Srl, RCL Domino srl, Mignani srl, Modo, design brand of Holzhof srl, GEA Srl
Related posts
Powered by