Indoor steel container with four and two doors. Doors and sides built with flat metal sheets welded at varying angles, which allow to look through. Internal shelf in steel. Tra-guardo is painted in very bright colours.
Looking  through, "tra-guardare", is an act that human curiosity cannot prevent.  From this suggestion arises the need to design a cabinet that has the transparency of an aviary. Tra-guardo is made from metal, it leaves room for the more extrovert images, but it preserves the instinct of protection we have towards objects dear to us.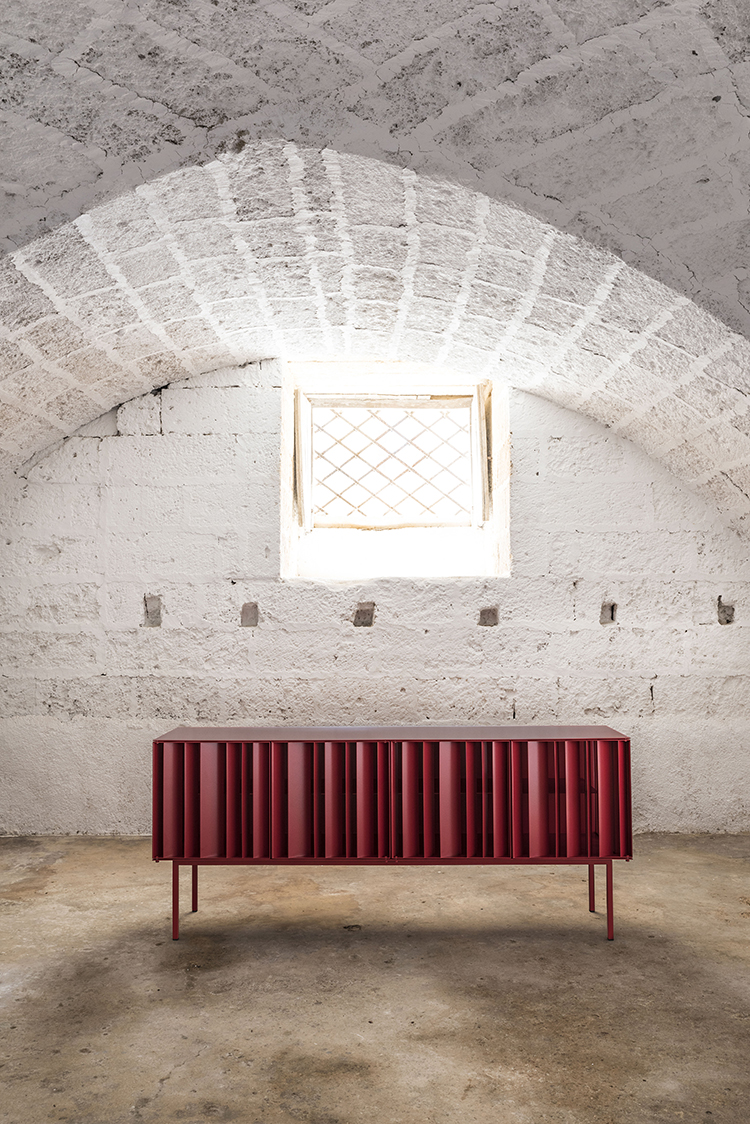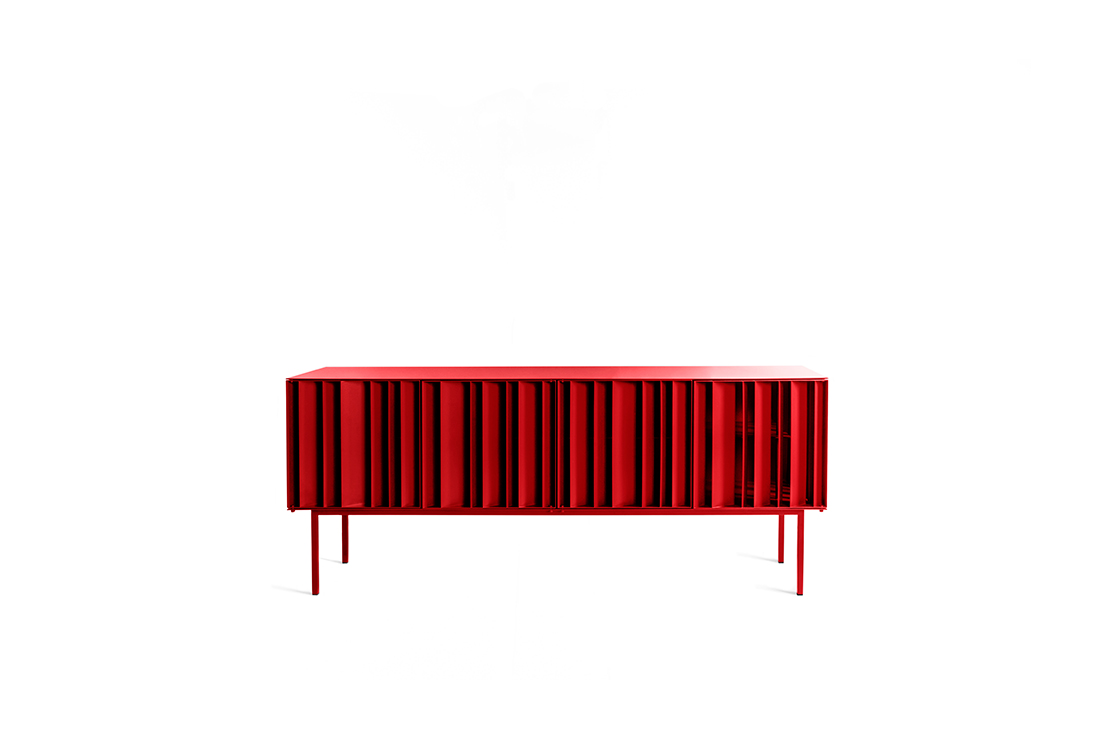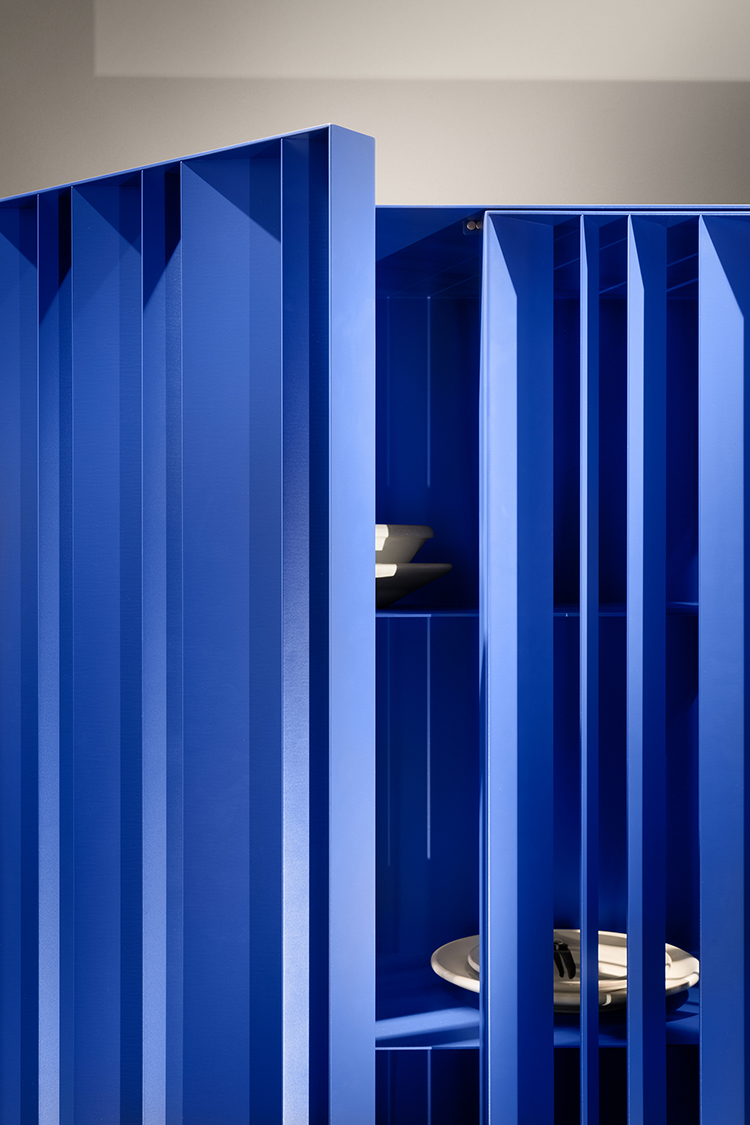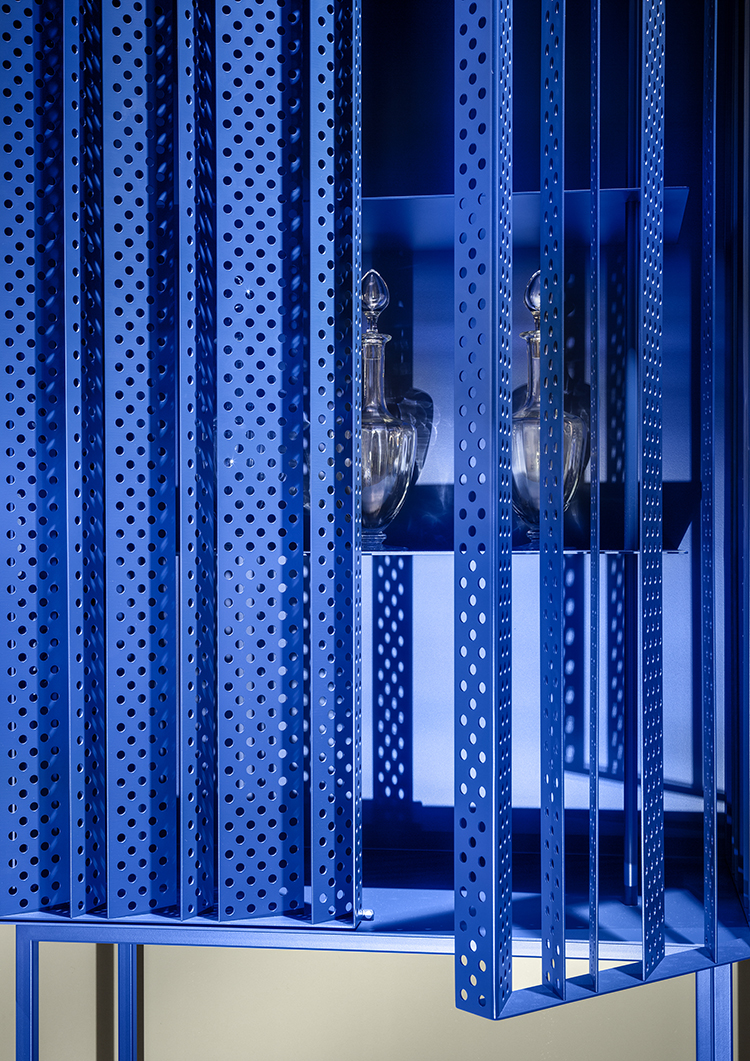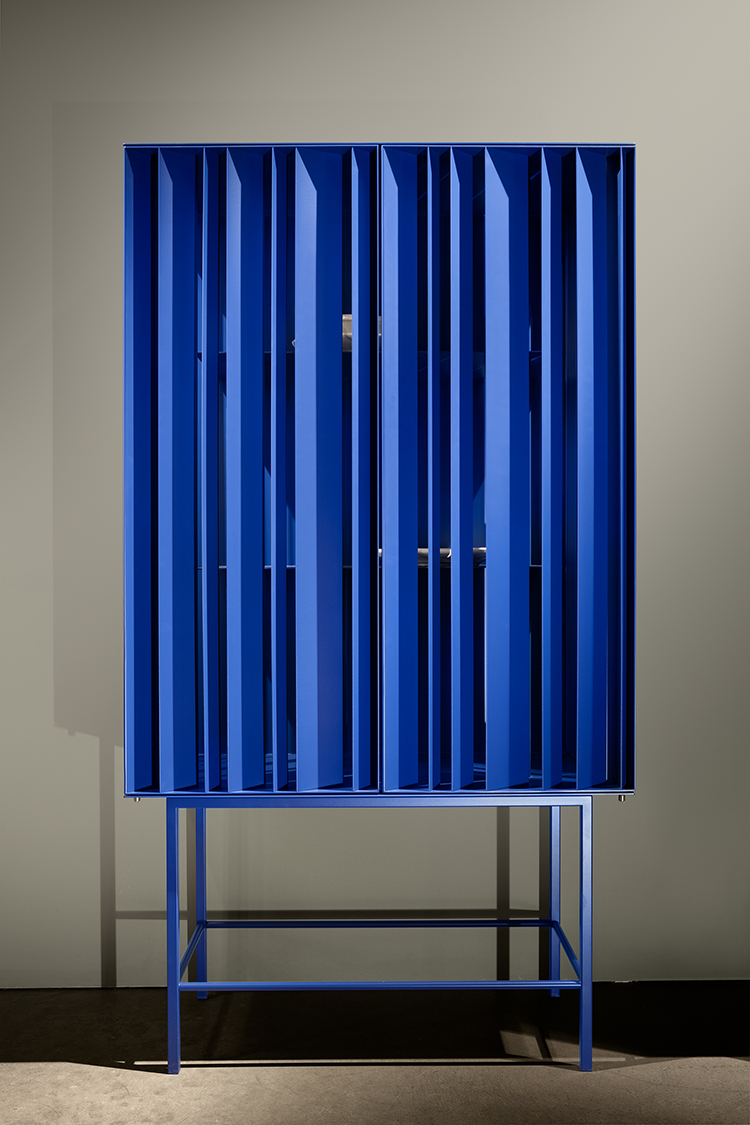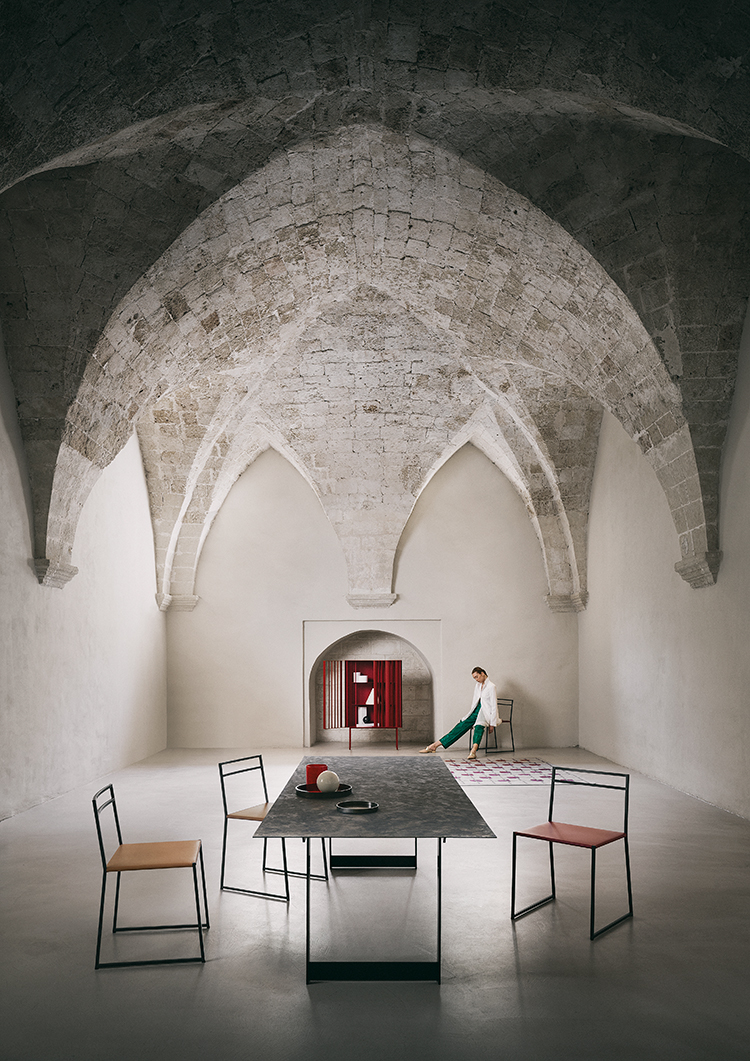 About the design studio:
Marta Laudani and Marco Romanelli, architects, work in the fields of design, exhibit design and interior decorating. In 2016 they were invited among the 11 architects for designing a room in the "Rooms. Novel living concepts" for the XXI Triennale in Milan. Both flank their design work with an intense critical meditation on topics involving living and design. The book "Marta Laudani and Marco Romanelli: for an ongoing project" was published by Forma Editions in 2014.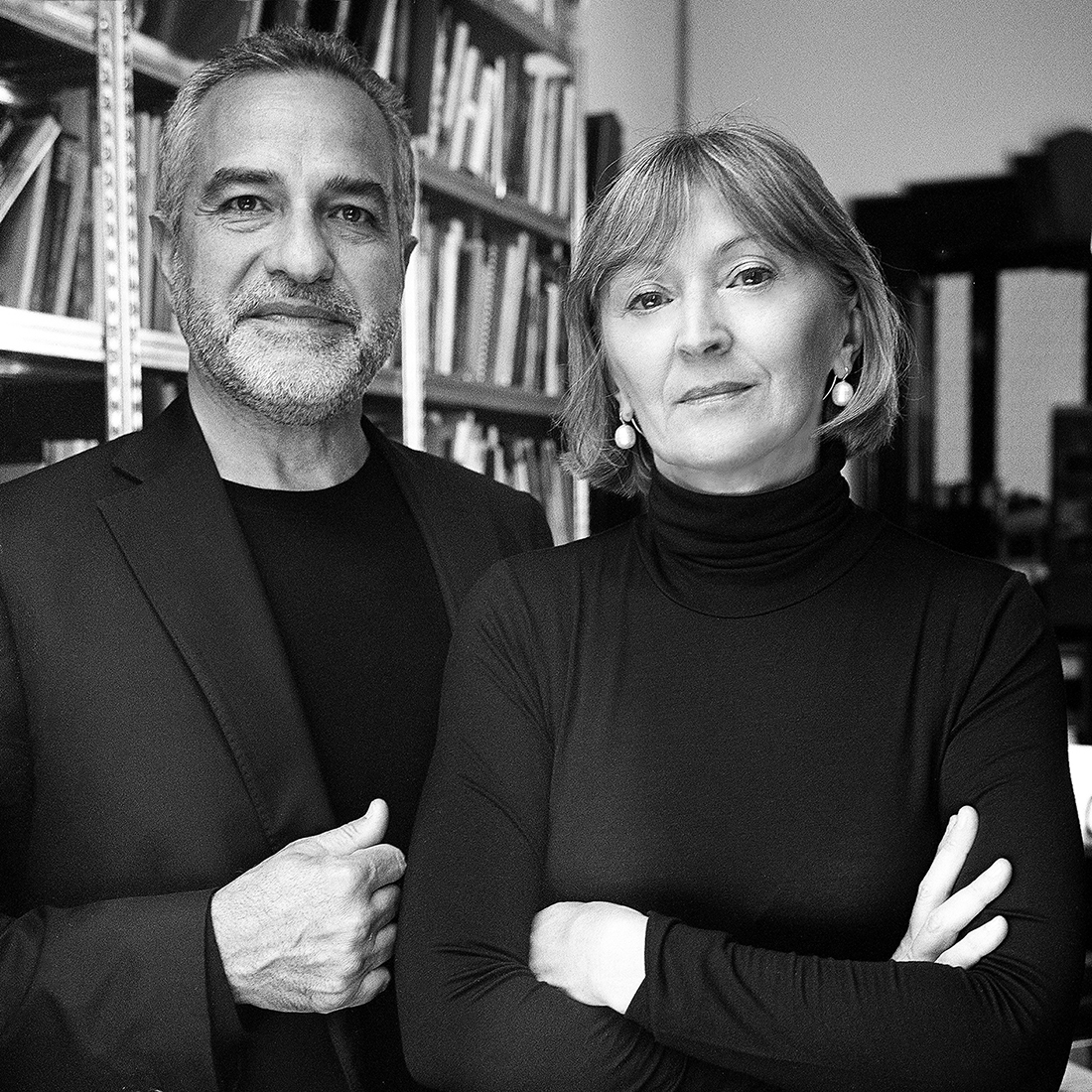 About the producer:
DAA is a brand of 100% made in Italy born in 2014. Its roots are embedded within Alcar Industrie, a leader company operating in the metal-mechanical sector for more than 50 years, whose core business is building components for heavy-duty machinery (earth moving, agricultural and military vehicles). DAA underlines a "change of state", a continuing line from the industrial process to the design end, marked by a strong identity of its own. Pursuing the aim of positioning and establishing itself in the "high profile design furniture", DAA makes use of top-level technology and follows meticulous research on ancient metal finishing techniques, carried out by the in-house Research Centre of DAA.
FILE
Designer: Design Studio Marta Laudani and Stefano Ragazzo 
Producer: DAA
Country: Italy
Year of production: 2017-2019
Photos: Thomas Pagani  and courtesy DAA
Text provided by the authors of the project.