The prefabricated wooden house is built according to the concept of bio architecture in a residential area from where you can enjoy a wonderful view over lake Varese, the Sacro Monte sanctuary and Monte Rosa. Unfortunately enough, this marvelous view (is opposite to south orientation). Bio-climatic solutions helped the architects to reconcile the considerable solar gain (south) with the panorama views (west and north). For the above reasons, all service spaces (entrance, bathroom, kitchen, and bioclimatic green- house), and two staircases (the first leading to the basement, the second from the loggia-terrace to the roof) are located on the south side of the house. The living spaces (living room, studio, and bedroom) are thus located north to enjoy the precious view; however, the large sliding glass doors in the kitchen and the bioclimatic greenhouse mitigate the absence of a direct solar gain. Finally, in the basement are located storage spaces and garage.
What makes this project one-of-a-kind?
The house consists of two clearly distinct parts. An interrupted layer of larch boards clads the low and forms the basis on which the upper part with plaster walls "rests": the close dialogue between the solid basement volume and the lightness of the overlaying structure is one major factor of interest for this project.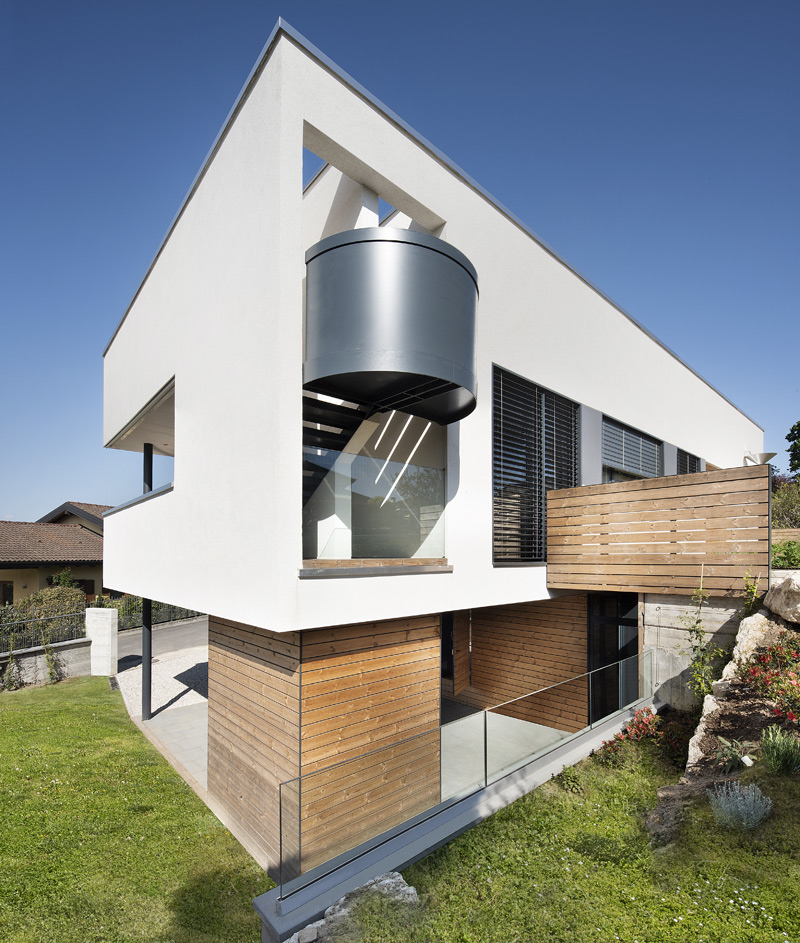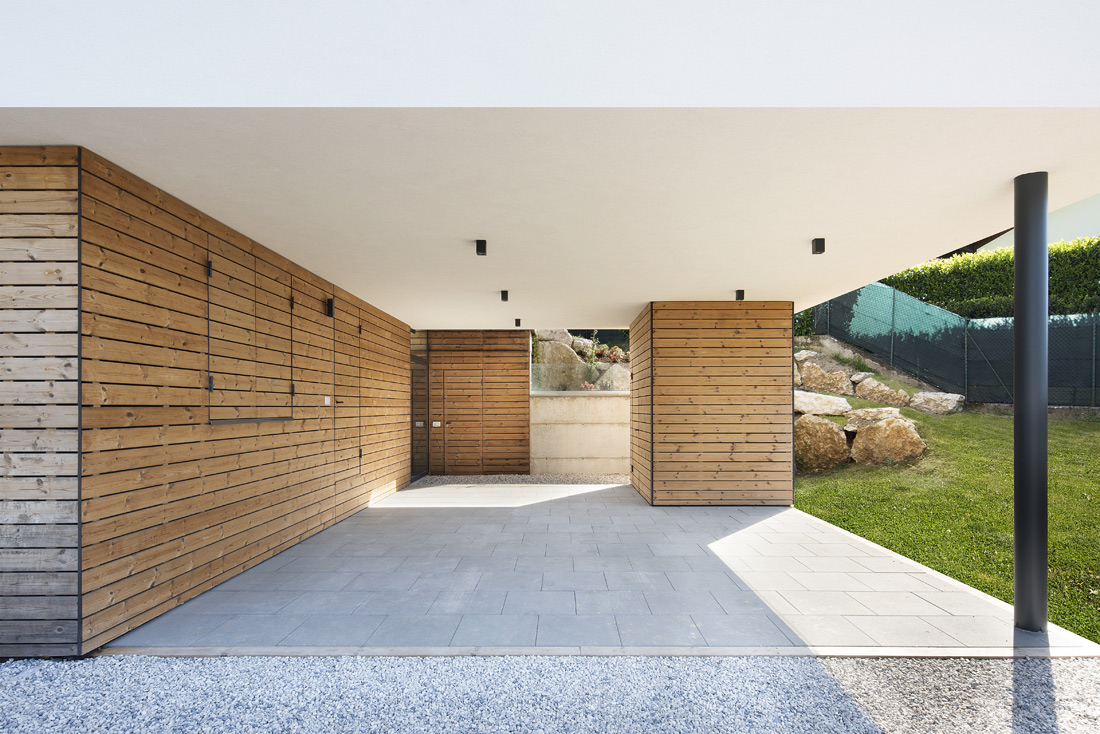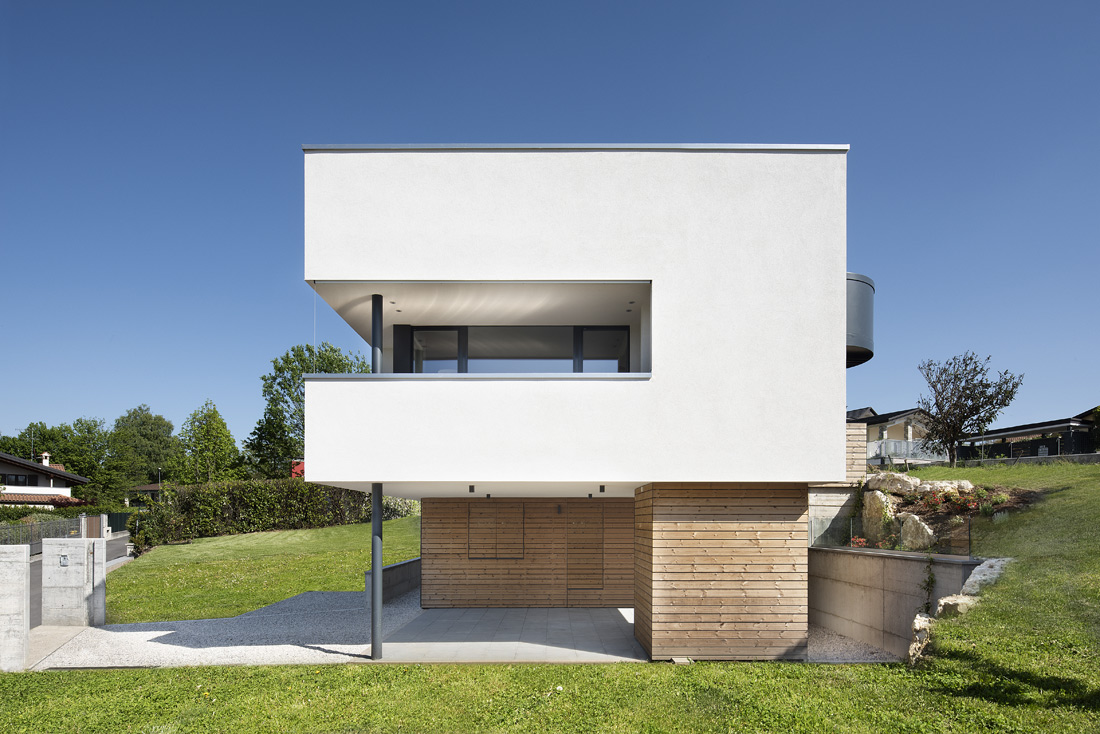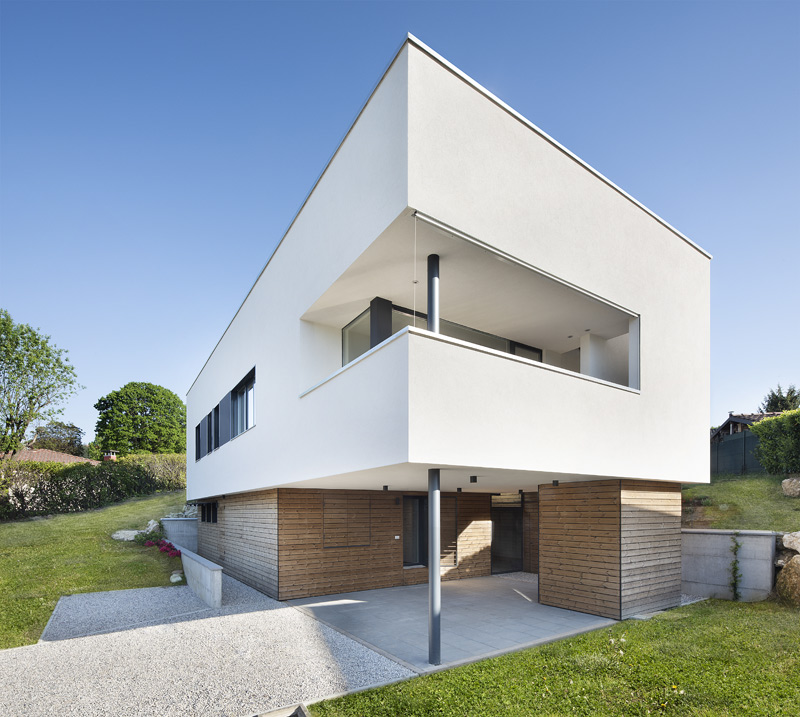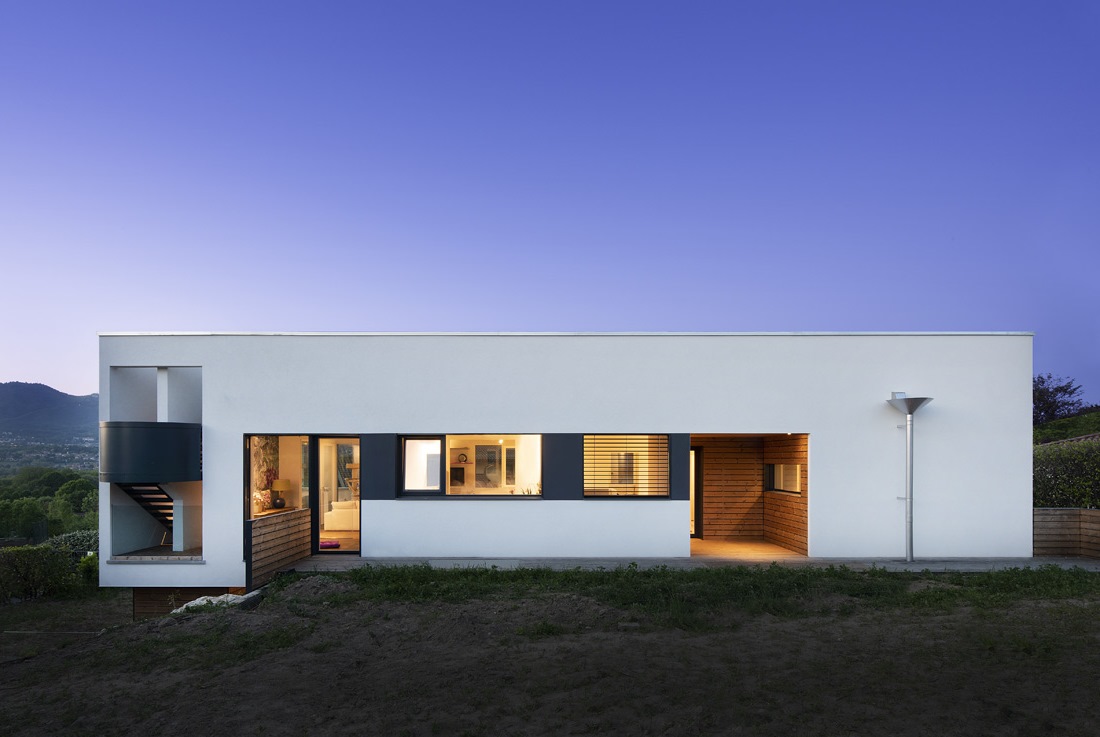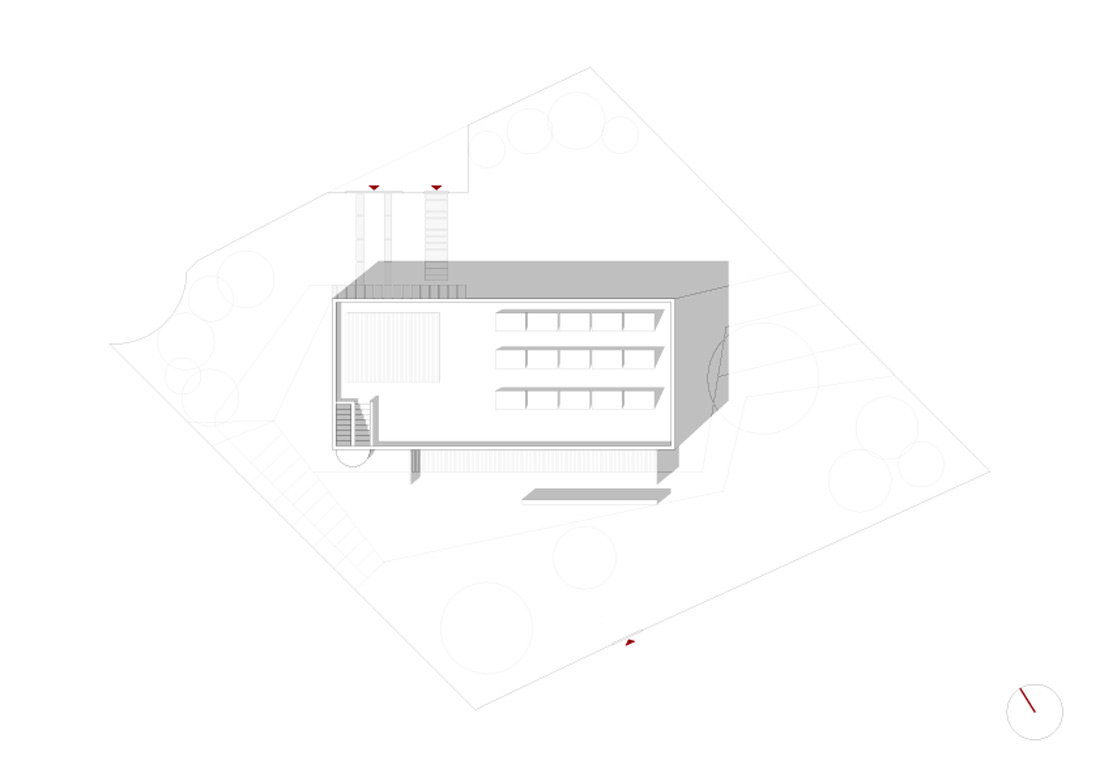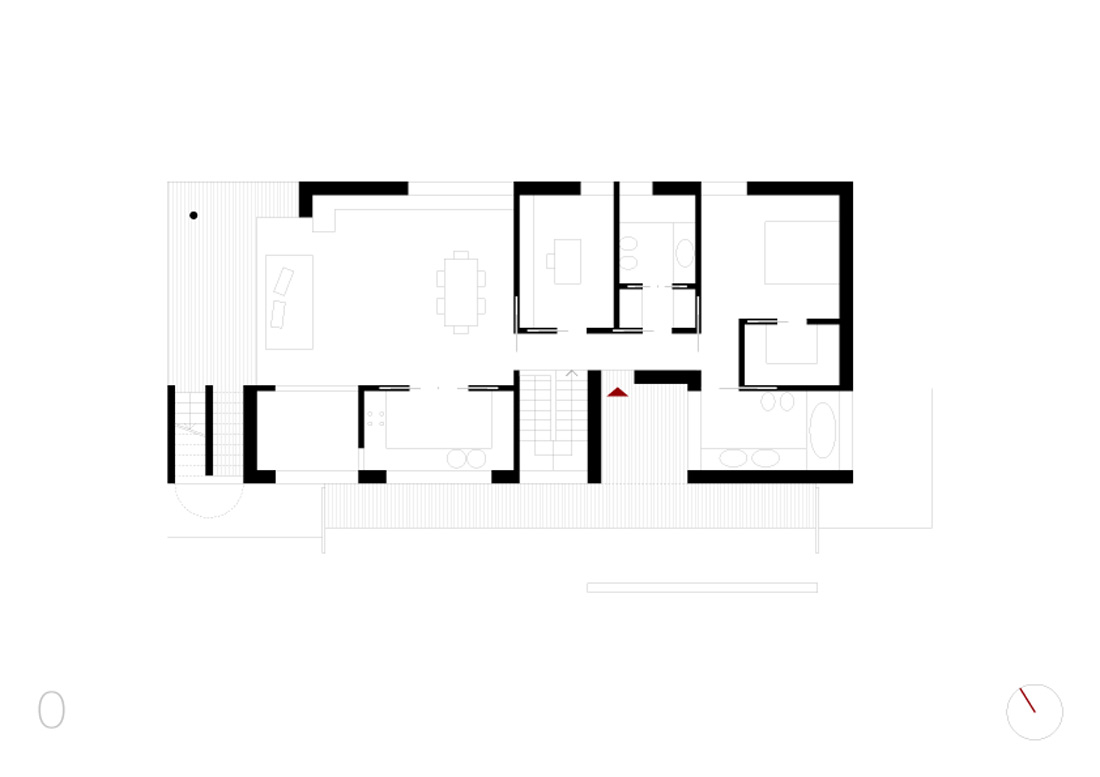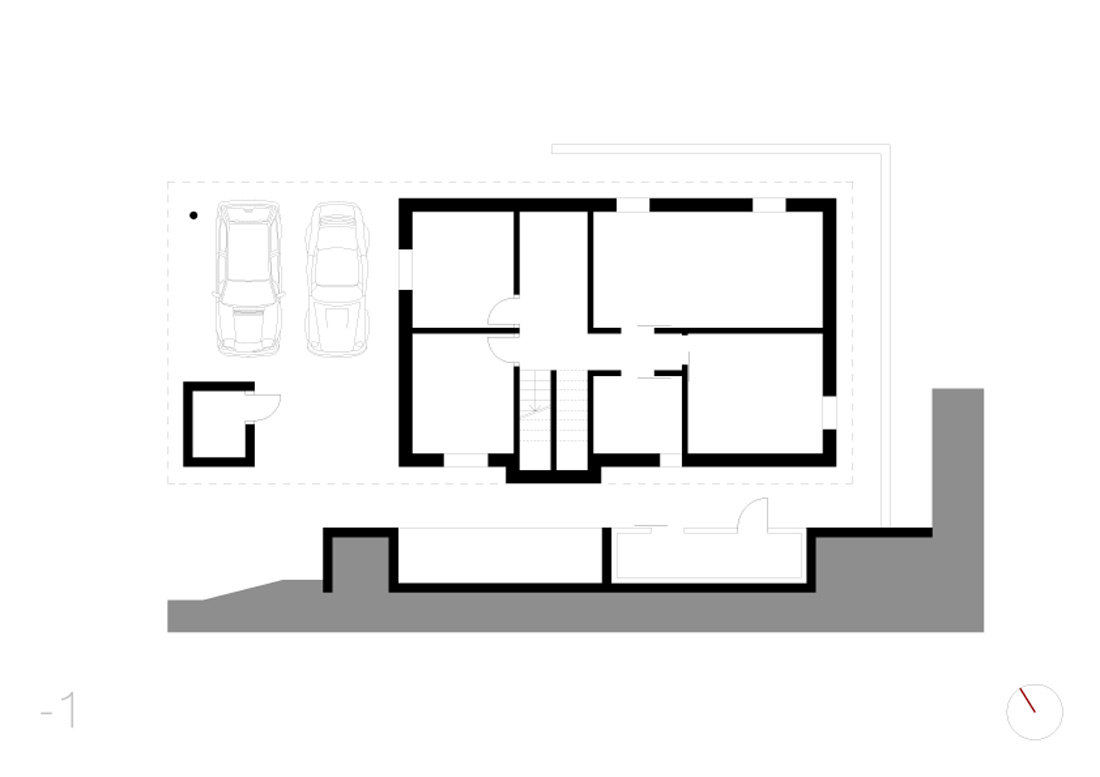 Credits
Architecture
Studio Ecoarch; arch Mauro Rivolta
Client
Private
Year of completion
2019
Location
Varese, Italy
Total area
226 m2
Site area
870 m2
Photos
Carola Merello
Project Partners
Main contractor
Novello Case; Bardelli
Related posts
Powered by