Leaning on the rock of the mountain almost at the top of Cape Koutoulos, integrated to the wild landscape and made of earthy materials, this elongated residence protected from the northern wind, overlooks the Western Cretan Sea towards the South.
A robust L-shaped wall made of stone serves as a continuation of the mountain and defines the arrangement of all the indoor spaces. Two clean volumes, one consisting of the living room, kitchen and dining room and the other consisting of the bedroom suites, are interconnected through a long semi-open living area, starting from the rock and ending on an elevated platform floating between the mountain and the sea, the sky and the earth. Grey colored bare concrete in the slabs, clay coating in the color of the soil on the outside walls, rusty metal, natural wood in the pergolas and local natural stone are the basic materials used.
What makes this project one-of-a-kind?
Residence design is in harmony with the natural environment due to its scale and its materials. Using natural materials, like as local stone and natural wood, enhances the symbiotic – or inter – connectivity, between a building for humans and the natural world.
Text provided by the architects.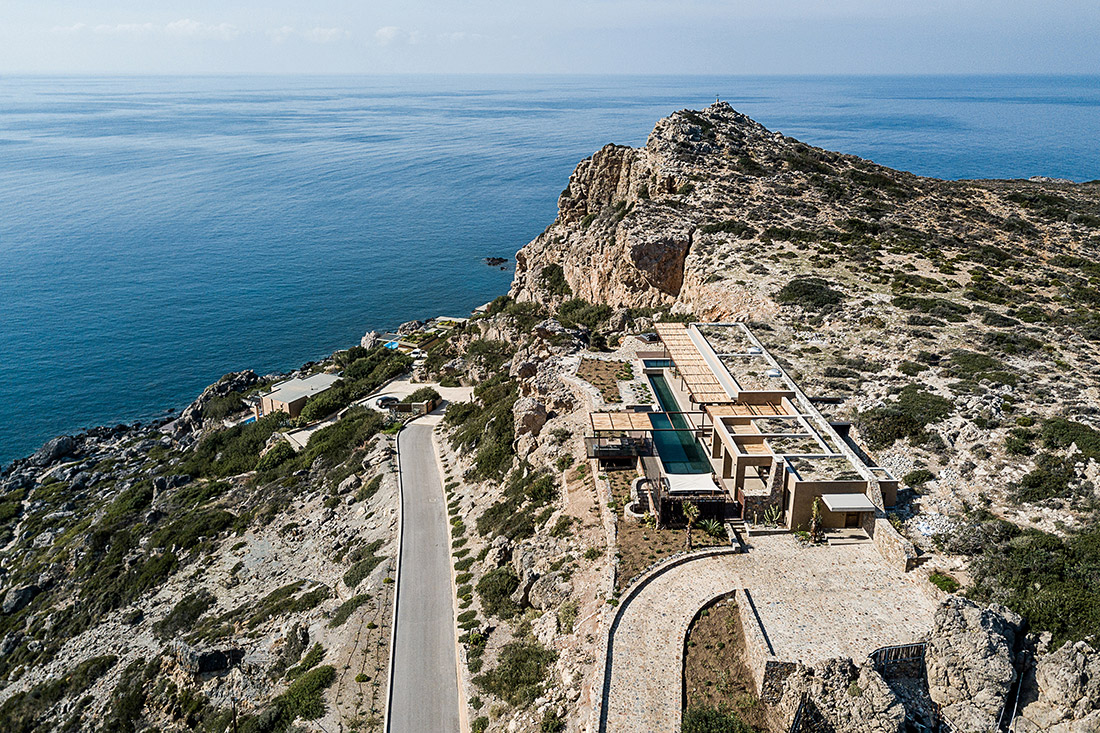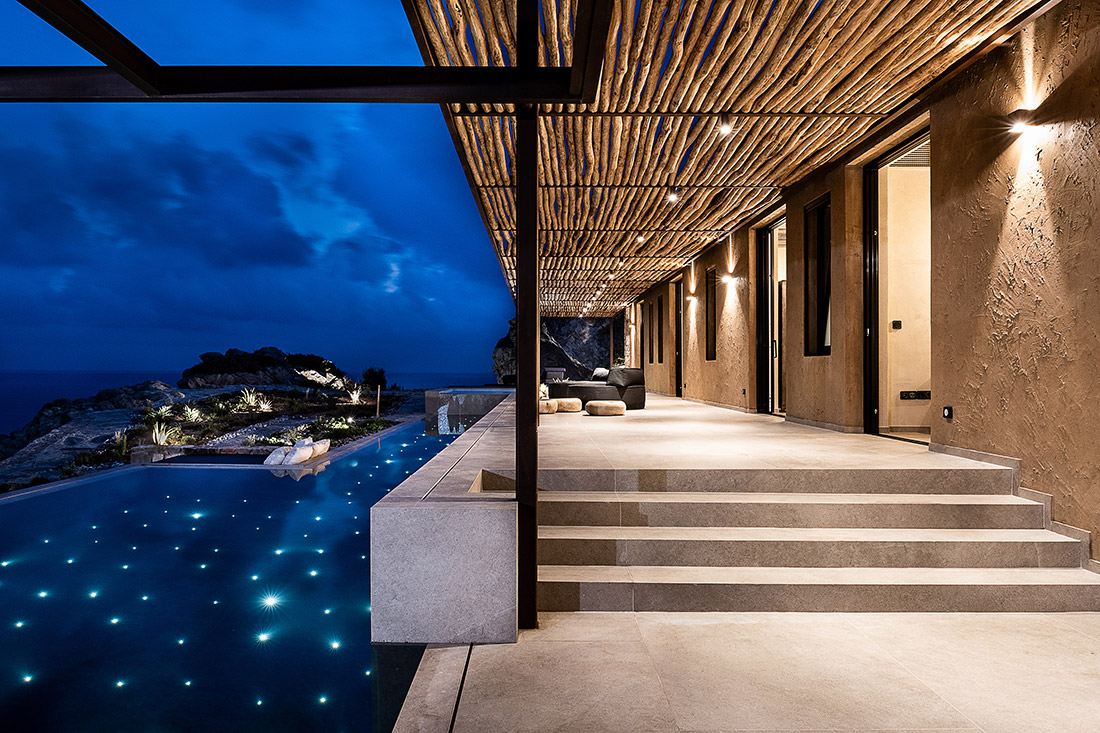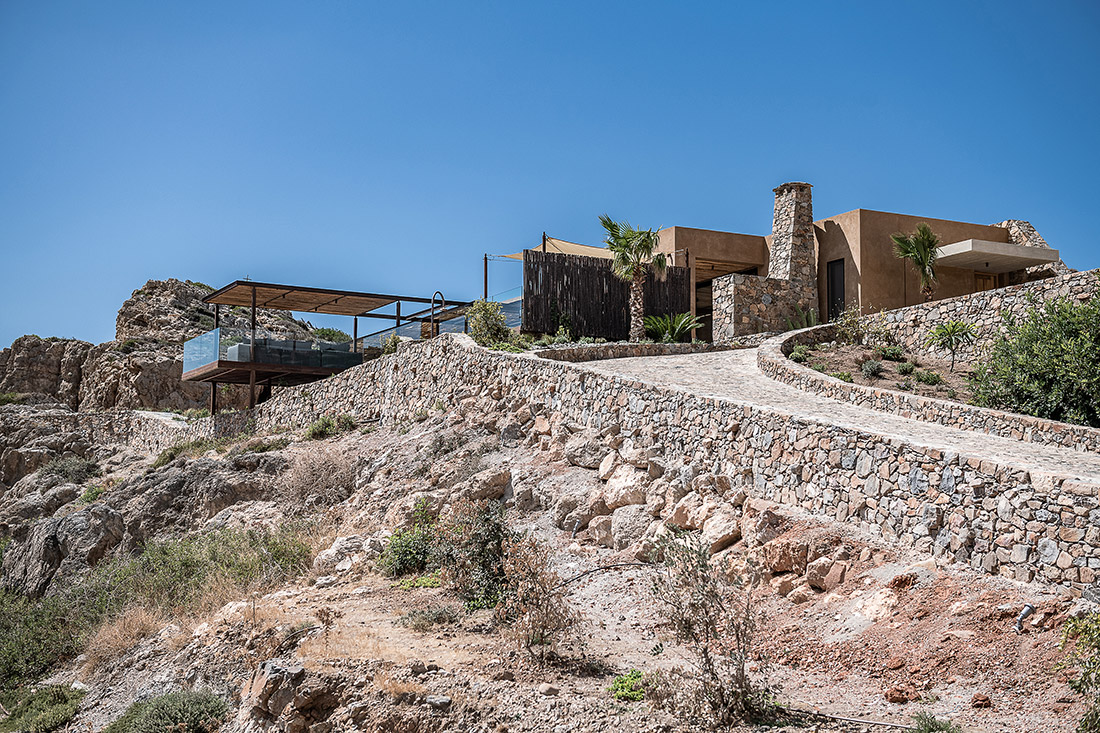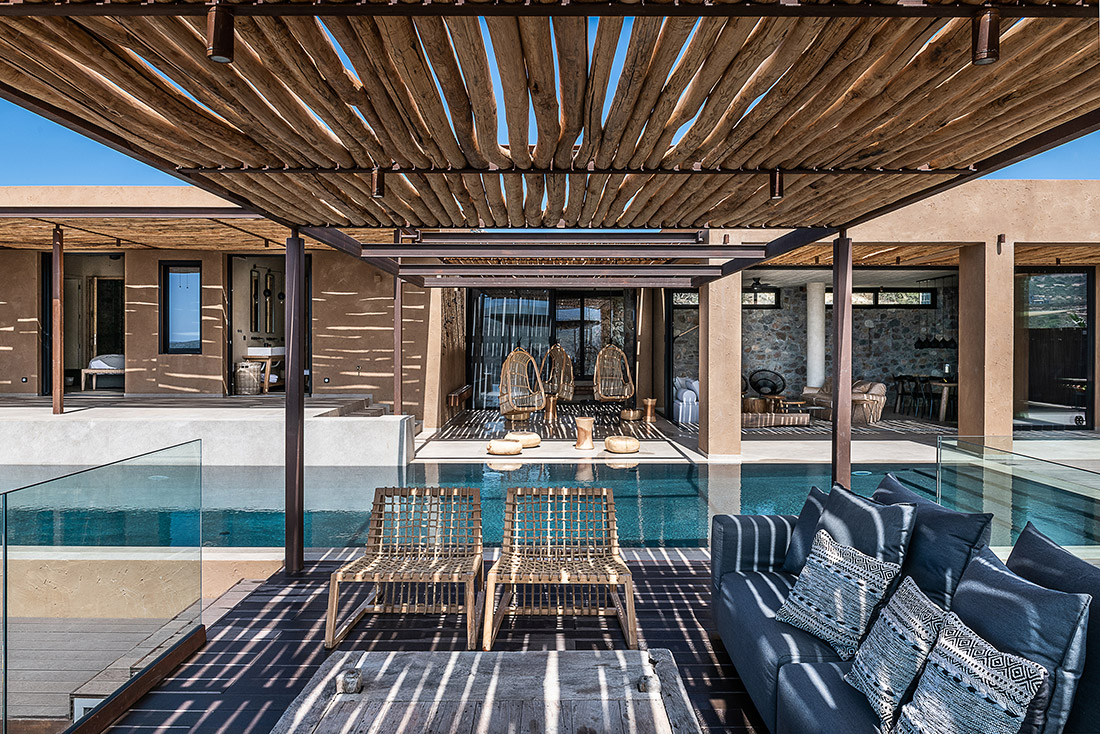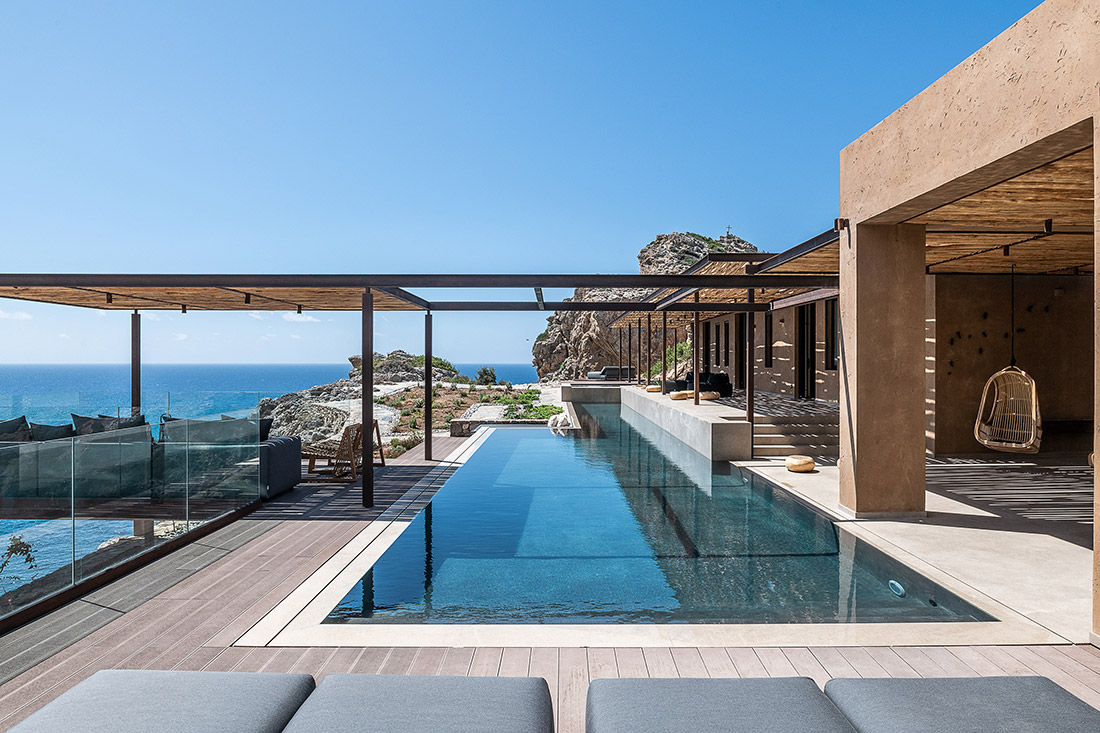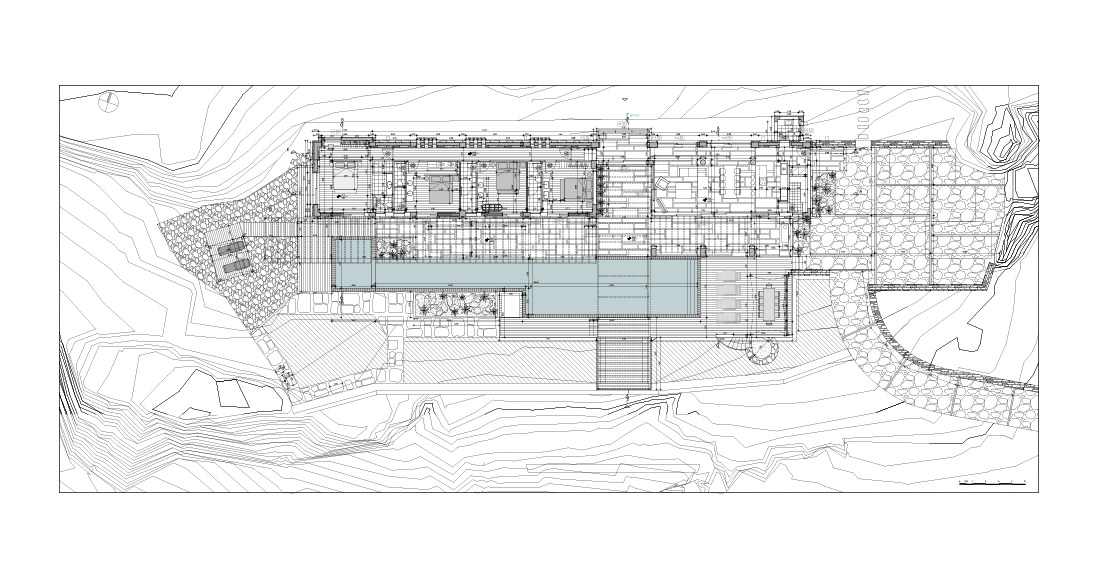 Credits
Architecture
Authors: PALY architects; Nikos Lykoydis, Ismene Papaspiliopoulou
Study Coordinator: Nikos Lykoudis
Team: Nikos Lykoudis, Ismene Papaspiliopoulou, Marina Gkolfomitsou, Konstantinos Platyrrachos, Katerina Argyropoulou, Eleftheria Chatzi
Client
Erietta Real Estate & Tourist Company GP
Year of completion
2018
Location
Livadia Kissamou, Chania, Crete, Greece
Area
Total area: 216 m2
Site area: 4 800 m2
Photos
George Anastassakis
Project Partners
OK Atelier s.r.o., MALANG s.r.o.
Related posts
Powered by