The purpose of the project was to design an entertainment space for a shopping mall – Mega Mall in Bucharest, Romania. The created brand is TWO by Trickshot, the second venue of the Trickshot family, which is the largest entertainment space operator in Bucharest.
The space for TWO is 2650 square meters, with multiple functions integrated; a large restaurant with over 200 seats, an open kitchen, a terrace for 400 people, a small cafe, a bowling alley with 8 strips, a billiards area with 12 tables and children entertainment area with video games. Each of these have been custom designed with unique elements. In the middle of the space there is a large bar and reception desk, the main attraction point of the space and the connection between the restaurant and gaming areas. The space needed to be very open and see-trough. The open kitchen is a background of the restaurant, and a main attraction in this area. There are 2 separate bowling
lanes area, with 4 strips each, and 2 separate billiard tables, with 6 tables each.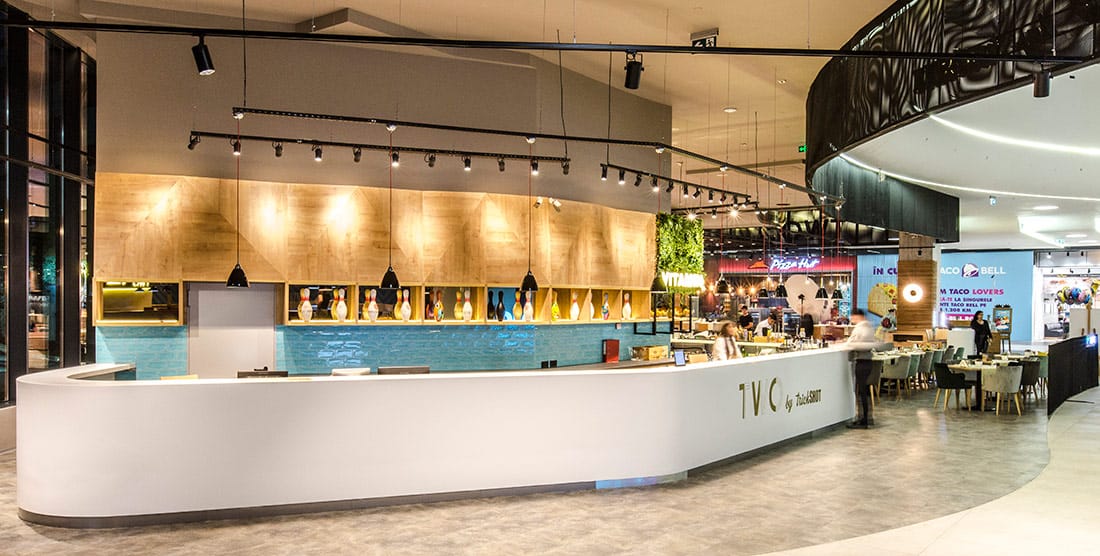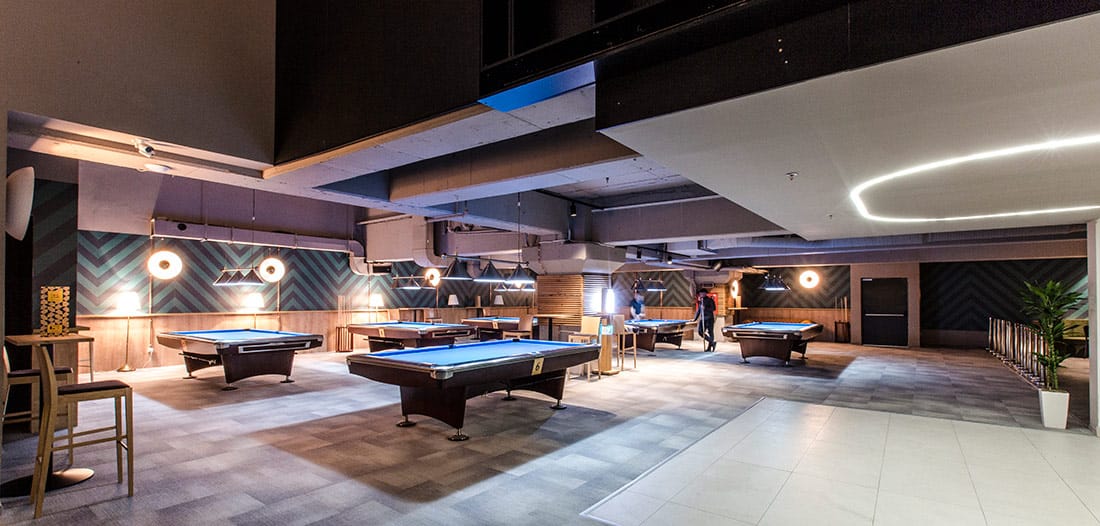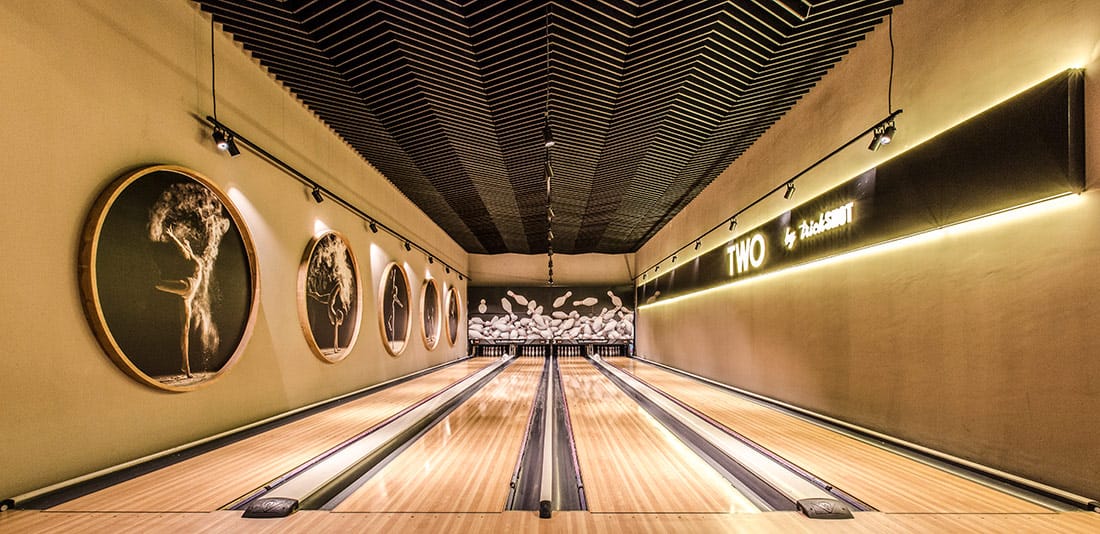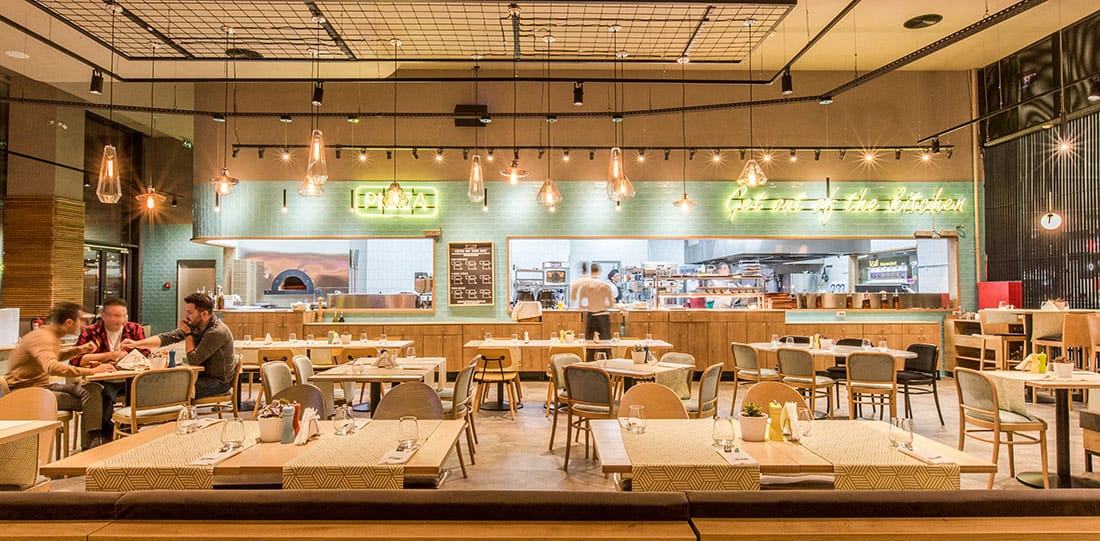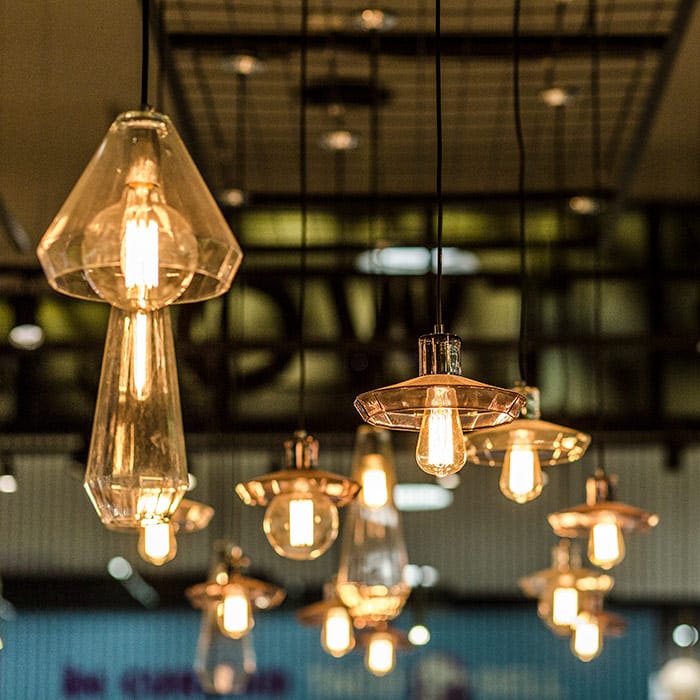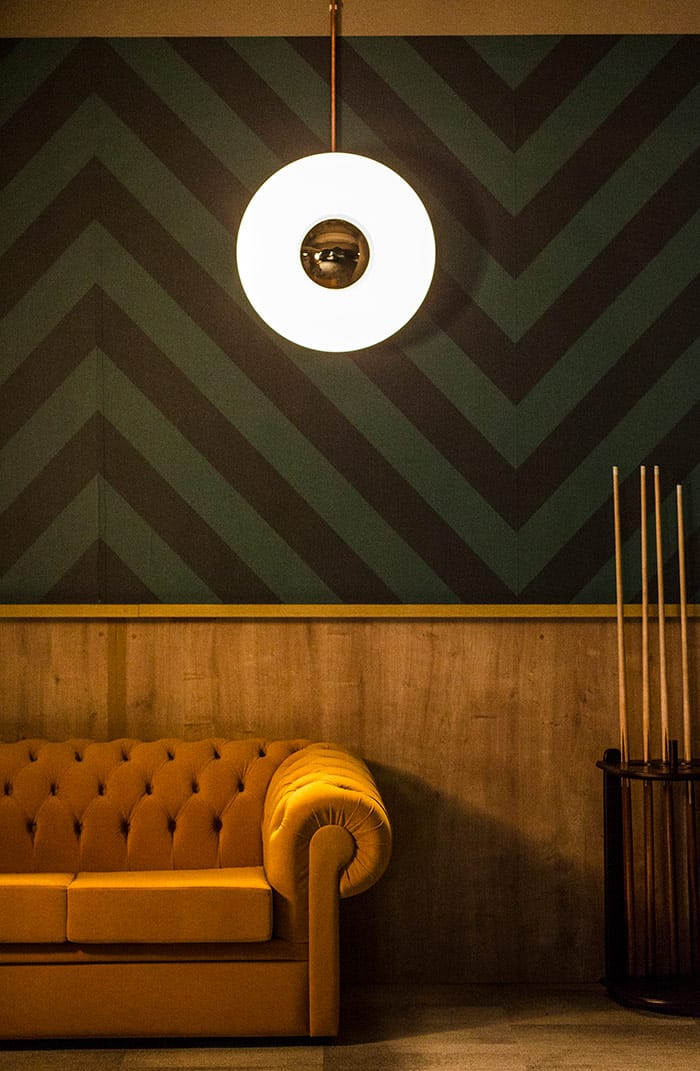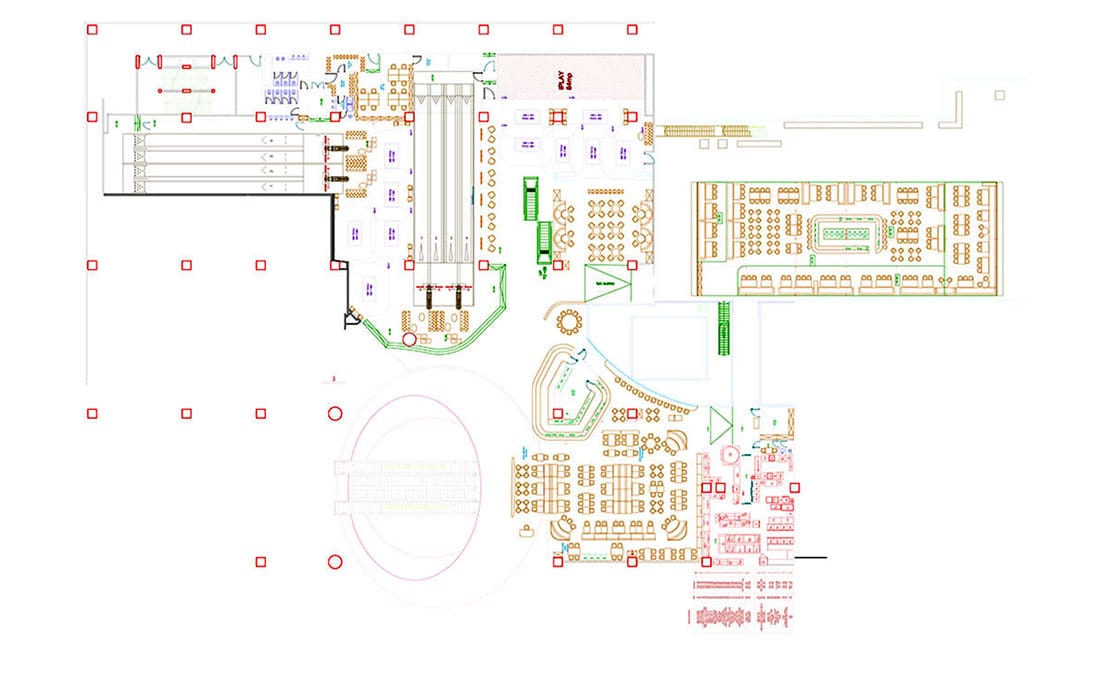 Credits
Project Partners
OK Atelier s.r.o., MALANG s.r.o.
Related posts
Powered by