This is a project where we combined sharing and individuality and architects were clients.
The twin-house for two families is located in Bratislava's district of Plánky, accessible via an old, narrow, steep road, guarded by tall oaks, mixed with pines and patulous hornbeam trees. Both houses have separated entries located on the middle floor, leading into the "night" section of the house, overlooking a cascade garden. Both, the garden and the parking lot, are open and shared. The "daylight" area is sunken in the terrain, with the wide-open south-west façade leading in the garden full of trees. The attic is designed as a multifunctional area for the family (playing, exercise, painting whatever) and over-night guests. The floors are interconnected with an open staircase, acting as a communication and day-light channel as well as small private gallery. The final outcome of the project is full connection with nature from every room.
What makes this project one-of-a-kind?
The project is unique just because we created our own living area and it is first of all for our families and children. The biggest quality is close connection with the nature, as the area is located in the wood, but on the other hand it is very close to all the necessary civic amenities as shops or school (walking distance). Also living in the twin-house has its own advantages as common trampoline for children, reaping machine or taking turns when guiding kids to school or kindergarten. We better create a small community and help each other in every-day life as burdening environment twice. Also we shared the whole construction costs when building the houses.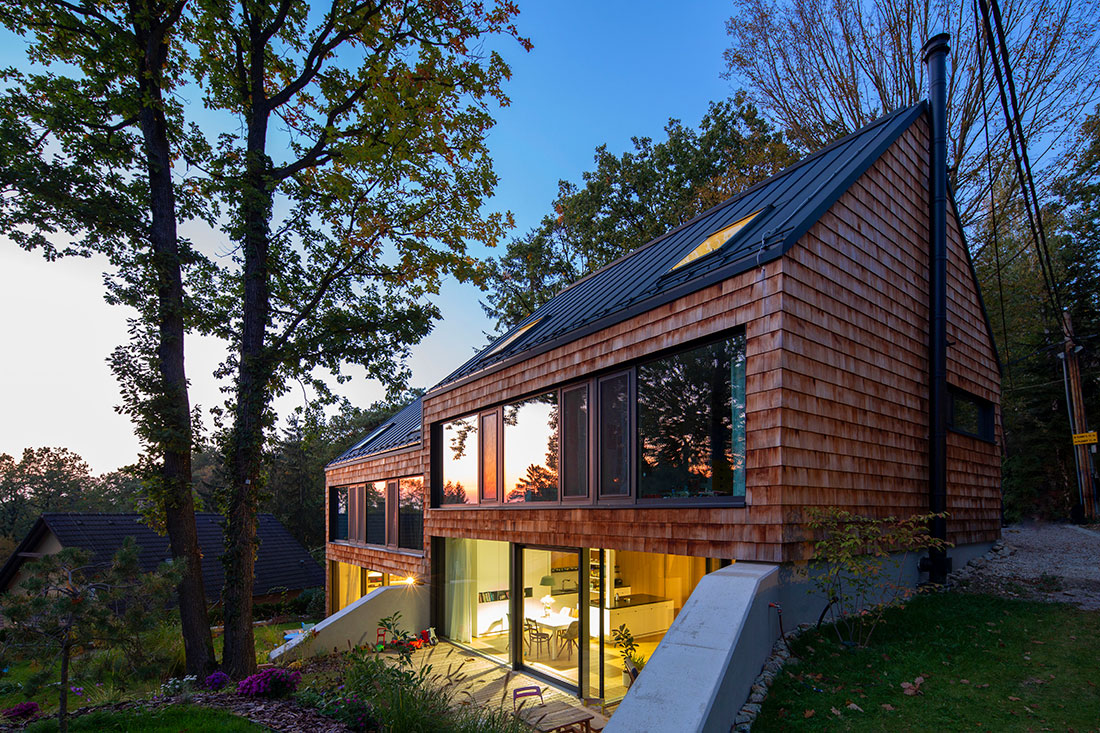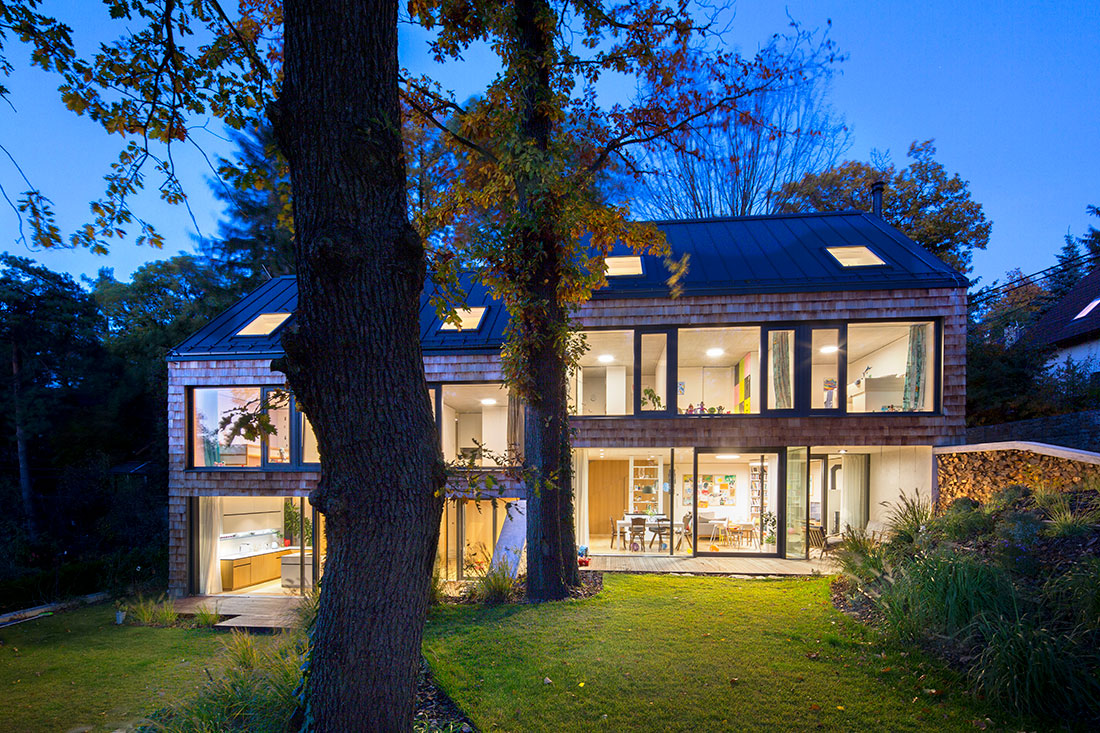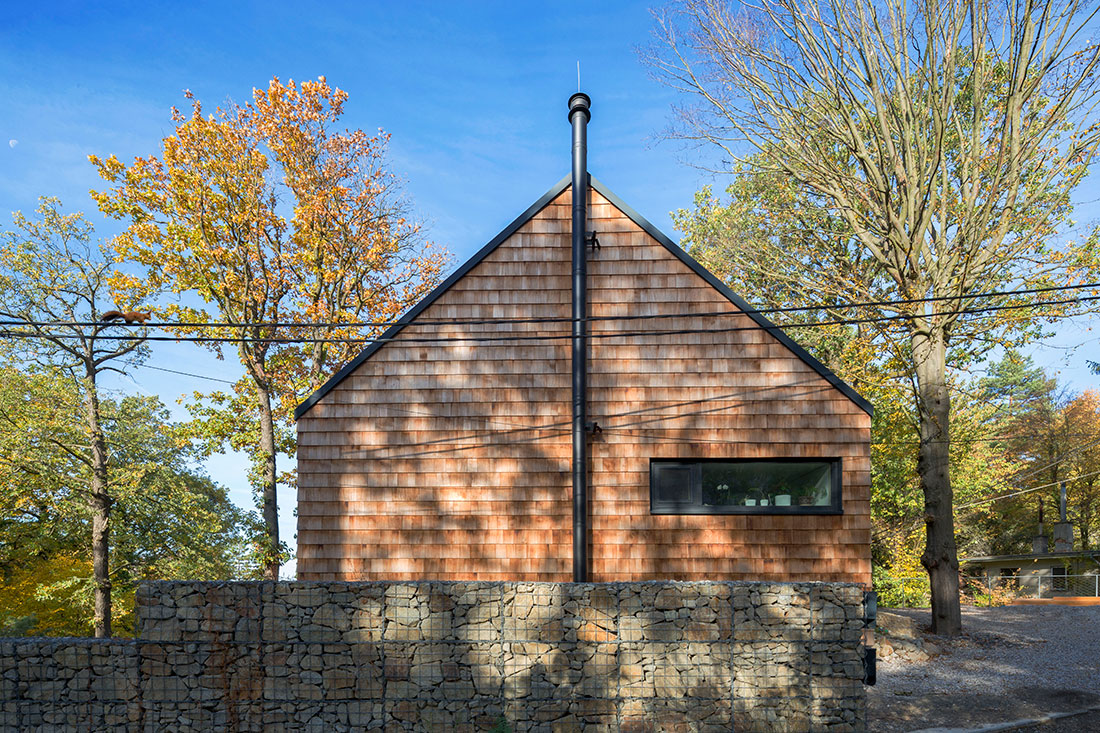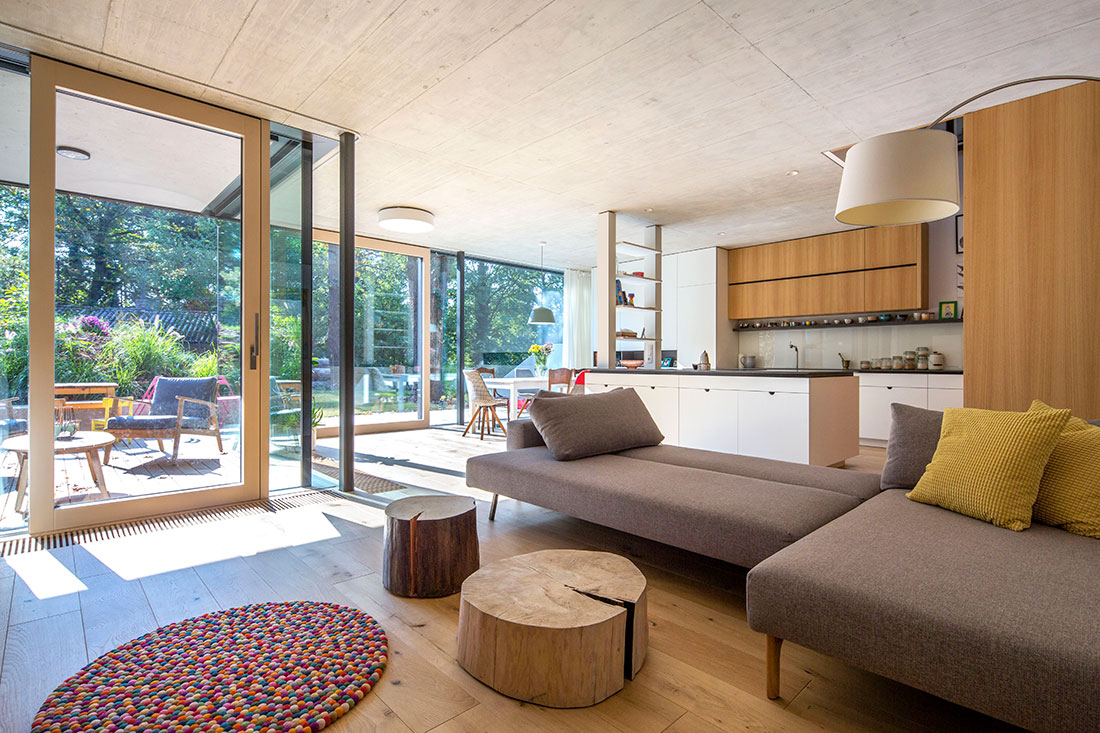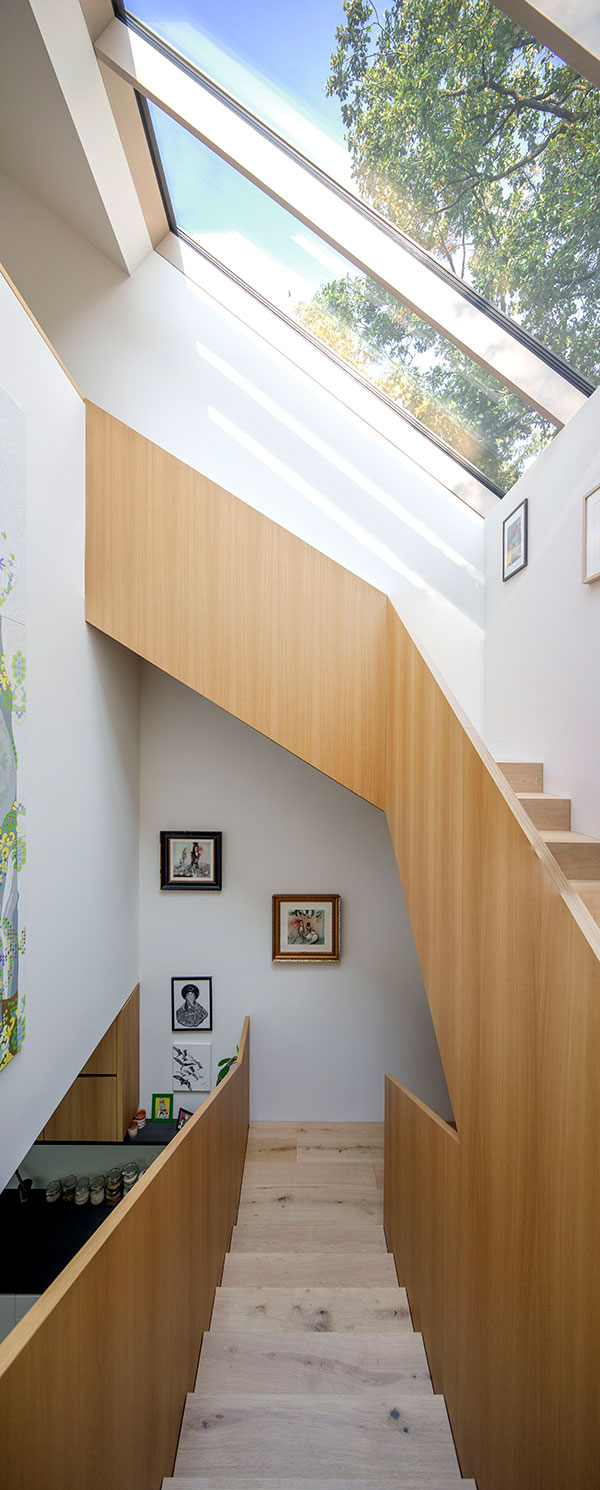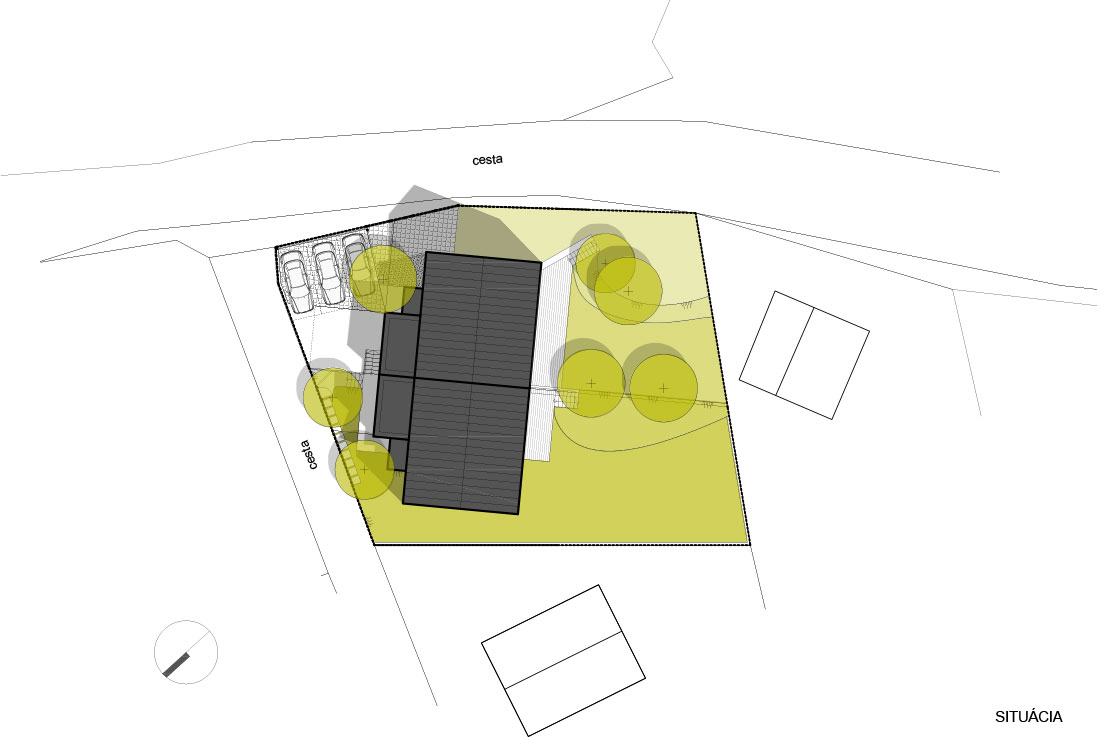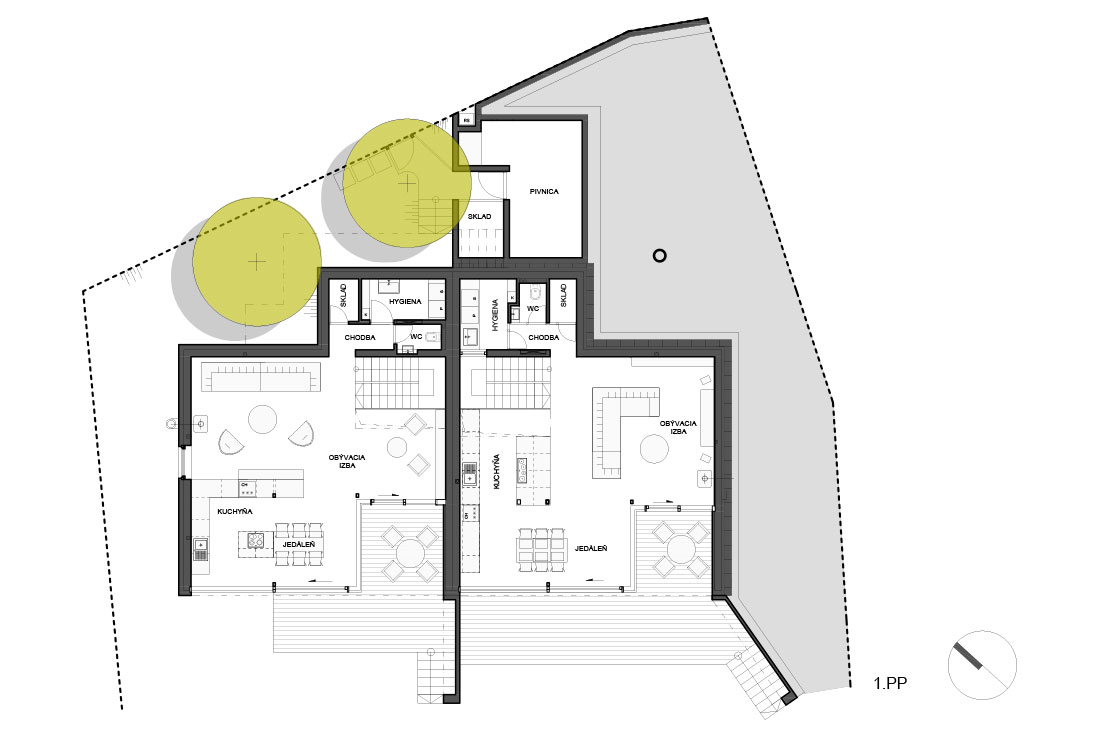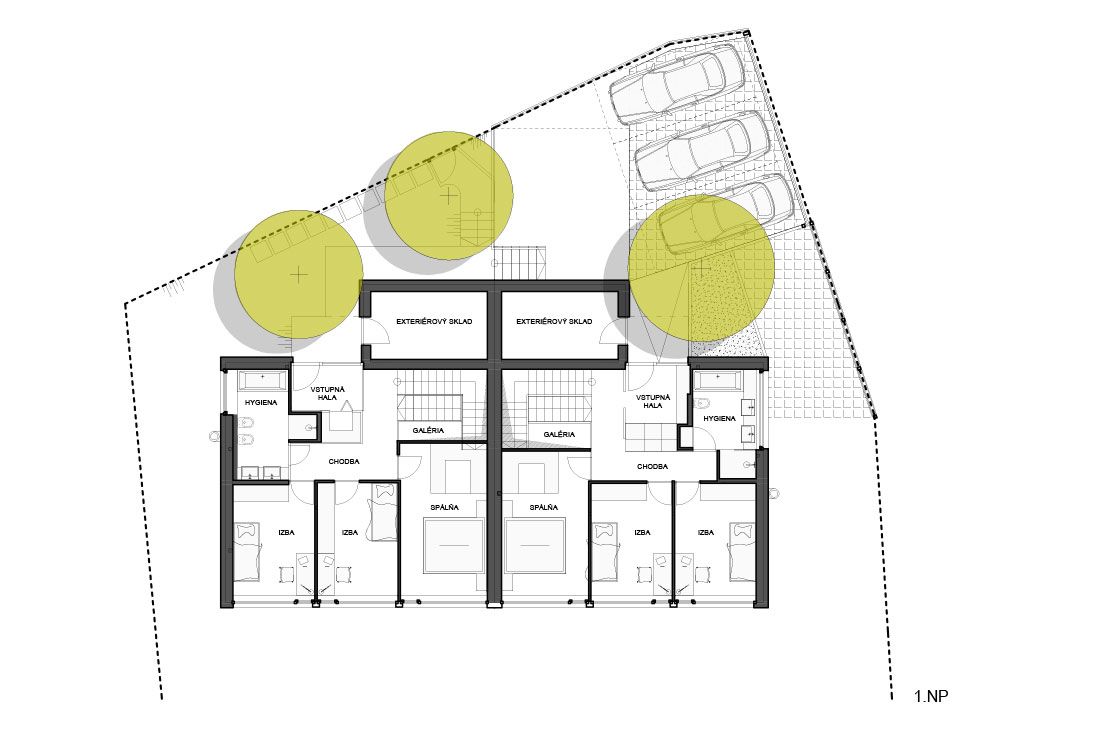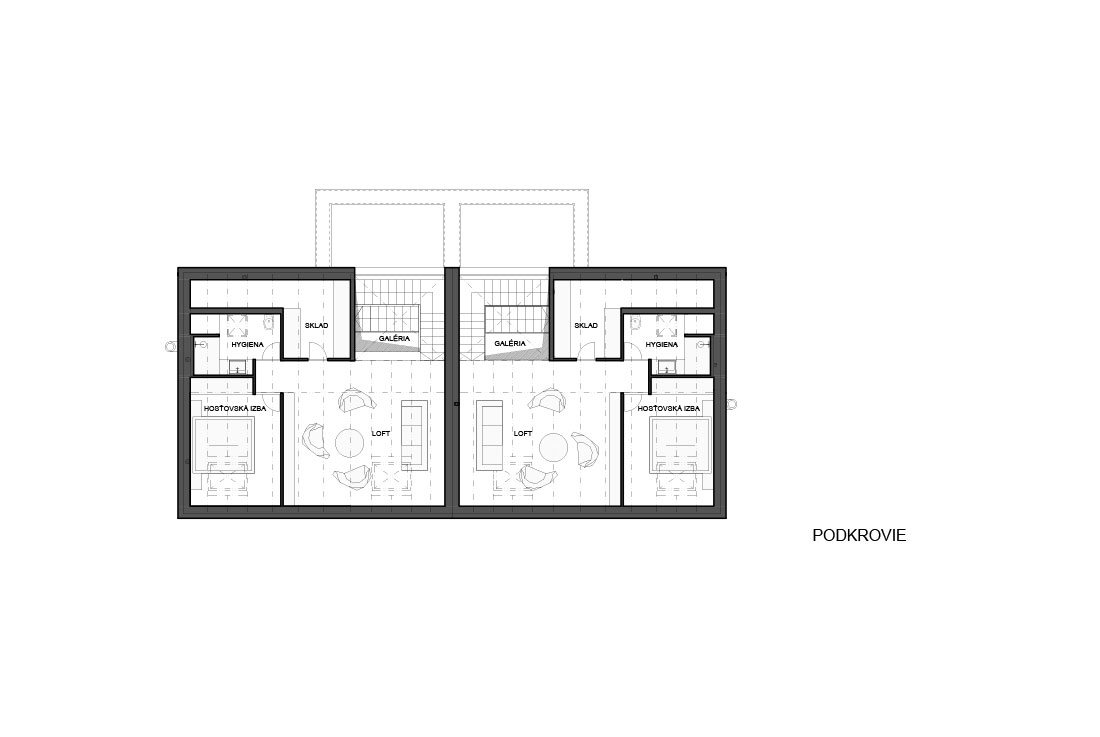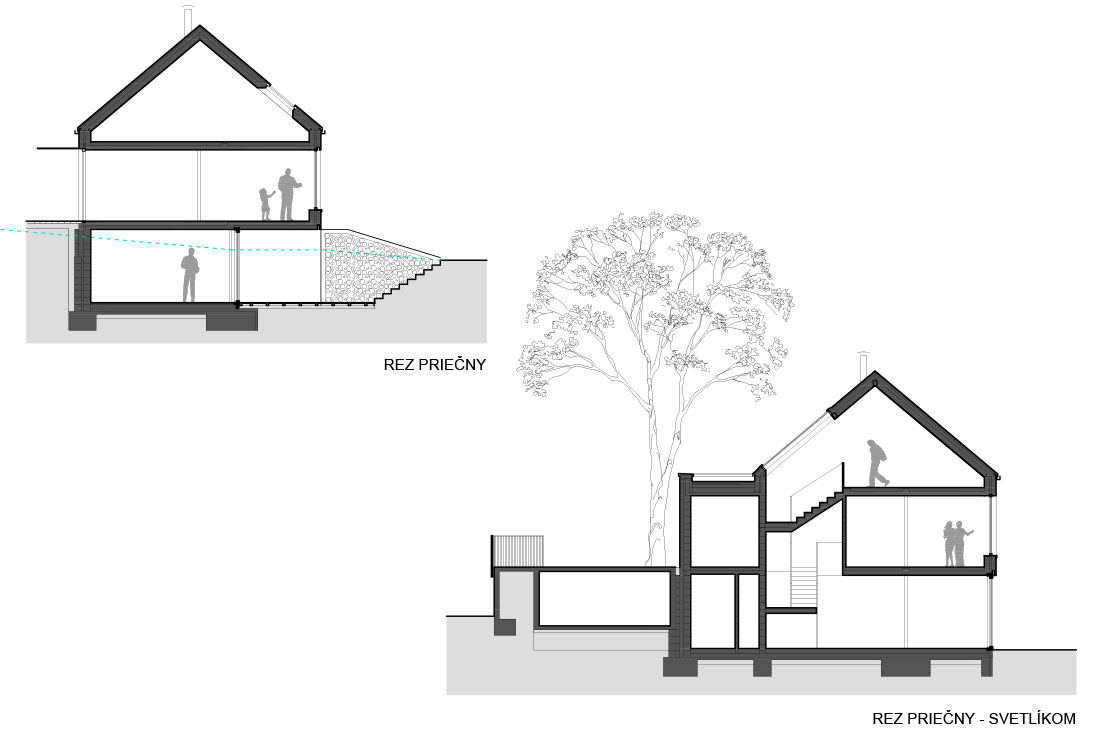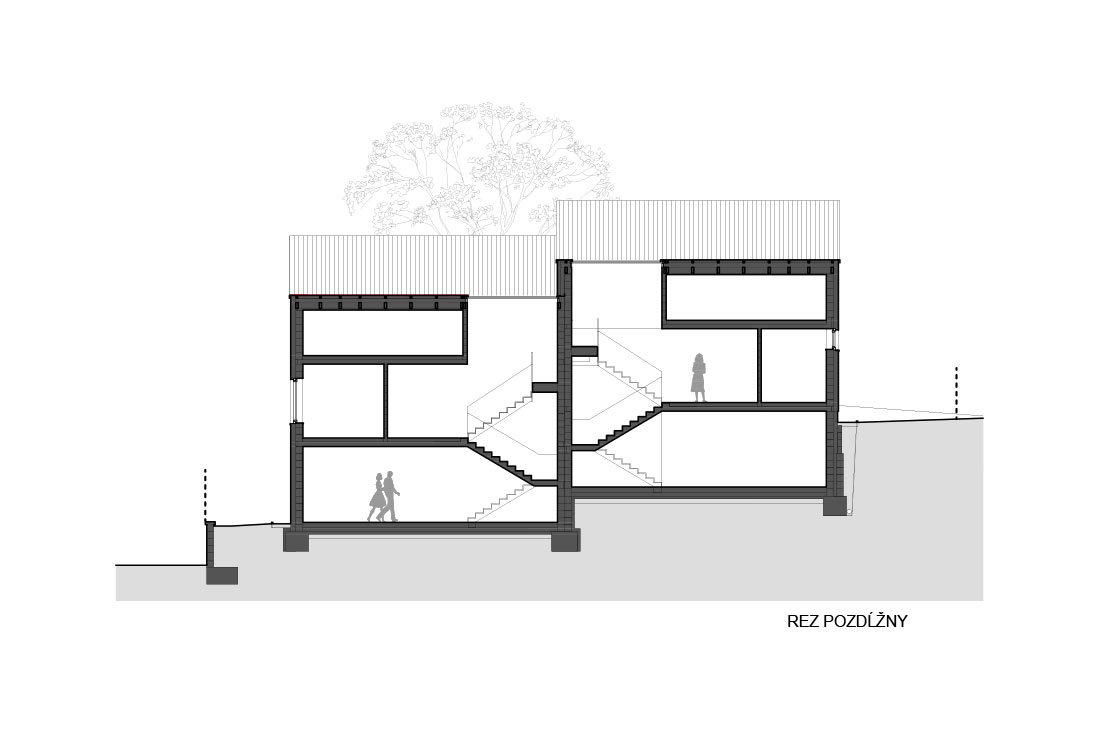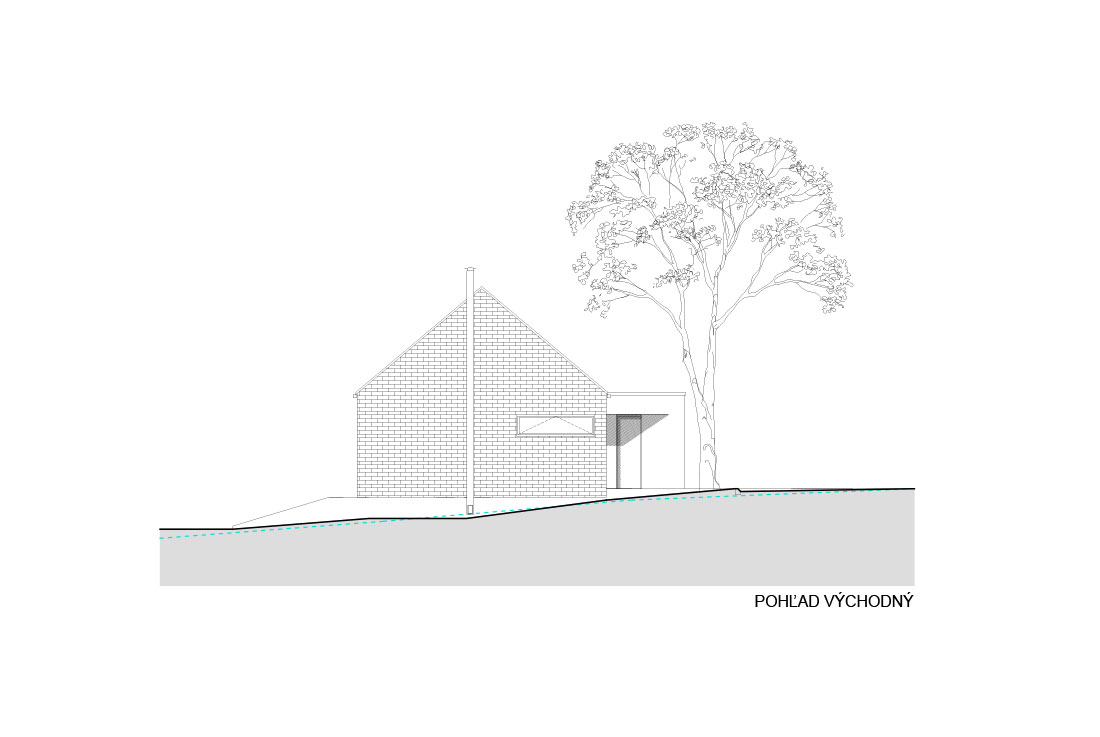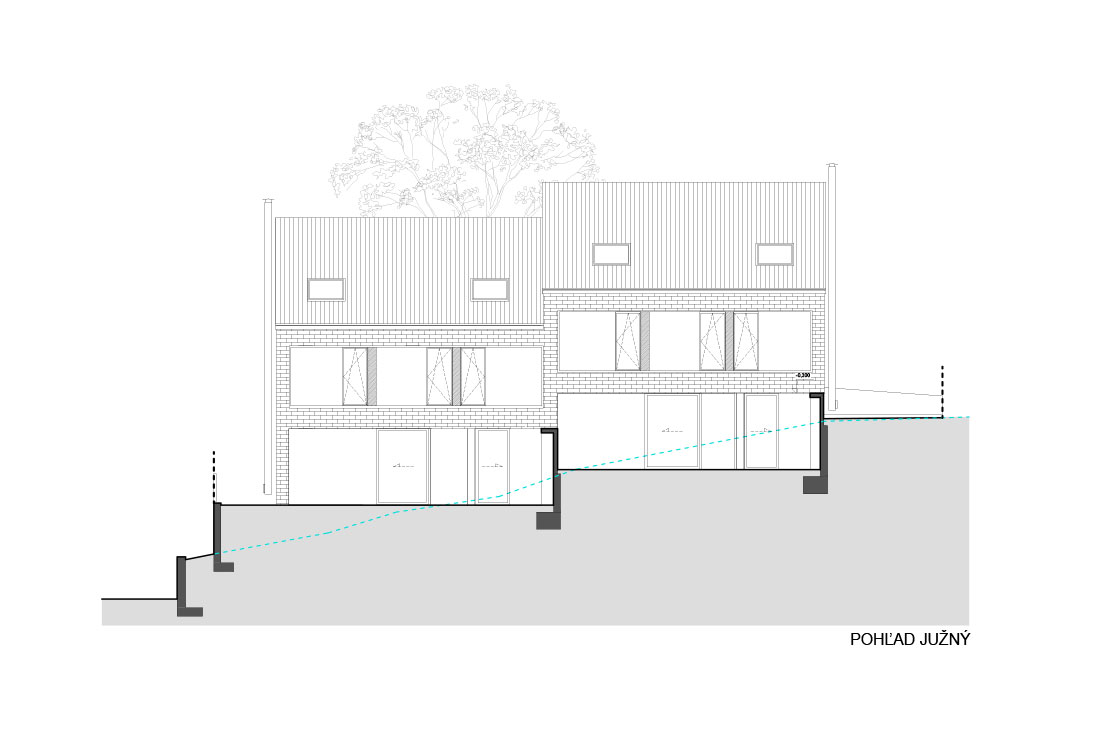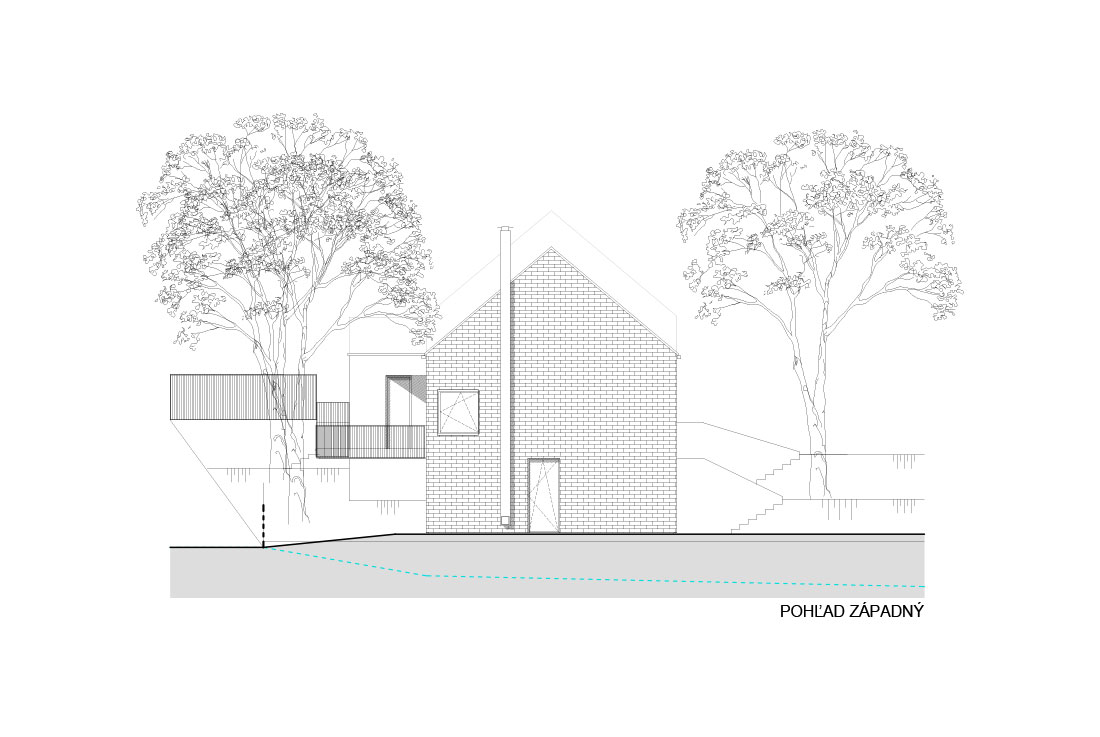 Credits
Authors
Martin Rezník, Silvia Kračúnová; Architekti.sk
Photos
Tomáš Manina
Location
Bratislava, Slovakia
Year of completion
2018
Total area
2 x 220 m2
Project Partners
Eff, Laufen, Kaldewei, Ikea, Nunnaunni, Innovation, Thon, Muuto, Lona, Forma Lightning, Kunaj, Siemens, Electrolux, Aeg, Bosh, Marantz, Yamaha, Rega, Thermo-control SK – Salus, Betafence, Prefa, Baumit, Isover
Related posts
Powered by