The Genius loci of Trenčín Square is strong and unmistakable. Above all, it is its "Italian" shape, above which floats the memento of the Gothic castle. It is a beautiful town hall tower with a gate closing its south side and a nostalgic Austro-Hungarian hotel on the north side, hiding a plate commemorating the visit of the Roman legion. It is a massive Piarist church with a baroque facade, which controls the southwest corner. They are the lines of rare trees – Celtis occidentalis, creating a unique southern atmosphere. The aim of our project was to highlight, reinforce, purify and incorporate these strengths in a new, contemporary context. We have created a new, representative "heart" of the square in the form of a central elliptical island. This place carries another layer of memories – the Roman past of Laugaricio – "Marcus Aurelius Golden Fountain".
What makes this project one-of-a-kind?
Mierové – Peace Square is the "heart" of the city.
It reflects all the historical traces in the memory of the place and is the space with which the inhabitants mostly identify. It carries joyful memories as well as sadness and drama.
Text provided by the architects.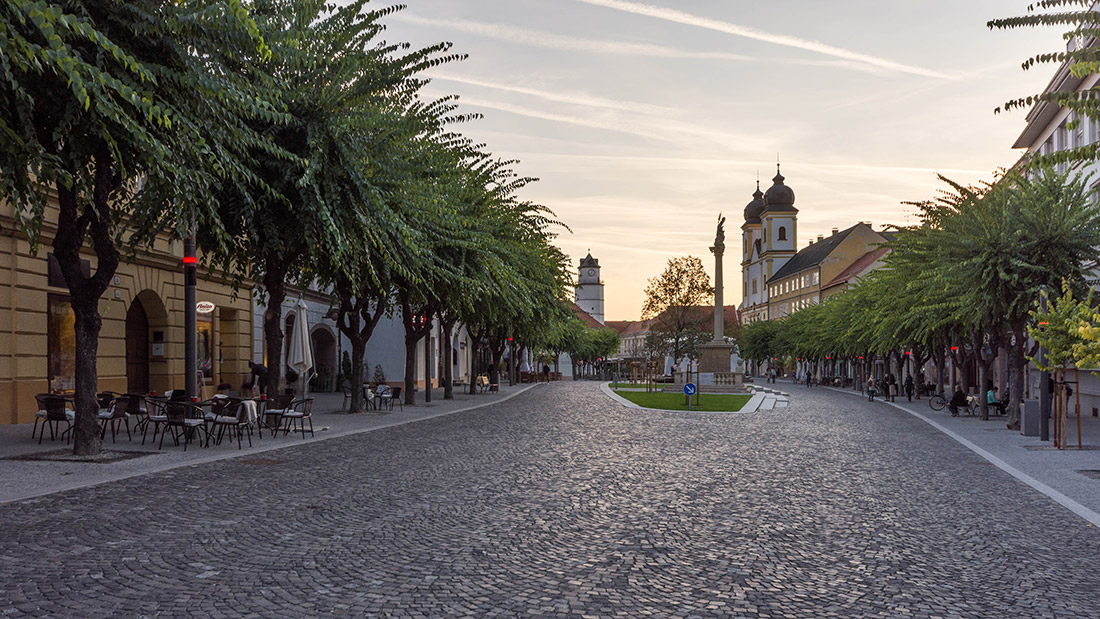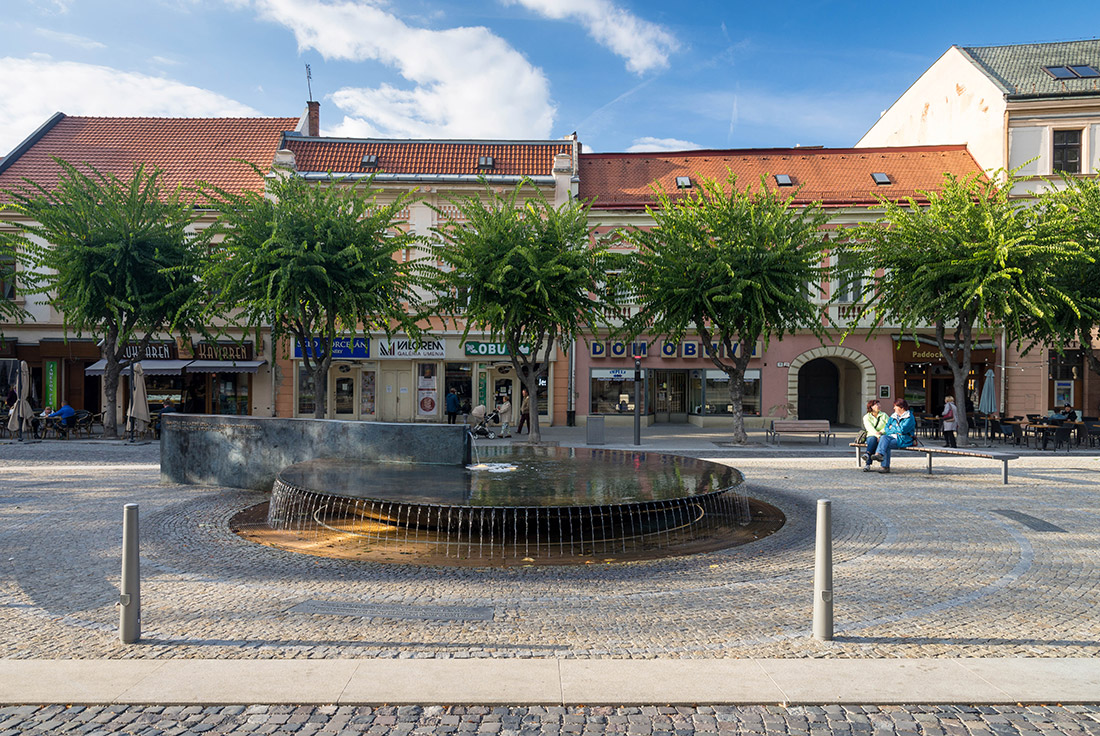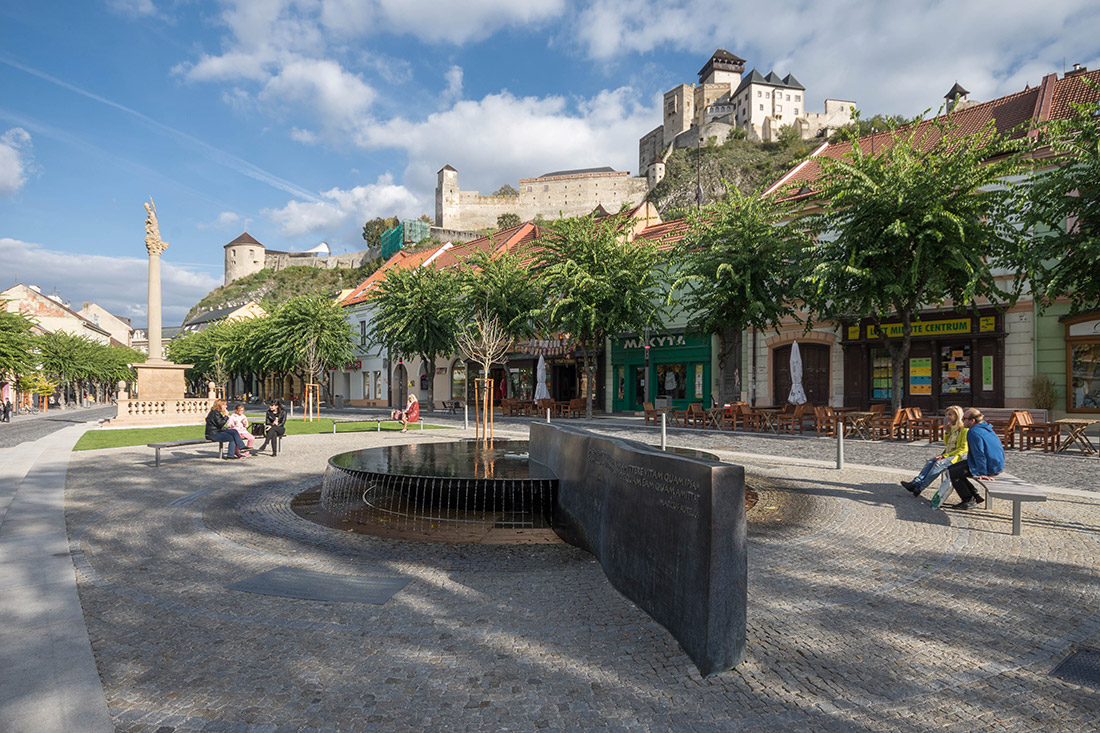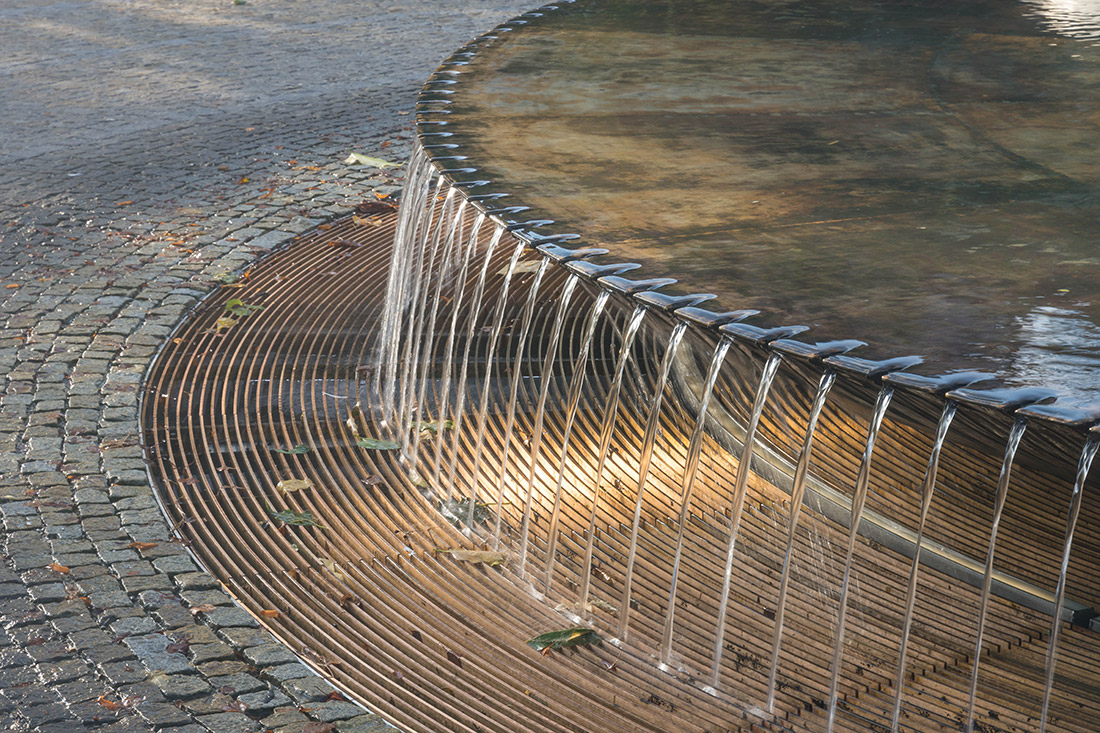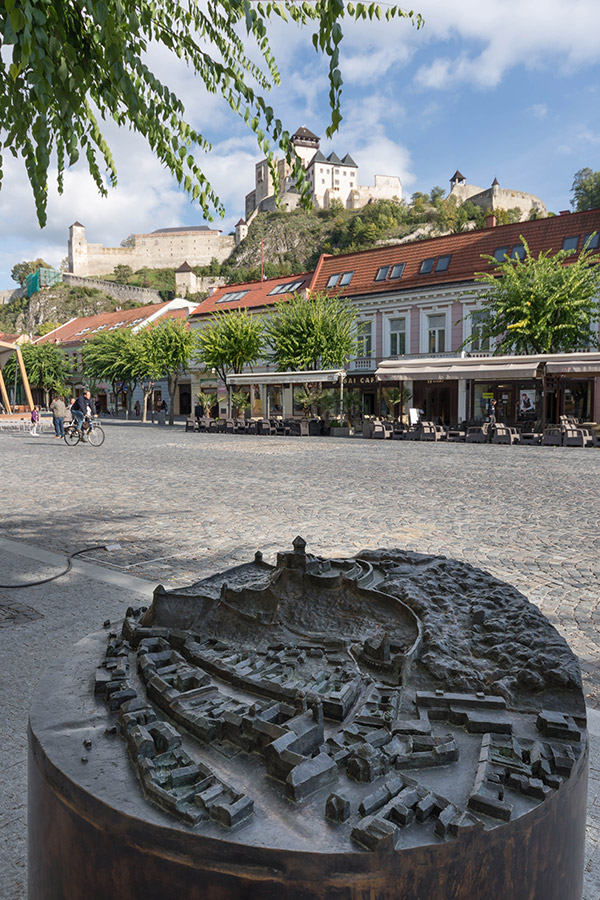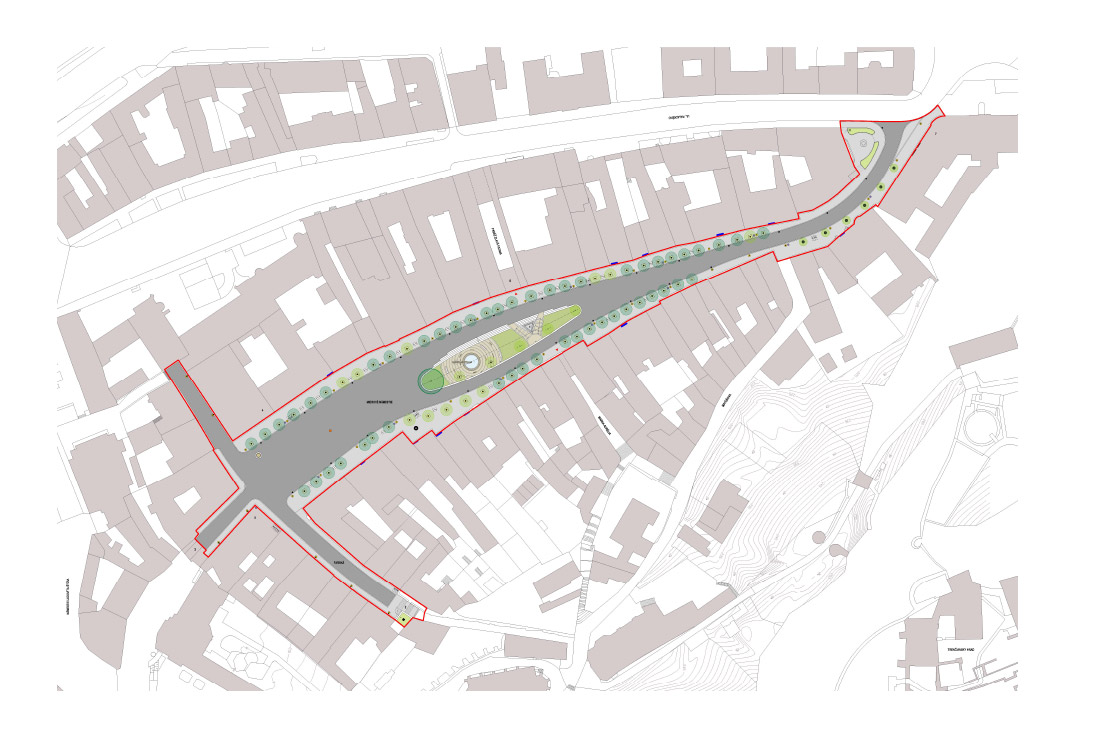 Credits
Architecture
Atelier RAW; Tomáš Rusín, Ivan Wahla, Petr Mutina
Client
City of Trenčín
Year of completion
2018
Location
Trenčín, Slovakia
Total area
12 000 m2
Photos
Bořivoj Čapák
Project Partners
OK Atelier s.r.o., MALANG s.r.o.
Related posts
Powered by