The project of the courtyard is located in the historical core locality of Trenčín, in the forecourt of burgher's house. The foundations of the object were built in the 15th century. The base for the adaptation was a devastated courtyard on the original parcel, that was covered by the annex buildings and warehouses, which were gradually emerging as a result of needs of individual services nearby, especially during the period of socialism. Removal of "the layers of ages" uncovered brick wall, which served as a support system for the sloping relief of the ambient land.
In the upper part of the parcel, bellow the tie wall, there was situated an old arbour from the times of First Czechoslovak Republic. From here, you can observe the attractive views of Trenčín castle and the Parish church, which represent the dominant landmarks of the city. The main goal was to create a place worthy of its breathtaking location, a place suitable for cultural events, outdoor exhibitions, sessions, chamber concerts and similar events.
What makes this project one-of-a-kind?
Design and realization breathed the soul and life of the old burgher´s court.
Text provided by the architects.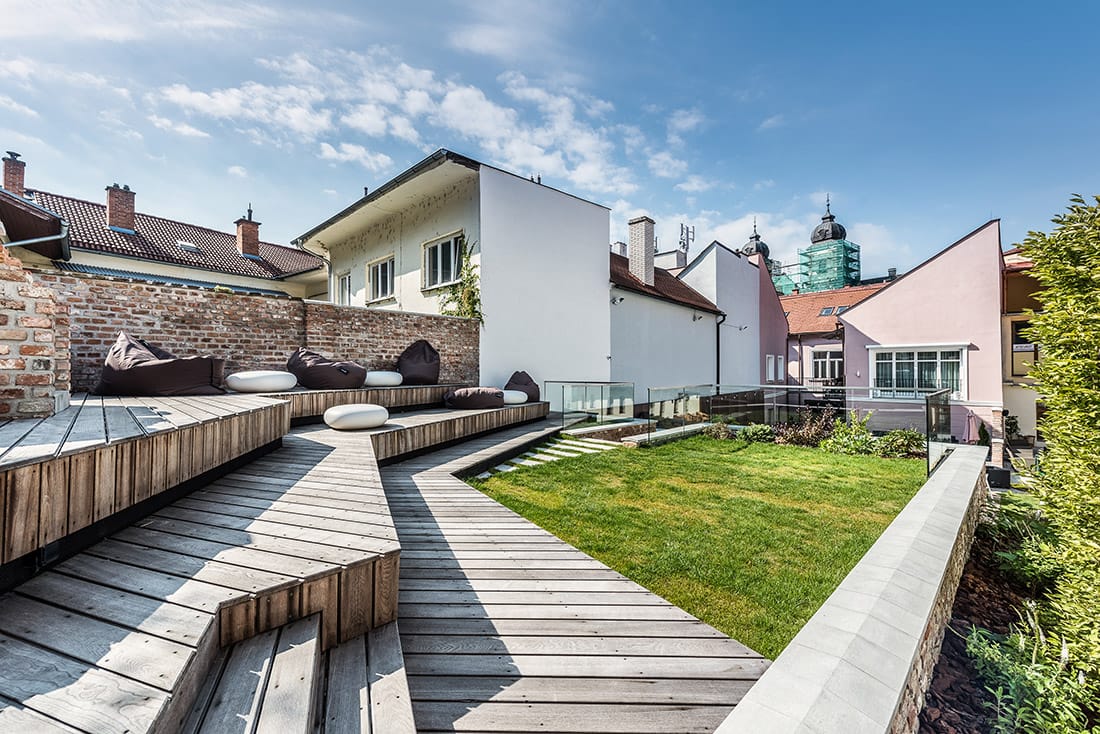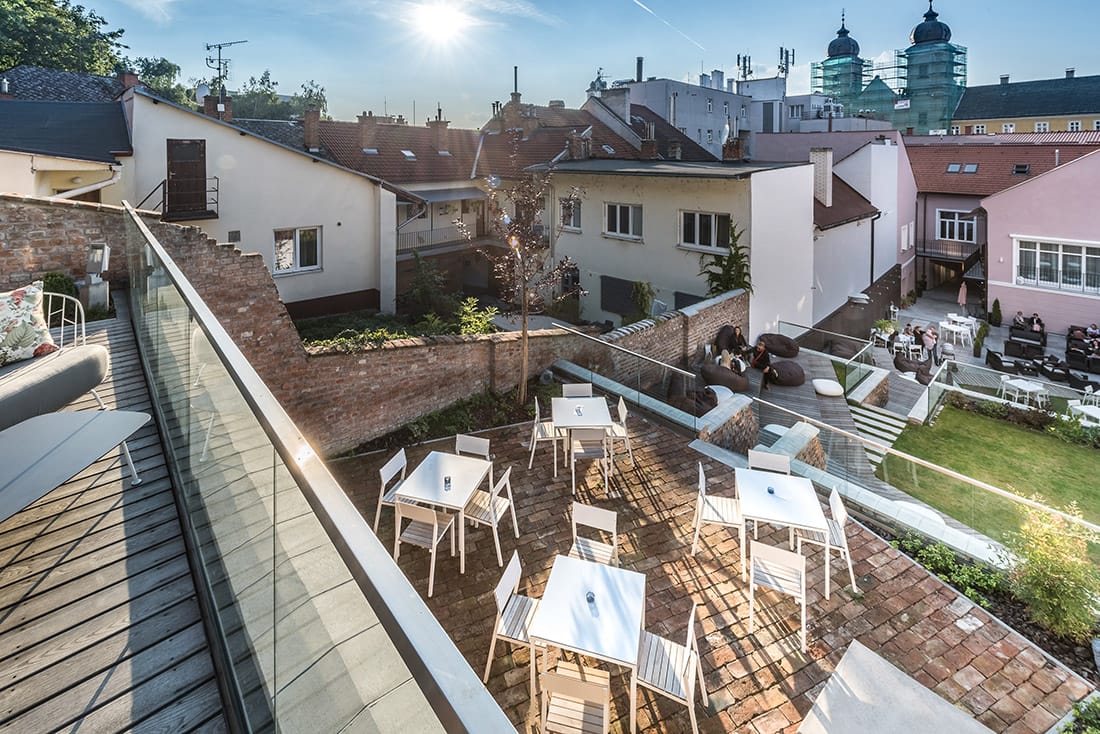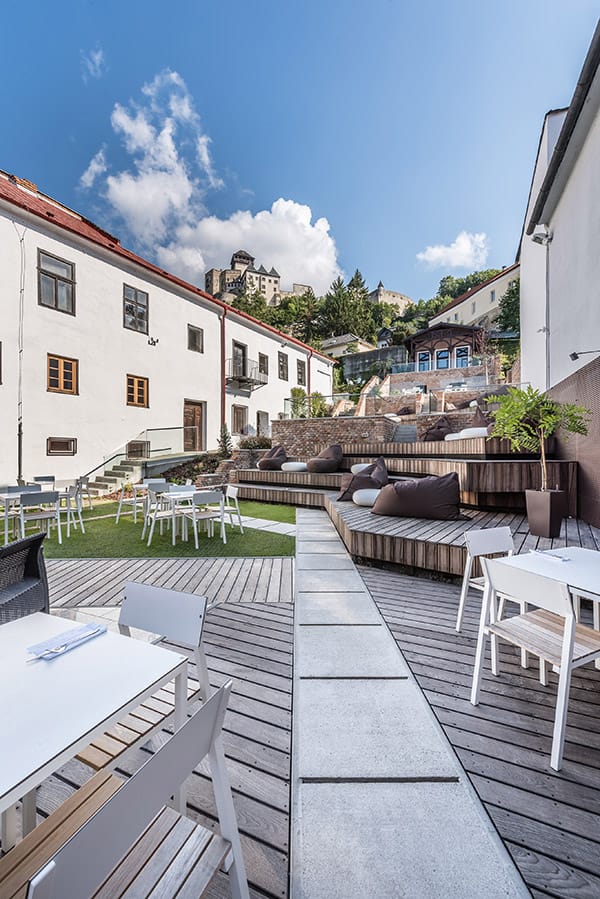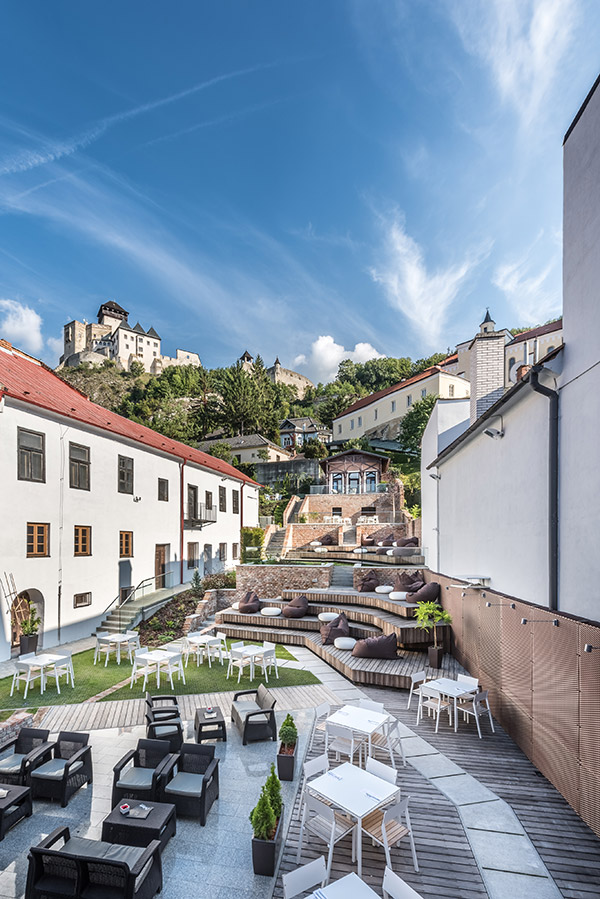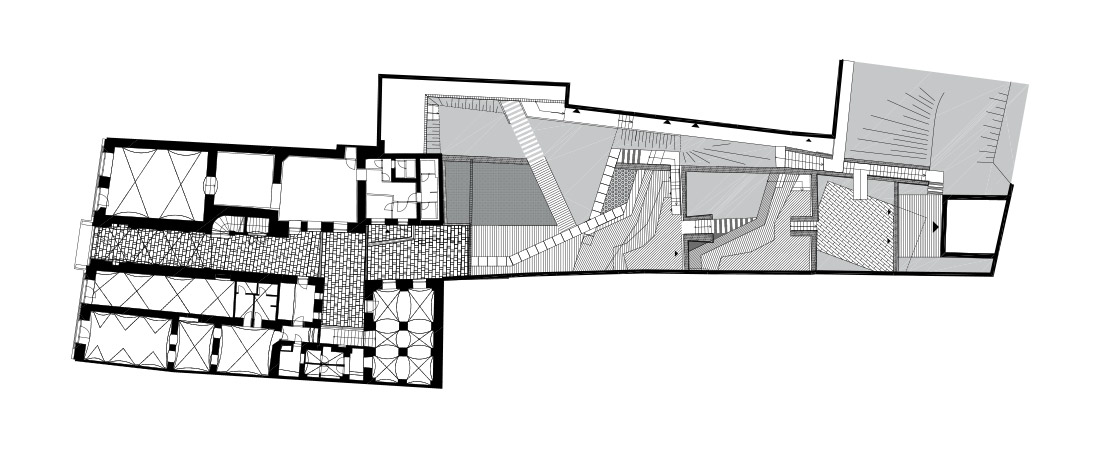 Credits
Architecture
Neustále; Martin Ďurík, Kristína Šťastná
Client
BCB a.s.
Year of completion
2016
Location
Mierové námestie, Trenčín, Slovakia
Area
Total area: 500 m2
Site area: 500 m2
Photos
Peter Čintalan
Project Partners
OK Atelier s.r.o., MALANG s.r.o.
Related posts
Powered by