The Voranc Cradle is made of carefully chosen natural and high-quality materials that create a comfortable environment for newborns and give them a sense of calm and warmth. The cradle consists of two parts, a wooden base and a crocheted basket.
The basket is equipped with a mattress filled with buckwheat hulls produced in Slovenia. We chose this filling mainly because of its natural ability to repel mites and thus offers a pure and perfect sleeping space, kind to newborn\'s airway and lungs. Additionally, buckwheat is a symbol of Slovenian culture and of the environment which our son Voranc will grow up in. The basket is crocheted from organically grown cotton with the OEKO-TEX® STANDARD 100 certificate. The basket has a lovely oval shape and its sides are high enough to give the child a feeling of security and protection.
The wooden base onto which the basket is placed is handmade, using Slovenian wood. We use cherry wood combined with walnut. The legs of the cradle are semicircular in shape and swing laterally when pushed.
The Voranc Cradle is suitable for infants up to 5 months of age and/or up to 65 cm and 7 kg.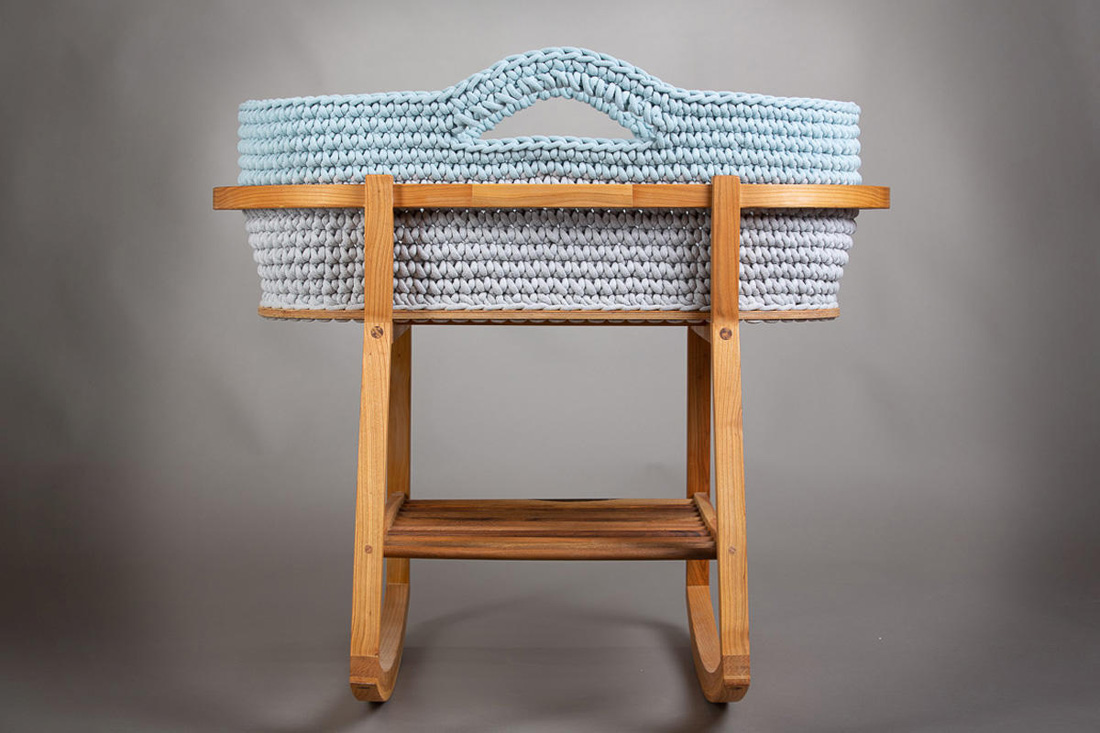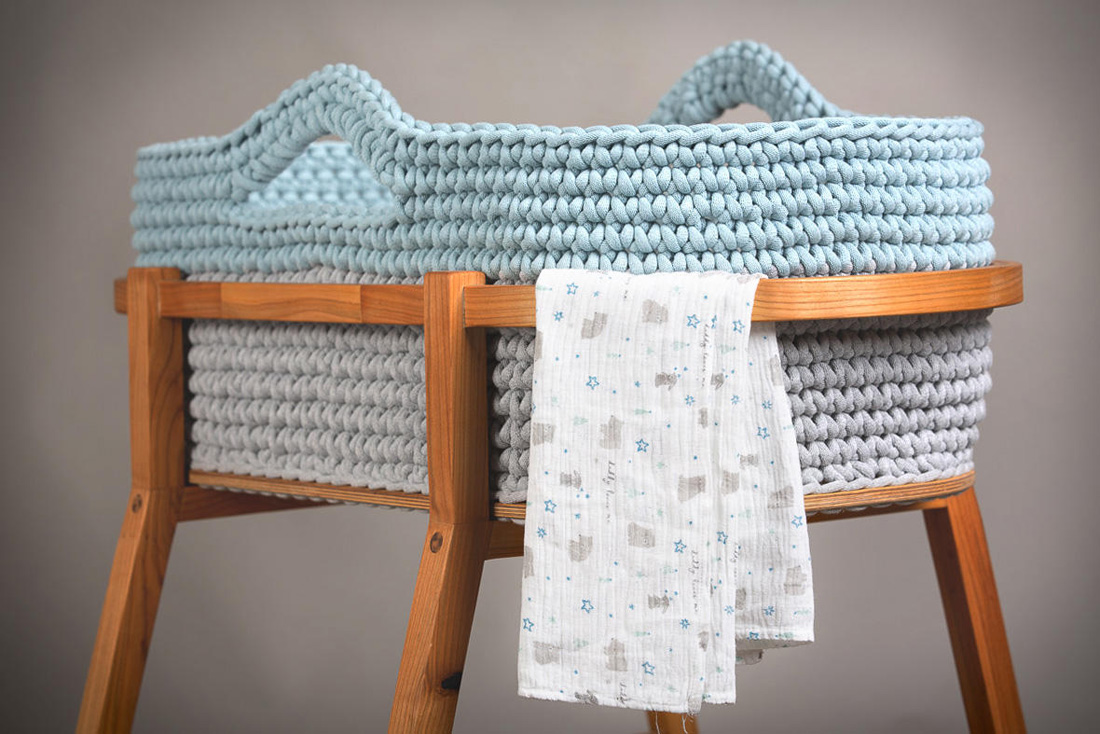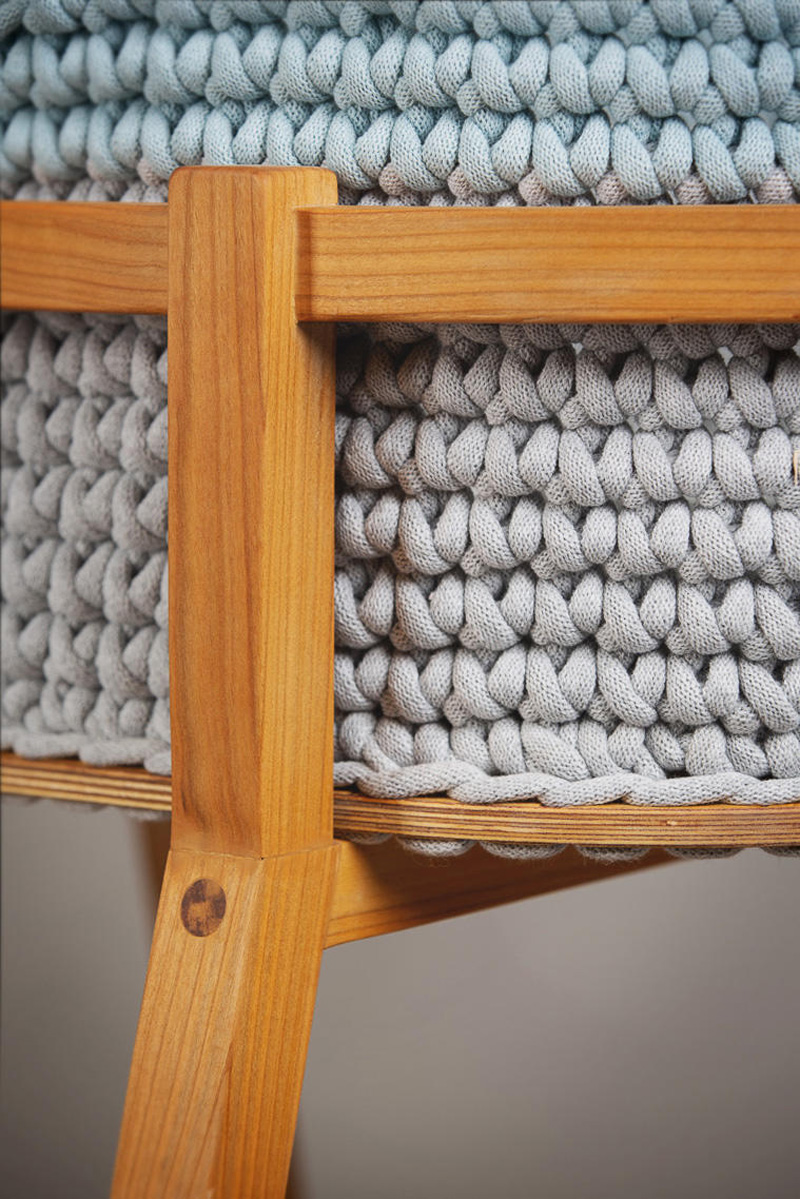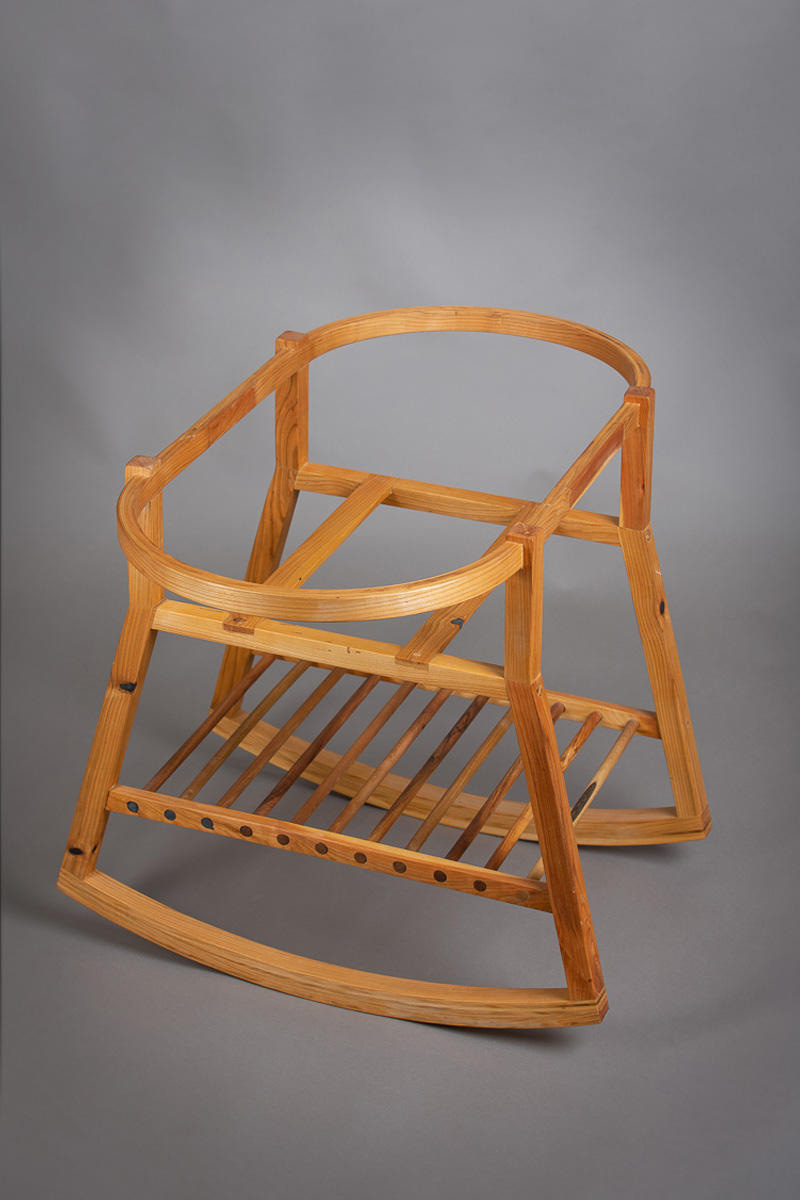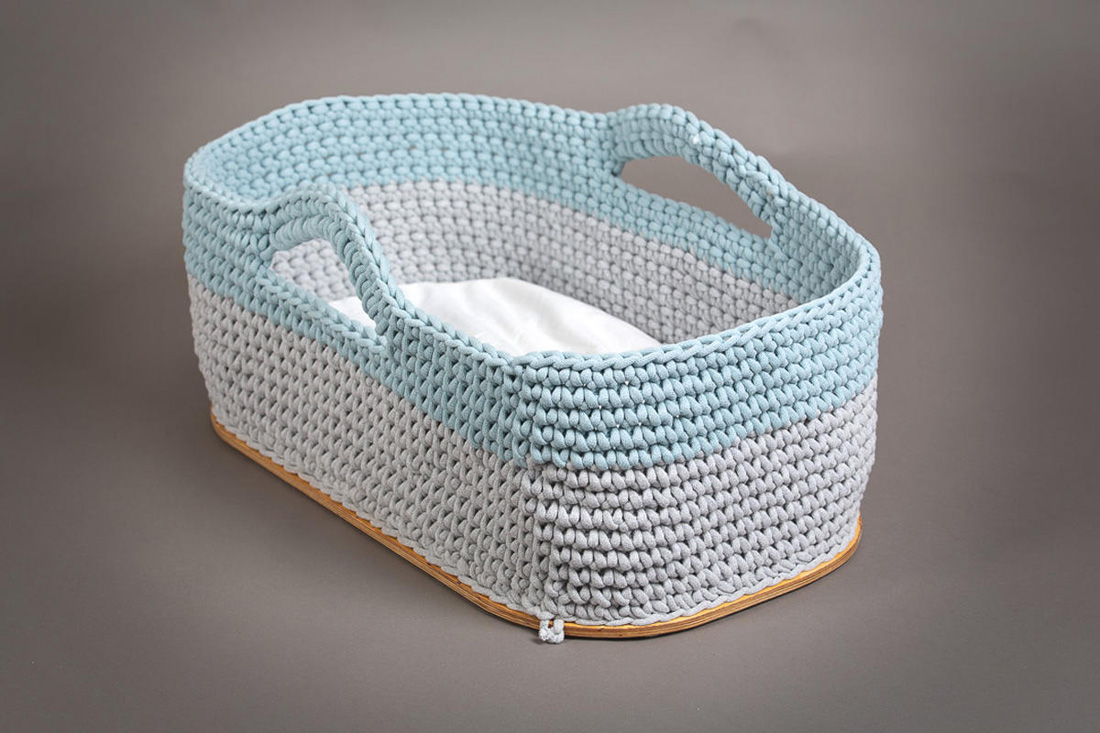 Credits
Design
TRAHEYA: Martin Koželj and Sara Novak
Year of completion
2020
Location
Ljubljana
Photos
Domen Blenkuš
Related posts
Powered by