House on Ivana Kobilca Street was originally designed as a family house for four. Client acquired the house to live there on his own. Architects removed the non-essential partition walls and unified the flooring. All the furniture is made of materials not commonly used in private homes – insulation theatre curtain instead of a partition wall in the garage, kitchen made of raw Kerrock, stainless steel bookshelves. Project extends to the outdoor terrace with a small park with twelve trees.
What makes this project one-of-a-kind?
Use of uncommon materials for furniture.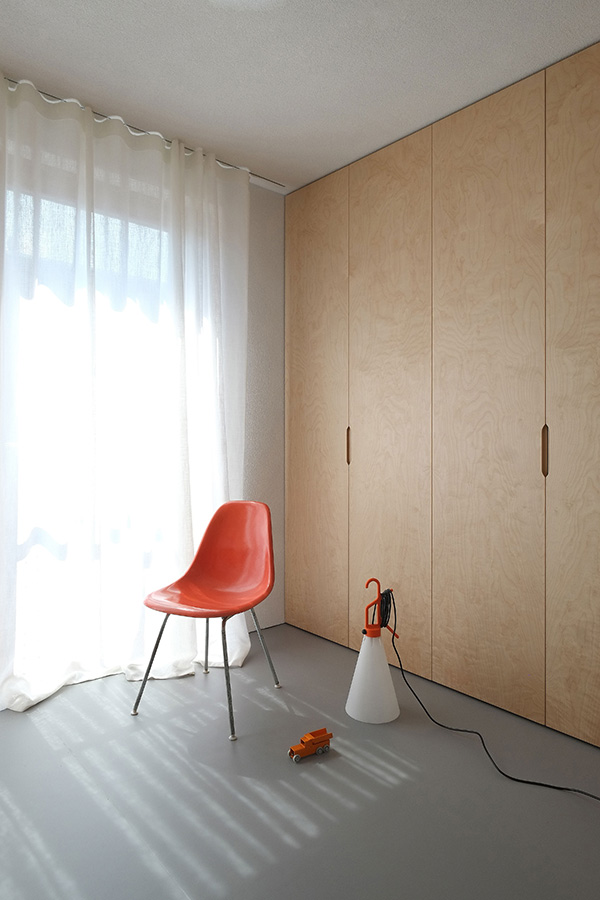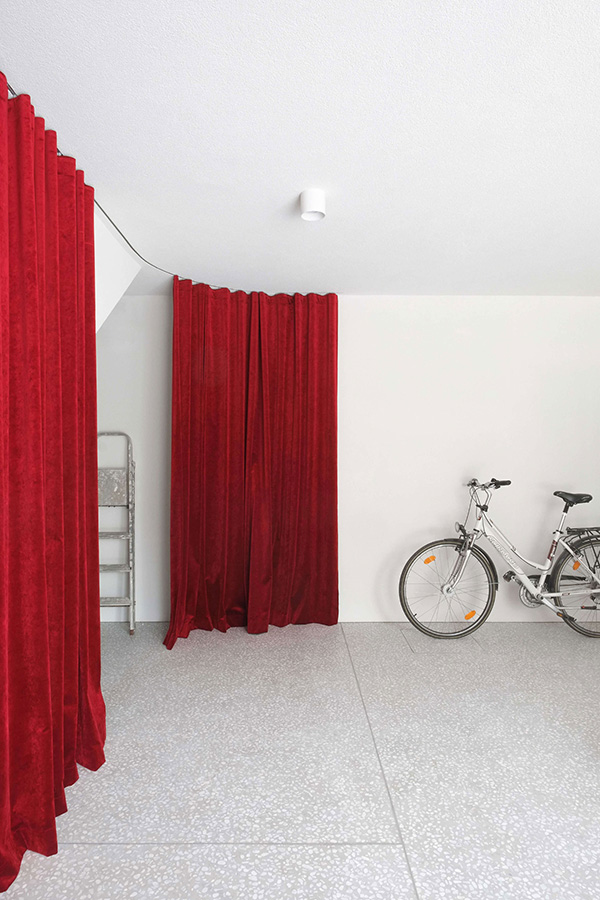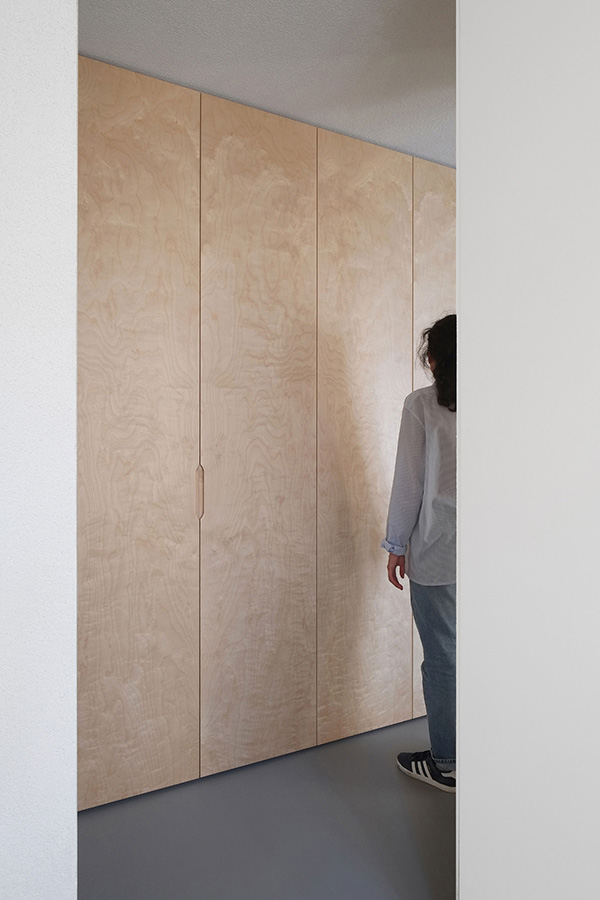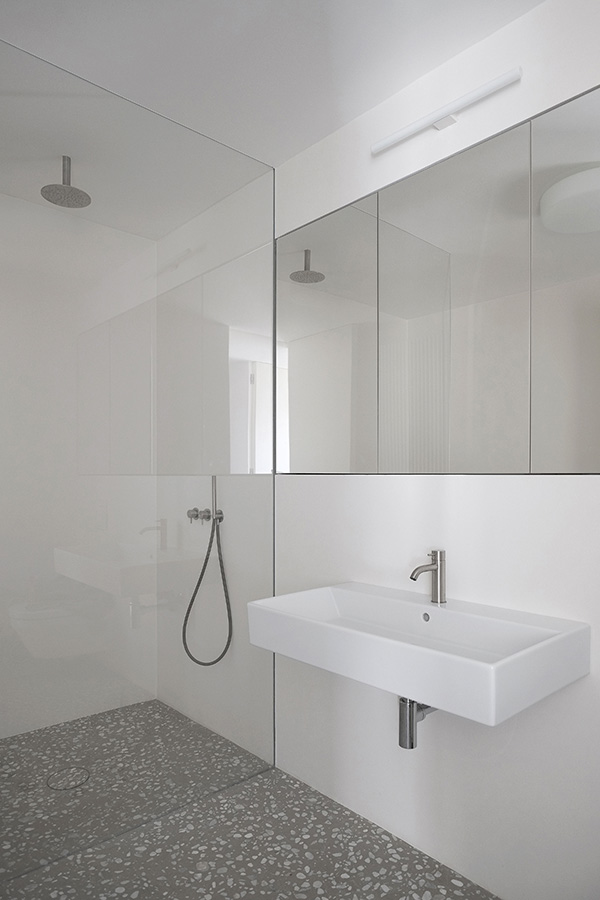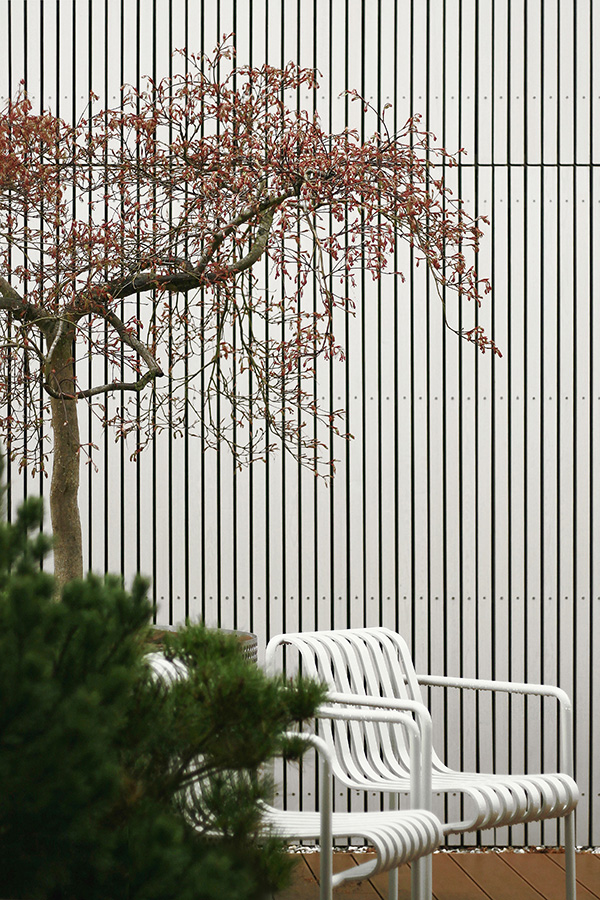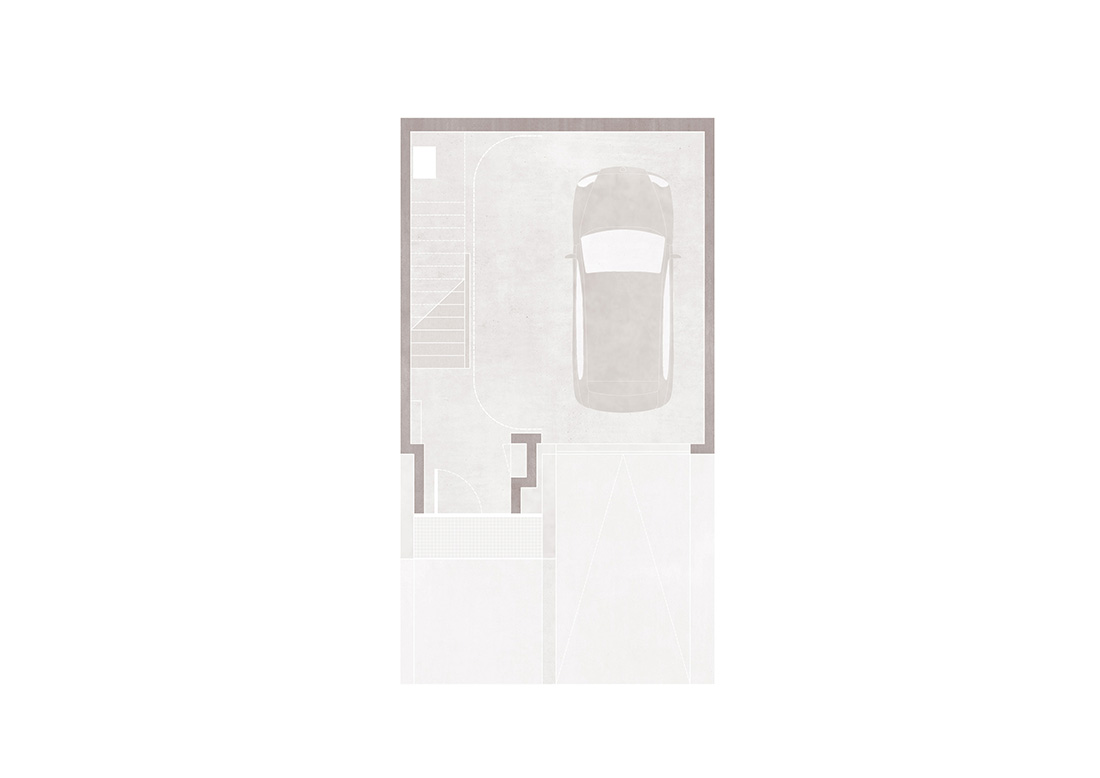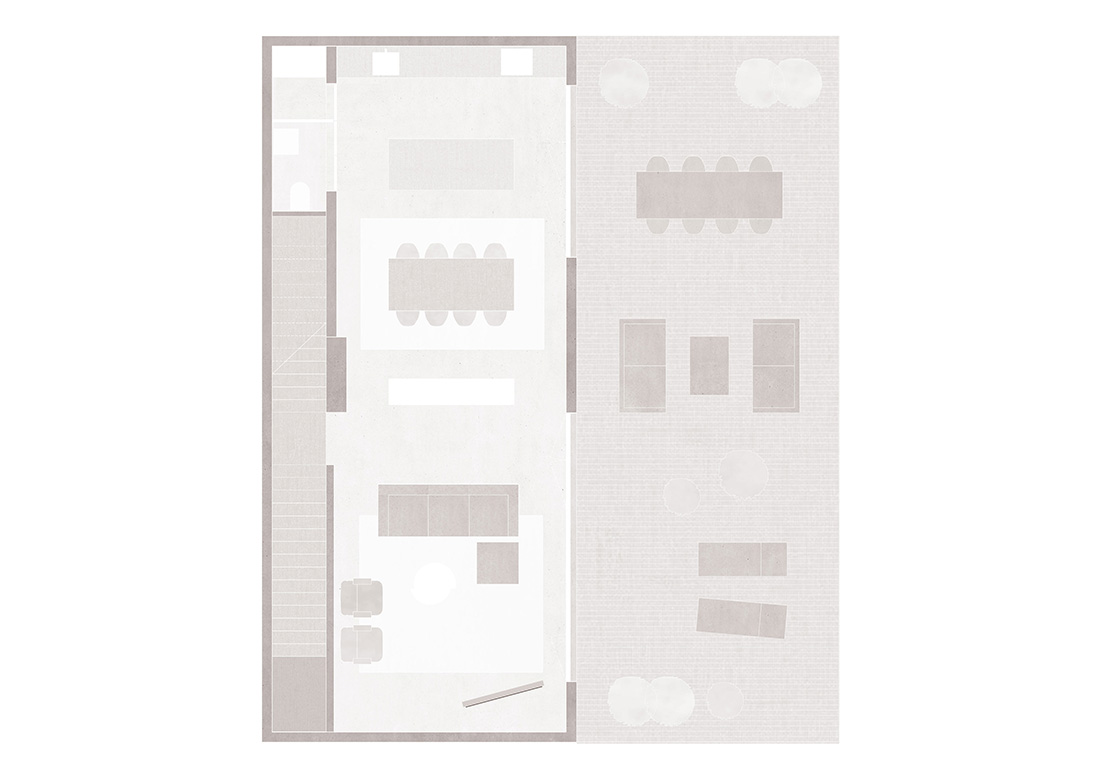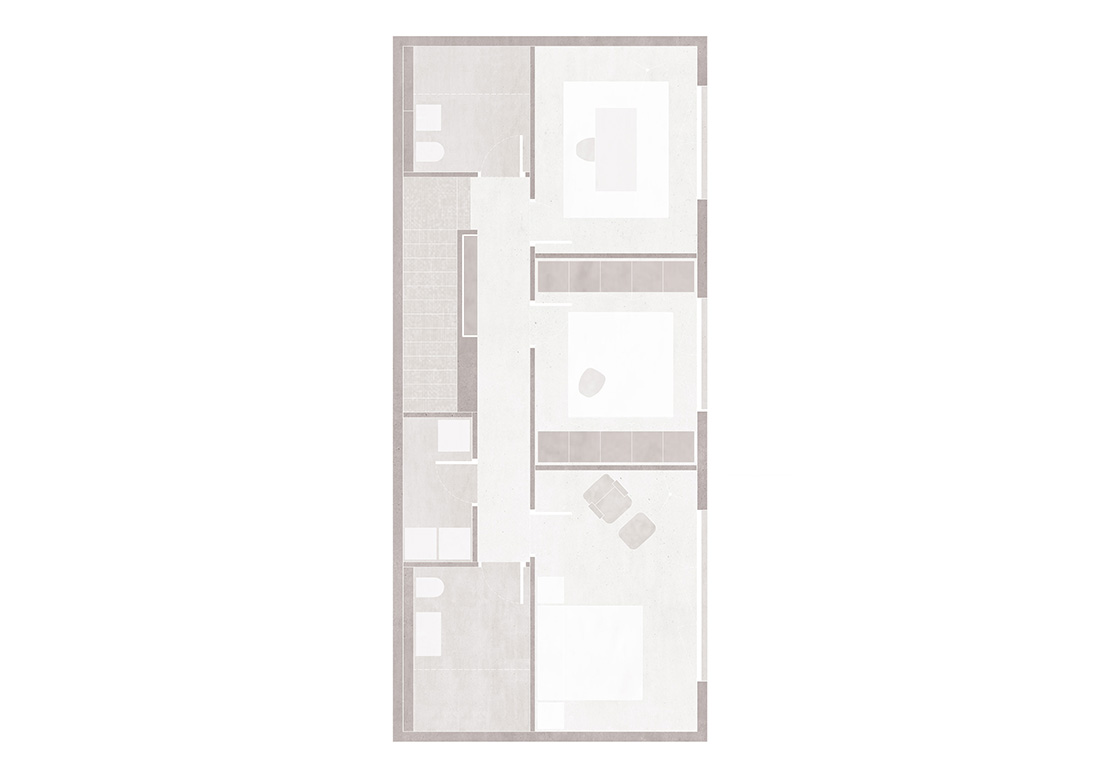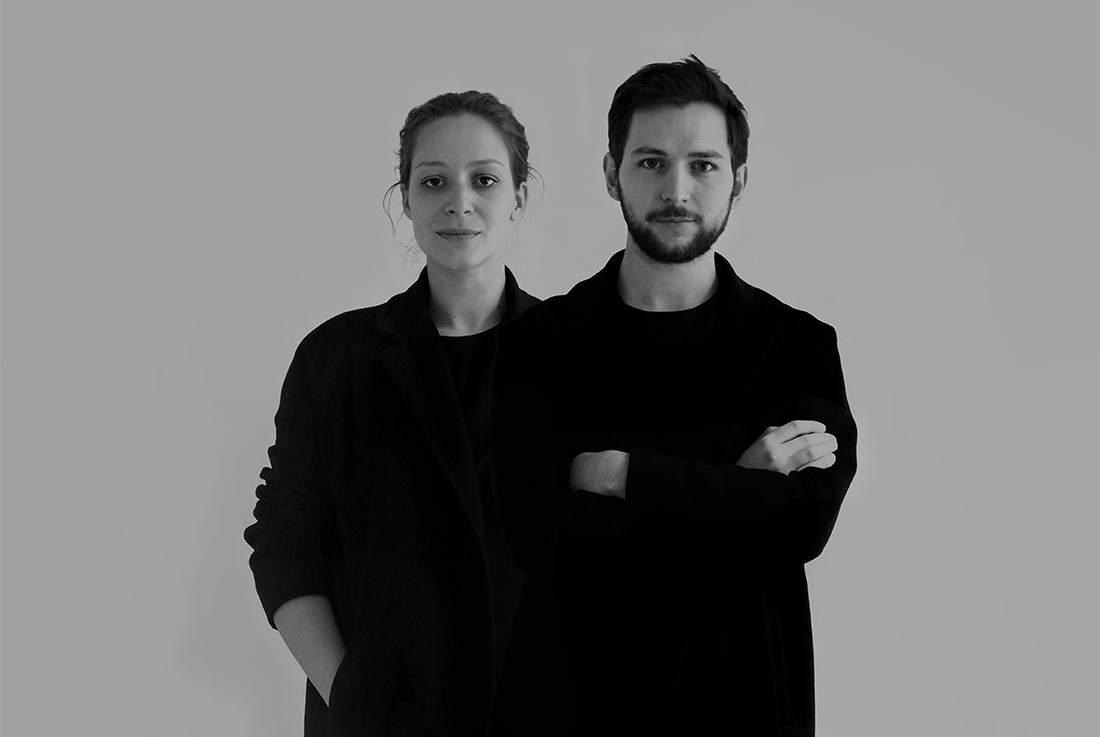 About the authors
Office Mertelj Vrabič Arhitekti was established by Maša Mertelj and Matic Vrabič in 2015 in Ljubljana. Practice of the studio ranges from small objects such as tableware, exhibitions, interiors to buildings of different scale. Office employs similar principles to projects of all scales and uses provocation as a mean to push borders and challenge the client to rethink the established living values and habits in order to experience greater quality of space and thus their own way of living. All projects aim at reduction to the most utilitarian functions while at the same time emphasizing the important features of given conditions, specific to each situation.
FILE
Authors: Maša Mertelj, Matic Vrabič, Janja Šušnjar; Mertelj Vrabič Arhitekti
Photos: Studio archive
Year of completion: 2018
Location: Ljubljana, Slovenia
Total area: 225 m2
Text provided by the authors of the project.