A stone and a stone
Misty udders
Over the water
Over the bridge
Somewhere in the north, under the Jestřebí Mountains, lies Rtyně in Podkrkonoší.
From the 16th century, there is a wooden belfry soaring above the roofs of the cottages. Long before, however, a fierce brook Rtyňka scoured its bed through the leas. Today, its banks are fringed by smallish gardens, sprinkled with small houses typical of Giant Mountains.
Somewhere here, between the water and the pulsating stream of Úpická road cars, we set new stones of Houses in the mist.
Build two small houses for two good friends. Yield to the brook just enough and defend the stillness of a cottage which has already disappeared against the waves of noise. Steal a piece of the quality of Podkrkonoší now. This is how the idea of a heavy wall with two austere statues of living behind it was born.
We wished to brick an ordinary morphology with hands of concrete blocks and then just paint them white. Give the houses large windows overlooking the fields to the south. Every day with your own garden. Every day a slightly different view of Krakorka spruce grove. Every day a footbridge across the brook, a steel net of mist above the head.
The disposition of both houses is completely open both vertically and horizontally. The skeleton construction of the ceilings and staircases was therefore made of reinforced concrete. The ceiling is a concrete membrane between the day and night part of the house. It is pierced only by a hole for a passage of a cast staircase. Top plate walls are higher concrete bridge decks with steel slippers in their crown. Because of that, a narrow loft could only be bound by rafters.
The teacher's house, closer to the corner, is opened by an apse of a glassed dining room, with a circular skylight above the table. The syllabus of the daily rituals revolves around a steep one-armed staircase.
The central motif of a slightly bigger doctor's house is a closable atrium oriented to the east of the teacher. From here are through glassed surfaces cruciately refreshed a guest room, a living hall in the south, and a small entrance hall, closed from above by a circular skylight. The living hall is vertically divided into a kitchen and a dining room and a let-down floor of a rest zone. On the hanging mezzanine of a two-armed staircase finds its peace a workroom with an elongated table.
Each of the houses has its own walking and driving entrance, a terrace, a part of its own garden and orchard. A netted mist was supposed to be twining around the common garden.
What makes this project one-of-a-kind?
Two good friends, two single houses, one site where an old cottage used to stand. Two stones made of concrete, private sculptures along a mountain stream with cold wild water.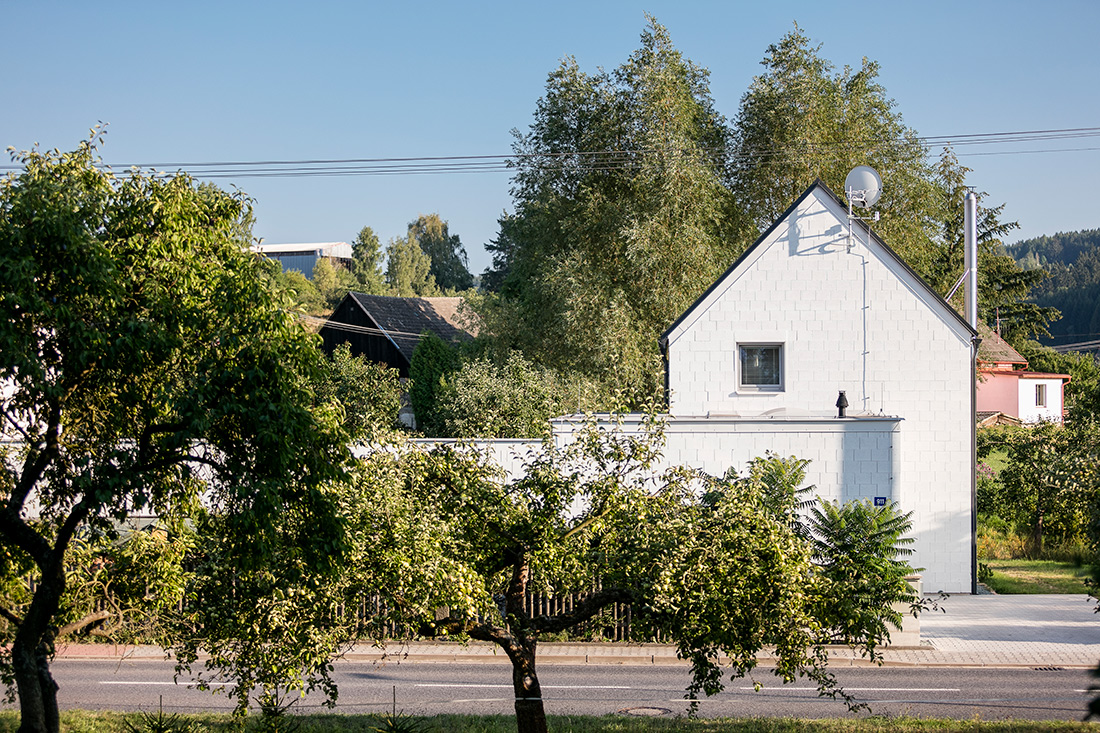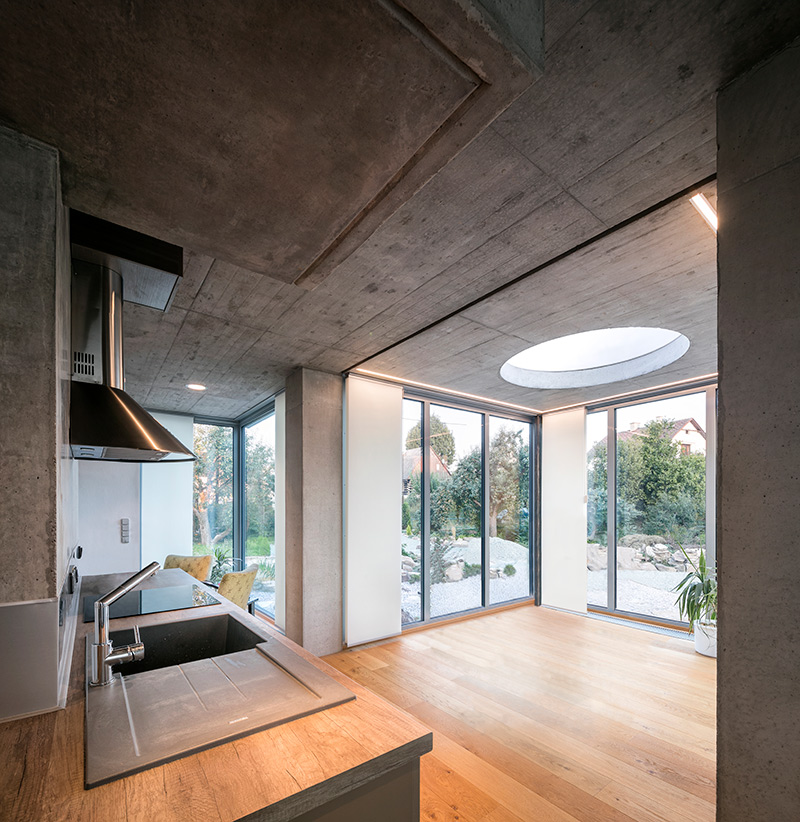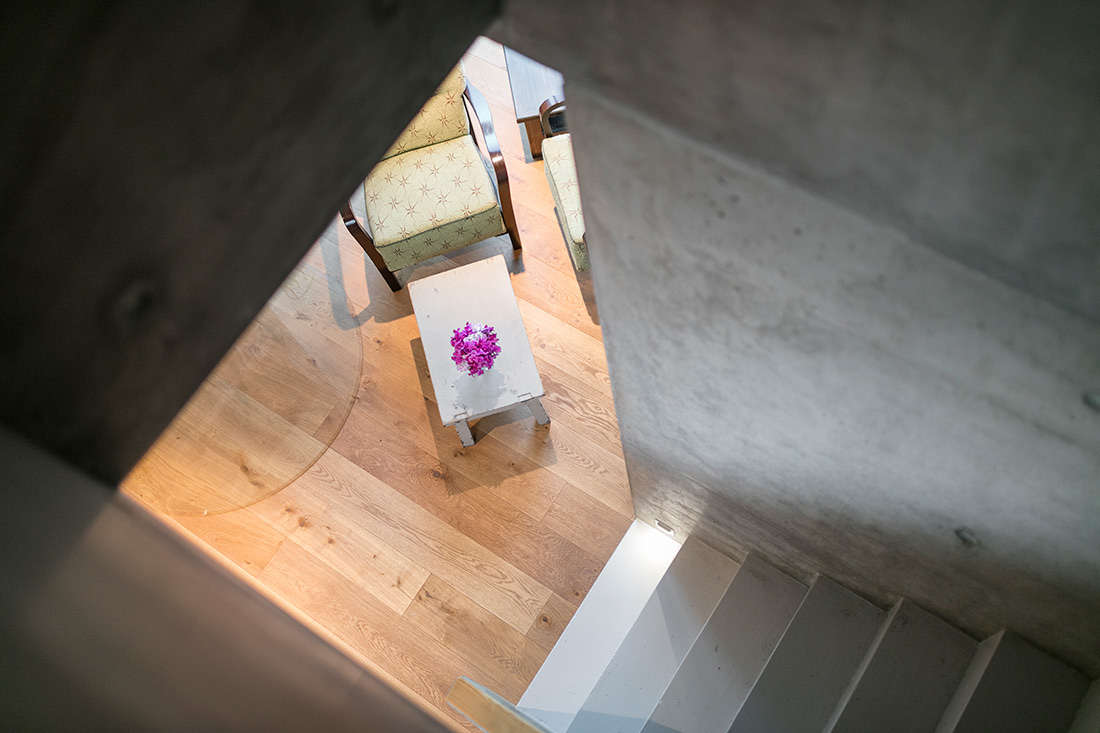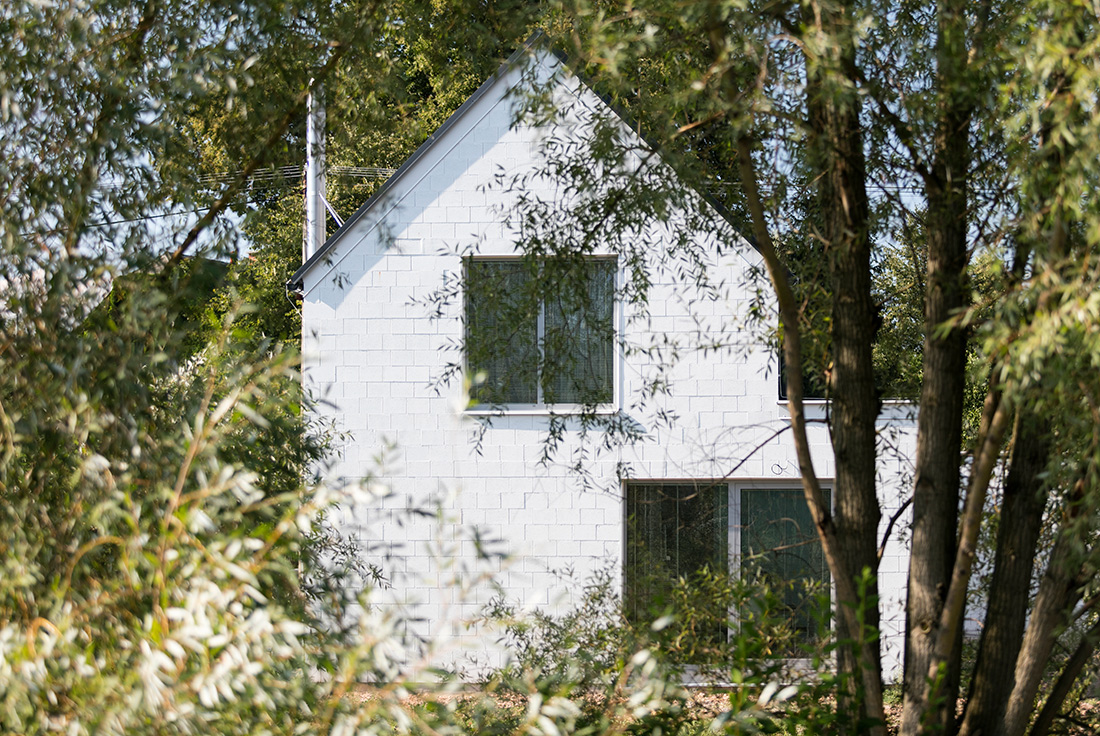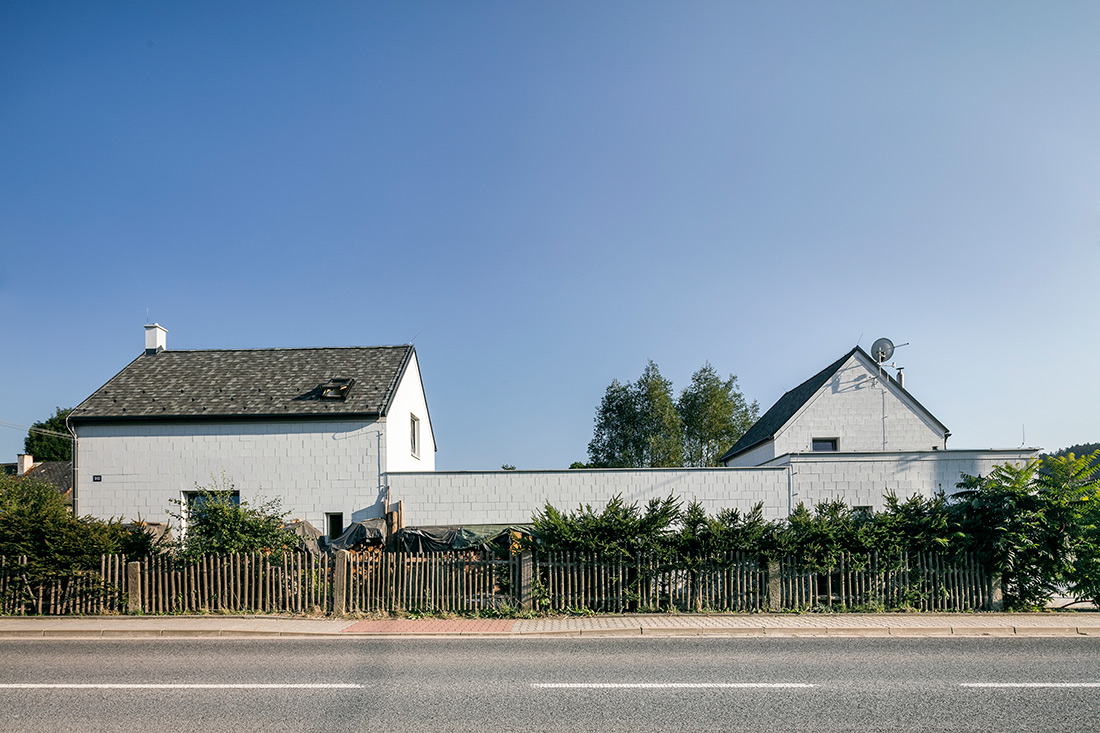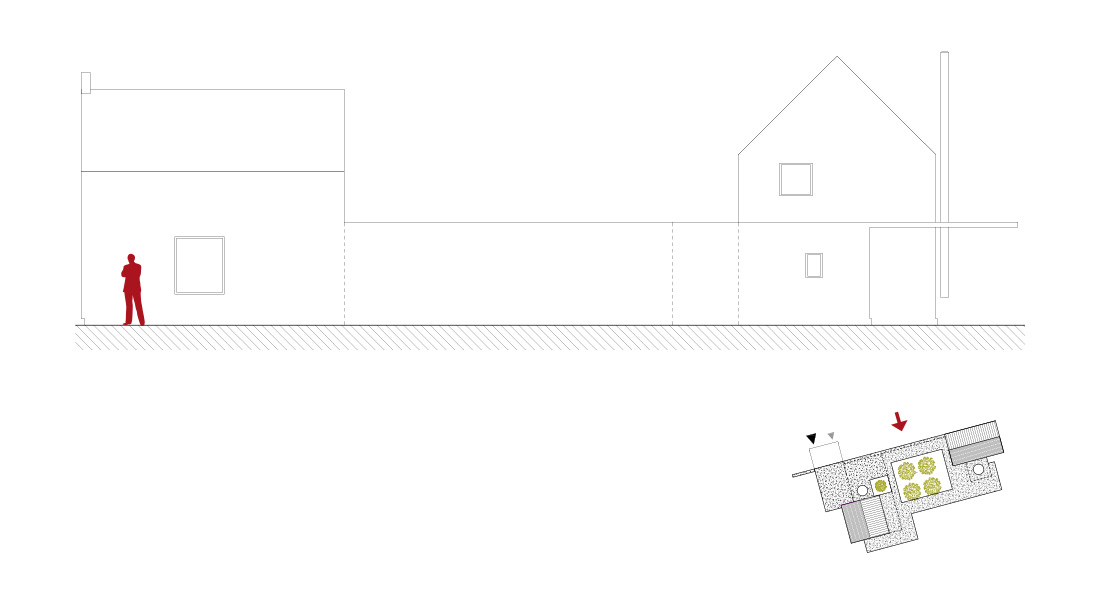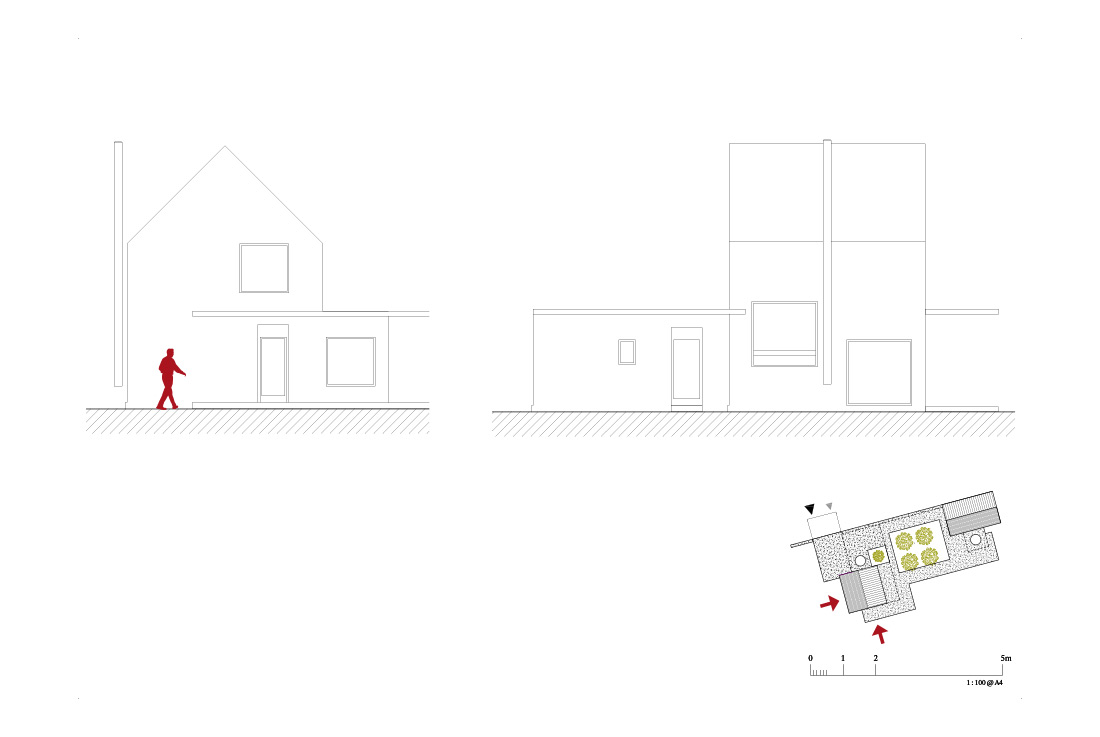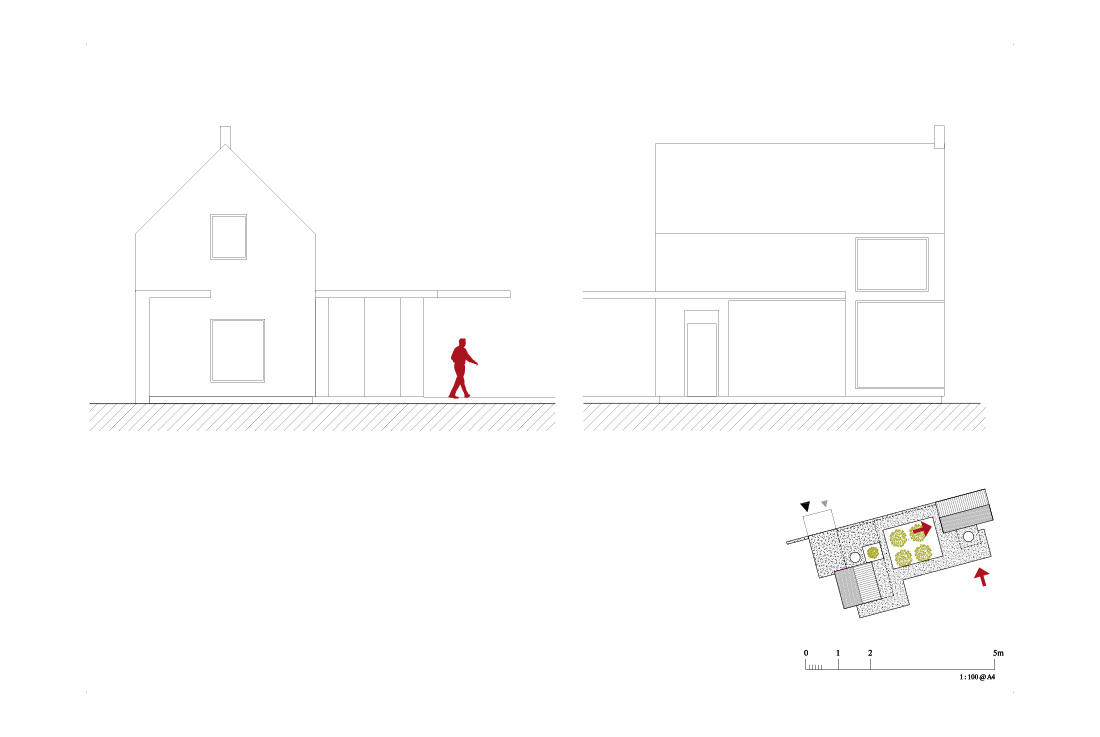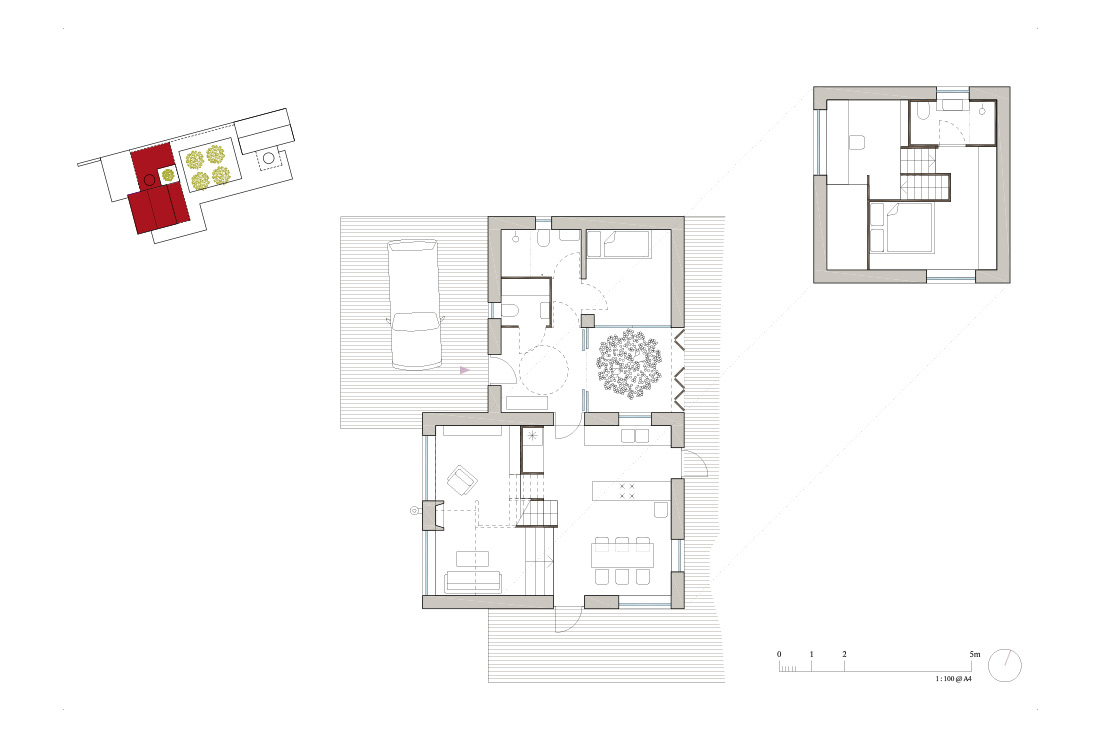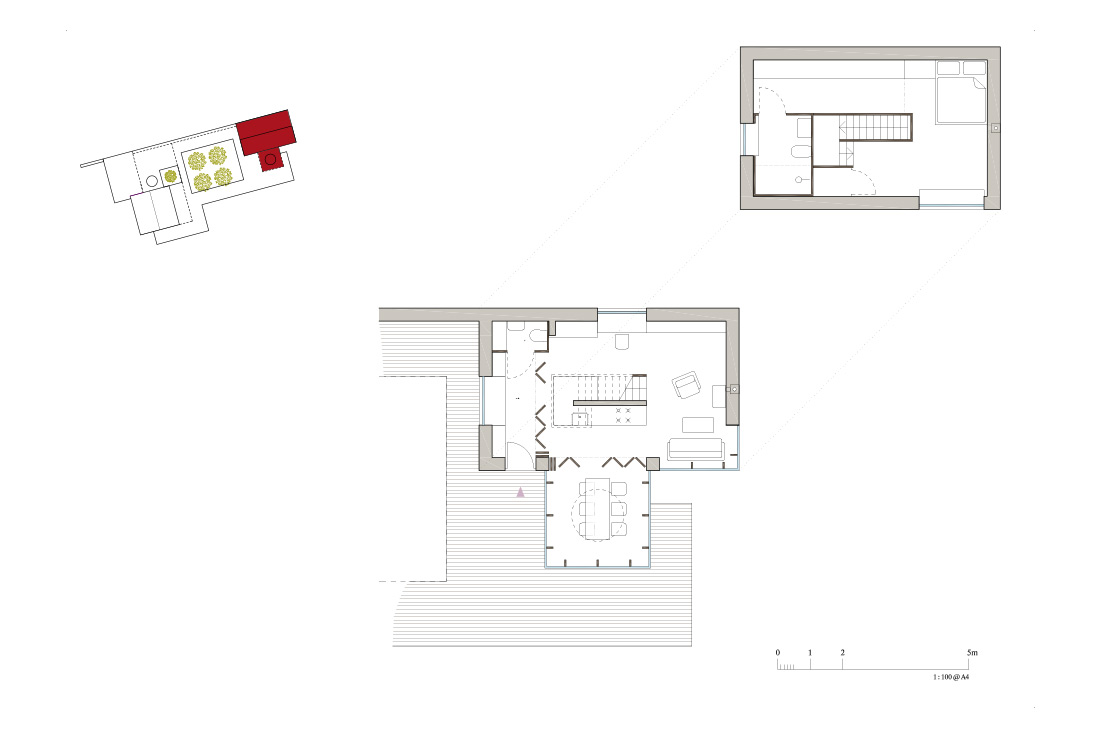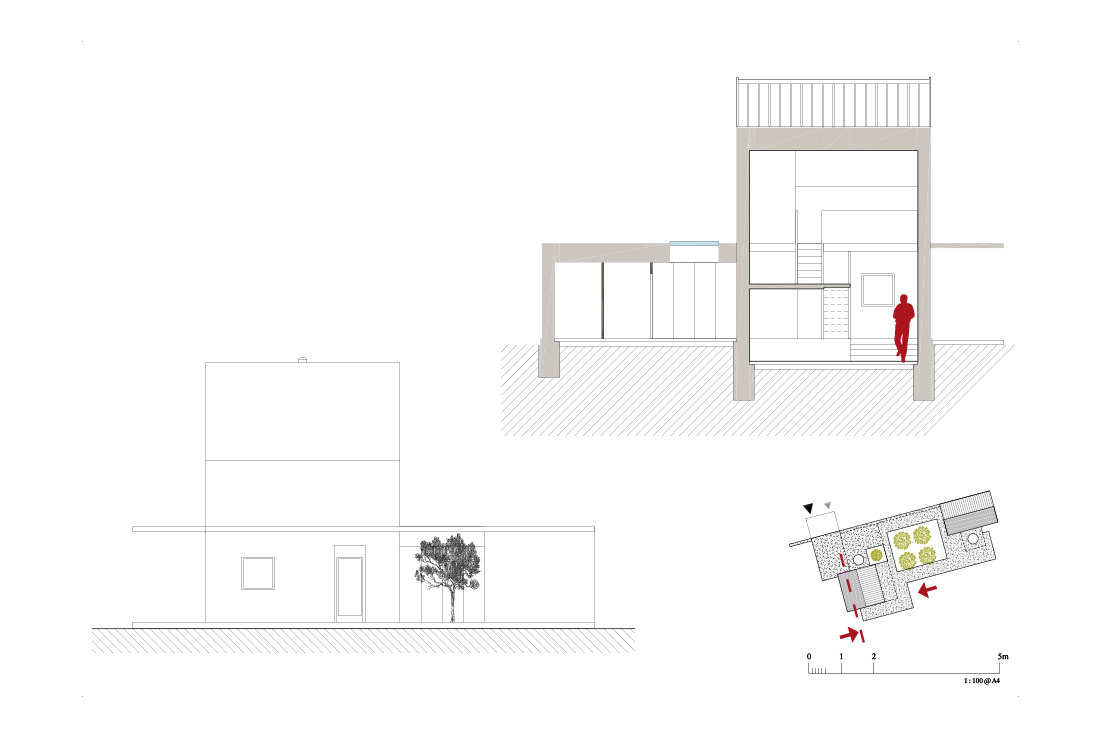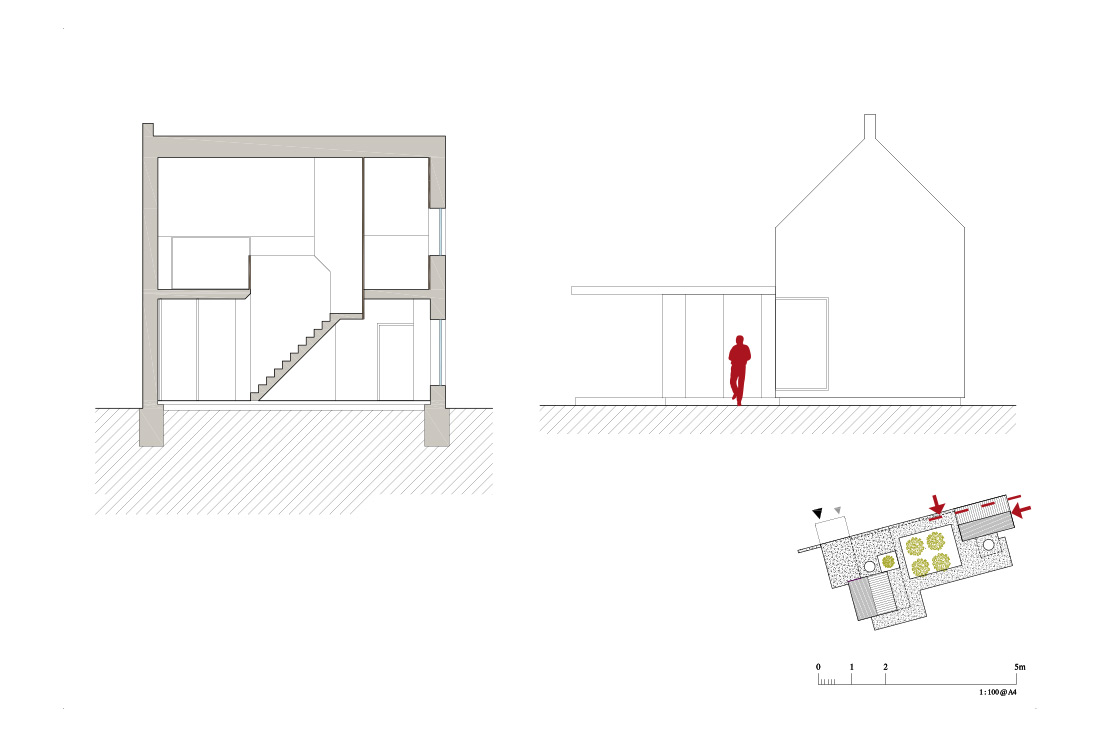 Credits
Architecture
Studio Raketoplán; Pavel Nalezený and Radek Vaňáč
Client
Private
Year of completion
2014
Location
Rtyně v Podkrkonoší, Czech Republic
Building area
71 m2 and 51 m2
Total area
85 m2 and 68 m2
Site area
1510 m2
Photos
Lukáš Pelech
Project Partners
Michal Týfa, Stavirezek s.r.o., Betonové stavby s.r.o.
Related posts
Powered by