The investor's desire was to design a house for recreational purposes with the ability to accommodate friends and their families.
The designed building mass copies the ground plan of the initial building. It thus respects the general principle of the development in the municipality and also forms a completely private space in the dwelling's garden. The actual building form, with minimalist details in geometrically precise locations, draws on the abstracted set of architectural elements of the original houses in the municipality.
A new single-storey house opens toward the street with recessed main entrance and exit gates. The house layout is divided into dwelling and social parts that progress into the open 'barn', which offers outdoor seating under the roof. Due to the recreational use of the building, the house opens via distinct glazed surfaces into the private garden. These optically terminate in the mass of the surviving barn and are enclosed by a fence made of unplastered brick salvaged from the demolished house. The unplastered wall together with the stucco plaster and smooth roof made of corrugated tiles are the most common local materials
What makes this project one-of-a-kind?
Considerate integration of the new building into a traditional village.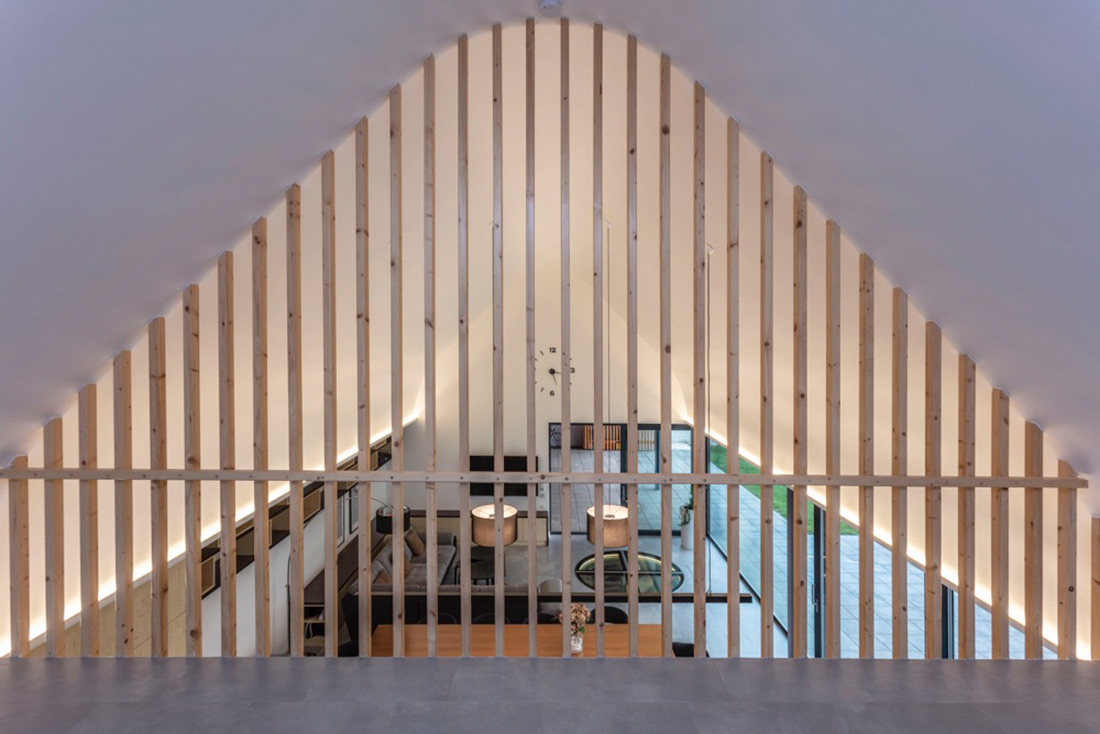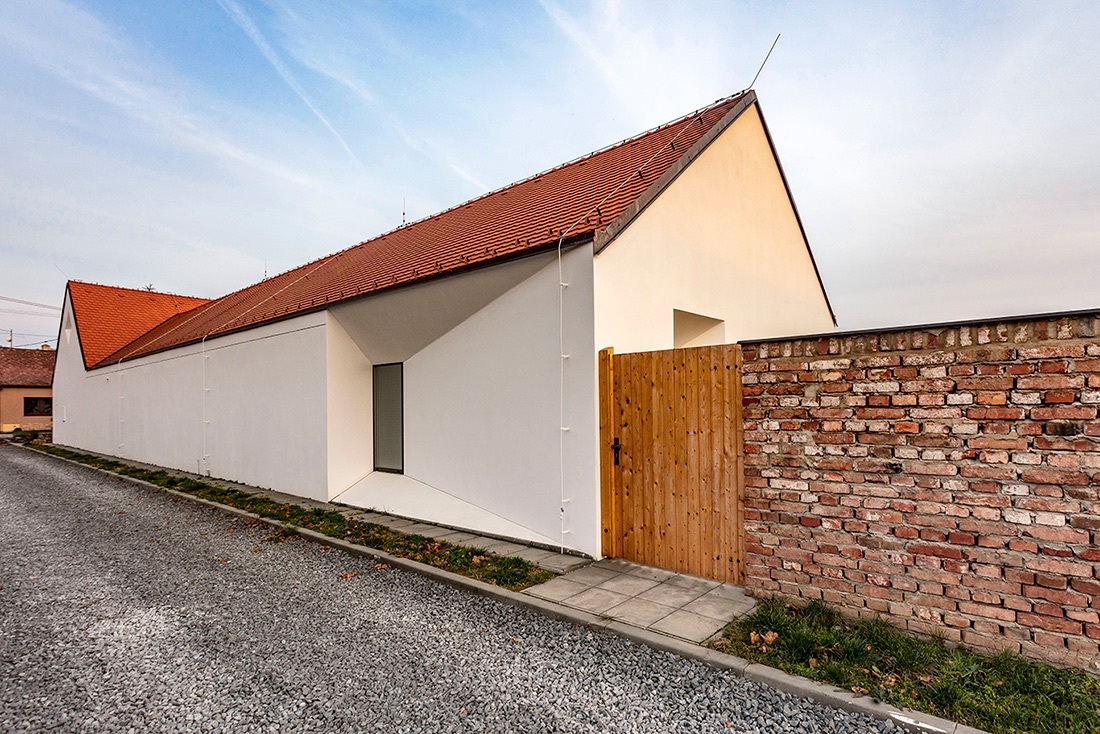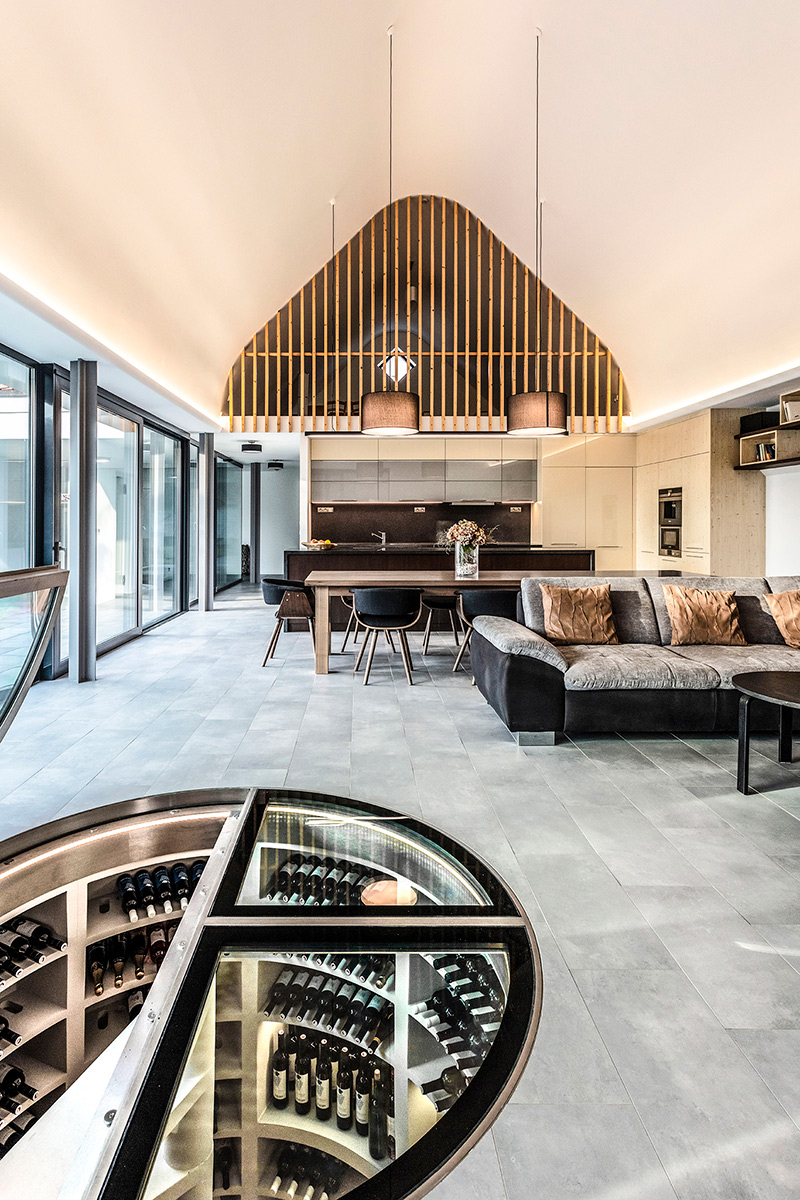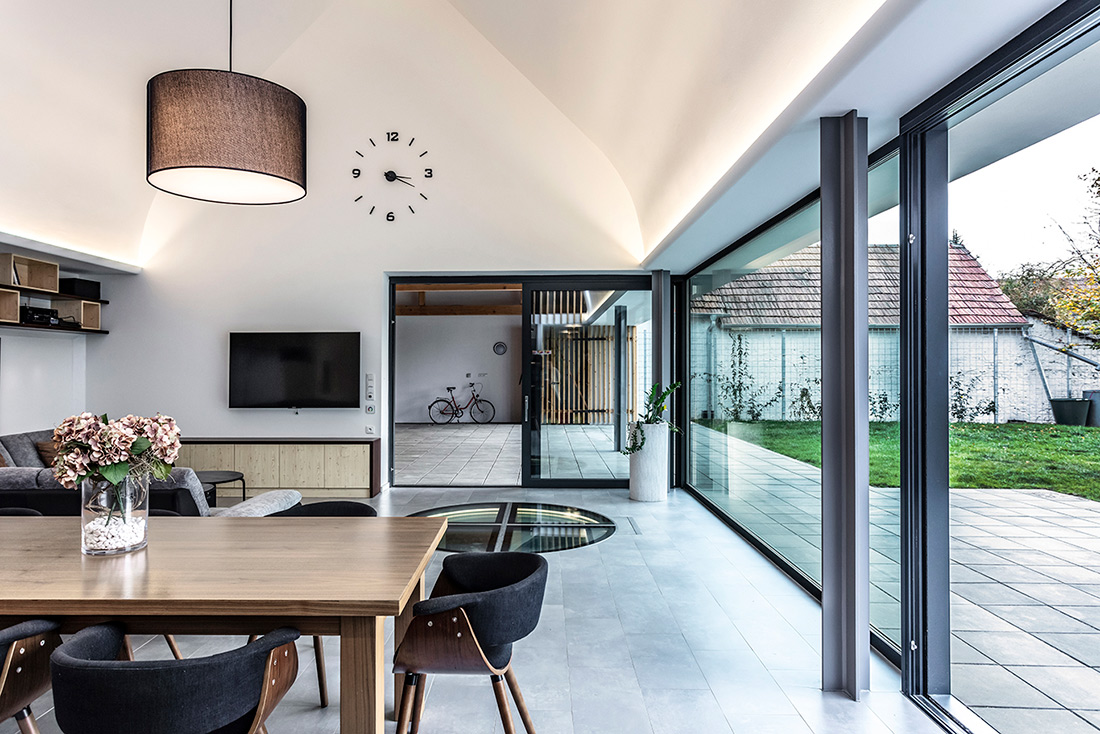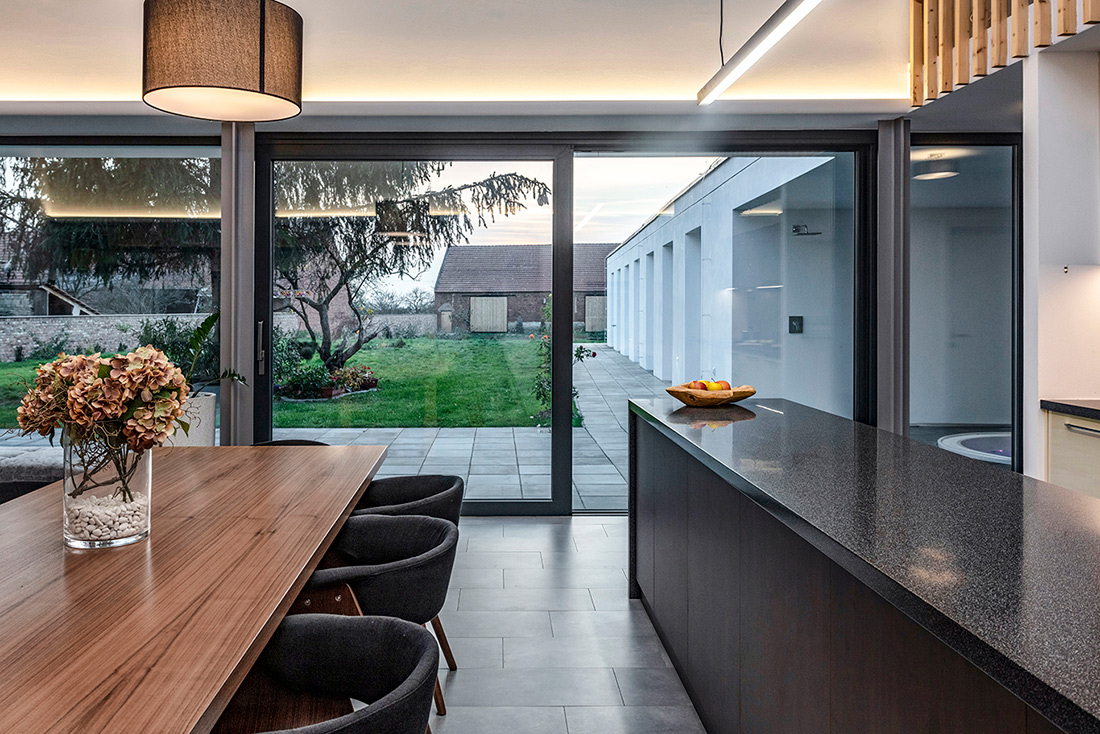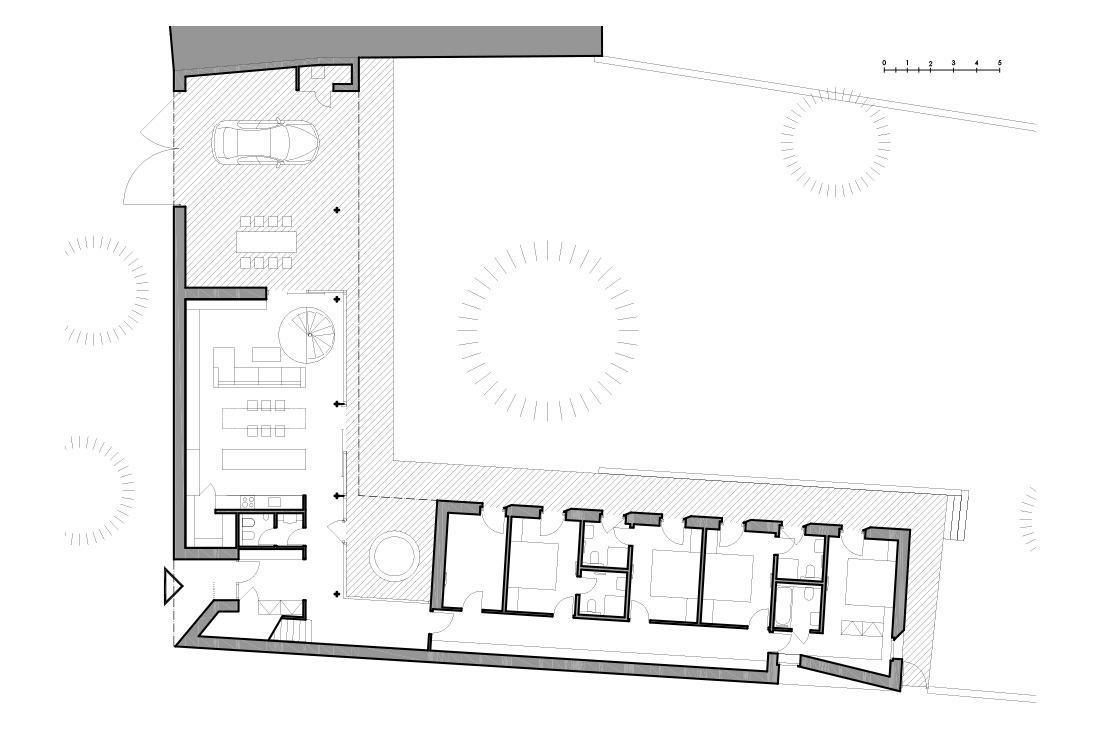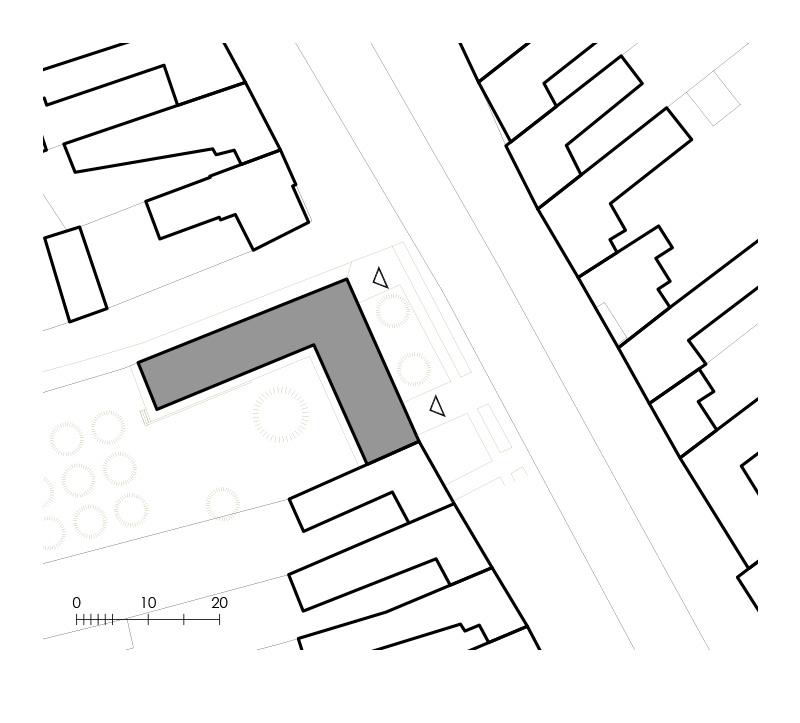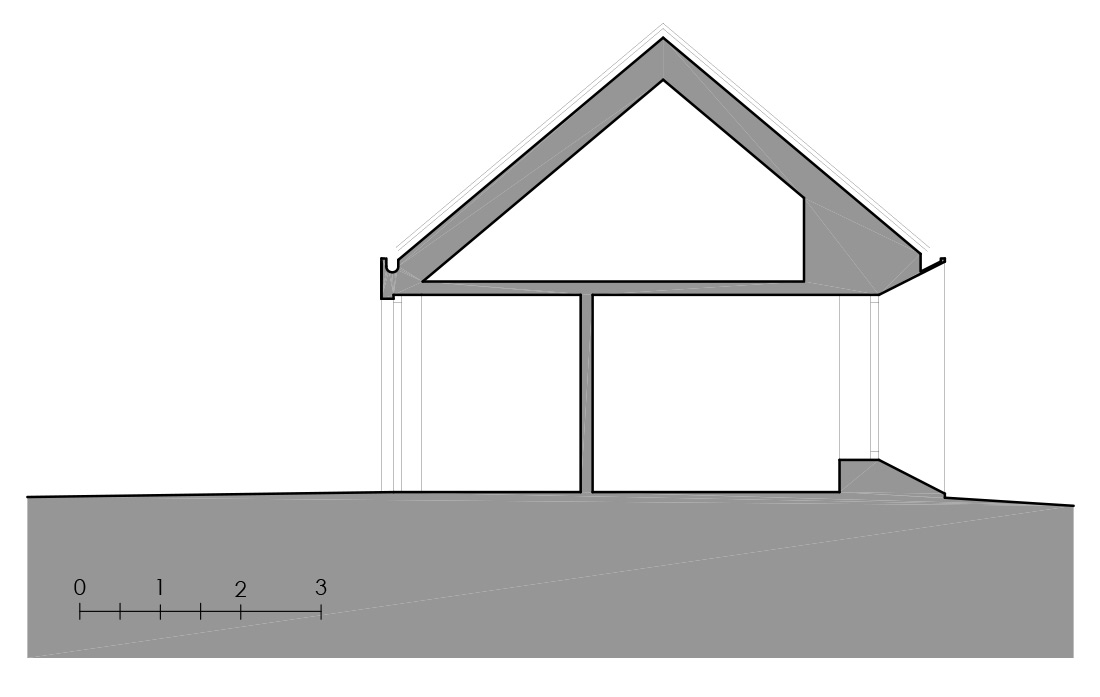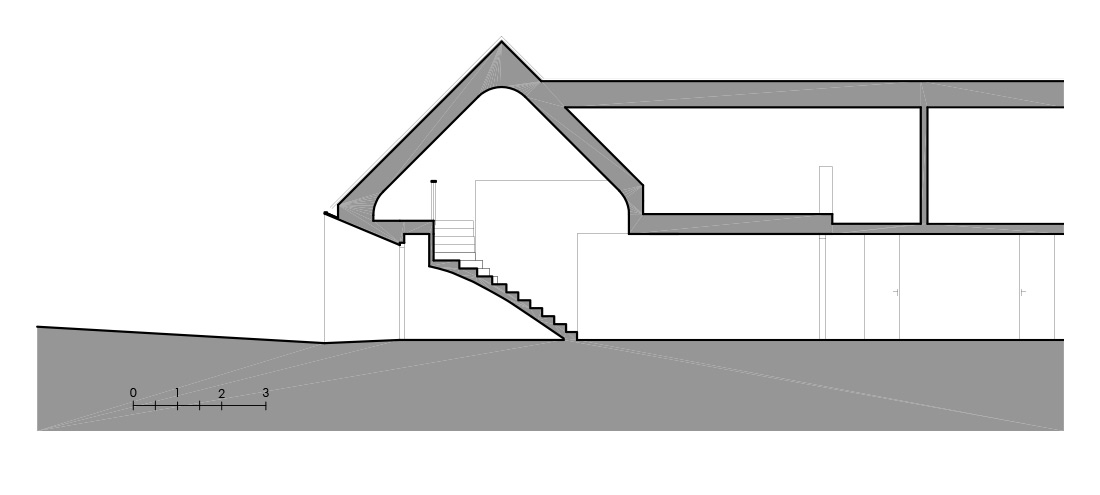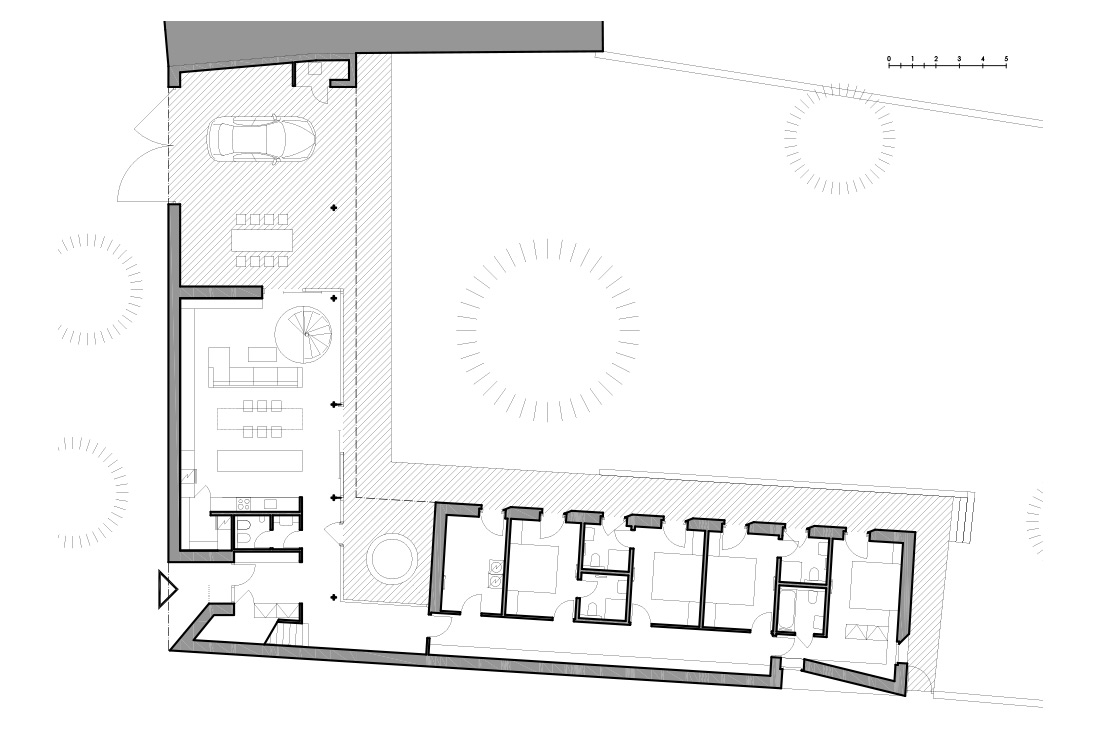 Credits
Architecture
Atelier 6; Radek Šíma,
AIR; Vítězslav Táborský, Aleš Jeřábek
Client
Private
Year of completion
2017
Location
Blatnice pod Svatým Antonínkem, Czech Republic
Total area
1954 m2
Site area
271 m2
Photos
Jiří Hurt
Project Partners
Related posts
Powered by